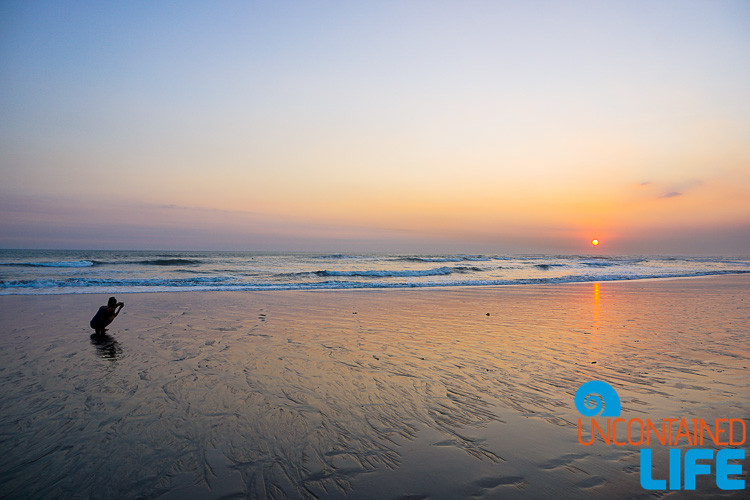 Sitting just 6 miles (10 km) north of Kuta–Bali's biggest beachside tourism town, the hippy, happy village of Canggu and its gorgeous coastal environs are still largely undiscovered by Bali visitors.
We'll be talking more about Canggu in other posts about our time in Bali, but for now, we thought we'd let the photos do the talking about why you should explore Canggu, Bali now (before the secret gets out!)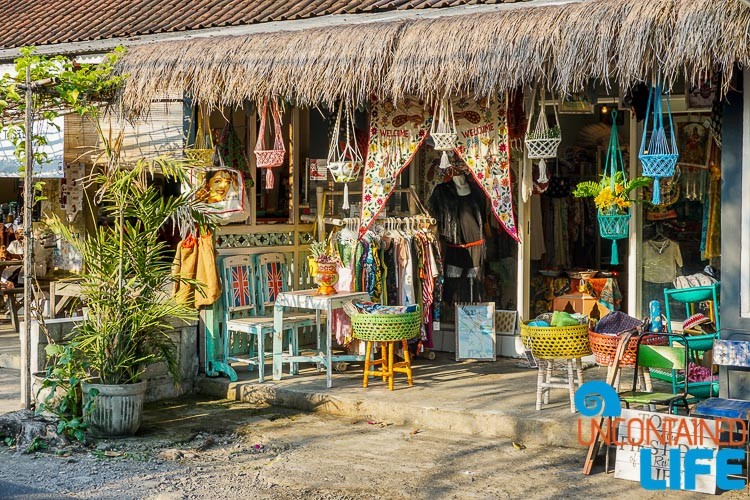 With its proliferation of cafes and boutique clothing shops, it's easy to see why Canggu has been called the Brooklyn of Bali. But in truth, the vibe that predominates is much more classic California beach town than NYC urban Millennial heaven.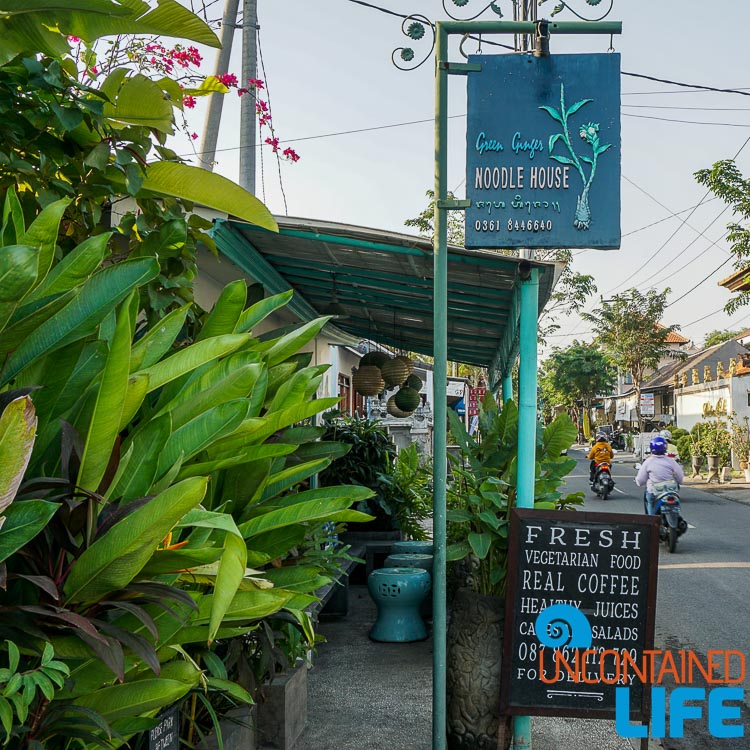 While signs of the island's Hindu faith may be seen everywhere, Balinese temple festivals–and the colorful, music-making parade of festival participants on their way to perform a ceremony–are really something unique.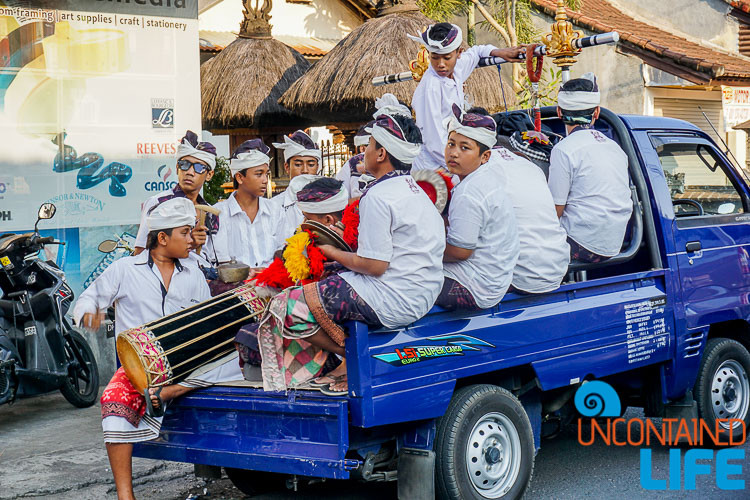 Justin and I were fortunate enough to be able to see a part of Berawa Village's Temple Anniversary celebration, which concluded with prayers and offerings at sunset down on Berawa Beach.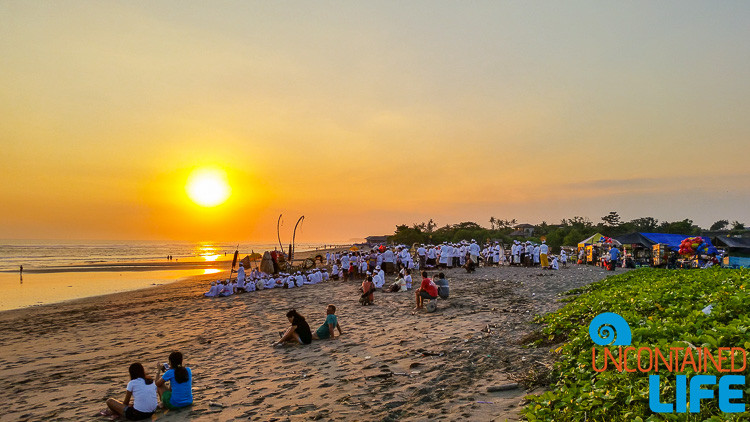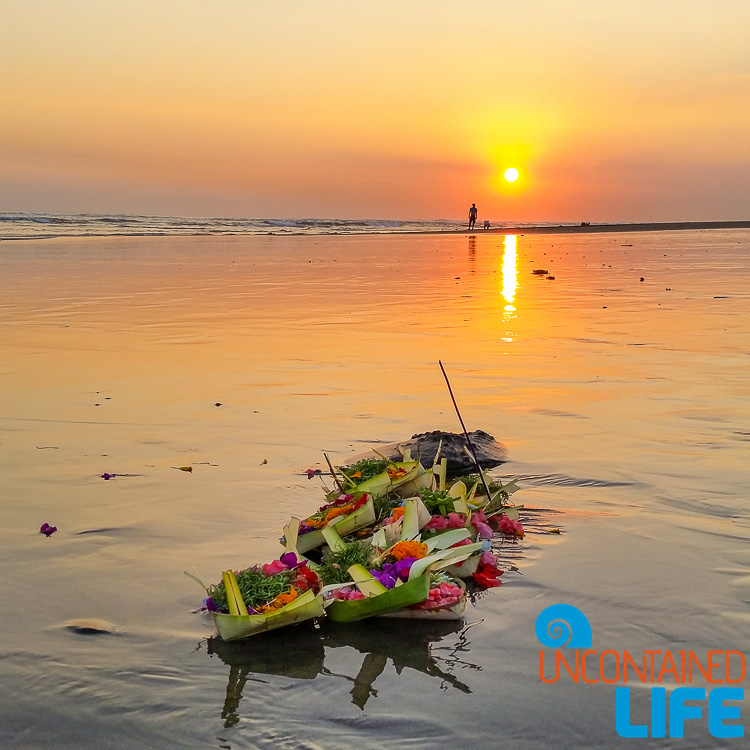 The main streets of the town may feel well-developed, but in truth, this area is still largely rural, and taking a quiet walk through the greenery is a wonderful way to really get a sense of daily life as you explore Canggu, Bali.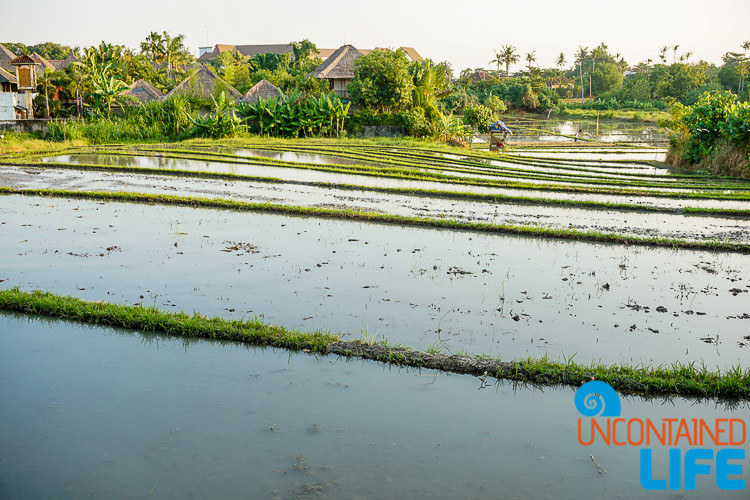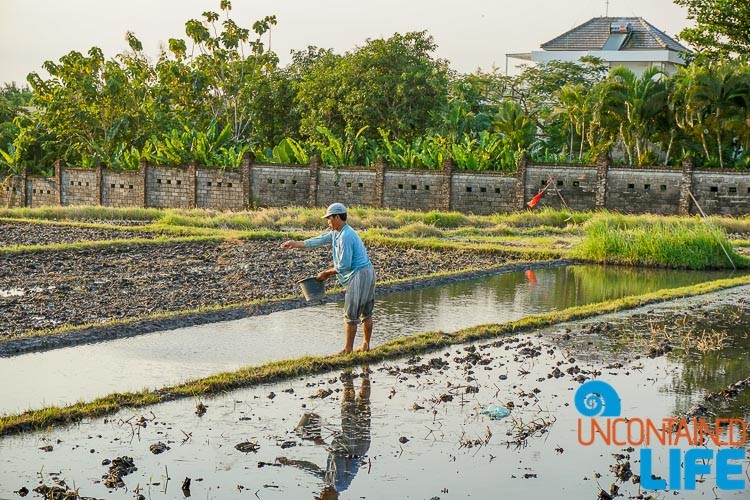 Afternoons, of course are all about the beach. Berawa Beach is a wide swath of yellow-black sand perfect for sunbathing or strolling.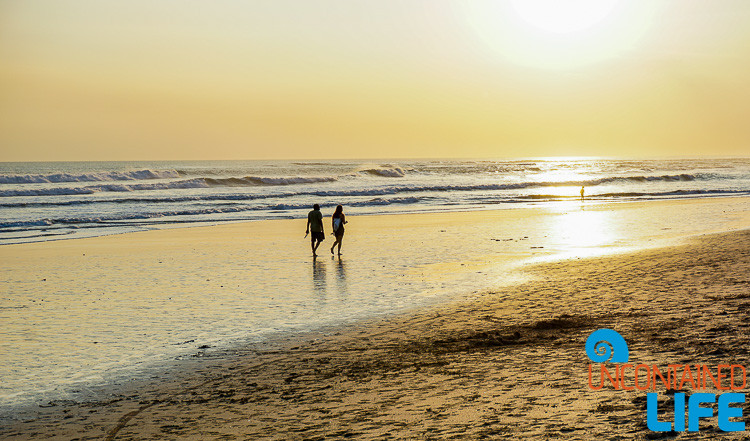 In Canggu, you're absolutely spoiled for places to grab a delicious meal, but one of our favorites is a place called The Door–both for its perfect rendition of Balinese suckling pig, and its amazing decor comprised of local crafts and found objects upcycled by a local artist, Made.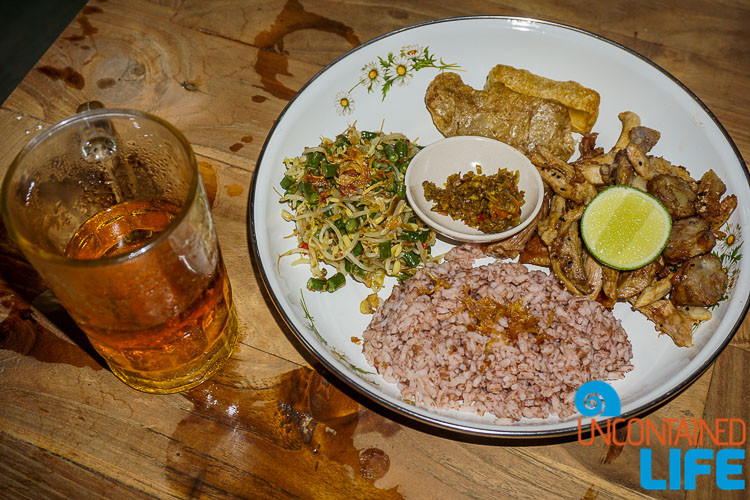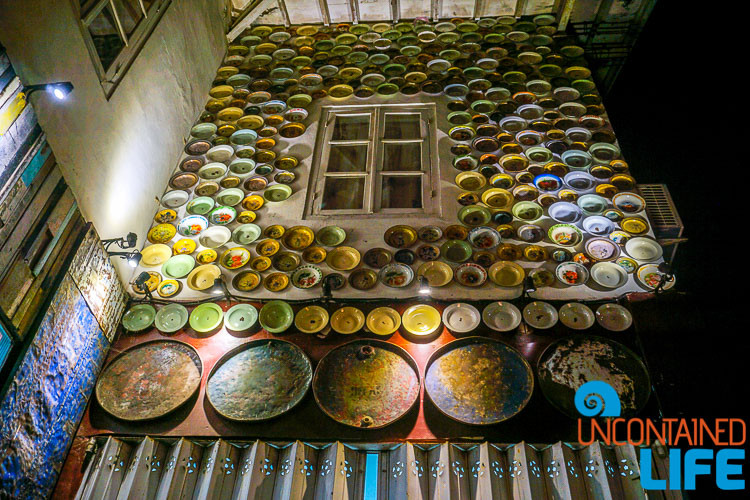 Another spot worth visiting is Canggu's other main beach, Echo Beach, is a favorite amongst surfers. Here, the sands are blacker, the waves, wilder, and beautiful rock formations break up the view.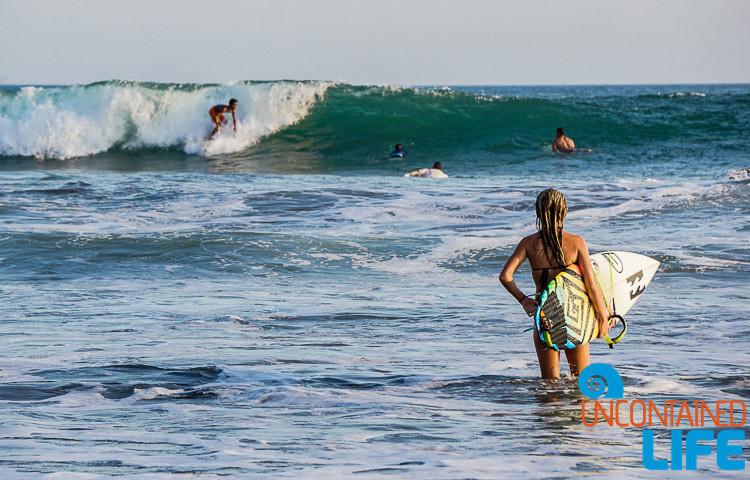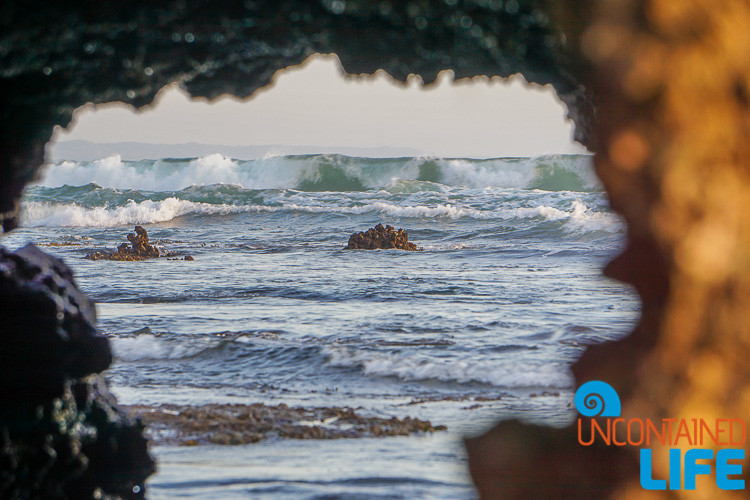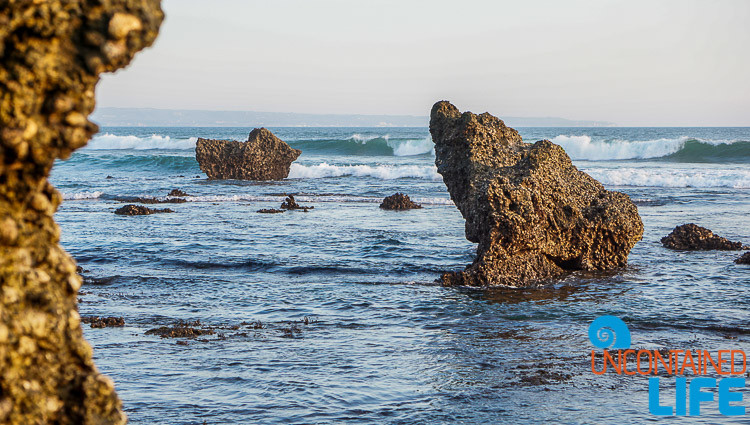 But the real magic of Echo Beach happens as the sun begins to go down: the tide pulls back to reveal hidden tide-pools, and local crab-hunters go to work with their nets.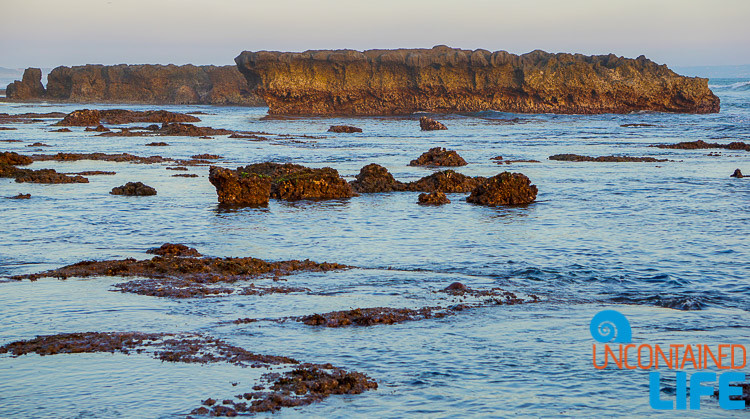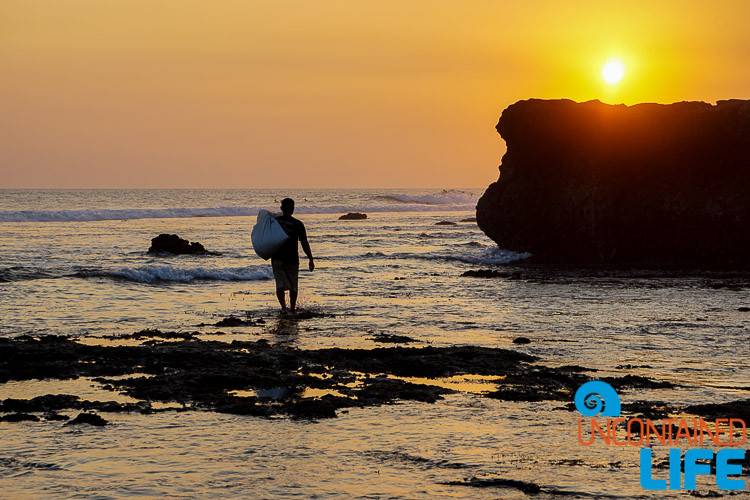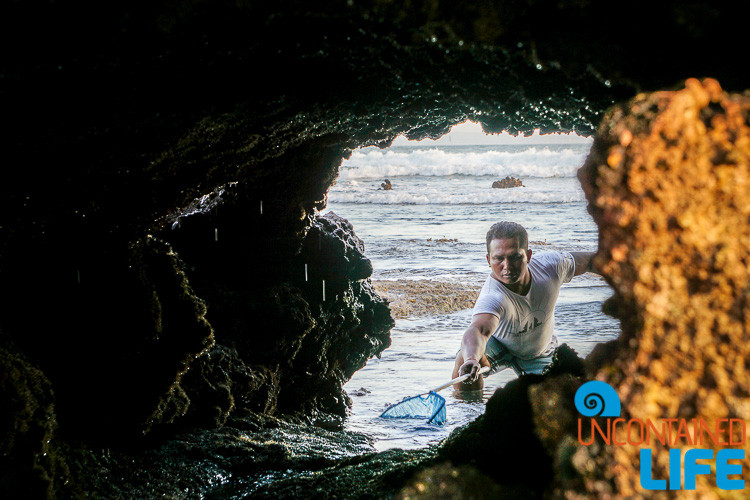 The water here is like crystal.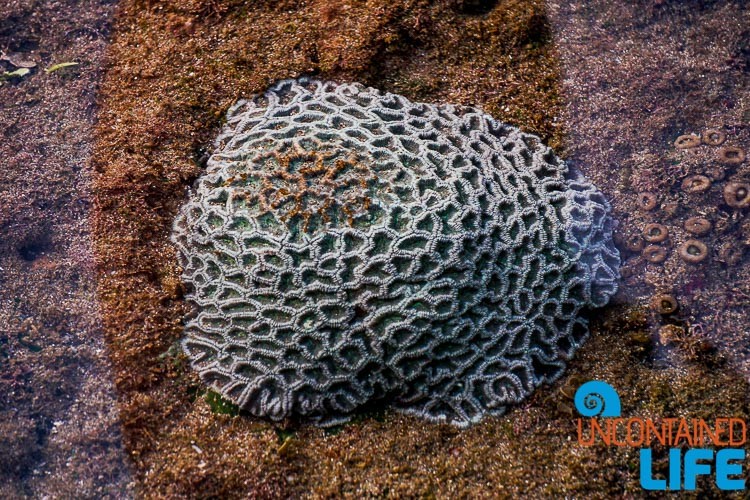 And the sunset is unforgettable.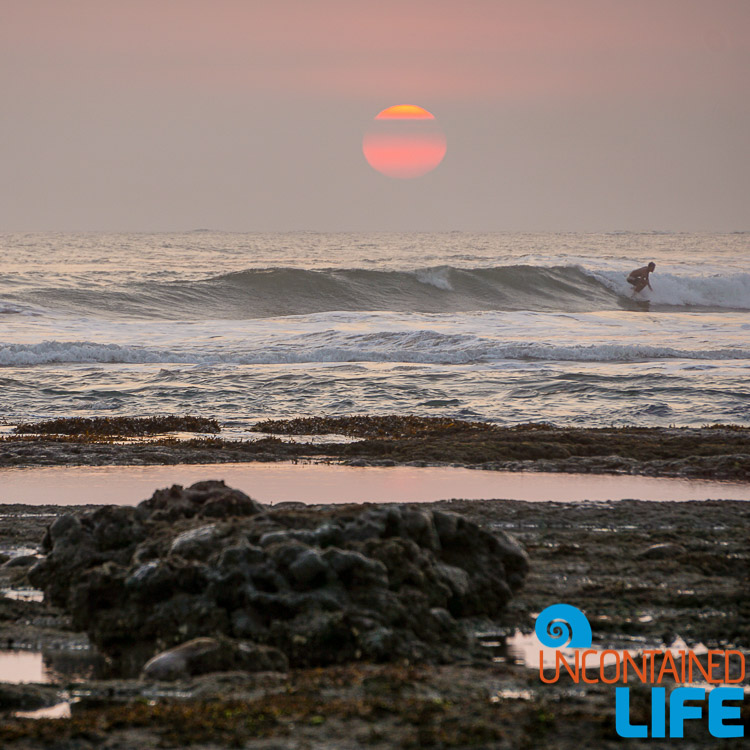 Are you packing yet?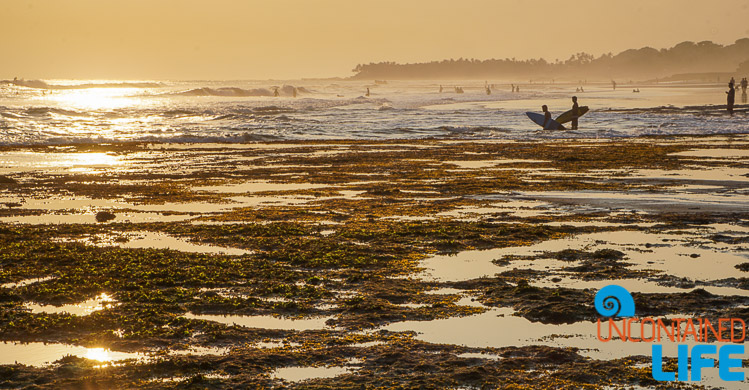 These photos were shot on Justin's everyday camera–the Sony A6000. This small, mirrorless camera is perfect for travelers who want to shoot pro-level photography without the bulk and weight of a traditional DSLR. 
Are you on Pinterest? Pin this post!