Look up! It's a bird, it's a plane, no…it's the buildings in London.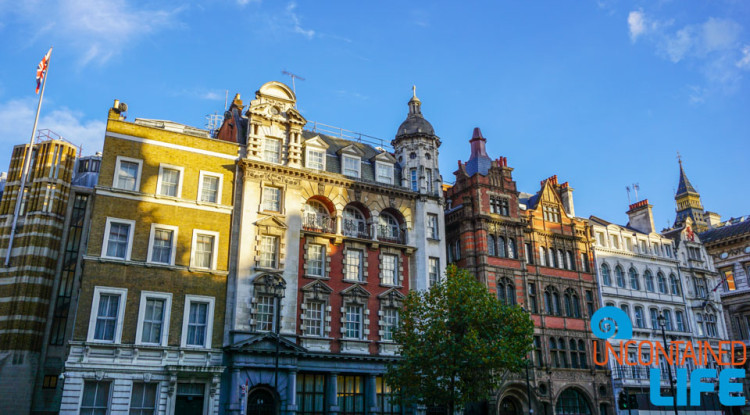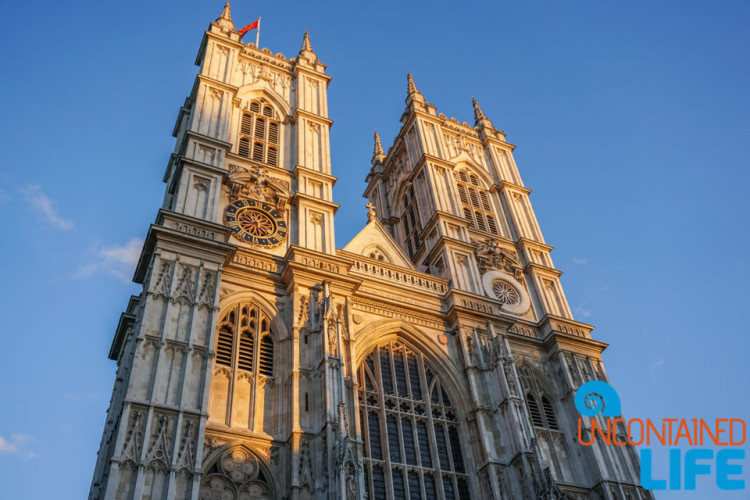 One thing I think is overlooked in travel are the buildings. Don't get me wrong, if a building is famous or part of a tourist area, it gets some love. And, if you run in architecture circles, buildings are the foundation of the profession. But, travel blogs and travel websites don't often include buildings just for their own sake in photos or in blog posts.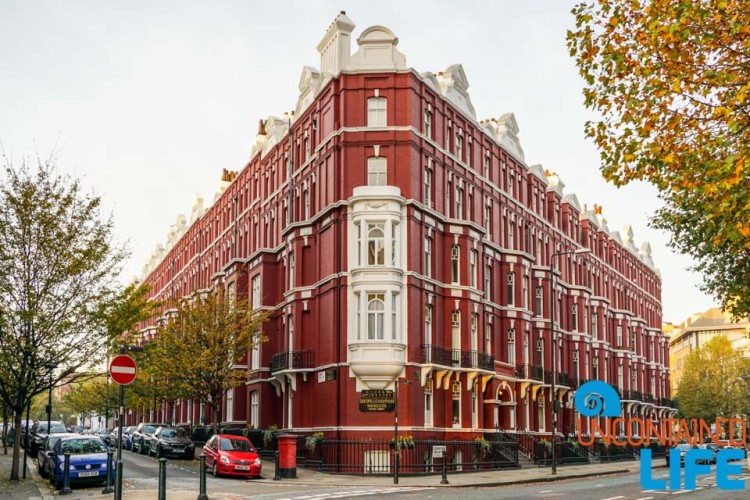 When Hillary and I went on our Literary tour of London, we walked all over the city. Along the way, we noticed that there are so many unique, though not necessarily famous buildings in London: buildings with personality, history, or design worth sharing.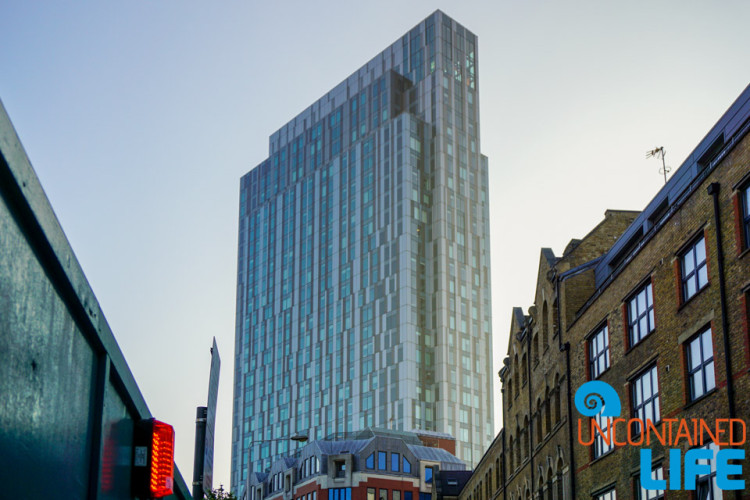 So, here are 25 buildings in London that caught our attention that we wanted to share with you. Cheers!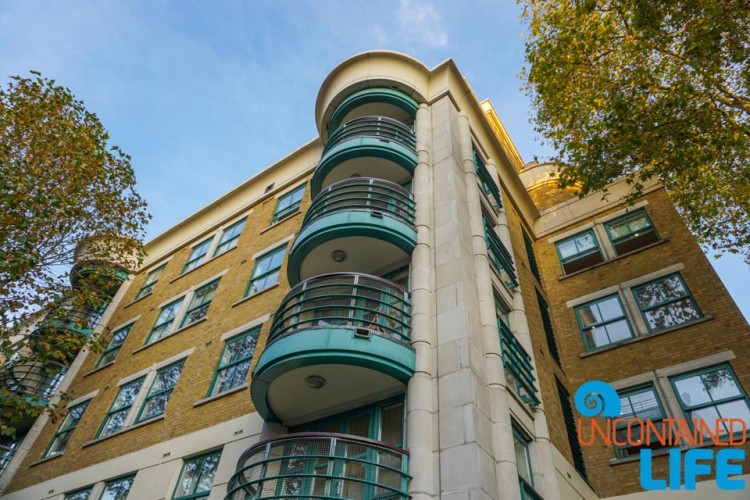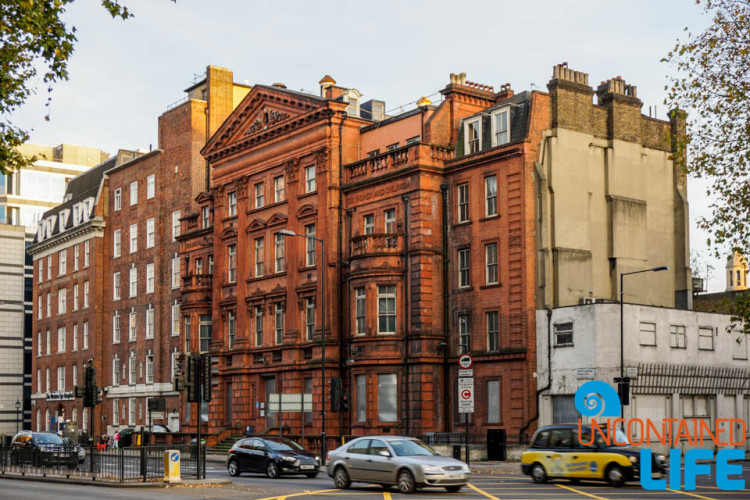 We're sure that you recognize some of these structures…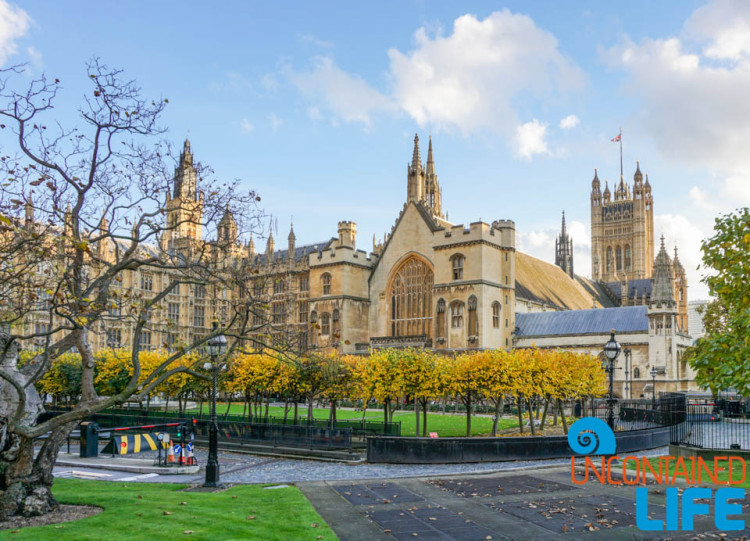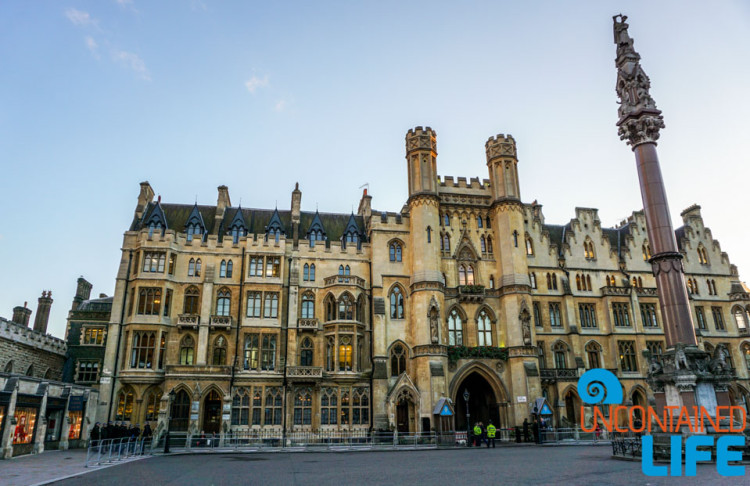 …but others, you'll just have to find when you walk London for yourself.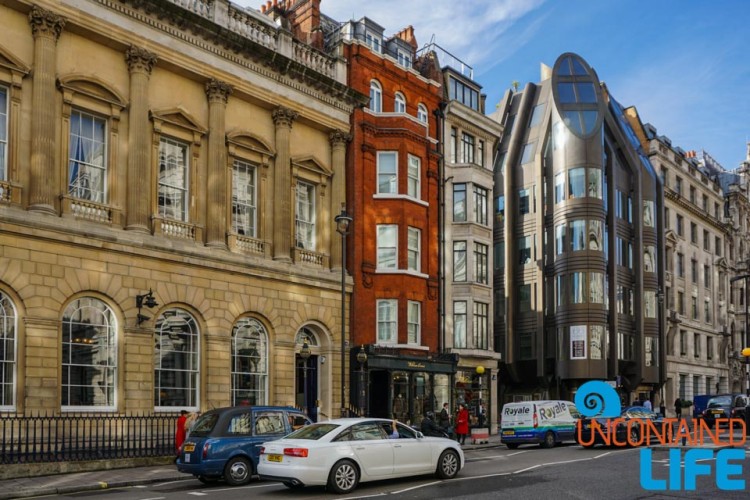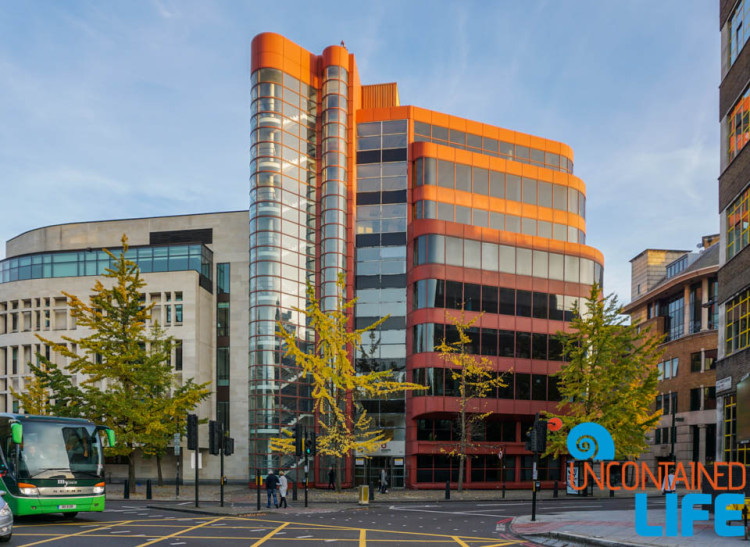 As you wander around examining the buildings in London, you'll find a diversity of architecture styles–modern glass-and-steel structures, to places that look like they came straight out of a Dickens novel. All the more reason to slow down a bit, and really take time to look and consider how London of old has become the London of today.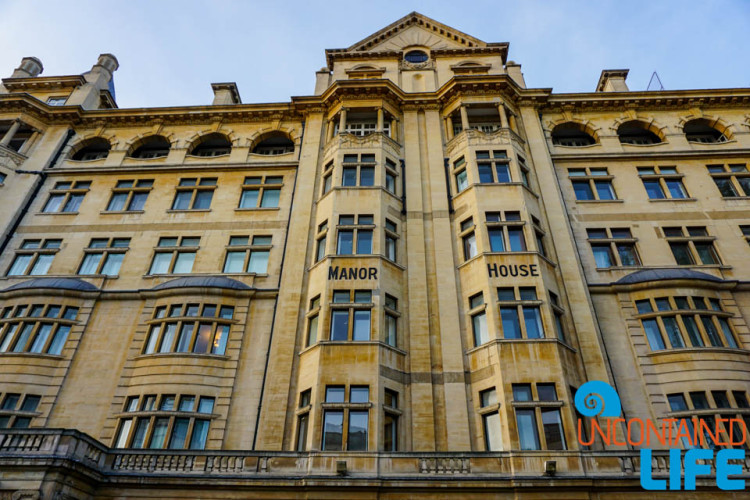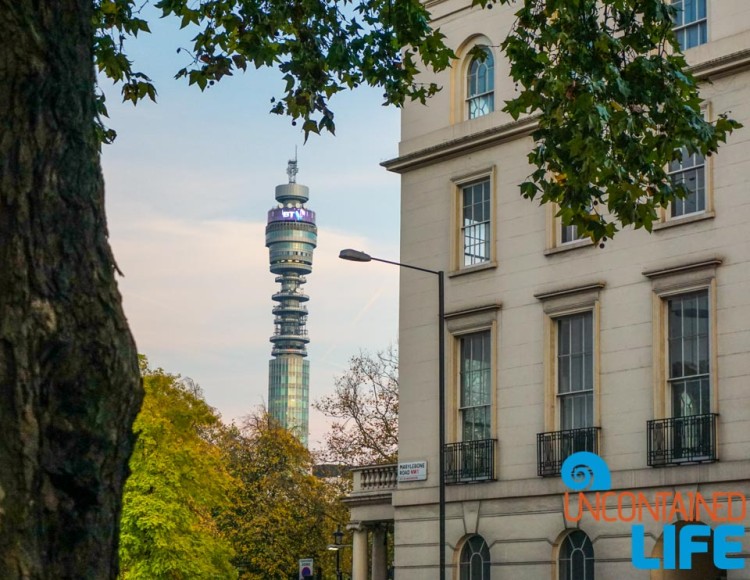 We like to play a game when we walk a city: Hillary and I speculate about the kind of people who live and work in buildings we notice…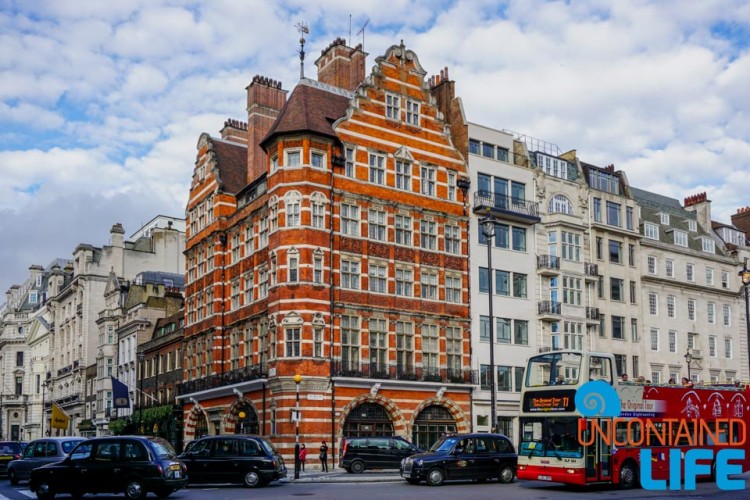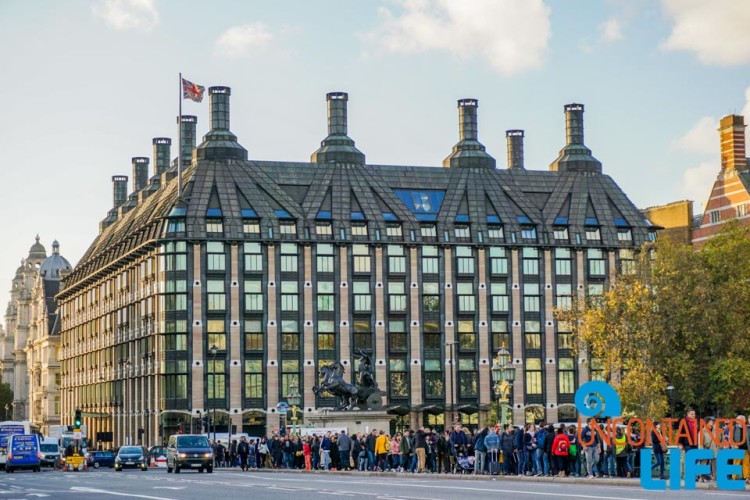 …or about historical events to which the buildings were witness.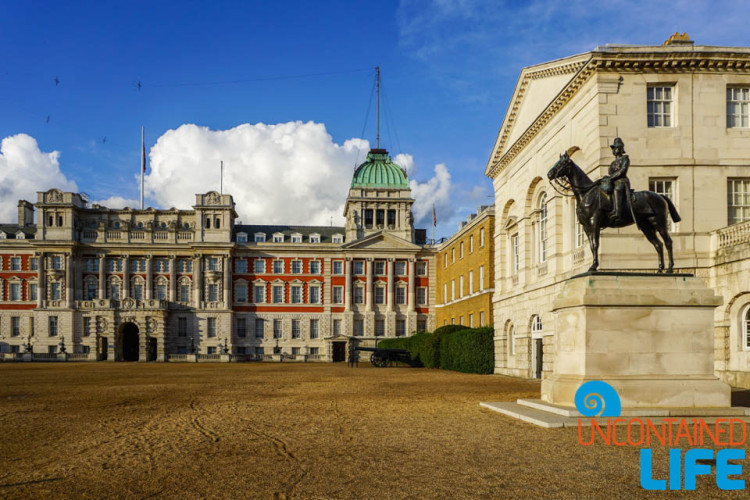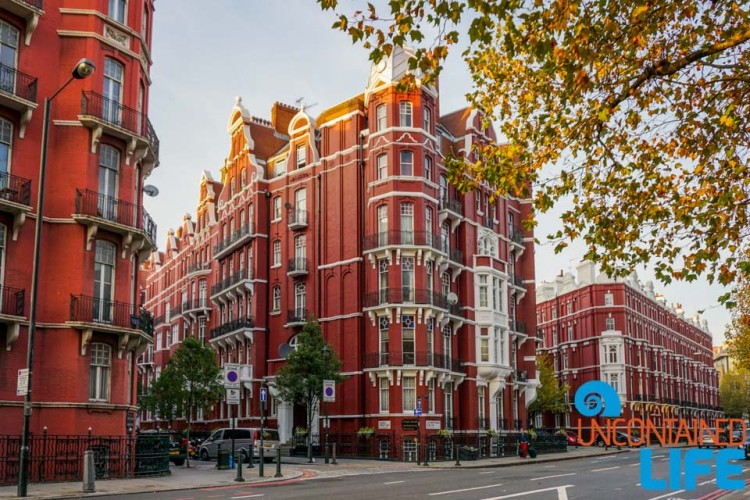 So many buildings in London serve noble purposes–providing an inspirational venue for education, for culture, and for the arts.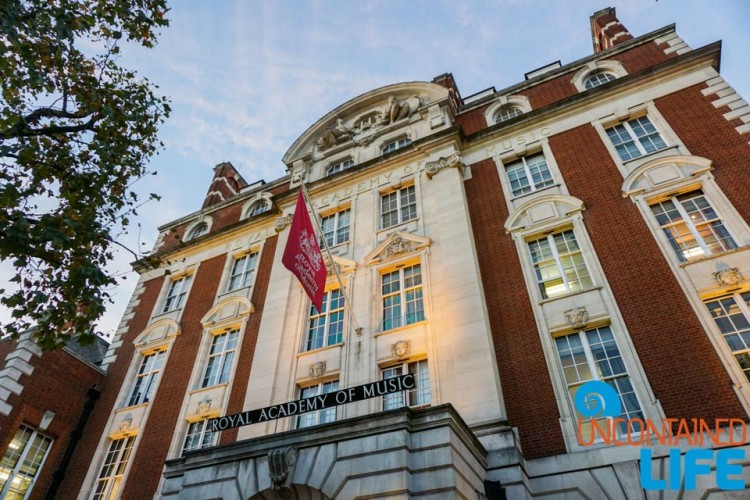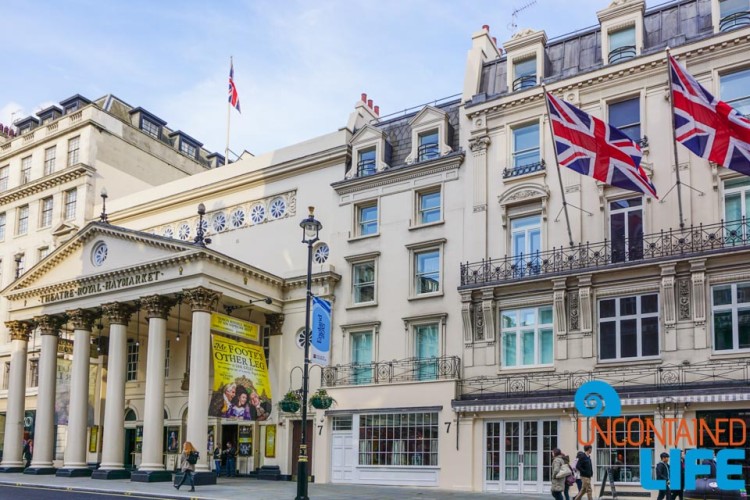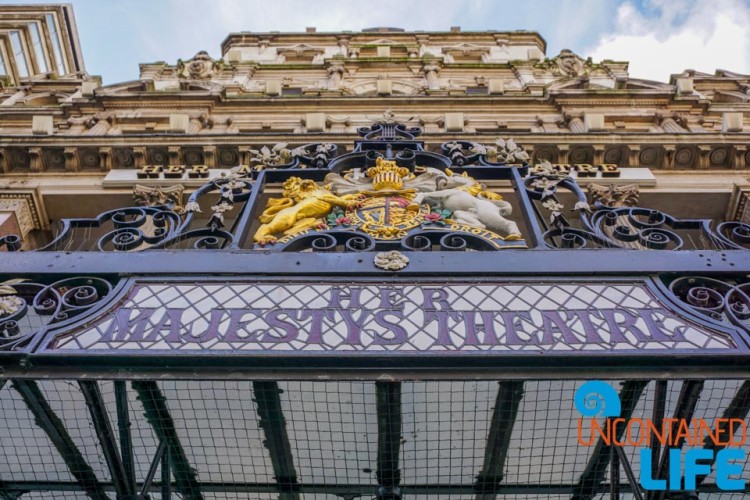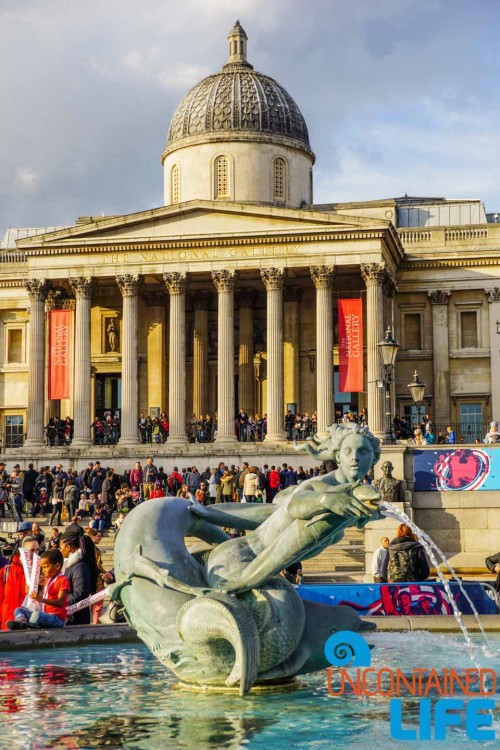 So, next time you're in London, go see the sights that make the city famous, and as you go, take notice of all the other buildings of London. It's as easy as one, two, three…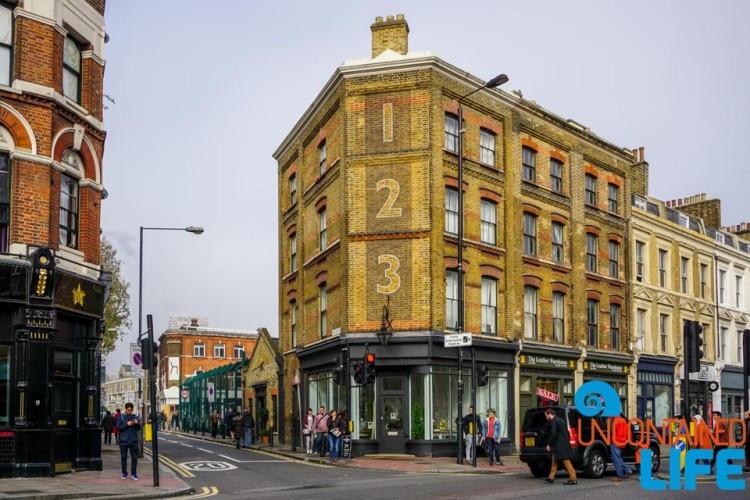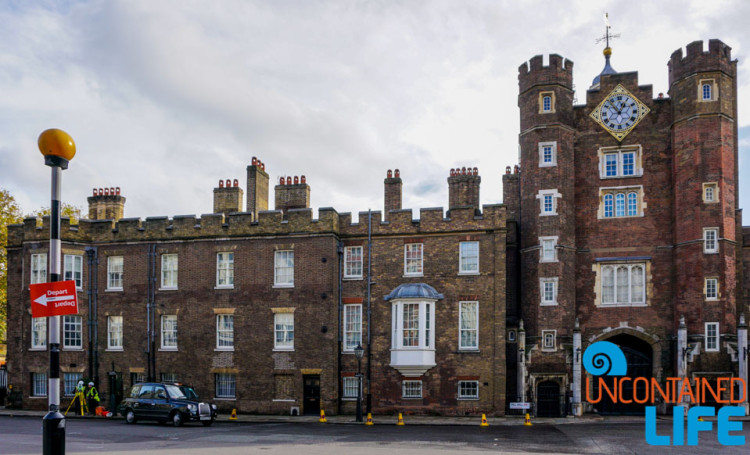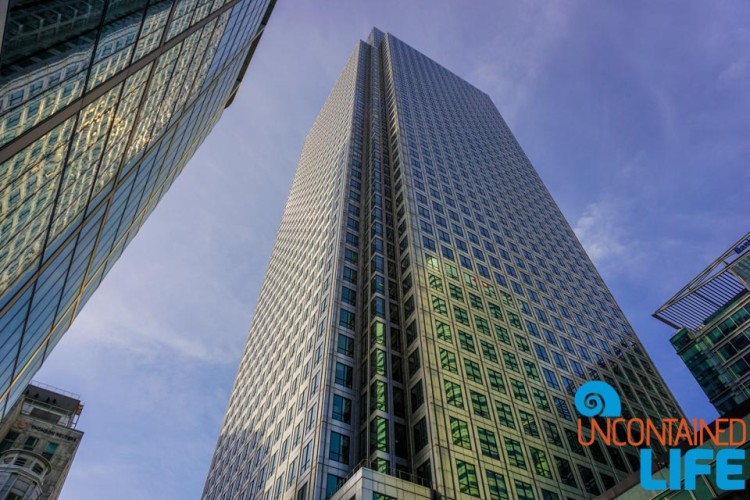 One last building. Hogwart's, anyone?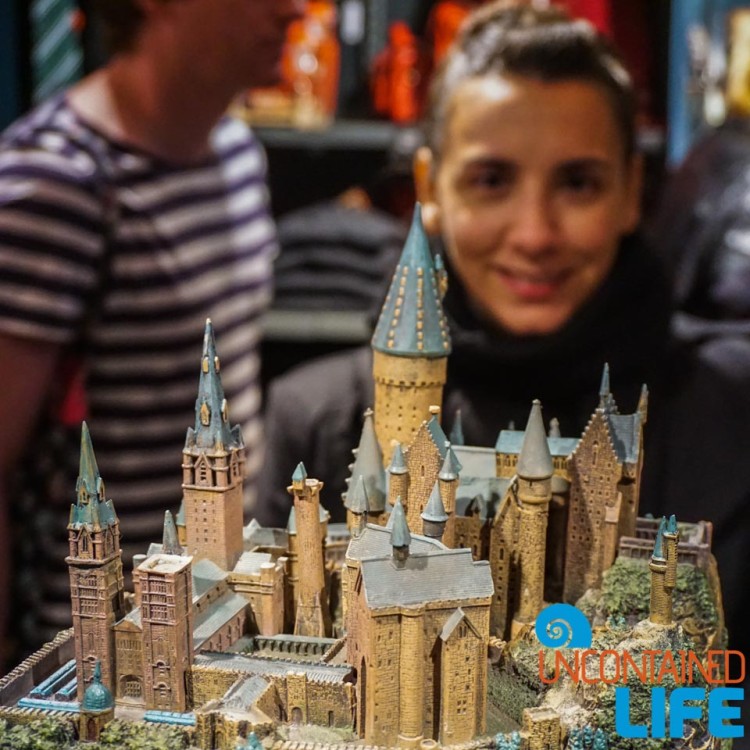 All photographs were taken with the Sony A6000—a lightweight, mirrorless camera that captures great images even in low-light conditions.  You can find out more about the gear we carry when we travel HERE.
Are you on Pinterest? Pin this post!