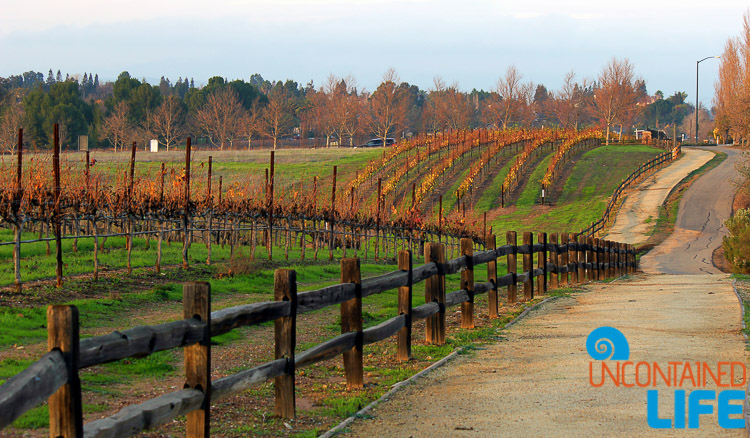 It wasn't the dark shadow he cast in the doorway that drew my attention; it was the striking sound his cowhide boots made on the floor.  He surveyed the room, walked up to the bar, removed his white lab coat and ordered a glass of pinot noir.  Without a doubt, he was from "around here."  He was from Livermore, California.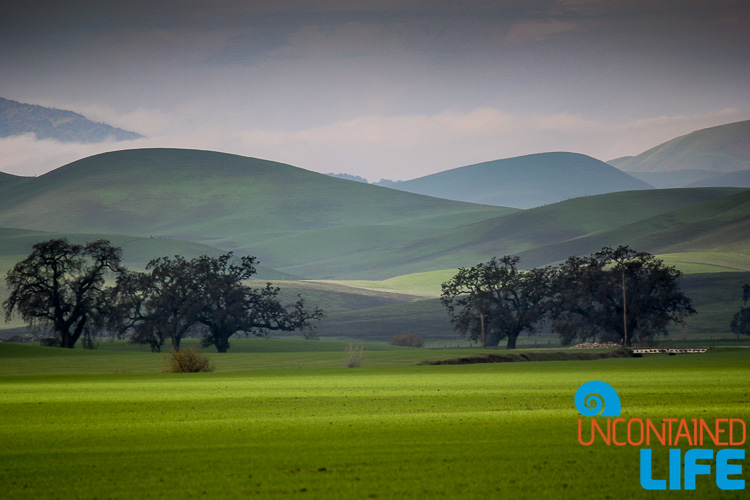 For those unfamiliar, Livermore is a small city by the Altamont foothills 45 miles east of San Francisco.  Livermore is home to the Lawrence Livermore National Laboratory whose National Ignition Facility served as a film set for Star Trek: Into Darkness (2013); it's home to a bevy of top-notch wineries, and the Livermore Rodeo ("World's Fastest Rodeo"); and it's my home town.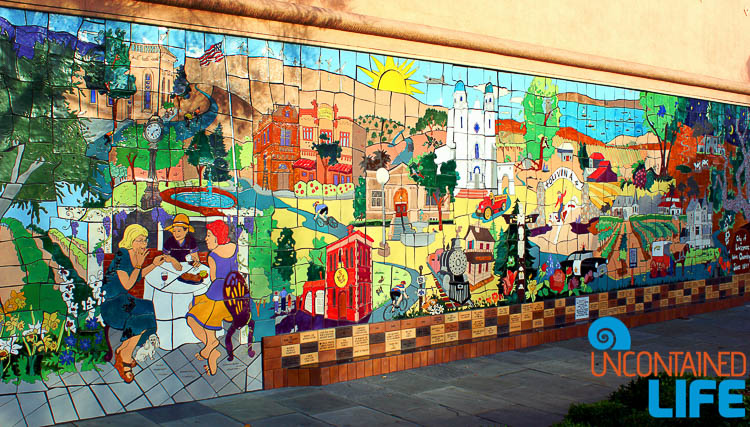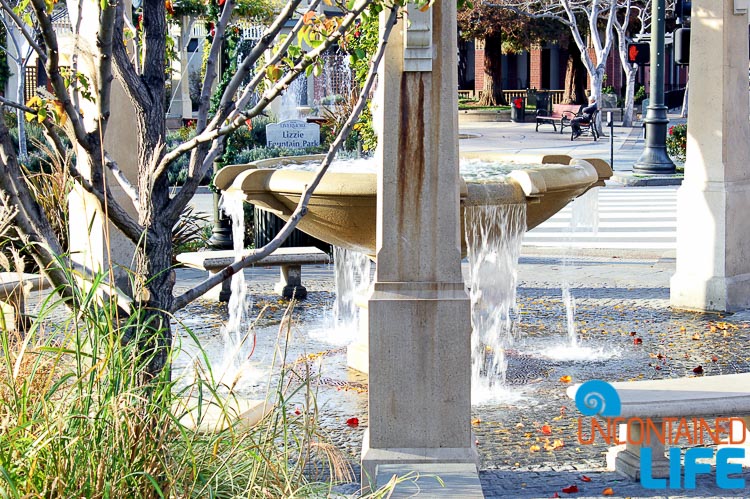 For some mysterious reason, Hillary's and my plans to travel the world for 3-10+ years have triggered a sharp increase in invites to visit family (who knew that's all it took to be popular?)  So, one December afternoon, we battled tornado-creating Los Angeles winds, Prius-sized tumbleweed obstacles, zero visibility dust storms, and pouring rain up Interstate 5 ("The 5" to us Southern Californians) to spend some time with my parents, siblings, and friends.  There were plans for various Pre-Christmas meals and activities and a favorite seasonal walk through Deacon Dave's Casa Del Pomba (more about this later), but Hillary and I still found some time (33 hours, in fact) to explore Livermore as a travel destination.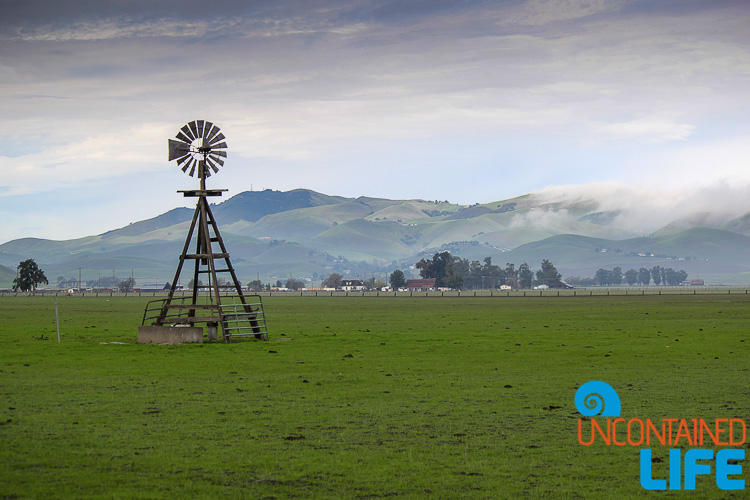 It wasn't the second weekend of June, so attending the annual Rodeo Parade and Rodeo was out of the question but it had been years since I last took a tour of the Livermore Lawrence Lab. We thought a tour of cutting edge technology first thing in the morning could be a good start to the day (and would, quite possibly, make us smarter).  
Growing up, I distinctly remember seeing (as if out of a spaghetti western) horses on streets, trails, and bike paths complete with stetson-and-chap-wearing cow-men/cow-women.  But, the sight that always made me laugh was the army of ten-speed Schwinn-riding scientists sporting reflective-velcro-pegged khakis and crisp white lab coats.  Every morning and evening, Livermore becomes it's own Tour De France comprised entirely of people who, when describing their work, couldn't say "it's not rocket science" but probably could say "if I told you, I'd have to kill you."  
Tours of the impressive lab facility are free and open each Tuesday to anyone 18 years and over, but must be booked well ahead of time.  If you're traveling with children the Lab's Discovery Center (open Tues.-Fri.) offers a fun, family-friendly alternative.
Thanks in part to the lab-workers, Livermore is a very bicycle-friendly place: there are bike paths everywhere, and, for the most part, automobiles look out for cyclists…except that one jerk with the Hummer….  We didn't have time for a ride on this trip, but Hillary and I recommend checking out, Livermore Cyclery, a family business that has been around since 1976. They are a full service shop and showroom and they organize group rides–a great way to connect with locals and see the Livermore area.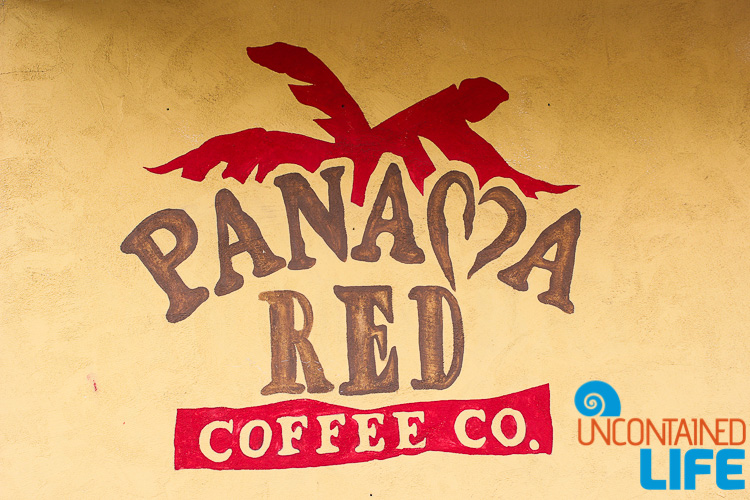 But, before the lab (in truth, before anything), we needed coffee.  For me, it had to be Panama Red Coffee.  Located on First Street, Panama is a hub for locals and visitors alike.  They host open mics and frequently feature local musicians.  They have plenty of indoor and outdoor seating and most importantly, they make a good cup of joe.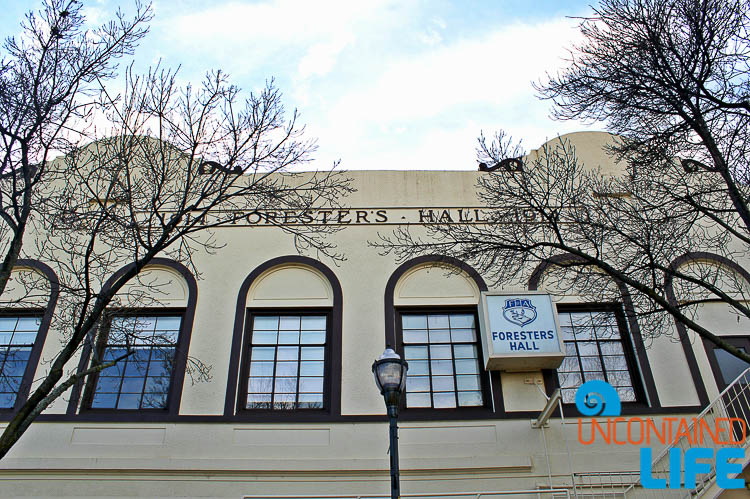 Once we had fed our caffeine addiction, we decided to walk First Street and window-shop the myriad of restaurants, bars and shopping establishments.  It was too soon to eat and wouldn't have been respectable to start drinking that early, so we stopped into Fantasy Books and Games; located past Loard's Ice Cream, right by the two fountains at the corner of First Street and Livermore Avenue, this Livermore classic offers comics, games, trading cards, collector's items and much more.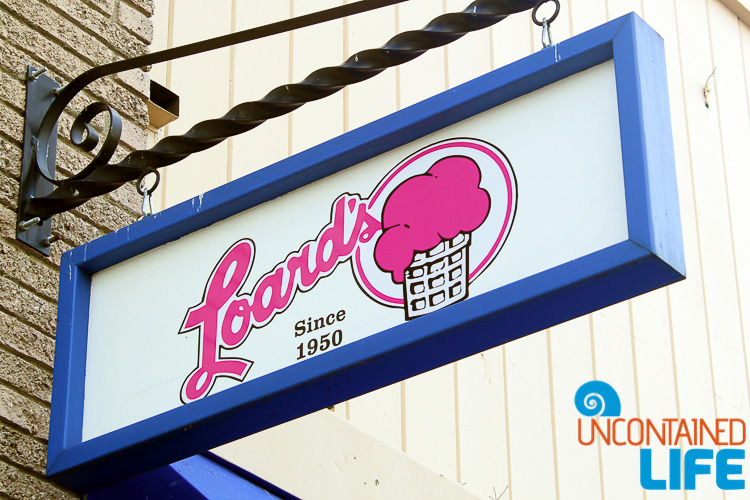 Continuing down First Street, we couldn't resist going into the store with the full-sized horse welcoming us to Baughman's Western Outfitters. Inside this former JC Penney's department store turned all things western emporium is a wall with floor to ceiling Wranglers, rows and rows of western shirts from every era and for any occasion, another two walls of cowboy hats upon more cowboy hats, giant buckle displays, bejeweled belts, Native-American ponchos, and a giant room in the back dedicated to boots and horse tack.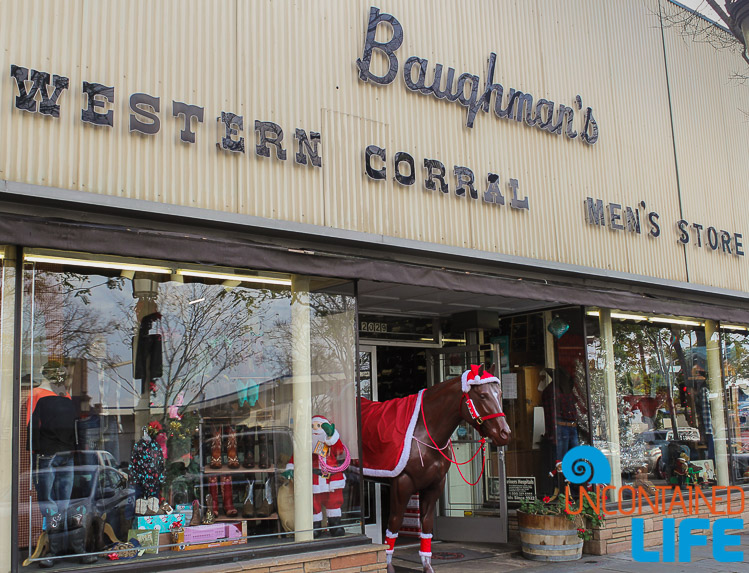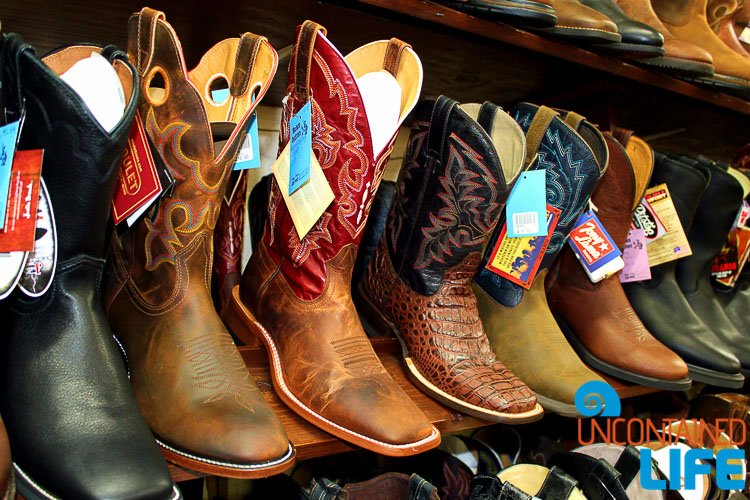 Rory Janes, the owner, talked with me about the history of the place.  It is arguably the oldest western apparel store in the country.  Though it has changed owners, it has always been a family owned business.  Beth Jansen featured Baughman's in this article.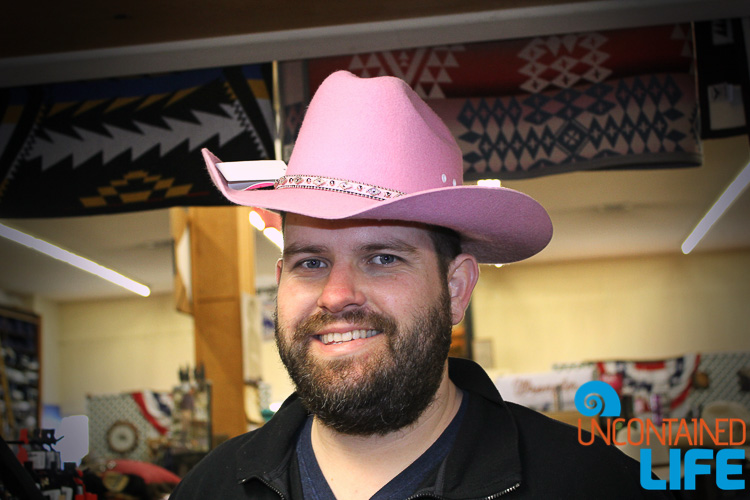 After trying on some cowboy hats, we strolled outside again, past the Donut Wheel– which has been open 24 hours a day for many years (and looks like it)–and the Vine Theater, hopped back in our car and headed north on Livermore Avenue.  Welcome to the farmland of Livermore!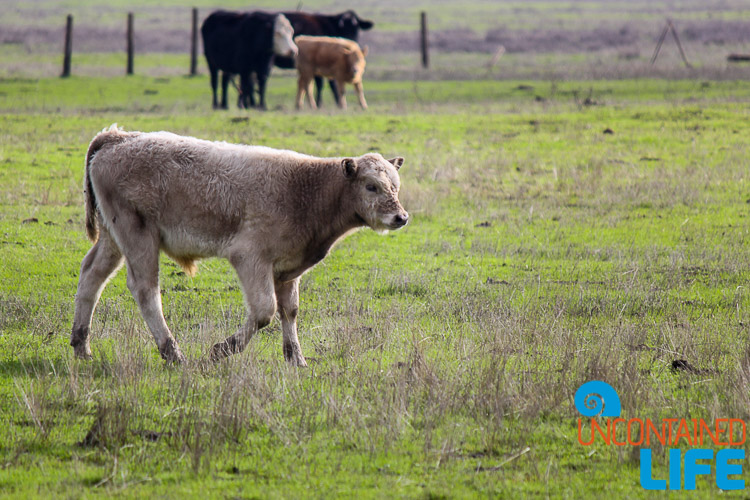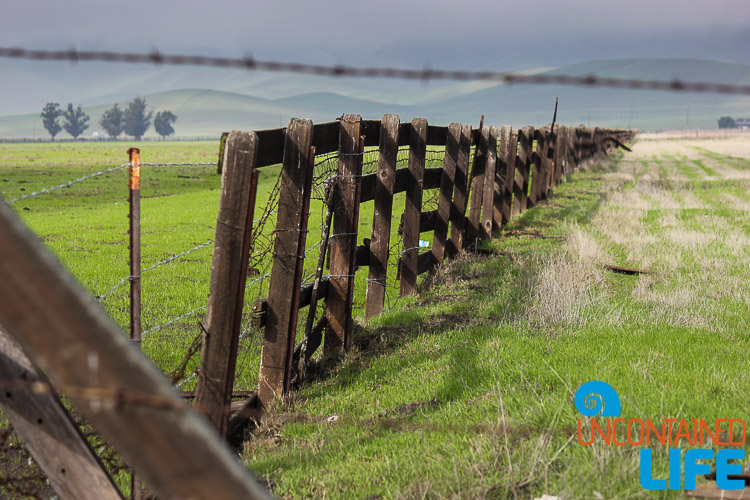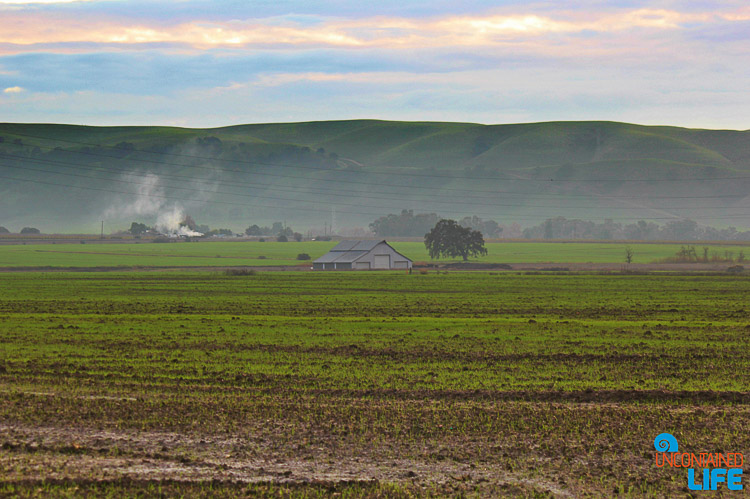 We drove leisurely along the winding roads, enjoying the happy cows and the hills almost neon-green from the recent rains, and, after a while, we reached the Livermore Flying Electrons air field.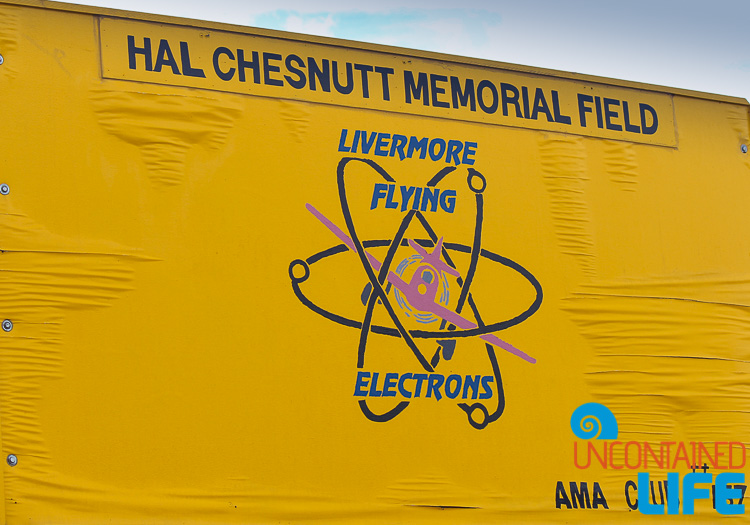 We rolled into the gravel parking lot and hopped out just in time to see a remote-controlled helicopter flying upside down!  By the time we had walked to the airfield, the helicopter had landed and we met a man who grew up in Livermore and has been a radio controlled pilot since he was a boy.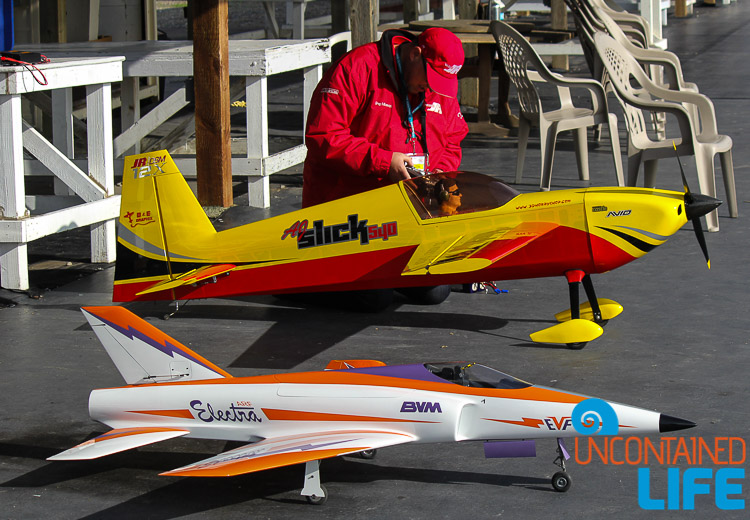 He worked on his 5 planes and helicopters while he told us about the flying community in Livermore.  Then, he snapped a top on a model fighter jet plane and set it down on the runway.  For the next few minutes Hillary and I marveled at the tricks and maneuvers this four foot plane was able to perform.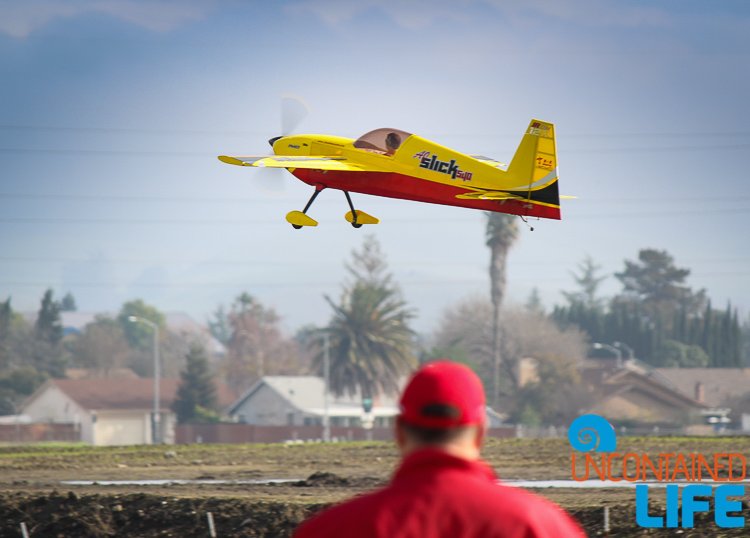 I asked how often these things crash.  He chuckled and said it was common.  Another man, who had brought his dog, said that he had walked away from each and every one of his plane crashes.  I had a feeling that was a running joke in this club.  I wonder if the dog was trained to retrieve the crashed planes?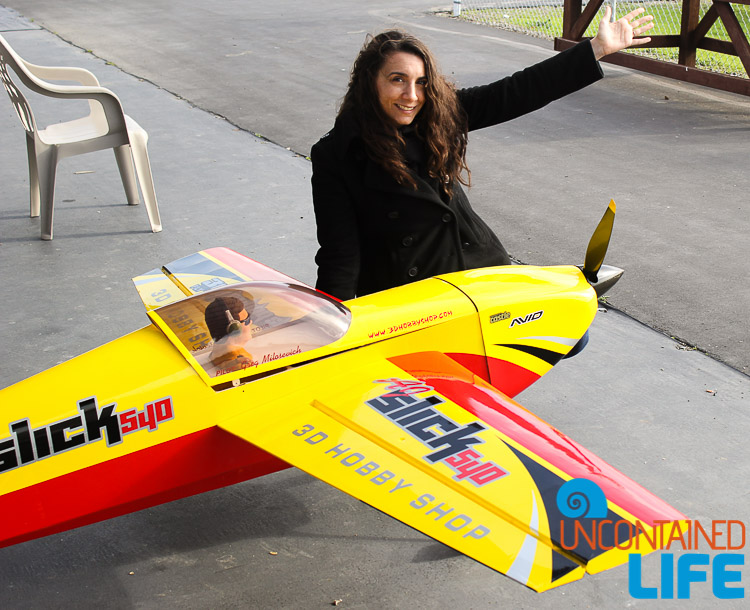 Watching planes flying back and forth and up and down works up an appetite.  We needed food and fast.  Continuing on the road through the open grass hills, we reentered civilization and found Taqueria Consuelito, an unassuming Mexican restaurant in a mini mall (229 S Vasco Rd).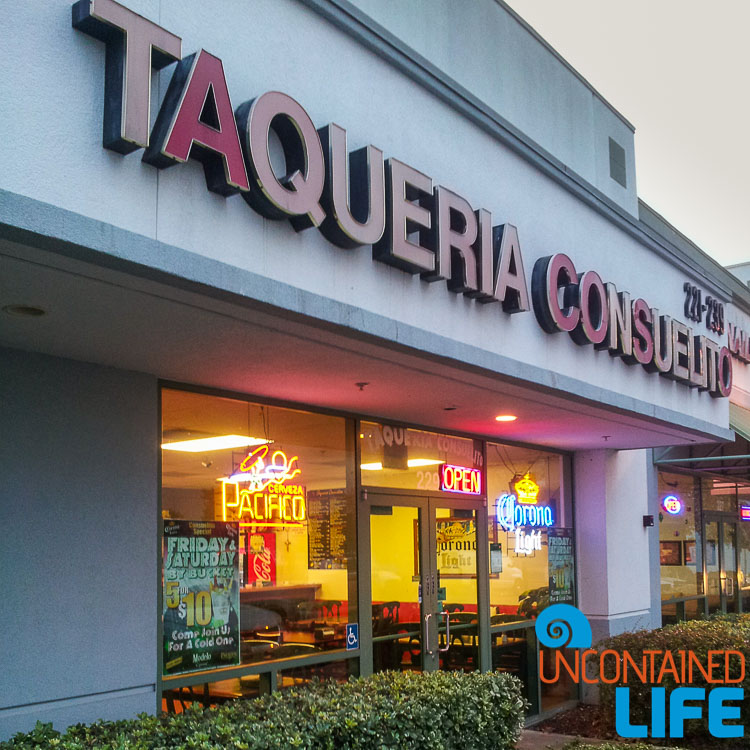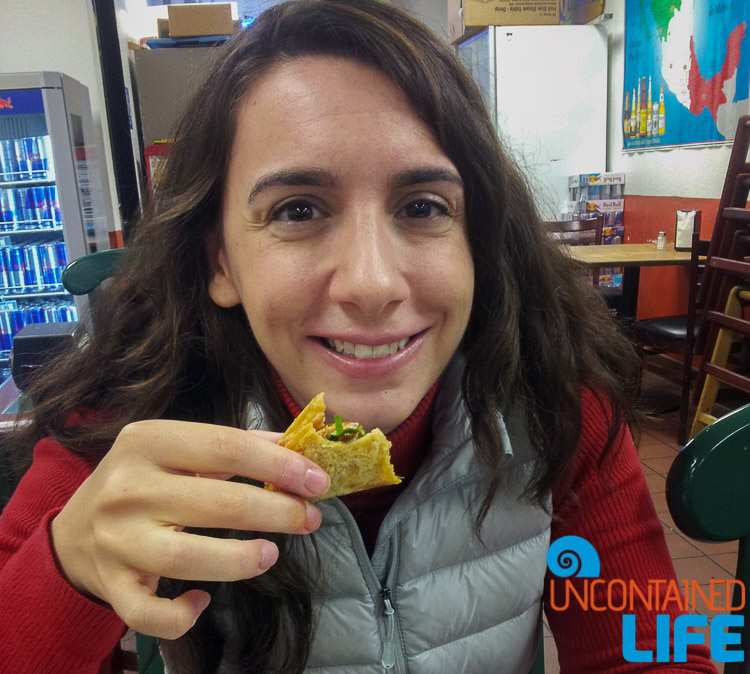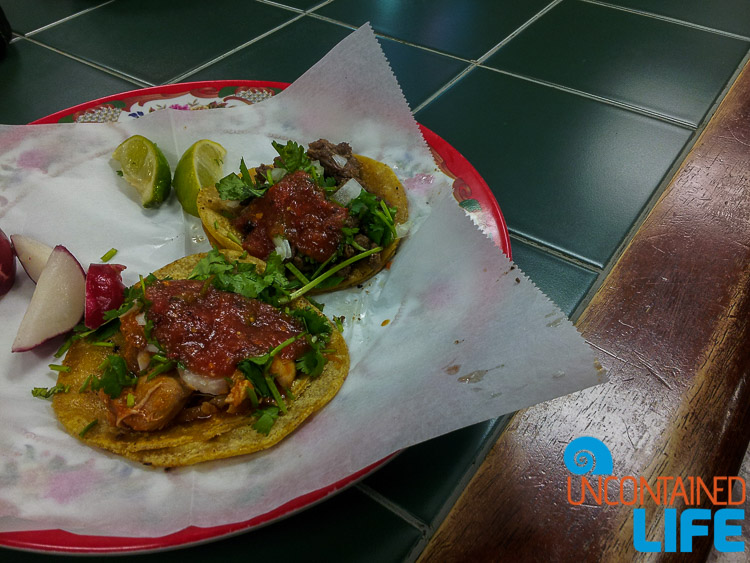 This small joint was jumping with blue collar, white collar, and no collar types.  A good sign. Their tacos were delicious.  I wanted more but Hillary said we had to get to a very important destination. She was right: Altamont Beer Works.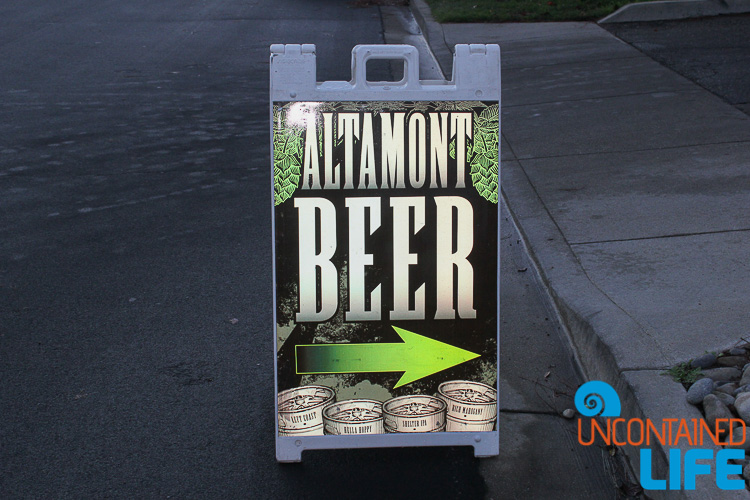 Years back, I worked on a TV show that introduced me to Sonoma County based winery, Benzinger.  Along with information about its biodynamic and organic farming practices, quality wine, and family atmosphere, I remember being told by the owners that "it takes a lot of beer to make wine!"  I think that revelation, the fact that Northern California has a long history of beer crafting, and the strange reality that some people don't like wine (for the life of me, I don't know why) provides the perfect backdrop for Livermore to be a craft beer hotspot.  Altamont Beer Works is one such brewery.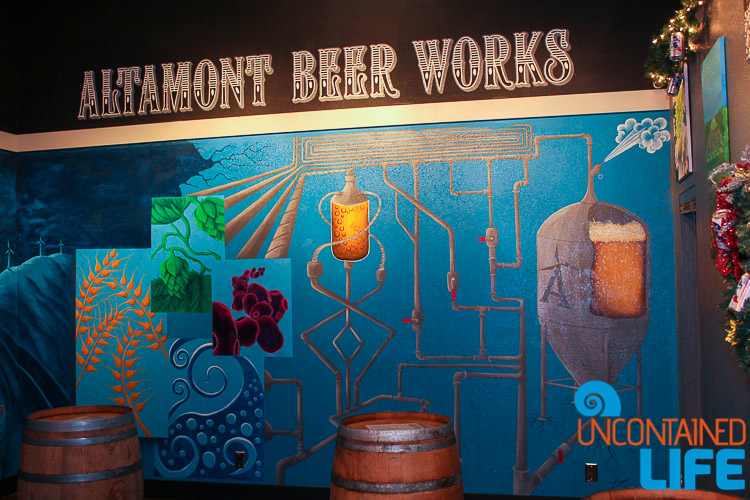 Tucked in a warehouse district amidst back to back wineries, you will find the tasting room.  Named for the Altamont Pass, the interior decor has its own definition of style, mixing a mural featuring local landmarks, hanging growlers and high-class-industrial-hillbilly features.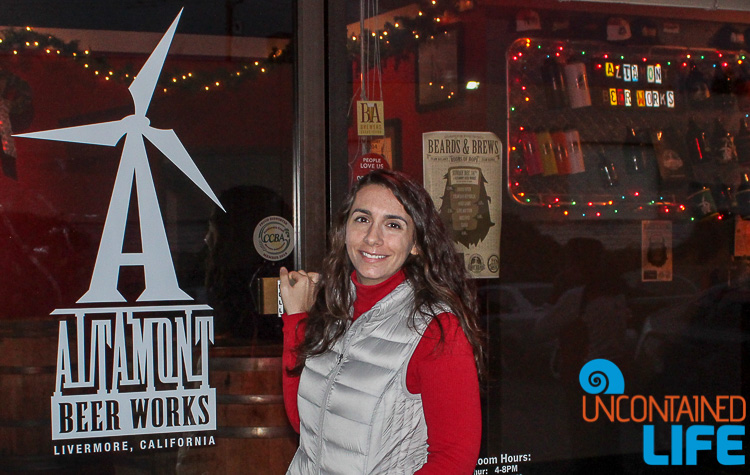 Reviews we had read had suggested Altamont's Maui Wuai IPA but, wanting the full experience, we ordered two taster flights.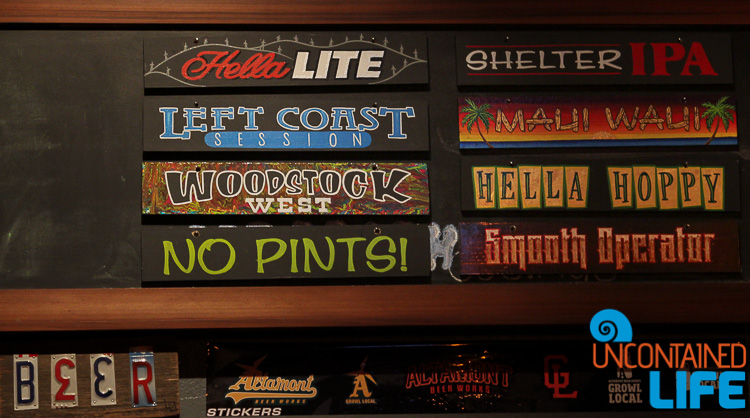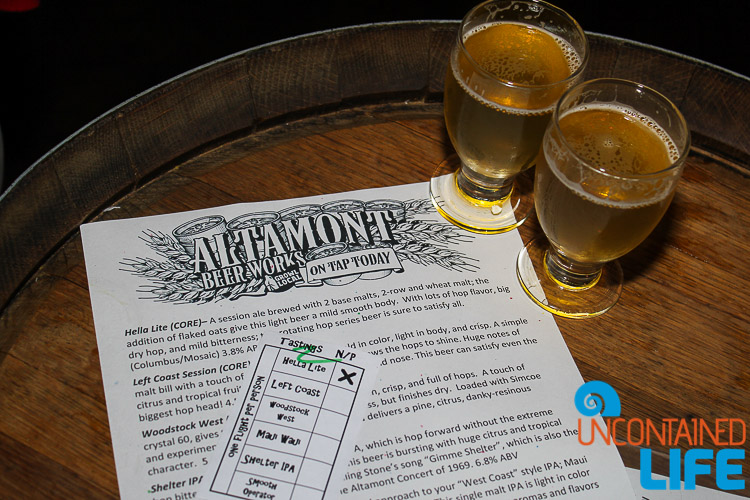 We struck up a conversation with another couple who had recently moved back to Livermore and were experiencing their first taster flight as well. About 2.5 glasses in (I am, admittedly, a lightweight when it comes to drinking), we were like old pals exchanging advice and reminiscing about the good old days.  I won't reveal which of the six was our favorite but, Hillary and I left twelve very empty taster glasses and now have a favorite place to go whenever we visit my hometown.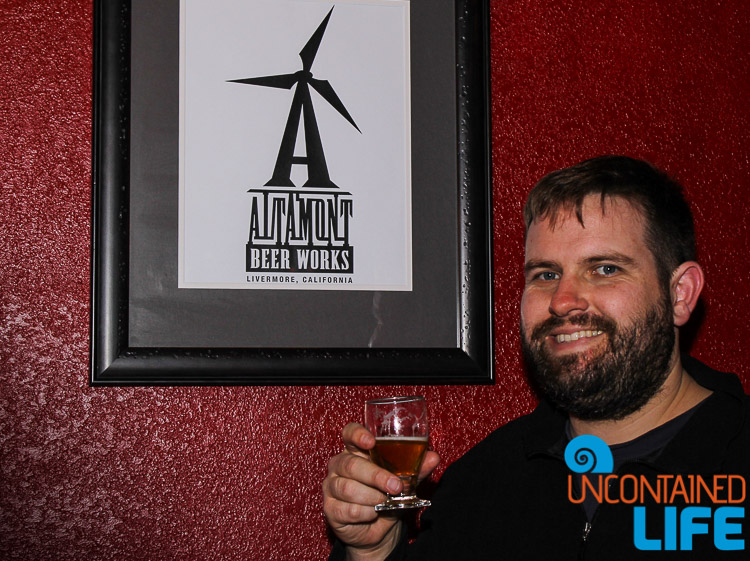 Altamont offers its visitors growlers-to-go, but given our dinner destination was…you guessed it, an ale house, we resisted the temptation.  After tasty burgers and brews at the family-owned First Street Ale House (which features beers from several local brewers, including Altamont), we returned to my parents' house to bundle up for Deacon Dave's Casa Del Pomba (House of the Dove).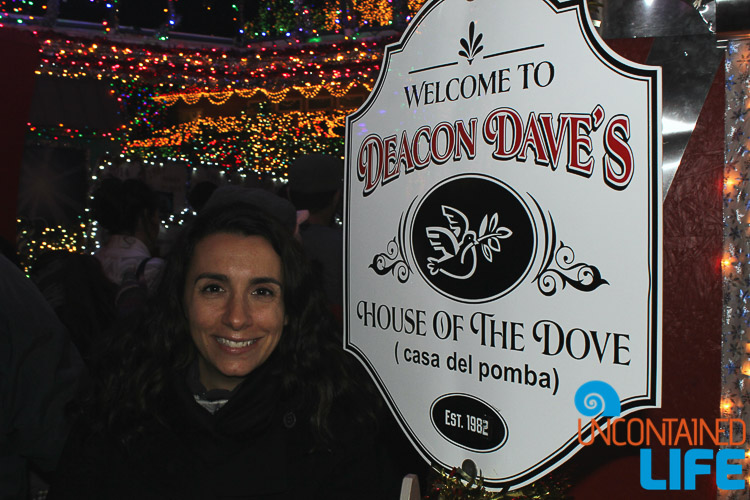 Case Del Pomba is a seasonal Livermore tradition, the brainchild of Dave Rezendes; Dave has designed and lit his home and front yard with hundreds of thousands of holiday lights and a walk-through winter wonderland since 1982.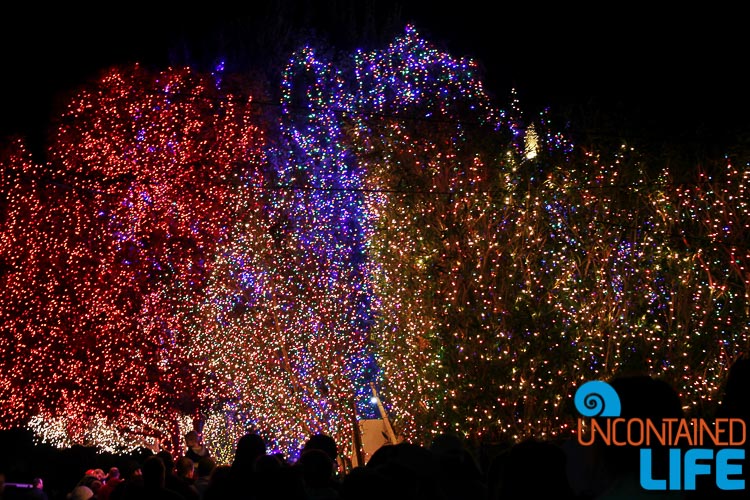 From the beginning of December through after New Year's Day, people line up around the block every night to walk through a Christmas themed display that changes every year.  In addition to the wonder of the display, you can donate to local charities through a donation box or by throwing coins into a waterfall.  People drive for miles to experience this holiday treasure but I grew up four blocks away so I was a lucky one.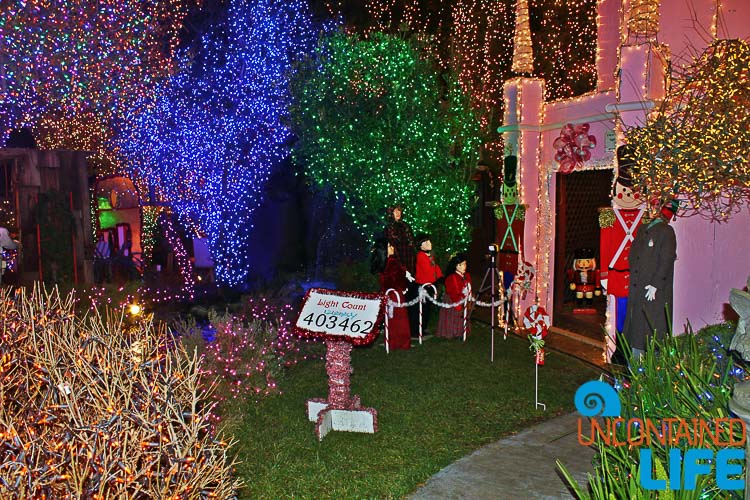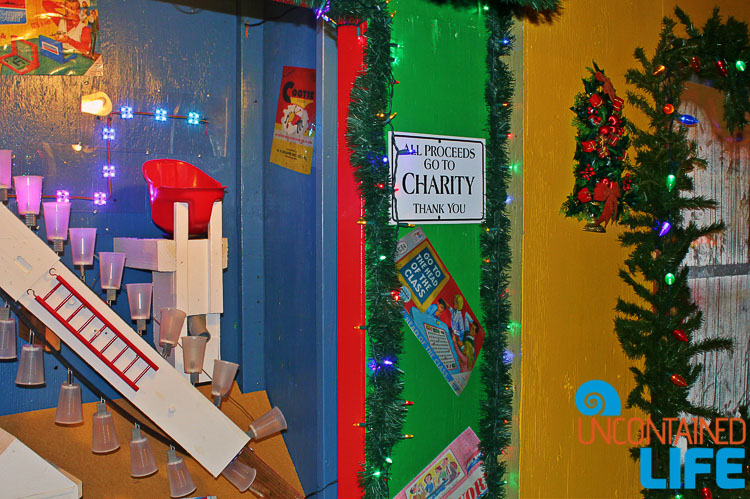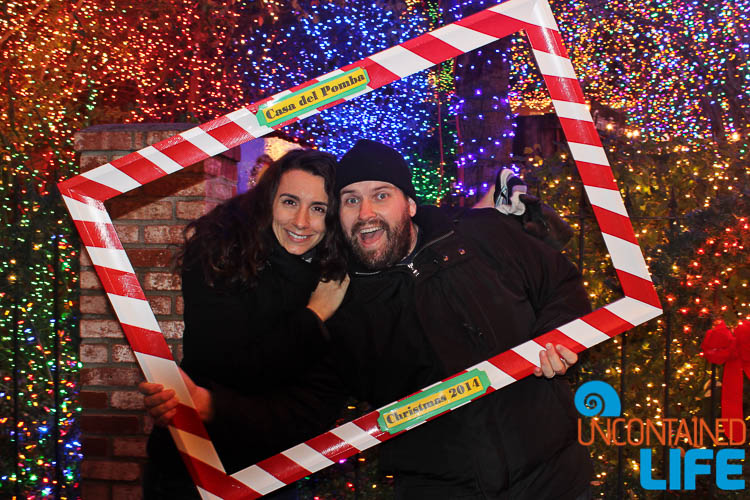 If you are ever in Livermore during December, this is an experience not to be missed!
33 Hours In Livermore, CA (Part 2)
Are you on Pinterest? Pin this post!