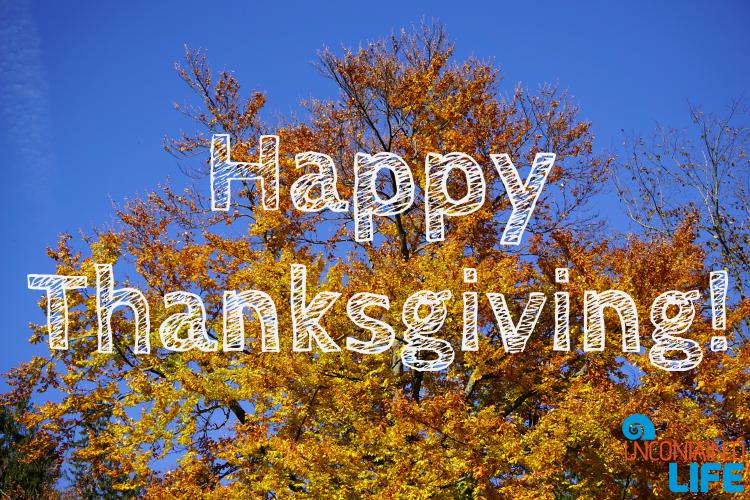 As those who know me are well aware, Thanksgiving is my favorite holiday. And I'll be honest: while I love getting together with friends and family, and I certainly appreciate pausing to give thanks for all the blessings in life…I also really, really enjoy the fact that, on this most glorious of days, it's completely socially acceptable to be jump-on-Oprah's-couch-excited about a meal.
Justin and I will be in Montenegro for Thanksgiving this year, so we won't be able to enjoy the full spread (though, as God as my witness, there must and shall be stuffing). But still, in the spirit of Thanksgiving, I figured, why not write something that's focused on what's really important? I think you know where I'm going with this…
Yup. It's time for us to give thanks for the mouth-watering meals from around the world that we've been been lucky enough to gobble up while traveling this past year!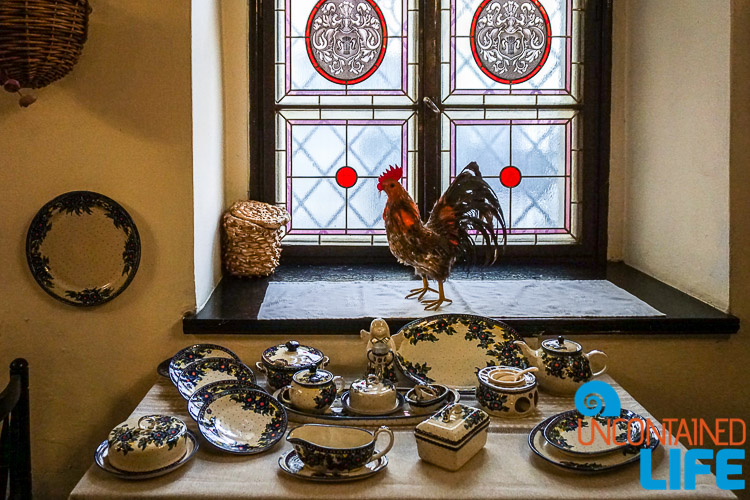 5 Memorable Meals from Around the World
Indonesia
We ate a lot of great food in Indonesia—indeed, Justin discovered one of his all-time favorite treats our first night in Jakarta: Martabak Manis—a kind of sweet pan-cake, drowned in butter and condensed milk and stuffed with all manner of goodness (fruit, chocolate, nuts, etc.).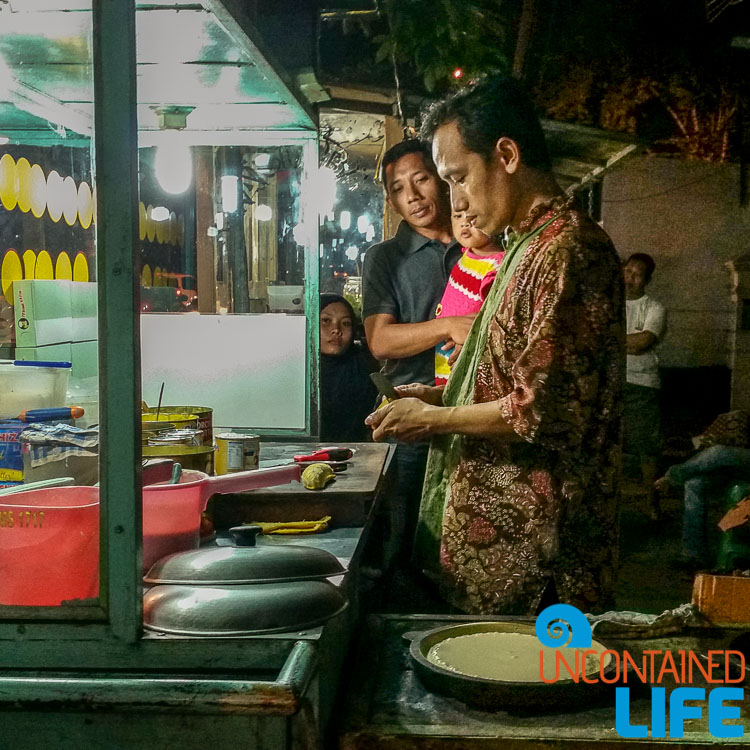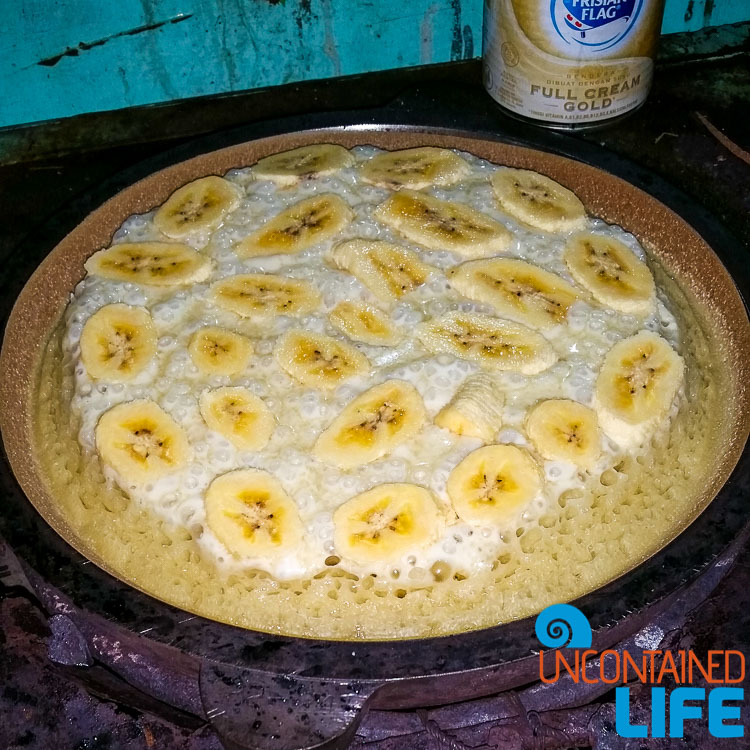 But if I had to pick an absolute from our time in Indonesia, it would be the chicken curry and soup prepared at Warung Makan "Bu Rus" (Jl. Suweta No. 9, Ubud, Bali). We had the good fortune of meeting Gede (the chef) and his wife after a long scooter ride from Ubud, Bali to Lake Batur.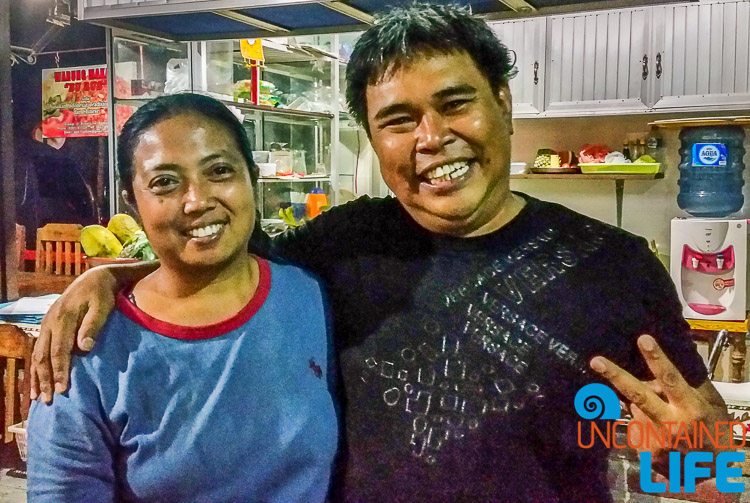 We had set out for our destination later than expected (a common occurrence with us), and so, once again, we were riding home after dark, hungry as bears. Warung Makan wasn't much to look at from the outside, but the smell of the food being prepared was more than enough to induce us to take a seat. Creating an excellent Balinese chicken curry is all about perfecting the balance of ingredients in the spice paste, and when that's done well, the dish is absolutely packed with flavor.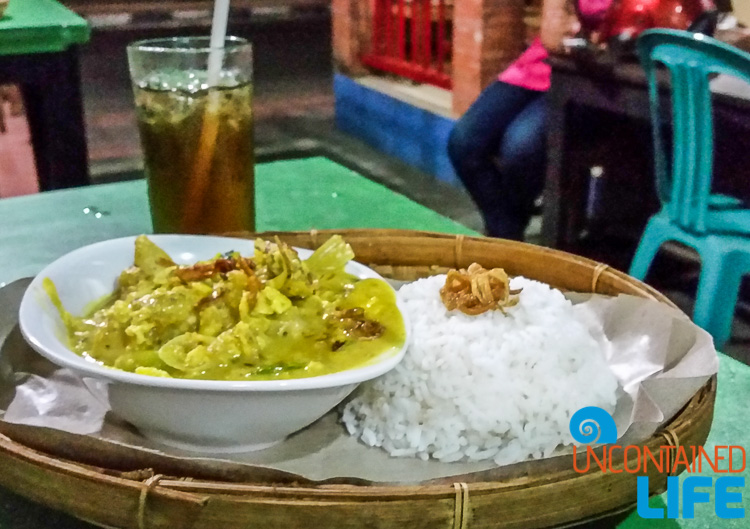 My first bite of the creamy, spicy curry at Warung Makan was practically a religious experience (and this was after a month plus eating all manner of Thai and Indonesian curries).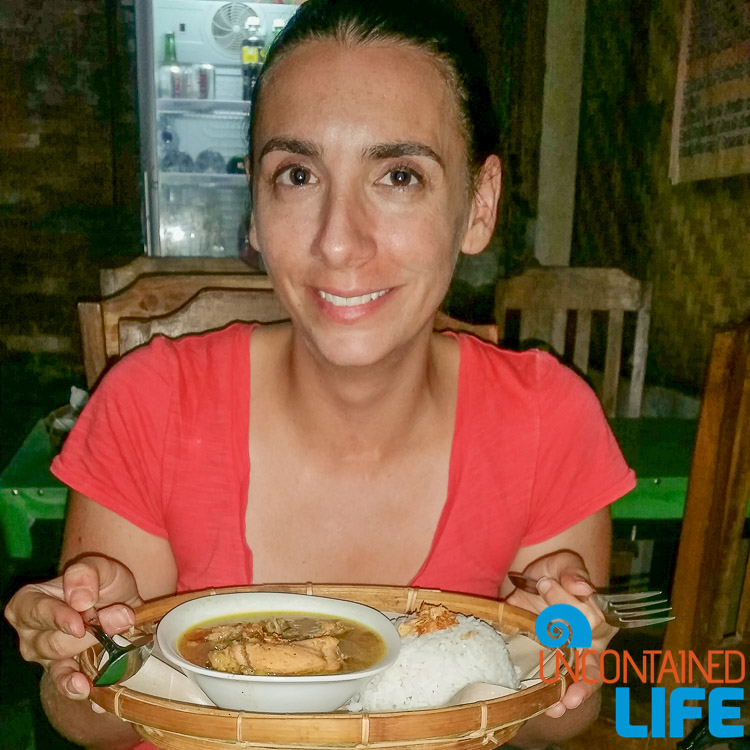 As for the spicy chicken soup made from a mix of 28 "secret" spices—personally, I felt this dish couldn't complete in terms of sheer flavor with the curry, but Gede's dedication to preserving this traditional dish from being lost to time underscores his passion for his work. (As he explains it, the difficulty of finding all the ingredients—many of which aren't sold in the market—and in learning how to create the special spice mix has made the soup too much trouble for younger chefs).
South Korea
It's no secret that South Korea makes fried chicken like no other country on earth. The chicken is prepared without the American-style thick flour batter, making it lighter and less greasy. Moreover, the variety of flavors now available means that your palate won't be easily bored.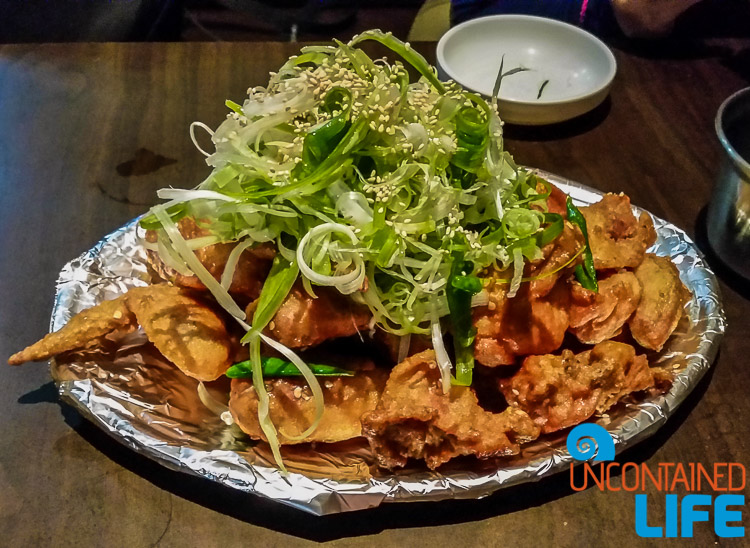 Our favorite fried chicken (with beer!) experience happened in Busan—in a little, out of the way neighborhood called Suyeong-gu. We'd walked past this nameless hole-in-the-wall restaurant a couple of times going to and from our Airbnb apartment, but one day, on a total whim, we decided to check it out. There weren't many people in the seating area, but a steady stream of "takeaway" customers were trickling in and out. After glancing through the extensive picture menu, and inadvertently ordering enough beer for a party of 6 (we never could quite figure out how to order the correct pitcher size during our entire month in Korea), we decided to go for the traditional style Tongdak (whole fried chicken) and to try the garlic-and-green onion varietal. Best. Decision. Ever.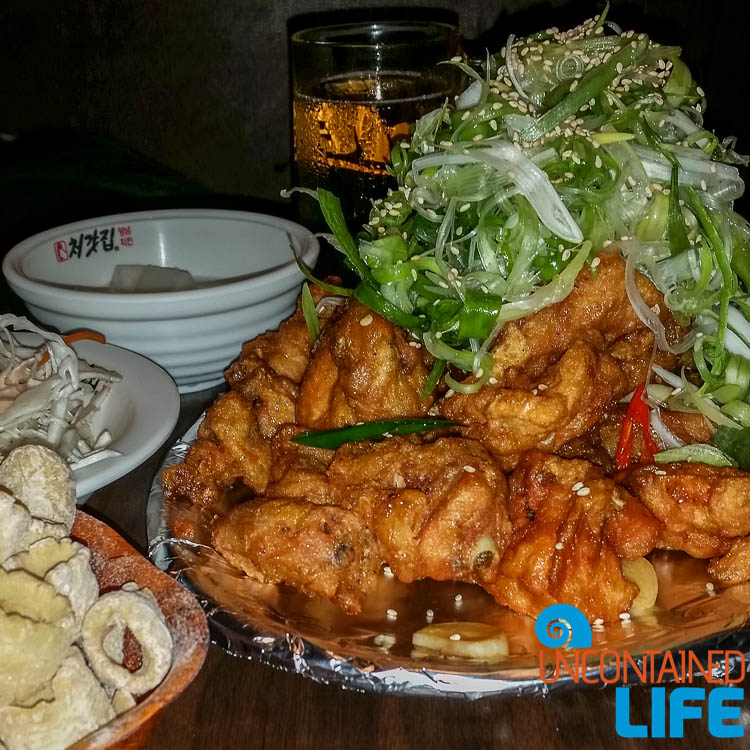 I don't know what they did to that chicken to make it so perfectly moist, crisp and garlicky but we'll both remember that meal fondly all the rest of our days. (PS-I don't have an address for this place–and the fact is, in South Korea restaurants tend to come and go like the wind–but if you're down for the hunt, it's on Yeonsu-ro very near Baesan Station–off of subway line 3 in Busan).
Austria
At 135 years old, traditional Viennese café, Café Sperl (Gumpendorfer Straße 11), is easily one of the best preserved historic cafes in the city: from the worn parquet floors and slightly threadbare bentwood Thonet chairs, to the marble tables and carambole billiards tables, getting cake and coffee at Café Sperl feels like stepping back to a more elegant era.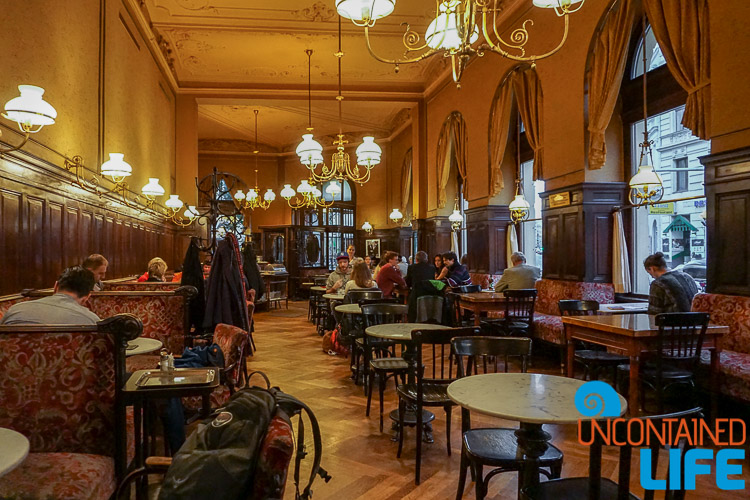 But that's not why we ended up there. Nope. We ended up at Café Sperl because back in my early twenties I fell in love with the film called Before Sunrise in which a super young and cute Ethan Hawke and Julie Delpy flirted and philosophized their way around Vienna over the course of one magical night. And one of those scenes was shot in Café Sperl.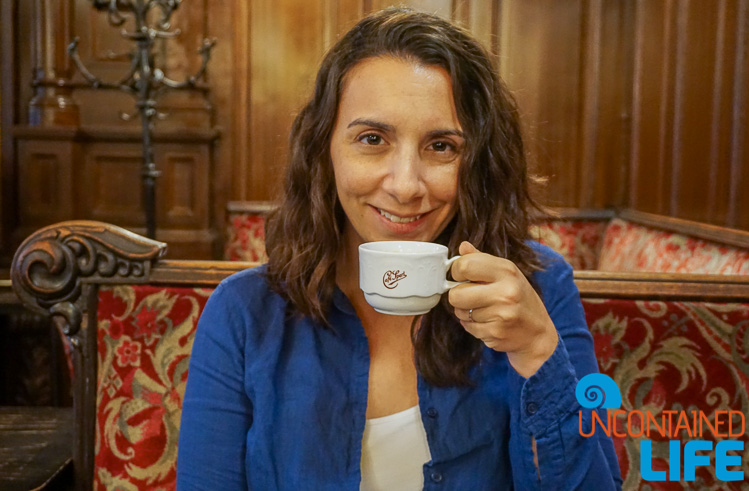 Definitely not the criteria we usually use in picking places to eat, but, as luck would have it, "Jesse" and "Celine" didn't lead us wrong. Yes, the place is more touristy than arty nowadays, but still, we ended up drinking some amazing coffee and eating a wonderful Sachertorte (a chocolate cake, thinly coated by hand with best-quality apricot jam) and apple strudel.
Poland
Ok, if you can tell me anything more comfort-food satisfying than traditional polish dumplings and potato pancakes…well, tell us all about it, because as far as our experiences go, this is it. Justin and I had just finished a climb up the 304 steps to the top of St. Elizabeth church—one of the oldest churches in Wrocław, Poland and the tallest buildings in the Old Town.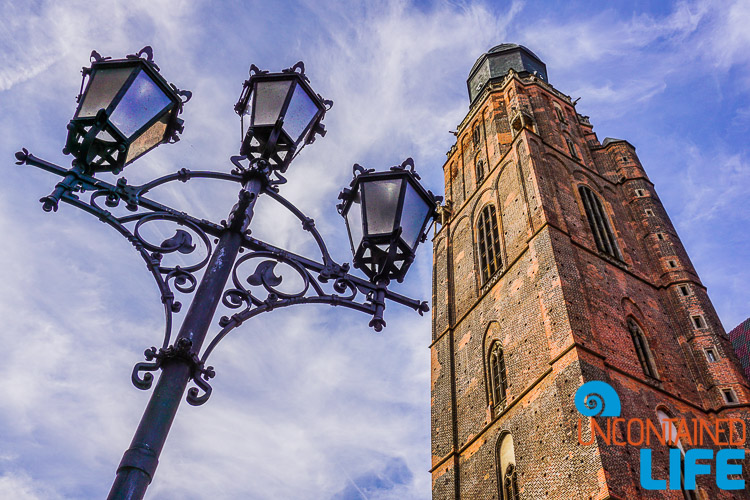 Needless to say, that exertion called for a cold beer, and some warm food. And we found it, just down the street from the church at Karczma Piastow (Ulica Kielbasnicza 6).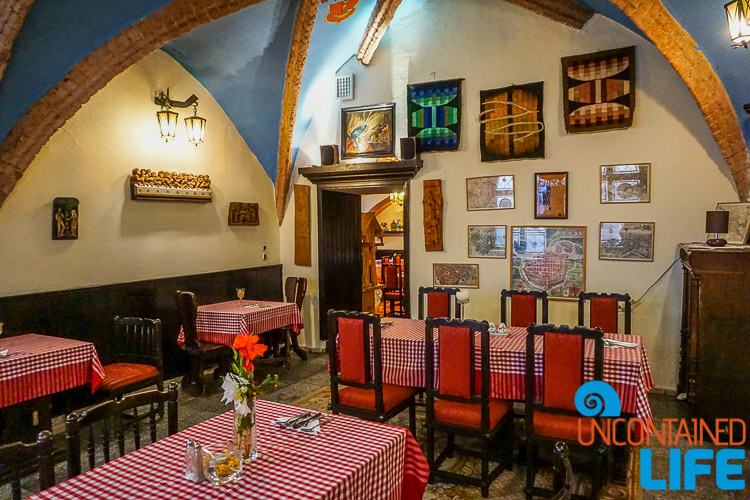 Traditional polish dumplings (I.E. Pierogi) are a bit like Italian raviolis in appearance, and can be stuffed with everything from meat or veggies to fruit and chocolate. Unlike ravioli, however, they are often both boiled and fried (boiled first, fried afterward) before being served.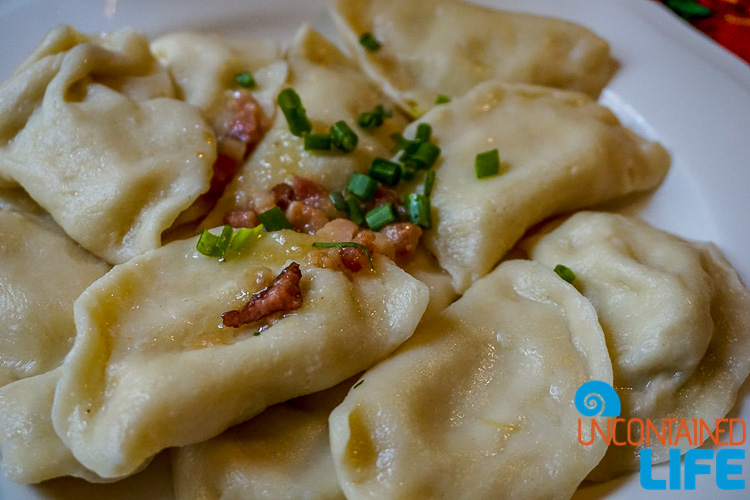 Our dumplings were of the Pierogi Ruskie variety (note: the name, "Ruskie" doesn't refer to Russia, but rather, to the the prewar Polish region called Red Ruthenia): stuffed with a blend of ricotta, potato, and onion and topped with a butter-bacon blend. As for the potato pancakes? The perfect blend of potato, onion and spices—it was like Hanukkah come early!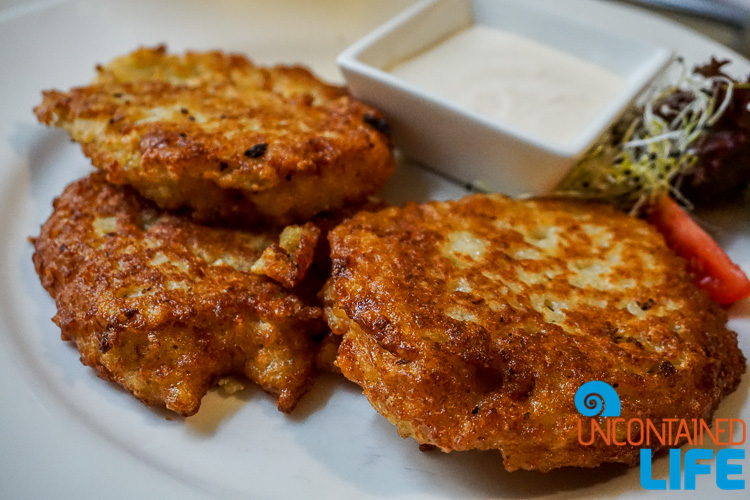 Slovenia
Of course, Poland isn't the only country in Europe that can make a mean dumpling! Our trip to beautiful Slovenia may have been brief, but the chicken (with leeks) and traditional rolled cottage cheese dumplings that we enjoyed during our first night in the country were infinitely memorable. Štruklji (rolled dumplings) are, like Pierogi, made in both sweet and savory varietals and are typically served alongside meat, rather than as a stand-alone dish.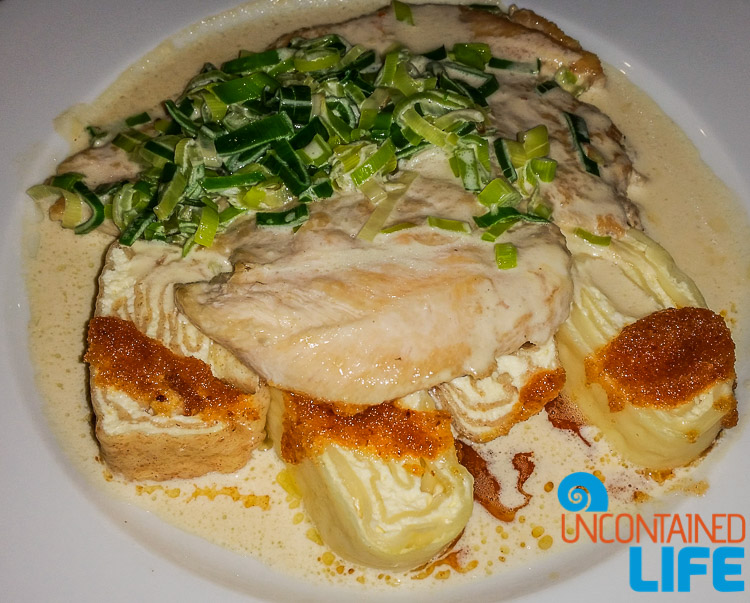 After a long day hiking along the Mostnica stream from the Lake Bohinj area through a brightly colored but chilly autumnal forest, a hot serving of Štruklji (with a nice glass of local red wine, and an elaborate plum ice cream dessert of course) at Gostilna Kunstelj (Gorenjska cesta 9, Radovljica) was just what was needed to shake off the cold.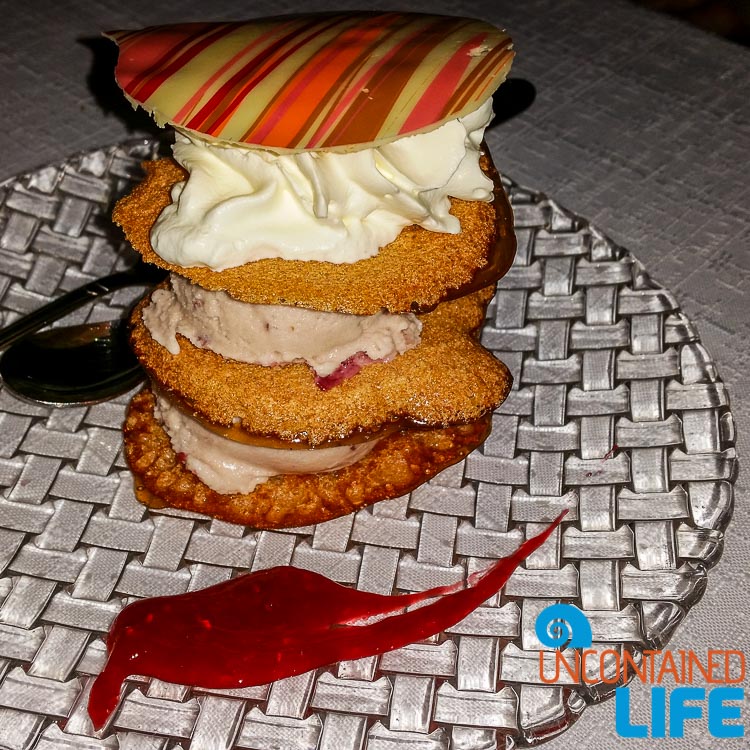 Hope you enjoyed this walk down culinary lane…and Happy Thanksgiving from Uncontained Life!
What's your most memorable meal from the past year? Share the deliciousness in the comments section!
---
Interested in some of the other great meals we've enjoyed in 2015? Check out…