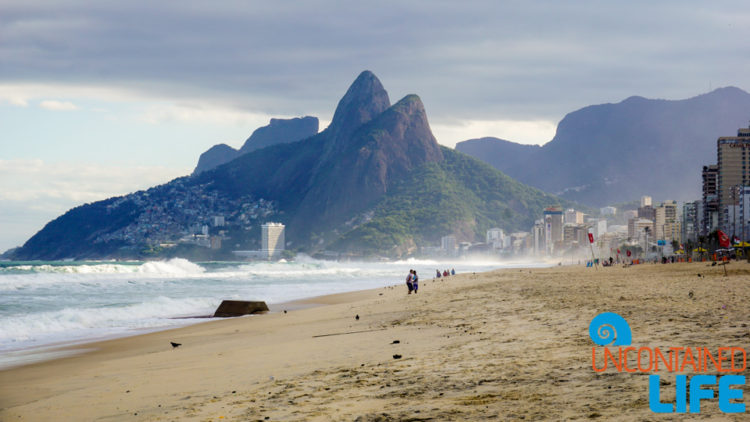 Heading to Brazil this summer for the Olympics (or just looking to take advantage of the temporary visa waiver period)? Awesome! Justin and I enjoyed a fantastic month in Brazil this past June–3 weeks of which we spent in Rio. We began our trip somewhat concerned about safety in Rio de Janeiro…and, truth be told, some of our concerns were valid. But, as we discovered, there's also plenty that travelers can do to increase their safety in Rio de Janeiro. Here are our top tips, based on our experience:
1. Talk to Locals…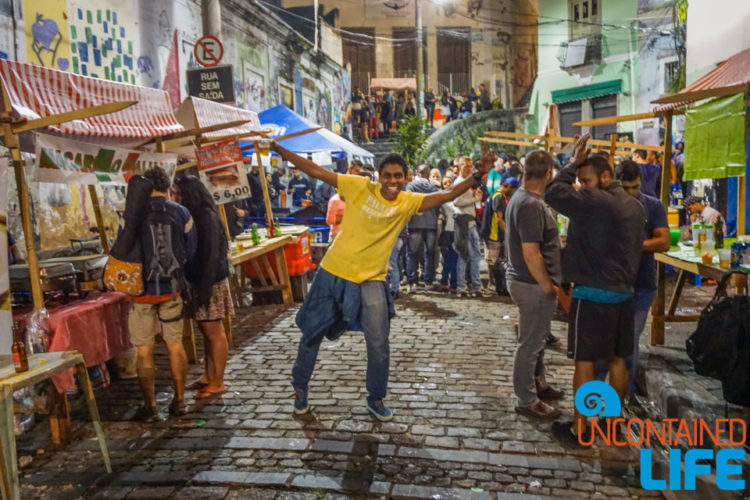 One of the best decisions Justin and I made when doing trip-planning for Rio, was choosing to stay at a well-reviewed Airbnb. We knew that few locals in Rio spoke English. But we wanted the inside scoop on the things to see and do beyond visiting Christ the Redeemer and hanging out at the beach. Turned out, in addition to getting a personal guide to amazing, non-touristy places to dance and hear music, our host offered some of the best, most accurate advice for safety in Rio de Janeiro. One of the main things we learned: don't judge safety on appearances. Several locals we spoke to concurred with our host: muggings happen frequently in Rio's "nicer" neighborhoods, where the concentration of tourists and their expensive DSLR cameras. (One of the reasons we love Sony cameras? They don't look expensive.) 
2. …But Don't Believe Every Bad Thing You Hear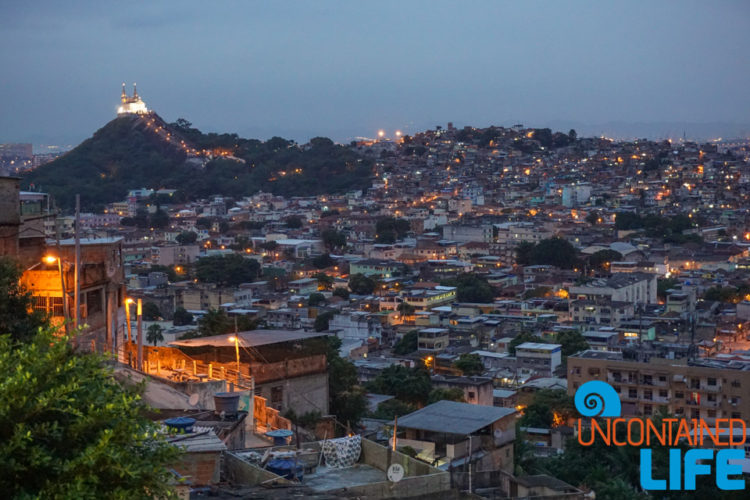 Rio's slums–its favelas–have long been a "no-go" zone for tourists. And, even with so-called "slum tours" on the rise in Rio, many locals will warn you away. It's arguable, however, that to visit Rio without gaining some understanding of how thousands upon thousands of the city's inhabitants live, is to miss a huge piece of Rio's complex history and culture. (Case in point: check out the art at the famous Saturday "Hippy Market" near Ipanema Beach, and you'll find a good 80% of the works depict favela life.) 
The fact is, while most favelas are not tourist-friendly, there are certain favelas you can walk through on your own, or with a local guide, without fear: Favela Vidigal, which serves as the gateway to the best hike in Rio (Dios Irmãos), for example. If you're willing to research a bit, there are some opportunities to visit favelas with non-profit organizations. (These won't be tours so much as a chance to see and, possibly help with, the work these groups are doing in underserved communities). If you do take an actual favela tour, be sure to pick one where any money paid goes back to the local community, and helps promote entrepreneurship and other self-sustaining practices. (Check out our post about our time in Jakarta for discussion of the ethics of slum tourism.)
3. Watch Your Caipirinha Intake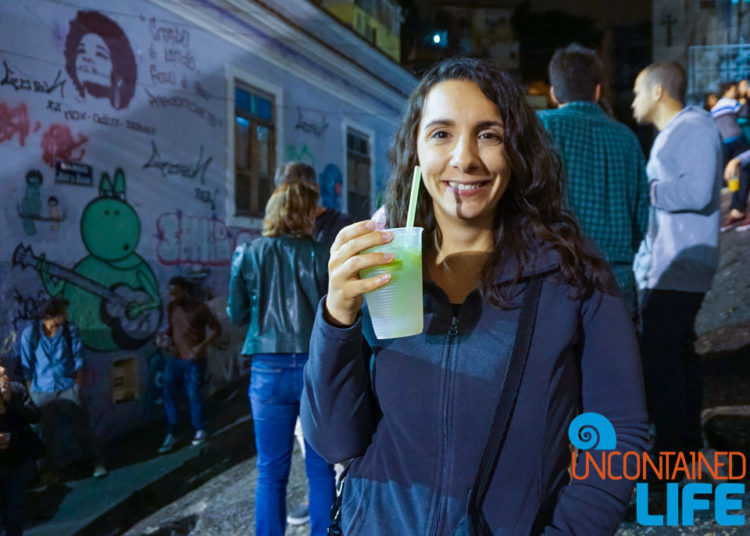 Caipirinhas are the beverage of choice in Rio, whether you're Samba-ing at Pedra do Sal, soaking up sun at Copacabana Beach, or taking in the nightlife in Lapa. For those not yet in the know, this cachaça, sugar and lime cocktail goes down almost as easily as a lemonade…but the kick (from the 80+ proof cachaça) that comes after is not quite so innocent. Our experience in Rio taught us it's best to go slowly with the Caipirinhas: the impact of the alcohol tends to hit later than you'd expect–so, if you're not "feeling it" after drink #1, just be patient…the buzz will hit, and hit hard. Many of the principles of safety in Rio de Janeiro comes down to having your wits about you when you're in public spaces, so Caipirinha with care, and enjoy this classic Brazilian beverage experience!
4. Get Off the Beaten Path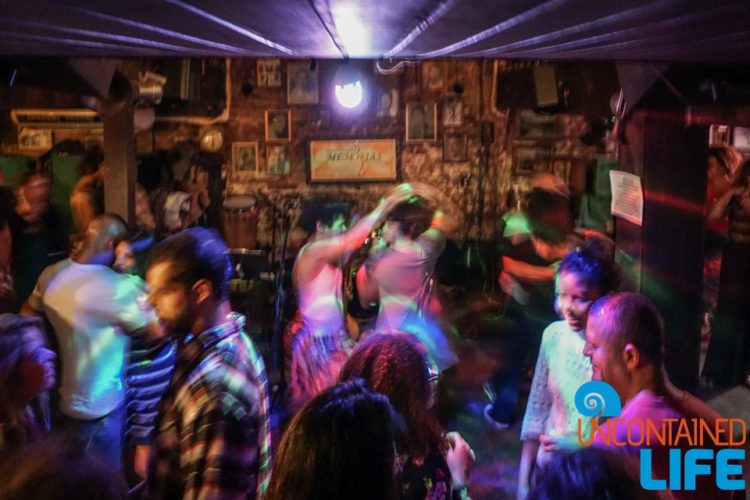 As in any major city, crime can happen anywhere in Rio. But, as we mentioned previously, the dangers of pick-pocketing and muggings are often worse in the most touristy parts of town. By contrast, when you're hanging with a local crowd, you're often less of a target for thieves. A couple of our favorite off-the-beaten-path discoveries in "our" Rio neighborhood, the nightlife hotspot, Lapa: La Carmelita: pizza restaurant by day, and, Forró dance hotspot each Sunday night from around 9-11pm and the beautiful old-school dance hall, Estudantina Musical which offers a free dance lesson every Tuesday night at 9pm. (Bonus tips: for a traditional bite to eat, without tourist prices, head to Boteco do Gomes, R. Riachuelo, 62, or Café-Bar Primos, Av. Gomes Freire, 740.) 
5. Take Appropriate Precautions Against Dangers Large & Small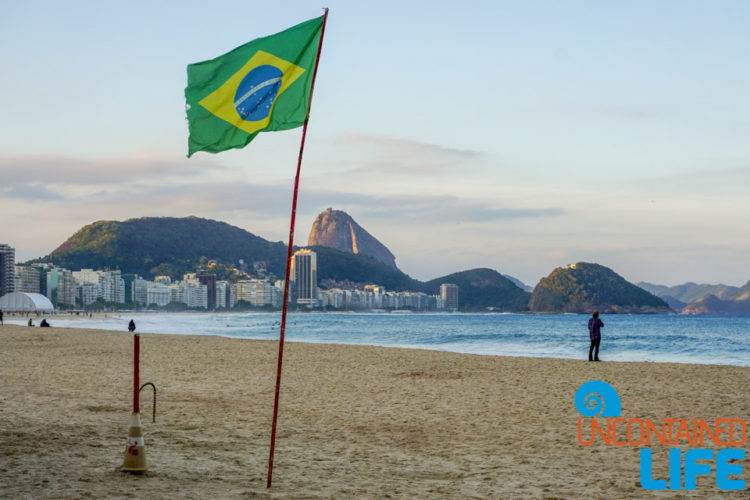 Before you go: 
Before you hop on your place to Brazil, we recommend that you enroll in the Smart Traveler Enrollment Program (STEP).  This will allow the U.S. Embassy in Rio to keep you up-to-date on important safety and security announcements, and help us get in touch with you in case of an emergency.

We would also recommend signing up for Uber before heading to Rio: while taxis are, generally, safe and prevalent, if you do happen to find yourself somewhere where no taxis are around and/or where you don't feel comfortable standing in the street looking for a ride, being able to call an Uber right to your location can offer great peace of mind. (Plus, the drivers often offer you free water and candies!)
In Rio: 
Don't carry all your cash and credit cards in your wallet. 

Avoid using your smartphone in the street (step into a store to look at maps, etc.)

If you're carrying a bag, make sure it zips closed, and has a slash-proof strap (like my trusty Pacsafe purse.)

Keep cameras out of sight on the streets (even in "good" areas of town).

Don't wear expensive (or expensive-looking) jewelry.

Carry a photocopy of your passport with you; leave the original in a safe place at your accommodation. (If you are looking for a good portable safe, we use this one.) 
6. Invest in Travel Insurance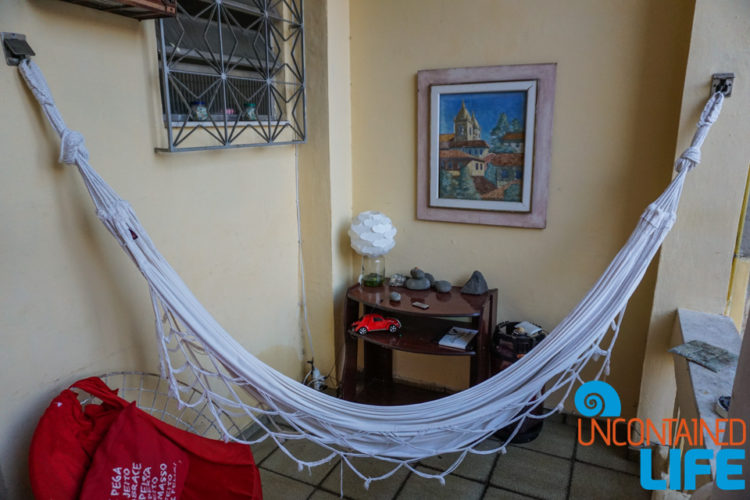 A good travel insurance plan, like the one offered by World Nomads, will take care of your medical care costs (and evacuation) in the event of an emergency, will cover you in case of flight cancellations, and reimburse you if your belongings are damaged or stolen. (Read your policy for details). As countless travelers can attest, having good travel insurance means peace of mind if the worst does happen. World Nomads makes it easy to file claims online, and they pay out quickly–very important if you need to replace equipment on the go!
Use the widget below to find the right plan for your own adventures.