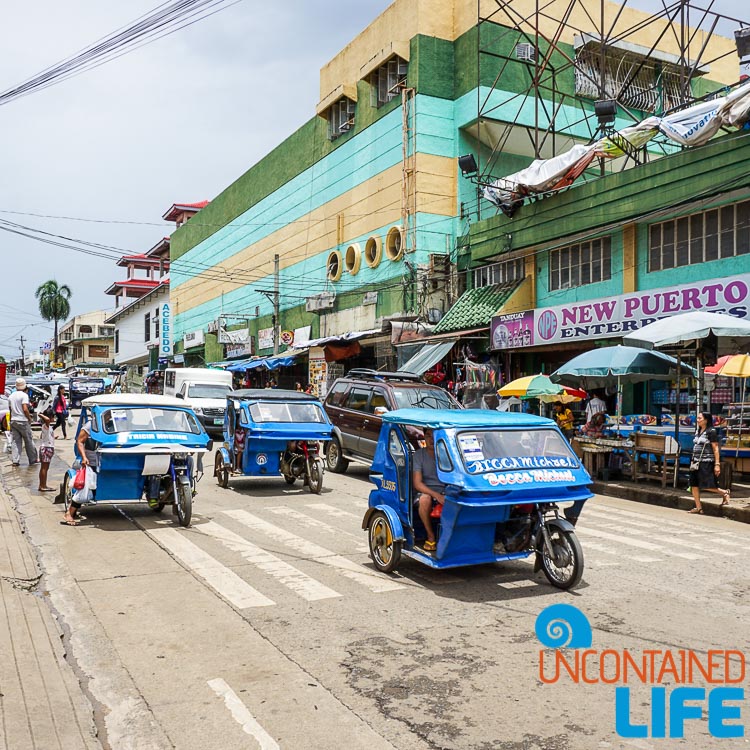 Let's Take a Tour of Downtown Puerto Princesa!
So you've gone subterranean with the Underground River Tour and gained your traveler's ten visiting all of the city's best restaurants…is there anything else worth doing in Puerto Princesa, Palawan? Well, of course there is! Forget about the official city tour—Justin and I want to take you on our own indie tour of downtown Puerto Princesa. So grab your sunscreen, and let's get started!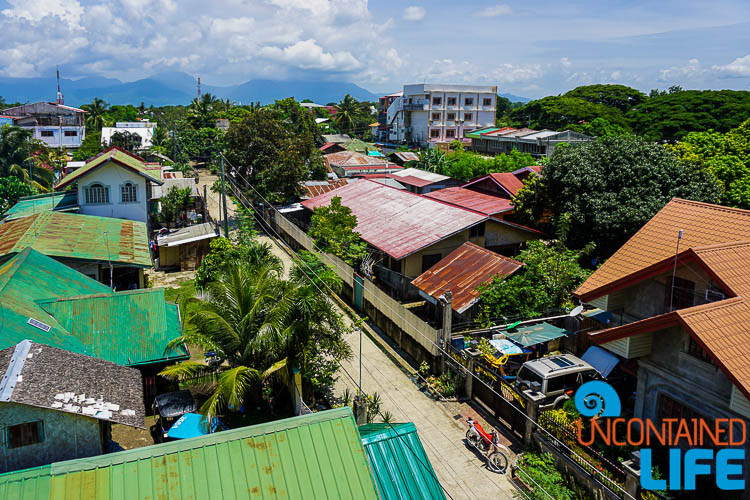 Tour Start: Pension Del Flora (Sunflower St., Recaido Subdivision, between Abad Santos and Mabini St.)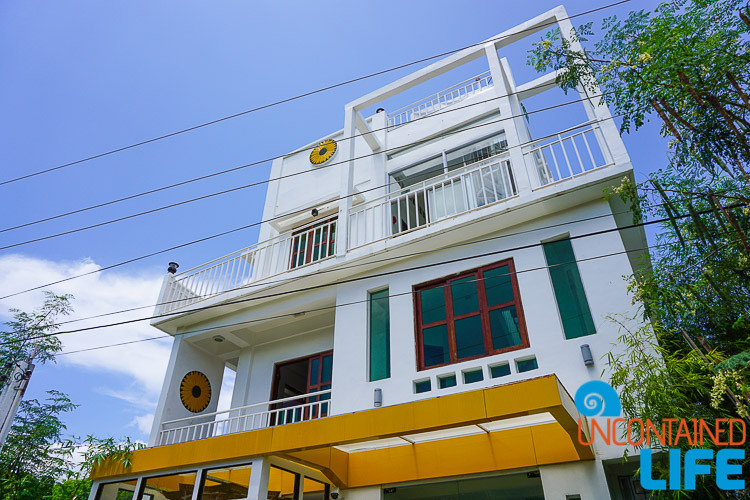 For our explorations of downtown Puerto Princesa, Justin and I wanted to stay near to the main city sights…but also someplace where we could escape from the madness (and traffic noise) of Rizal Ave. Enter Pension Del Flora.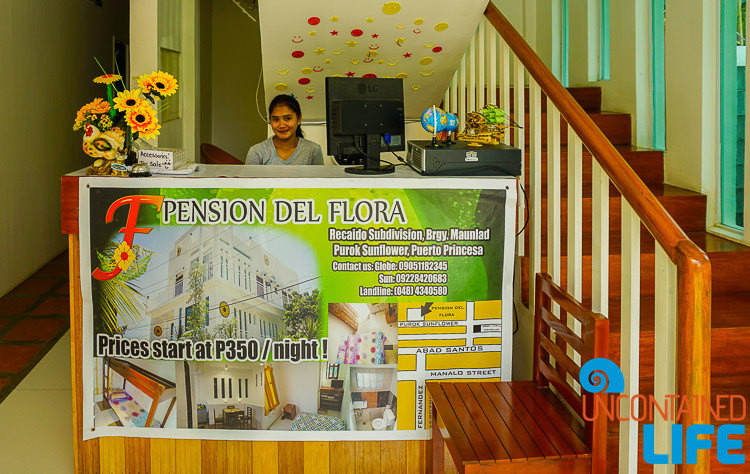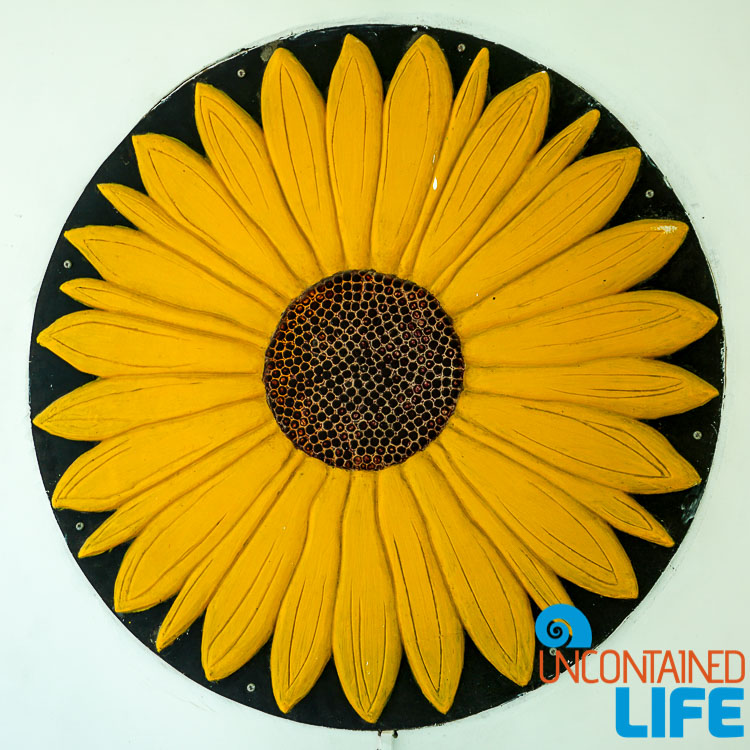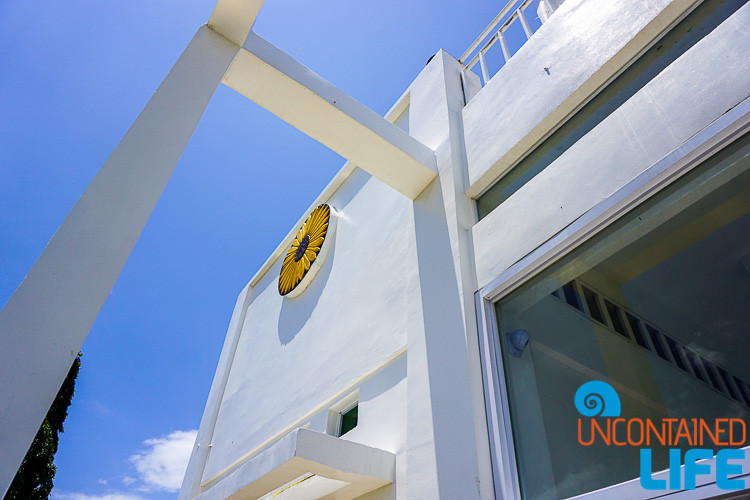 This architectural beauty in the Recaido Subdivision (a safe, quiet little neighborhood that will give any visitor a real taste of local living) is not only one of the cleanest Bed and Breakfast establishments in the downtown area, it's also run by a couple of the nicest folks we had the privilege of meeting in Puerto: Romeo and Alex. (Seriously you guys, never underestimate the difference a good host can make in your travel experience.)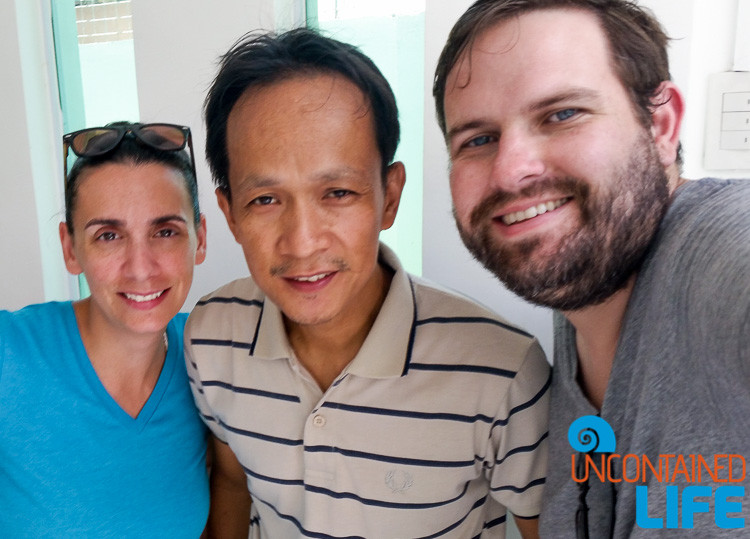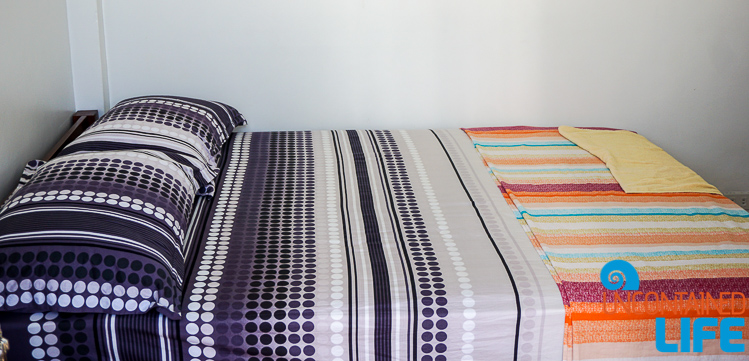 After you've enjoyed your breakfast in bed, kiss your air con goodbye for the day and take a stroll out to Abad Santos St. and flag a tricycle to take you to one of Puerto Princesa's most famous landmarks.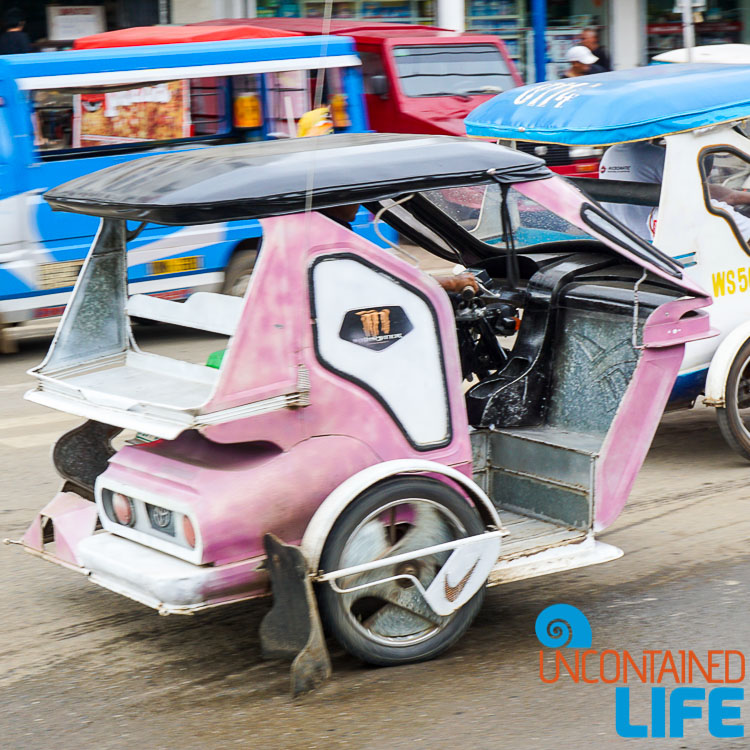 Stop 1: The Immaculate Conception Cathedral (Taft St.)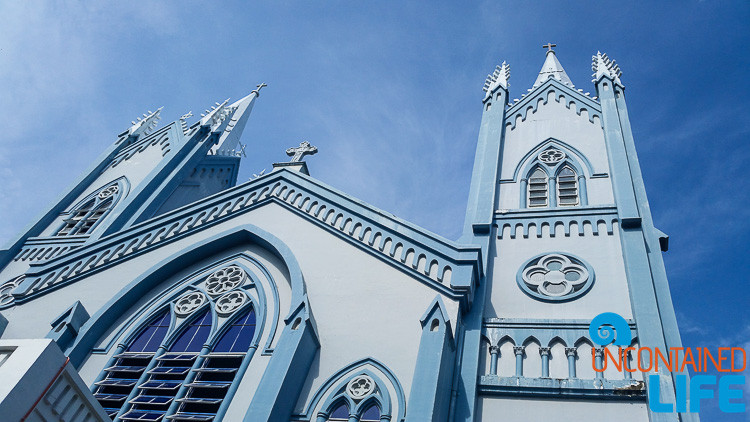 While the Cathedral as it appears today dates back to 1961, the church itself has stood on this spot (in a more humble form) since 1872 when the Spanish first occupied the region. The present edifice was designed by Architect Mañalac its wooden aspects (including its door and pews) were created by the Iwahig inmates.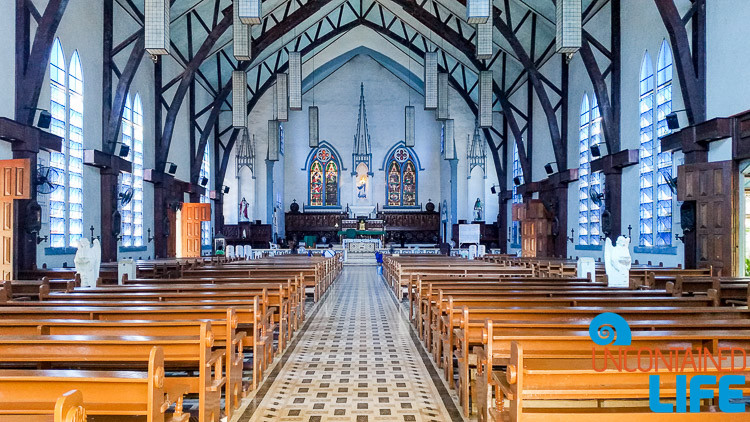 While it is, of course, a major tourist attraction (as is the adjacent Plaza Cuartel, which memorializes the 143 American POWs who were killed there by the Japanese during World War II.), the church also maintains a central role within Puerto's still-largely Catholic community: on Sundays there are a total of nine masses, the first beginning at 5am and the last running until 8pm.
Stop 2: The Baywalk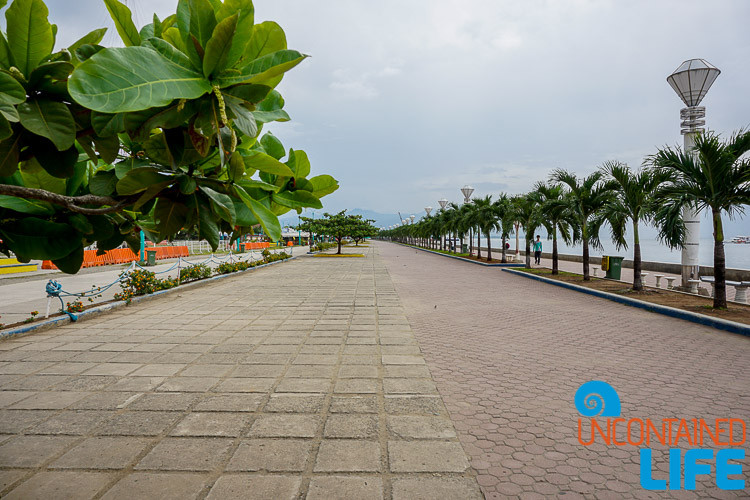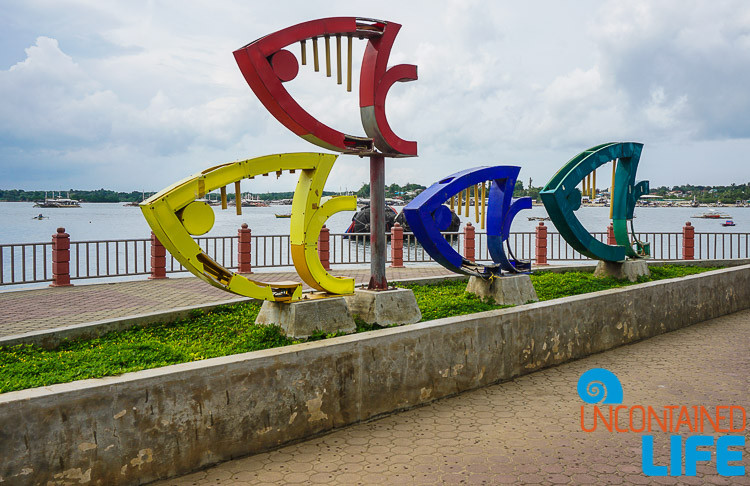 Ok, Puerto Princesa's Baywalk isn't going to win any awards when compared to some other famous seaside promenades around the world, but it's still a nice spot for a stroll, and maybe even a ride!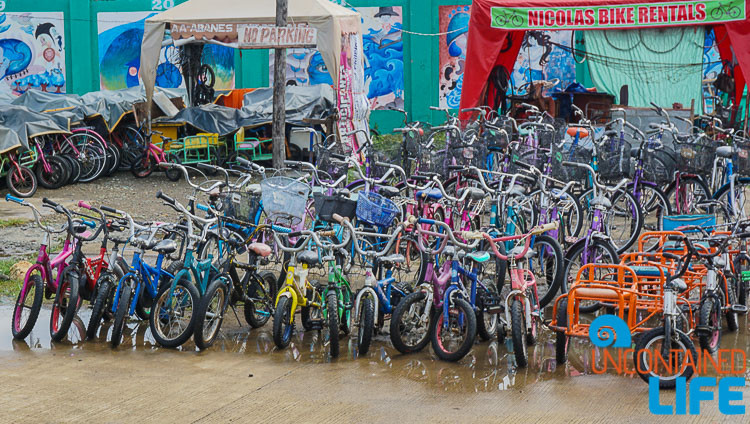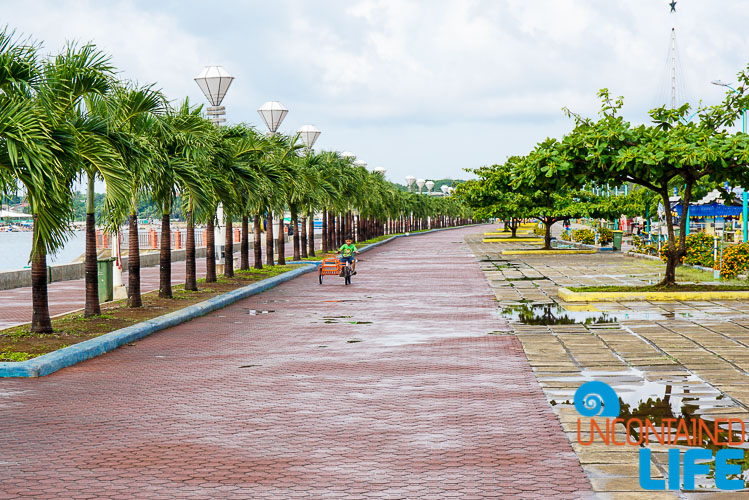 The entire length of the walk itself is about a mile—definitely doable even in the heat. Along the way you'll be able to look at the variety of outrigger and fishing boats that service Puerto…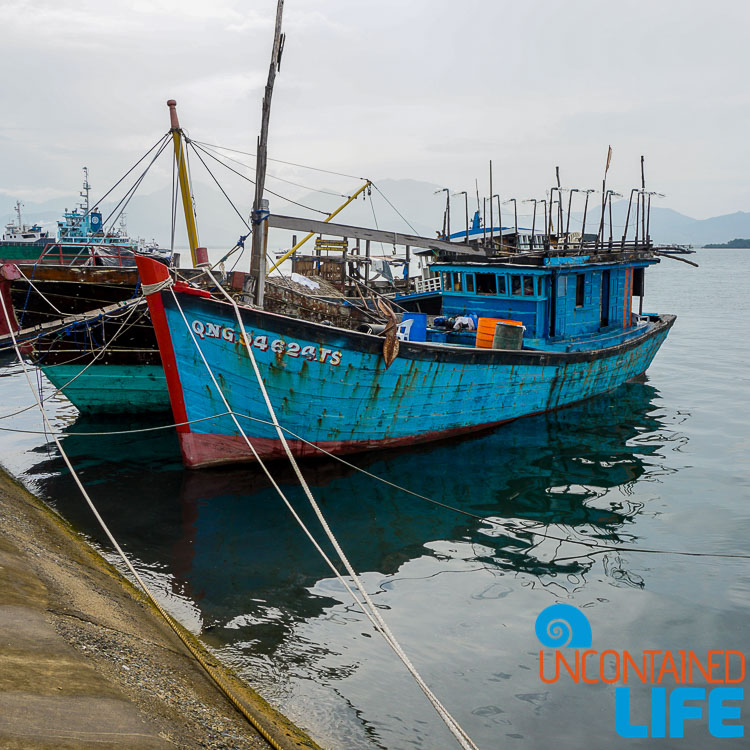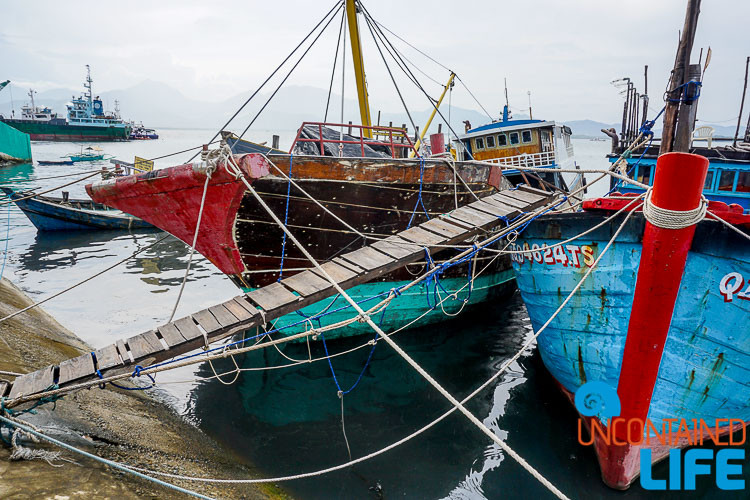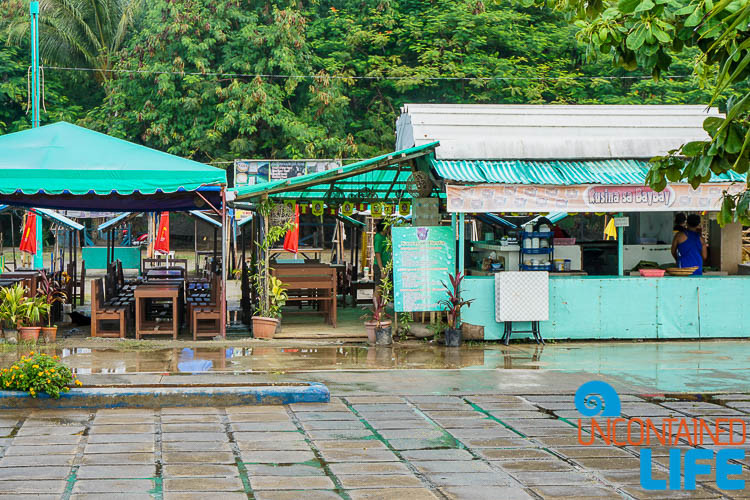 …as well as avail yourself of the food and drink offerings of a variety of food stalls. (Unfortunately, during our visit, we had a wee bit of a downpour so many of the stalls had closed up shop temporarily.)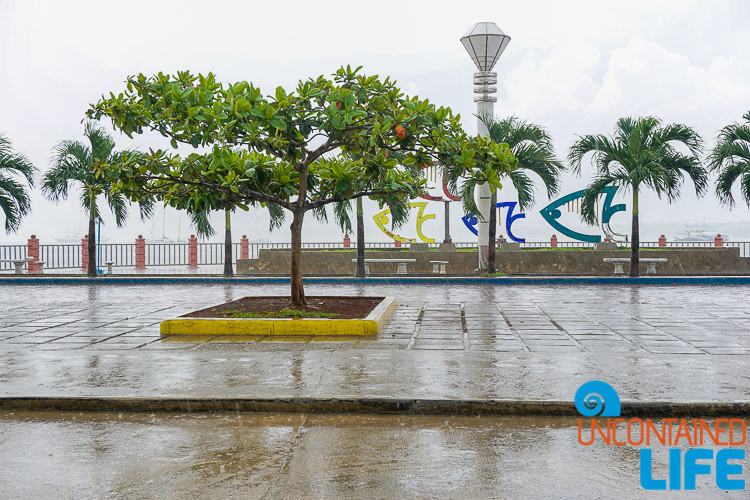 Stop 3: Downtown Public Market (Malvar Road)
If you head up Roxas Street from the Baywalk and take a left on Malvar Road, you'll come to Puerto's Public Market.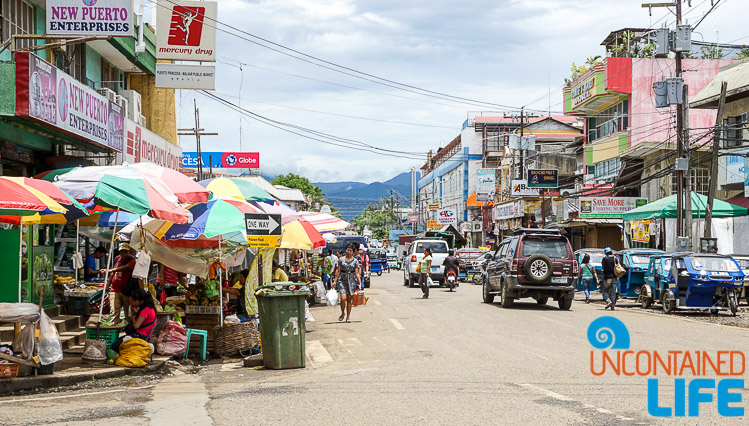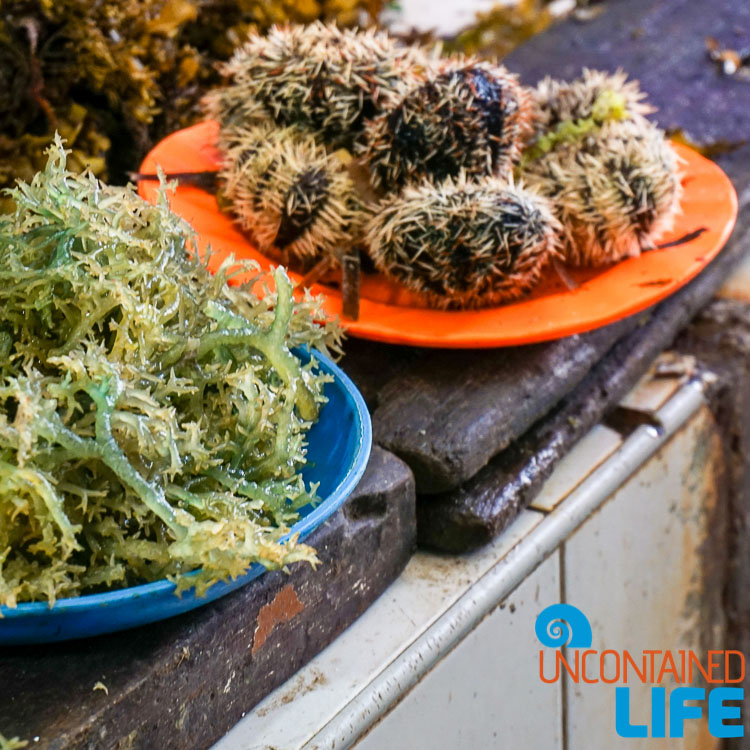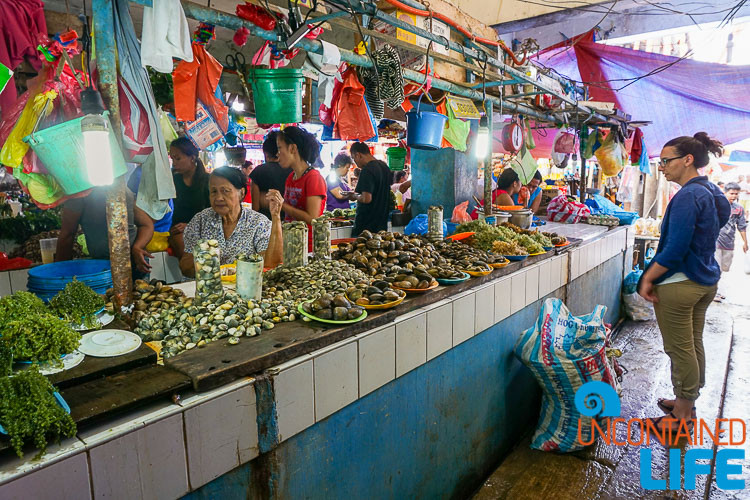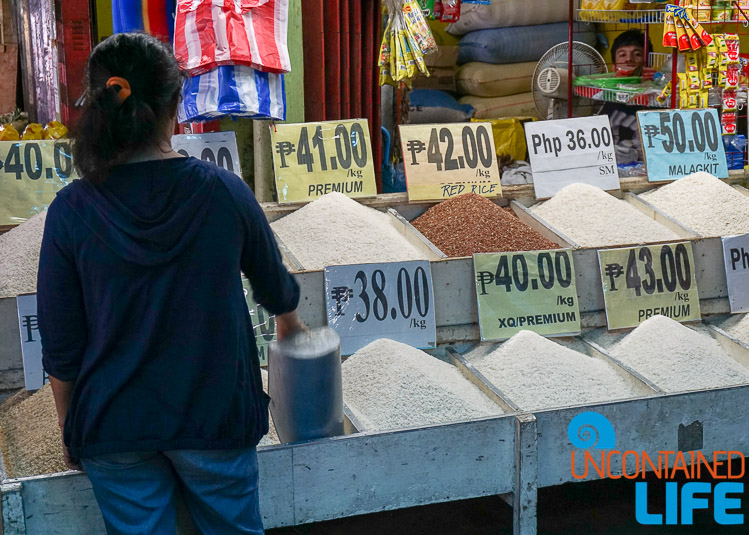 This traditional market which sells everything from fruits and veggies to fish, meat, clothing, shoes, electronics and souvenirs.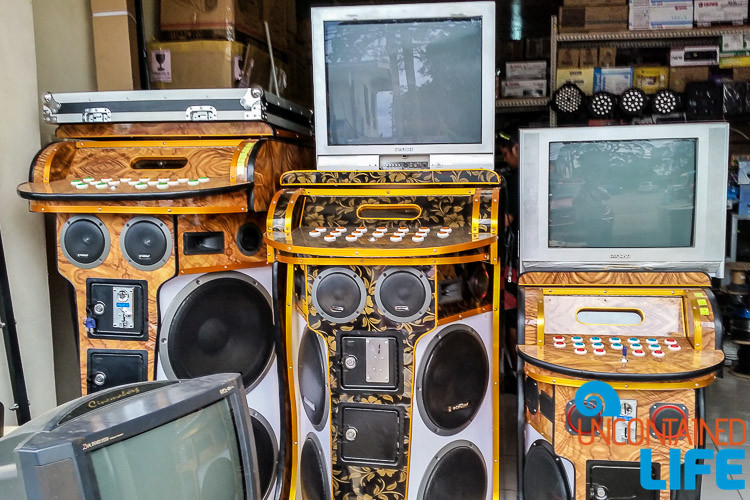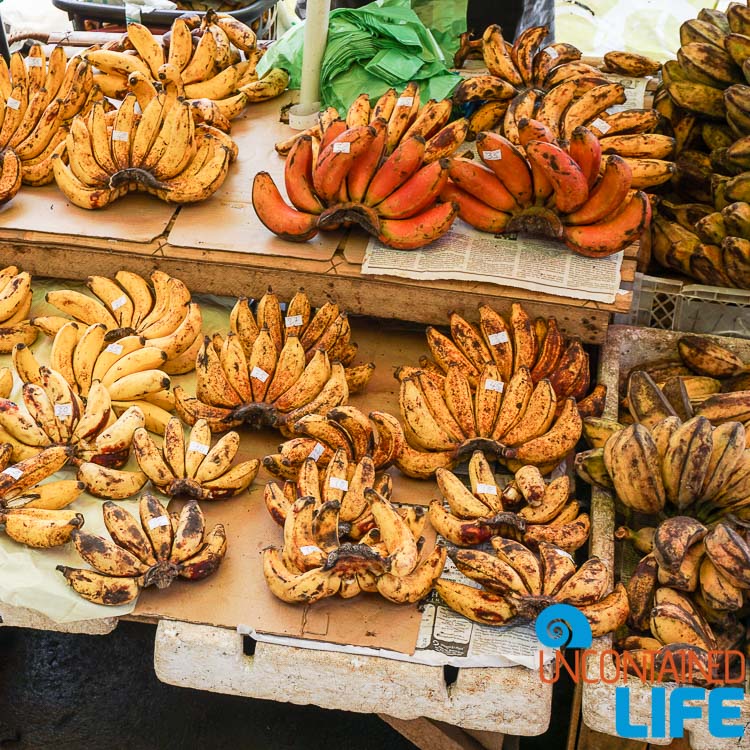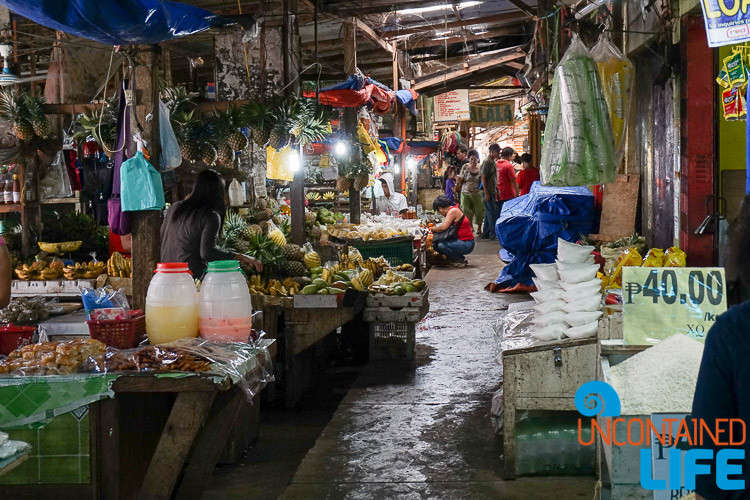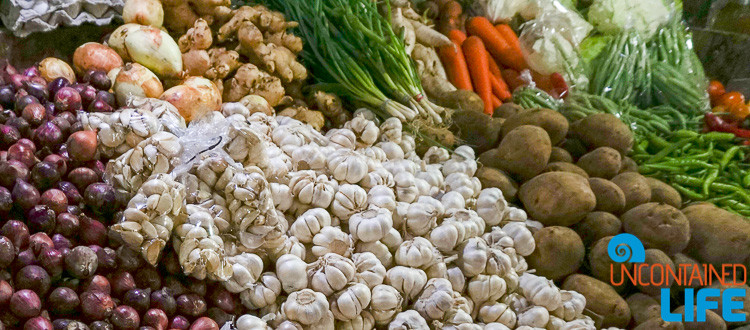 If you find yourself needing a break as you browse, make a pit stop at Cafe Ole Bakeshop and Coffeeshop on Valencia (between Malvar and Rizal). We can't say their coffee is the best in the city (though it's not the absolute worst), but their sweets are tasty, their air-con cold and their staff, friendly.
Stop 4: Lunch at Bruno's Swiss Food (Valencia Street)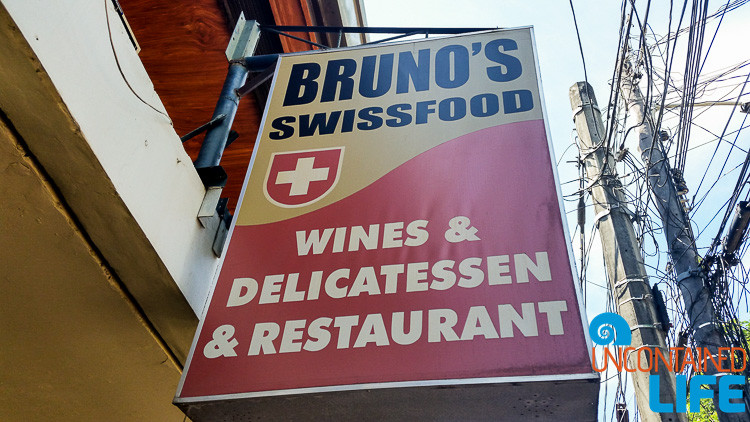 After you've shopped your fill, continue up Valencia until you hit Puerto Princesa's main drag: Rizal Street. (If you have extra time while you're in town, it's fun to walk this entire street end to end, popping in and out of the various shops and markets as you go.) Just after crossing Rizal and passing Divine Sweets (which we discuss HERE), you'll find Bruno's. Surprisingly for a city so small, Puerto Princesa has a very cosmopolitan food scene—so why not take advantage!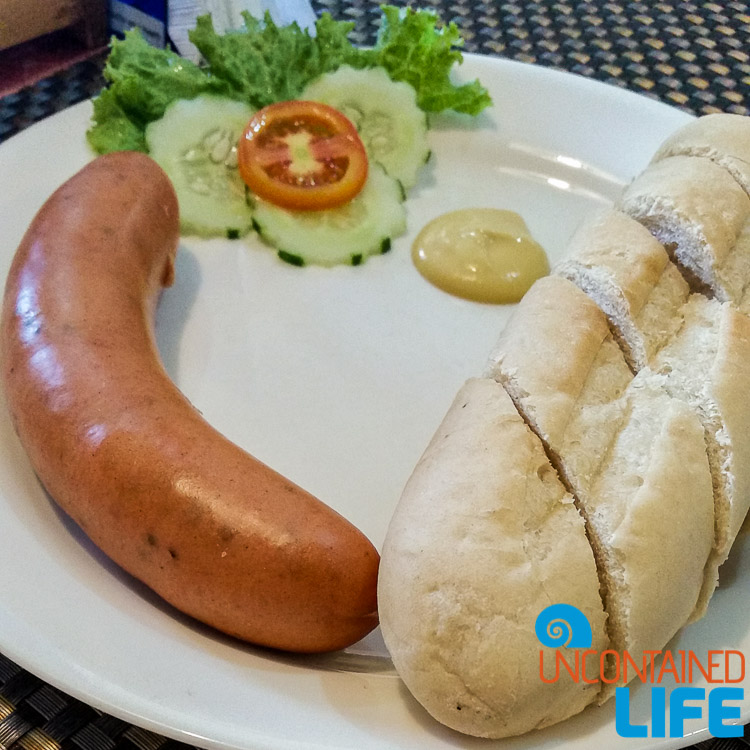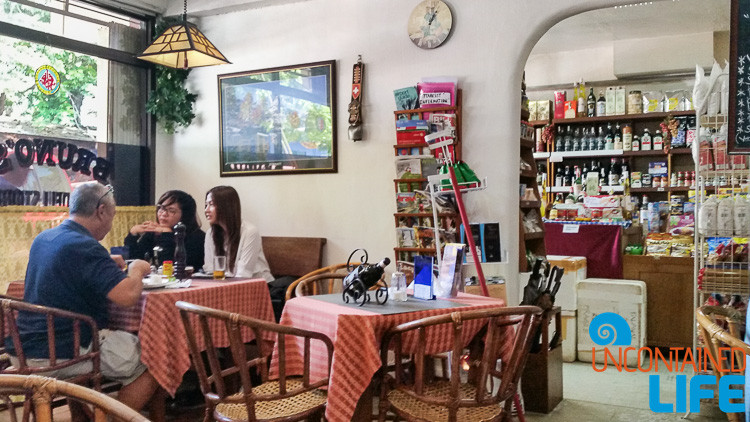 Bruno's offers true European fare (to be distinguished from "European"—the tag commonly given to all non-Asian cuisines in the Philippines) at fair (though not inexpensive) prices.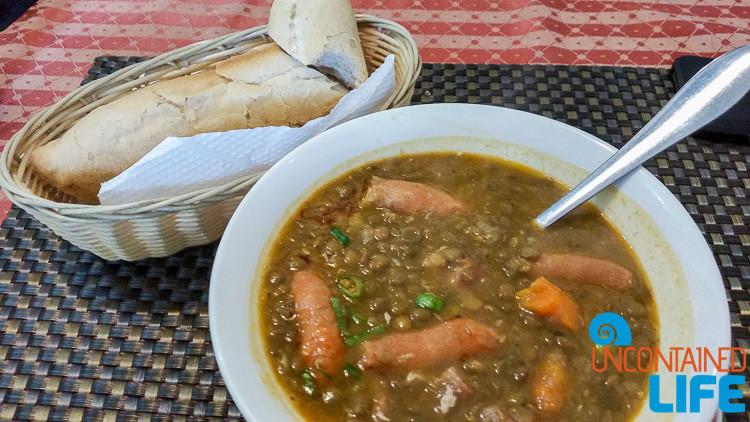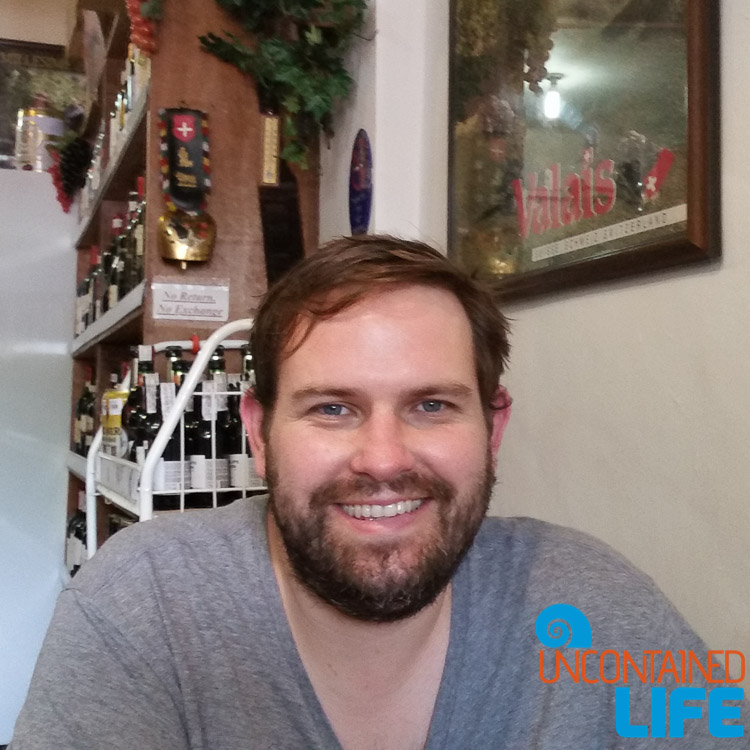 Eat in for the full menu or get a sandwich to go; either way, your stomach will thank you!
Stop 5: Palawan Museum (Old City Hall Building, Mendoza Park; open M-Sat. 9-12pm, 1:30-5pm)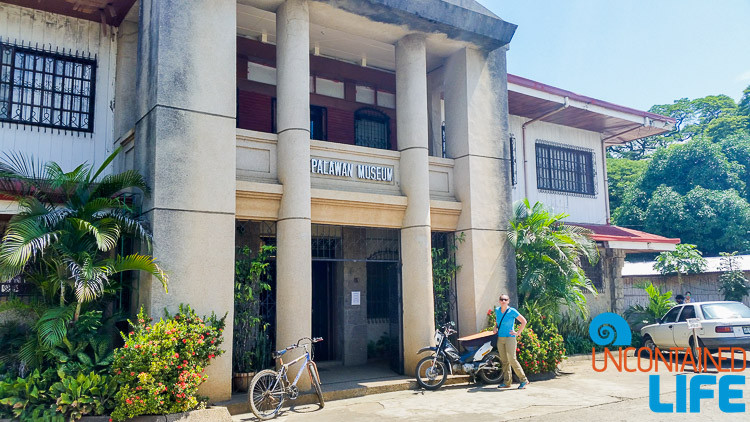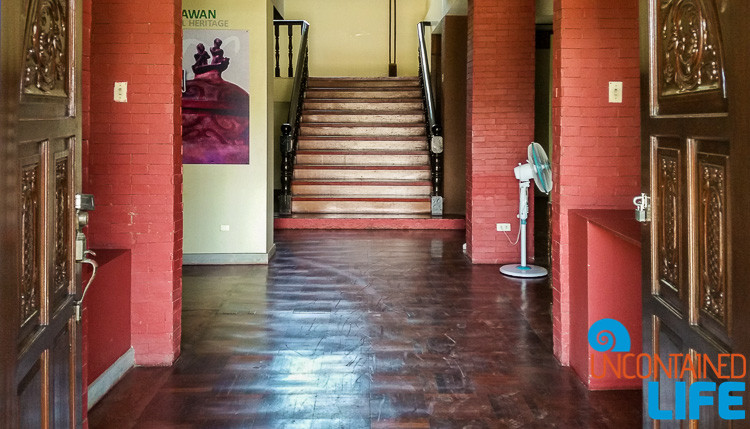 Walk down the tiny street just across from Bruno's and you'll come to the Palawan Museum—a neat little place dedicated to Palawan's local and indigenous culture.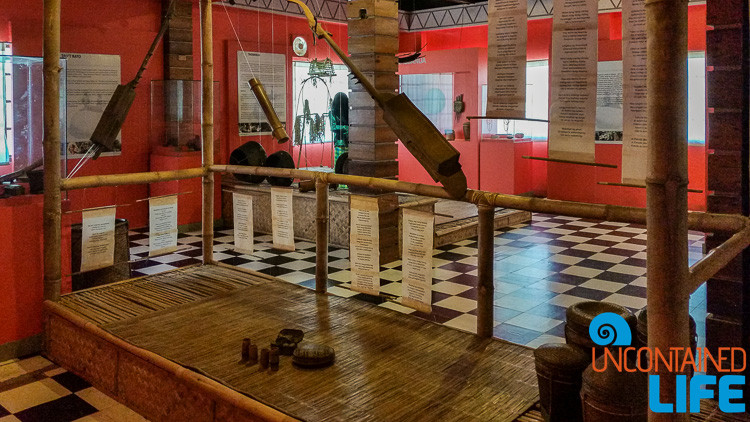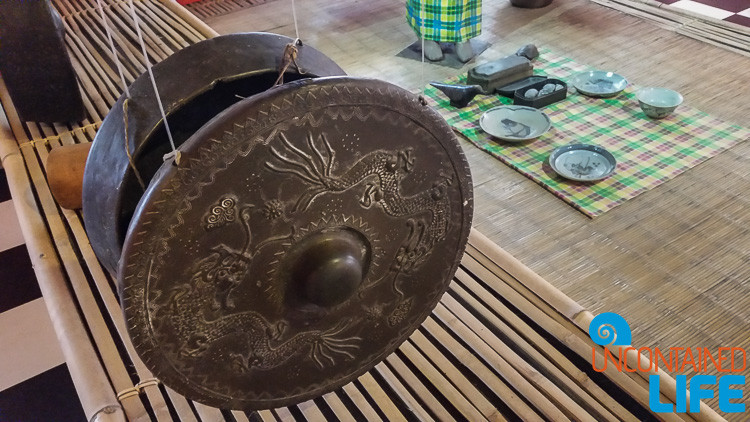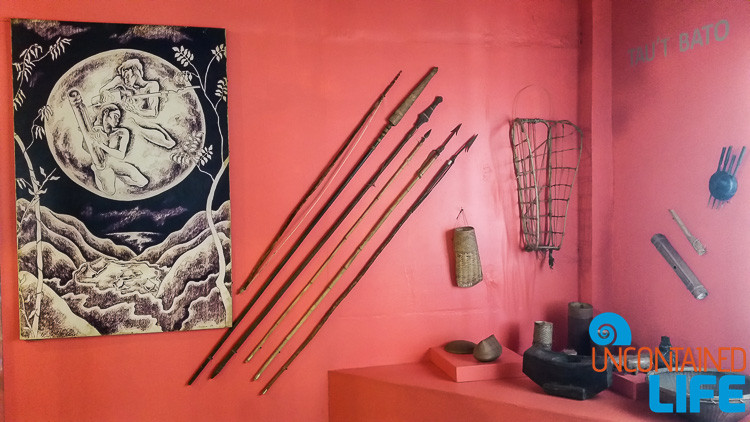 Pay your 50 peso (approx. $1) entrance fee and spend some time learning about Palawan's diverse heritage. Yes, sometimes you'll find labels on specific exhibits lacking, but there's still lots of interesting things to see and read. (And if you're craving even more insights, you can always head over to the Palawan Heritage Center later.)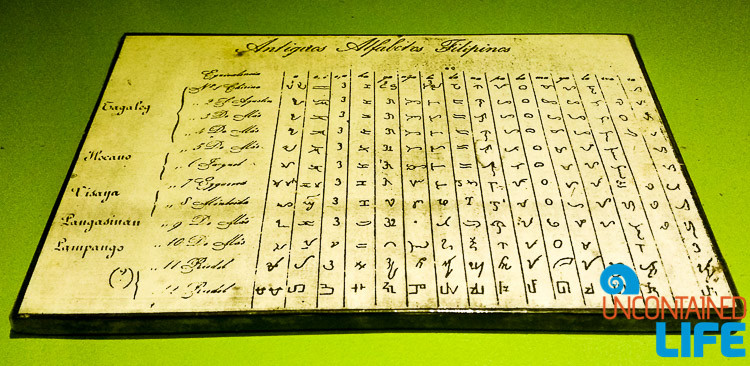 Stop 6: Palaweño Brewery (82 Manalo Street near corner of H. Mendoza Street; open 1-5pm every day except Wed.)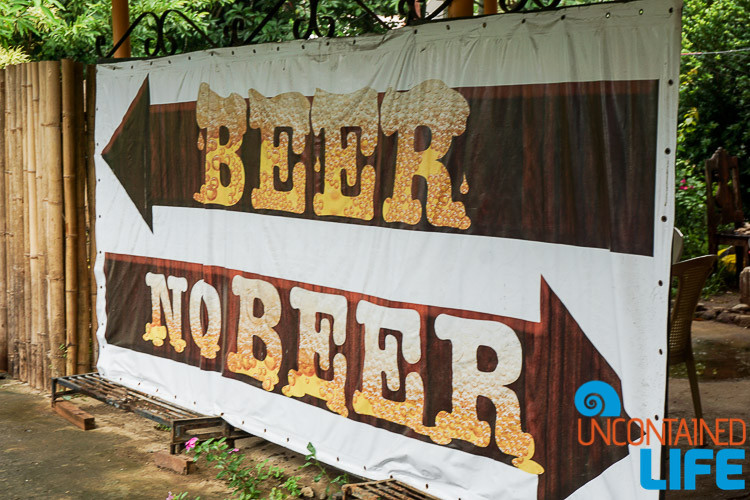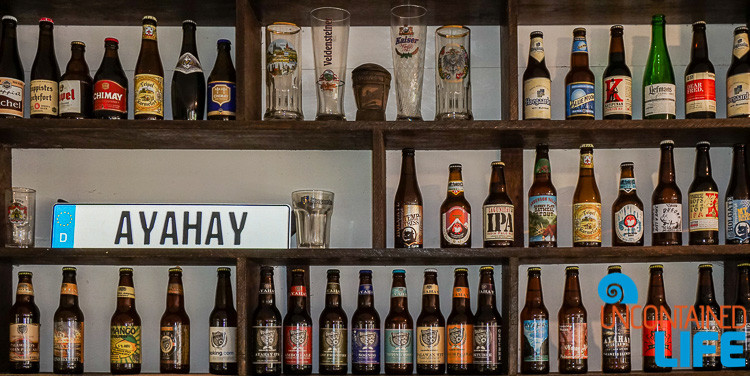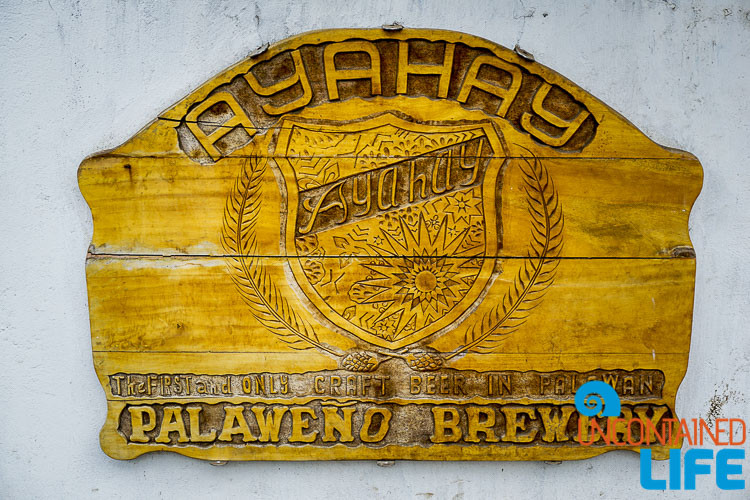 Congratulations, friends! You've successfully navigated D.T.P. and are ready for your well-deserved reward: a cooling beverage at Palawan's first and only craft brewery run by the first female craft brewers in the Philippines!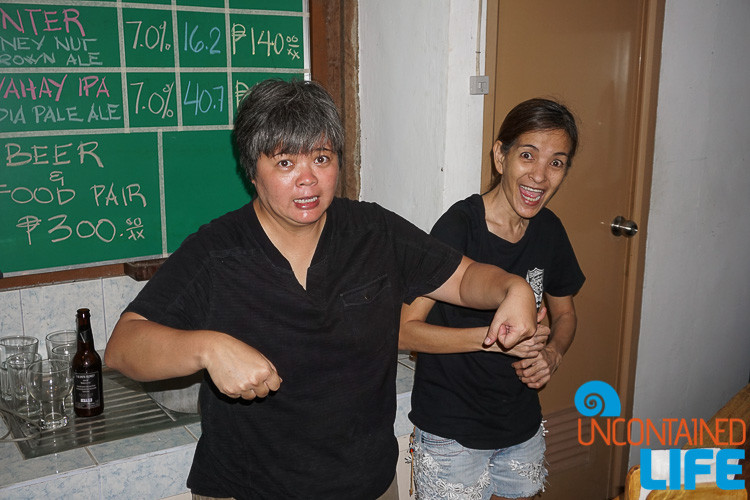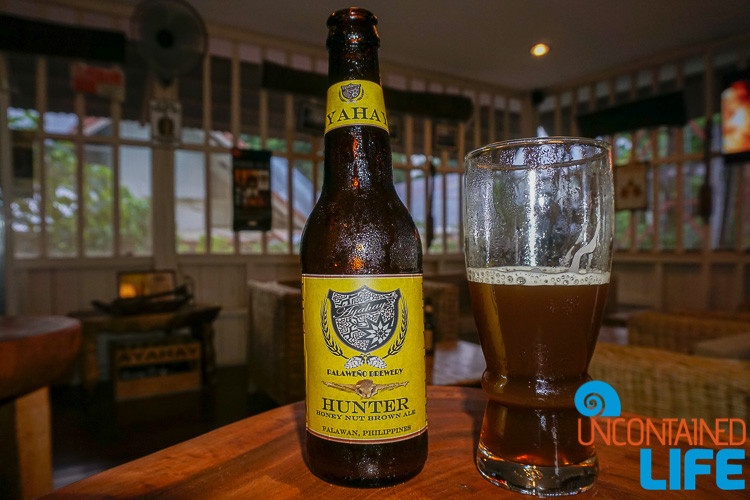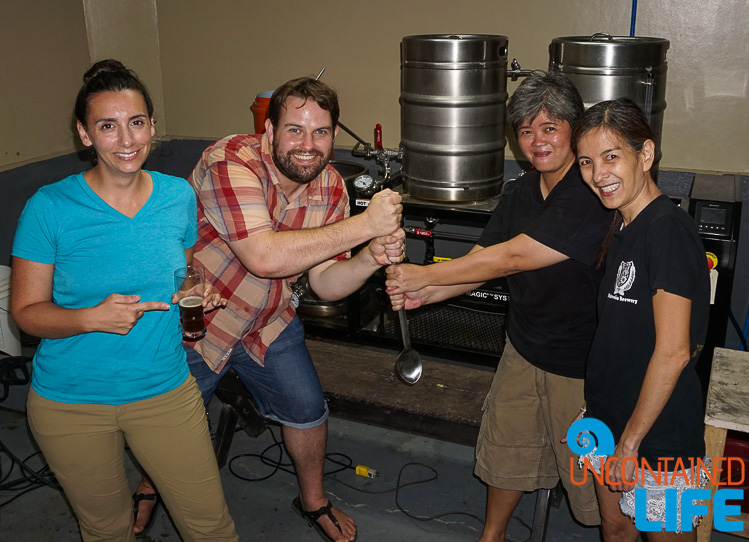 Justin and I had a lot of fun hanging out with Ayah and Malu, the two aforementioned brewing masters, and, of course, tasting all their delicious "Ayahay" (a play on Ayah's name and a local slang term for "relax!") craft beers.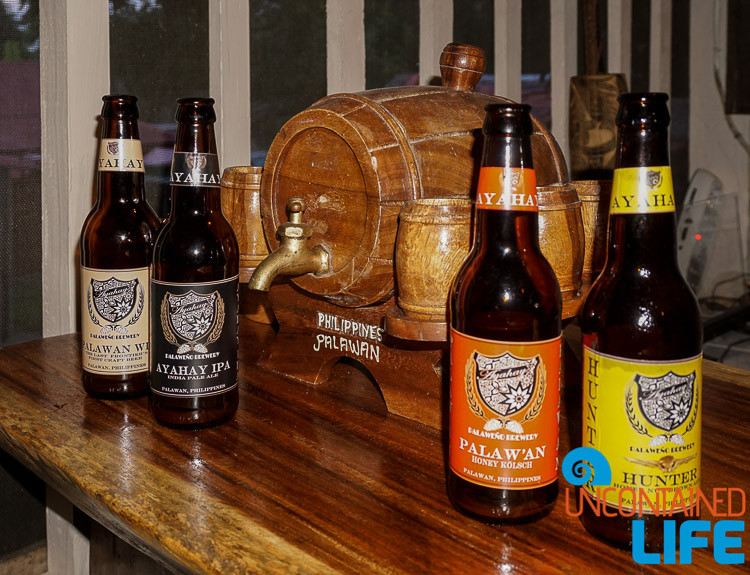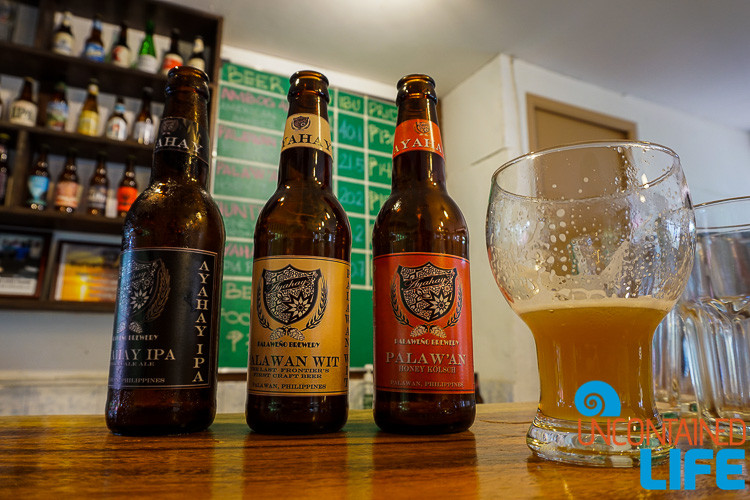 The brewery offers 5 year-round selections—our favorite was the Honey Nut Brown—as well as seasonal specials (if you're fortunate enough to be visiting when they're being served).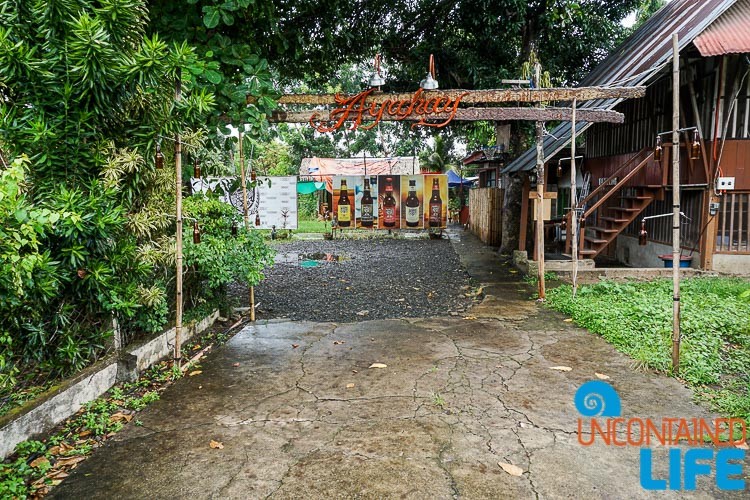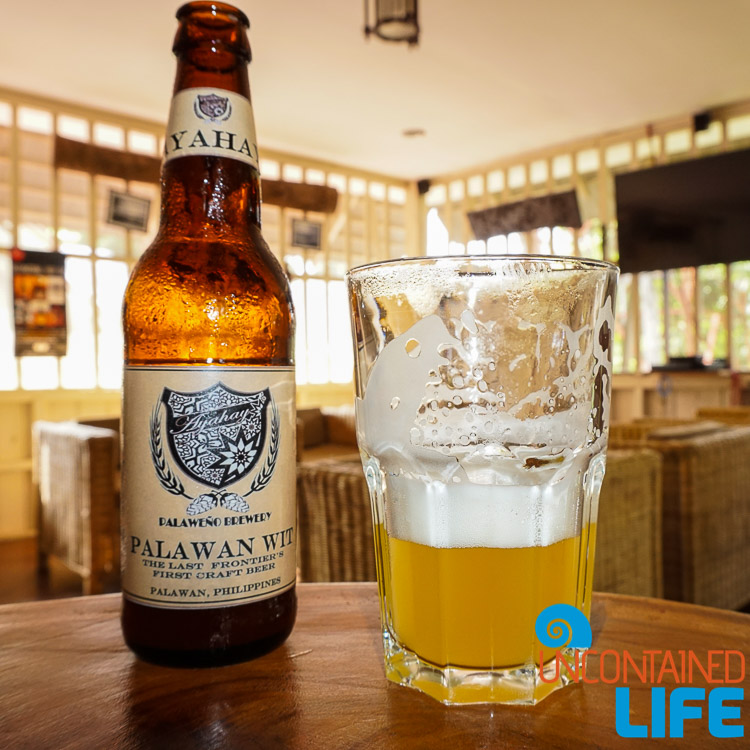 If you've visiting Puerto during the high season, Palaweño Brewery offers visitors a full beer garden, entertainment, games, tastings and food pairings. During low season, you can enjoy your brews in the tap room where you'll be cool and comfy come rain or shine!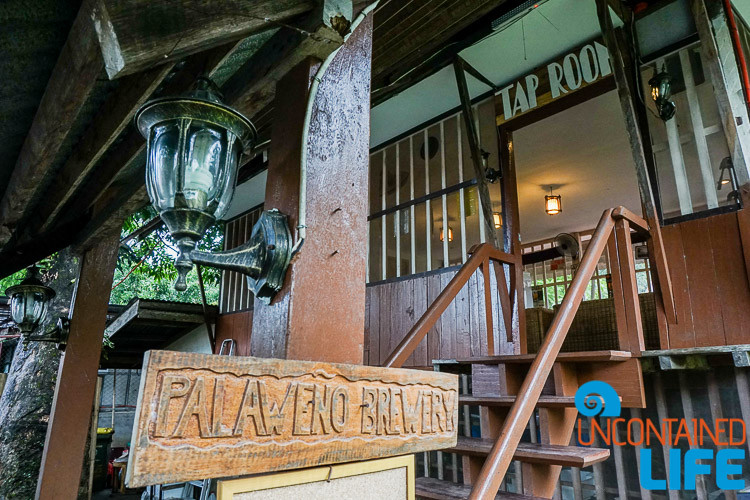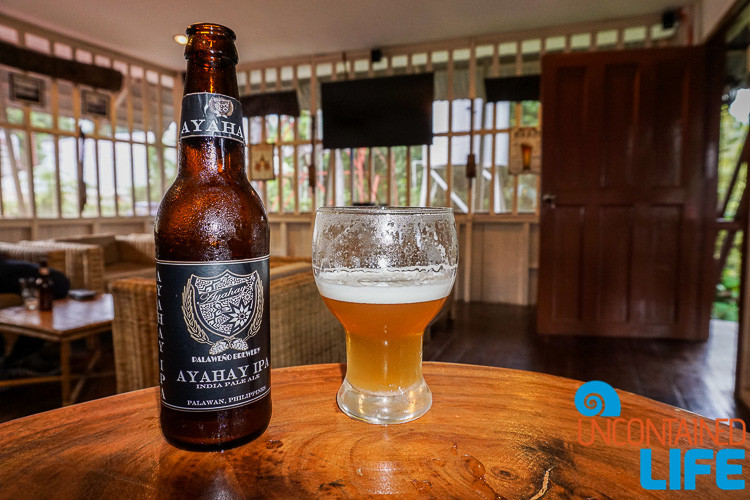 Last Stop: Your Restaurant of Choice!
Make a short stop back at Pension Del Flora to freshen up and then head out for a delicious evening at one of Puerto Princesa's many restaurants. (Check out our suggestions over here.)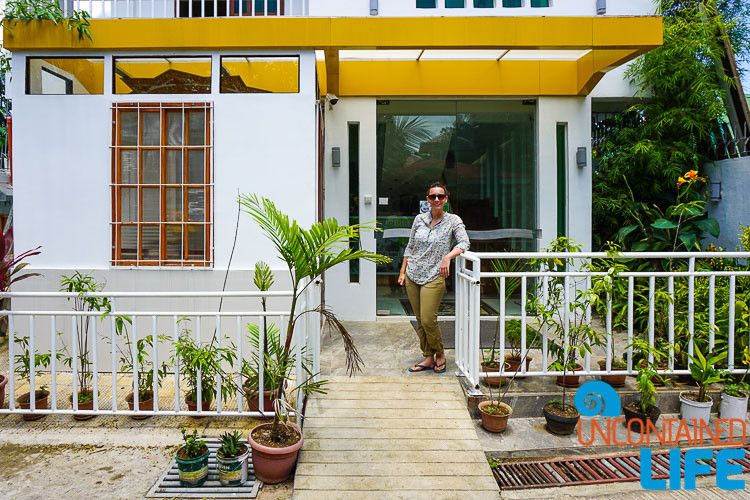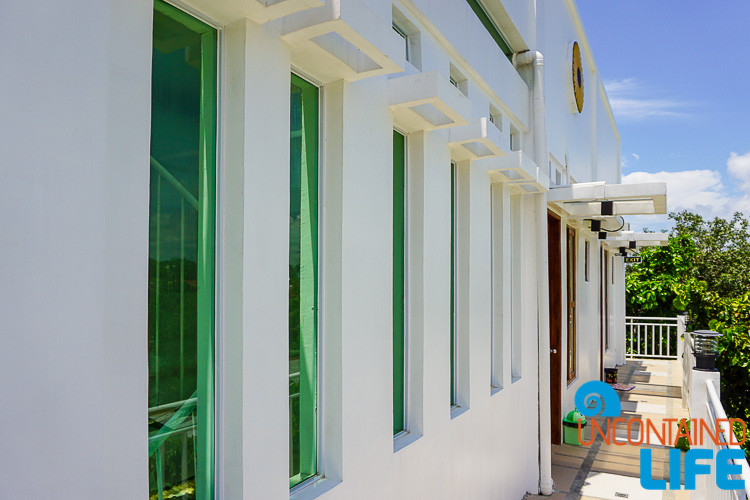 Have you visited Puerto Princesa, Palawan? What did you see and do while you were there?
---
* Thanks to Pension Del Flora for hosting us in Puerto Princesa. As always, all opinions are our own.  
Are you on Pinterest? Pin this post!