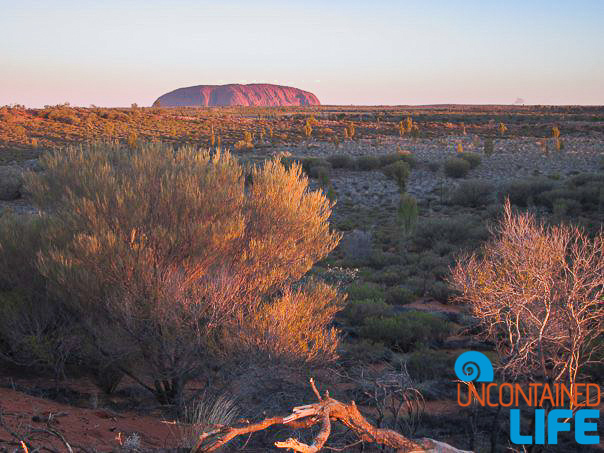 Justin and I have visited many countries around the globe, but Australia will always have a particular place in our hearts. Some people spend their honeymoon lounging on the beach. Us? Justin and I spent three non-stop weeks in Queensland, New South Wales and in the Northern Territory's Red Centre desert–our days filled with the best active adventures in Australia. From road-tripping and white water rafting, to wine tasting and horseback riding–we had an absolutely amazing time. (We also found the best licorice in the world and did epic battle with mozzies at a yoga retreat…but those are stories for another time.)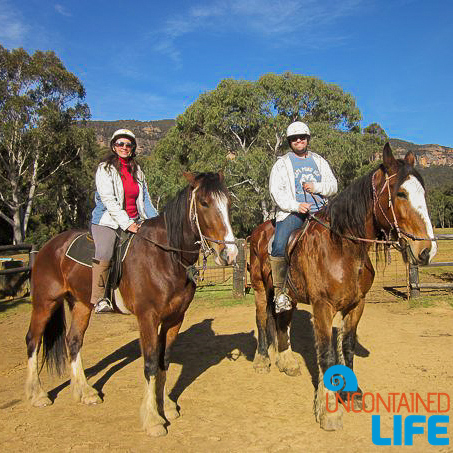 We're often asked for activity recommendations from friends headed off on their own OZ explorations, (and we do definitely have some favorites–activities that is), and so we thought we'd share our picks of the best active adventures in Australia!
(PS–Please excuse the quality of the photos–we weren't yet shooting with our awesome Sony mirrorless when we took this trip.) 
The 5 Best Active Adventures in Australia
1. Go White Water Rafting on the Tully River 

(Queensland)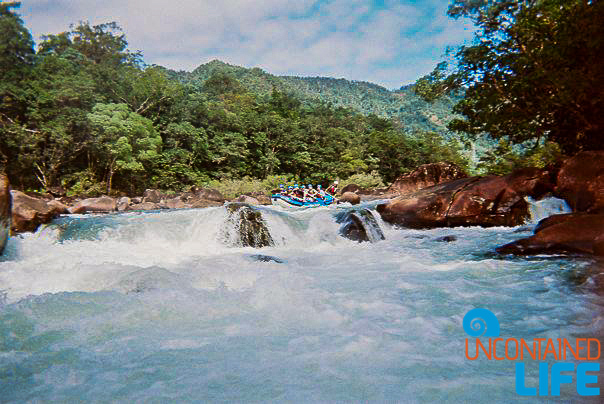 –Basic Info: Widely considered the best rafting river in Australia, the Tully runs through a World Heritage forest, and offers rafters grade 3 & 4 rapids. The price tag for this adventure may not be cheap ($189-225 depending on tour booked) but neither is the experience.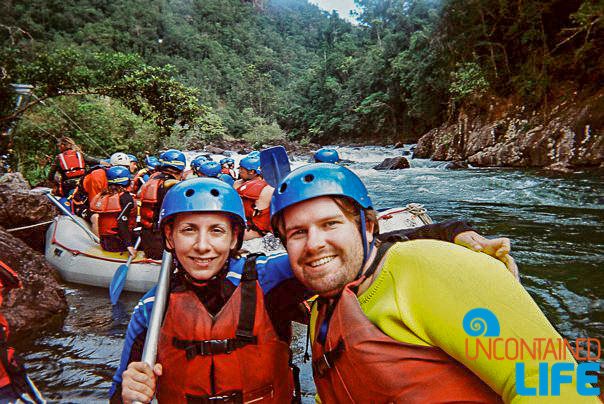 Tours typically include an early morning pick-up from your accommodation in Cairns or Mission Beach, 4-5 hours of rafting and a barbecue lunch. 
–Our Booking Recommendation: Raging Thunder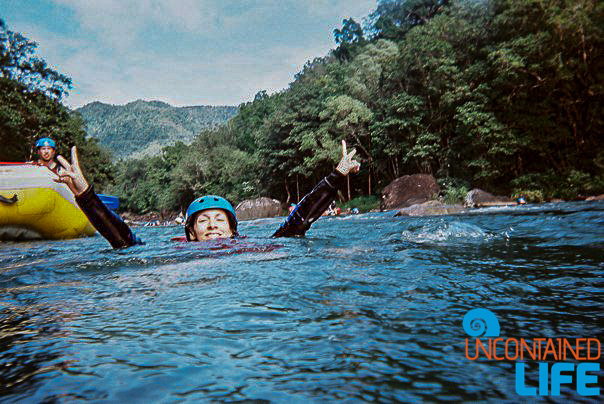 This ecotourism certified tour company prides itself on having pioneered river rafting in Queensland back in 1984. Raging Thunder's guides are excellent, and they sure know lead one heck of an amazing adrenaline-pumping rafting experience! Both the regular rafting and the "Xtreme" rafting trips offer plenty of thrills and a delicious lunch, but, personally we were glad we picked the more "wild" experience (the cliff jump was awesome!) 
–Why We Loved It: I kind of feel like the photo below sums it all up…but just to break it down: this adventure was, from start to finish, a perfect mix of thrills and fun (plus, the lunch was delicious). I know this is a controversial opinion, (especially with the Great Barrier Reef also on this list) but for my money, if you can only pick one, this is the best active adventure in Australia.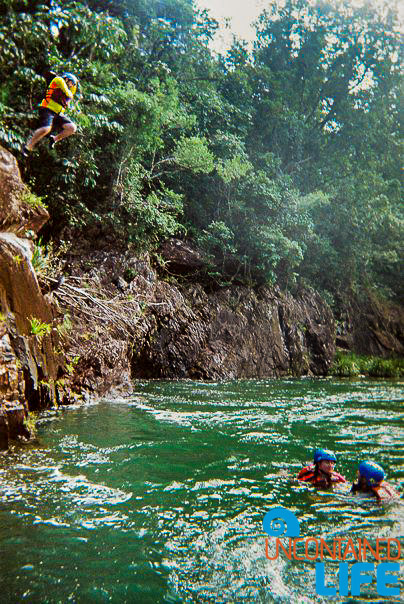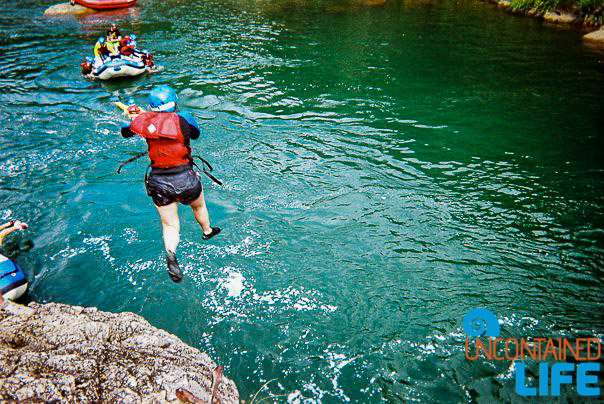 2. Enjoy Some Ocean 

Kayaking

 

(Queensland)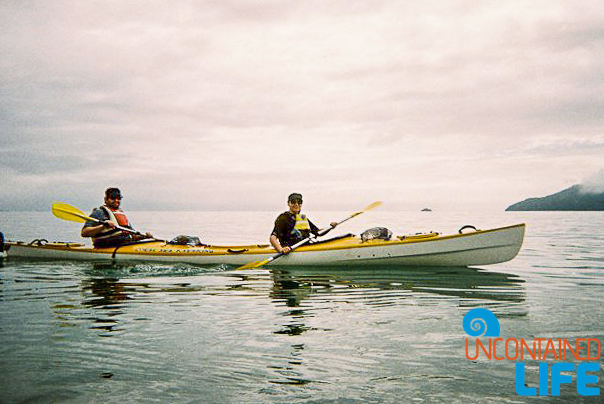 –Basic Info: There are, of course, numerous places to go Sea Kayaking in Queensland, but Mission Beach's beautiful coastline makes it our pick for a relaxed, eco-friendly adventure.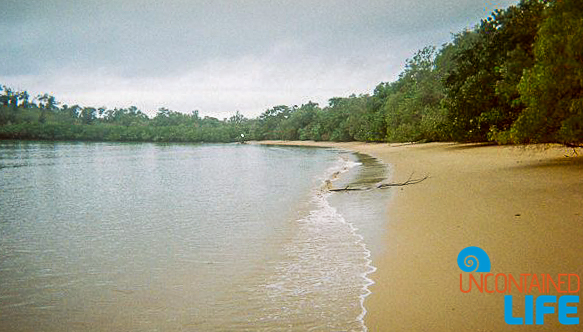 —Our Booking Recommendation: Coral Sea Kayaking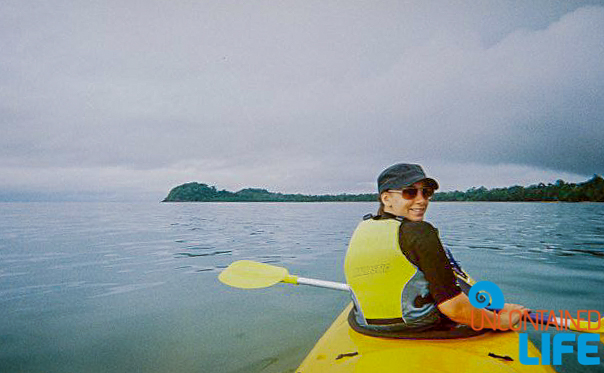 This family owned and operated business run by David Tofler and Atalanta Willy offers a variety of tour options (we chose the half-day paddle) including multi-day camping trips. But what really sets them apart from other kayaking companies is the personal touch and in-depth knowledge they bring to their tours.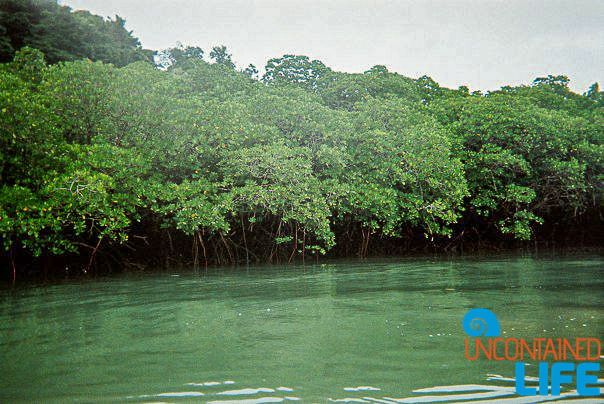 –Why We Loved It: Our low-key, half-day paddle trip offered Justin and I plenty to see in terms of lonely beaches, mangrove forests, and wildlife (including reef egrets and ospreys)—we even have a chance to spot a turtle or two! Along the way, we stopped at one of the golden beaches for a snack (homemade granola bars and fresh fruit) and some nature exploration. All along the, our guide, Atalanta, provided us with historical information and fun facts about the local flora, fauna and ocean life. Two thumbs up! (Bonus Tip: if you're looking for unique, eco-friendly accommodation near Mission Beach, check out Sanctuary Retreat. Recommended during dry season only if you want to avoid mozzies!)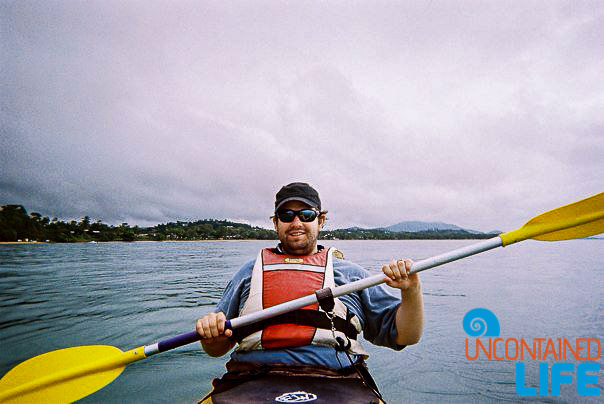 3. Snorkel the Outer Great Barrier Reef (Queensland)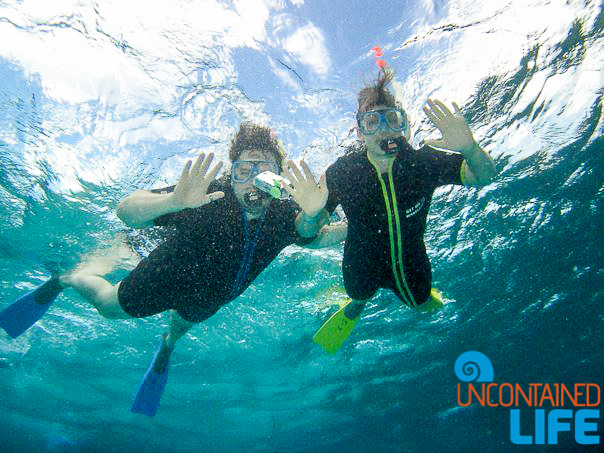 —Basic Info: Hopefully it doesn't come as a surprise when I tell you that the Great Barrier Reef offers some of the best, most accessible snorkeling on the planet (90% of the reef's diversity occurs in the top 4 m of water!) It's the world's largest coral reef ecosystem (consisting of more than 3000 individual reefs) and was declared a World Heritage area in 1981.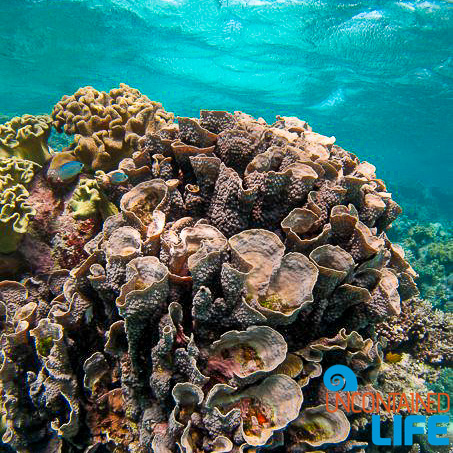 Why choose the outer reef? Quite simply, because it's better: better visibility, and a greater diversity and abundance of coral and other ocean life.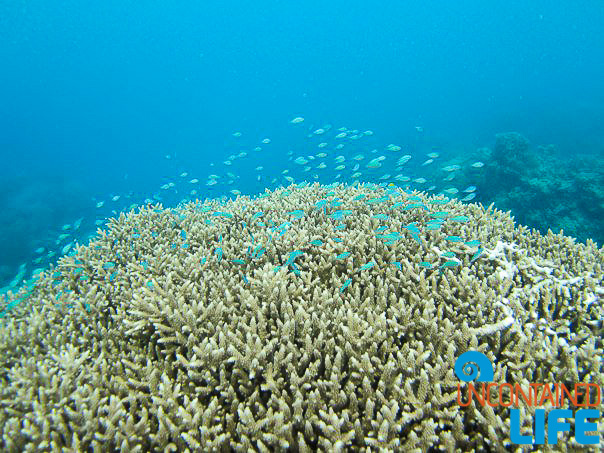 —Our Booking Recommendation: Wavelength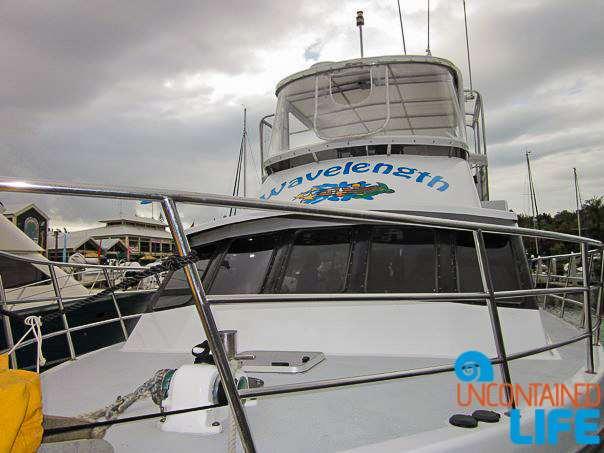 Wavelength is not only one of the oldest reef tour operators in Port Douglas, the company's focus on small group (46 people max!), low-impact snorkel adventures has ensured it's popularity throughout the years. Wavelength employs qualified marine biologists as crew, and lunch-time talks by these experts allow guests to get insider knowledge of the reef's history, health and biodiversity.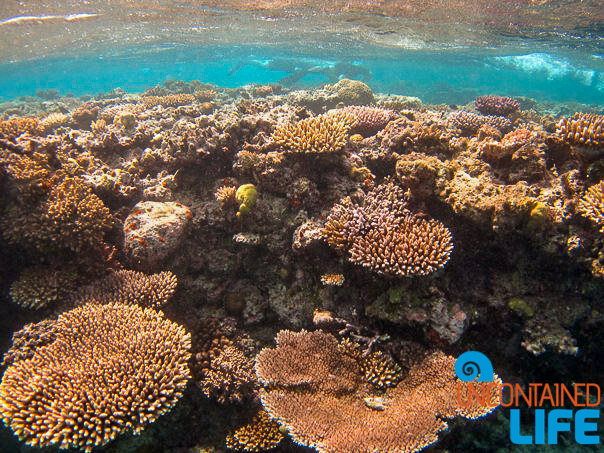 –Why We Loved It: We loved the fact the Wavelength was a snorkeling only boat (no split focus with divers) and found Wavelength's staff to be absolutely top-notch.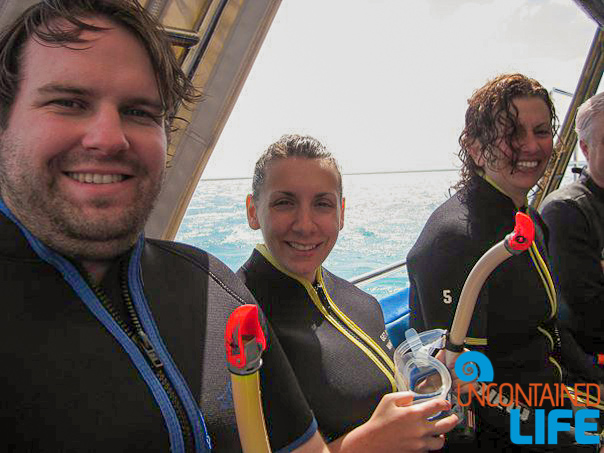 Everything from the small number of guests and the quality of the snorkel spots chosen, to the delicious lunch showed us that, for Wavelength, the guest experience is their top priority. Plus, Justin got to see two black-tipped reef sharks–that totally made his trip.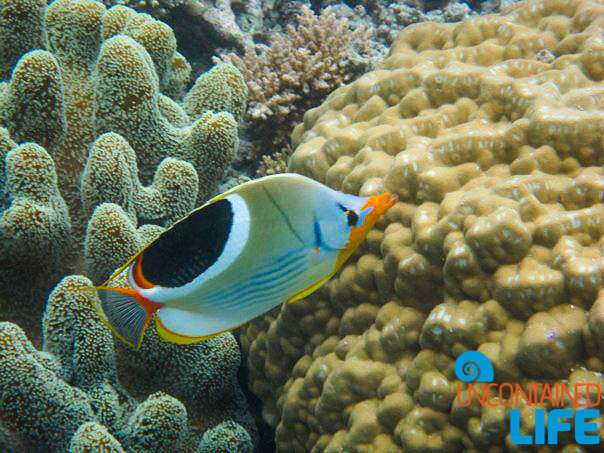 4. Go Horseback Riding in the Blue Mountains (New South Wales)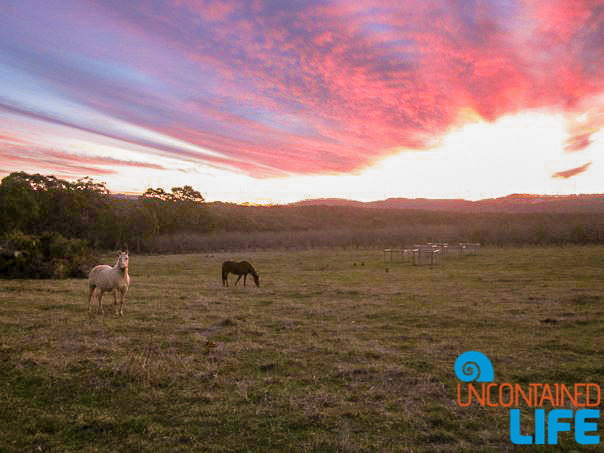 –Basic Info: Beginning just 65 km west of Sydney, the Blue Mountains region is famous for its diverse natural scenery–from canyons and cliffs to eucalyptus forests and open plains. And what better way to enjoy it all than on horseback?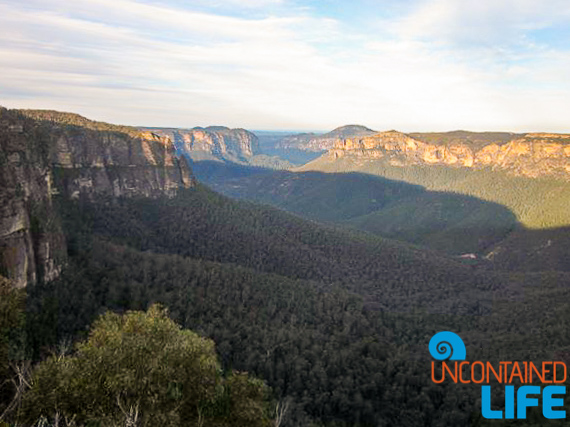 —Our Booking Recommendation: Centennial Glen Stables
If you're looking for well-cared for horses and a diverse array of riding options, you can't go wrong with Centennial.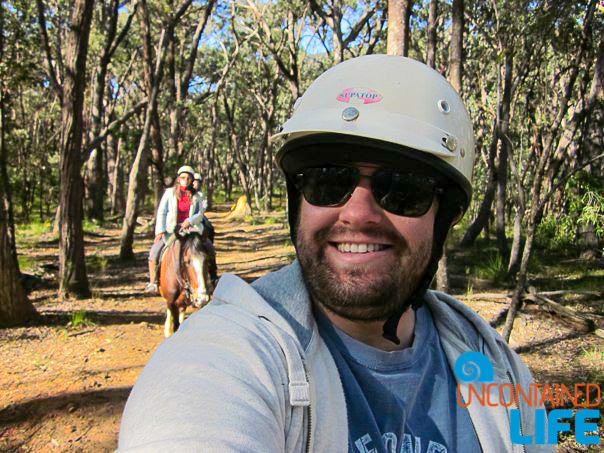 For the most bang for your buck, we recommend the Megalong Valley Tearooms Ride: not only will you have a chance to experience the beauty of the Kanimbla and Megalong Valleys, you'll also get to taste some of the best scones we've ever had (food not included in the cost of the ride).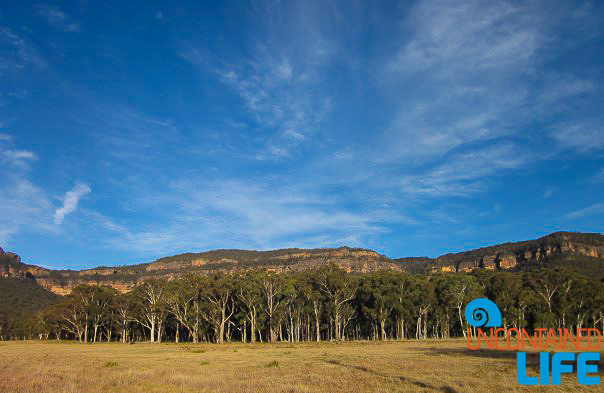 –Why We Loved It: The ride offered a nice mix of scenery and gave us a chance to trot and canter (nothing's worse than spending hours walking along nose-to-butt style). The horses were well behaved and our guide was a lovely girl. (And did I mention the scones???)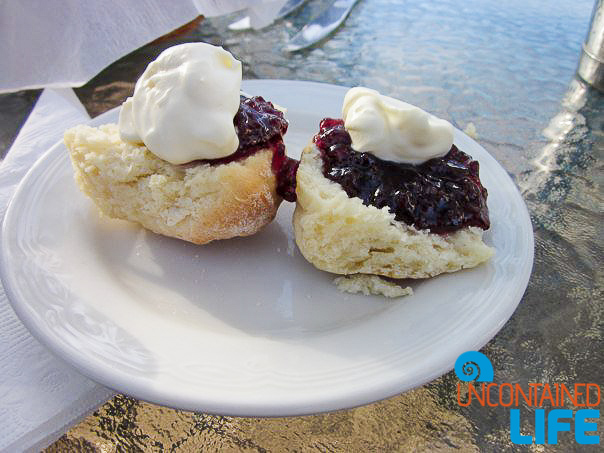 5. Hike King's Canyon (Northern Territories)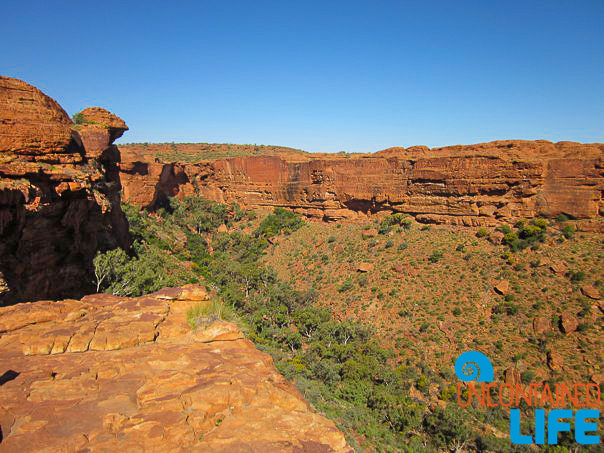 –Basic Info: Northern Territory's Red Centre desert, is probably best known to visitors because of the oft photographed attraction (and sacred site) Ayers Rock, which is situated in the midst of Uluru-Kata Tjuta National Park.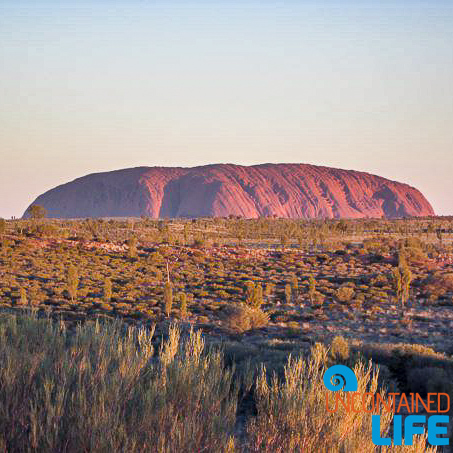 But four hours drive from Uluru is an even more breathtaking place: Kings Canyon. Sitting at the western end of the George Gill Range, Kings Canyon is part of the Watarrka National Park.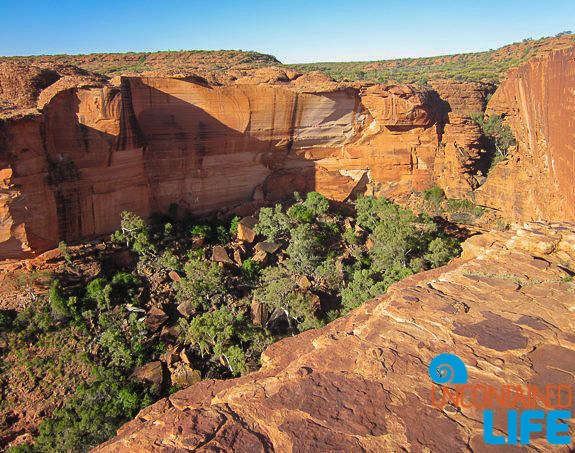 From the canyon's red, sandstone walls, to the greenery down in the gorge, a day spent hiking this canyon isn't one you'll easily forget.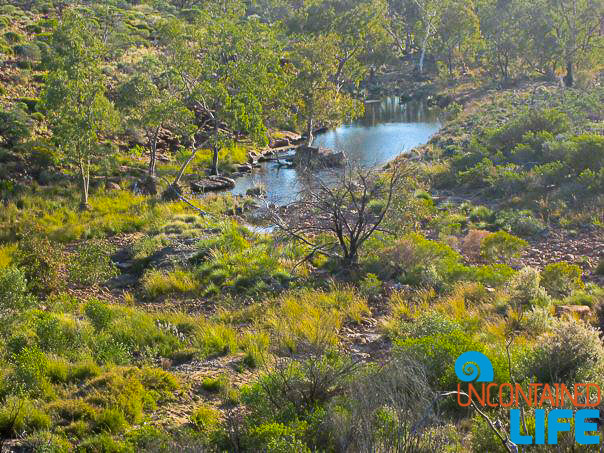 —Our Booking Recommendation: Unless you're looking for the group experience, we actually don't recommend you join a tour to visit King's Canyon. Driving yourself is easy (you can rent a car in Uluru or Alice Springs) and the self-drive experience will let you enjoy the canyon at your own pace. Overnight accommodation is available at the Kings Canyon Wilderness Lodge.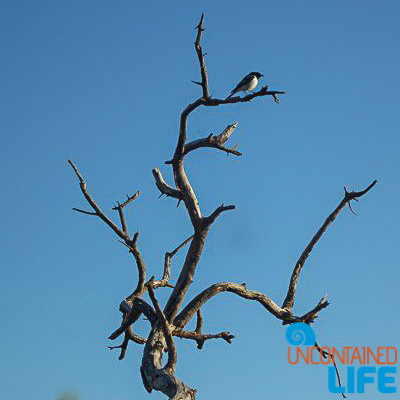 –Why We Loved It: In terms of sheer beauty, our hike around Kings Canyon was the highlight of our trip. Visiting the red center felt like visiting the Australia of my childhood daydreams.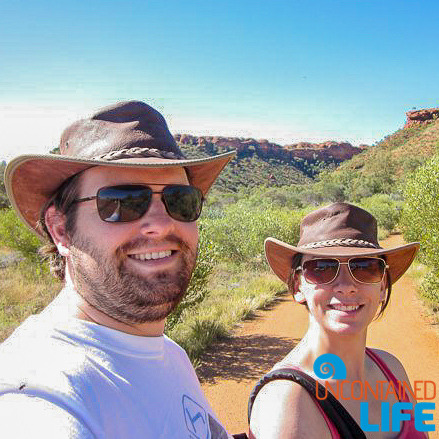 Hiking the rim (6 km) took us around 3.5 hours, but it felt much shorter since there was always something new to see. I just wish we had had enough time to explore the gorge (specifically, I was bummed that we didn't end up able to climb down to, and maybe even have a swim in the natural watering hole known as the "Garden of Eden."