The Best Barefoot Dress and Casual Shoes
Since Hillary and I are digital nomads and work out of our travel bags, we are always on the lookout for clothing that meets multiple needs. So, when I wanted to pick up some shoes I could wear for everyday adventures that could also work for dress-up and business occasions, I knew I had a challenge ahead of me. To add an additional complication, I became a barefoot runner a few years ago so I need wide, barefoot-style shoes. Thus began my search for the best barefoot dress shoes.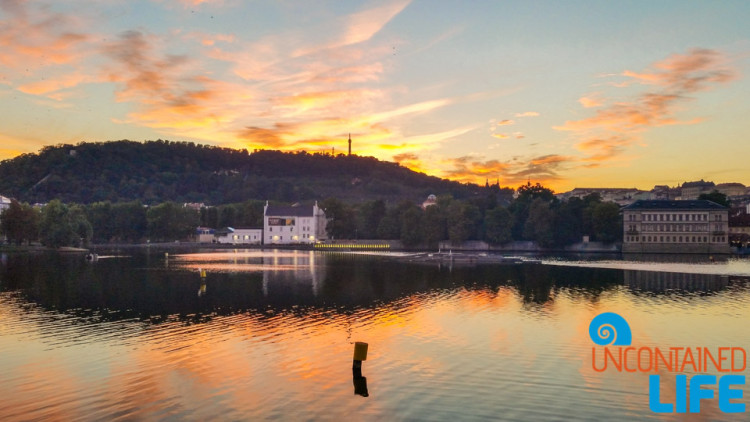 Luckily, I didn't have to look too far (well, aside from striking out in Thailand, Germany, and Austria). While we were in Prague, we found a Vivobarefoot concept store.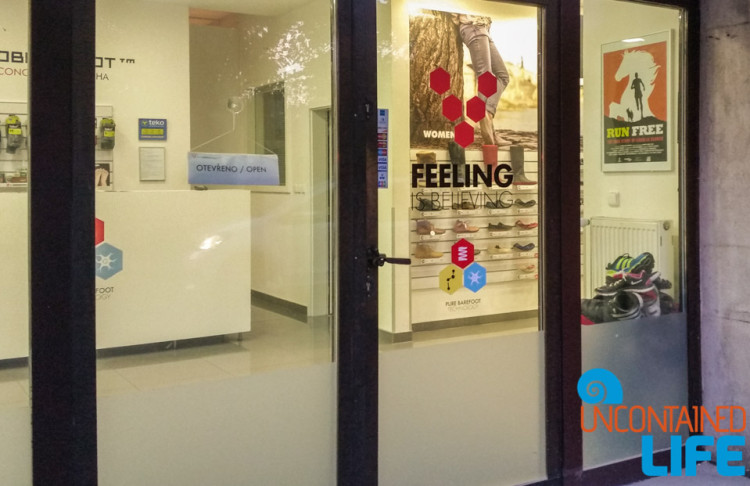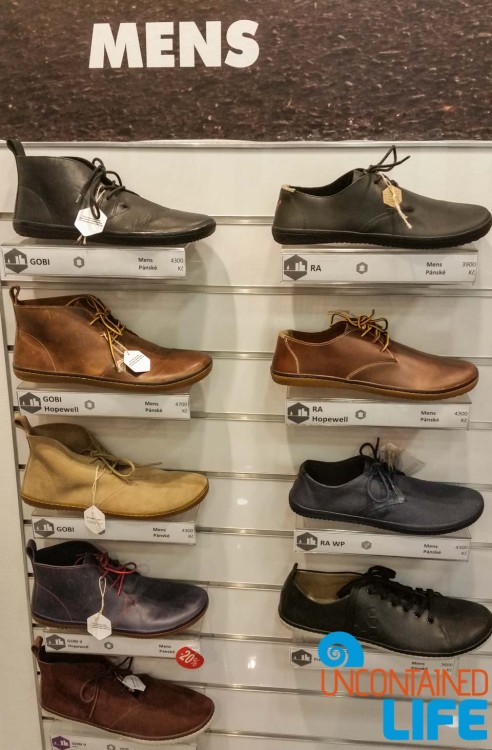 As soon as I walked into the store, I knew I had found the right place. In addition to a Luna sandals section (my warm weather "shoes"), there was a rubbish bin full of discarded "normal" shoes from barefoot converts!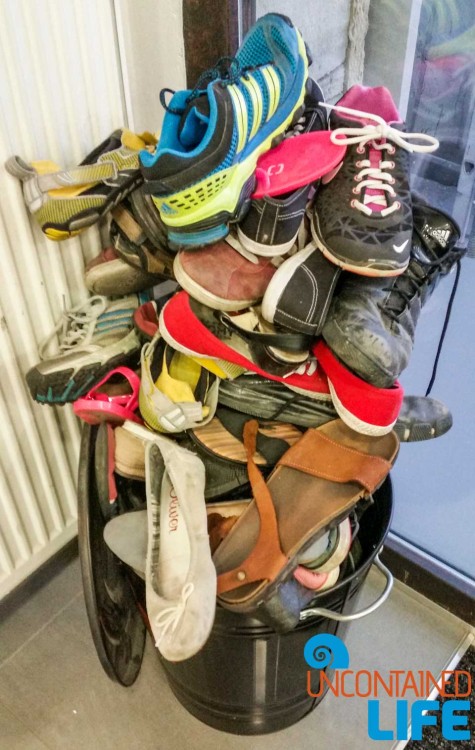 A Prague hipster with an epic beard greeted me and asked how he could help. I told him that I needed some everyday barefoot shoes that I could also wear with a suit. Next thing I knew, he was helping me into multiple styles and colors. To my surprise, they all fit and none of them made me feel like my feet were canned sardines.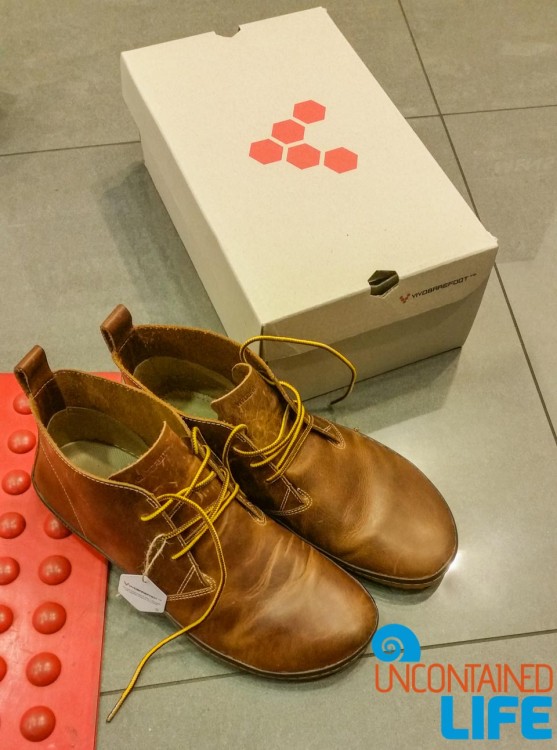 Best Barefoot Dress Shoes
While, Vivobarefoot does have styles that look more traditionally businesslike, I decided to go with the black Ra II Leather shoes because they easily could be worn with jeans, slacks, or my black suit. (This is precisely the kind of versatility I look for as a full-time traveler.) These barefoot dress shoes were looking promising.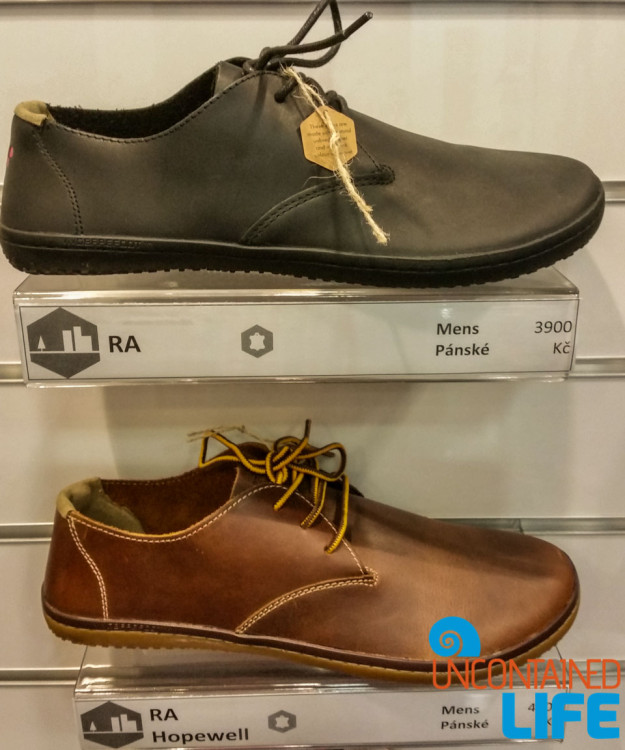 Of course, the real test of any shoes is how they feel once they are on your feet all day long. And I certainly put these to the test…at the World Travel Market in London. My first day wearing them (thanks to a public transportation strike), I had to hike 45 minutes to the conference center. That day, and the four days that followed, I was on my feet almost non-stop, walking back and forth within the 100 acre ExCel London.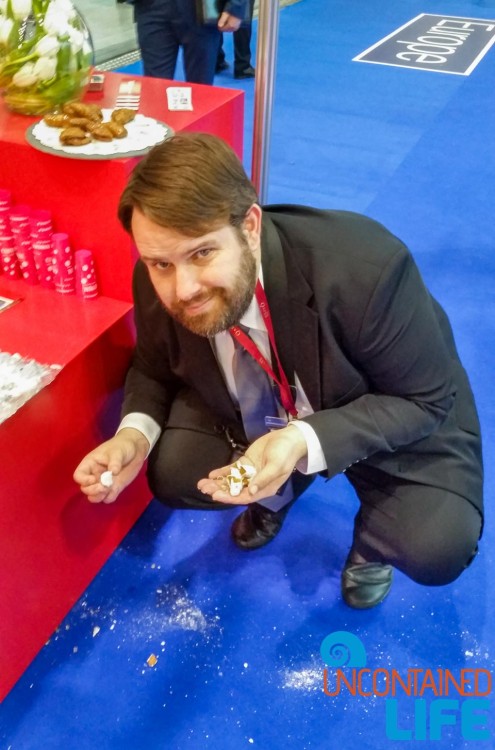 And I had no foot pain!
I was comfortable all day long. I would say these beauties passed the test with flying colors.
My Everyday Barefoot Shoes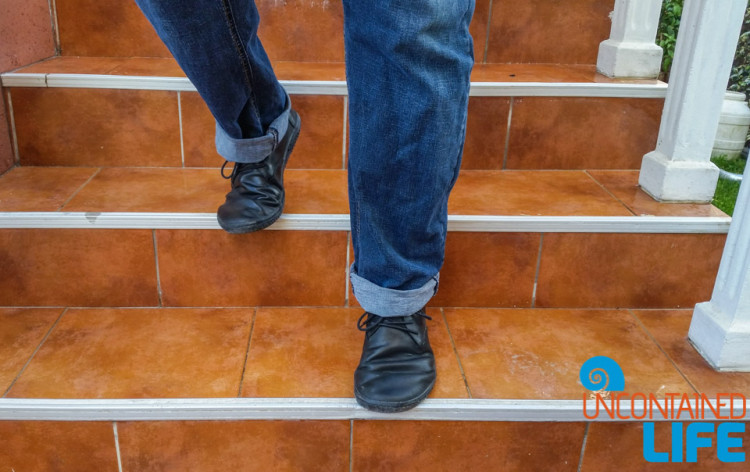 Since London, my new shoes have seen the streets and sidewalks of six countries and continue to be comfortable, durable, and versatile.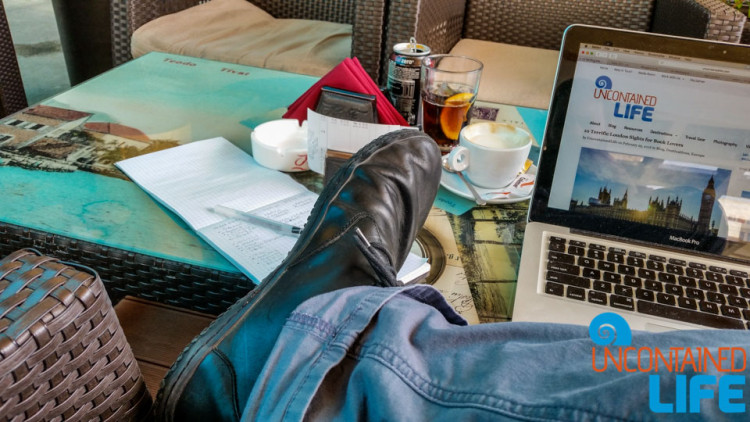 Needless to say, I'm now a big fan of Vivobarefoot and have no problem giving them the title of "best barefoot dress shoes." I can directly recommend the Ra II Leather shoes I'm wearing right now, but, having tried on half a dozen pair in the store, I think you will be more than happy with any of their selections. But don't just take my word for it. Try Vivobarefoot shoes for yourself, and let me know about your experience!