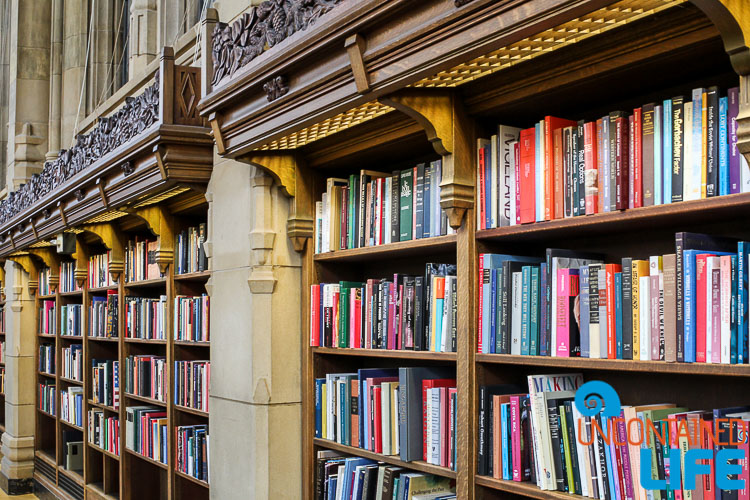 Leo Tolstoy once wrote, "All great literature is one of two stories; a man goes on a journey or a stranger comes to town." And, in a "what goes around comes around" fashion, we'd hope that these kinds of books about travel inspire you to go out and have your own adventures! Not sure where to begin? Here's a list of some of Justin's and my favorite tales of journeys, strangers, and the weird and wonderful things that can happen when you embark on the "dangerous business" of leaving home for parts unknown.
1. A Room With A View by E. M. Forster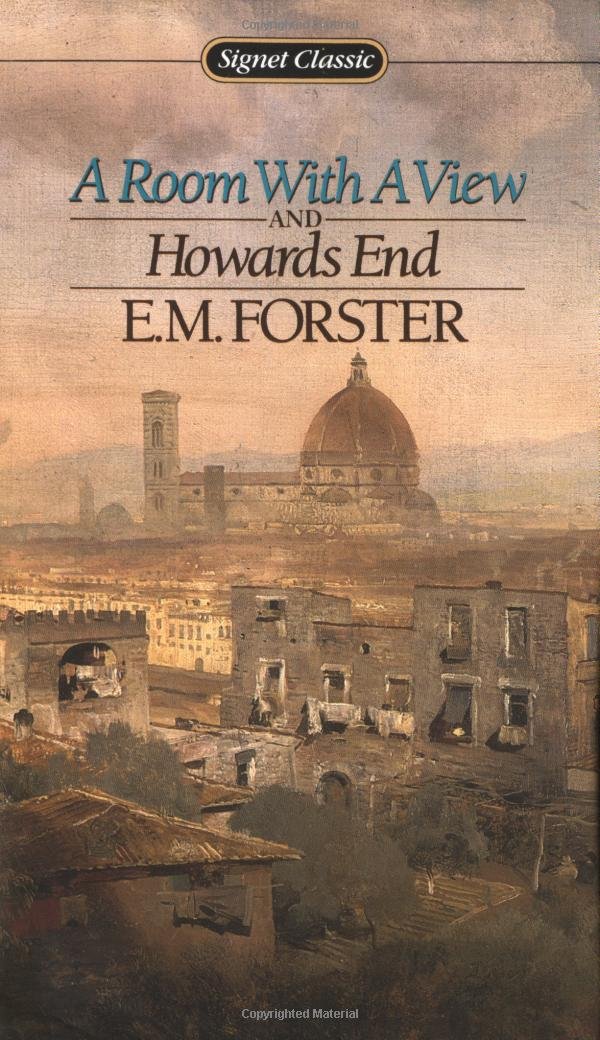 Quick Synopsis: Young and naive Lucy Honeychurch goes to Italy with her cousin, Charlotte Bartlett, and meets the eccentric Mr. Emerson, and his son George.  George's radical views and passionate nature both attract and repulse Lucy, who is torn between following the Edwardian Era social rules and mores she has been brought up to believe are right, and following her own feelings and desires.
Favorite Quotes:
"'Life' wrote a friend of mine, 'is a public performance on the violin, in which you must learn the instrument as you go along.'"
"Mistrust all enterprises that require new clothes."
Why it Inspires: A Room With a View may be a love story, but it is, first and foremost, a lesson in facing one's fear of the unknown, and about how, when you give up those fears, you might just find your joy.  As an added bonus, Forster's evocative descriptions of Lucy's environs will have you dreaming of Florence.
2. Three Men in a Boat (To Say Nothing of the Dog) by Jerome K. Jerome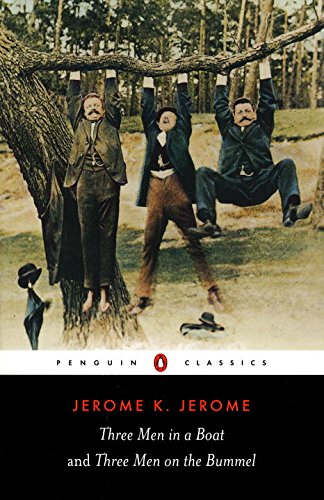 Quick Synopsis: A hilarious fictionalized account of the author's real-life boating holiday down the Thames with two hapless companions (to say nothing of the dog).
Favorite Quotes:
"My tooth-brush is a thing that haunts me when I'm travelling, and makes my life a misery.  I dream that I haven't packed it, and wake up in a cold perspiration, and get out of bed and hunt for it.  And, in the morning, I pack it before I have used it, and have to unpack again to get it, and it is always the last thing I turn out of the bag; and then I repack and forget it, and have to rush upstairs for it at the last moment and carry it to the railway station, wrapped up in my pocket-handkerchief."
"It was a lovely landscape. It was idyllic, poetical, and it inspired me. I felt good and noble. I felt I didn't want to be sinful and wicked anymore. I would come and live here, and never do any more wrong, and lead a blameless, beautiful life, and have silver hair when I got old, and all that sort of thing."
Why it Inspires: If any book will reminds you that half the battle with any sort of travel is keeping one's sense of humor, it's this one (because the minute you attempt to take the thing too seriously, it's sure to turn on you).  Have a laugh at the antics of George, Harris, J and Montmorency and then plan your own English holiday!
3. The Phantom Tollbooth by Norton Juster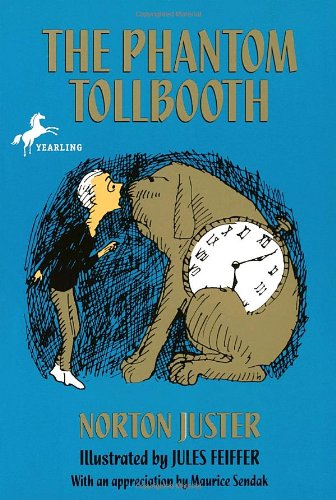 Quick synopsis: Milo is just an ordinary, dull little boy until the day a mysterious package arrives containing a toy tollbooth.  When Milo drives his toy car through the tollbooth he is transported to the Kingdom of Wisdom.  There, he meets new friends–Tock the Watchdog, the foolish Humbug, and the quarrelling kings of Dictionopolis and Digitopolous–and embarks on a dangerous quest through the land of Ignorance to rescue Rhyme and Reason from their castle in the air.
Favorite quotes:
"So many things are possible just as long as you don't know they're impossible."
"The most important reason for going from one place to another is to see what's in between."
Why it inspires: This is, technically, a children's book, but Juster's witty wordplay appeals to all ages.  The narrative not only serves as a humorous reminder of how language shapes our perceptions of the world, Milo's journey also encourages readers, both young and old, to remain curious about and open to life's possibilities.
4. The Hitchhiker's Guide to the Galaxy by Douglas Adams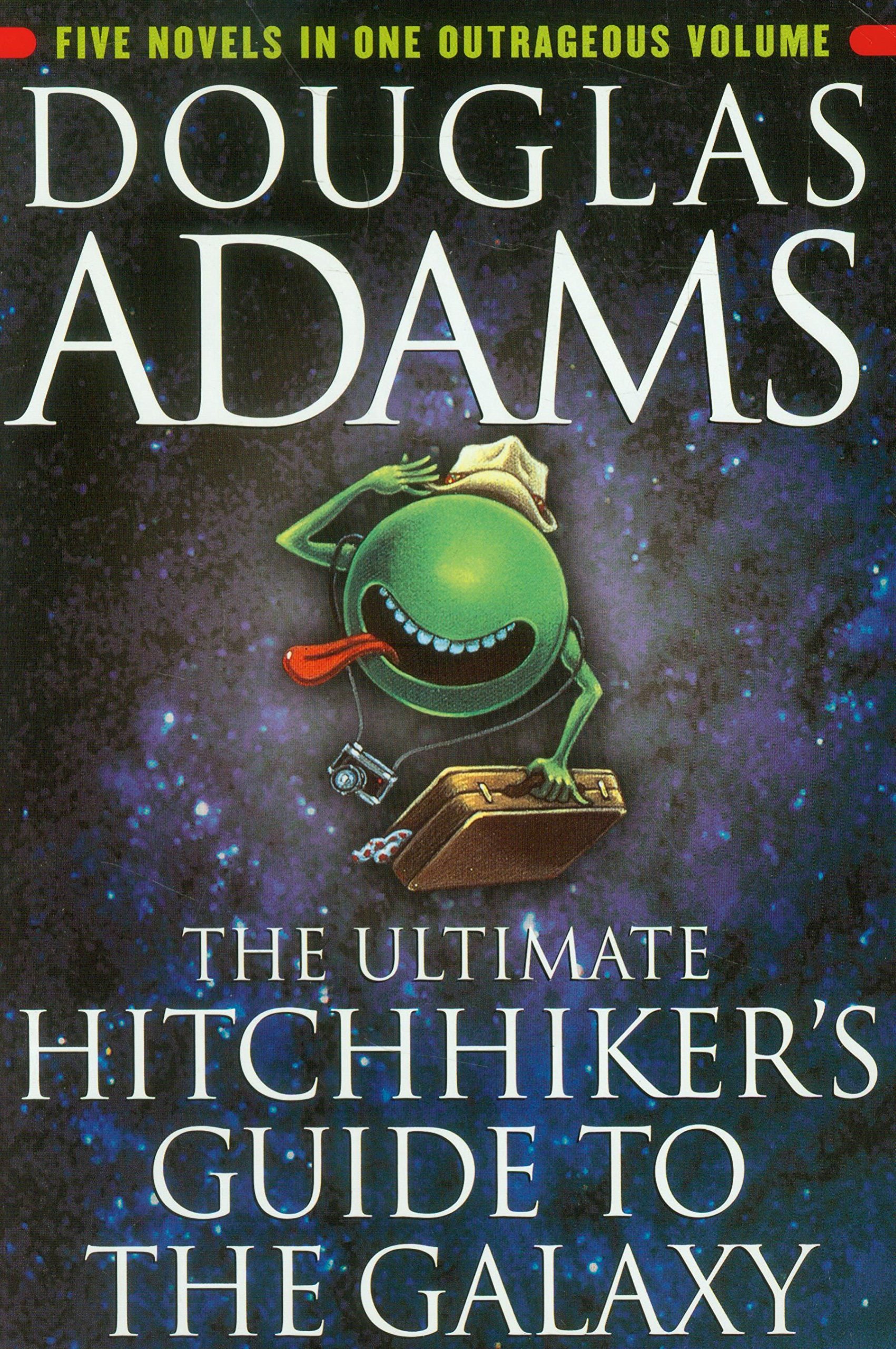 Quick synopsis: This satirical sci-fi series follows the misadventures of Everyman Englishman Arthur Dent as he travels the galaxy following the destruction of planet Earth (to make way for an intergalactic super-highway).
Favorite quotes:
"Space is big. You just won't believe how vastly, hugely, mind-bogglingly big it is. I mean, you may think it's a long way down the road to the chemist's, but that's just peanuts to space."
"We demand rigidly defined areas of doubt and uncertainty!"
Why it inspires: Adam's stories may highlight the ridiculous side of being alive but they also express the underlying truth that, however strange a place or a culture seems, you can always find fundamental commonalities (both good and bad) if you dig a little deeper.
5. The Hobbit by J.R.R. Tolkien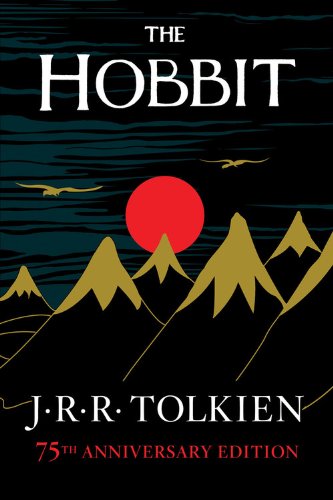 Quick synopsis: Our first glimpse into Tolkien's Middle Earth, The Hobbit is a story of, well, a hobbit, Bilbo Baggins, who goes on an unexpected journey with a company of dwarves who are looking to take back their former kingdom from the villainous dragon, Smaug.  Along the way Bilbo develops from a pampered lover of second breakfasts to an adventurous and shrewd (though still kindhearted) "burglar." He also finds a certain magic ring…
Favorite quotes:
"There is nothing like looking, if you want to find something. You certainly usually find something, if you look, but it is not always quite the something you were after."
"'Go back?' he thought. 'No good at all! Go sideways? Impossible! Go forward? Only thing to do! On we go!'"
Why it inspires: If The Hobbit doesn't give you wanderlust nothing will.  Granted, Bilbo's adventures aren't always pleasant–indeed, he wishes, regularly, that he were back at home–but in experiencing both the beauties and dangers of the "wide world," Biblo becomes a braver, better version of himself.  Sign me up! (Right after elevensies.)
6. Their Eyes Were Watching God by Zora Neale Hurston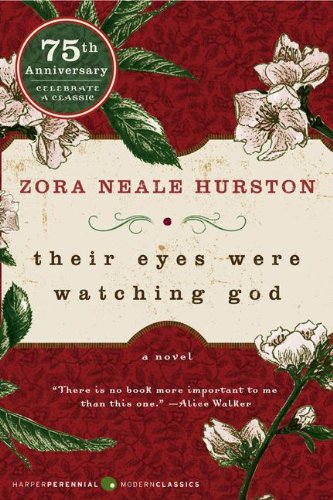 Quick synopsis: Janie Crawford's travels through Florida (in the American South) parallel her own psychic development from a voiceless, inexperienced teenager controlled by the fears and desires of others to a take-charge, storytelling woman able to construct her own self and chart her own destiny.
Favorite quotes:
"Some people could look at a mud puddle and see an ocean with ships."
"Two things everybody's got tuh do fuh theyselves. They got tuh go tuh God, and they got tuh find out about livin' fuh theyselves."
"..she began to stand around the gate and expect things. What things? She didn't know exactly. Her breath was gusty and short. She knew things that nobody ever told her. For instance, the words of the trees and the wind. .. She knew the world was a stallion rolling in the blue pasture of ether. She knew that God tore down the old world every evening and built a new one by sun-up. It was wonderful to see it take form with the sun and emerge from the gray dust of its making."
Why it inspires: Hurston's gorgeous prose and her vivacious heroine present a compelling case for leaving home and pursuing a different sort of life than the one everyone expects for you.  Even taking such a risk doesn't lead to "happily ever after" it doesn't mean you won't gain something precious from the experience.
7. Outlander by Diana Gabaldon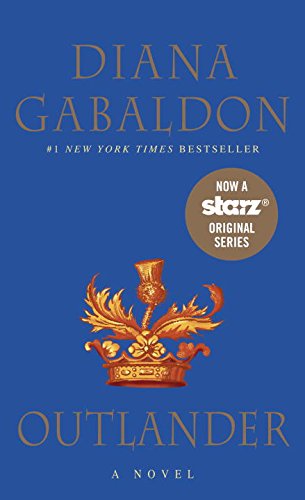 Quick synopsis: WWII British army nurse, Claire Randall, finds herself transported back to the 18th century while on a second honeymoon with her husband, Frank, in Inverness, Scotland.  In the course of her attempts to return to her own time, Claire must contend with the intricacies of Scottish Highland culture, endure clashes with her husband's vicious ancestor, Captain Jack Randall, and grapple with her feelings toward a dashing young clansman, Jamie Fraser.
Favorite quotes:
"When I asked my da how ye knew which was the right woman, he told me when the time came, I'd have no doubt. And I didn't. When I woke in the dark under that tree on the road to Leoch, with you sitting on my chest, cursing me for bleeding to death, I said to myself 'Jamie Fraser, for all ye canna see what she looks like, and for all she weighs as much as a good draft horse, this is the woman."
"The rest of the journey passed uneventfully, if you consider it uneventful to ride fifteen miles on horseback through rough country at night, frequently without benefit of roads, in company with kilted men armed to the teeth, and sharing a horse with a wounded man. At least we were not set upon by highwaymen, we encountered no wild beasts, and it didn't rain. By the standards I was becoming used to, it was quite dull."
Why it inspires: More than just a historical bodice ripper (though it certainly is that too), Gabaldon's epic and meticulously researched narrative will make you long to experience Scotland's breathtaking scenery (and I'm not just talking about the strapping fellas in kilts).
8. Bury Your Dead by Louise Penny (Book #6 of the Chief Inspector Armand Gamache series)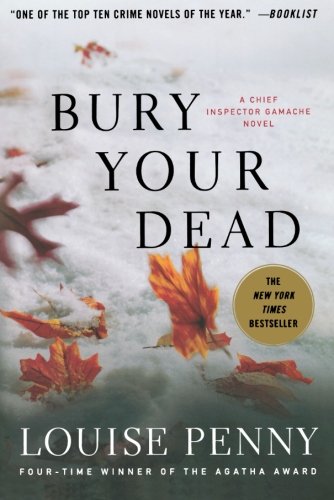 Quick synopsis: The Winter Carnival is in full swing, but Chief Inspector Gamache has come to snowy Quebec City not to celebrate, but to mourn a recent tragedy within the Sûreté.  Although he is supposed to be off-duty, Gamache finds himself (reluctantly) investigating a historian's murder and its ties the mysterious founder of Quebec, Samuel de Champlain. Penny not only offers readers multiple mysteries that need solving, she also raises compelling questions about the nature of forgiveness, the boundaries of belonging and exclusion, and the need to correct past mistakes…and to let them go.
Favorite quotes:
"Joy doesn't ever leave, you know. It's always with you. And one day you'll find it again."
"That was the danger. Not that betrayals happened, not that cruel things happened, but that they could outweigh all the good. That we could forget the good and only remember the bad."
Why it inspires: As her Chief Inspector digs into the secrets of Champlain, and probes the simmering tensions between Quebec's English and French communities, Penny presents a fascinating overview of beautiful Quebec City's rich history, its most famous sights, and its drool-inducing food.
What stories inspire your travel dreams? Share some recommendations below!