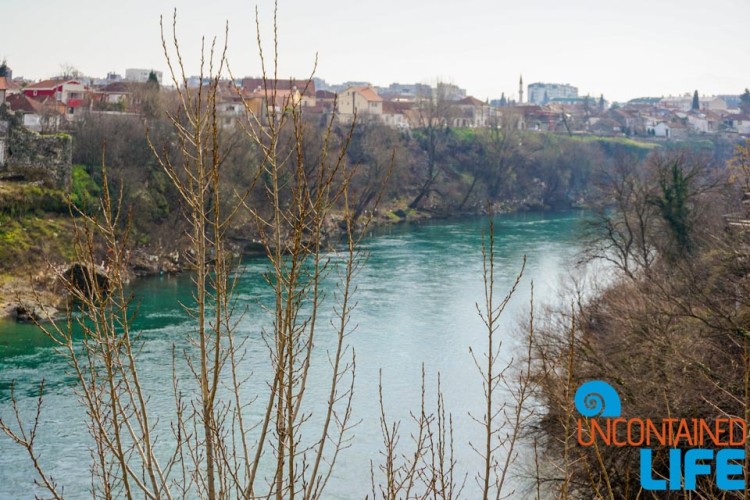 Montenegro is an unbelievably beautiful country, but its capital city, Podgorica, doesn't get much love. Most visitors don't bother to spend time looking for things to see and do in Podgorica in the first place. They just head straight from the airport to the coast or the UNESCO city of Kotor. And as for those who do stay…well, if some of the reviews are to be believed, a day in Podgorica is just a small step above being stuck in a five hour taxi queue (which is another story for another time). I believe one of the most famous—or rather, infamous—assessments of the city ( that you can find online) called Podgorica a "hole." Ouch. Way harsh, Tai.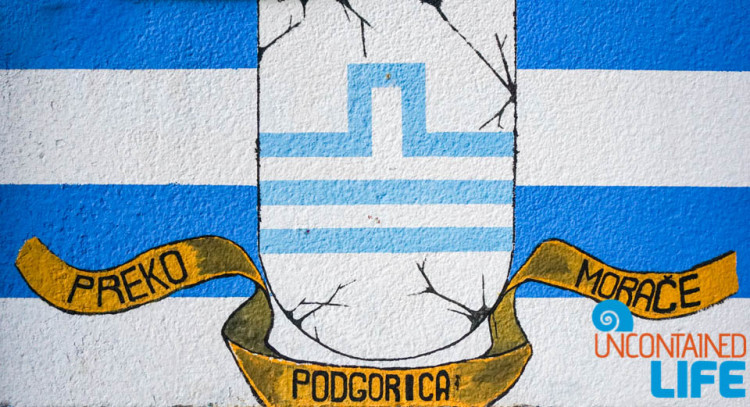 So, is the city really on par with Dante's 9th circle? We wanted to know. So, we booked an apartment, pounded the city's pavements, and generally made it our mission to discover what (if anything) there was to see and do in Podgorica. (Spoiler Alert: we do not agree that Podgorica is hole-like.) Here's what we found:
3 Interesting Places to See in Podgorica
Old Town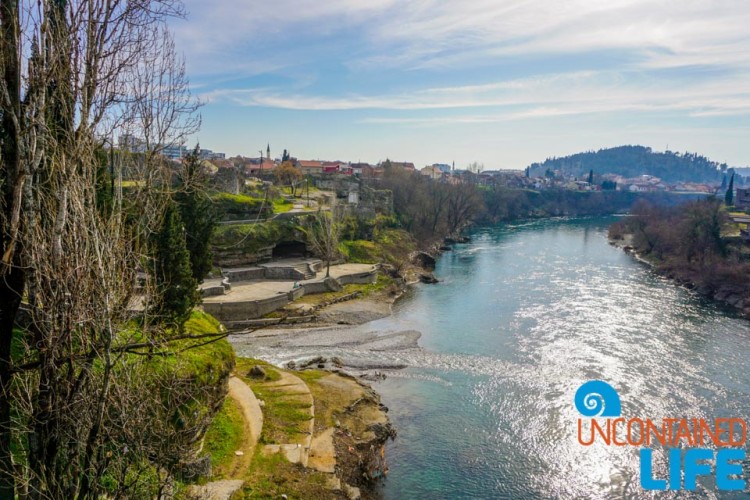 Montenegrin "Old Towns" are usually very picturesque places to visit. In Podgorica, however, the sights in Old Town are few and far between—as a result of the 70+ bombings the area endured from both Nazi and Allied forces during World War II.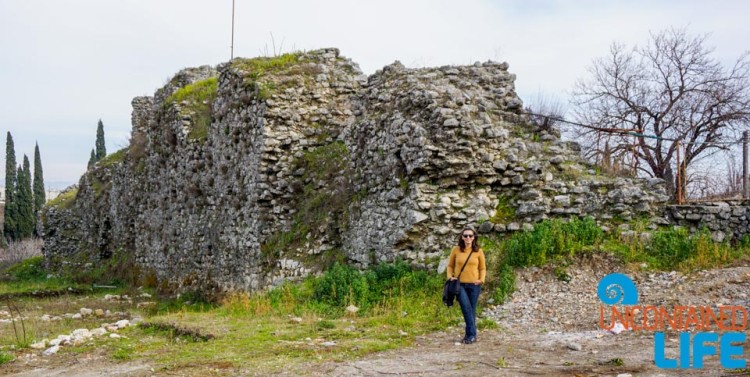 These air raids destroyed almost all of the Ottoman Empire structures—including fortresses, town walls, minarets and houses—which the Turks built during their control of the city from 1484-1878, as well as the architecture from the Montenegro-era. (The Treaty of San Stefano established Podgorica as part of the independent nation of Montenegro in 1878, ruled by Nikola I—pictured below.)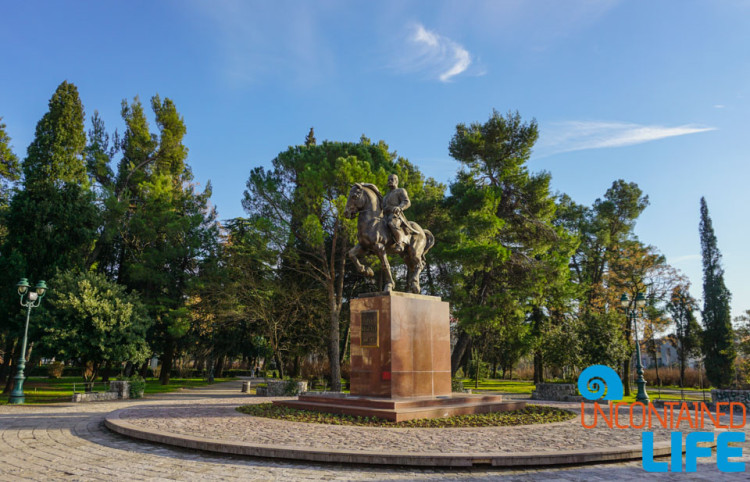 That being said there are a few noteworthy parts of Old Town. The first, is the remains of the Ribnica (I.E. Depedogen) Fortress (built by the Turks between 1474 and 1478) which stands at the mouth of the Ribnica and Moraca rivers.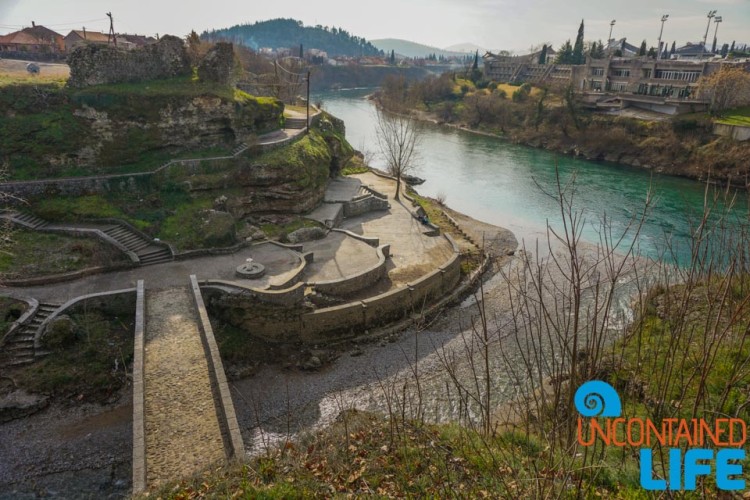 There are a number of small walkways to explore and places to sit down near the river to enjoy a picnic.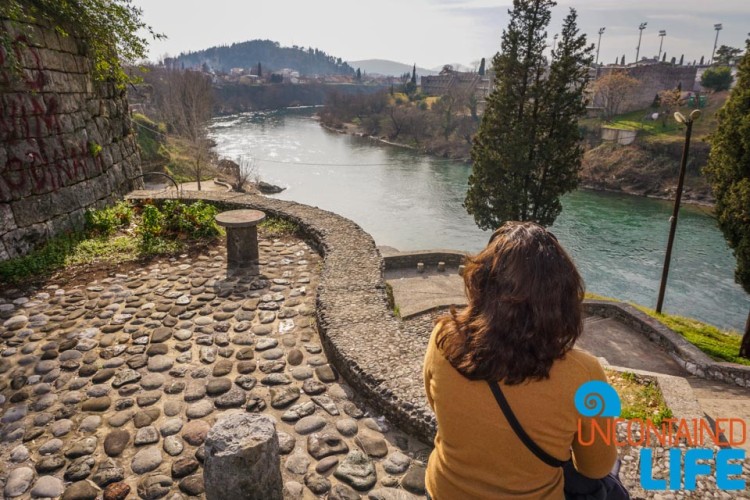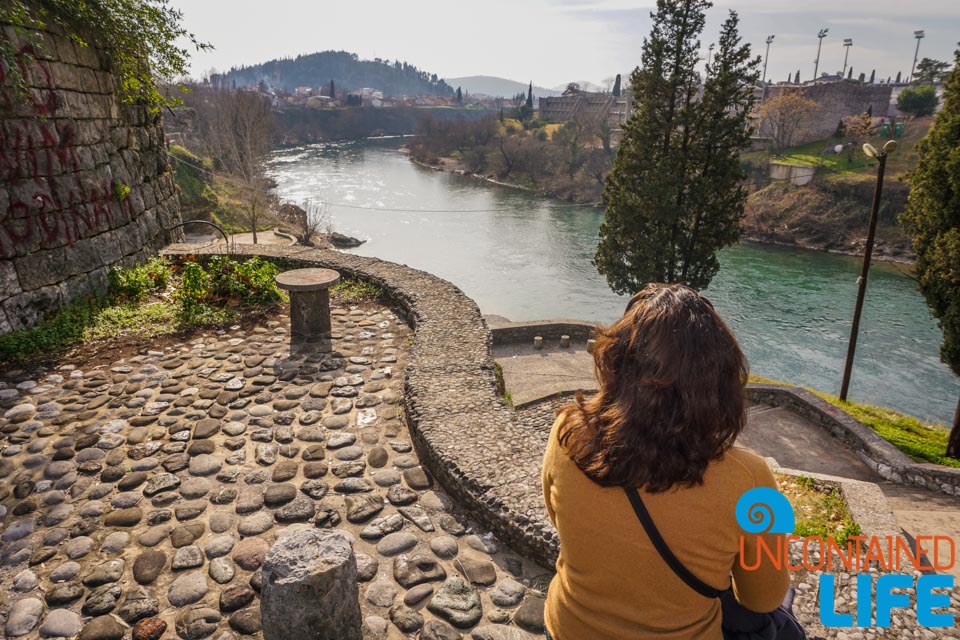 Next to the fortress is Ribnica Bridge (I.E. Adži-paša's Bridge) parts of which date back to the Roman Era.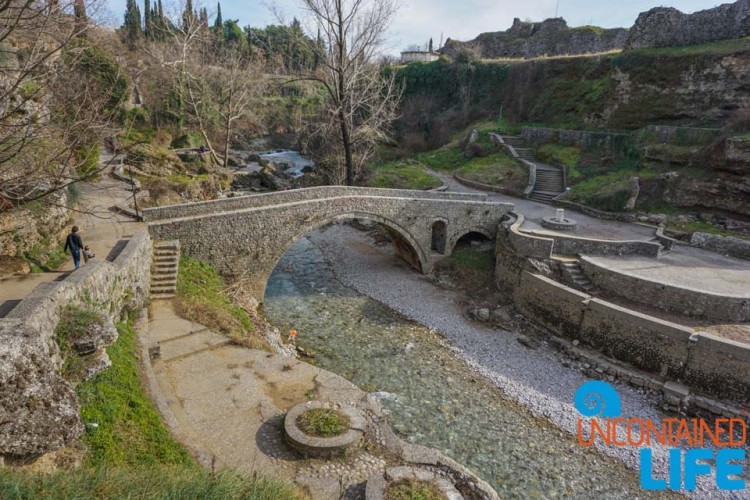 Further into Old Town is the Clock Tower (built in 1667).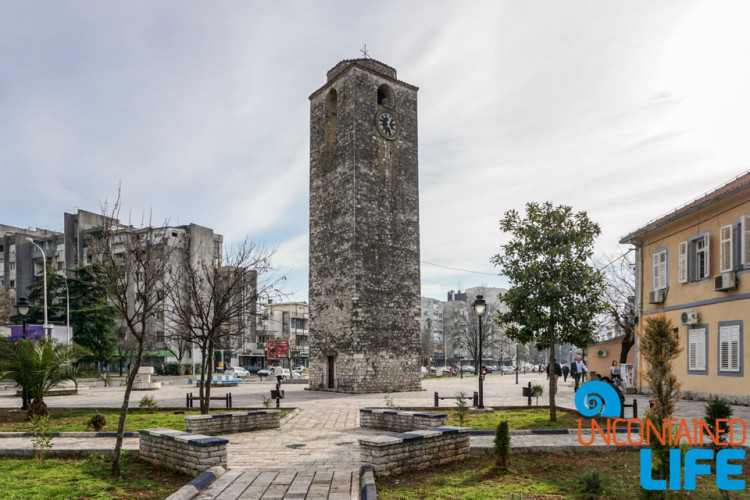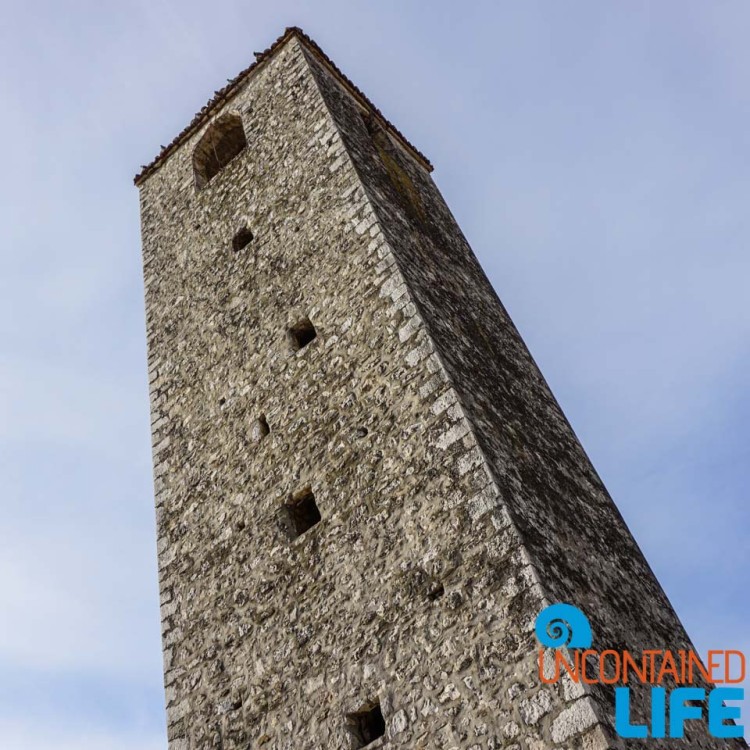 Podgorica's Old Town is certainly not as well cared for as one might desire (there's a problem with litter along the river bank, for example). Still, visiting Old Town gives you a cool glimpse of Podgorica's ancient past. Plus, you might get to meet this awesome, roof-sitting dog (who we're pretty sure is actually a German Shepherd-Grizzly Bear mix).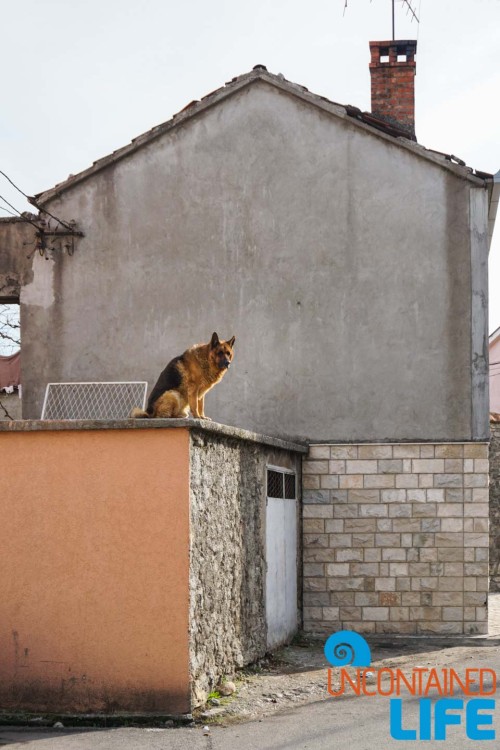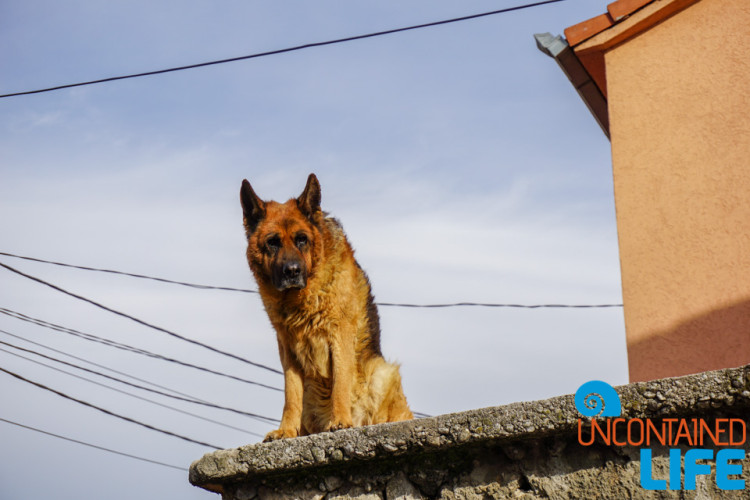 New Town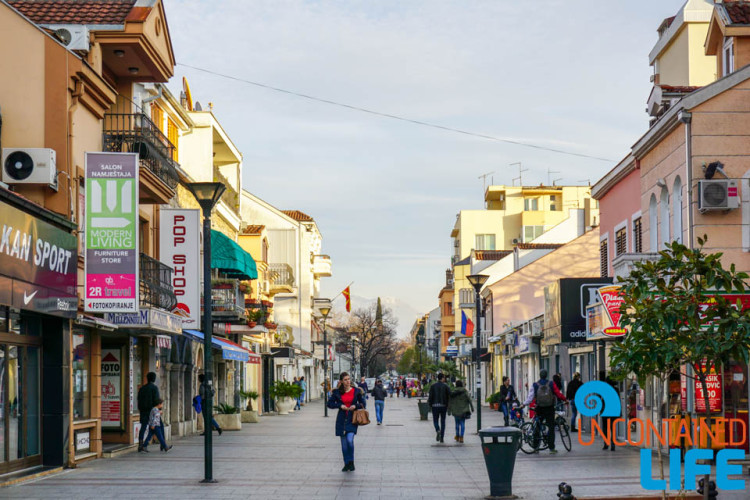 From Old Town, head back across the river toward New Town. While much of the architecture in Podgorica still gives off an iron curtain vibe, Republic Square and the nearby pedestrian streets of Ulica Slobode and Njegoševa Ulica have a more modern, European aesthetic.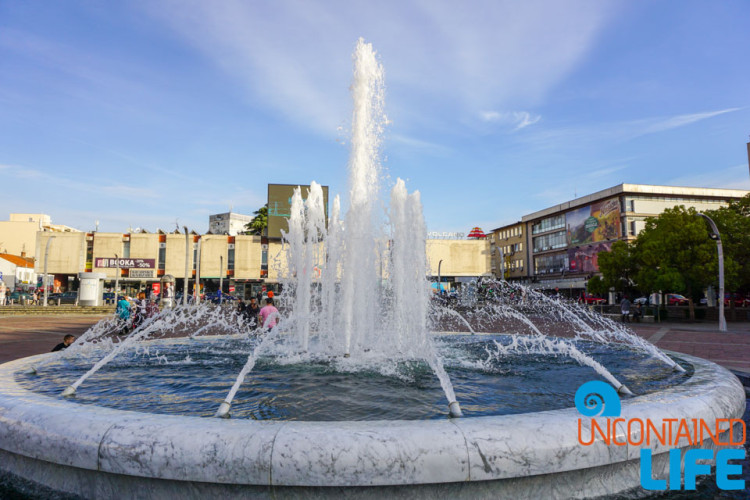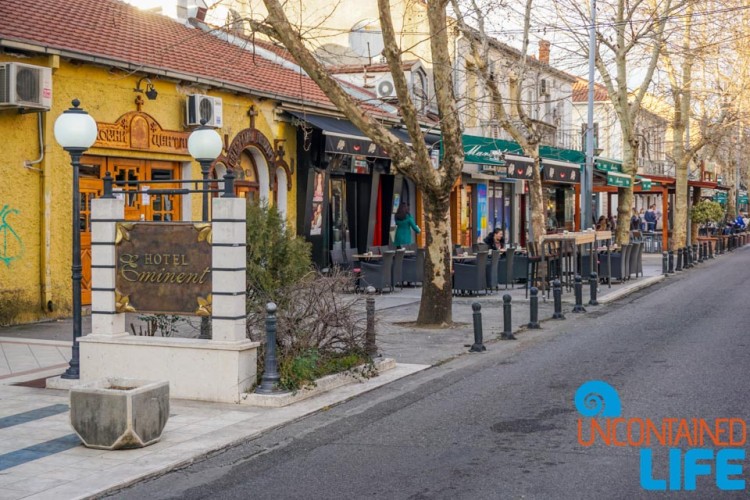 New Town is the home to Podgorica's City Hall and National Theatre, and is the beating heart of the city's cafe culture.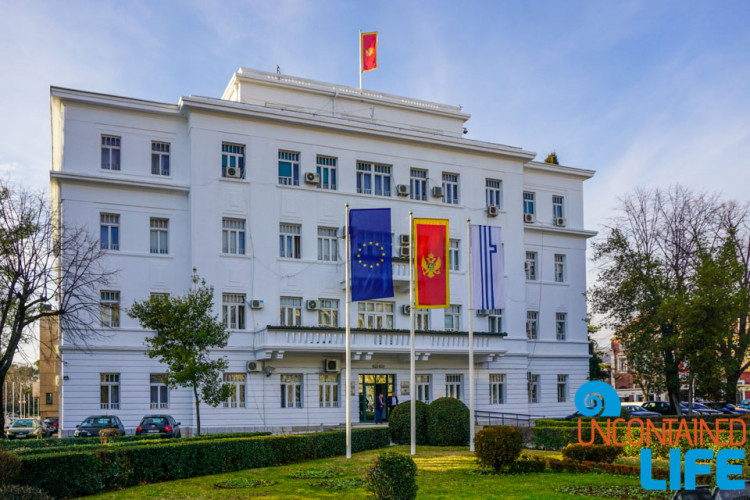 Like Croatians, Montenegrins love long talks over drinks (usually coffee or beer). Take the opportunity to grab your own beverage of choice!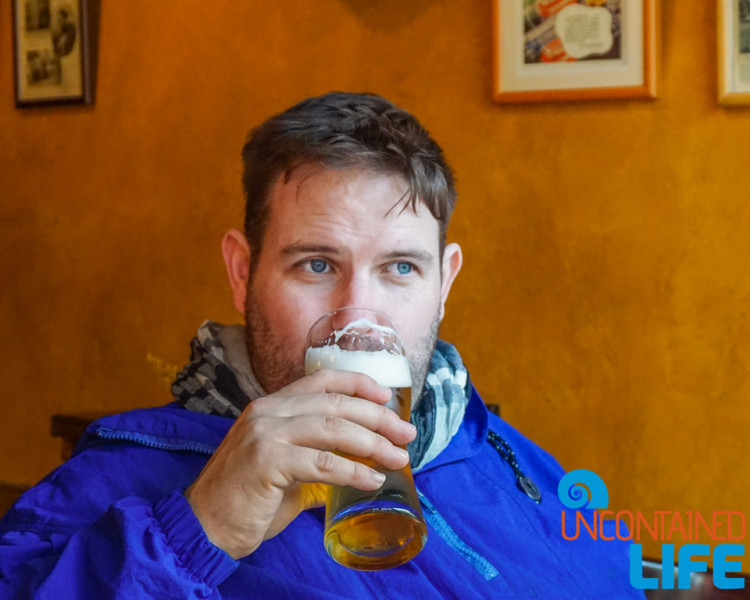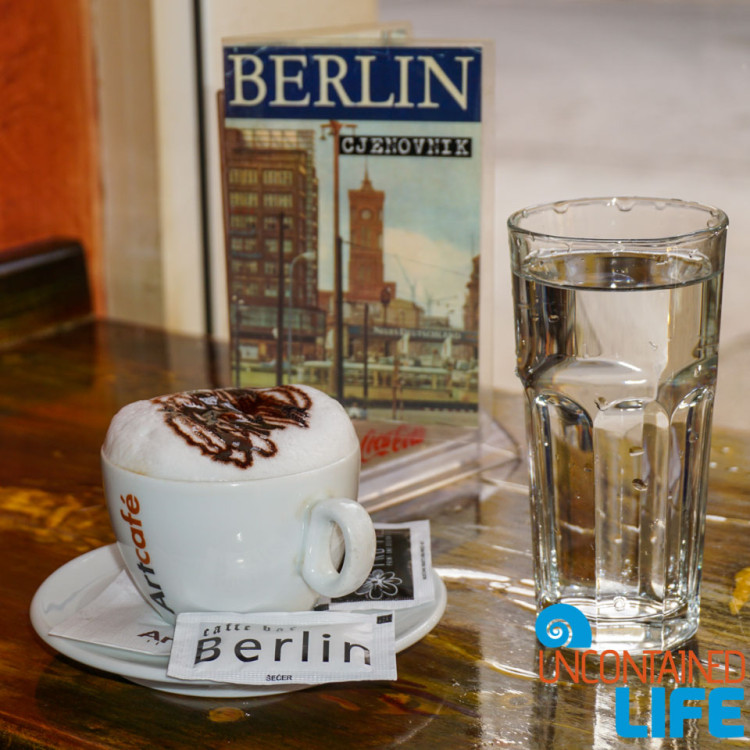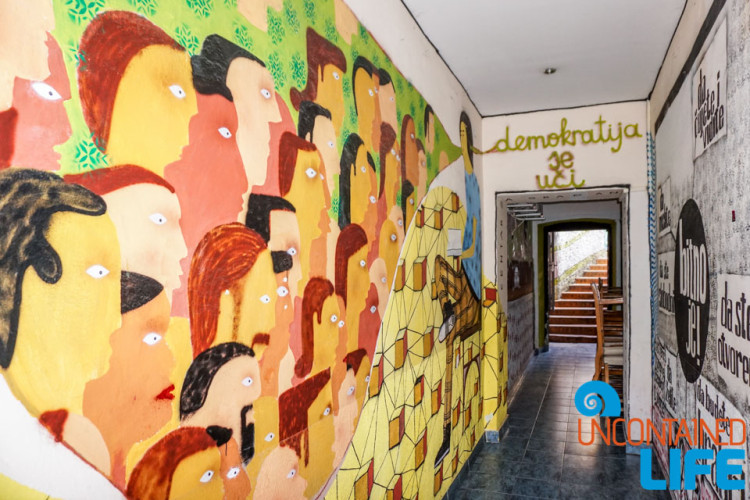 Cathedral of the Resurrection of Christ (Hram Hristovog Vaskrsenja)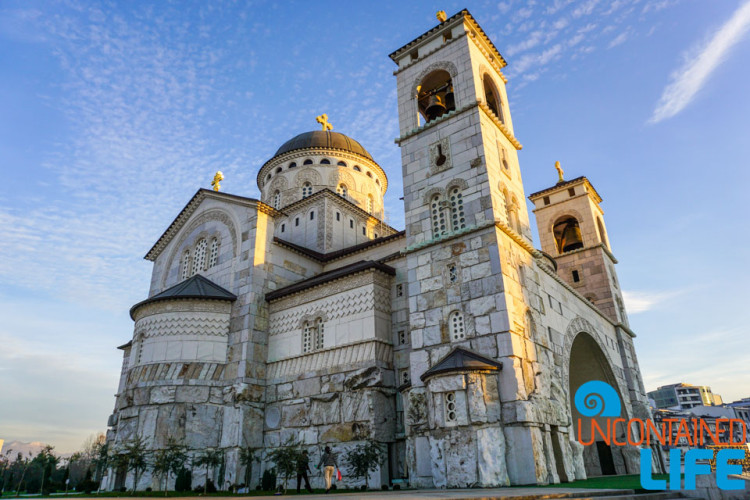 Whether or not you usually enjoy touring churches, you're bound to enjoy Podgorica's newest, and most elaborate Orthodox Cathedral. I could attempt to describe what it's like to visit in words, but I think pictures do it far better. The church's exterior is lovely…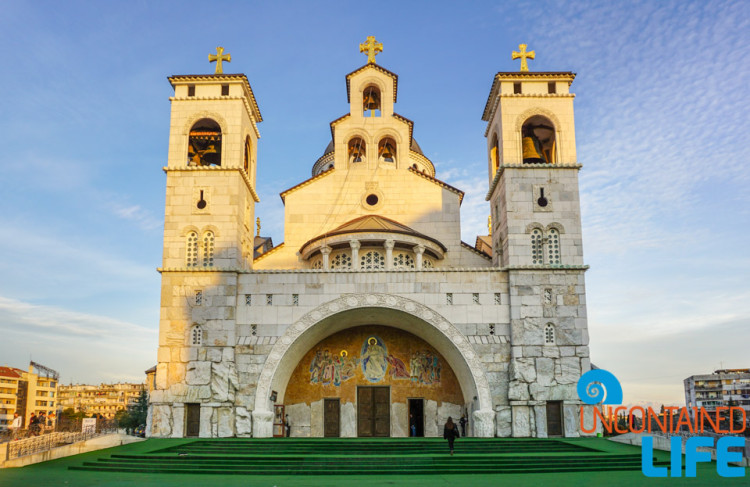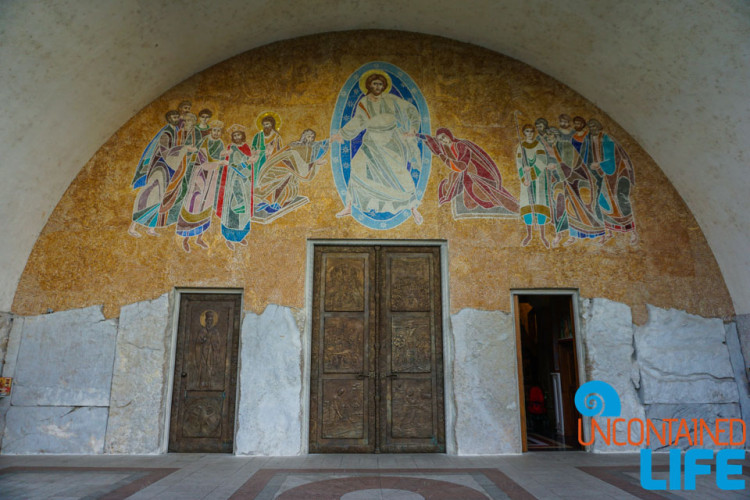 …but it's when you head inside that things really get interesting.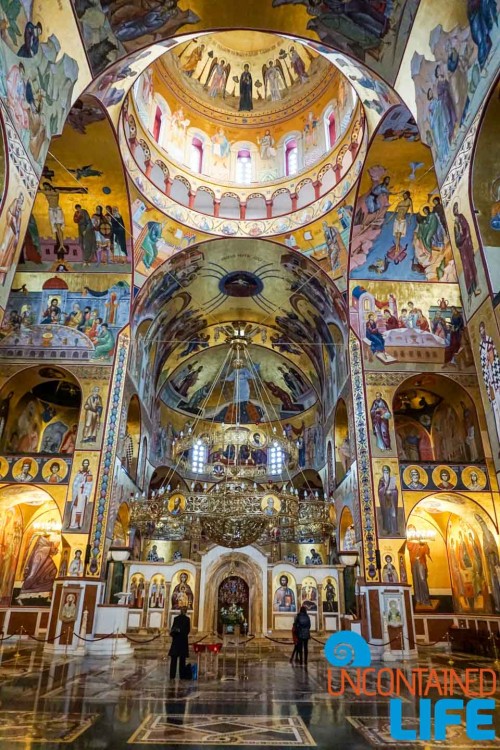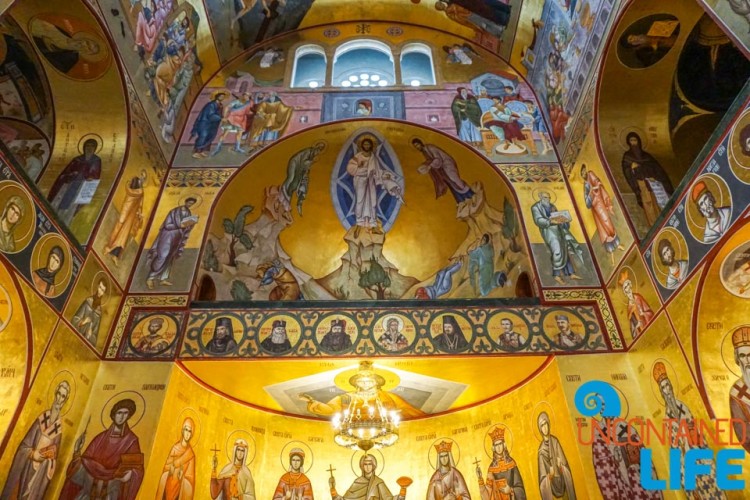 Yup.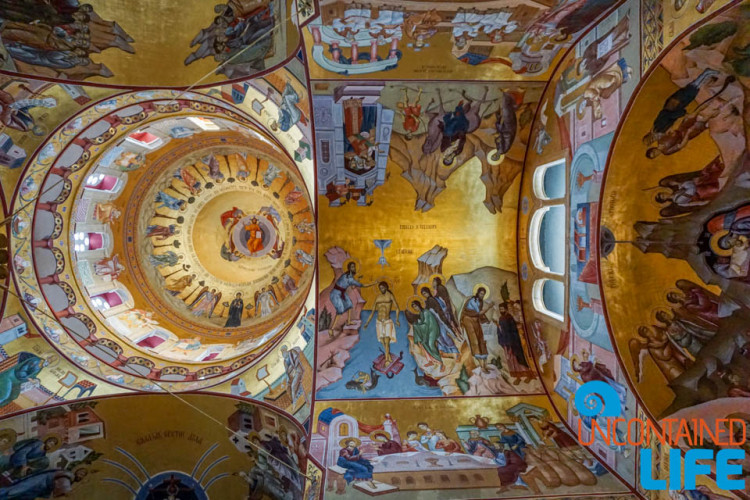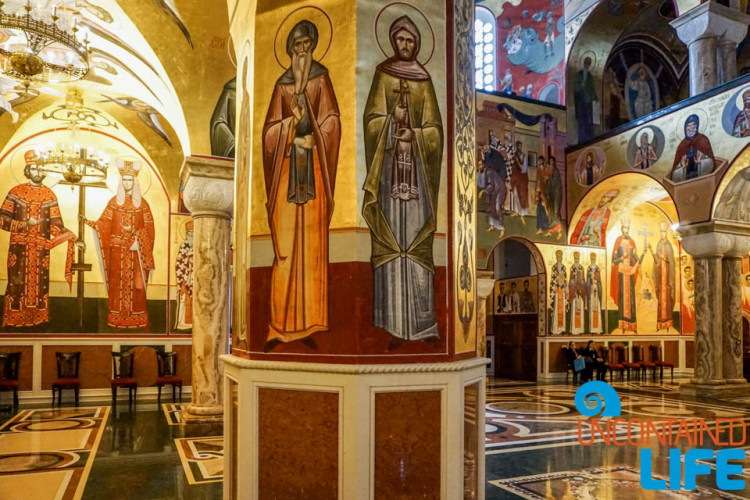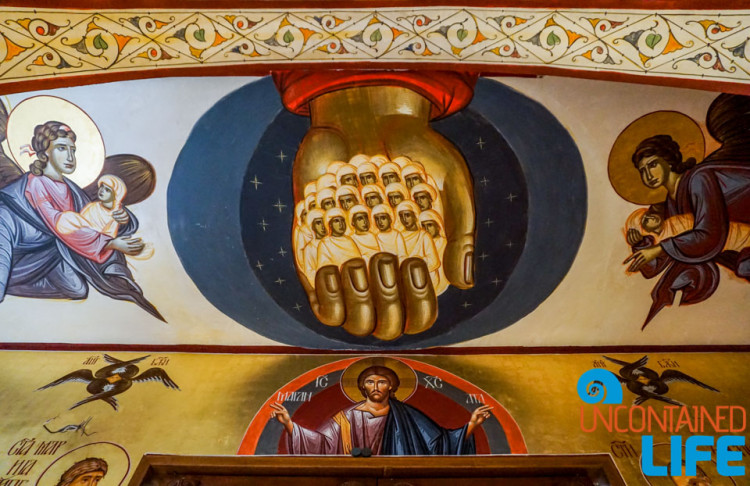 The painted walls and ceiling are, of course, the main attractions, but don't forget to check out the amazing mosaics and tapestries t00!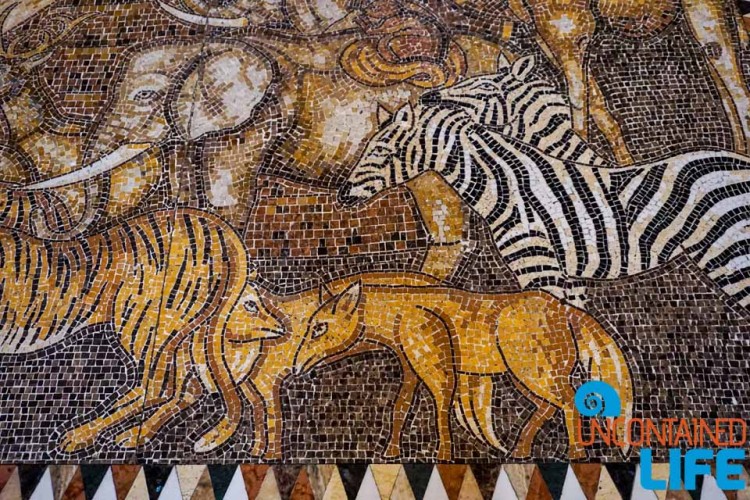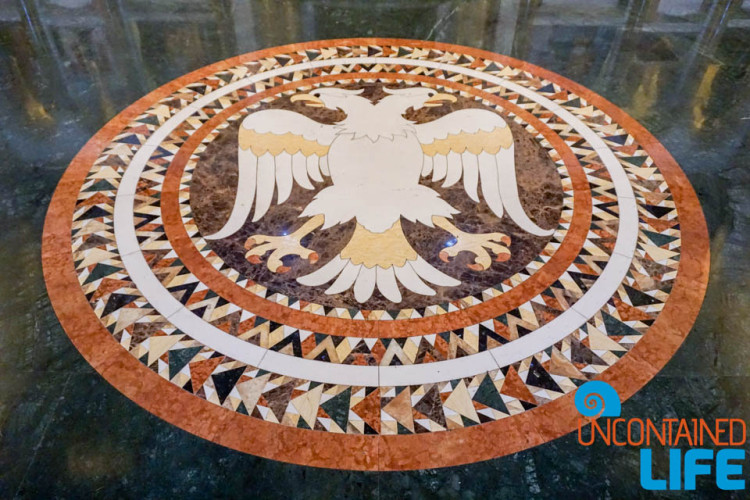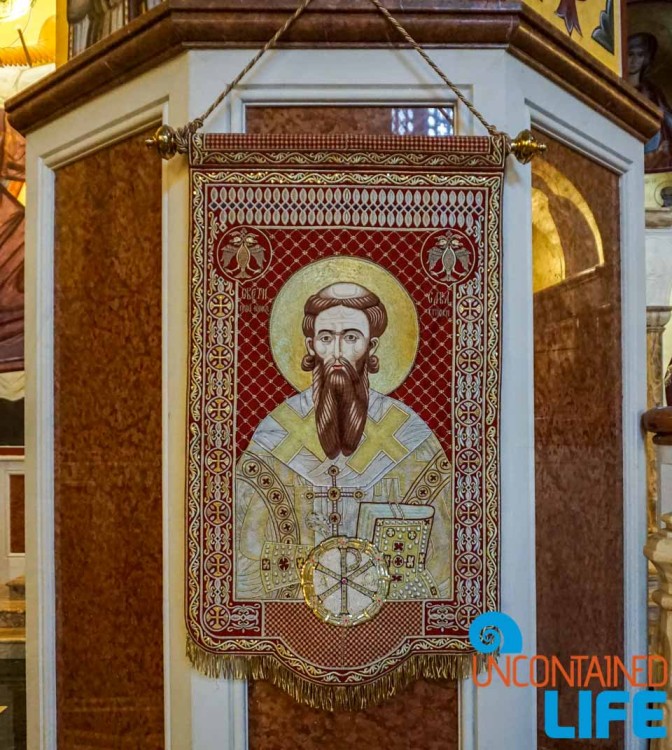 3 Fun Things to Do in Podgorica
Eat at Pod Volat (Trg. Vojvode Becir Bega Osmanagic)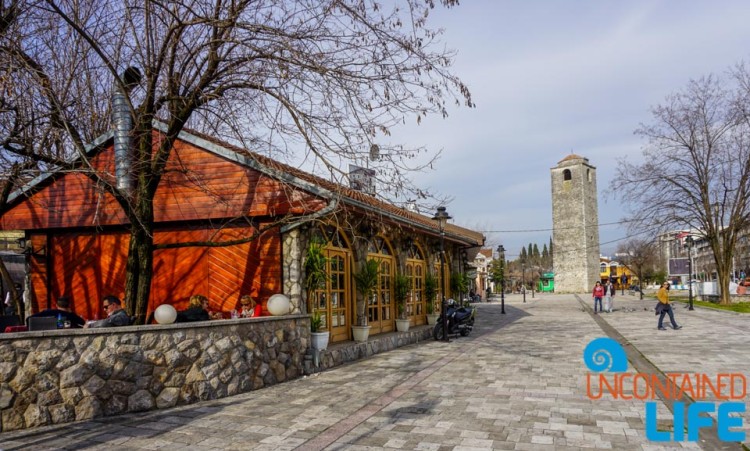 Join locals and tourists alike in enjoying classic Balkans cuisine at this Podgorica institution. (One of the the brothers who owns the restaurant also runs a butcher shop, so the meats served here are particularly top-notch.)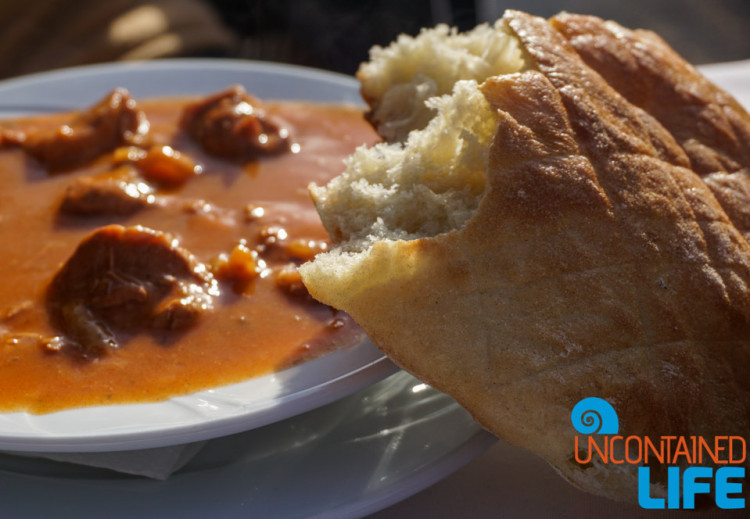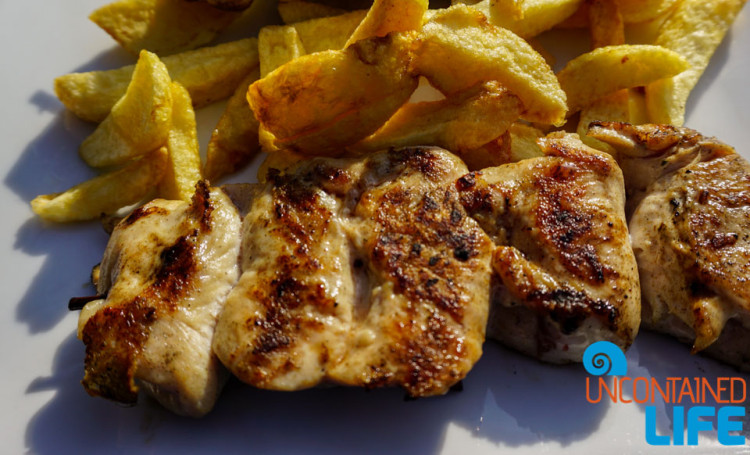 Portions are huge, service is friendly, and prices are notoriously affordable—around 50% less than you'll find in equivalently nice restaurants on the coast.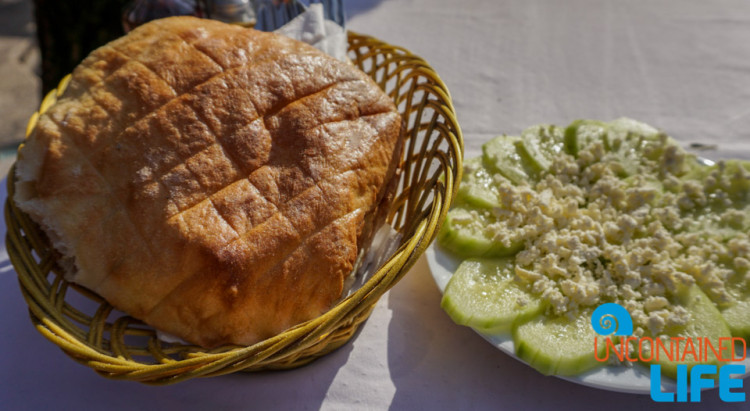 Bonus tip: enjoy one of the restaurant's many forms of Montenegro's "national drink," rakija, (fruit brandy) with your salad course! (Just be careful–the alcohol content in rakija tends to be crazy high!)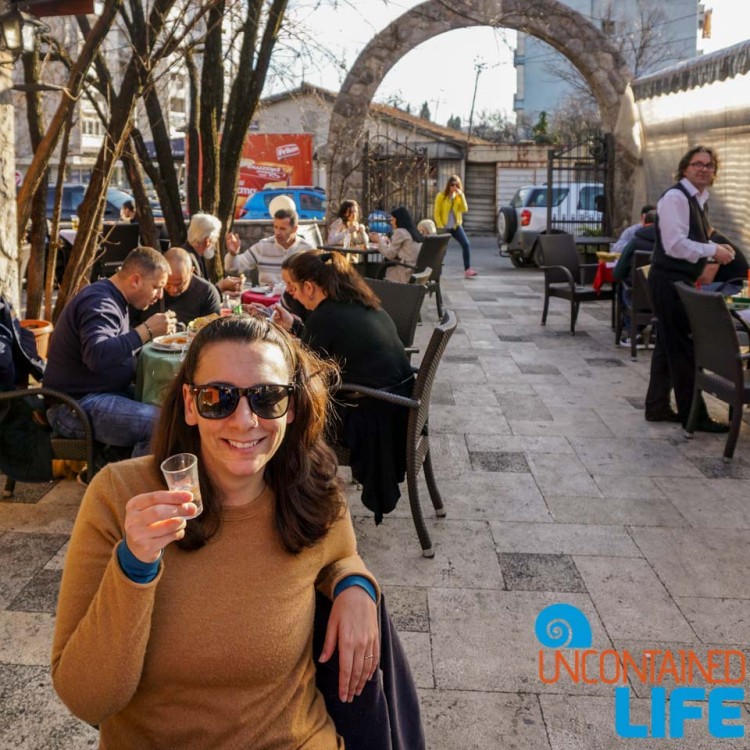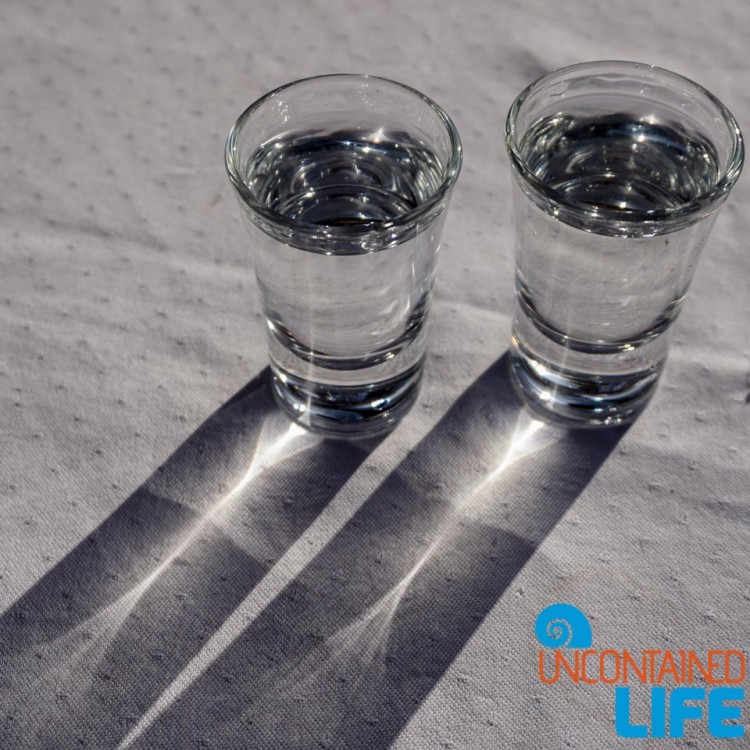 Grab a Drink at Cafe Berlin (Njegoševa 24)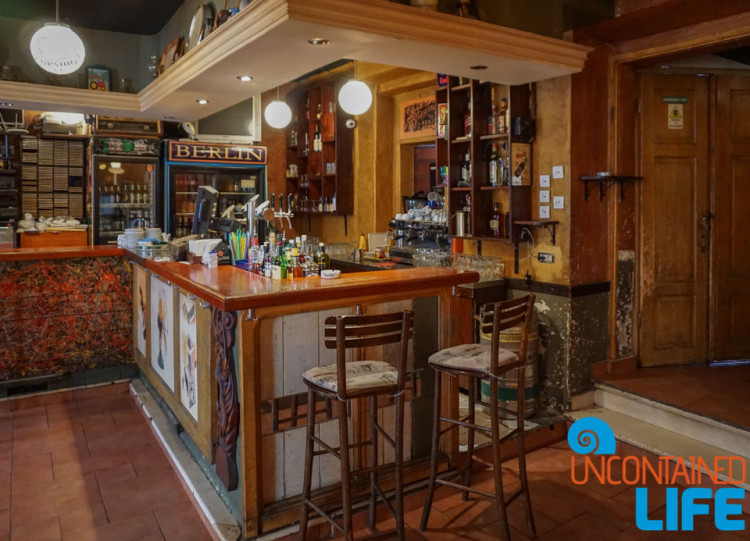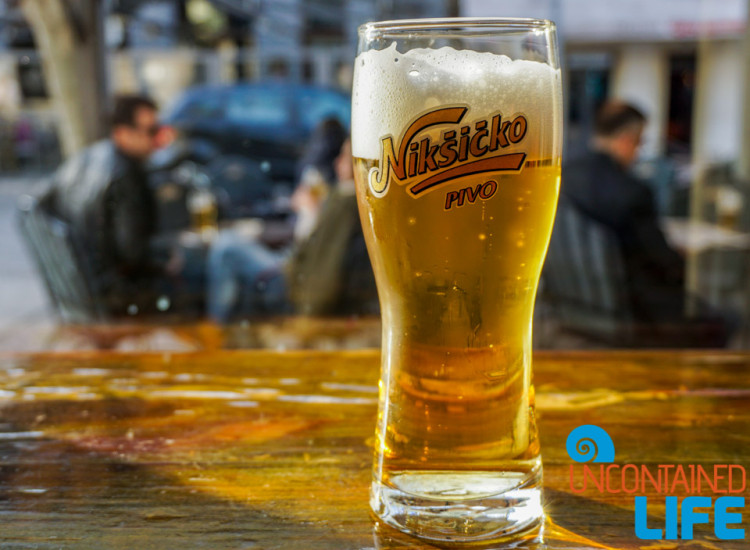 There are a number of nice places to grab a coffee or beer along Njegoševa street, but one of the best is the bohemian-styled Cafe Berlin.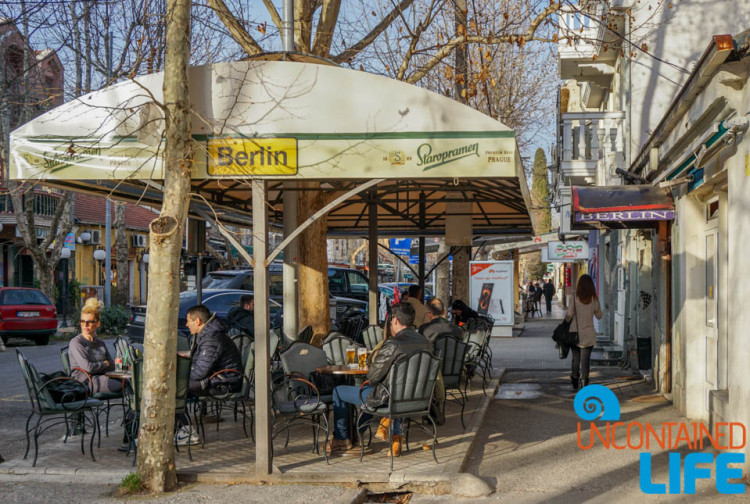 The atmosphere is relaxed, the music selections are solid (and varied) and the beverage prices can't be beat (coffees are around 1 euro, beers around 1.50 euros, hard liquor around 2 euros).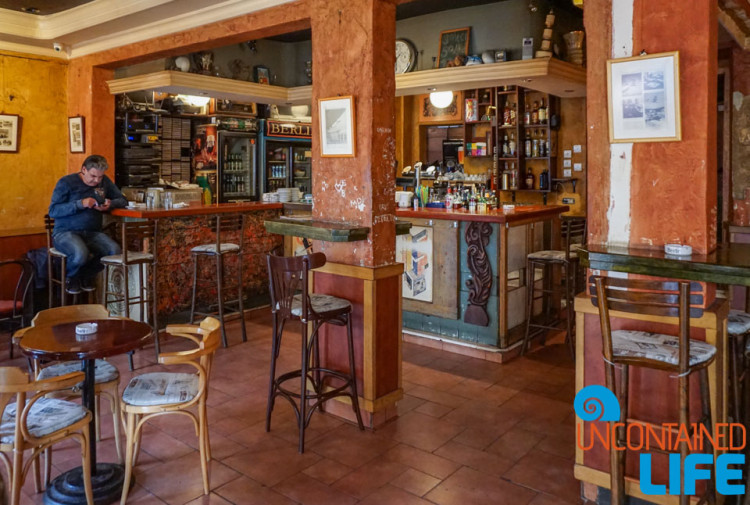 Berlin wasn't crowded when we visited in the late afternoon, but according to the staff, the place get pretty packed in the late night/early morning hours.
Hang Out on Moscow Bridge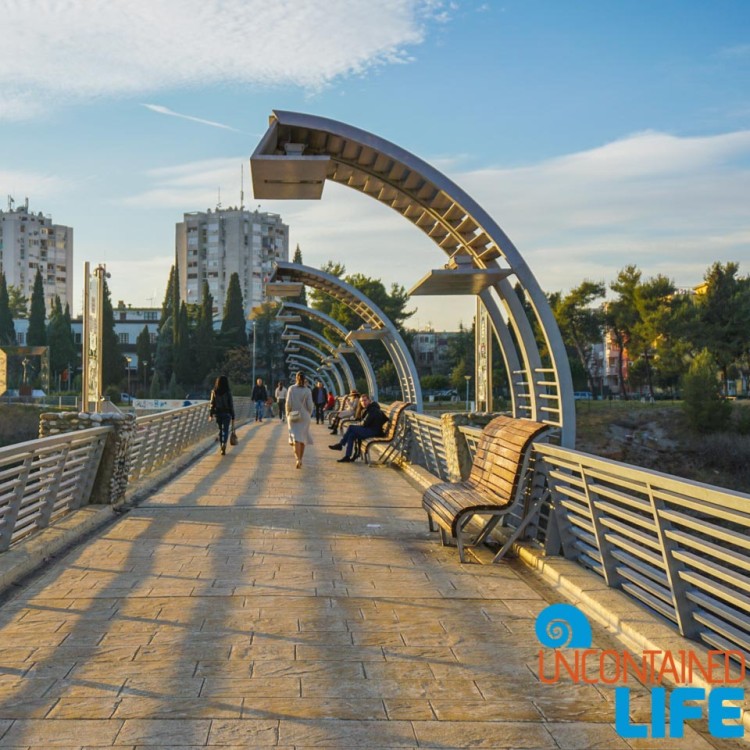 Something that's definitely worth checking out if you're looking for things to see and do in Podgorica, is Moscow Bridge: the city's newest pedestrian bridge, situated parallel to Millennium Bridge.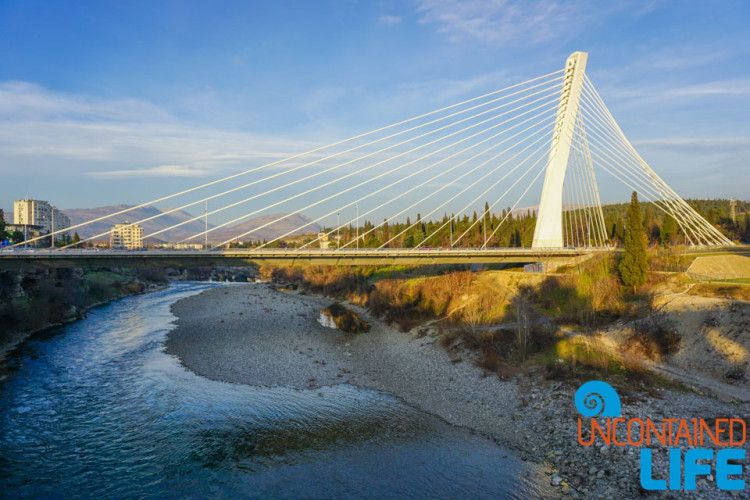 Moscow Bridge not only runs across one of the loveliest parts of the Moraca river that you can see in the city proper…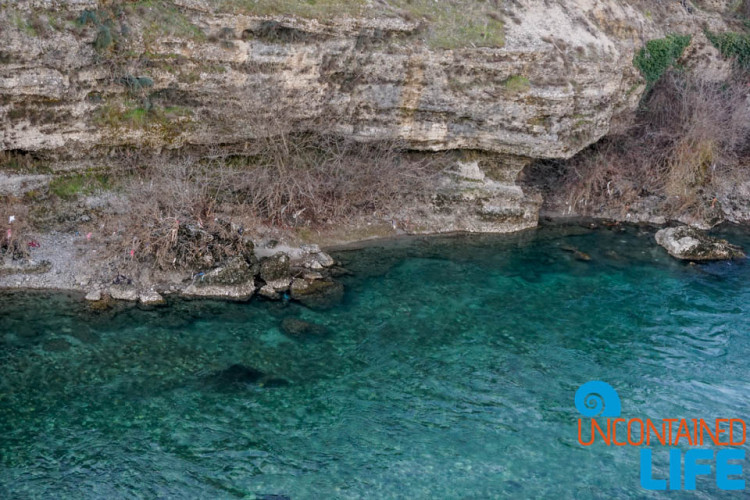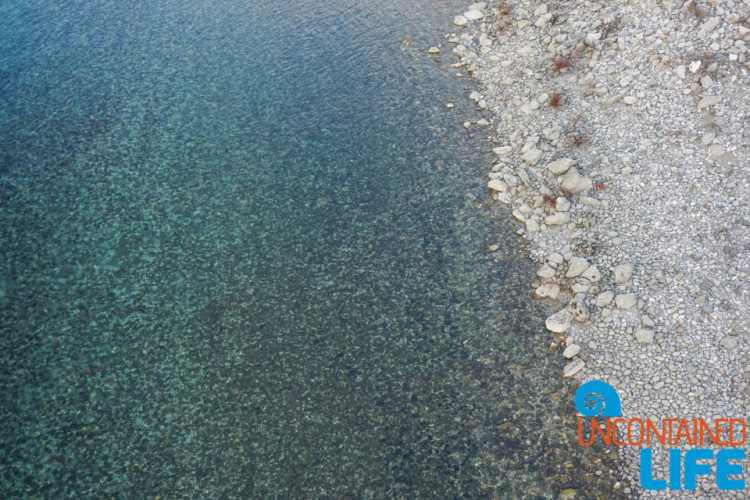 …it's also one of the best places to take a seat, catch some sun and people watch.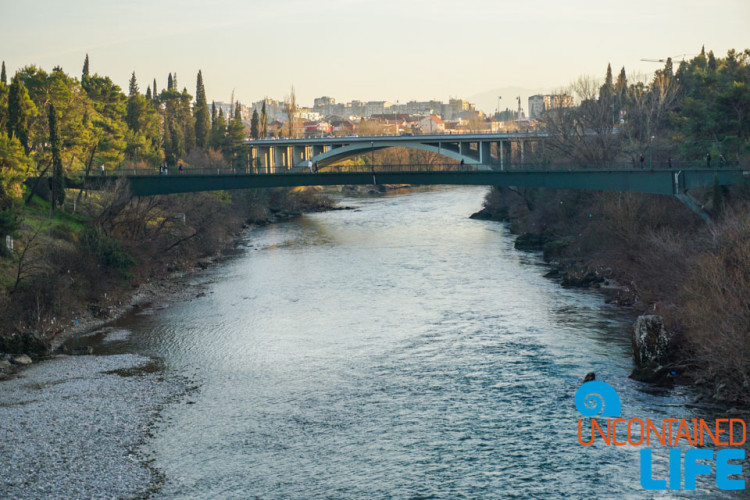 After enjoying the view from the bridge, continue across and visit the weird and wonderful Vladimir Vysotsky Monument—a gift, complete with skull, from Moscow to Podgorica in 2004.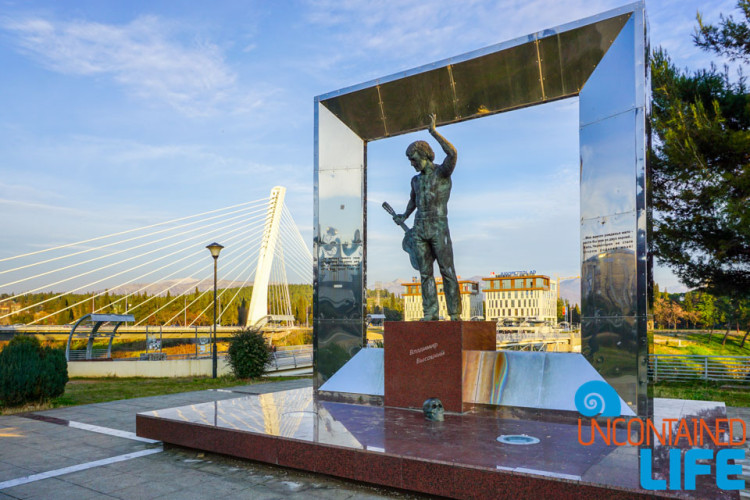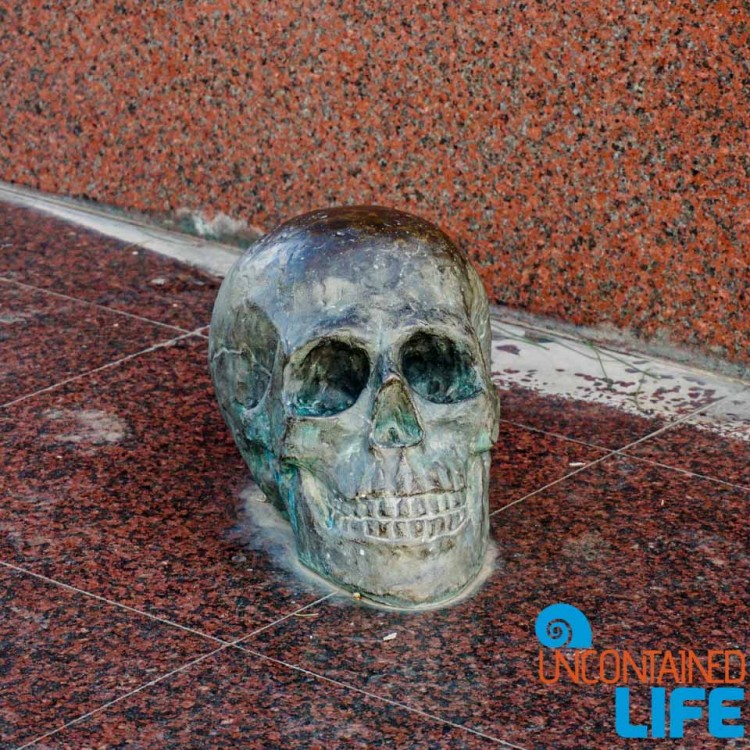 Vysotsky (1938-1980) was a tremendously influential Russian singer, songwriter, poet and actor who, apparently, loved Montenegro. The words inscribed on the monument are a line from a poem Vysotsky wrote; translated, they read, "I regret in this life that I don't have two roots, and I can't name Montenegro as my second homeland."
1 Thing to Expect (or, rather, not expect) in Podgorica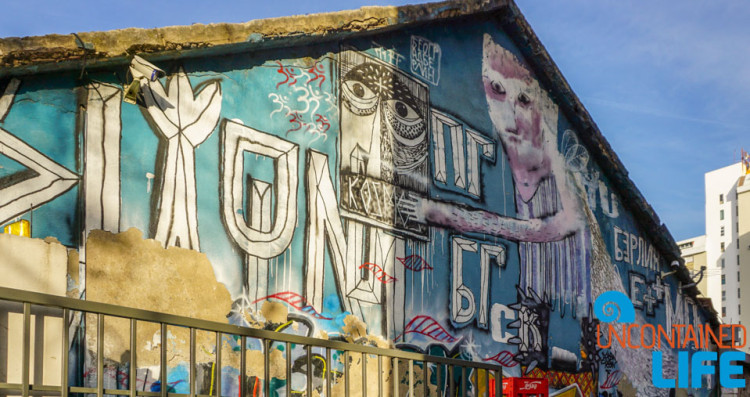 As previously mentioned, our consensus on Podgorica is that it is absolutely not "a hole." Sure, it's not going to be on any top ten lists anytime soon, but who knows what the future holds for this still-developing area? (Go ask anyone who visited NYC in the late 1980's if they ever thought Times Square would become the Disney-esque place it is today.)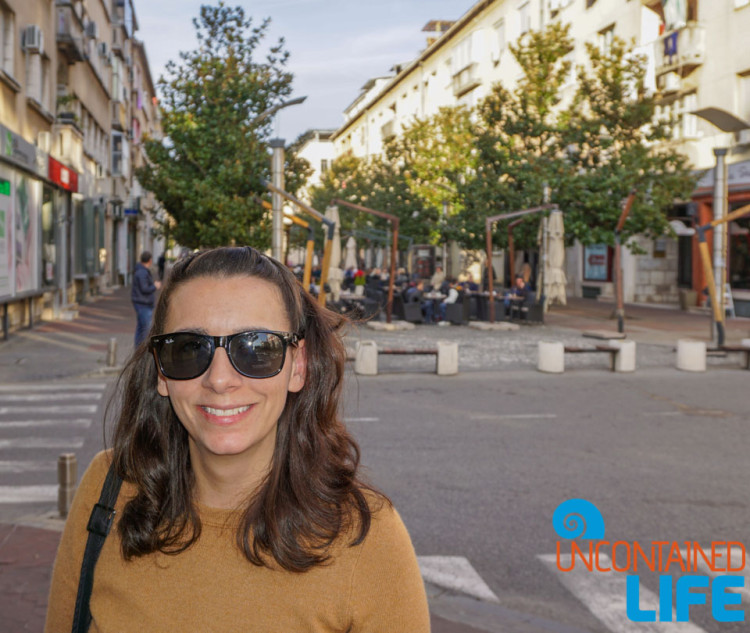 That being said, it's important that any visitor looking for things to see and do in Podgorica be prepared for the fact that it's a very different sort of place than the tourist hotspots along coastal Montenegro. What do I mean? Well, to put it bluntly: Visitors, it's not all about you. Sure there are menus in English, but, in general, the city is mostly set up to serve local needs. This means low prices and few tourist traps, but also, that not everything is bright and shiny and packaged to please tourist sensibilities.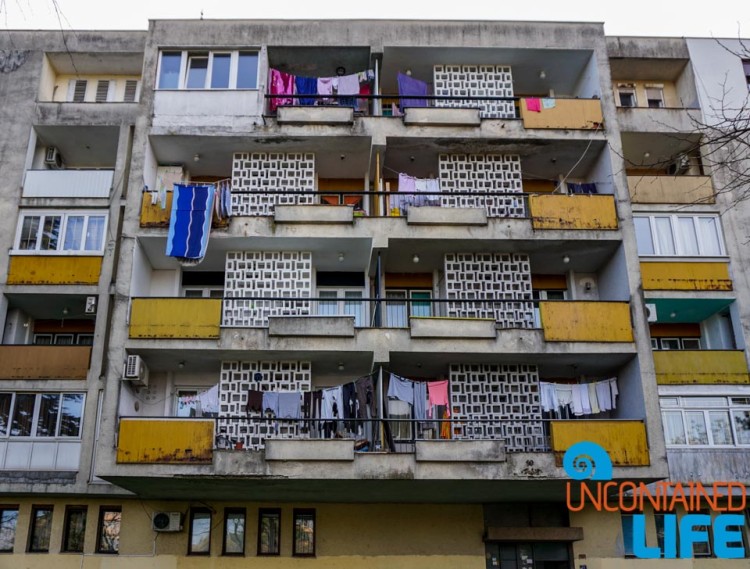 But really, isn't that what we want as travelers: to get to see real life around the world? We vote yes. Hope you enjoy your time in Podgorica, friends!
---
Traveler's Tips for Podgorica:
Money: Montenegro uses the Euro (1 USD = approx. 0.90 euros). Most places will accept Visa and Mastercard credit cards.
Transportation:
—Getting to Podgorica City Center: At the time of writing, there are only two only real transportation options from Podgorica Airport into town: train and taxi.
The train station (station "Aerodrom") is located approximately 1 km from the airport (see map below: walk from the airport parking lot to where the red arrow is pointing–that's the train station). You can search for the train timetable from station Aerodrom to station Podgorica at http://www.zcg-prevoz.me/ (English language version is available.) Cost is 1.20 euros per person for a second class ticket.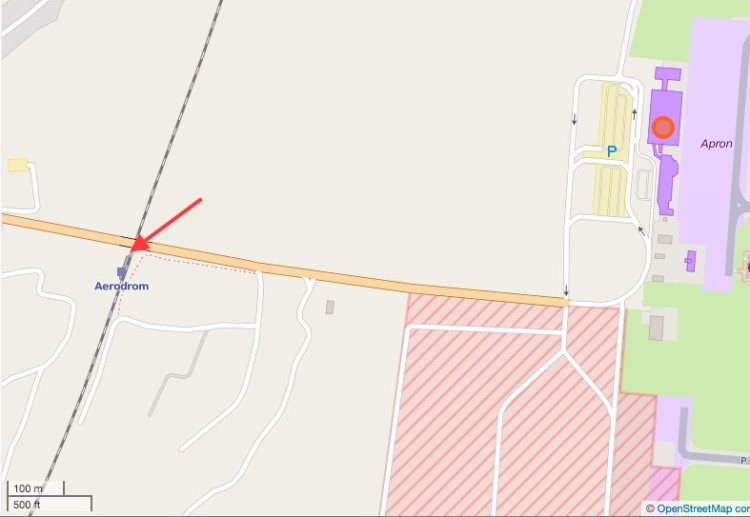 If you don't feel like a hike, grab a taxi into the city. But do NOT use the "official taxis" at the airport. Why? Because they'll charge you 15 euros! For a hassle-free, and cheaper option, book your ride in advance with Taxi Podgorica Airport. Your ride to anywhere in the center will cost a flat rate of 10 euros (for 1-4 persons) with no added charge for luggage.  
—Getting Around Podgorica: If you're just planning on roaming the center, you probably won't need anything but your feet to get around. If you do need a ride, however, taxis within the city are dirt cheap. A ten minute ride from New Town to the bus station, for example, cost us 1.40 euros.
—Getting from Podgorica to Other Montenegrin Cities: The cheapest way to travel between Montenegro's main cities is by bus. Because there are several different bus companies which serve Montenegro (each with their own timetable), the best site we've found for searching all available rides between cities on a given date is https://www.busticket4.me/EN/. Note that even though you CAN buy tickets in advance using this site, it's completely unnecessary (and not recommended unless you have a printer handy). Just show up at the station 15 minutes before you want to leave and you should be fine. (Maybe arrive a bit earlier during the busier summer months.) Bear in mind, some buses do charge a euro or two extra for hold luggage (4 Decembar–our favorite company–does not charge). 
In some instances, if you're two persons or more, it can be the same price or cheaper to take a taxi to your destination (we found this to be the case when traveling from Herceg Novi to Dubrovnik, Croatia). When traveling between major cities (or across borders) taxi prices should be flat rate (and are sometimes negotiable). 
Accommodation: 
–Budget: We booked our nights in Podgorica through Airbnb (we stayed at Mina's "Cosy apartment" in New Town). For most visitors, staying in New Town will be preferable to staying in Old Town.
Click here to get $35 off your first Airbnb stay, compliments of Uncontained Life!
–Midrange: Enjoy great accommodation–with breakfast included!–right in the heart of the downtown pedestrian area. Alexandar Lux Hotel gets rave reviews for comfort and service (and the prices are fantastic). For best rates at the Alexandar Lux Hotel, check Agoda.com (can be as much as a 60% discount at times!)
Are you on Pinterest? Pin this post!