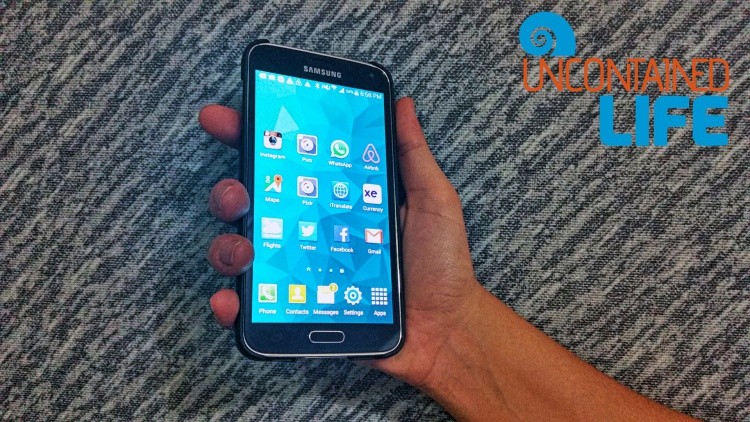 In today's mobile world, a smartphone is one of the most powerful tools in the world traveler's arsenal. From booking inexpensive flights, to finding the correct way to ask "is this chicken?" in foreign restaurants, these travel apps (all available for both iPhone and Android) will help make planning and enjoying any adventure just a little bit easier.
Finding Flights: Skyscanner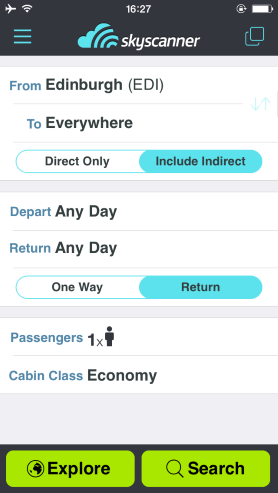 Skyscanner may look like any other flight comparison app, but in truth, it's a game-changer in the hunt for inexpensive travel options. Why? Because, unlike other fare-comparing apps, its model doesn't just let you pick one date or destination to search: you can, quite literally, search for flights from your home base to "everywhere" in the world. Better still, you can search for the cheapest flights to the destination (or destinations) which interest you on one specific date, one specific week, or (our favorite) for an entire month (you can see which dates during the month are cheapest as either a bar graph or in calendar view). Not ready to buy right away? Skyscanner lets you set up alerts so you can track price changes.
Accommodation: Airbnb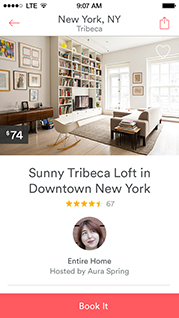 We're big fans of both Agoda and AirBnb when it comes to finding great accommodations, but at the end of the day Airbnb's app offers its users more than just a way to find a room or apartment rental*. The app's trip-tracking and wishlist functions let you keep track of your travel plans (and make plans–real or imagined–for future trips) while it's built-in "conversations" feature lets you communicate directly with your host so you can ask questions and, possibly, even negotiate prices. New to Airbnb? Click HERE to get a $35 travel credit, compliments of Uncontained Life!
*Update: Airbnb has recently partnered with certain boutique hotels which can only be booked through Airbnb–just more accommodation options! 
Staying in Touch: WhatsApp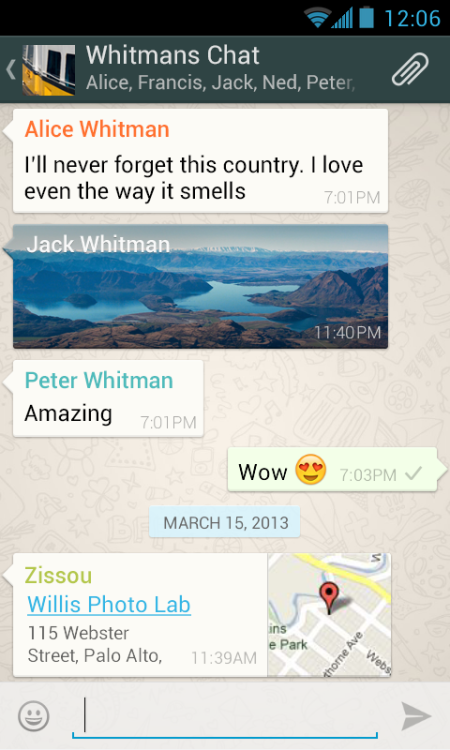 There's a reason WhatsApp has become the go-to communication app for the jet set. WhatsApp works via your internet connection allowing you to message friends without your having to pay your provider's international rates. If you're just taking a short trip don't have a good international data plan with your current network provider (if you're U.S. based, check out T-Mobile: they offer free wifi calling, data and texting in 120 countries worldwide) consider a mobile hotspot service like Skyroam. If you're more of a talker than a texter, apps like Viber will let you call fellow app users for free* using your internet connection. *Network fees may apply.
Note: WhatsApp is free for the first year. Rates of $0.99/year may apply after year 1.
Translation: iTranslate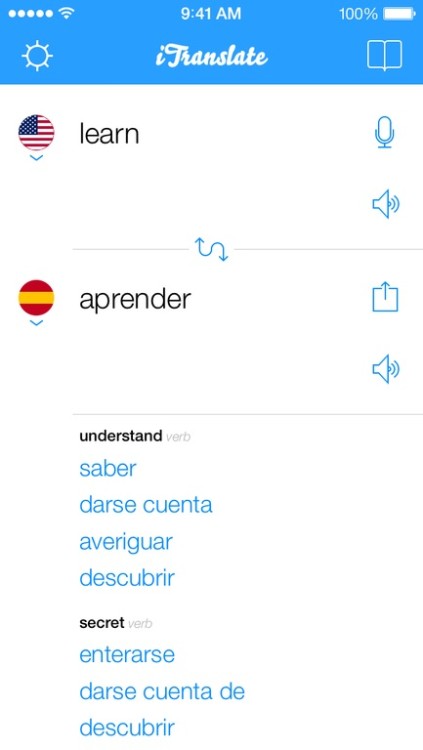 Google translate may be the big name of the translation game (thanks in no small part to it's kinda-works-kinda-doesn't image capture-and-translate technology) but when it comes to being able to communicate easily and quickly on the go our go-to app is iTranslate. iTranslate's easy-to-use interface, voice recognition translation feature, voice output (so you can hear how a foreign word or phrase sounds in a variety of dialects), and comprehensive dictionaries have kept us from hitting a communication wall in more than one occasion during our travels.  
Photo Editing: Pixlr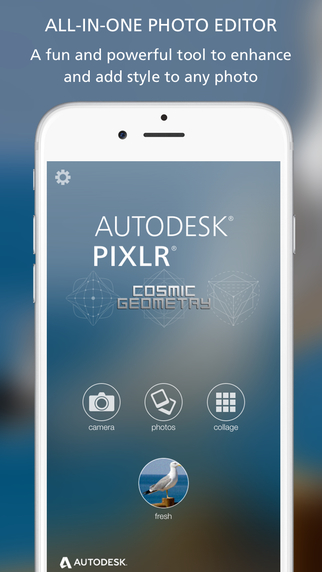 Autodesk's Pixlr is an all-in-one photo editing app that will make sure your Instagrams and other digital memories look like they were shot by a pro. The app covers everything from basic "auto" fixes (including red-eye removal and blemish healing), cropping and resizing to more complex tools that let you adjust lighting, color and contrast. The app also comes complete with a wealth of overlays (akin to Instagram's filters), stickers, borders and dramatic effects.
Currency Conversion: XE Currency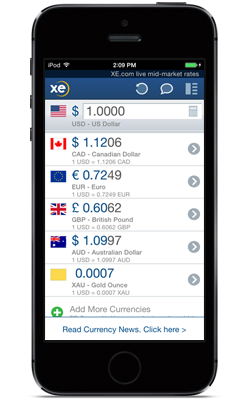 If anything will give you a headache when you're traveling it's trying to calculate currency conversions and keep track of ever-changing rates in your head. Take the pain out of the process with the XE Currency app! XE offers users live exchange rates (and historical price charts) and lets you calculate how much your home currency is worth with the click of a button.
Do you have an app you consider to be a travel necessity? Share your tips below!
Looking for more recommendations? Check out our Travel Gear Page to learn about what Justin and I take with us when we hit the road.
---
Support Uncontained Life!
If you've found this site helpful, the best way to say thanks is by clicking on one of our Amazon links. Whenever you make a purchase within 24 hours after clicking one of these links (even if it's of a product we don't have listed), we make a small commission (at NO extra cost to you) which helps us keep this site running. Thanks for your support!