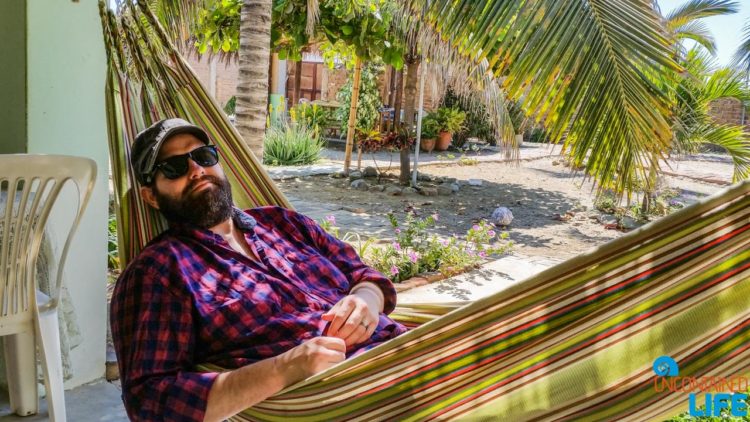 One of the things Justin and I get asked, on a fairly regular basis, is how we deal with getting sick on the road. Truth be told, we don't get sick often. And when we do, the worst usually passes within 24-36 hours. But the thing that happened when we were visiting Mancora, Peru. That's another story. This story:
Bad Beginnings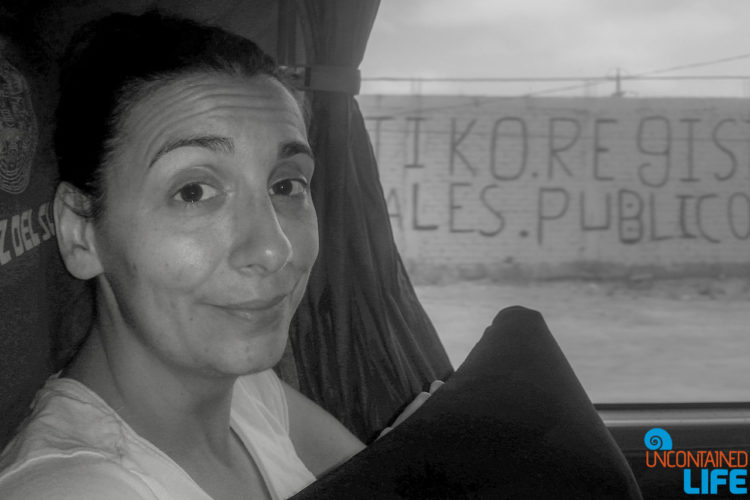 This tale begins, as many travel horror stories do, on a bus. Of course, we didn't know, at first, that we'd entered the danger zone. In fact, when we first got on that bus in Trujillo after spending a lovely, low-key week in Huanchaco, Peru, everything seemed downright peachy. See, this bus wasn't just any old bus. This was a fully-reclining armchair-sized seats, personal video monitor, food-and-drinks served at your seat bus. It was, in other words, far posher than most of our travel vehicles, by a fairly large margin. And boy oh boy, were we excited about visiting Mancora. Our six nights there were, we'd decided, going to be "vacation time." No freelance work. No blog work. Just 5 days of swimming in the ocean and hanging in hammocks.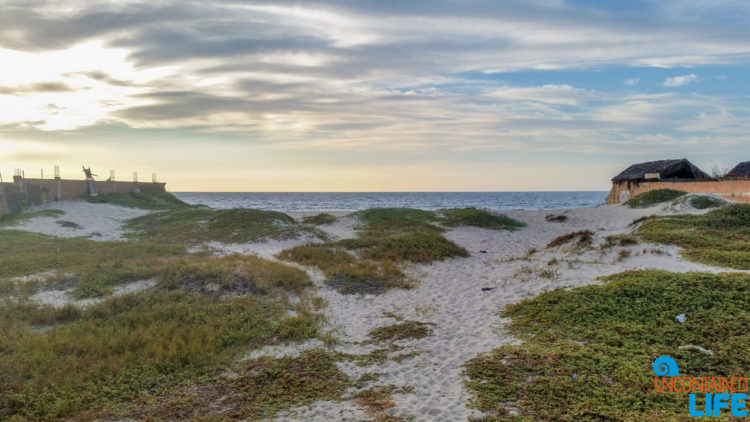 After watching a film and enjoying a small snack, I found myself drifting off to sleep. That's when it started. The back pain. Intense, back pain. And then my knees. Was I somehow developing instant arthritis? Ooo. Hot flash. Within 10 seconds I was dripping in sweat. And then…oh no…anything but that…a tidal wave of nausea. (Have I mentioned I have a phobia of throwing up? Well…I do!)
I'll spare you the details of what followed…and continued following for the remaining 5 hours of our trip. At some point along the way, Justin joined in the fun. Suffice it to say, by the time we crawled off the bus in Mancora around 5am, we felt half-past dead. So, sure, tuktuk driver, we'll pay you nearly $10 U.S. to take us to our accommodation when we knew it should have cost $3.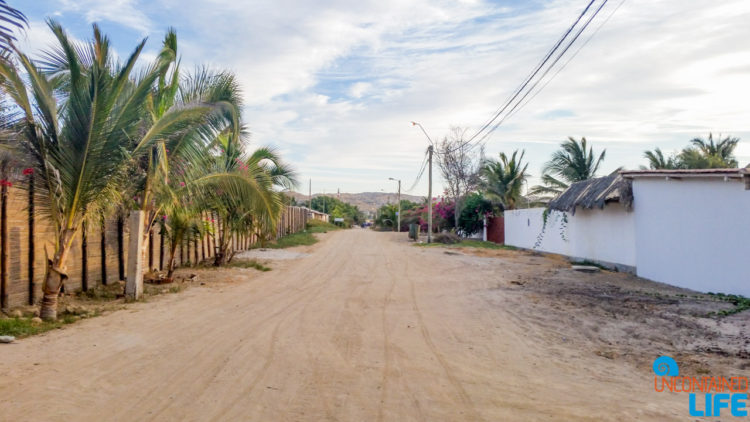 And yeah, when the hostel owners (who had expressly told us they'd be anticipating our early morning arrival) didn't answer their bell for 25 damned minutes we didn't (as we otherwise might have done) just leave and find someplace else to stay. No, we sat on the ground, let the mosquitos bite us and discussed whether it would be better to throw up in the stand of palm trees to our left, or to aim for what looked like a rubbish pile next to the construction project to the right.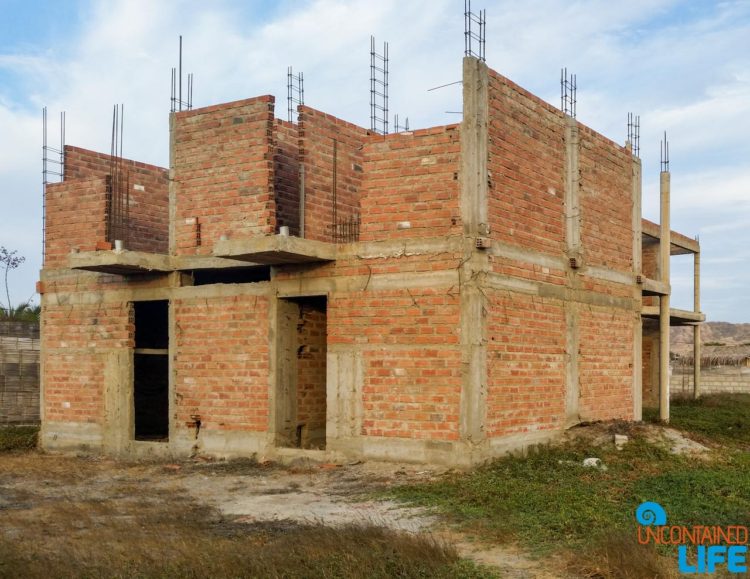 Down for the Count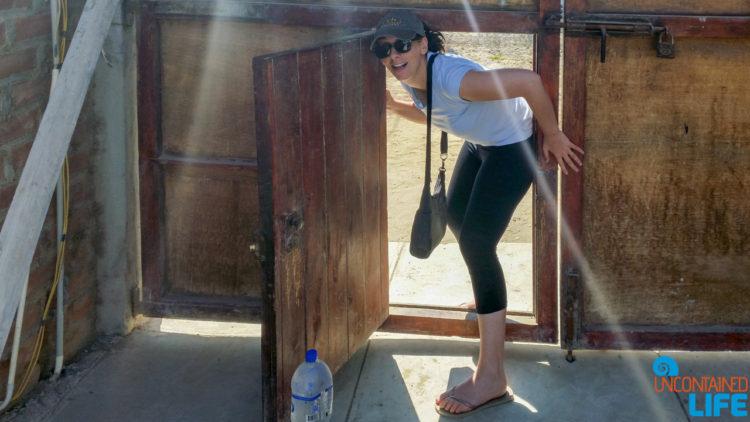 After finally being let in (the very small door) we eventually, *spoilers* did get into our private room. There, we turned on the fan, sprawled our sad and sorry selves onto the bed, and thus began Part Deux of our sickness adventure. The bathroom was, to put it delicately, fully occupied at all times. And lying in bed was no better: everything hurt. Every. Damned. Thing.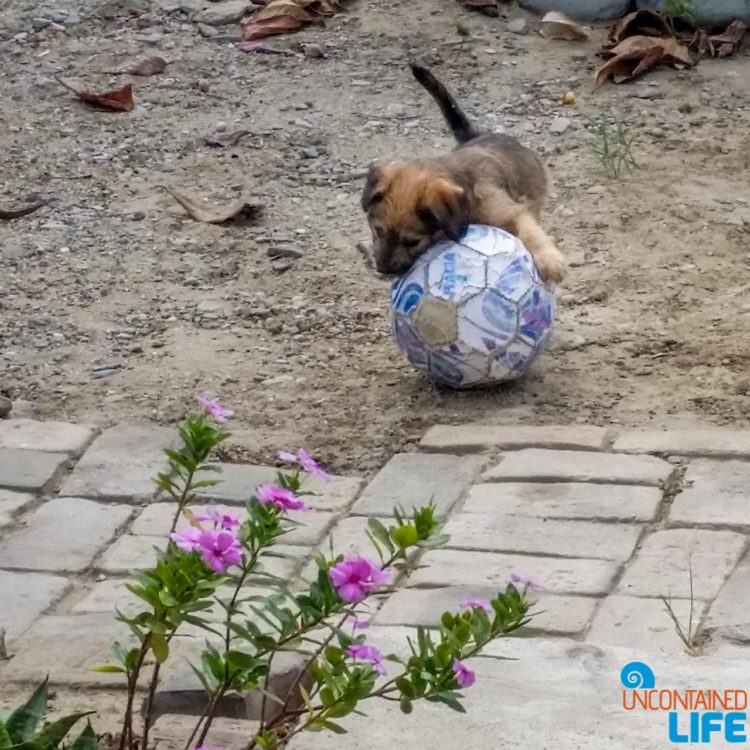 There was, luckily, free water on-site at the hostel, but nothing else except an adorable puppy. Thus, on day 2 visiting Mancora, Justin heroically made the journey into town and bought us saltines and gatorade. (Which stayed inside us for all of 5 minutes.) He reported the sun was shining outdoors…and then joined me back in bed.
You Do Take Credit Cards?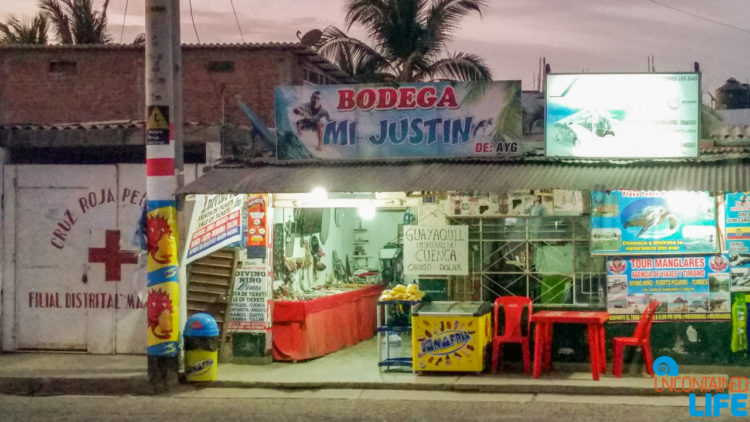 By the time day 3 rolled around, I was pretty sure if we didn't stop *ahem* visiting the bathroom, we'd end up dehydrated in a hospital somewhere. Thus, Justin pulled himself together once again (yes, I want to make sure it's clear he's the reason we're still alive) and visited a pharmacy for the necessary "make this madness stop" pills. When he stumbled back into the room, pills in hand, I asked him how much they'd cost.
"No clue," he replied. "Here's the receipt."
"Wow! You got ten pills for sixty cents! That's great! Wait, what's with the face?"
"That would explain it," he said slowly as he collapsed on the bed.
"What would explain what?" I asked.
Apparently, even though the pharmacy clearly accepted credit cards, Justin had no idea why the kind workers at the pharmacy had to have a four-person conference to decide if he could use his credit card to pay for the drugs. In his sick fog, his ability to understand currency exchange rates…or any Spanish went south and he had got it in his head that drugs typically cost a pretty penny (in this case, only 60 pretty pennies), so, he was going to pay with a card. This decision was, given the price of the pills, greeted with confusion by the pharmacists, who kept asking if he was sure he didn't want to pay cash. But hey, at the end of the day he got the pills. So, still a badass.
What Does Normal Feel Like?
By day 4 of visiting Mancora, the body aches had subsided, and we thought we might just be able to handle going out and finding non-cracker food. We ended up munching on sandwiches at a little cafe. (Or, in my case, taking a bite, chewing 100 times and then, by sheer force of will, making myself swallow.)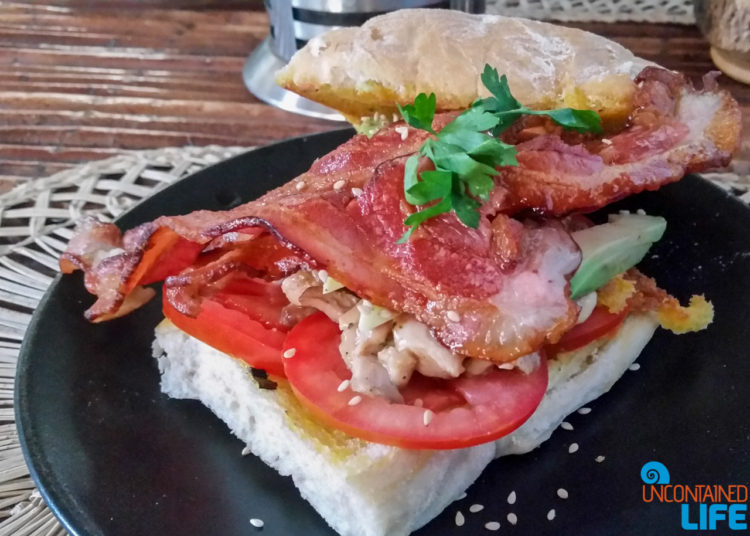 Then, feeling the need to reignite our caffeine addiction (diuretic, "smiuretic" right?!) we found Monkey Coffee, which served up a damned fine Chemex drip (though with an odd choice of glass).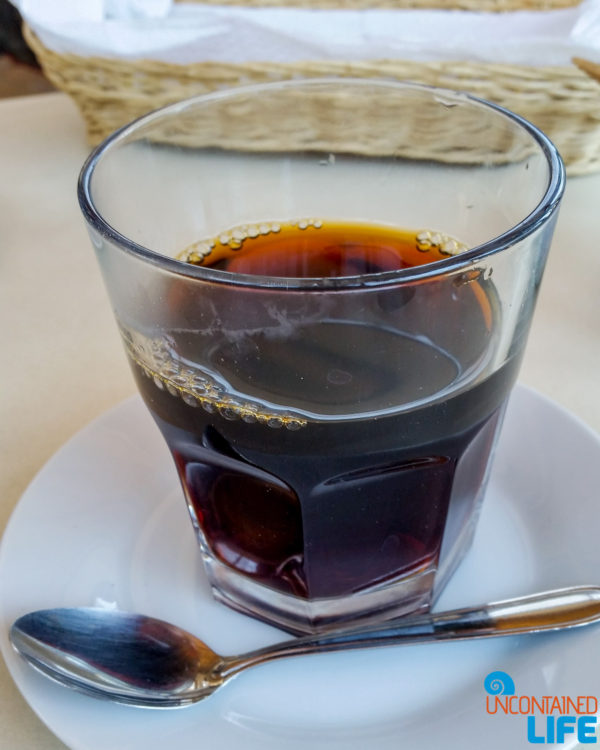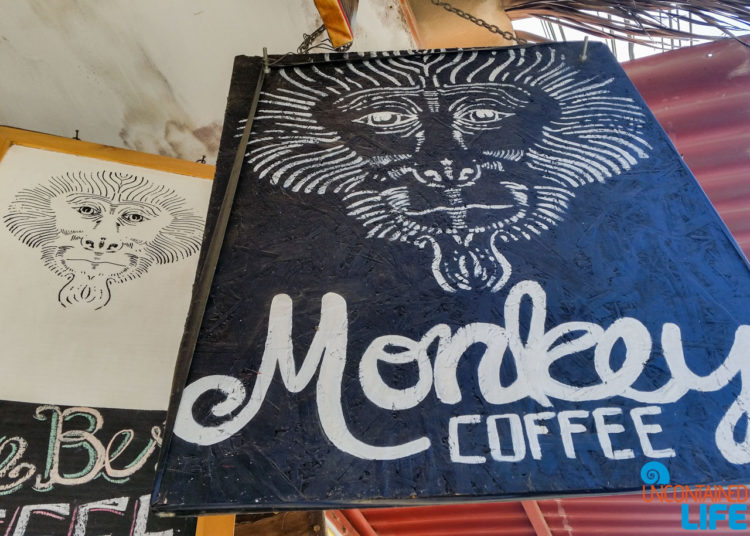 What Might Have Been (But Wasn't)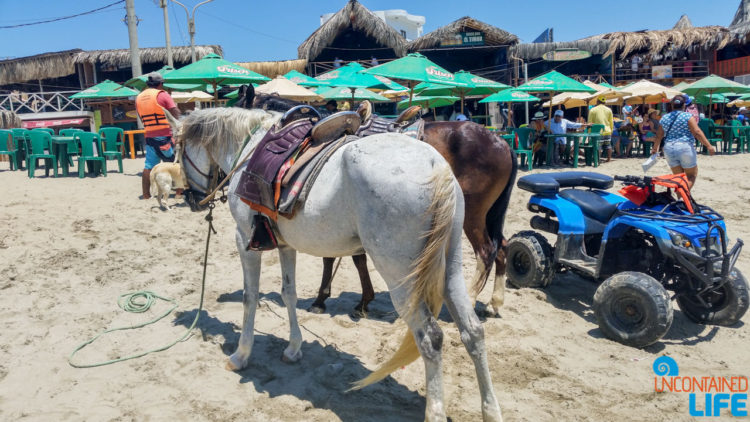 After our coffee, we decided to walk out to the beach and see what visiting Mancora might have been if we hadn't come down with the plague. Ok, maybe we hadn't missed too much. This scene was a bit intensely touristy for our taste.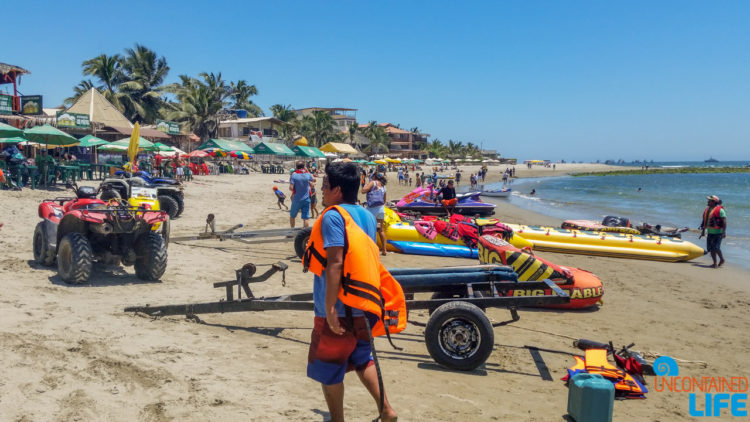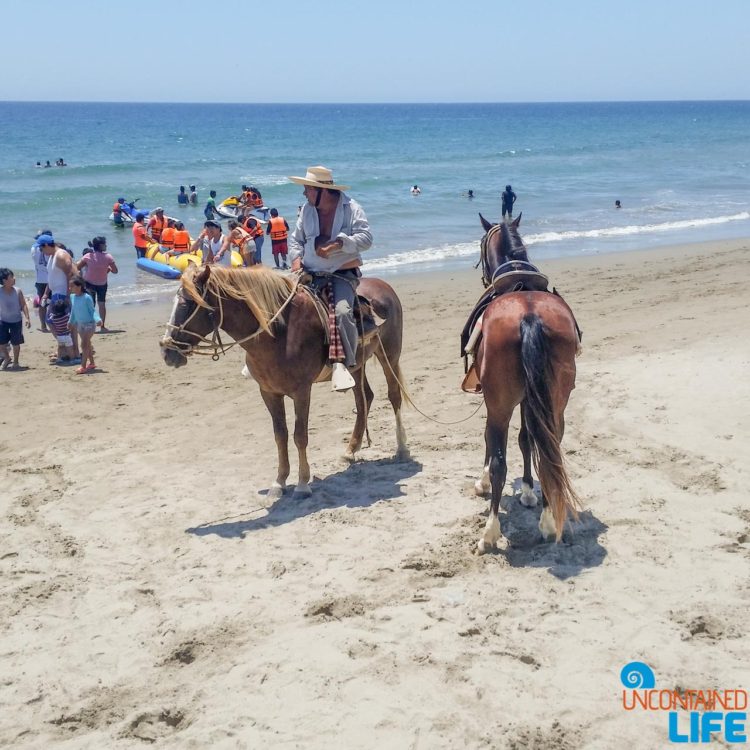 But then we moved further from the tourist zone and found…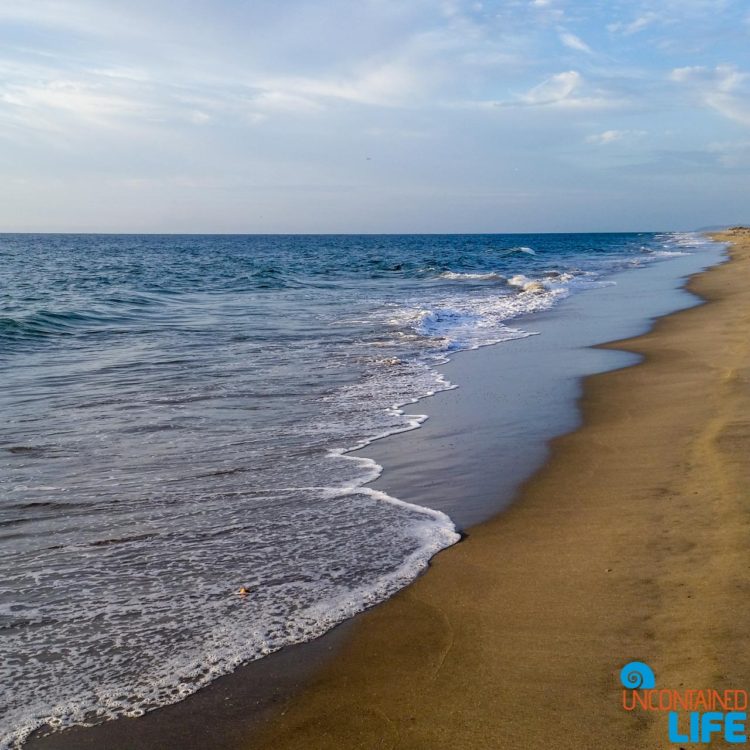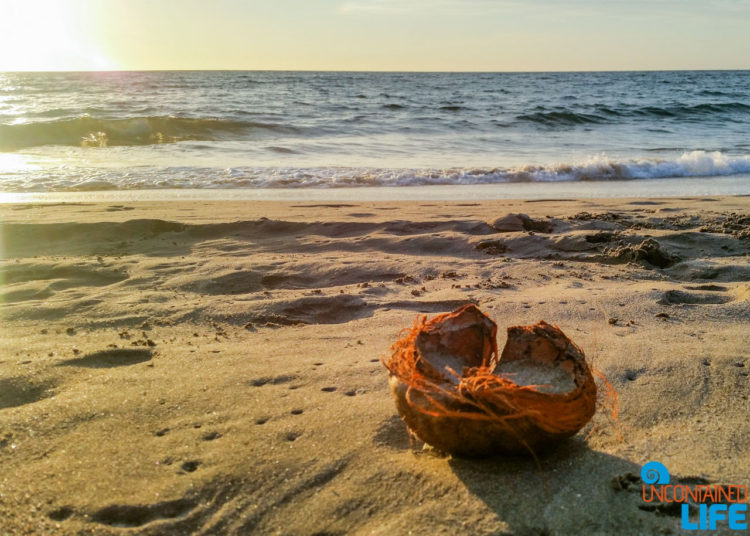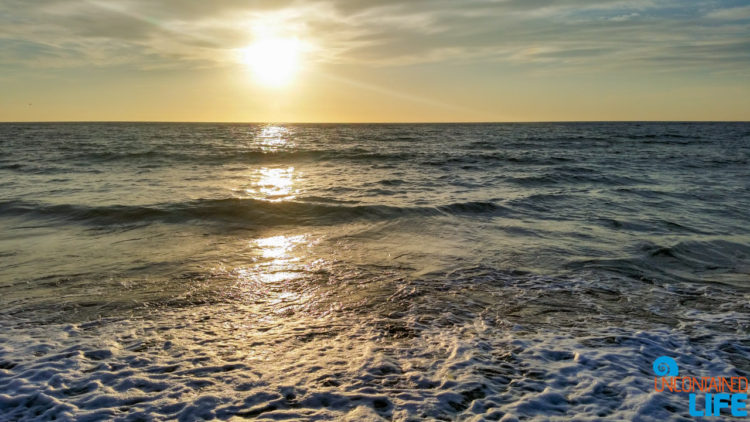 Ah yes. This. This we could have handled just fine.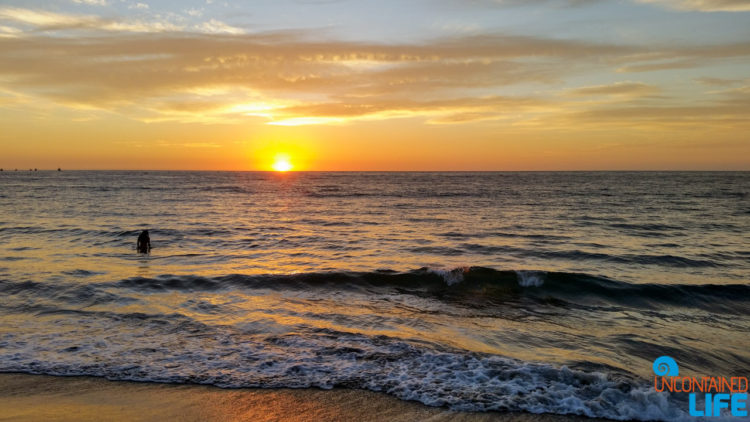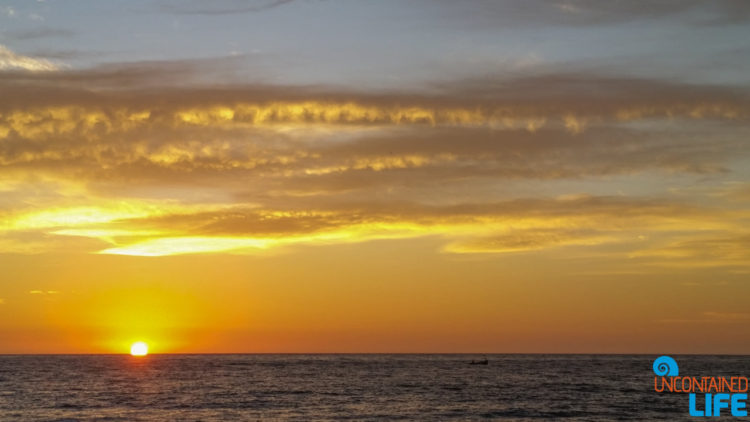 And the Moral of the Story Is…
Being sick on the road sucks (I know, shocking). And having our plans for visiting Mancora — I.E. taking a vacation — turned into "half past dead in Mancora" was definitely, also less than ideal. But we learned some valuable lessons from the experience, I think:
Always bring your own toilet paper onto a long bus ride. Even if you don't end up using it whist throwing up in said bus bathroom.

Peruvian pharmacists are nice…even when confronted with confused white boys.

Coffee is always a good way to celebrate surviving a serious illness.

Probably best not to try a dish which includes not-entirely-cooked eggs a mere 24 hours before a long-distance bus ride. Yes, even if the dude serving you said dish is super cool and whips up a killer homemade ranchero sauce. (Kinda buried the lead there, didn't I?)

Justin is awesome. (No, of course he didn't make me write that. Nope. Not at all.)