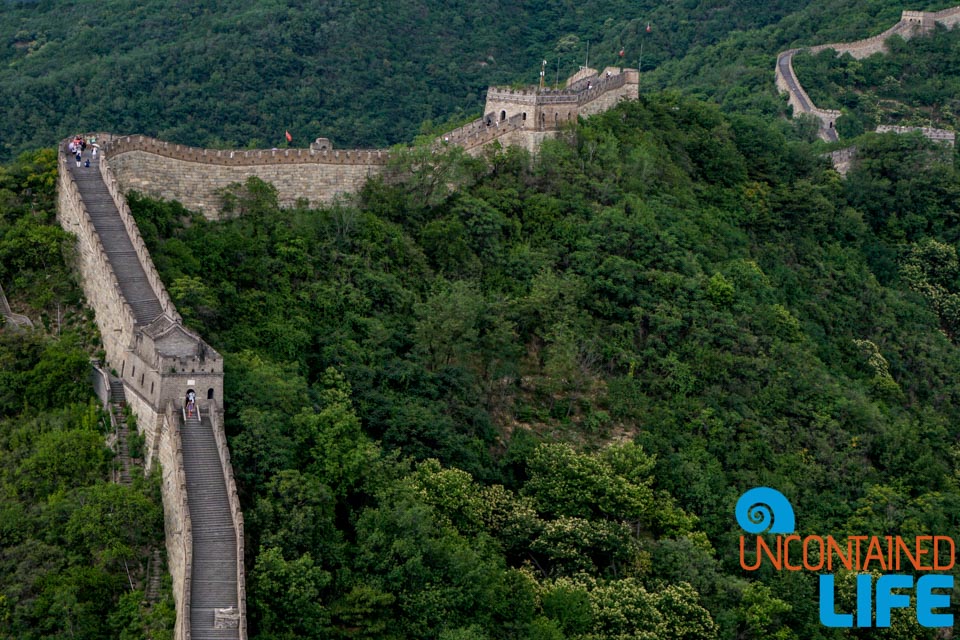 This GoPro video is from our adventure to visit the Great Wall of China, specifically, the Mutianyu section.
We rode the ski lift up to Tower Six which is really cool and gives you an introductory view of the wall. It also shows a little glimpse of the toboggan which is a fun way to return down the hill.
After climbing from Tower 6 to Tower 1 (in shorts and my Luna sandals) in the hot sun, we started to walk back down. Within the first few steps, a few drop of water started to fall.
And then it started to rain…and then it poured.
We were not prepared for the sudden downpour and so we made our way back past the towers as fast as we could using the wall and towers as cover. That really didn't work either because of the wind, the rain seemed to come from every direction.
But, we soldiered on.
We reached Tower 6 and there was a large group of people waiting under a tarp. They had closed the toboggan because it had become a giant waterslide and metal lighting conductor.
We knew that we had to get back down the hill so our bus wouldn't leave us so we took off running down the stairs and trail in the pouring rain.
By the time we reached the base of the hill, we were more than drenched.
As irony would have it, we reached our meeting place, Mr. Yang's, restaurant just as the rain stopped.
Next time we go visit the Great Wall of China, I'm riding the toboggan…and bringing rain gear.