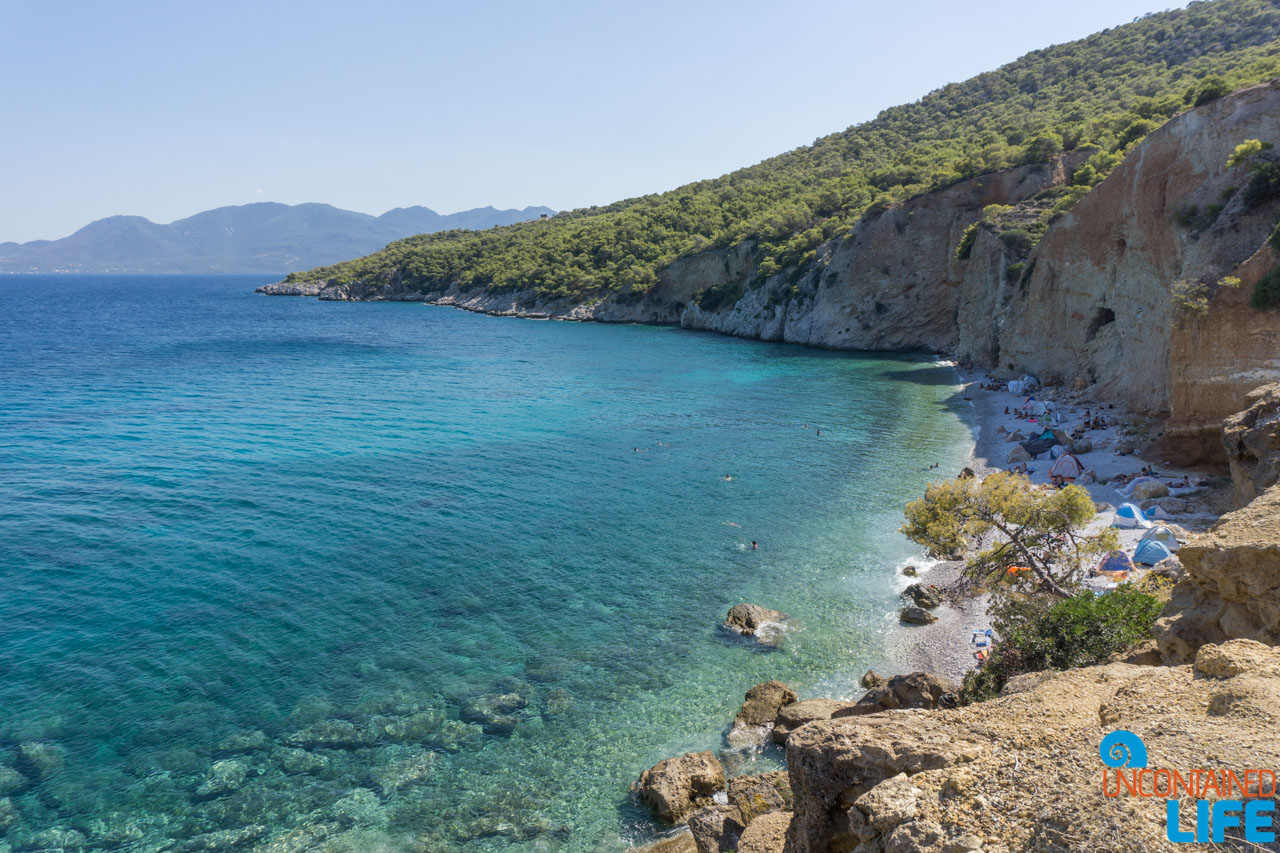 When Justin and I decided to explore Athens, Greece, this past July, we knew we wanted to plan a trip to one of the many islands easily reached from that capital city's port. But which to choose? More popular destinations, like Hydra, promised a wealth of beauty and charm, of course, but we were looking for something a little more off the beaten track. A place which wasn't yet a mass tourism hotspot. Someplace like Agistri. Here are 7 reasons why we fell for this tiny island and why we encourage you to visit Agistri too!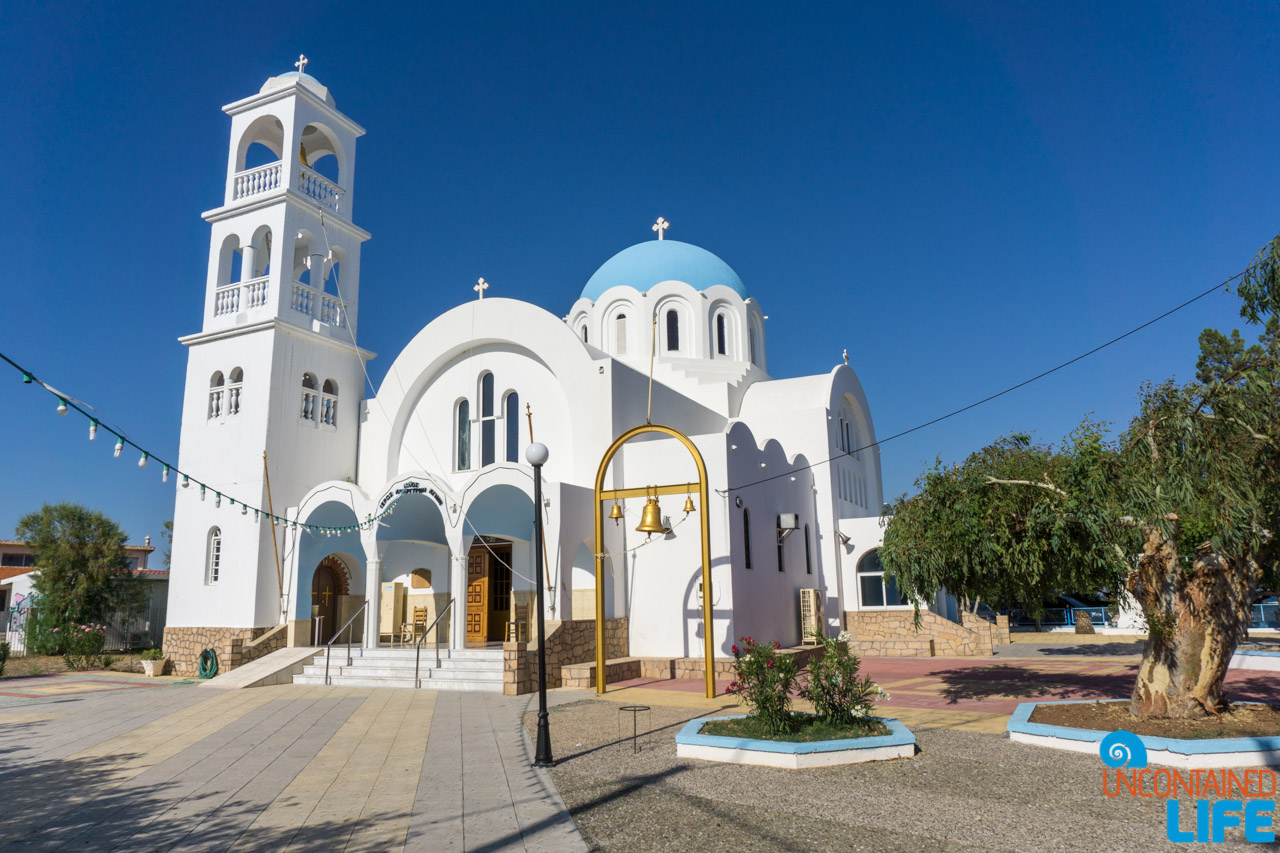 1. Location, Location, Location
A ferry or fast boat ride of between 1-2 hours (depending on the type of ship)
makes it incredibly easy to visit Agistri.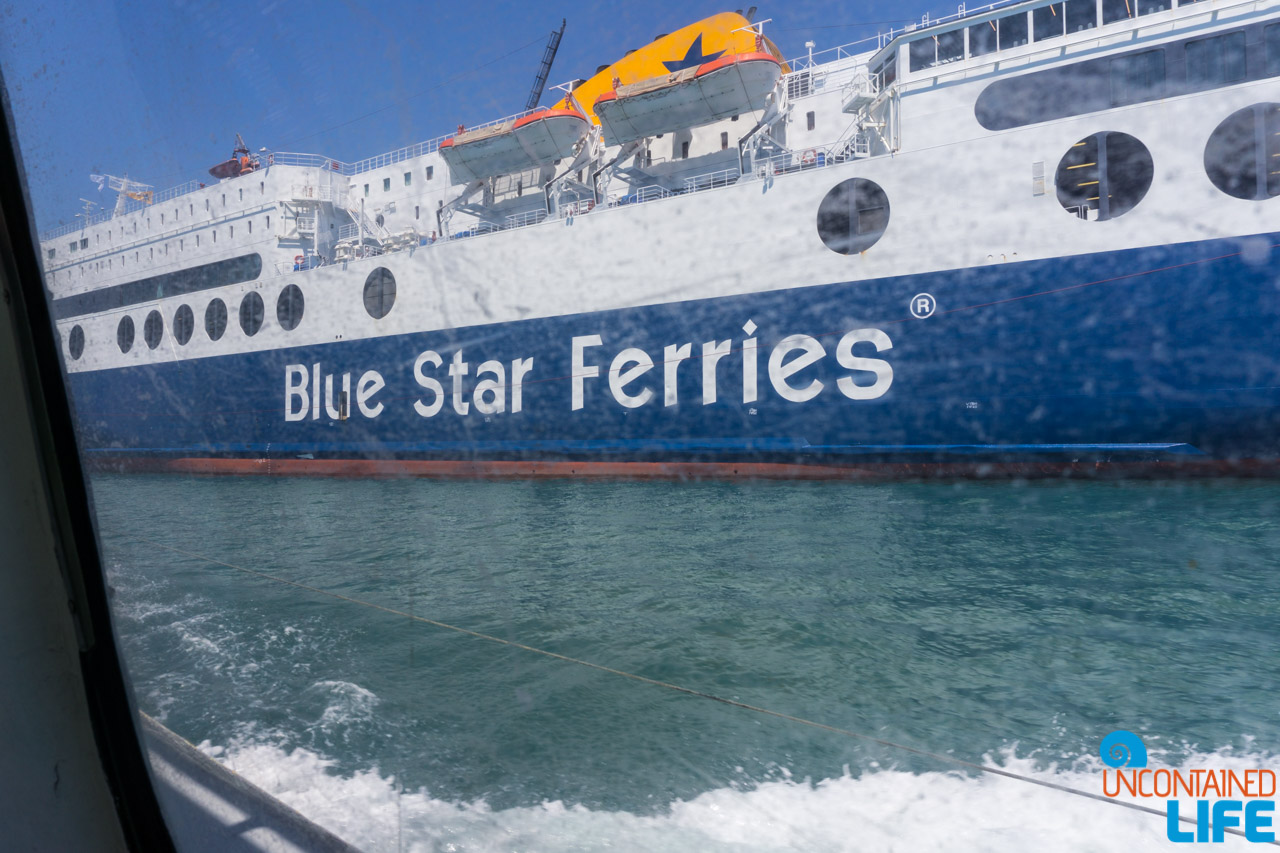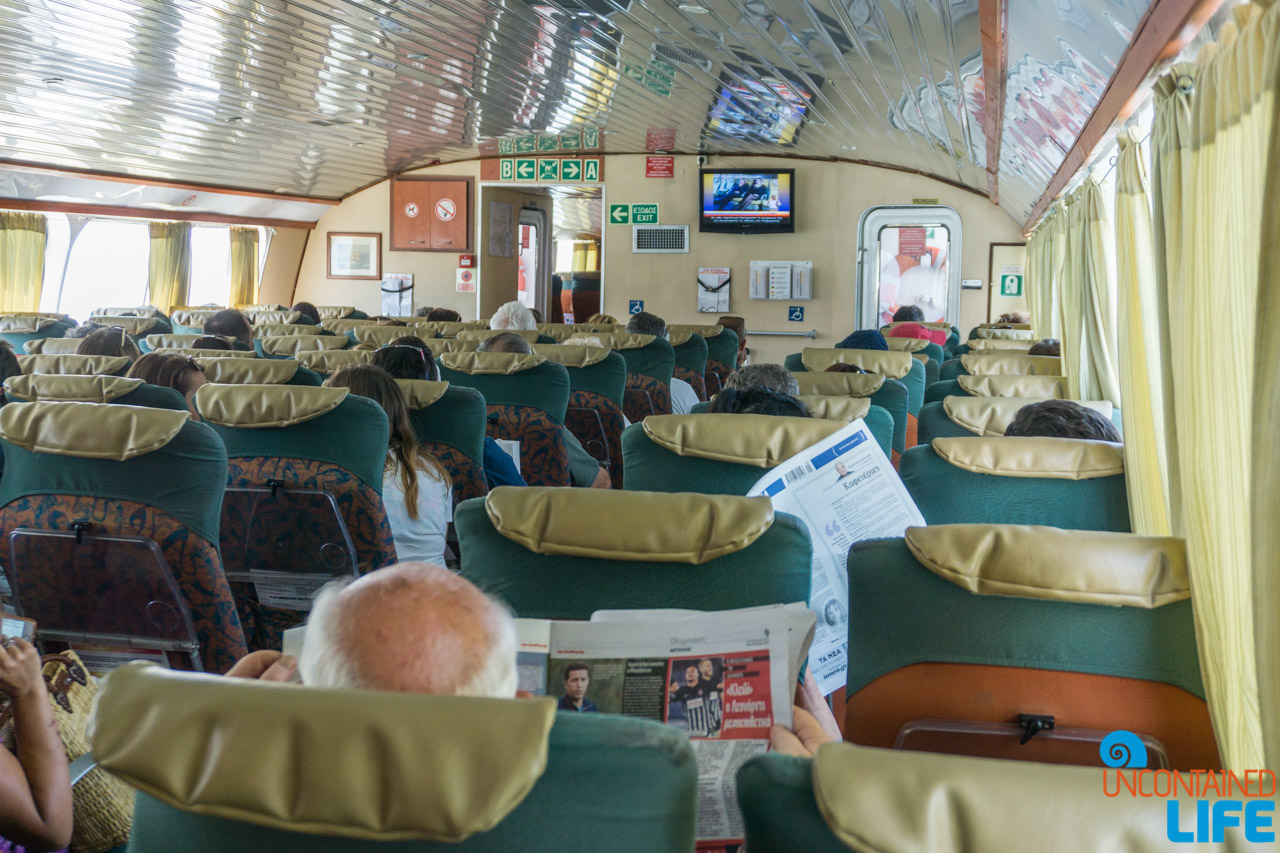 And yet, despite the island's close proximity to Athens, quiet, laid-back Agistri feels a world away from that bustling city.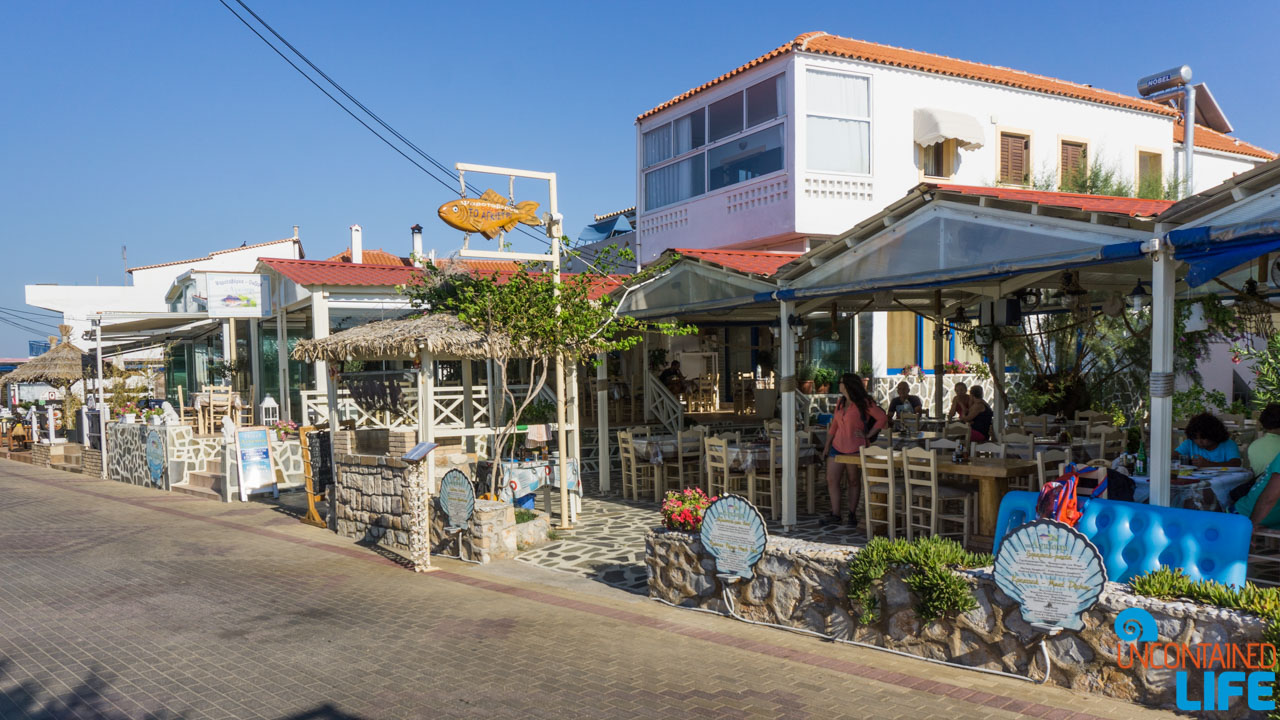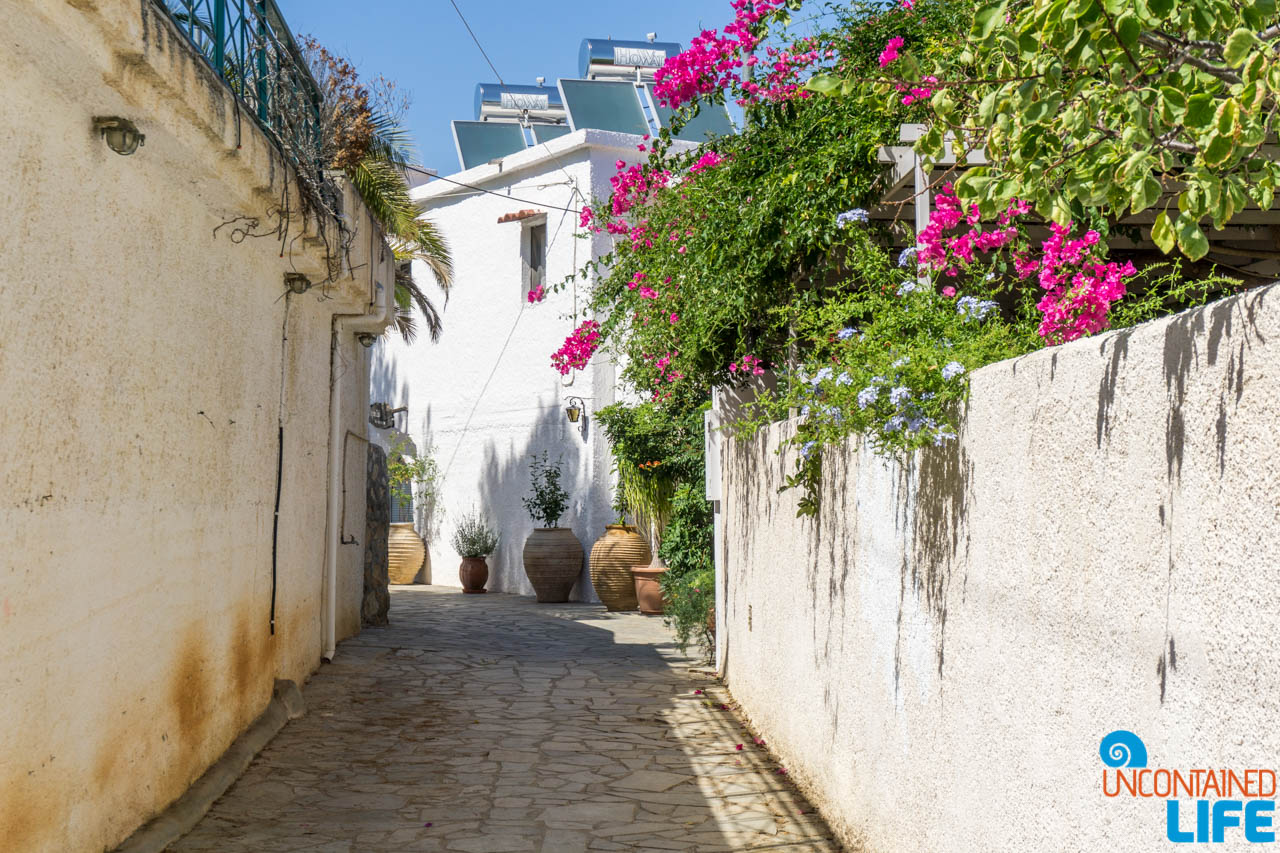 Too, while the island certainly isn't untouched by tourism, we found that, by and large, Agistri remains off the radar of foreign visitors, most of whom got off the ferry at the larger island of Aegina.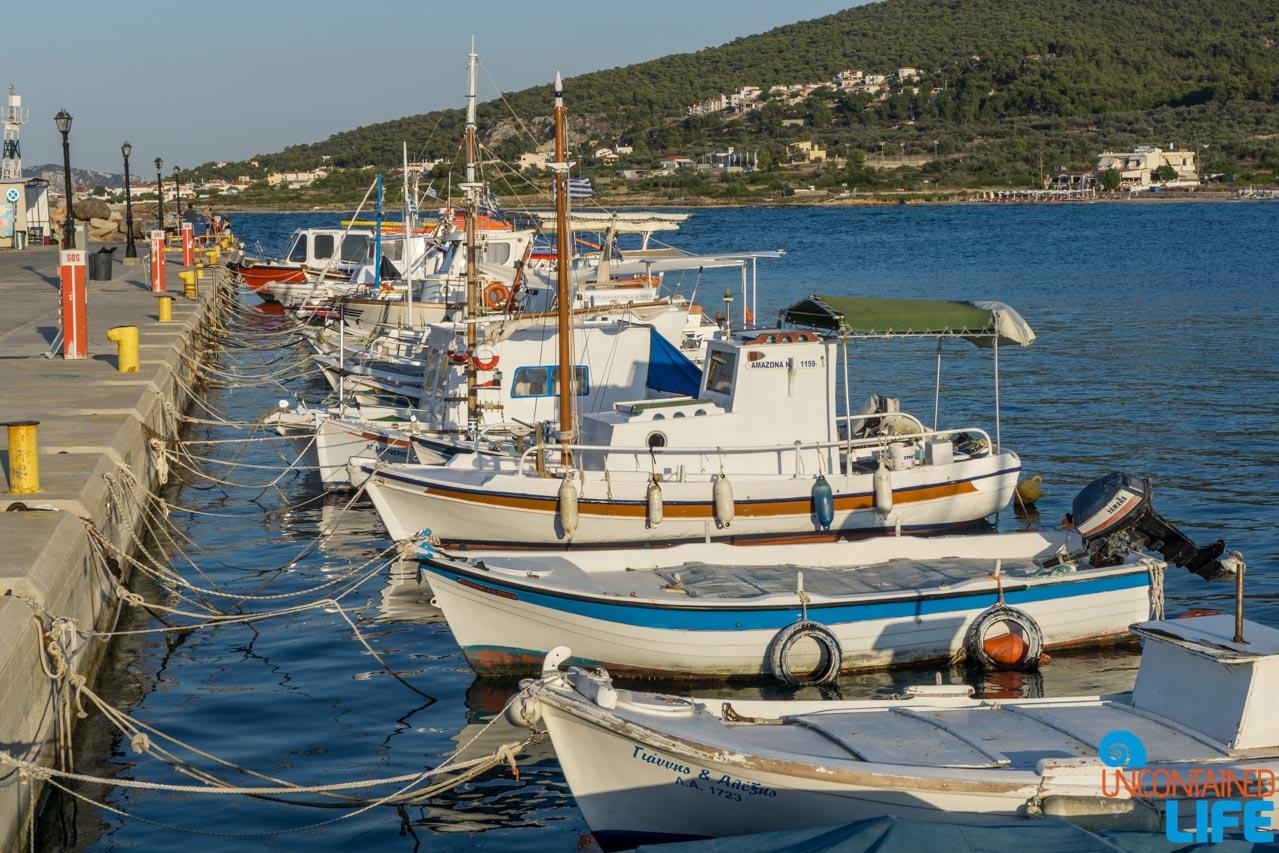 2. Crystal Clear Water Wherever You Roam
There's really nothing like swimming in the sea around Agistri.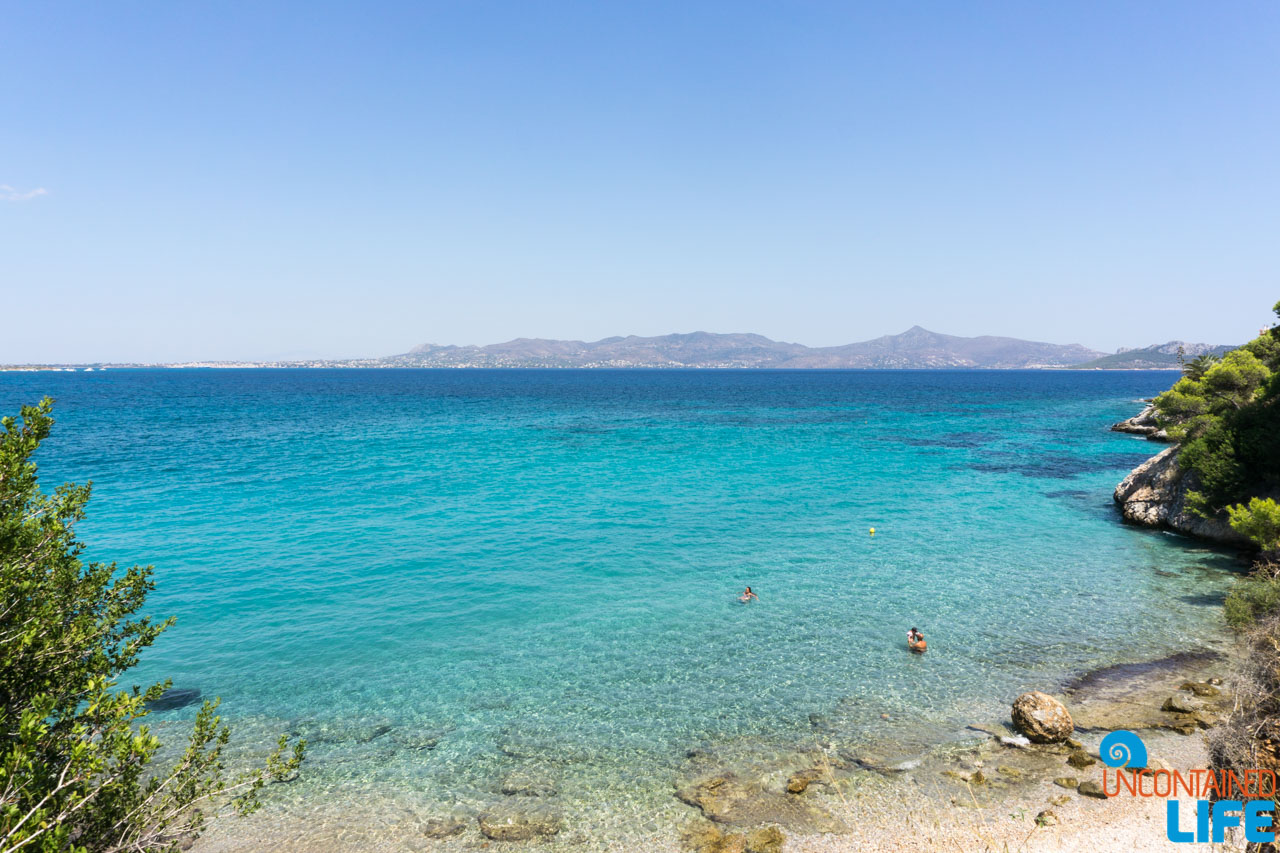 Whether you're splashing near the shore in Skala…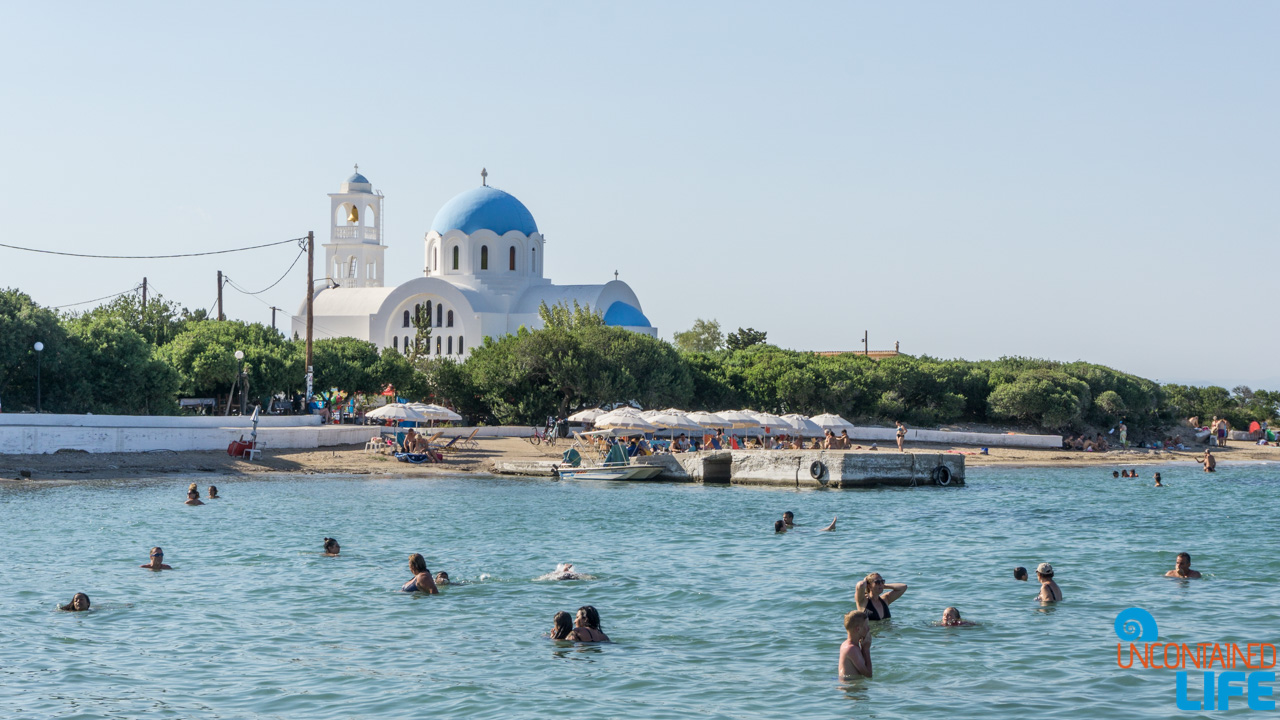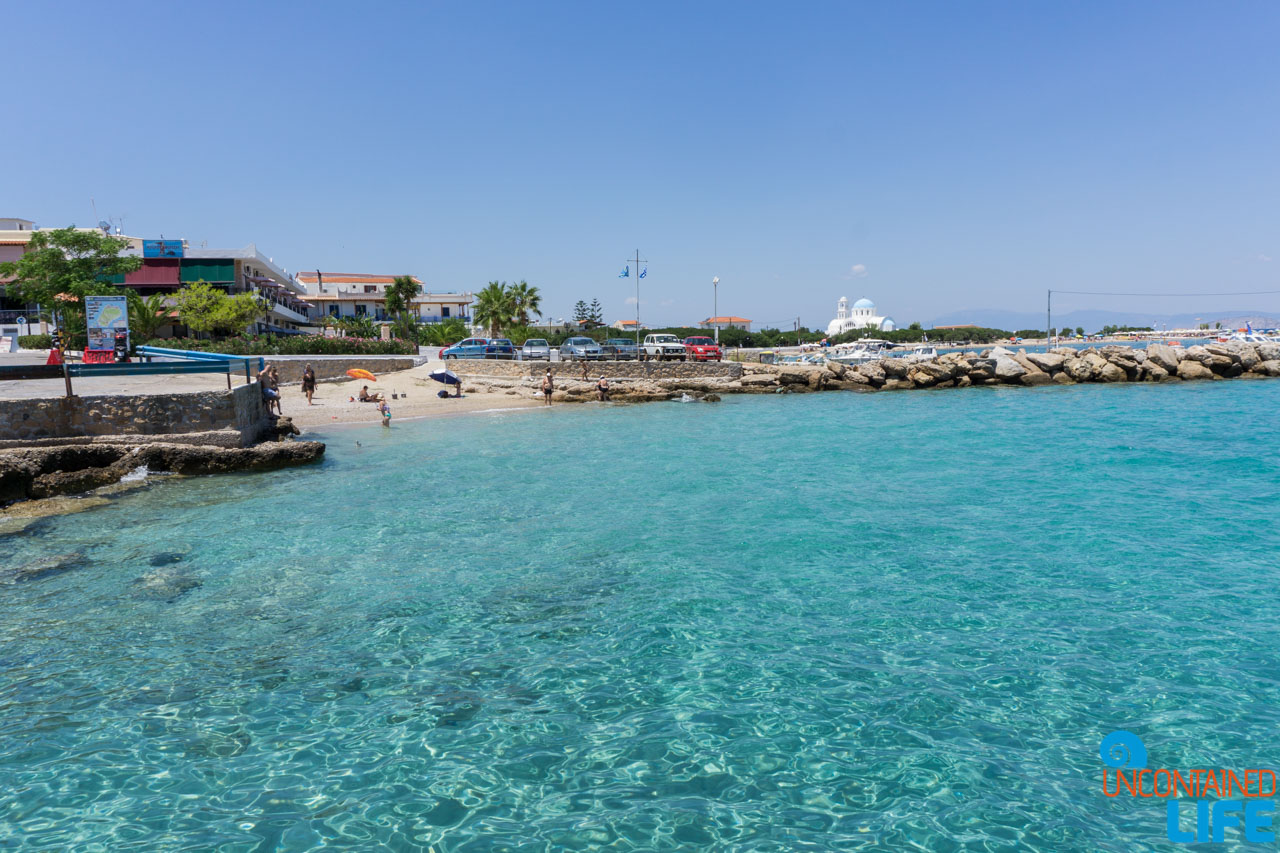 …or swimming in water 20 feet deep, the ocean floor is clearly visible, as is the wealth of fish and other sea-inhabitants.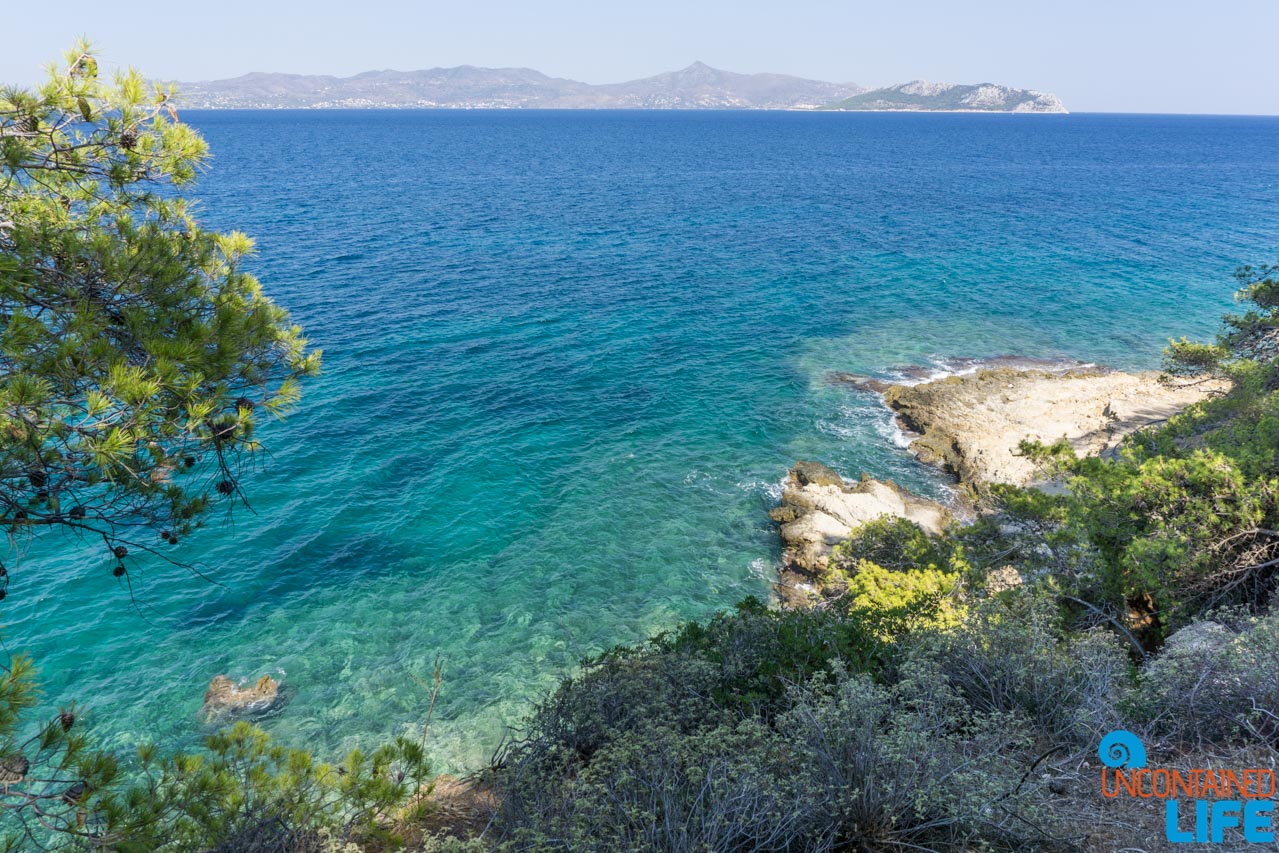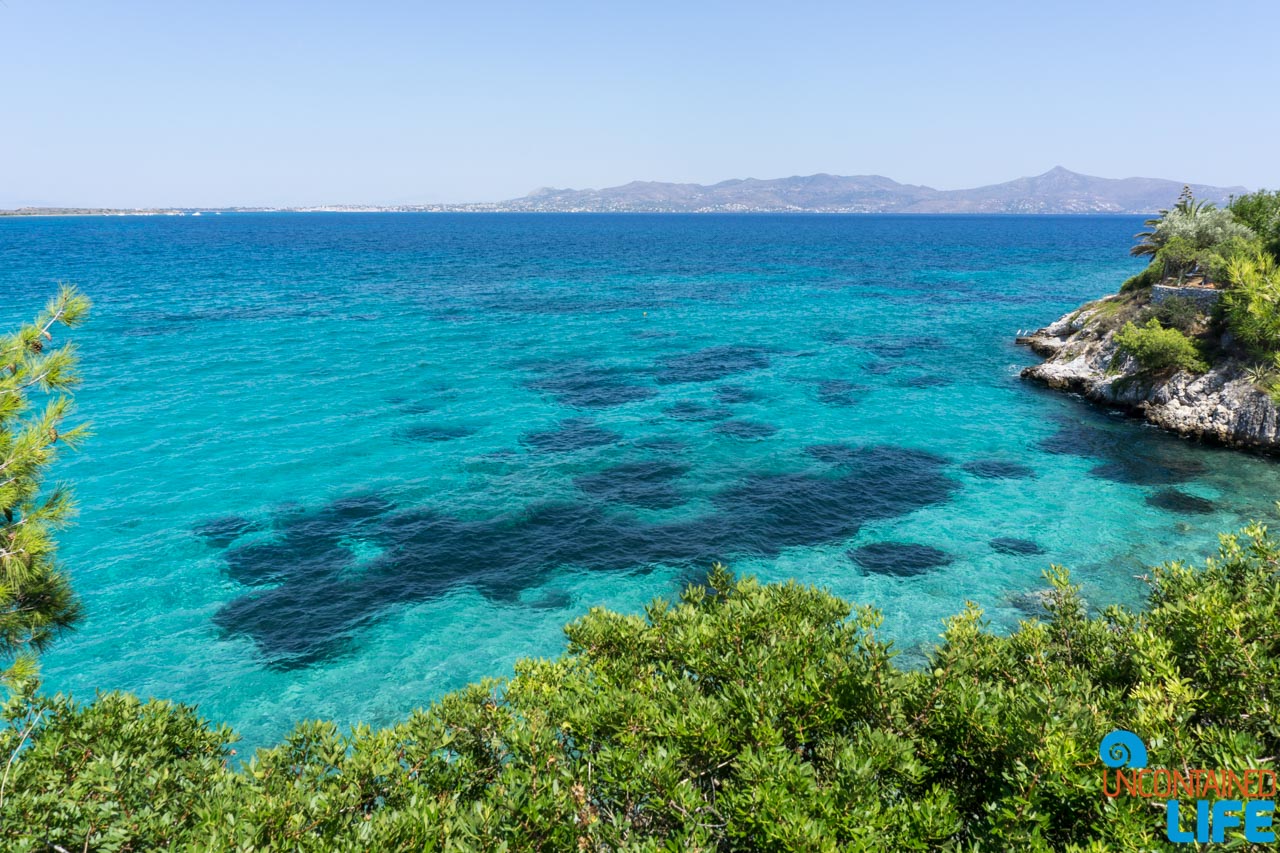 3. Mouthwatering, Affordable Local Cuisine
While Agistri restaurants offer the usual Greek-style grilled meat fare, when you visit Agistri, indulging in fresh, local seafood is not just an option, but a moral imperative! Ok, maybe I exaggerate. Slightly. But just look at this goodness…are you really going to say no to that?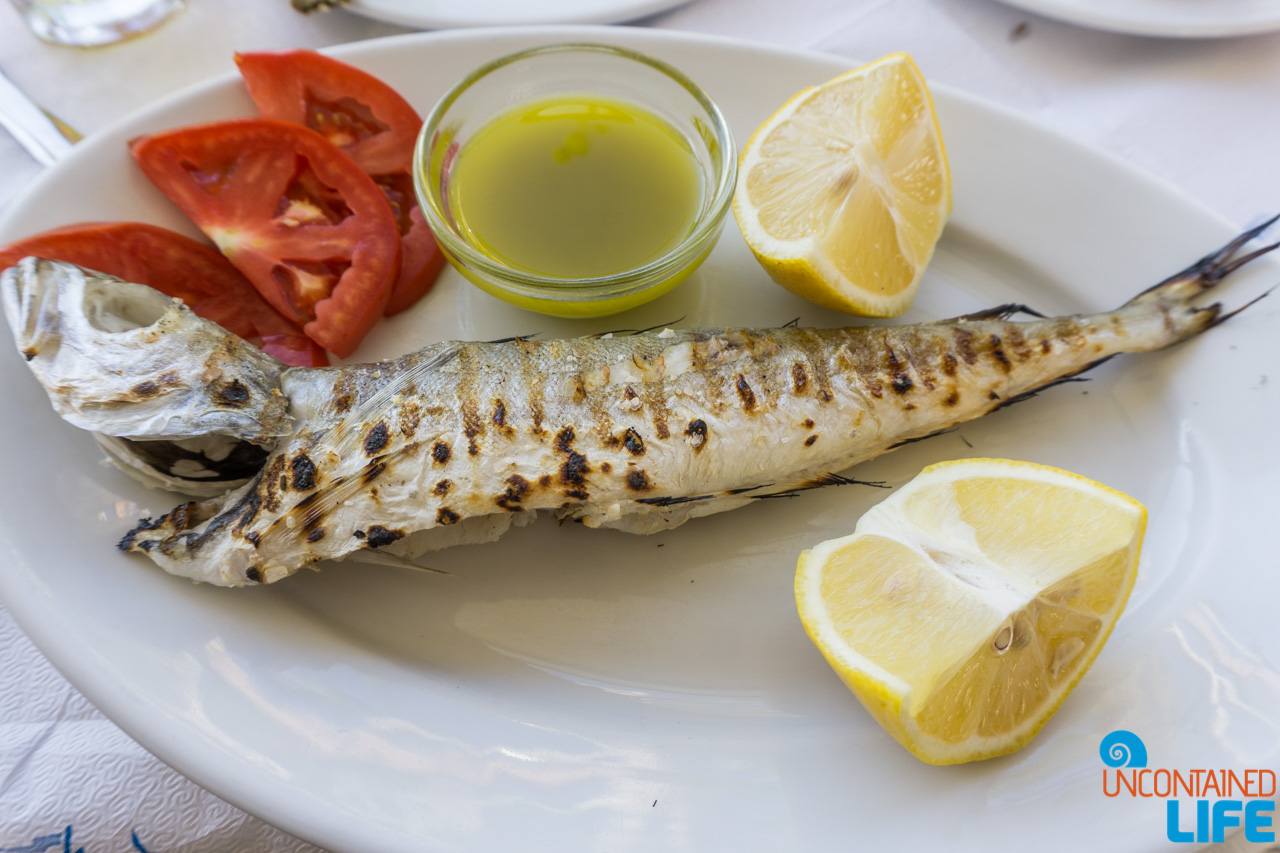 In addition to the fresh fish of the day, we highly recommend trying one or more of the octopus dishes on offer. The taverna, Toxotis — a locals' favorite — serves up a killer dish which combines roasted octopus and peppers, red sauce, and melted feta.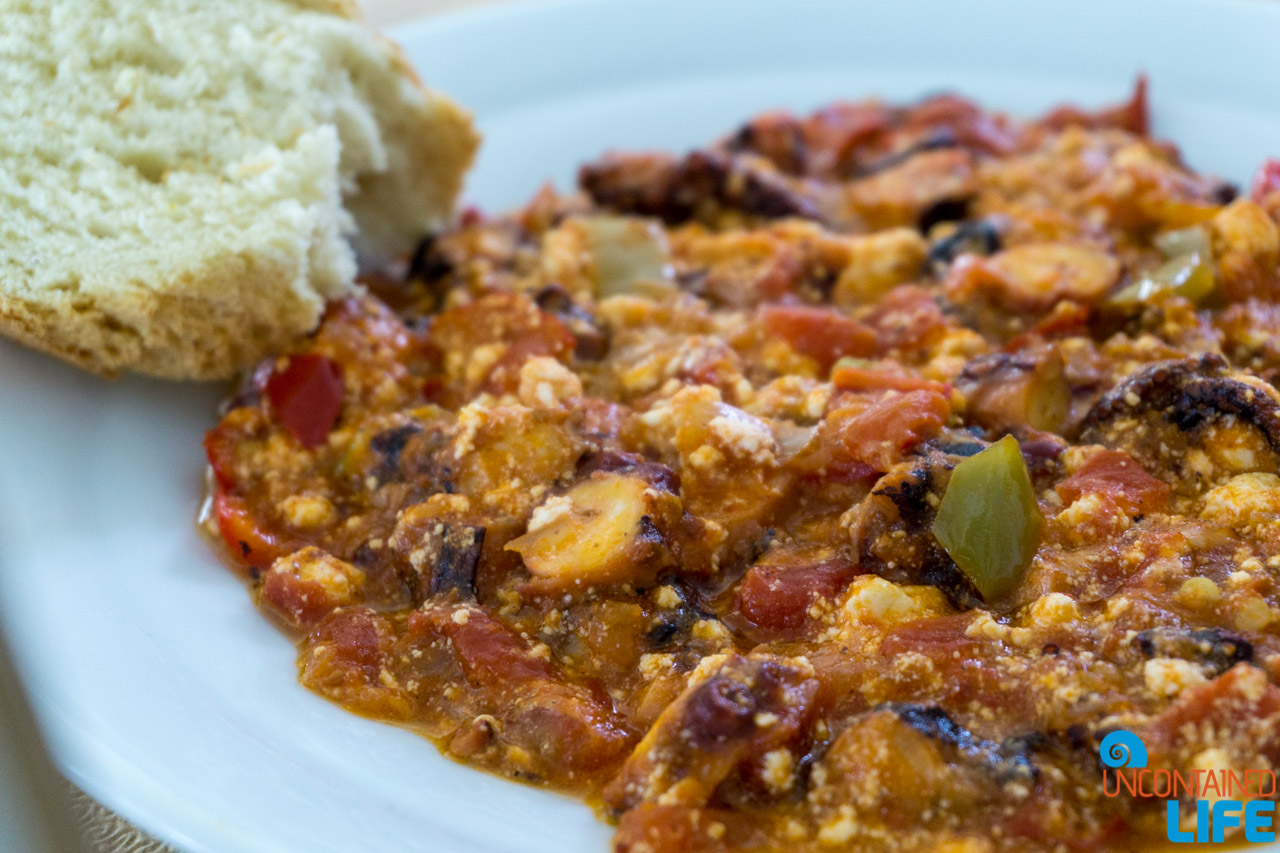 4. Beaches: Planned and Wild
Agistri has beaches for every taste. The popular Scala beach is perfect for sun-bathers and families with its sandy shores and extremely shallow waters.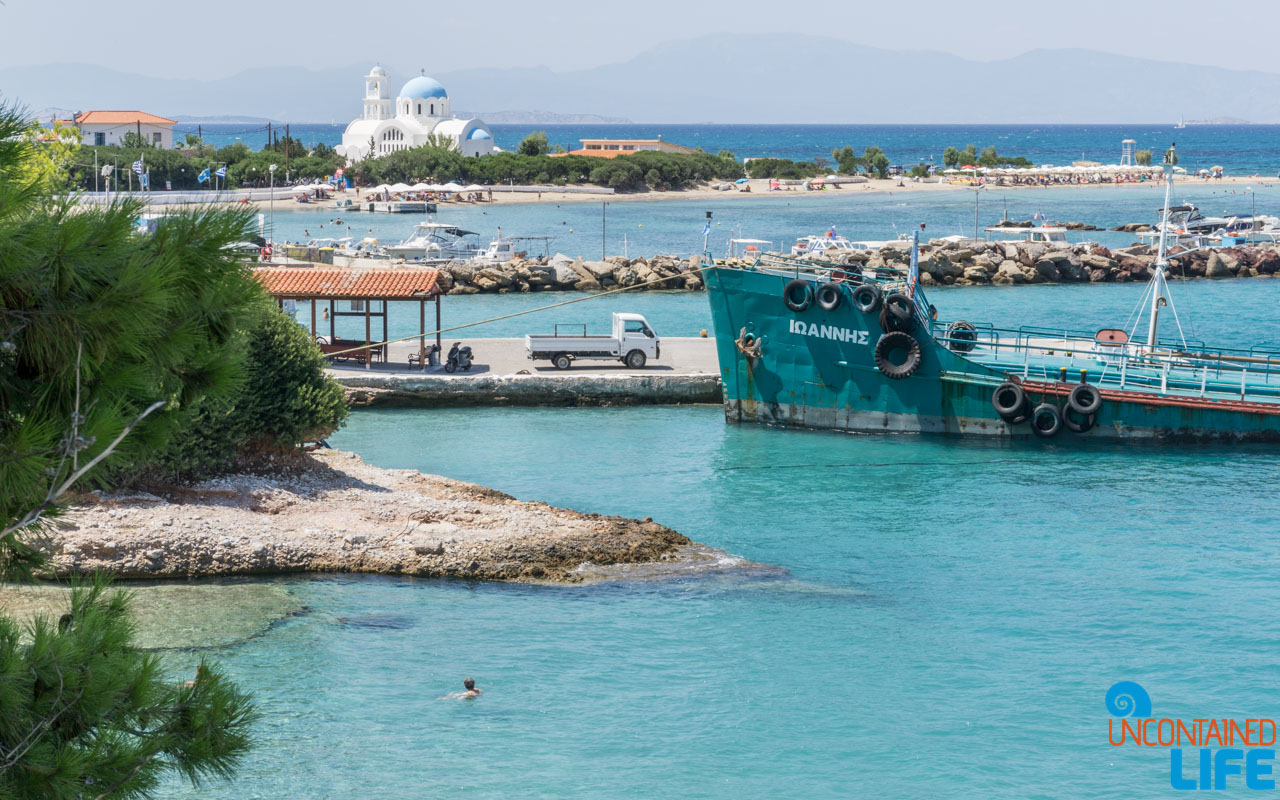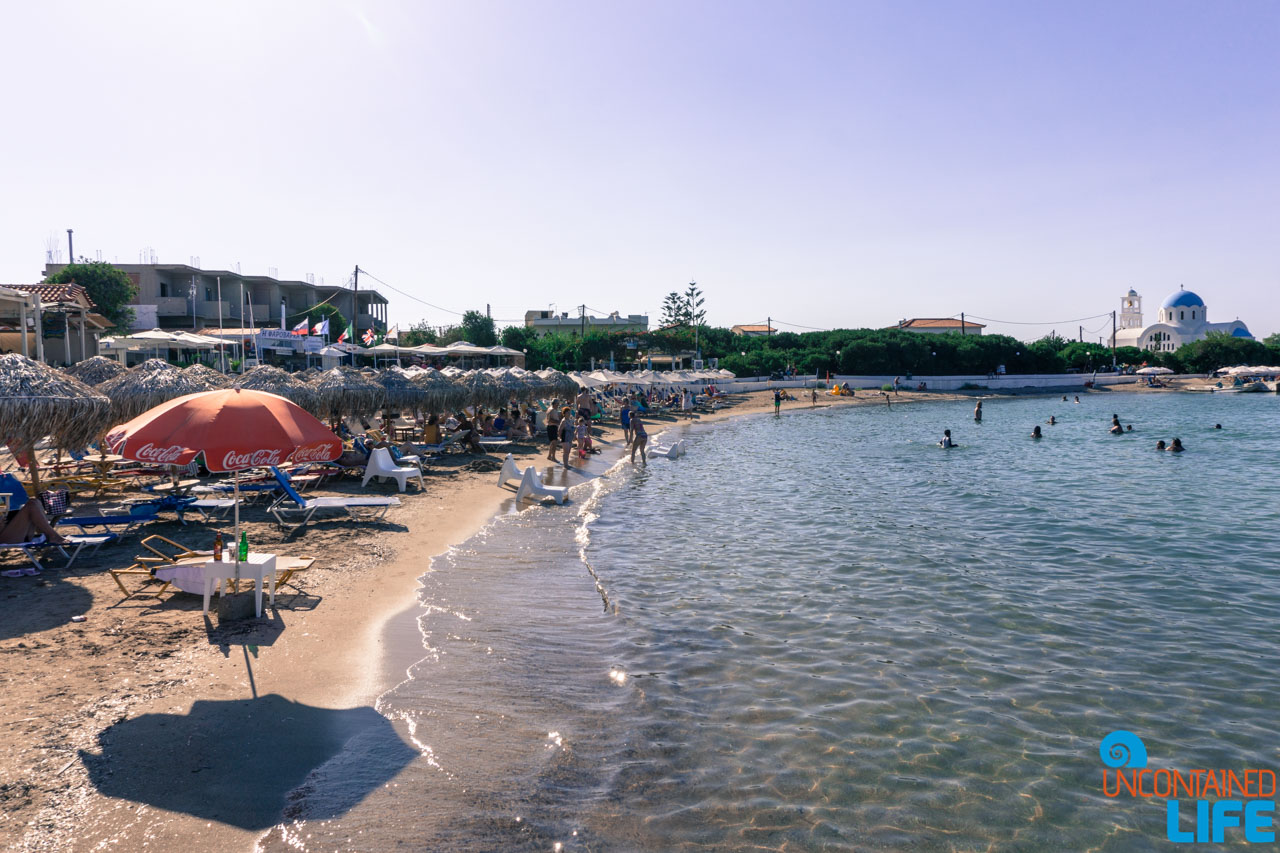 Meanwhile, more adventurous types can explore Dragonera beach, or any of the other wild beach spots along Agistri's rocky coastline.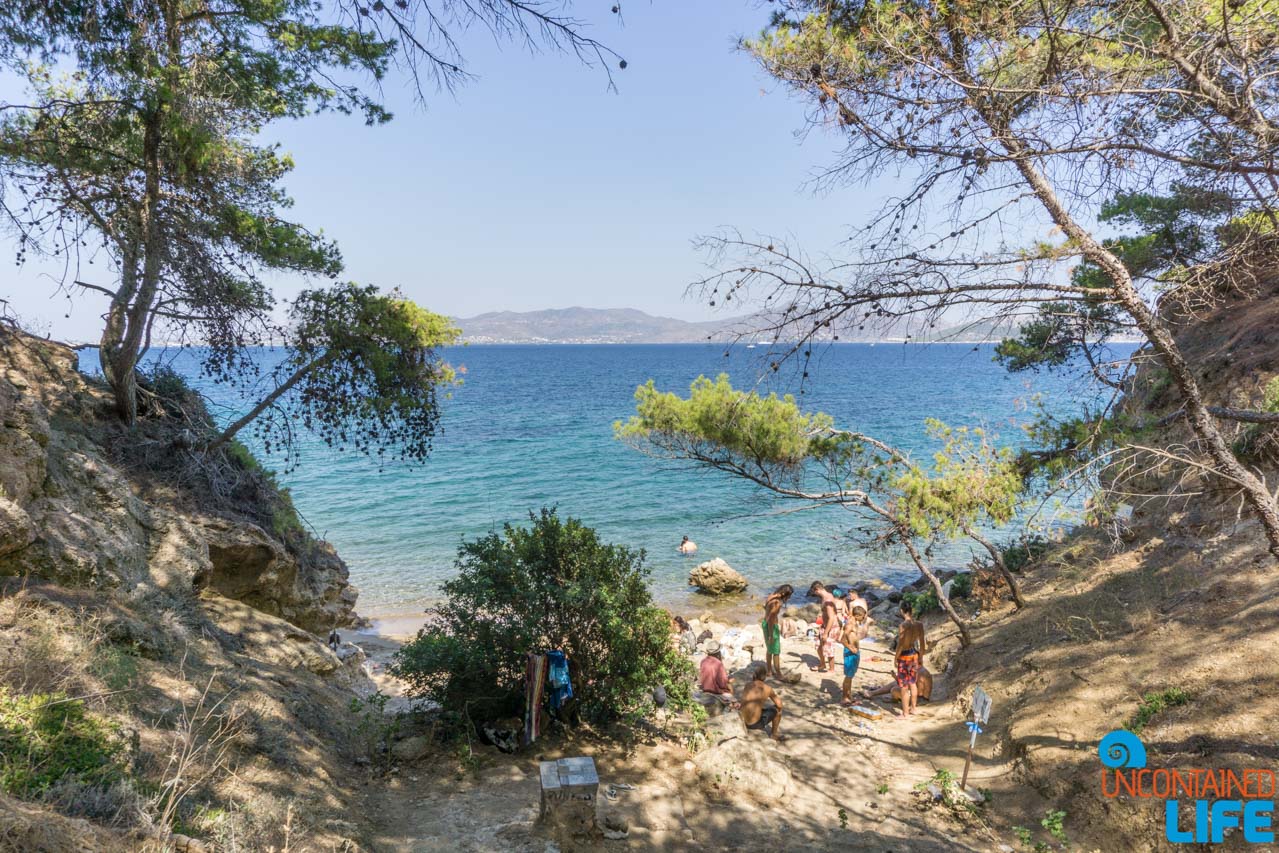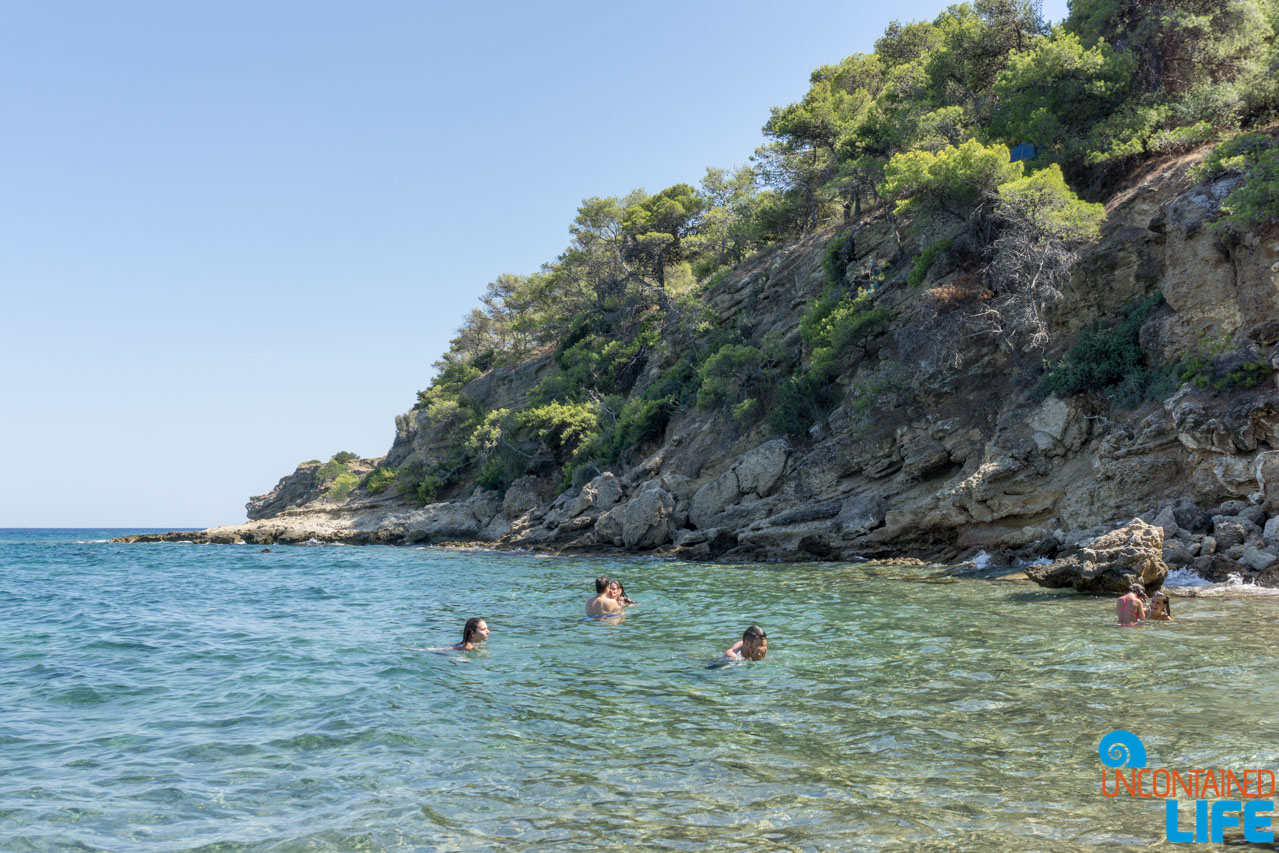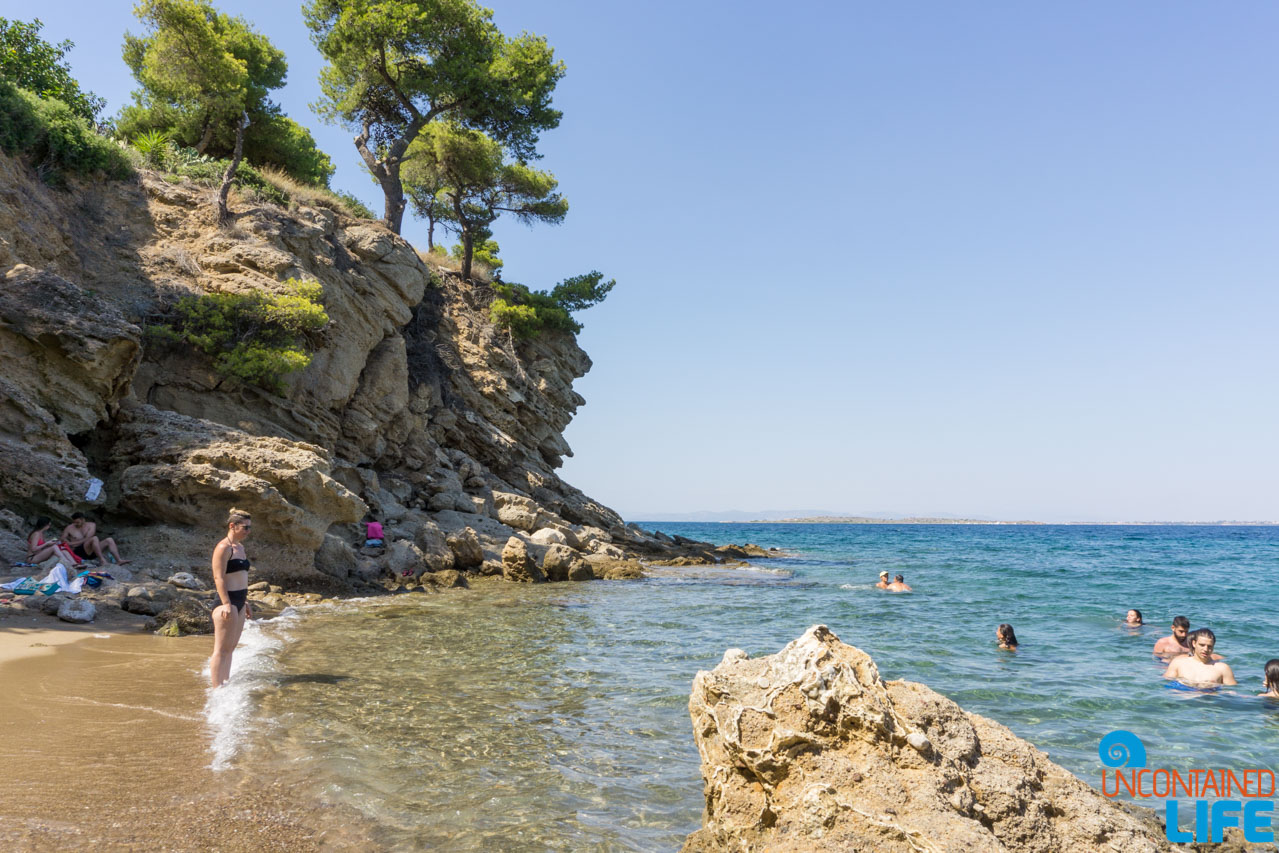 Finally, you can let it all hang out at the gorgeous, cliff-bound Chalikiada — the island's official clothing-optional beach. (The rocks on this beach may make barefoot walking painful, so pack your aqua-socks!)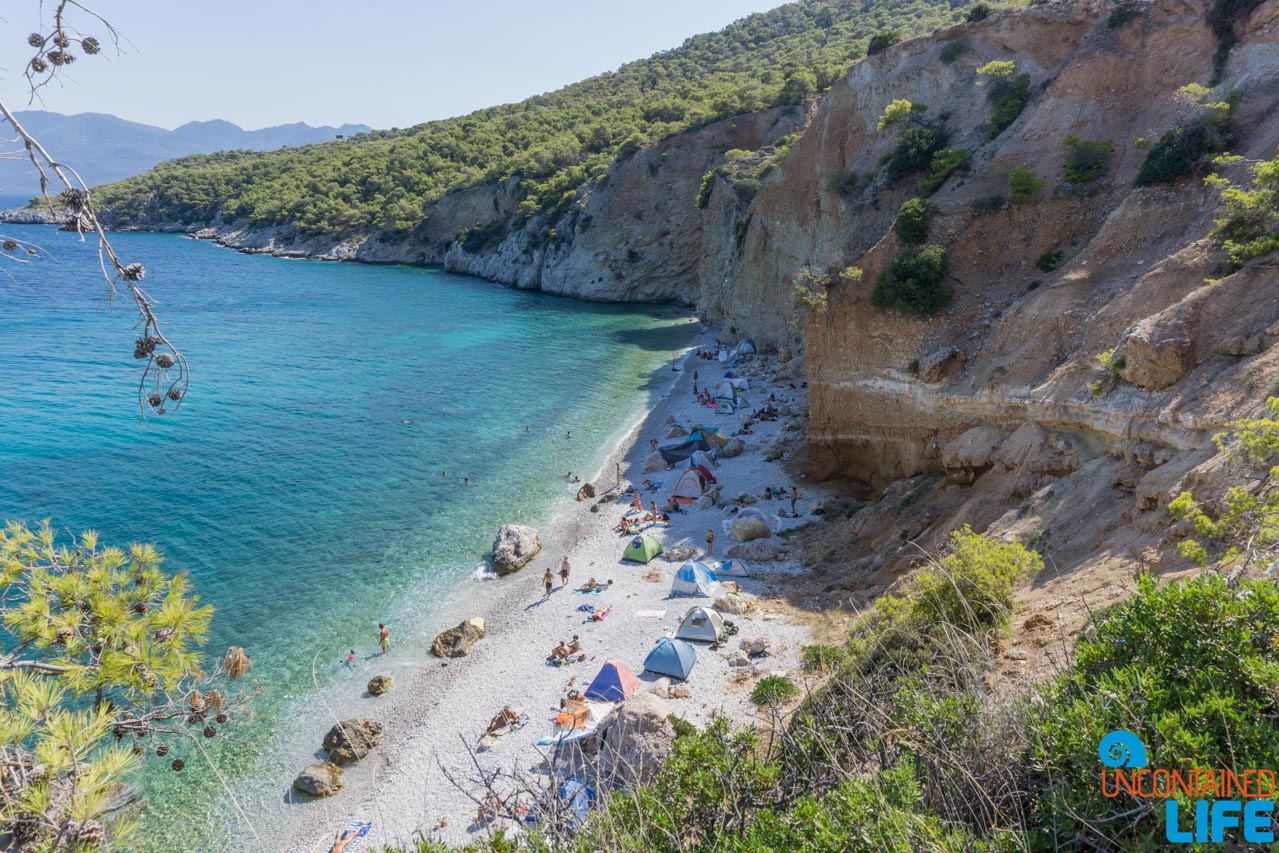 5. Greenery All Around
Beautiful pine forests cover the island.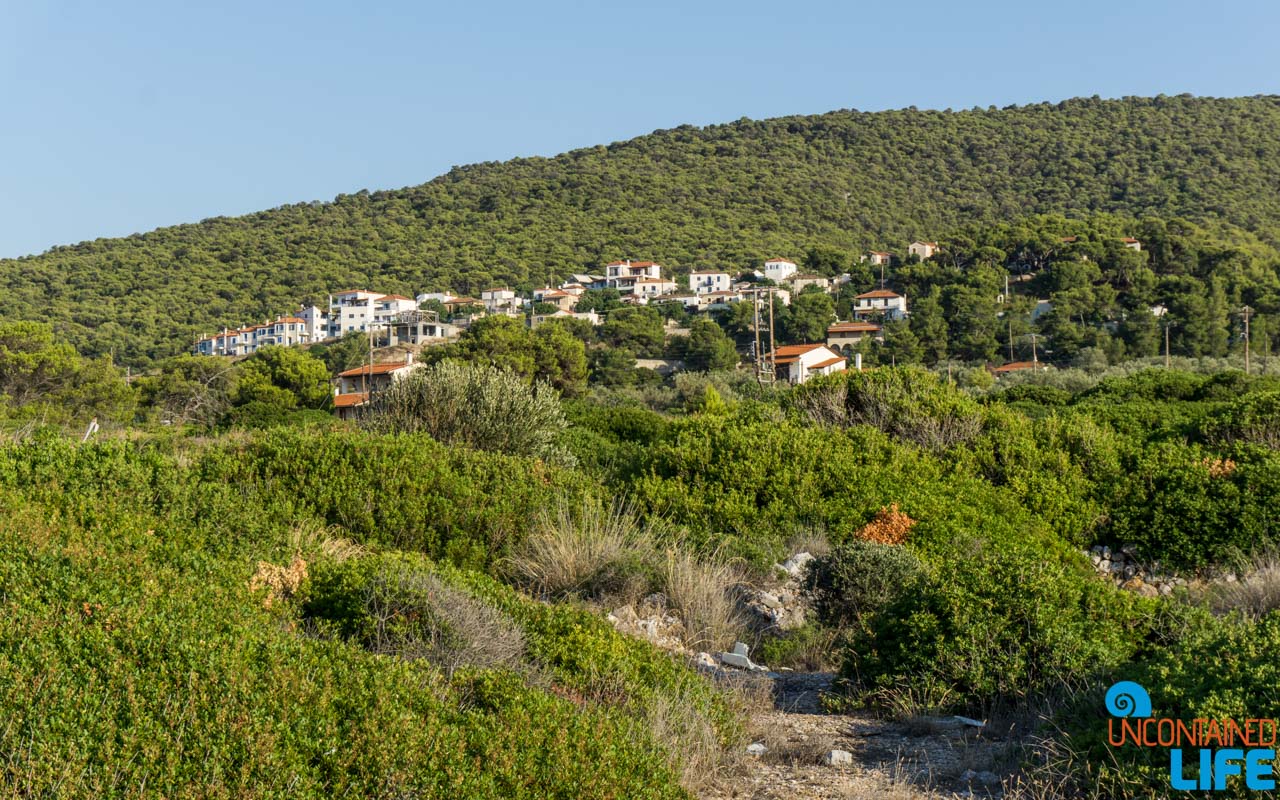 Thus, you have an abundance of low-key hiking opportunities when you visit Agistri.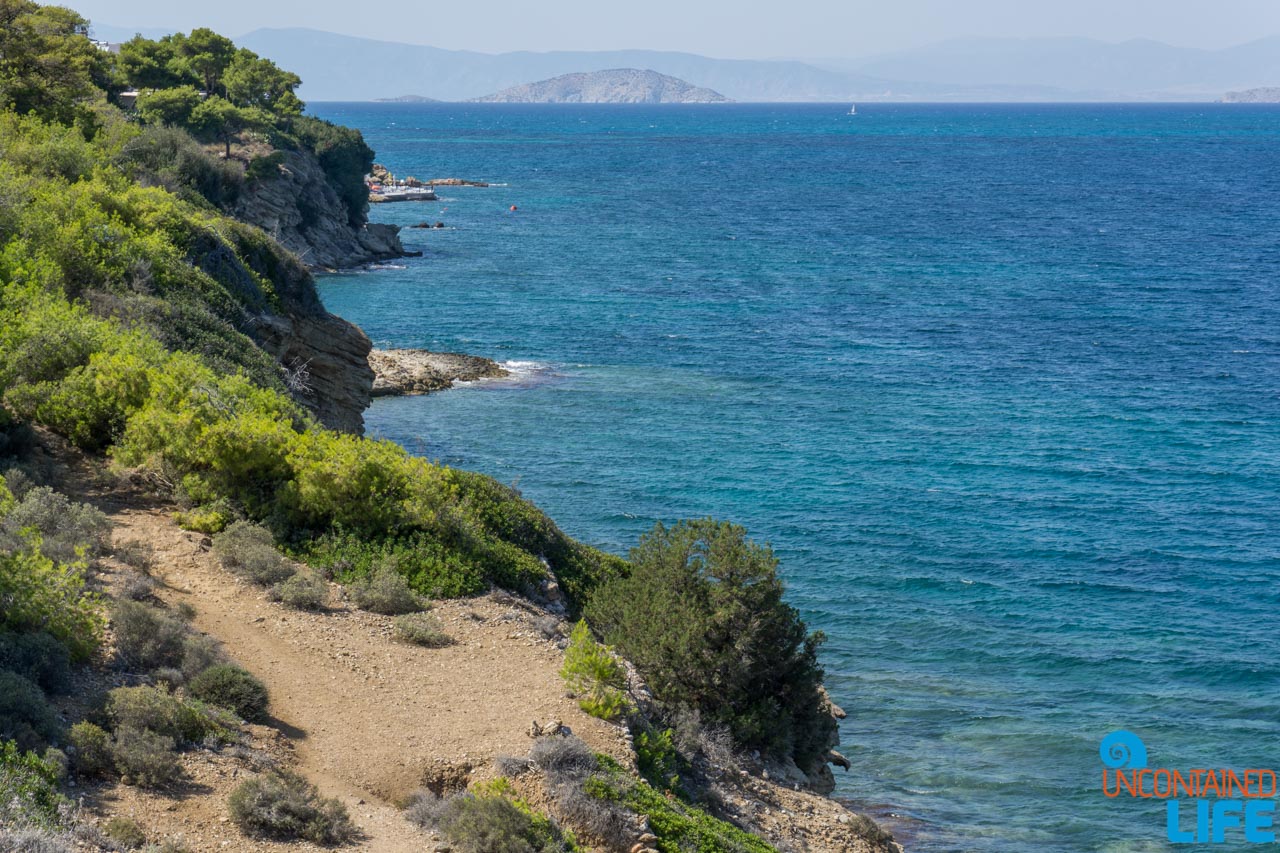 The further you get from the main town centers, the lovelier it gets. So grab a bike, rent a scooter, or simply strap on your walking shoes and enjoy the return to nature.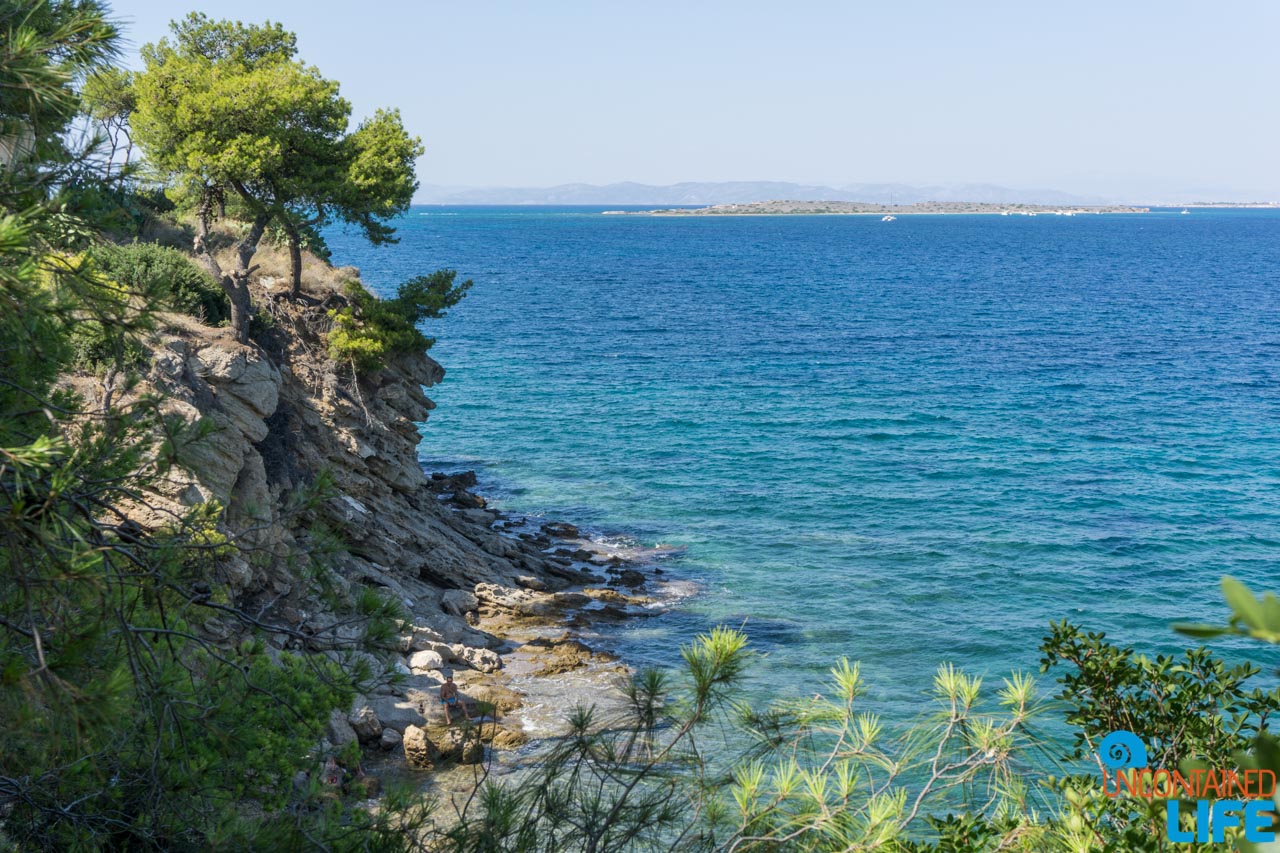 6. A Slower Pace
Agistri's tiny size and lack of foreign tourist crowds have helped the island maintain a slower pace of living.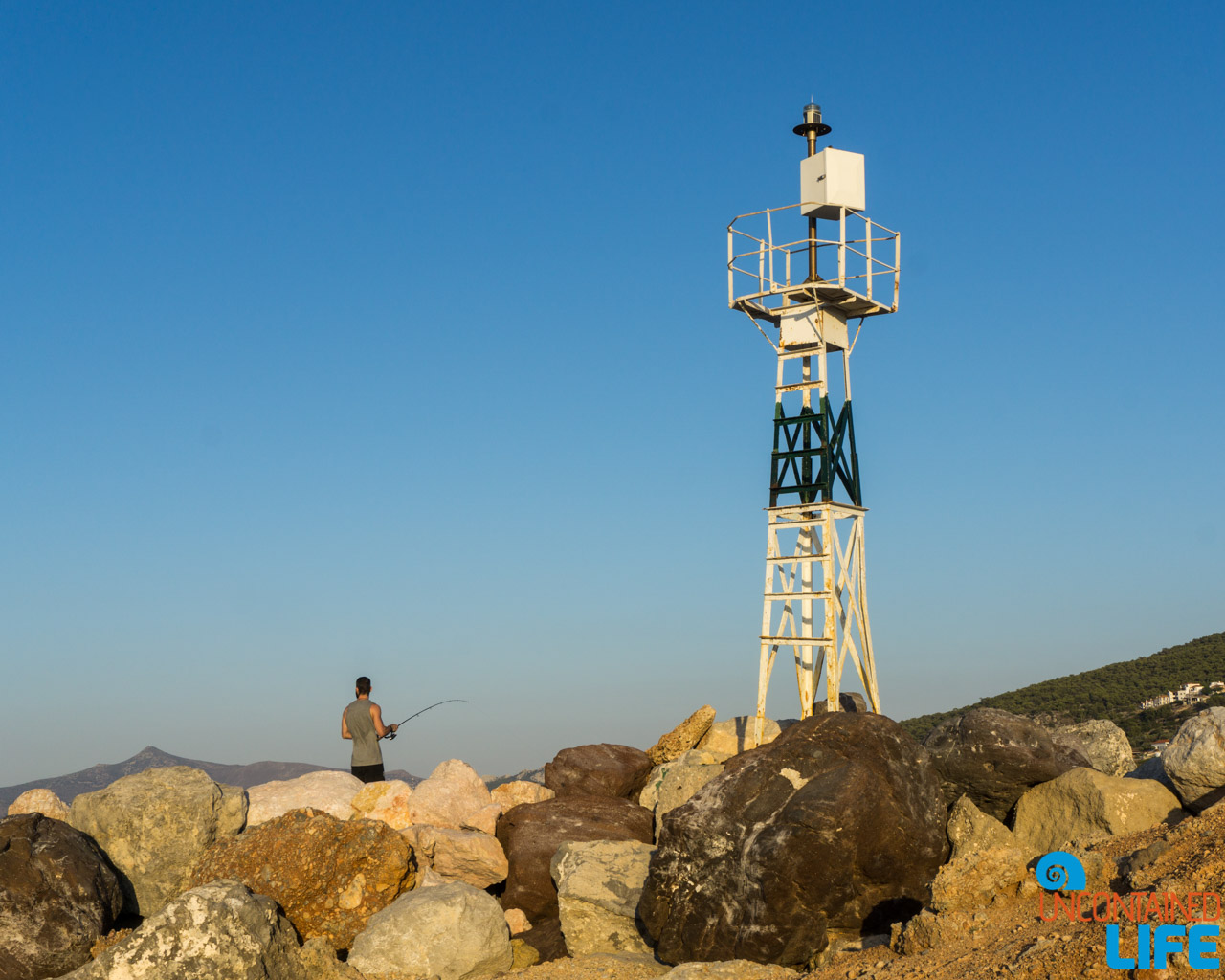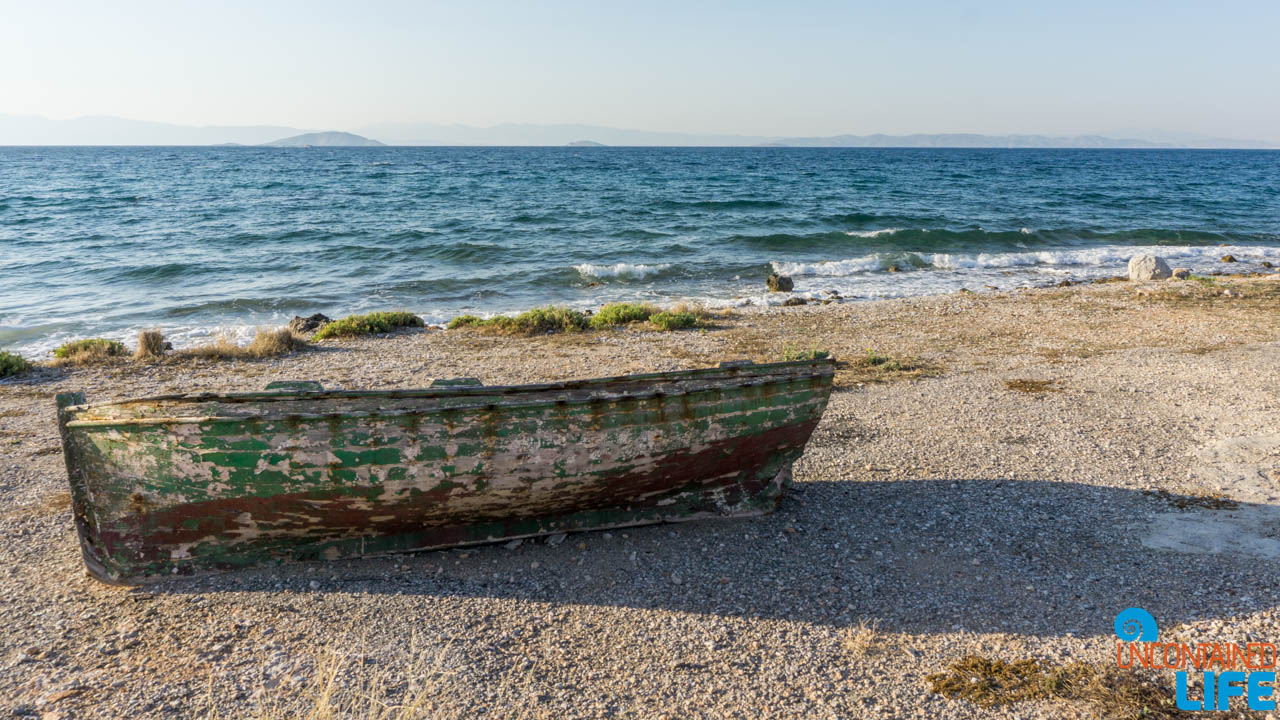 While you can, of course, find bars and clubs when you visit Agistri, relaxation is the main attraction.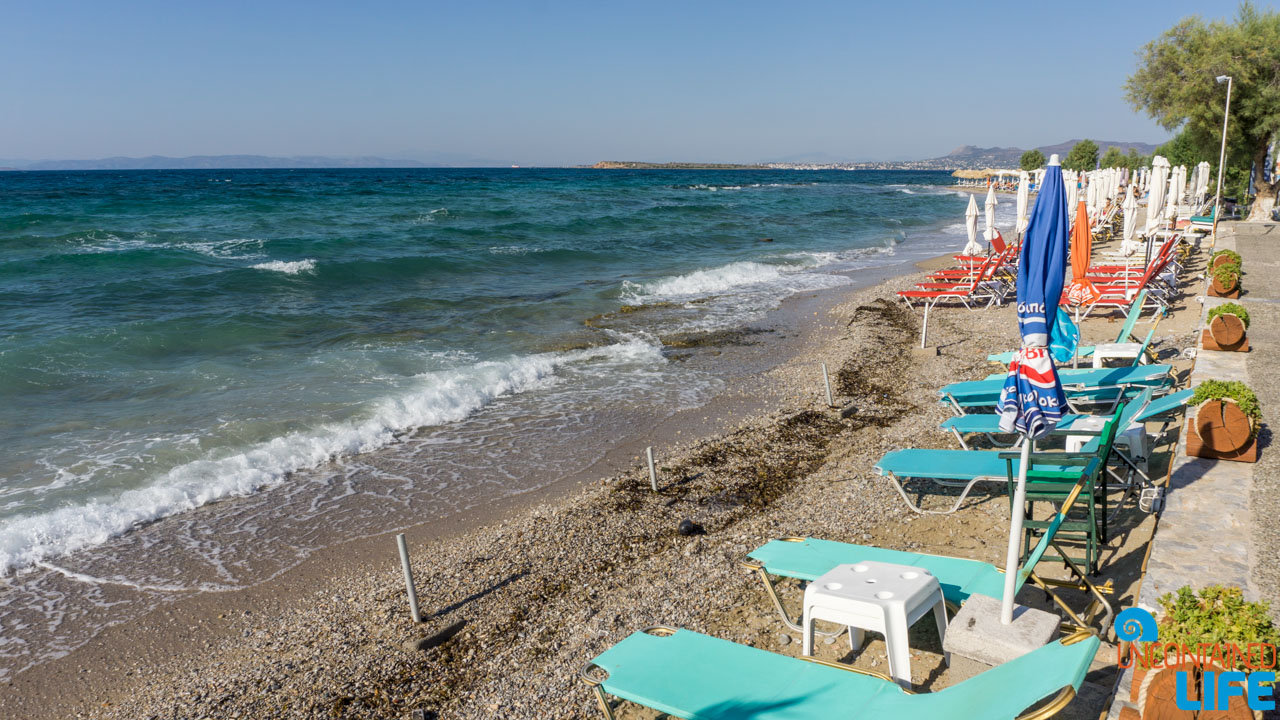 7. Diverse Accommodation Options
Agistri offers a wide variety of accommodation options. For those looking for a room for rent, an apartment, or a villa rental, we recommend checking out Airbnb.com. (If you are a first time customer, click here to get up to $40 off of your first Airbnb booking, compliments of Uncontained Life!)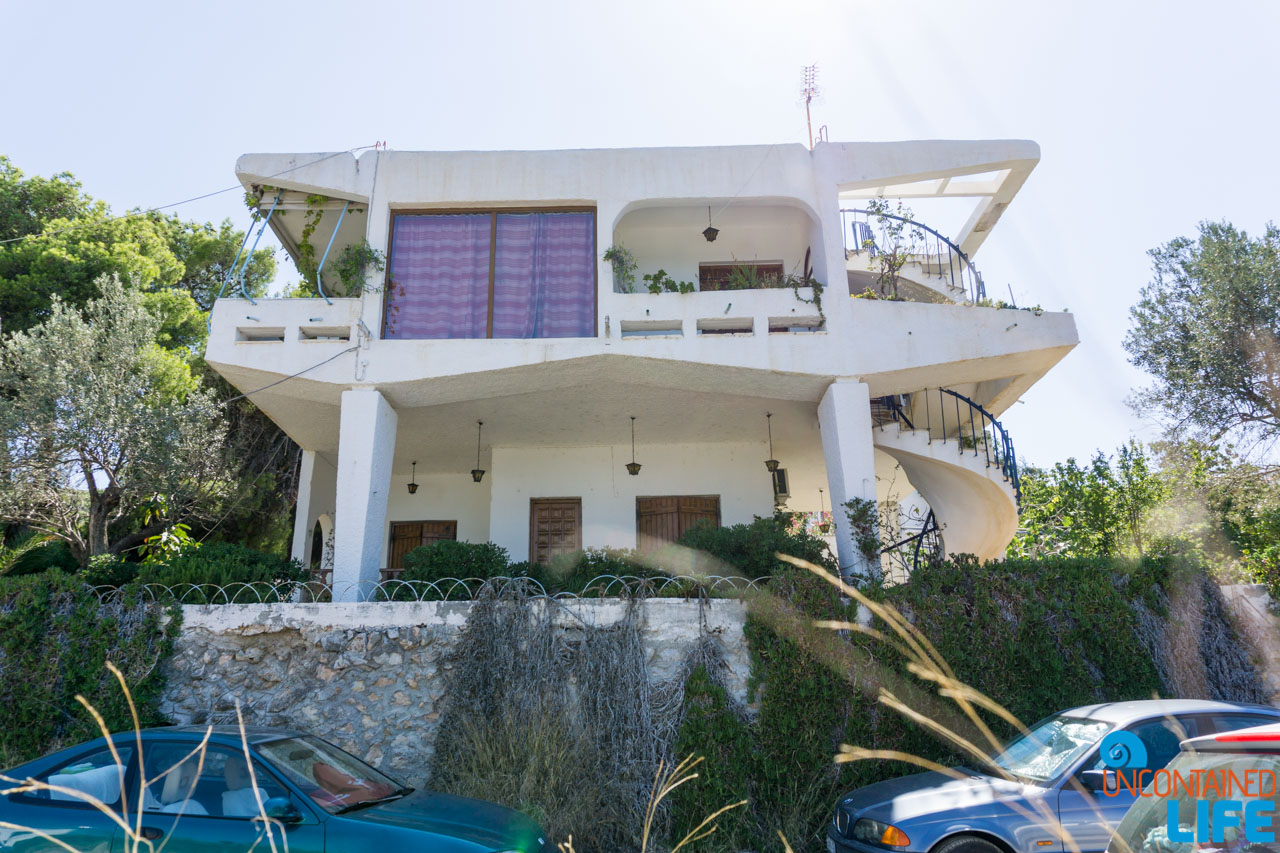 Alternately, if you're in search of a hotel or bed and breakfast in or around Skala beach, we recommend searching on Agoda.com to save up to 50% on your booking.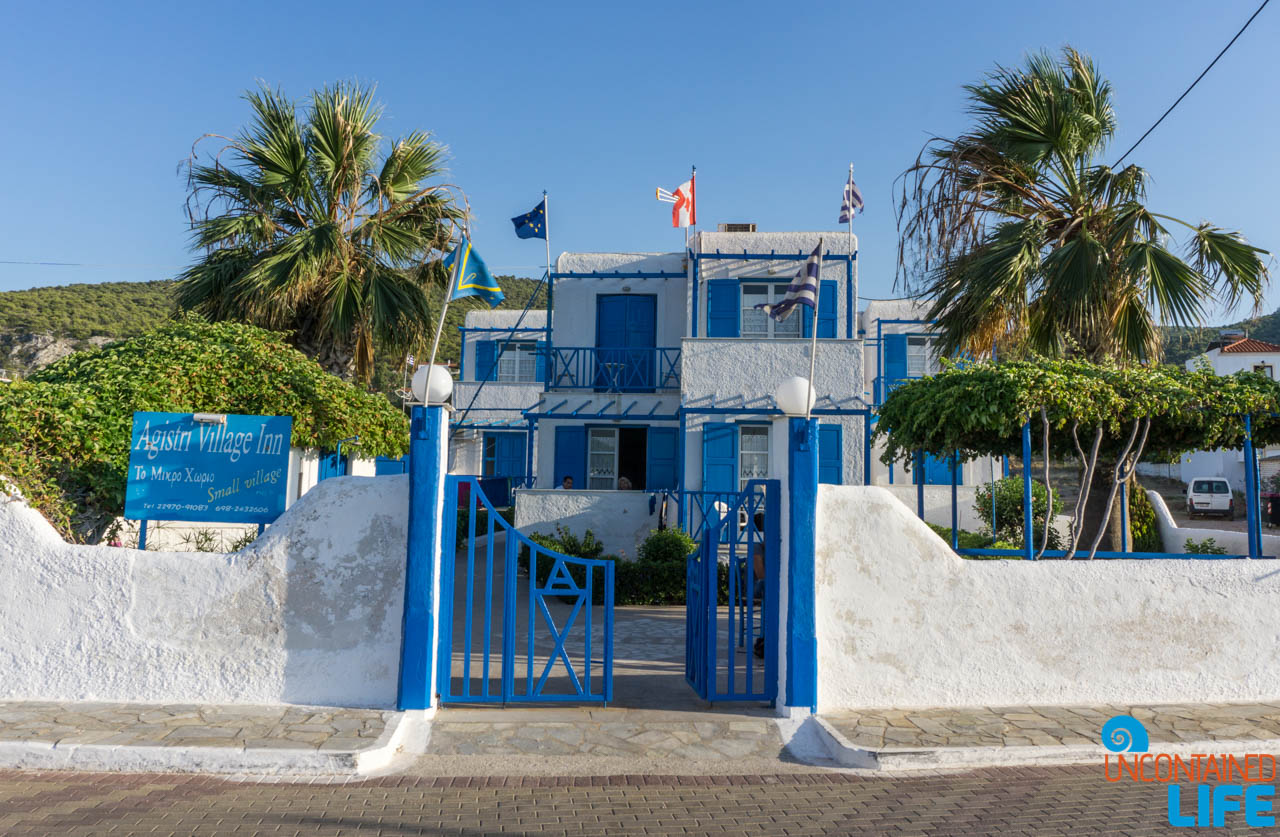 Camping on Agistri is not allowed, officially, but a great many people do indeed camp for free on the island.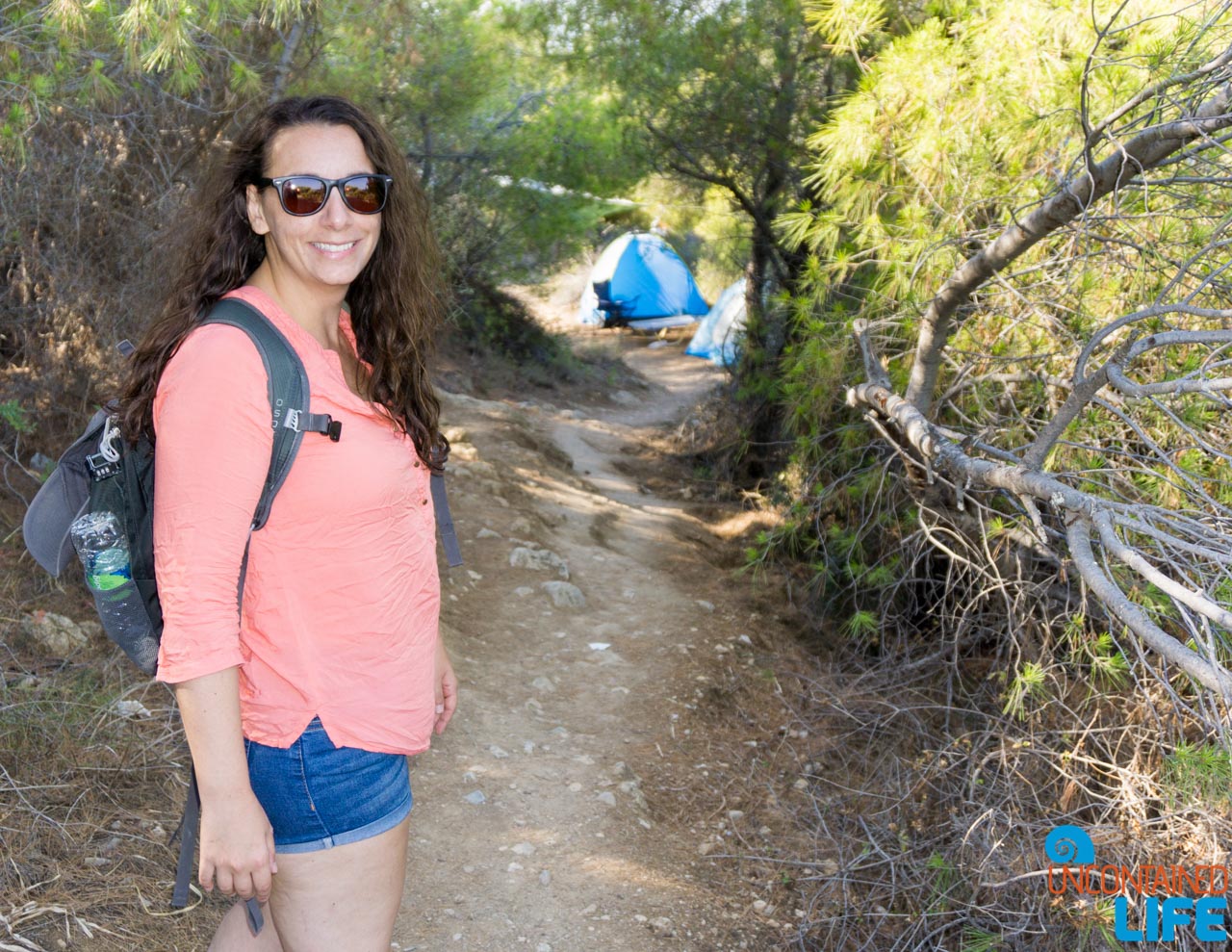 If you do choose to camp, be prepared to take all the trash you create away with you. Also, be aware you cannot build a campfire and may face a fine in the unlikely event that the local police choose to enforce the no-camping rule. 
Looking for more island-hopping adventures? Check out our recommendations in Thailand and in the Philippines.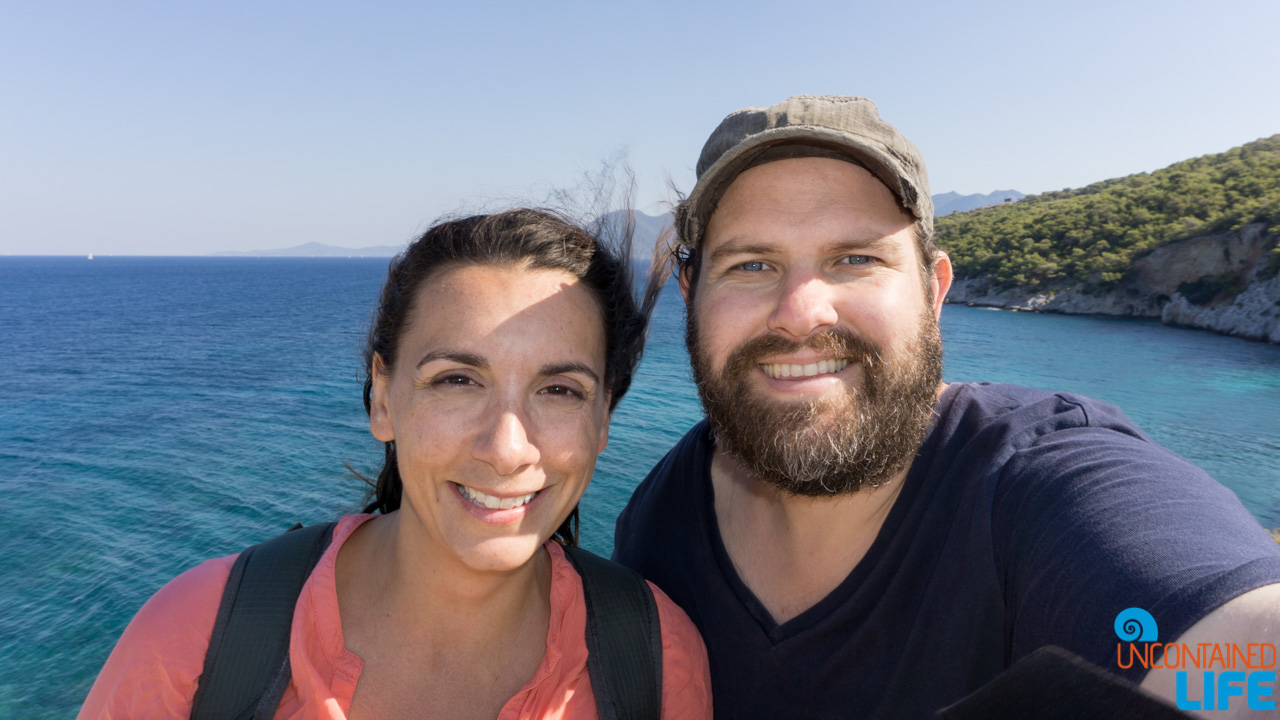 ---
Getting to Agistri from Athens:
Agistri has two ports: the port of Skala and the port of Megalohori. Ferry boats from Athens's Piraeus port dock at Skala and Flying dolphins at Megalochori. (Head over here to check timetables.) You can get between the ports using the local bus, which runs in tandem which ferry arrival and departure times.