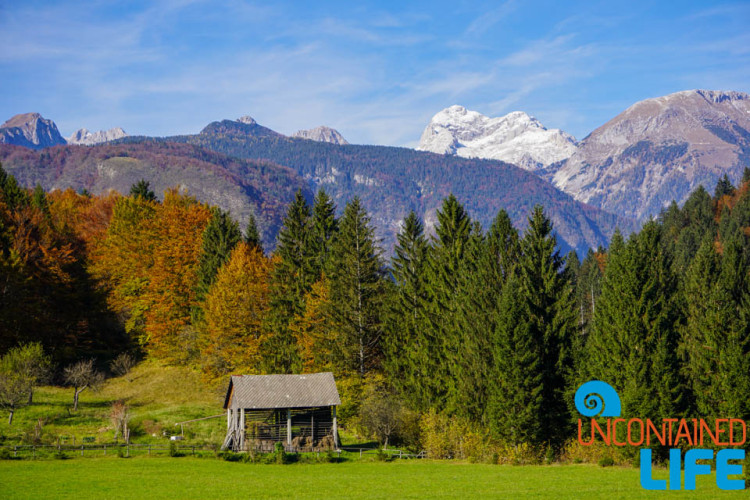 When golden hour falls over Slovenia's Julian Alps in autumn, you'll be forgiven if you begin to suspect this tiny country just north of Croatia's capital was explicitly designed for the benefit of souvenir postcards. And on a clear autumn day hiking Mostnica Gorge near Lake Bohinj (the less touristy cousin of the famous Lake Bled) the red and yellow leaved trees stand in epic contrast to the crystal-clear glacier water of Mostnica stream as it splashes its way from the base of Mount Tosc down toward Ribčev Laz.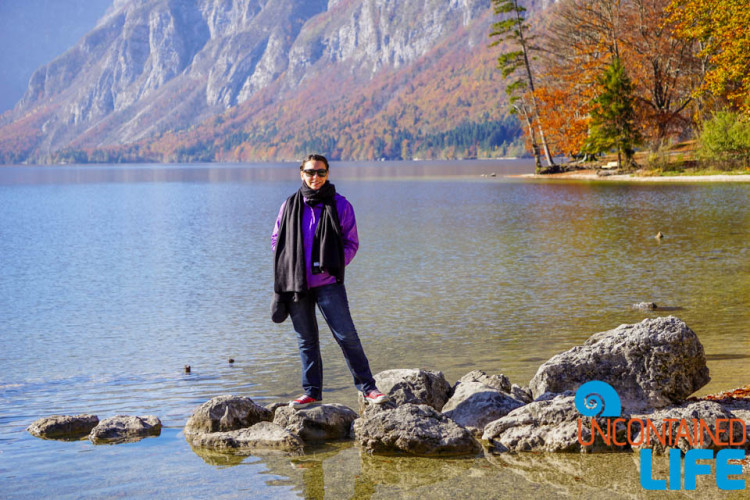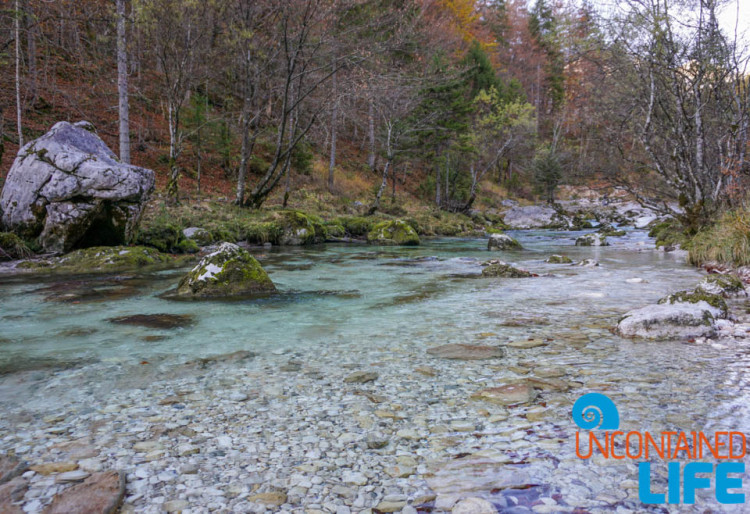 Admittedly, I use the word "beautiful" here on the blog with fair regularity (there's a lot of amazing places in the world, people!) but in terms of head-to-toe, start-to-finish, "all I want is world peace" Beauty…Slovenia is the uncontested pageant winner.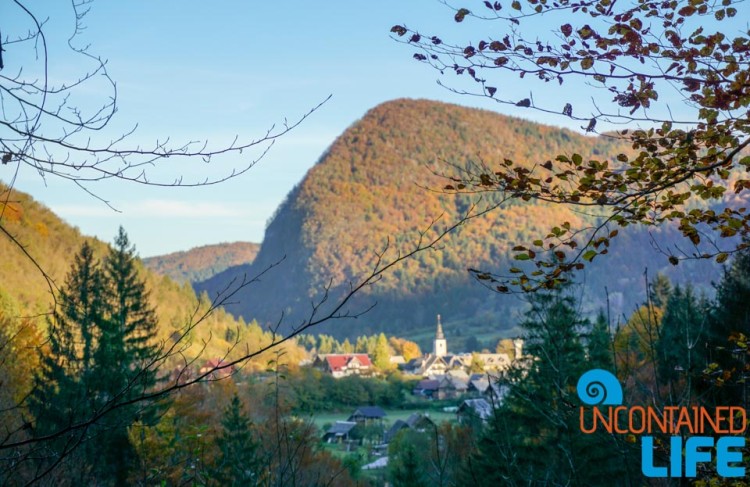 And to think, we never would have thought to come to this pristine paradise at all if it hadn't been for a stop we'd made in Jakarta, Indonesia—quite possibly the least natural, most heartrending places we've been so far on our travels. We'd been staying at a lovely Airbnb outside of the city center and were enjoying breakfast with our fellow renters, Adrijana and Ivan.*
We'd been chatting about Ivan's adventures as a pro. volleyball player, and about Uncontained Life when Adrijana asked, "And are you going to visit Slovenia when you are in Europe?"
"We hadn't been planning on it," I replied.
Justin took a bite of toast. "Should we? Also, where's Slovenia?"
"You must visit!" exclaimed Ivan. "It is the most beautiful country. And small. You can see many beautiful places in just a short time."   
Justin and I smiled at one another. "I guess we'll have change our plans and go to Slovenia, then," Justin said.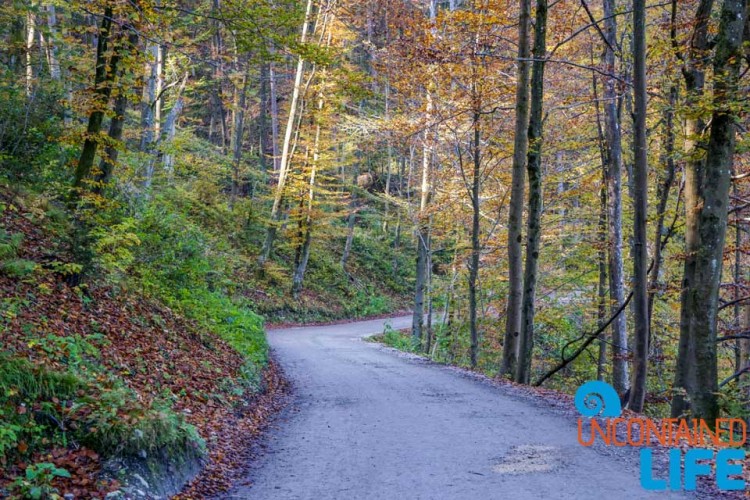 Looking back at this conversation all these months later, it's fun to realize that this was one of the earliest iterations of a circumstance we've loved so much in our travels: we meet fellow travelers who tell us we "have to" visit their home country or city—often places we'd never really considered going—and so, we change our plans and go there!
And thank goodness for that.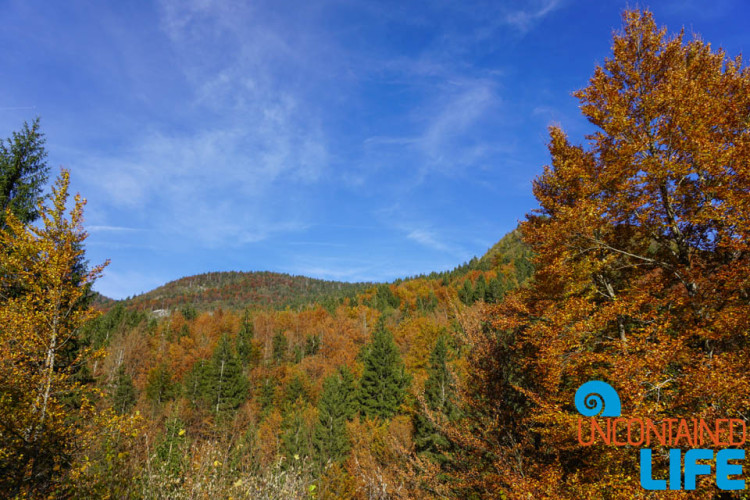 After months of urban exploration in Oslo, Germany, Austria and Croatia, we arrived in Slovenia (en route to catch a flight to London) more than ready to get away from crowds and tourist attractions and really immerse ourselves in nature.
We were in search of the most beautiful (but not too strenuous) hike in the Julian Alps that we could manage in the short amount of time we had for our visit. Which is why we decided upon visiting Lake Bohinj and, from there, hiking Mostnica Gorge.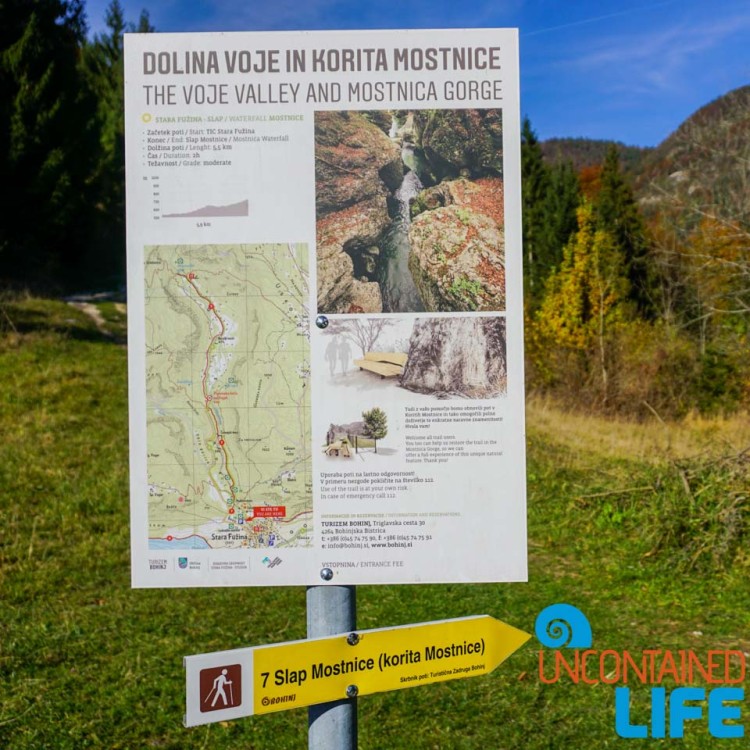 We were a bit late getting out of our accommodation, so by the time we arrived at Lake Bohinj it was already early afternoon.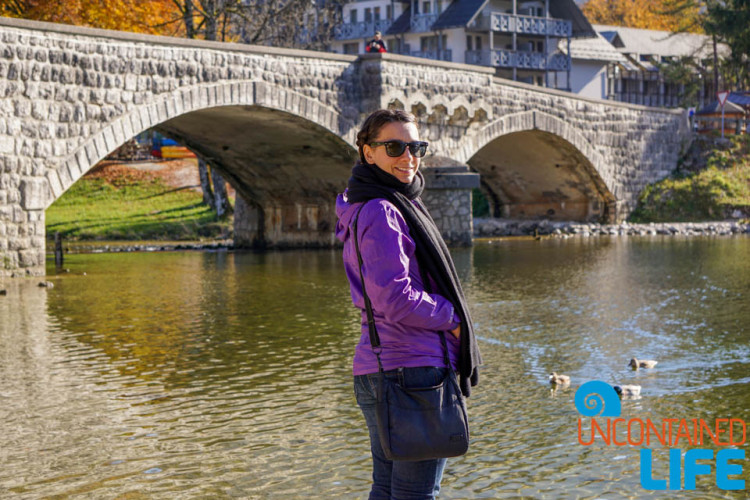 Of course, we had to make a short stop to visit the ducks and take in the views from the east bank…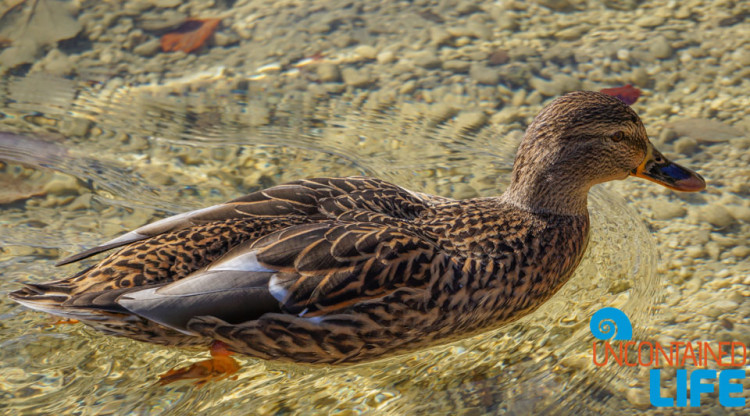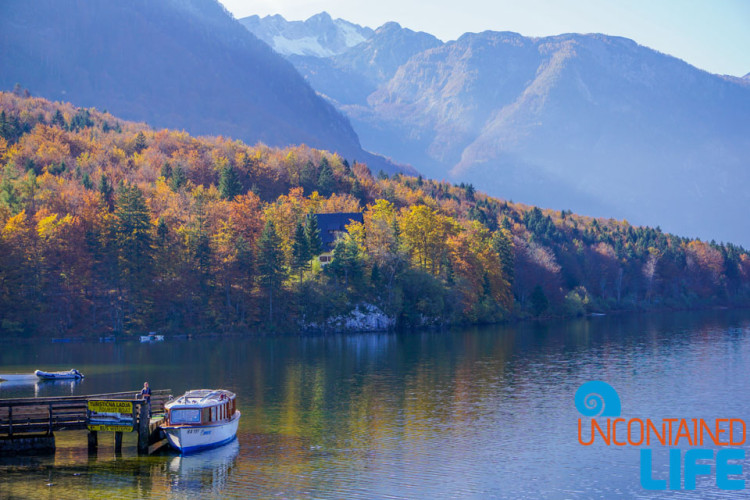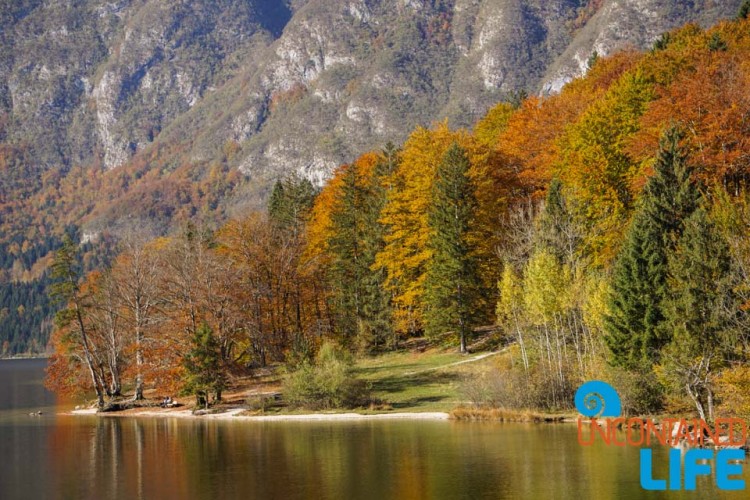 …as well as the lovely Gothic church–Church of St. John the Baptist–which stands nearby. (We were unable to see inside the church as there was restoration work taking place, but the exterior, including the Baroque bell tower, was still quite lovely.)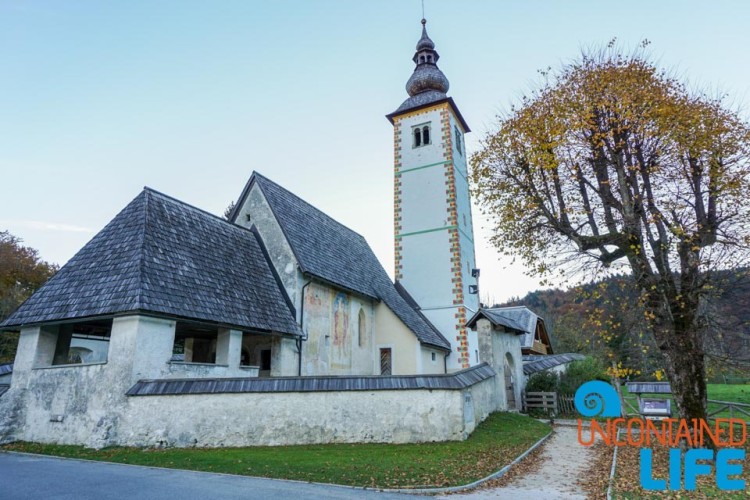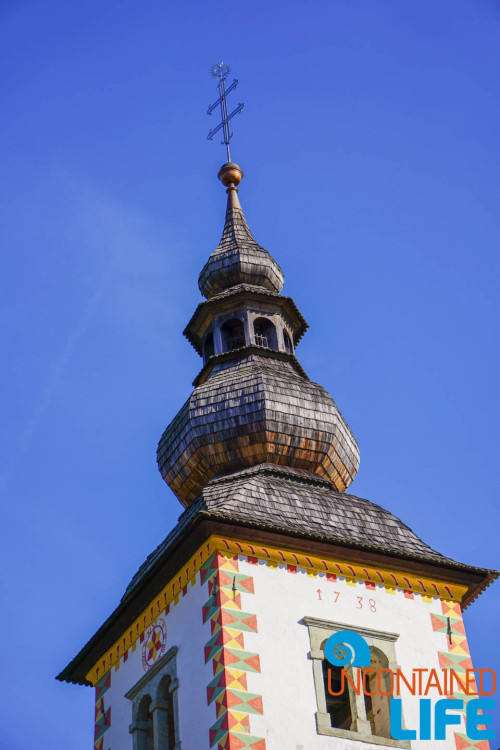 But we quickly continued on through the village of Stara Fužina in search of the Mostnica Gorge trailhead. There's not much information about the Mostnica Gorge hike available online, so we only had a general idea of where we were headed. Still, after a couple of wrong turns we finally found the proper parking lot, paid the parking fee, and set off walking.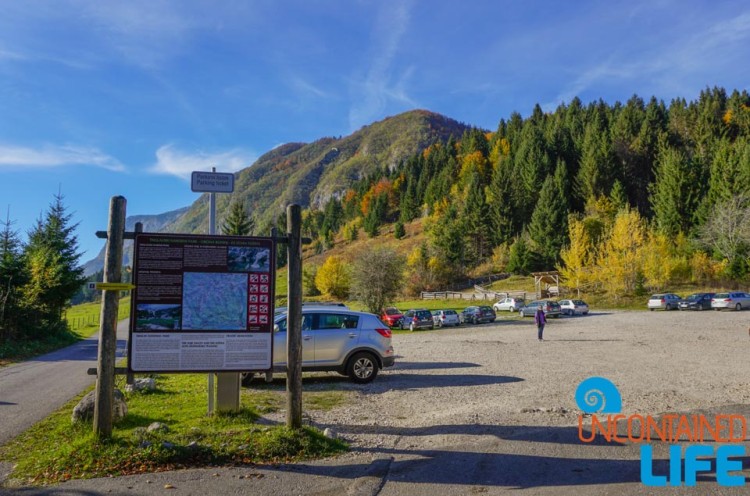 From the parking lot we headed northwards along a small path through a meadow which leads toward Voje Valley.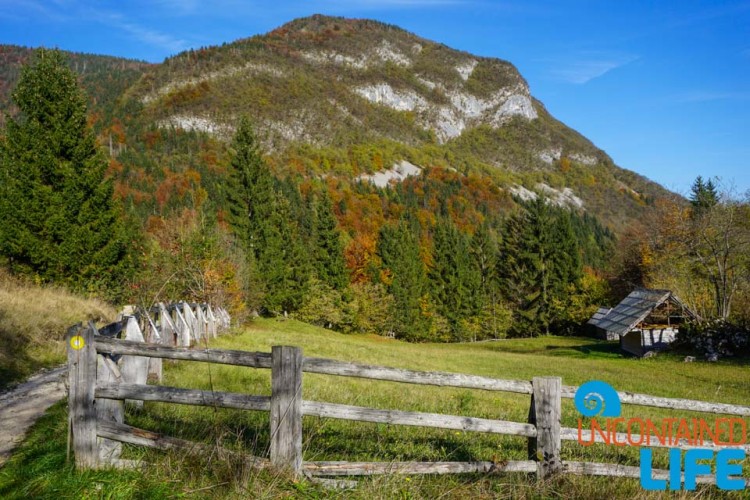 After a few minutes we arrived at the first of four  bridges we would encounter: the dramatically named "Devil's Bridge," built in 1777, which stands in a single stone arch above the deepest part of the stream.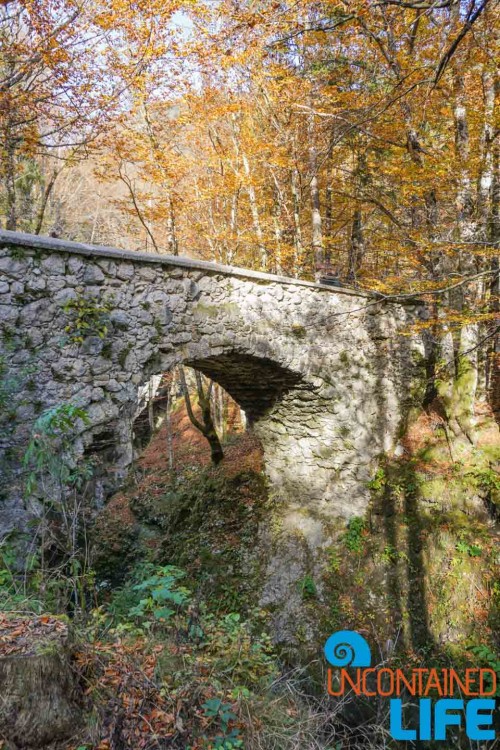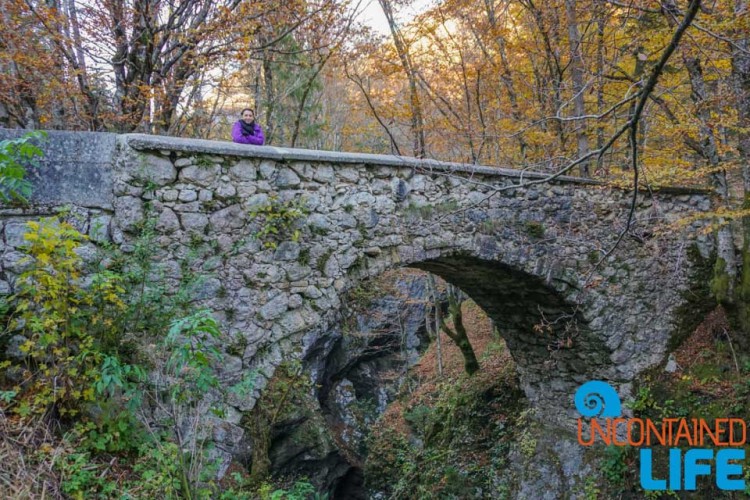 According to legend, the bridge was built as a result of a deal made between the people of Bohinj and, you guessed it, the dark lord of the underworld himself: in exchange for building the bridge (a feat which had, apparently, defeated the townsfolk thus far), the Devil could claim the soul of the first being to cross the bridge. Unfortunately for Big D, however, the morning of the bridge's completion, a wily peasant took his dog to the bridge and threw a bone to the other side. When the dog crossed to retrieve it…well, the Devil threw a little tantrum over not quite getting what he came for, but technically the rules of the bargain were met, and the bridge remains to this day.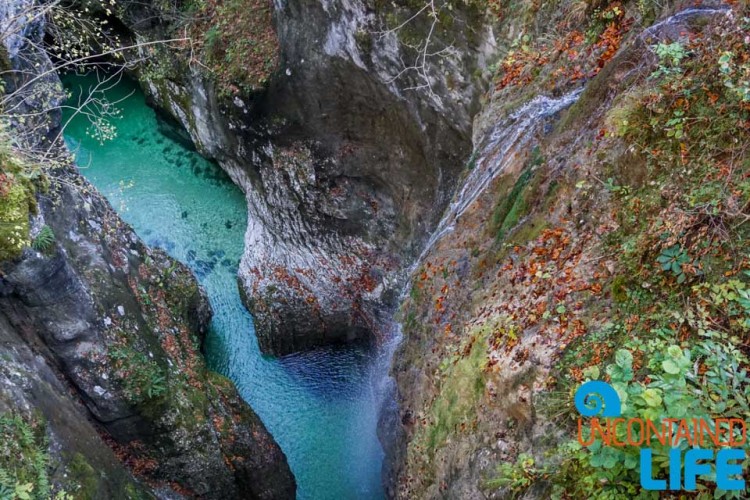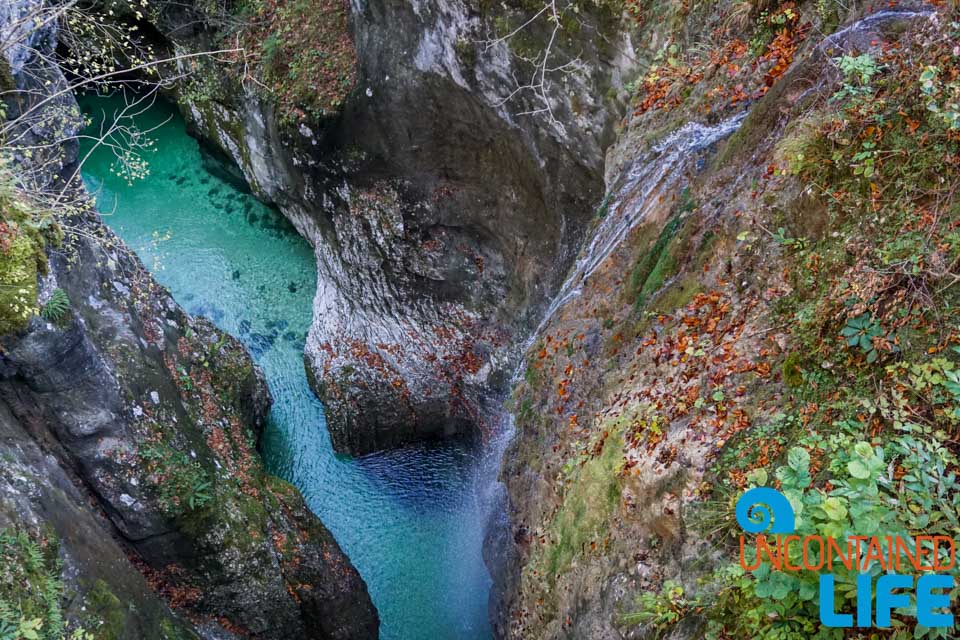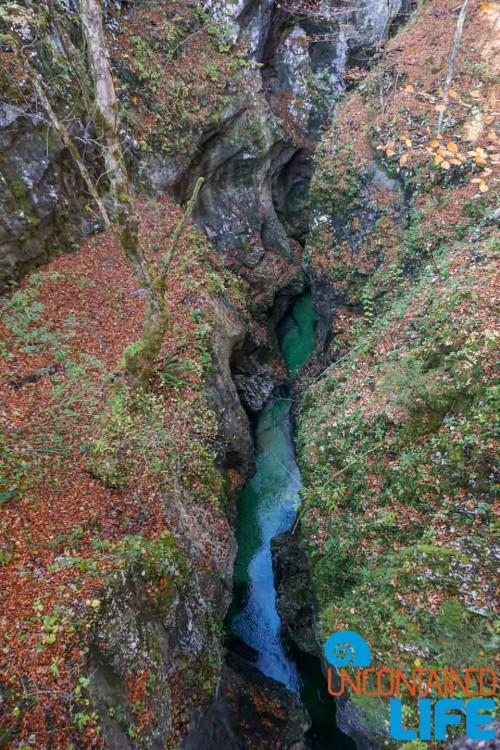 After several minutes gazing down from the bridge at the surreally aqua-colored water falling between the narrow walls, we headed uphill to the true start of the trail through the gorge. As we moved deeper into the forest, and the sense of peace and sheer loveliness of the scene only increased.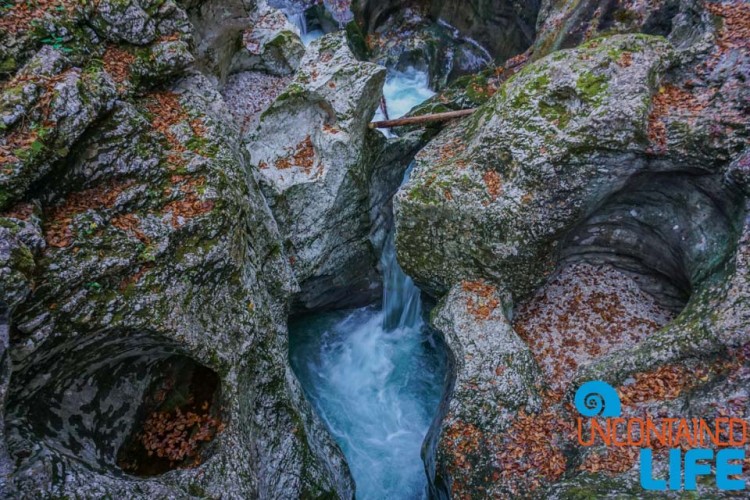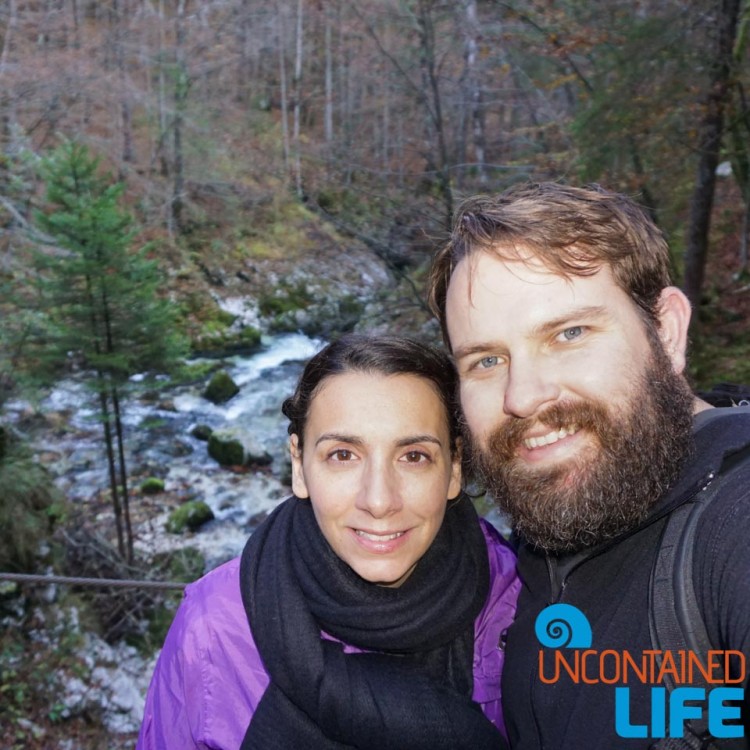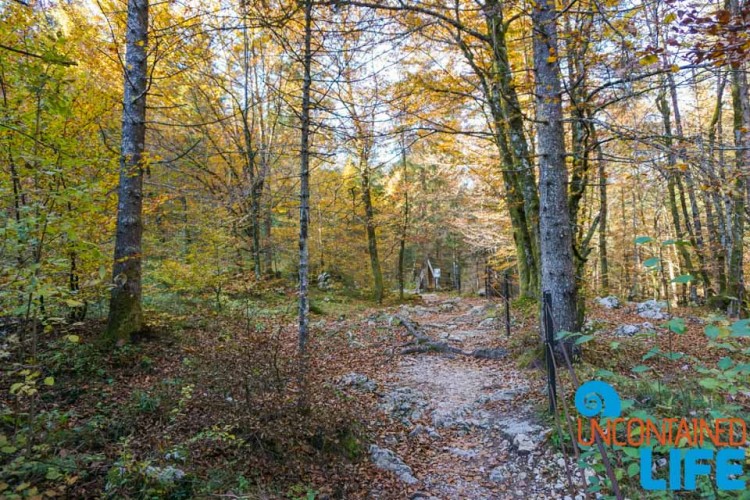 We passed the second bridge (where a small admission fee—2.5 euros for adults—is collected during high season: yet another reason shoulder season rules!)…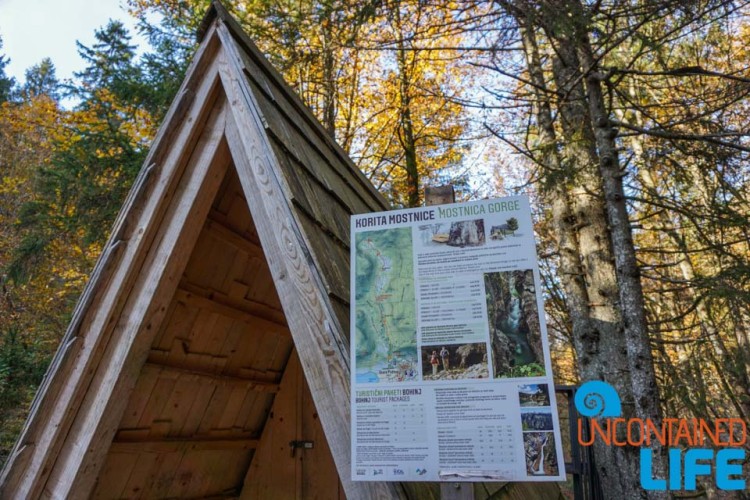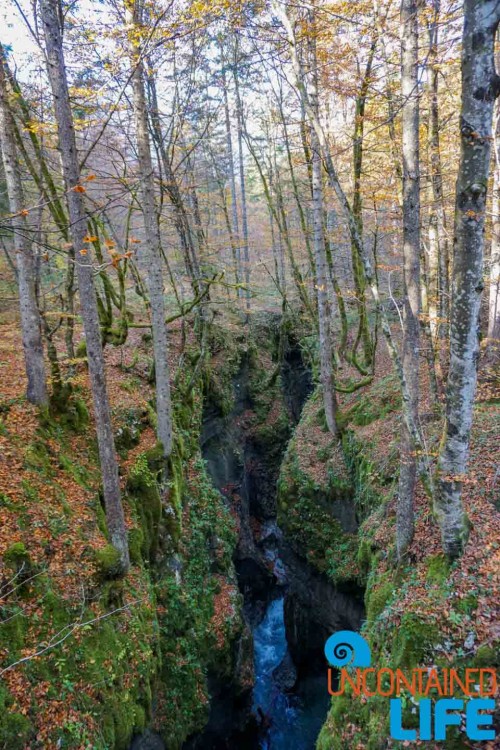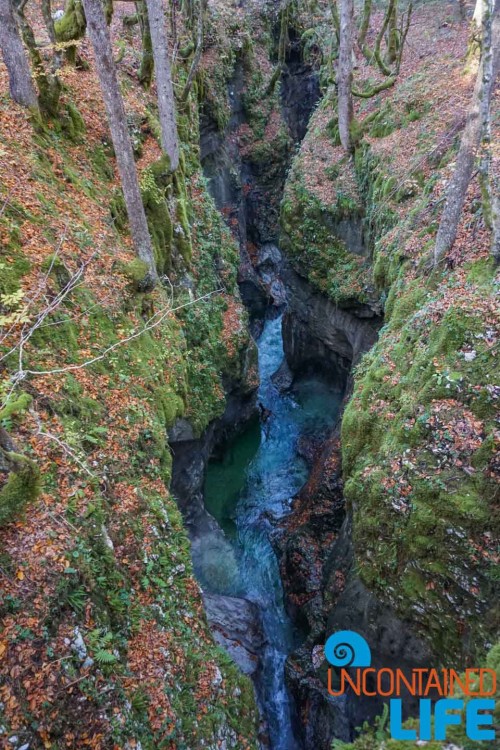 …we arrived at a place where the stream began to widen.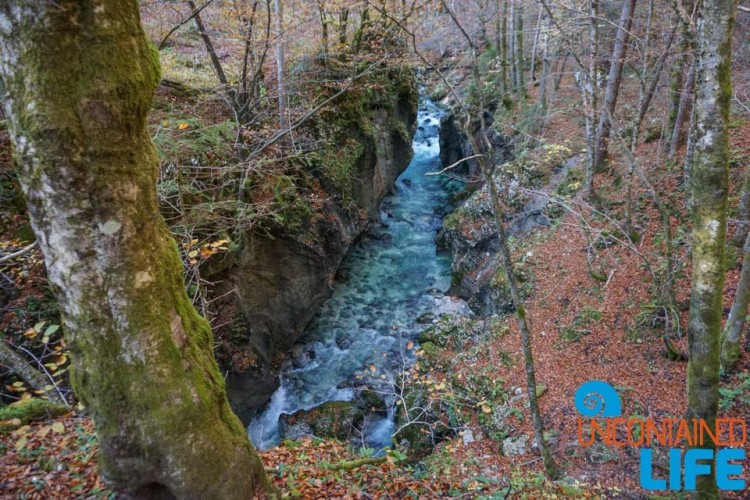 We walked under a roof of golden leaves…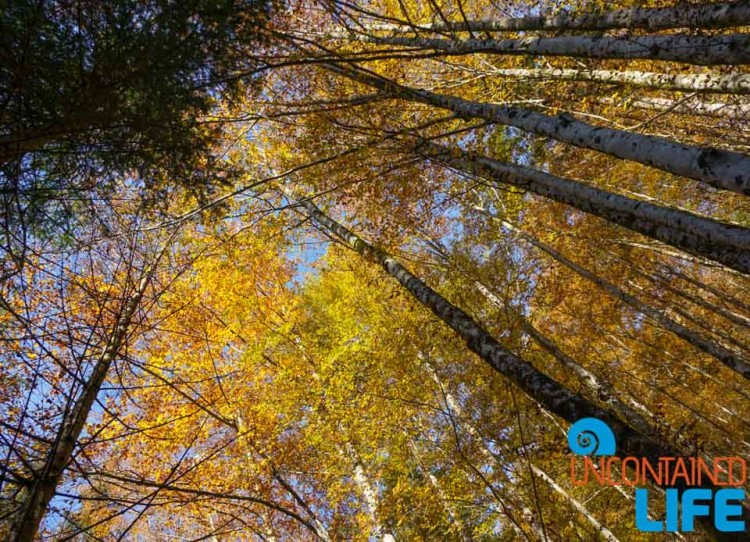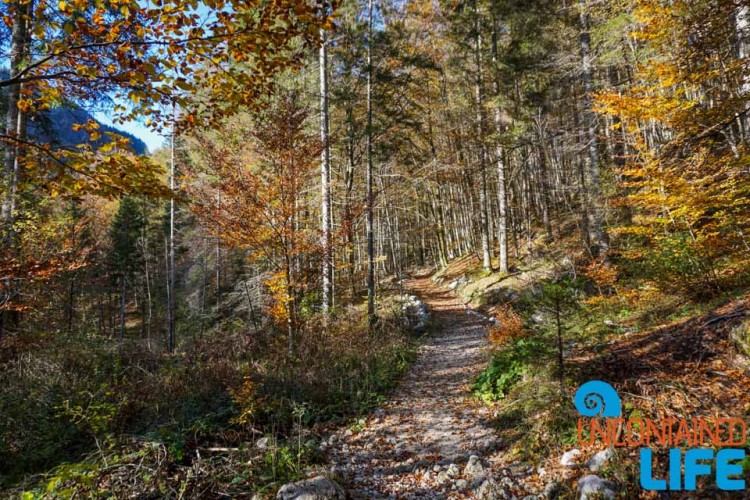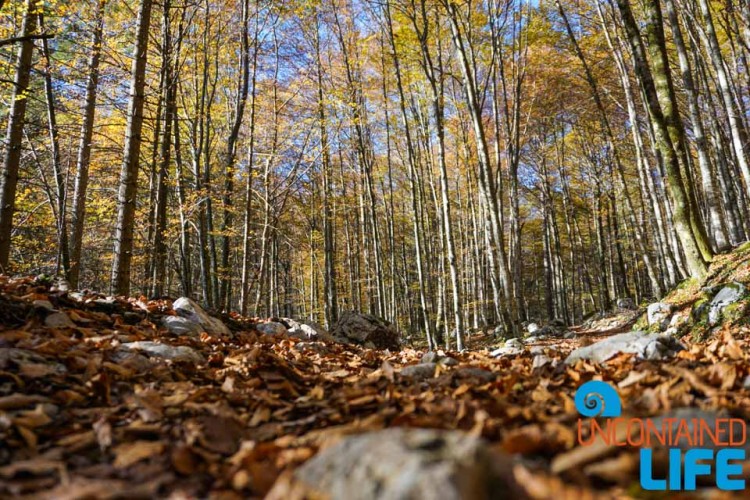 …and sat quietly on benches near the water: just taking time to be mindful, appreciate the details of the scene, and enjoy the warmth of the sunshine.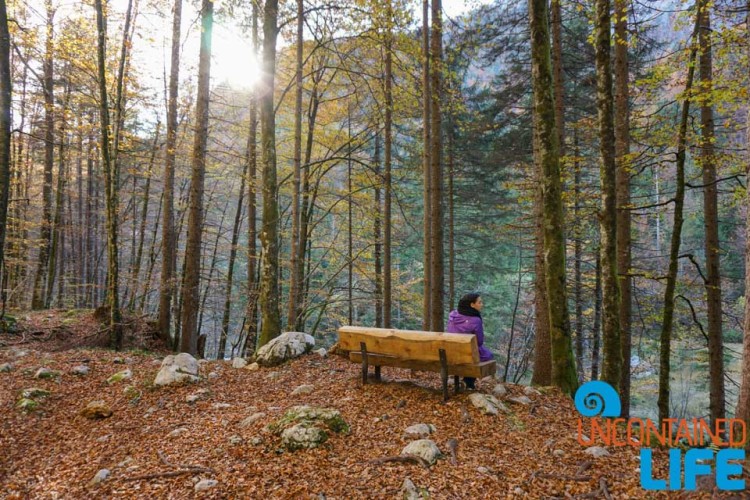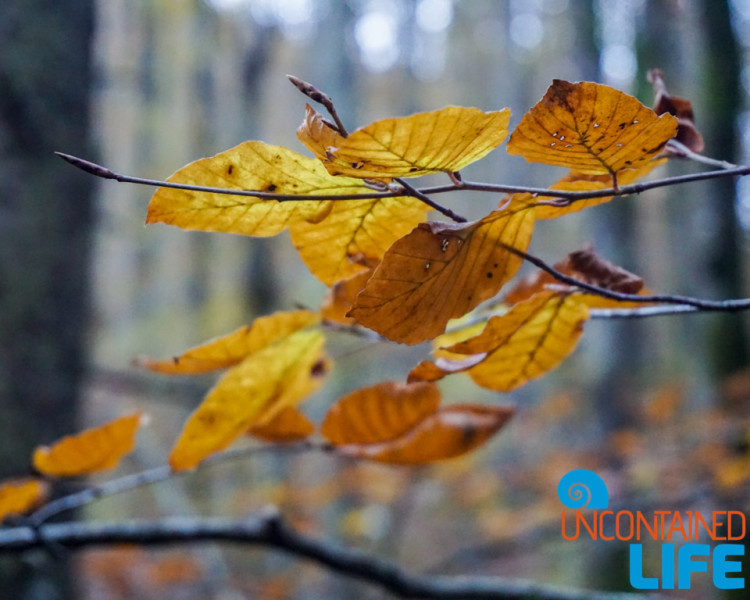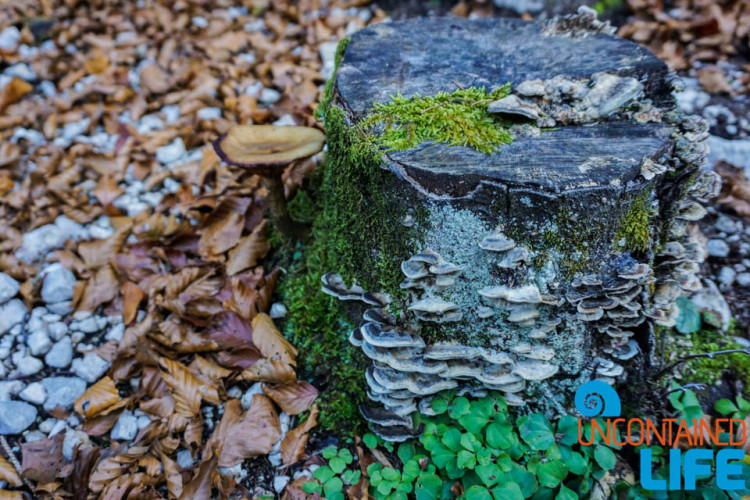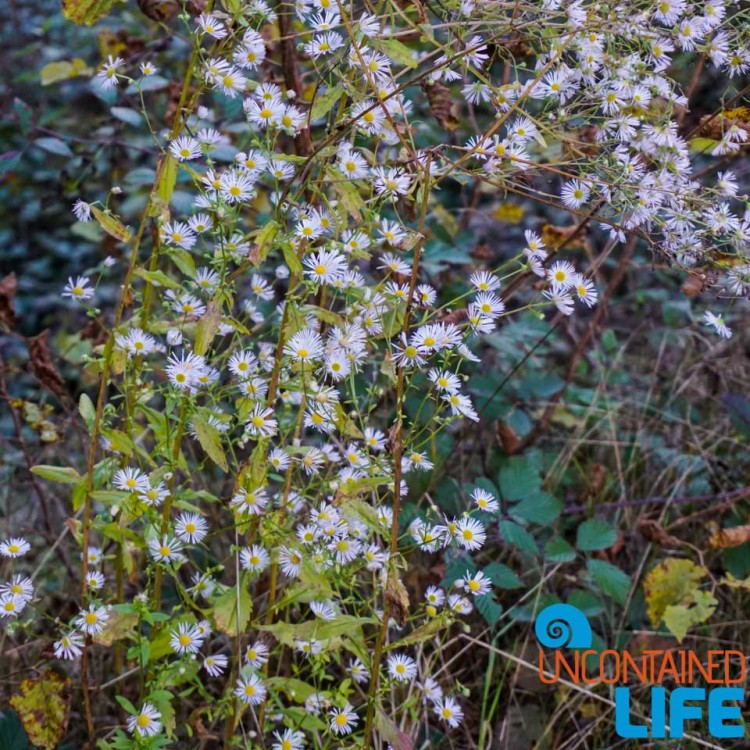 At some places, the stream was calm, wide and shallow.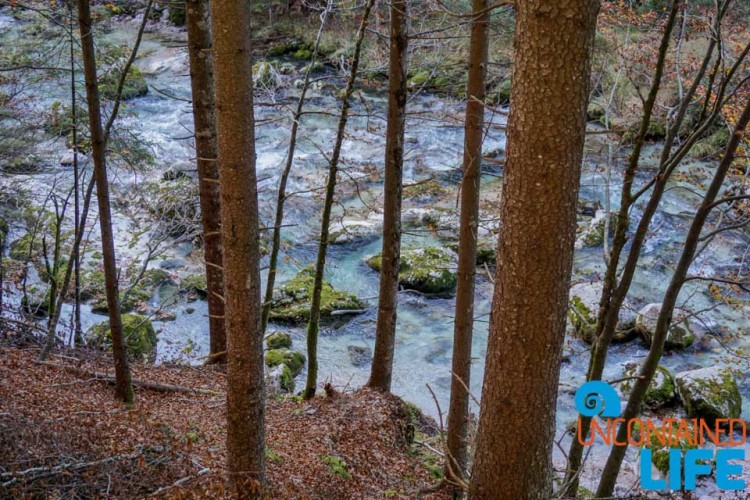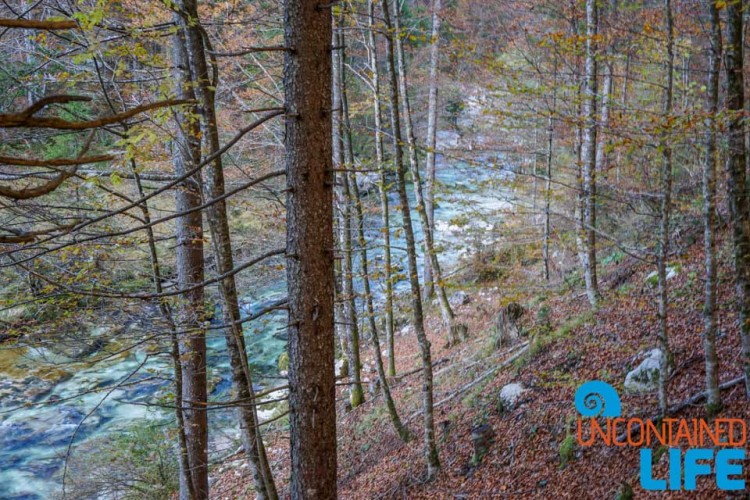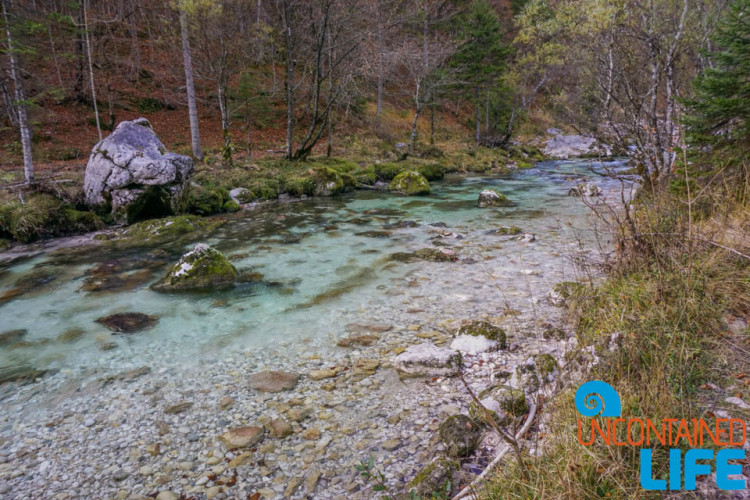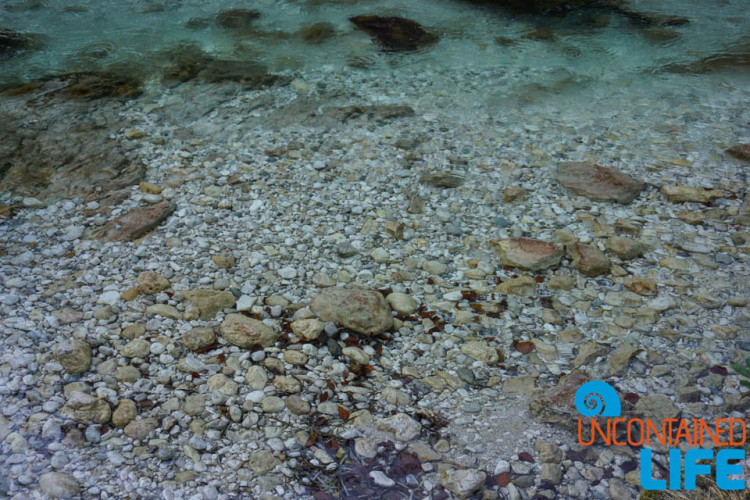 Other places, the water hurried along with great force, carving through the rock.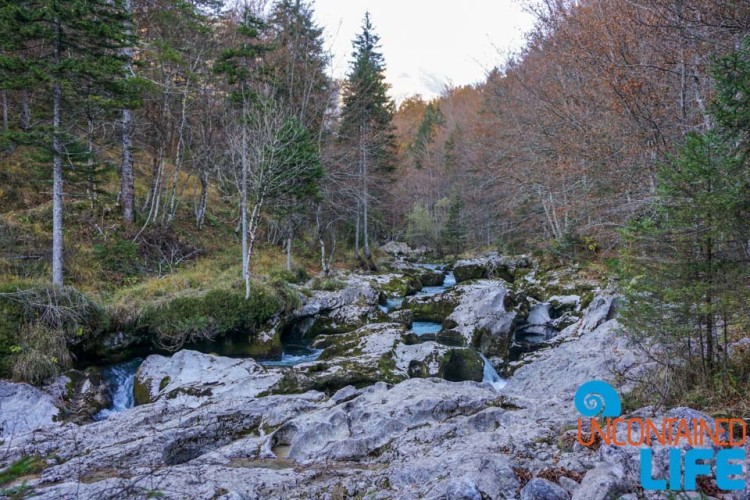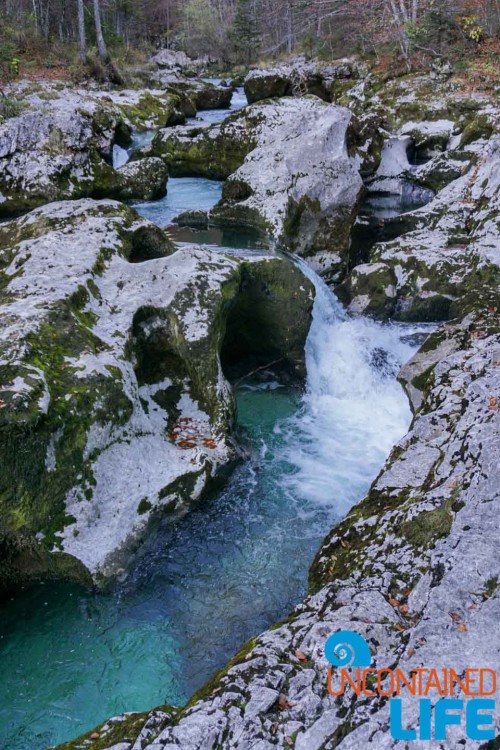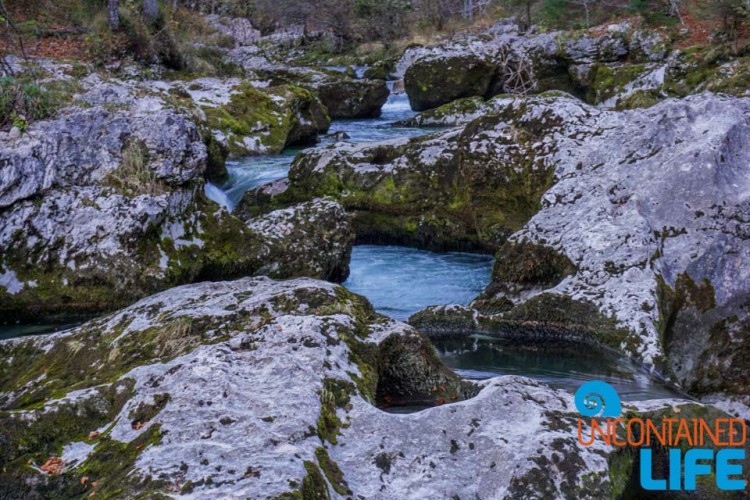 If it had been summer, we might have been tempted to jump in one of the pools, but given the water's glacial origins, even the hottest weather would make anyone but a polar bear think twice about taking a dip.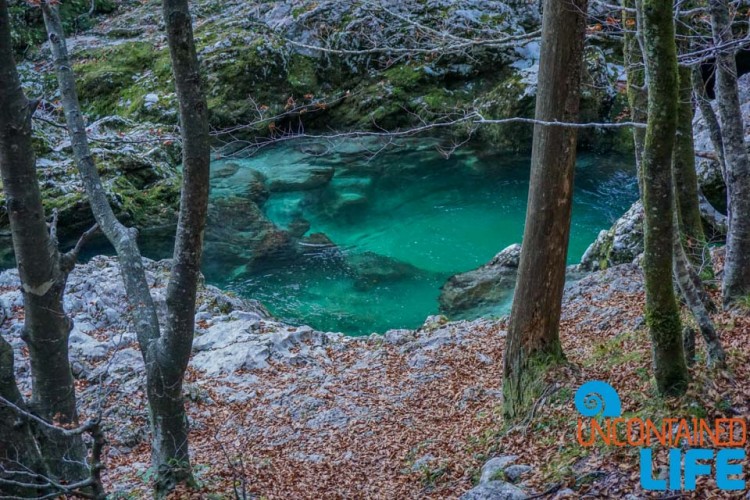 We had originally planned to continue past the gorge to the meadows which lead to Mostnica Waterfall…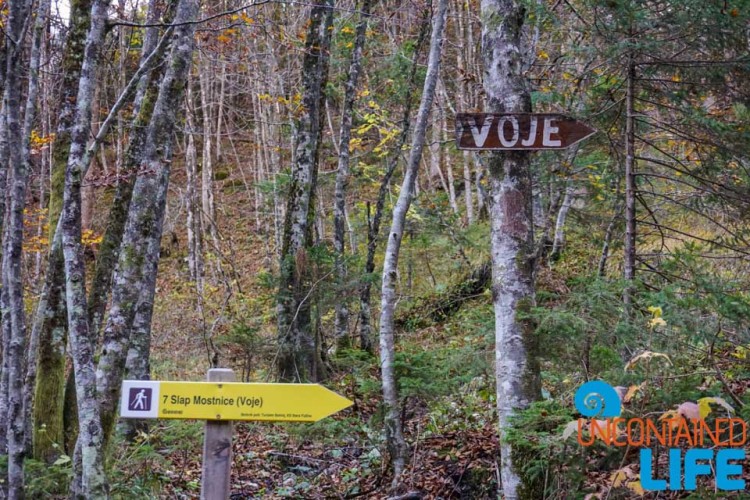 …but we were losing light so, at the fourth bridge, we decided to head back along the other side of the gorge.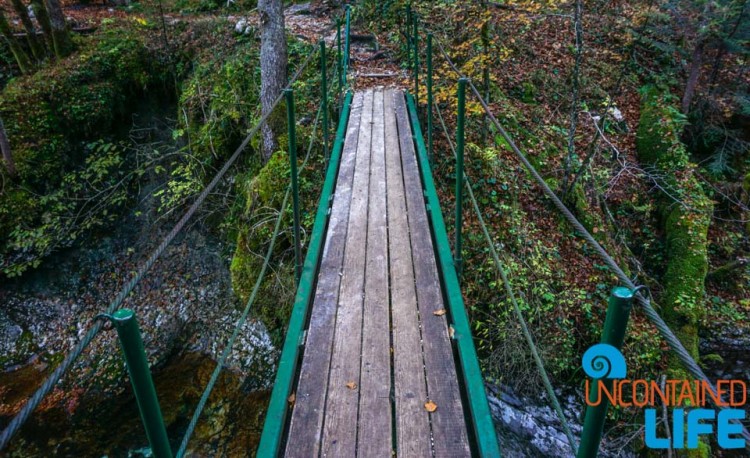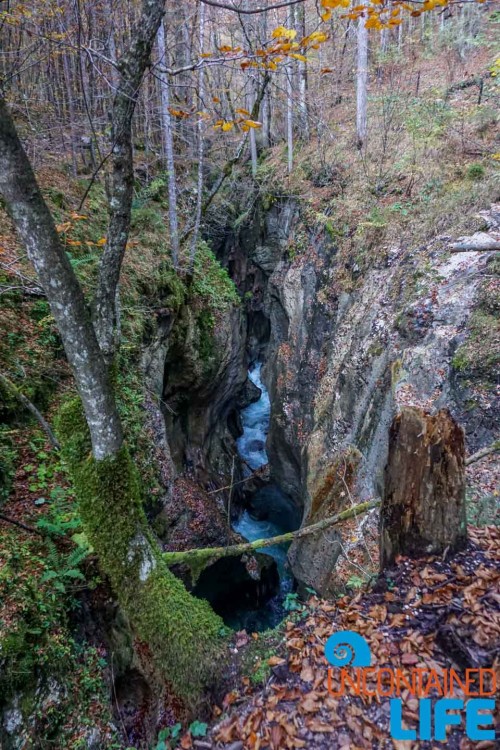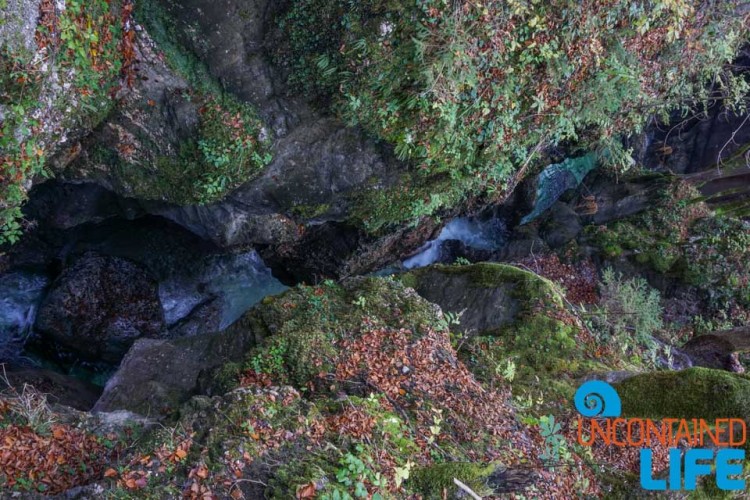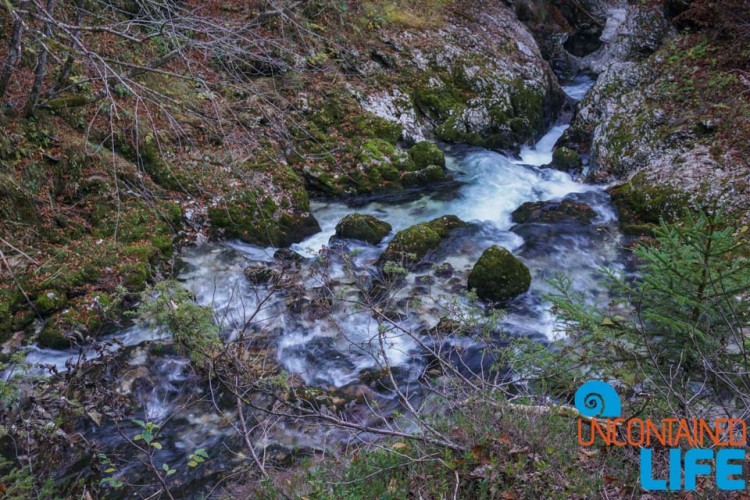 As the gorge grew darker, it seemed like the mountains rising above us only grew brighter and more brilliant.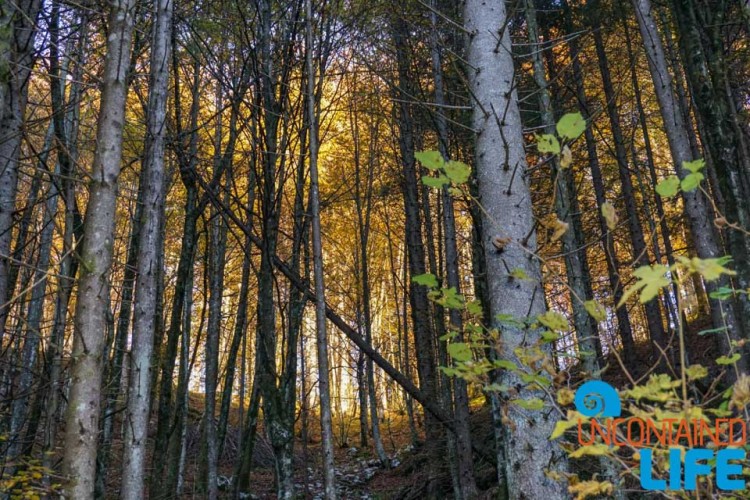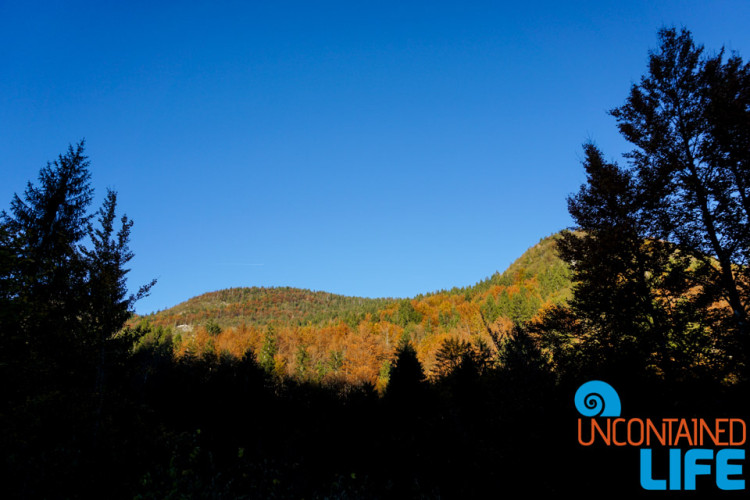 And even in shadow, the stream itself continued to impress.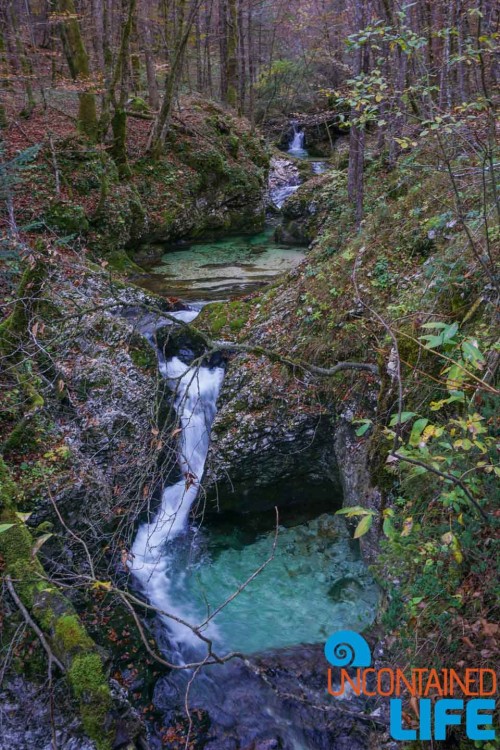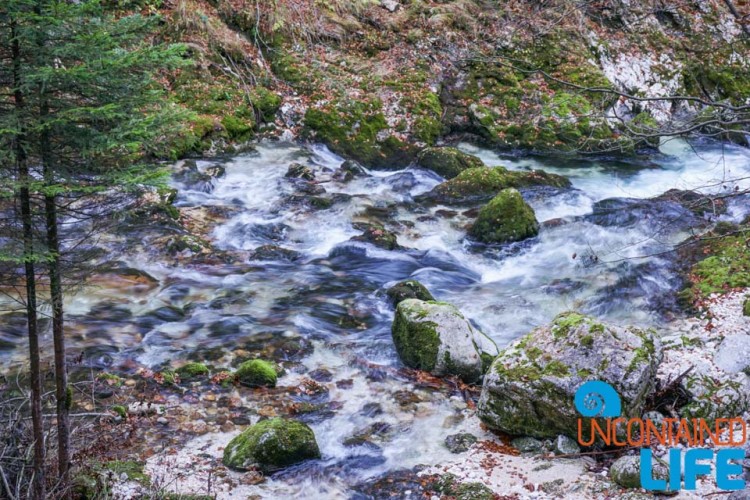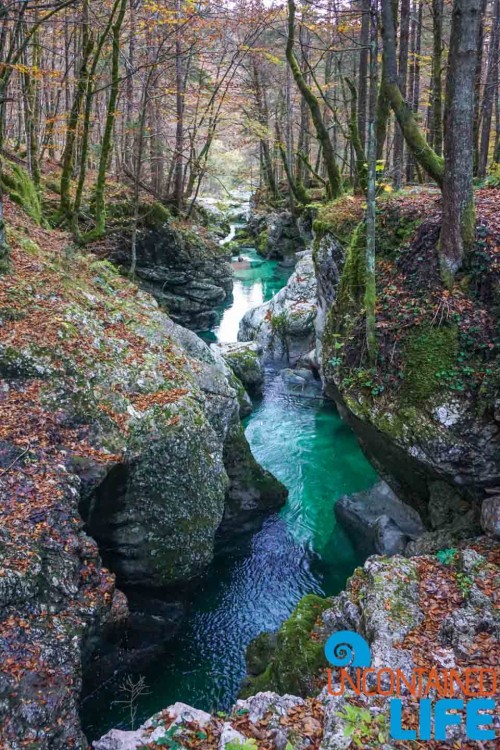 As we emerged from the forest, the sun was setting over the mountains—turning the snow-capped peaks a hazy purple shade.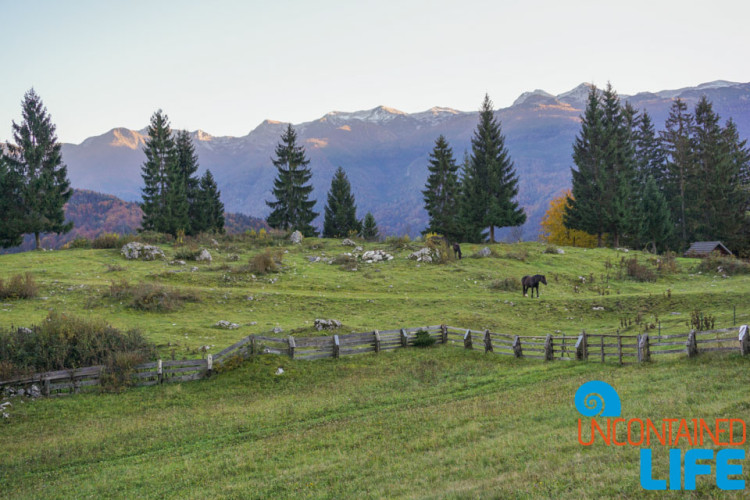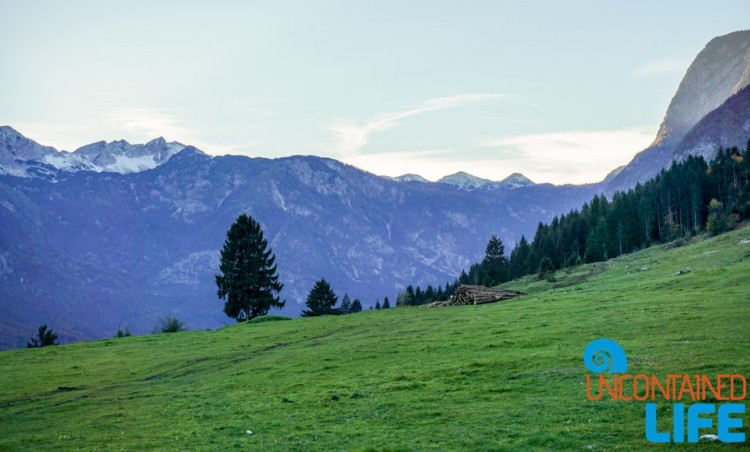 It was starting to get really cold, but before we left, I just had to stop and make a new friend.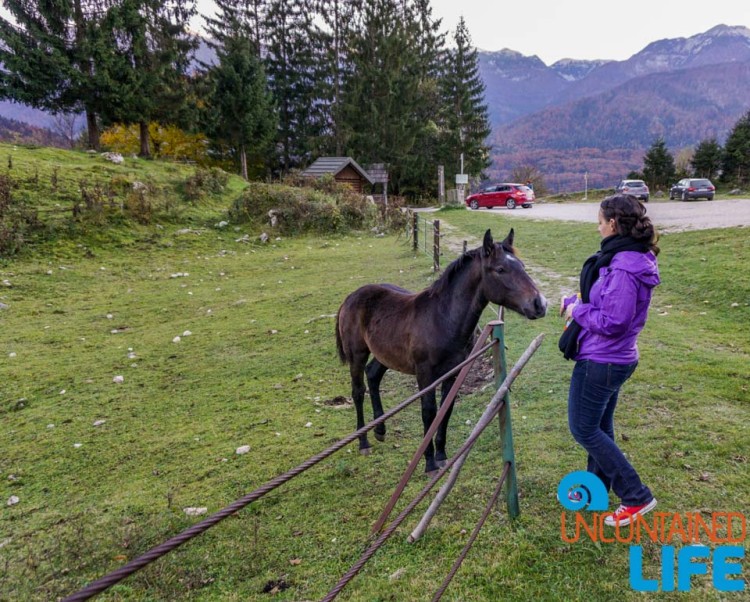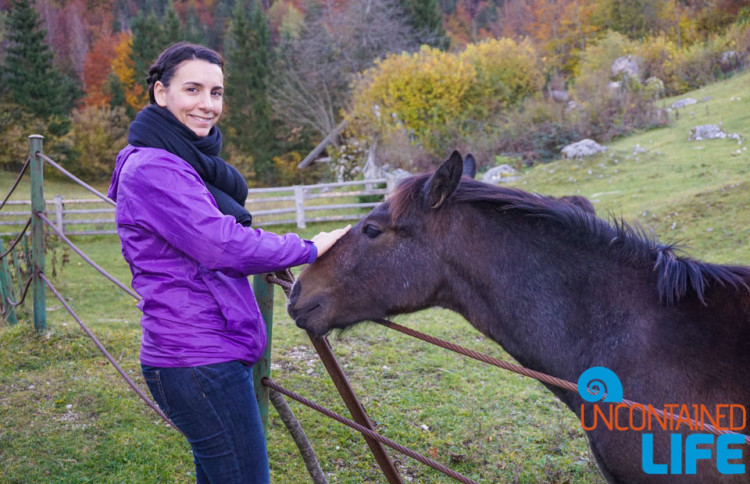 After one final stop at Lake Bohinj…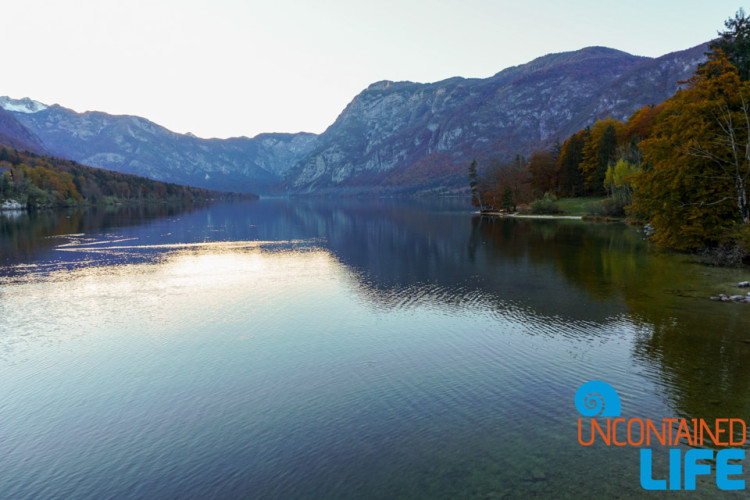 …we headed back in the direction of our humble abode, a bit tired, but definitely pleased that we'd decided to take a chance, change the plan, and go for a walk in the woods. 
---
Visitor Information for Lake Bohinj and Mostnica Gorge:
Parking: The parking lot for the trailhead can be a little difficult to find. After passing Bohinj Lake, continue on toward Stara Fužina. Once in Stara Fužina, keep your eyes open for signs before the bridge that will direct you left (Voje, Vogar)—if you cross the river, you've gone too far. After turning left, go up the hill, and the parking lot will be ahead of you on the righthand side. You must pay for parking, even during off season—bring euro coins! (1.5 euros/ hr.) You can be fined for not paying and/or for leaving your car along the road outside of the parking lot.
Trailhead: From the parking lot look for signs for trail #7. The path you want to take is the one on the right (runs level, not uphill).
Hike Length and Difficulty:
–Duration: If you're only hiking Mostnica Gorge, the walk should take around 1.5-2 hours roundtrip (though if you're taking a lot of photos, it could last longer). If you're hiking all the way to Mostnica Waterfall, the walk will take approximately 3.5-4 hours roundtrip.
–Length: 3.7 miles (5.9 km) one way going all the way to Mostnica Waterfall; distance is half this if you are only hiking the gorge.
–Total Altitude Difference: 820 ft. (250 m)
–Type of Path: mostly dirt (though with a lot of stones), well-marked.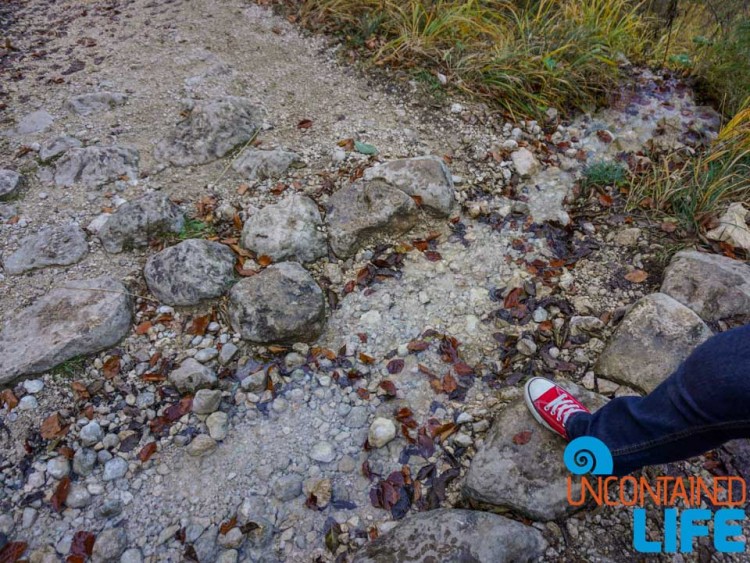 Accommodation at Bohinj Lake:
–Moderate: Hotel Gasperin Bohinj ranks high amongst travelers looking for simple, friendly, moderately-priced accommodation close to Bohinj Lake. Bonus: when you book through Agoda, breakfast is included!
–More Upscale: There's a reason Vila Park B&B earns rave reviews: with its beautiful grounds, clean and comfortable rooms, and sauna facilities, you'll never want to head home! For the best rate (up to 60% off at times) with breakfast included, book through Agoda.com.
---
* Names have been changed to protect the privacy of our Slovenian friends 🙂
Are you on Pinterest? Pin this post!