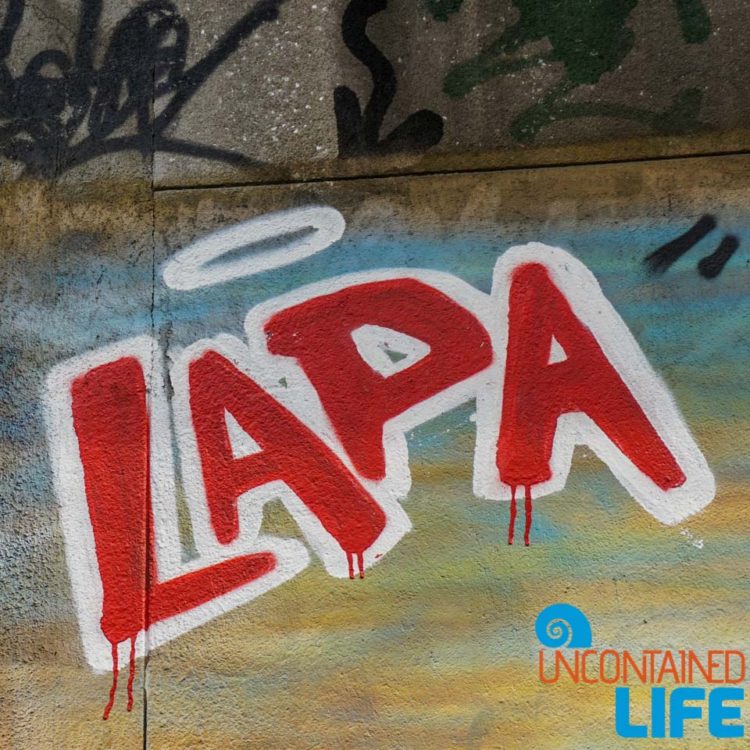 When Justin and I visited Rio de Janeiro, we stayed in the Lapa neighborhood–a part of Rio once infamous for its high crime rates, which has transformed, in recent years, into the spot for late night fun.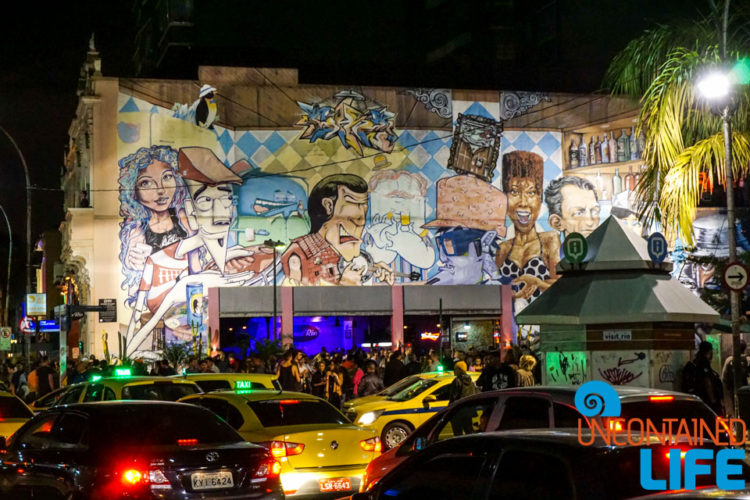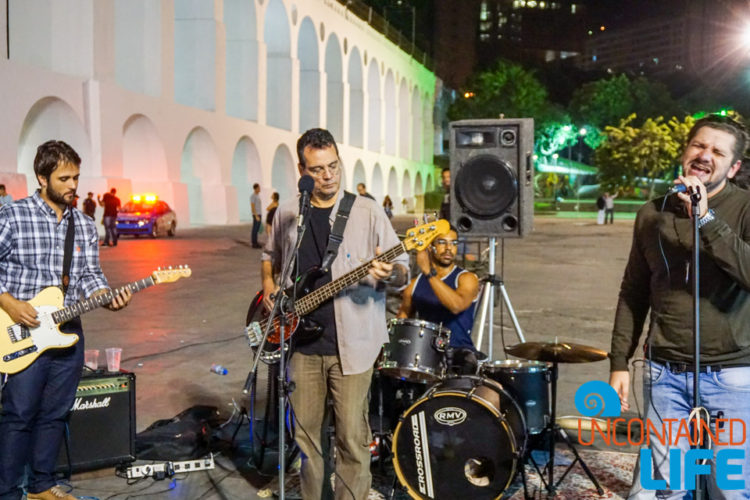 But living in Lapa showed us that this part of Rio doesn't just have a vibrant nightlife. Lapa is also one of the most colorful places, literally, in the entire city–from it's brightly painted colonial buildings…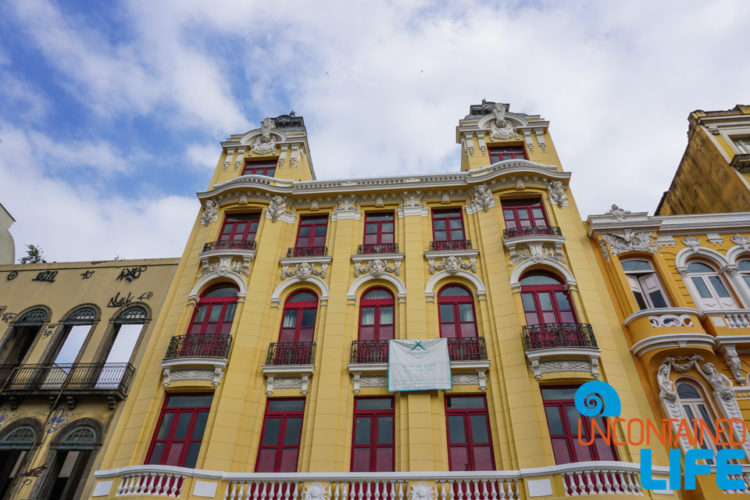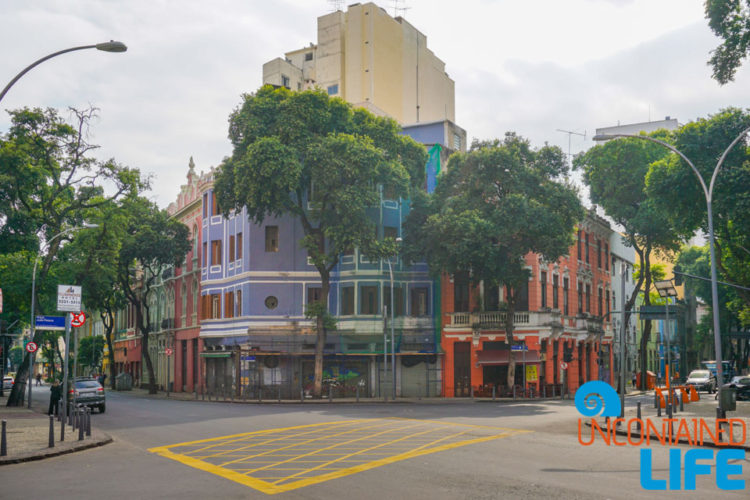 to its even more vivid street art.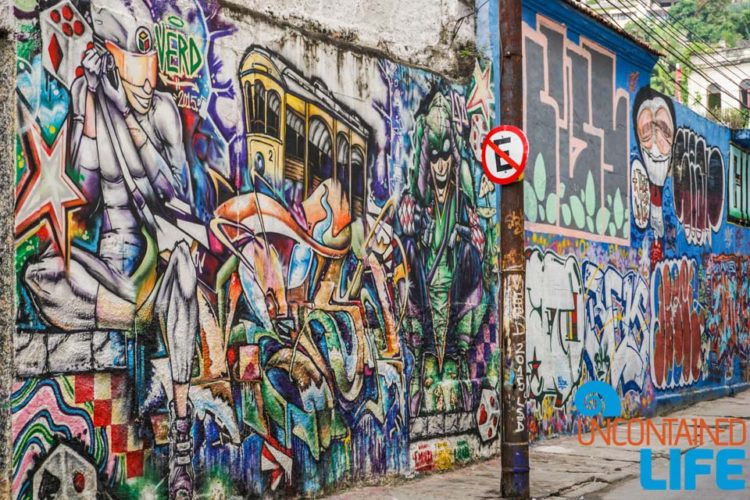 And we want to share that Lapa's colors (along with a bit of the area's history) with you!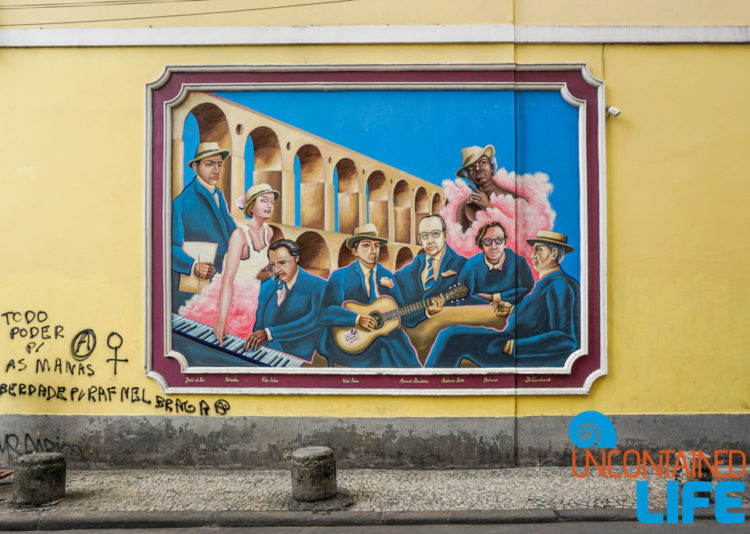 Taking a Stroll Through History
Walking down Lapa's main avenue, Mem de Sá, today, it's hard to imagine this area was once marshland (in the 18th and 19th centuries).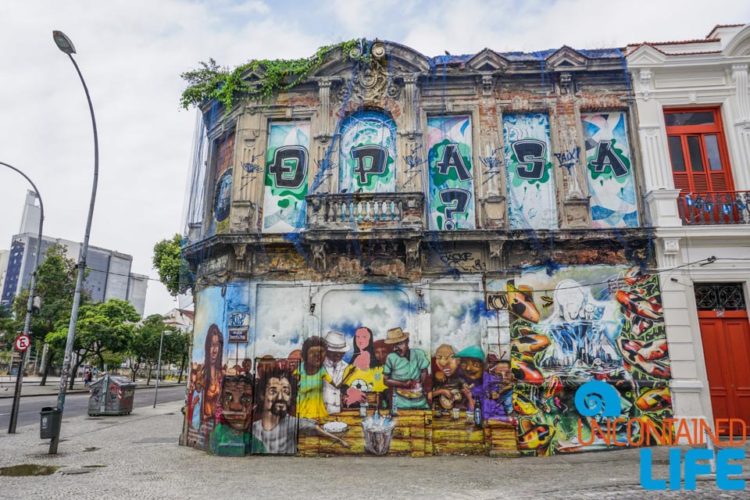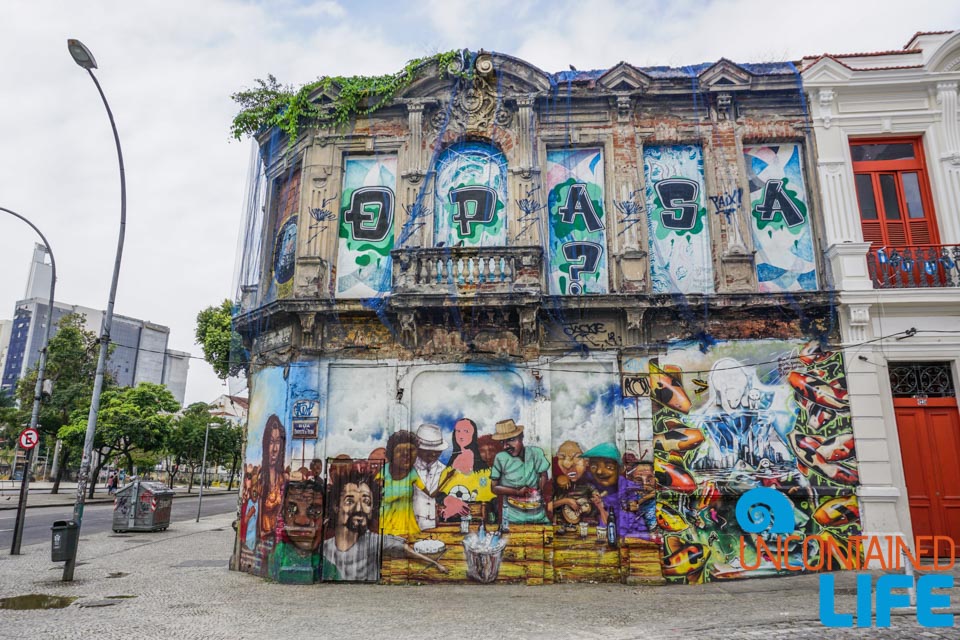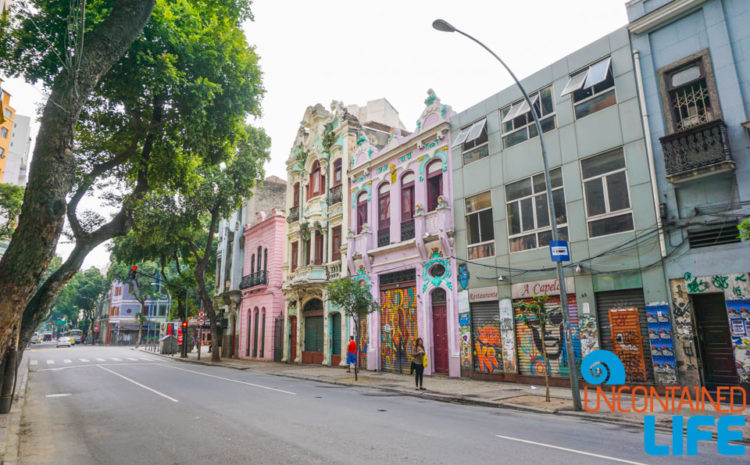 During that time in Lapa's history, the Aqueduto da Carioca, built by slave labor, brought drinkable water from the hilltops down into the city. After the aqueduct stopped being used for this purpose at the beginning of the 20th century, the Arches were transformed into the Santa Teresa tram bridge.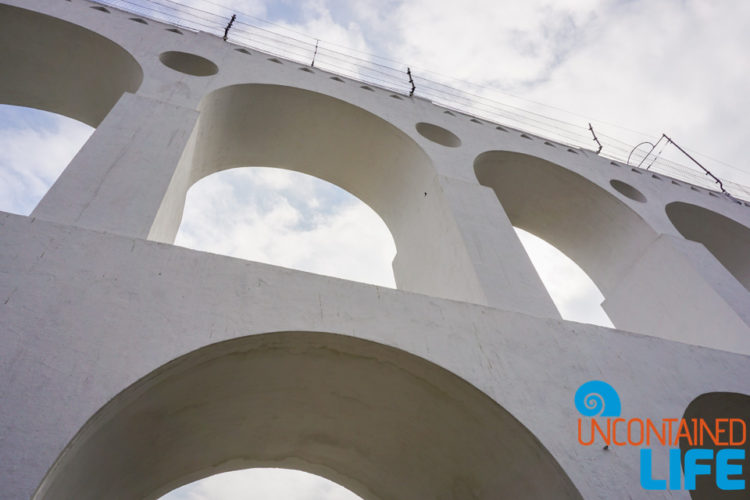 In the early 20th century, Lapa transformed itself into a kind of French-style, bohemia–hence, its nickname, "Montmartre Carioca."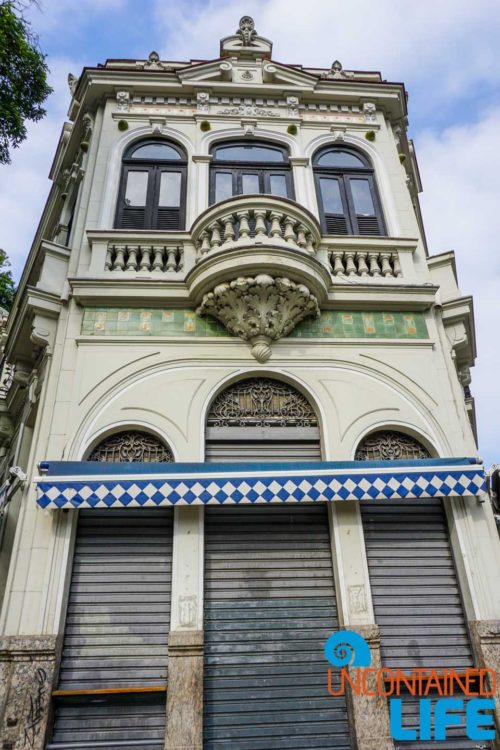 The area's elegant colonial mansions housed restaurants and music halls which played host to artists, politicians, intellectuals, and malandros ("young criminals"–term crops up often in Samba music.)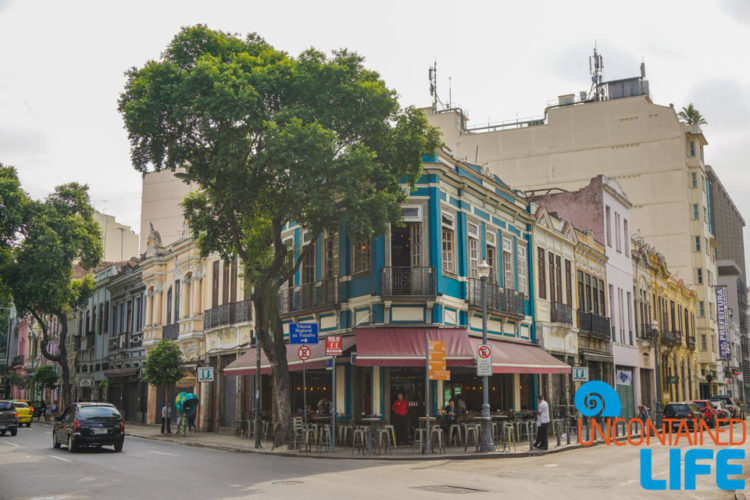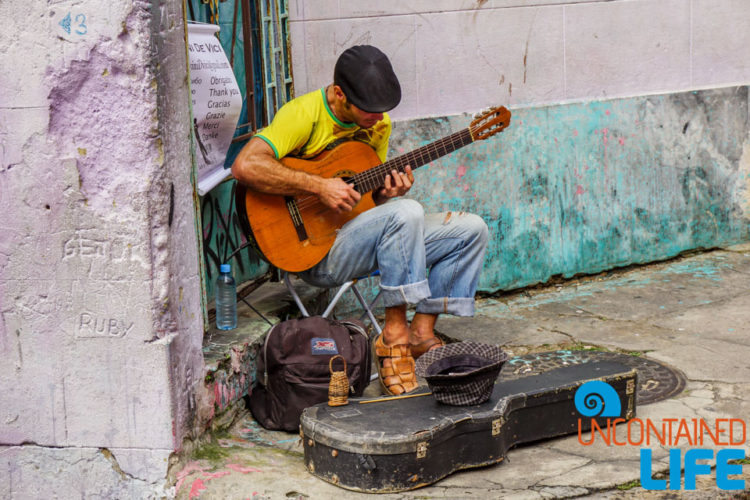 In the mid-20th century, as the government began to crack down on the kinds of vice-filled activities found frequently in Lapa, the area entered a period of decline.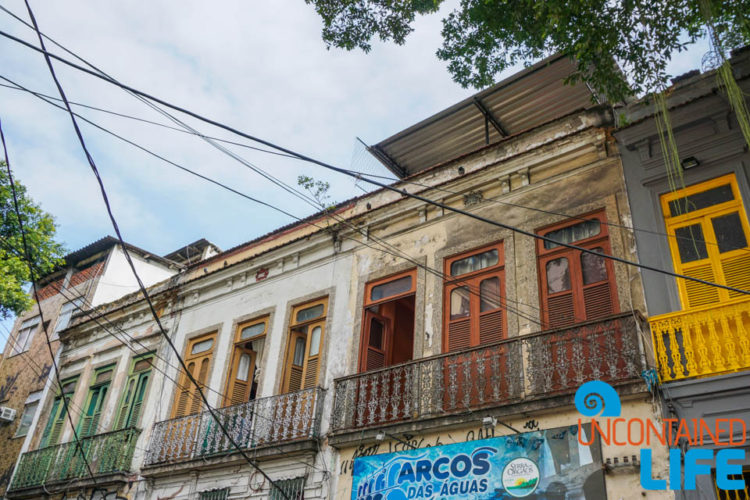 New, modern buildings began to enter Lapa's landscape in the 1960's and 70's. This contrast between old and new remains today as colonial-era homes stand check-to-jowl with huge modern structures.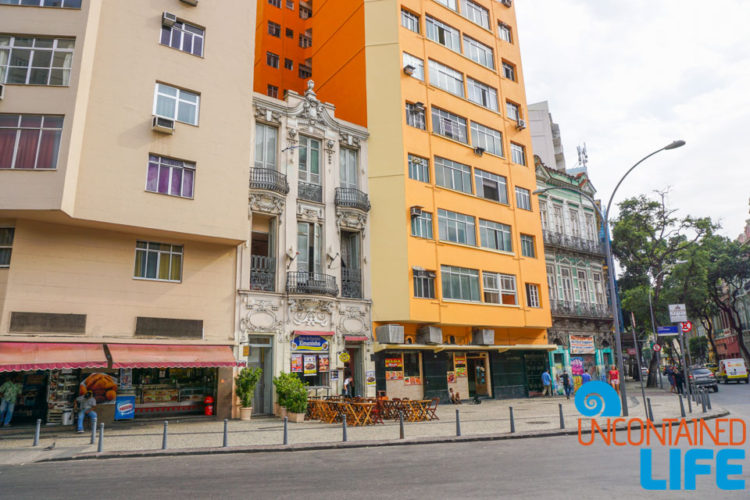 Finding Beauty in Contrasts
But Lapa's contrasts and contradictions are key elements of its character. Even the street art, we found, offers a mix of celebration (of the city, of Brazil, of art) and critique (of government policies, racism, poverty):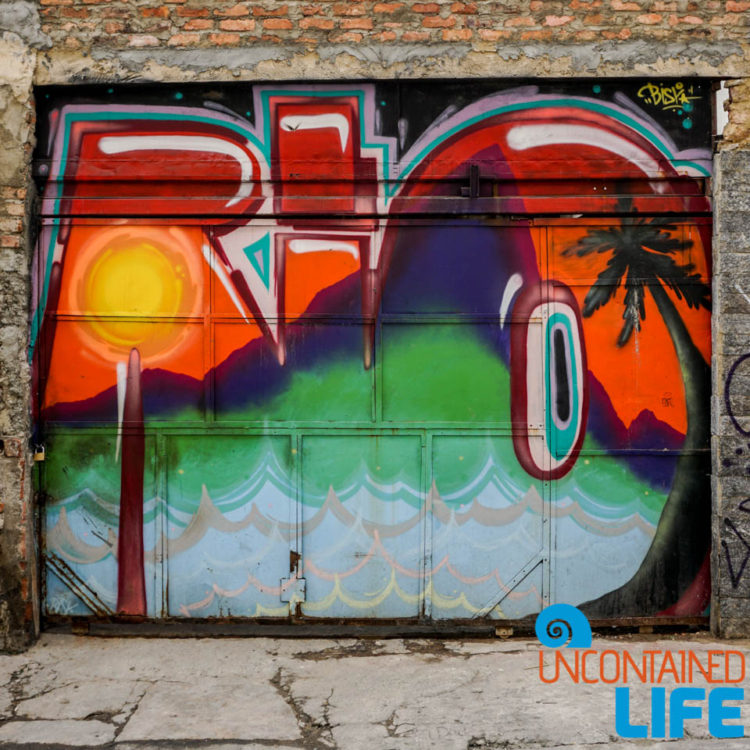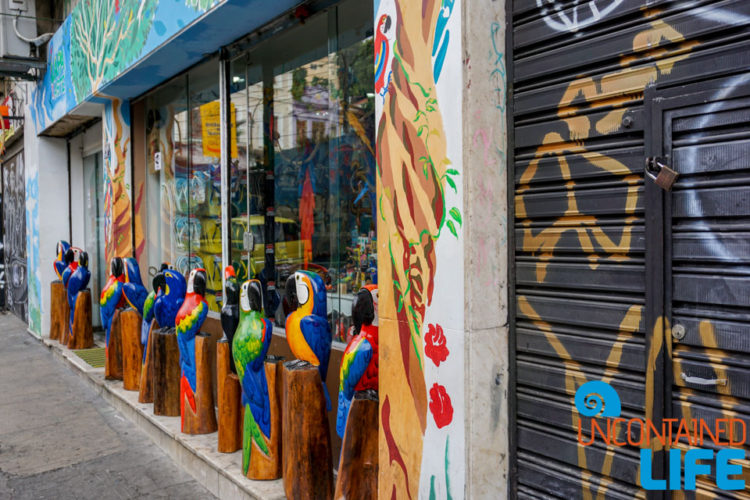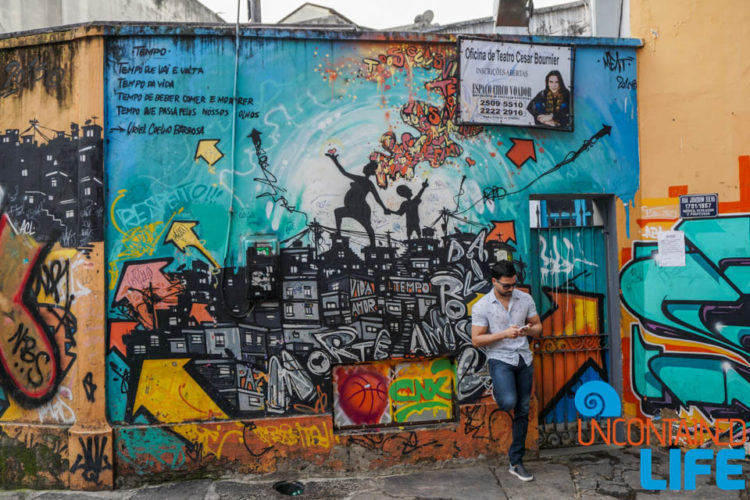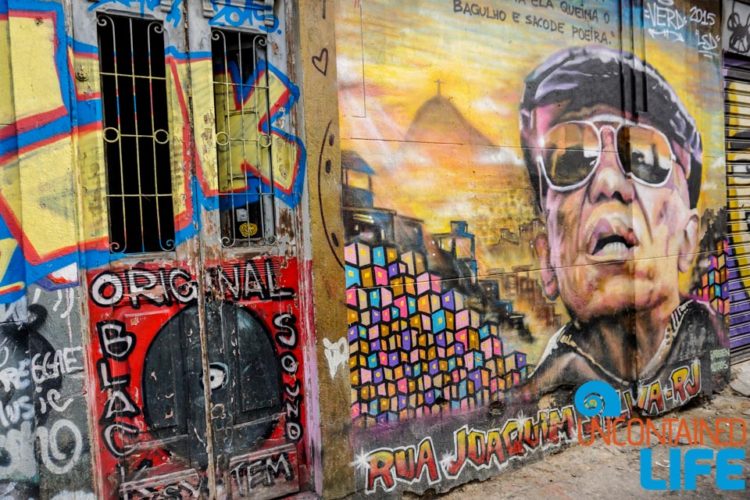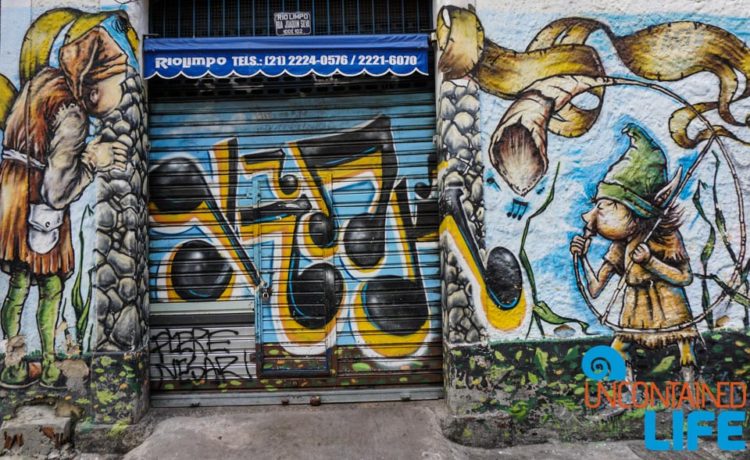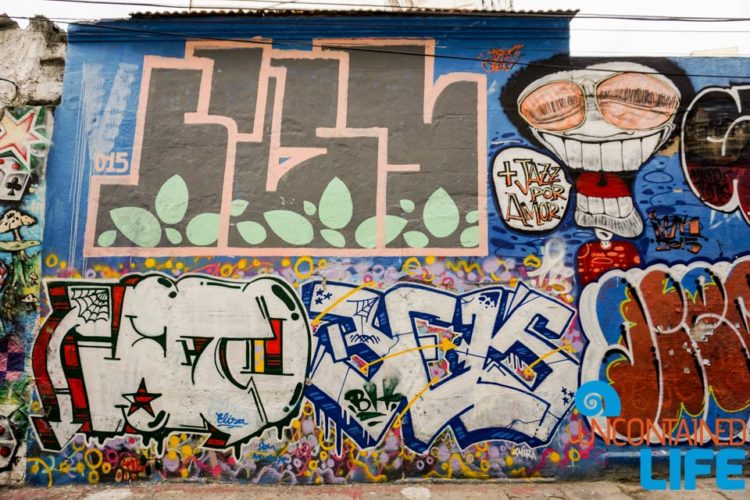 Fun fact: we got to meet the artist of the works below because he was a friend of our lovely Airbnb host, Antonio. (We highly recommend using Airbnb to help find your accommodation in Rio–having a local to help you navigate this city is absolutely fantastic. If you haven't booked with Airbnb before, click here to get $35 off your first stay, compliments of Uncontained Life!)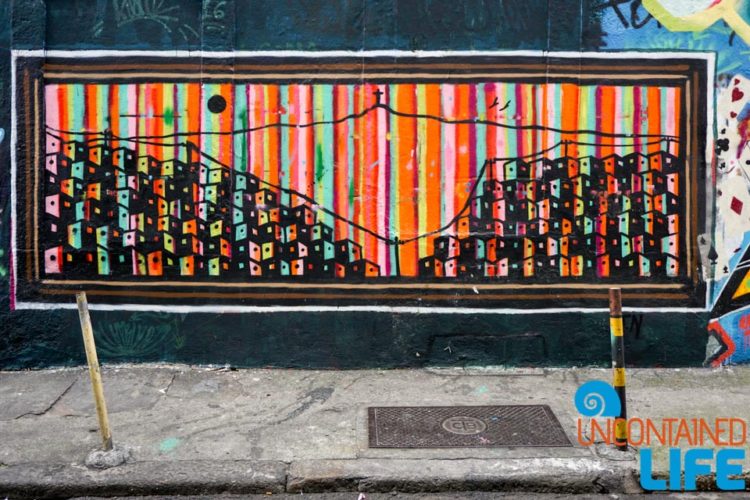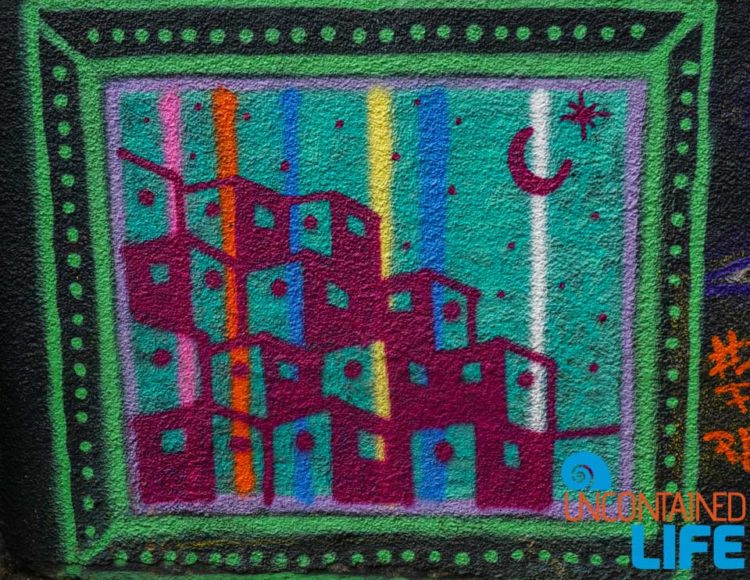 A Love Letter to Rio
And of course, no overview of Lapa would be complete without a look at the Escadaria Selarón, a 215-step, tiled stairway created by Chilean artist Jorge Selarón.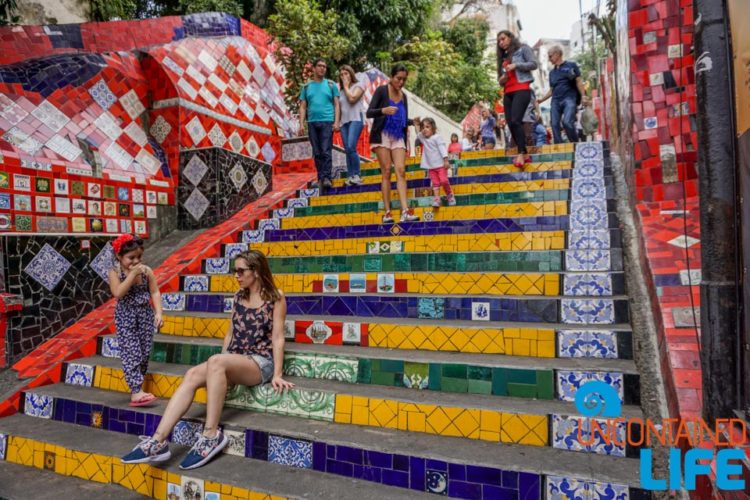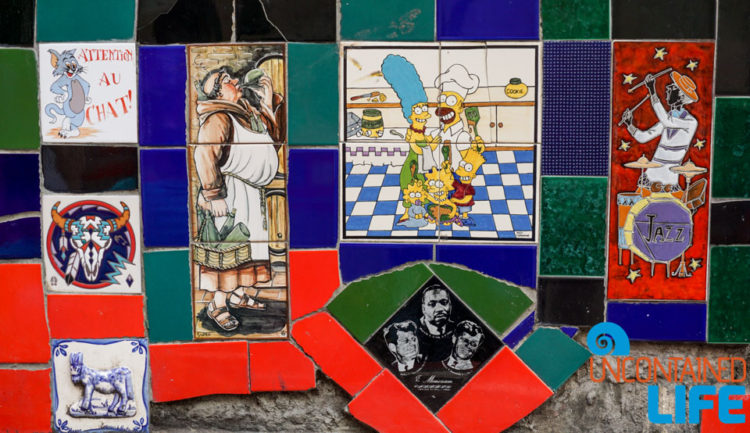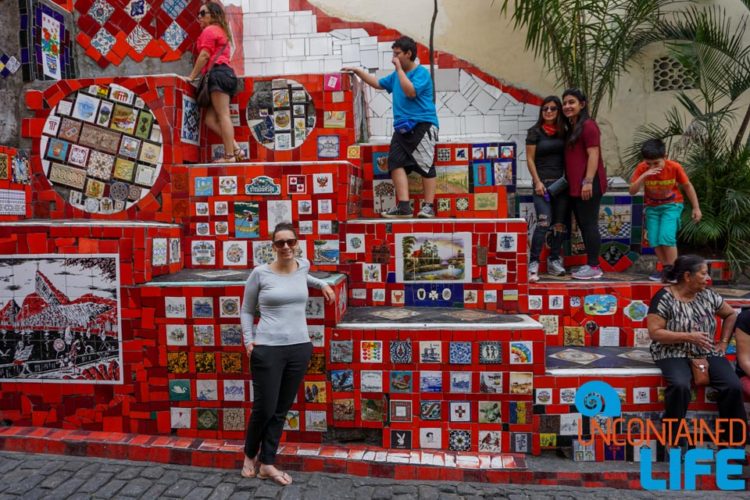 Selarón constructed his staircase (which contains more than 4,000 tiles) as both a love letter to Rio, and as a commentary on Brazil's treatment of its most historically disadvantaged inhabitants: non-white favela-dwellers.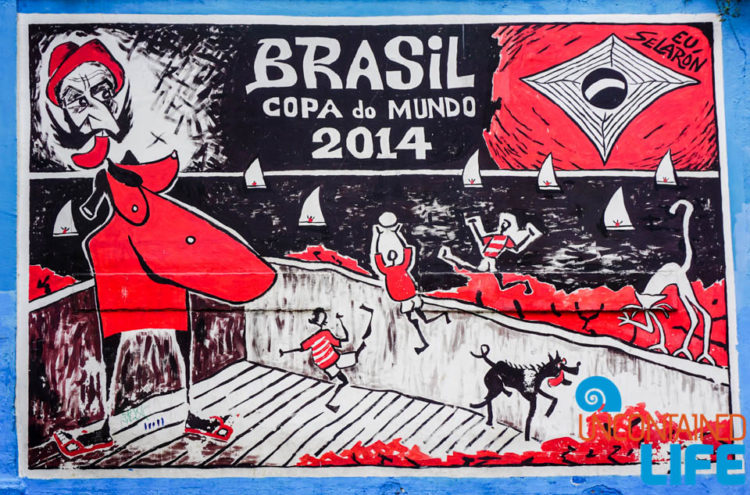 (You can see more photos of the staircase over here!)
As Lapa continues to revitalize, it's possible the area may lose some of its rougher edges. But we hope its weird, wonderful, colorful spirit always remains.