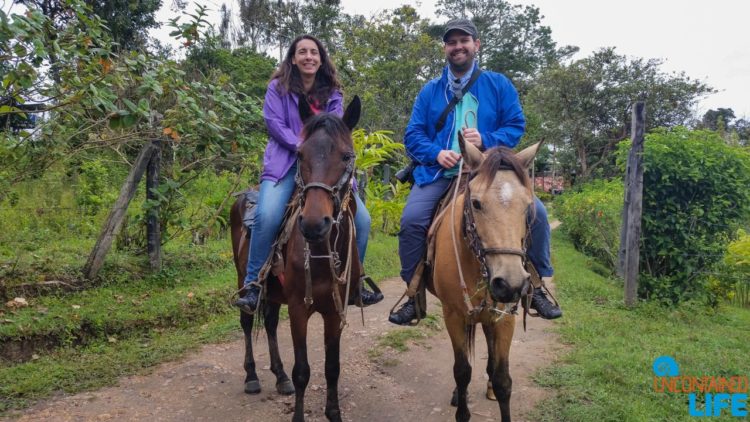 Here's a truth I'm pretty certain all "horsey" people will back me up in saying: those beautiful four-legged beasties can be competitive. Why do I bring this up? Well, let's just say that this factoid reasserted itself to me during Justin's and my recent adventure horseback riding in San Agustin, Colombia.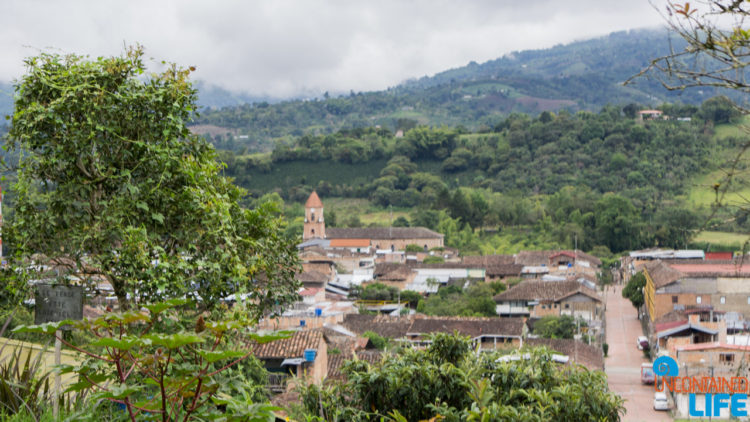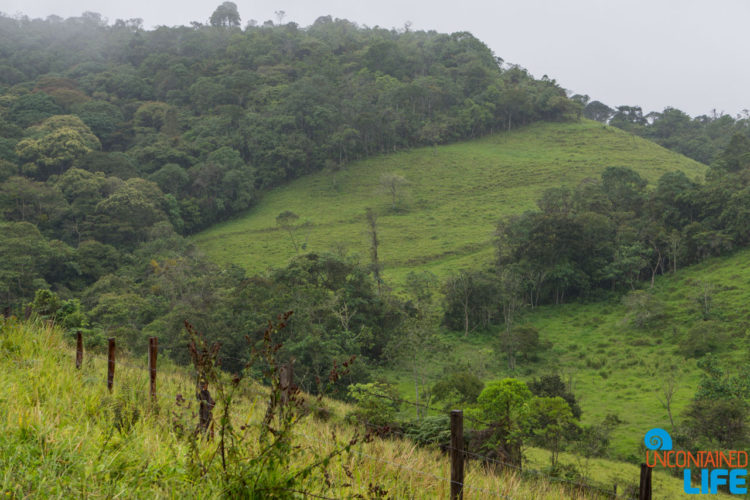 San Agustin has, in recent years, made a solid place for itself amongst travelers eager to see its now-famous San Agustín Archeological Park. (And willing to expose their spines to shake-rattle-and-roll treatment of the "roads" which lead to this tiny locale.) Given the immense size of the Archeological Park, most visitors choose to visit the sights via horse or jeep. And given that I began asking Mom and Dad for a pony roughly around the same time I learned to talk, well, I think you can guess what mode we choose.
Saddle Up!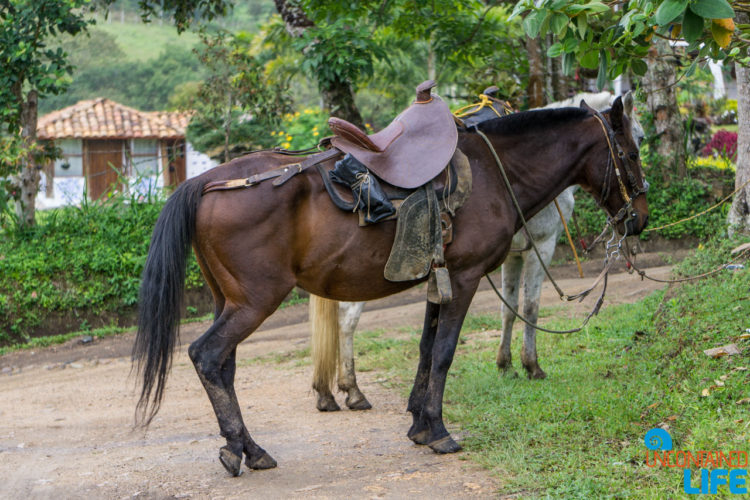 During our stay in San Agustin, we stayed at the simple, but lovely Finca el Maco which commands beautiful views of the lush green hills surrounding the town. As it happened, one of the best guides for horseback riding in San Agustin, Francisco "Pacho" Muñoz, is connected with the Finca, and was free to give us a private horseback tour of the park during our stay. (Note, there are a TON of other guides in town who offer the same riding tour route at the same price as Pacho. But, as many a Trip Advisor review can attest, not every guide is an actual expert on the park's sites.)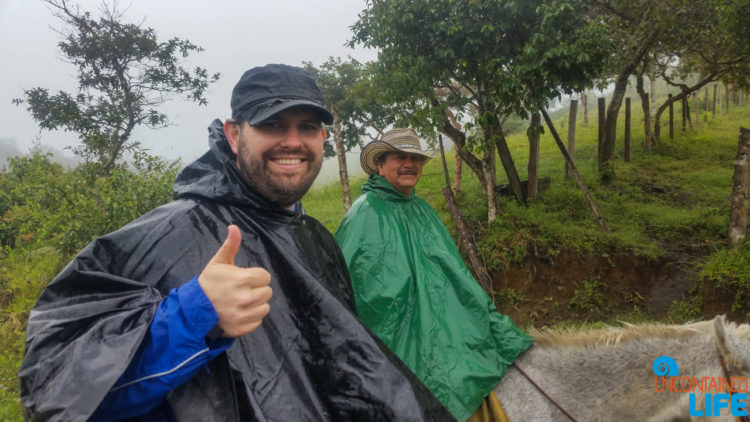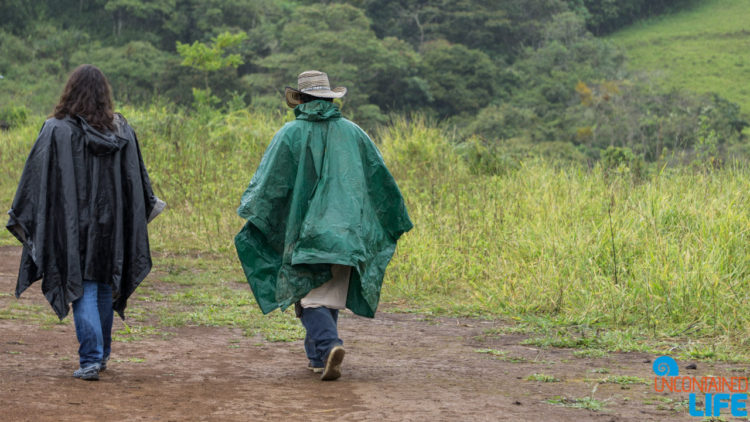 It was raining a little the morning of our ride, but Pacho was quick to outfit us with a pair of heavy-duty ponchos large enough to keep the important parts of us dry. Once he'd confirmed we both knew how to ride, we starting on our way. Which is when that aforementioned competitive spirit made itself apparent. My horse was lead, but Justin's horse was not so sure that was the best idea. To that end, he kept making moves to pass–at which my horse would swing his butt to block his path. And when that tactic failed, walking became trotting…which became cantering. Yes, I could have shut it down, but Pacho didn't seem to mind. And, to be perfectly honest, as long as the ground is good, I will always be down when my horse wants a bit of a canter. Or a full-on gallop–that works too.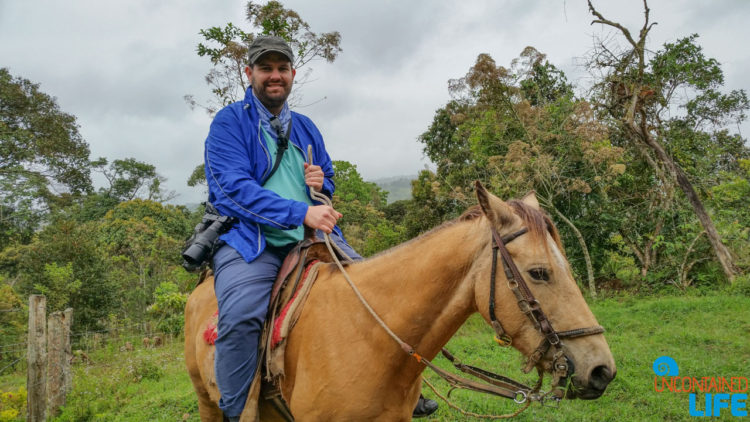 Famous Figures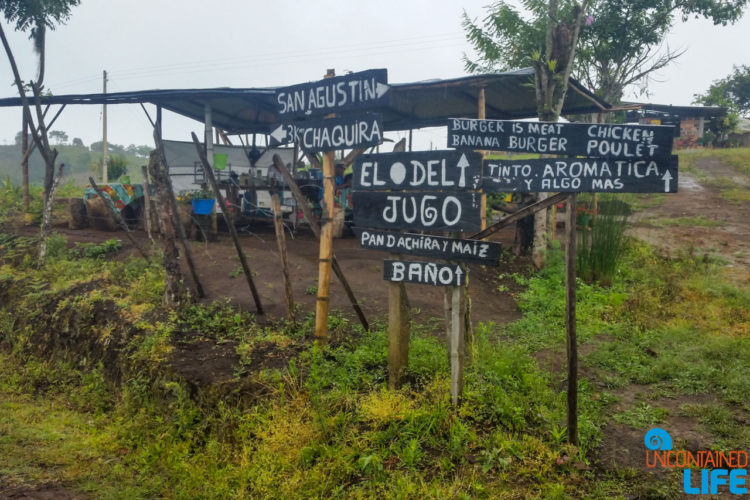 Needless to say, we arrived at our first stop, La Pelota, in good time. After paying the approximately $1 entrance fee to the site, we headed up the hill to a small group of statues standing under an awning.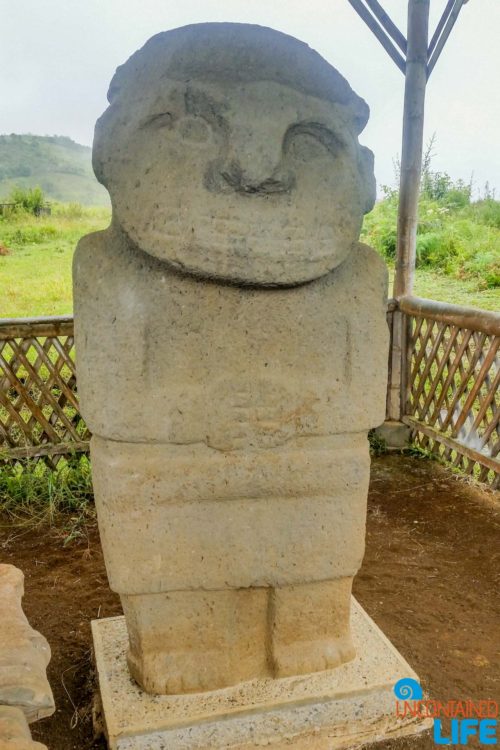 Pacho speaks only Spanish (though his understanding of English seems pretty good) but he talks slowly and is very expressive. Even with my basic Spanish I was, therefore, able to follow most of what he said about the figures.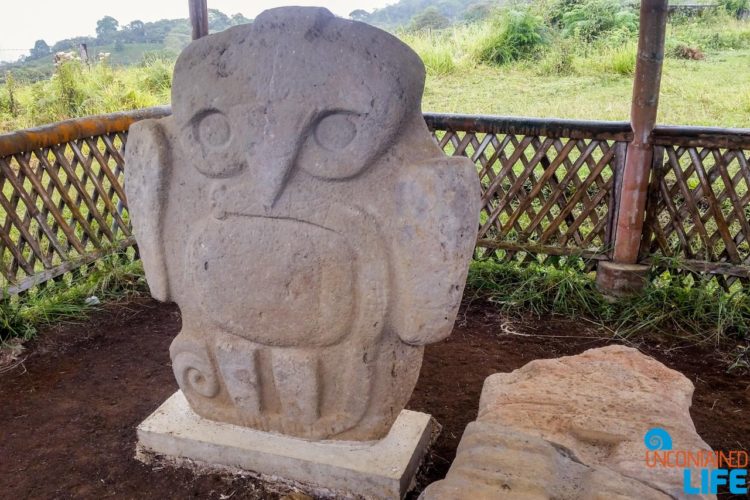 Pacho explained the people who built the statues first came to live in the San Agustin area in the first century AD. One of the statues depicted an eagle (Aguila) with a snake at its peak. The other, called El Partero (male midwife) held a child. Pacho explained that these image appeared to be a popular one amongst the people who made these figures as they appear many times.
A Colorful Past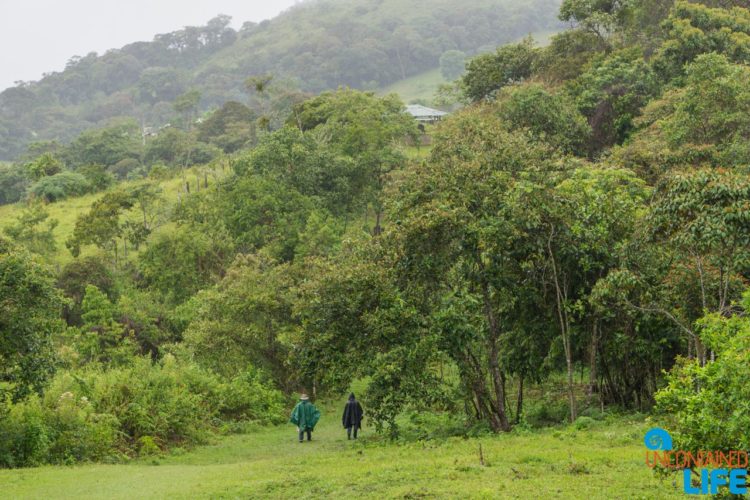 Just up the hill from La Pelota was our second stop, El Purutal. Unlike the figures at La Pelota, El Purutal's statues stand where they were first unearthed: at the entrance to the burial mounds they were built to protect.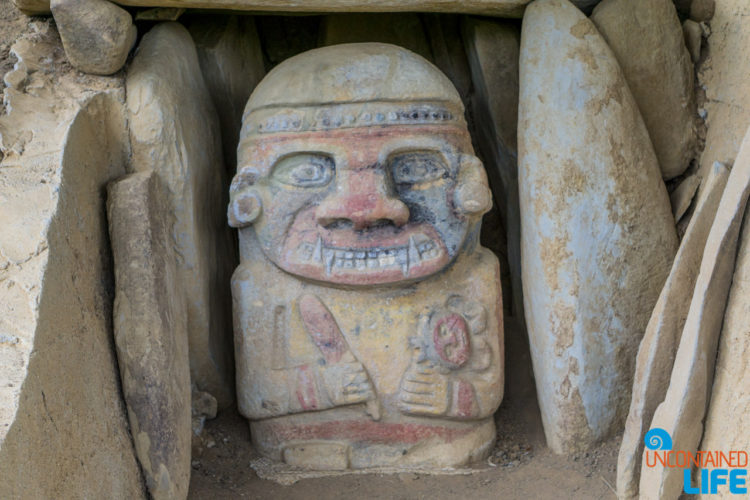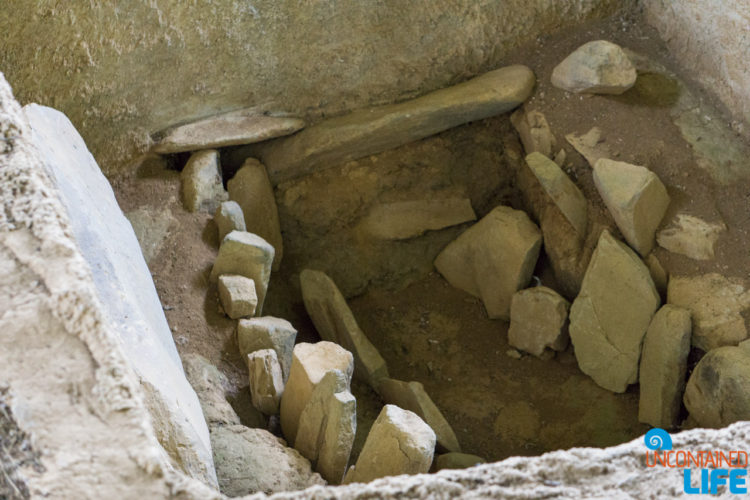 The most noteworthy element of El Purutal's statues is definitely the colors: bright yellows, whites, blacks and reds all created from sap of the trees standing nearby. The fact that the original paint remained preserved on these artifacts thousands of years after their creation makes these finds particularly important.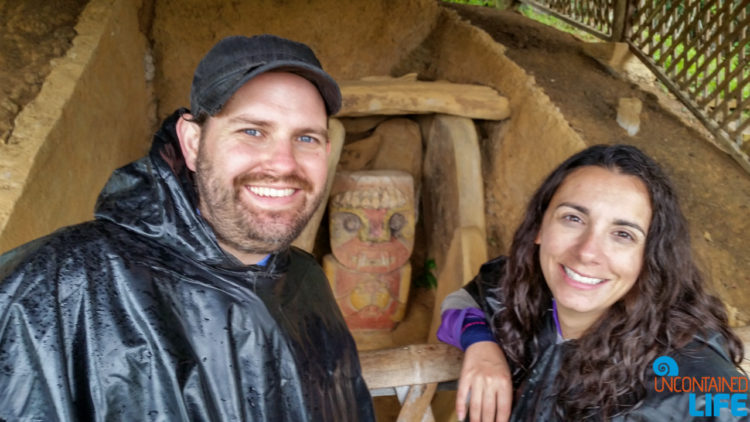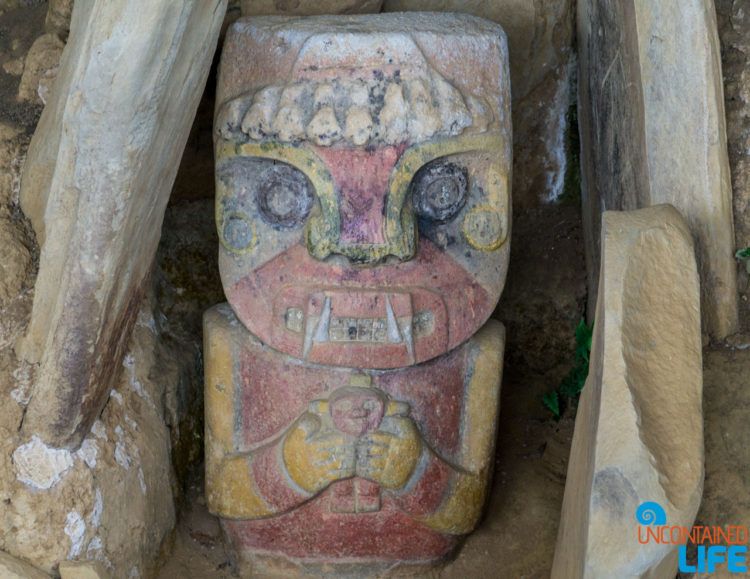 Taking in the View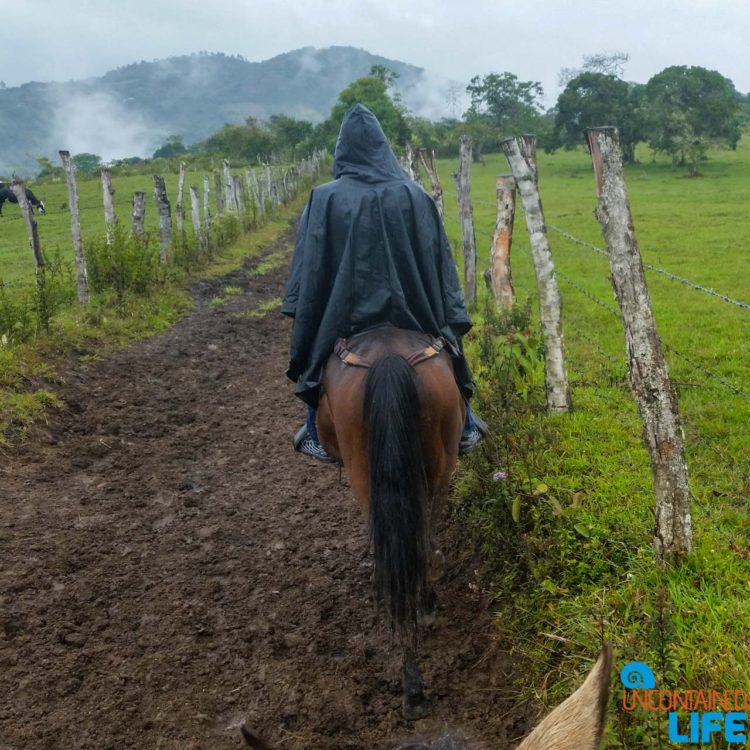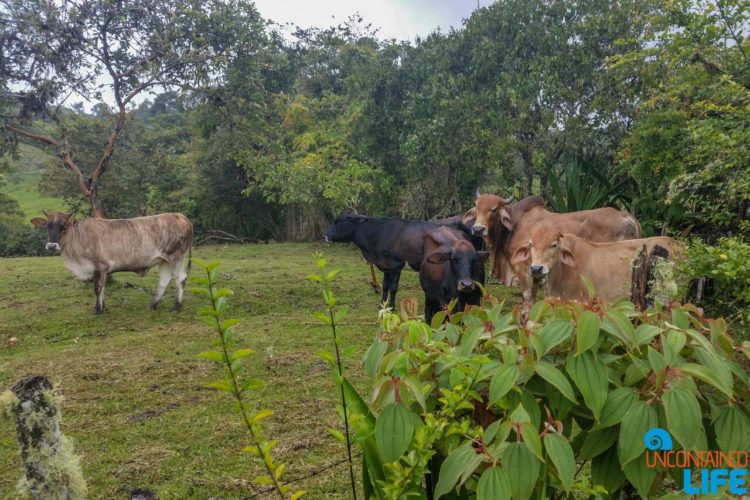 Half the fun of horseback riding in San Agustin is the absolutely breathtaking scenery. And we got to enjoy that in full en route to our next destination, La Chaquira. We followed a steep path down to an initial viewpoint where Pacho pointed out the carvings of animals which had been made in what first appeared to be little more than a jumble of fallen rock.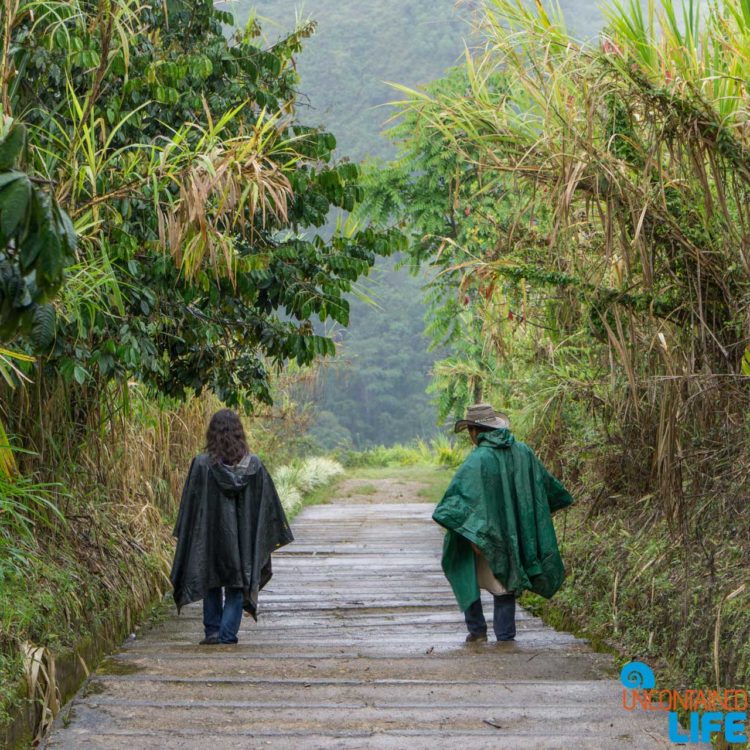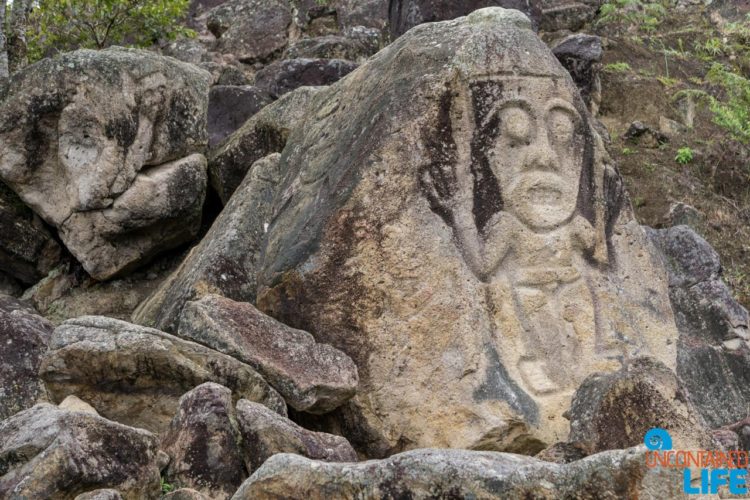 From there we scrambled down a rickety staircase to a second viewpoint. (No joke, be careful on those stairs: multiple steps were cracked or missing entirely, and it would definitely not be a soft landing if you fell through.)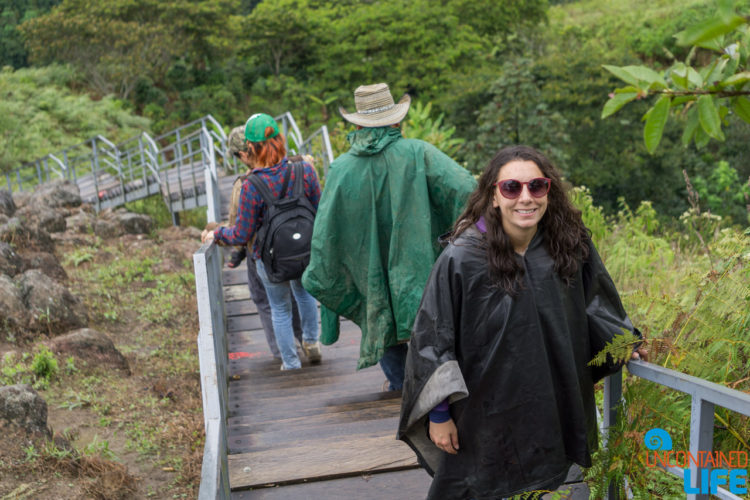 Here Pacho pointed out the coffee fields perched on the steep hillsides (I won't go into an ode to Colombian coffee here, but fair warning, it's coming in one of these posts). Far below, one of the country's major waterways, the Rio Magdalena wended its way through the gorge, fed by the waterfalls we could see from our perch.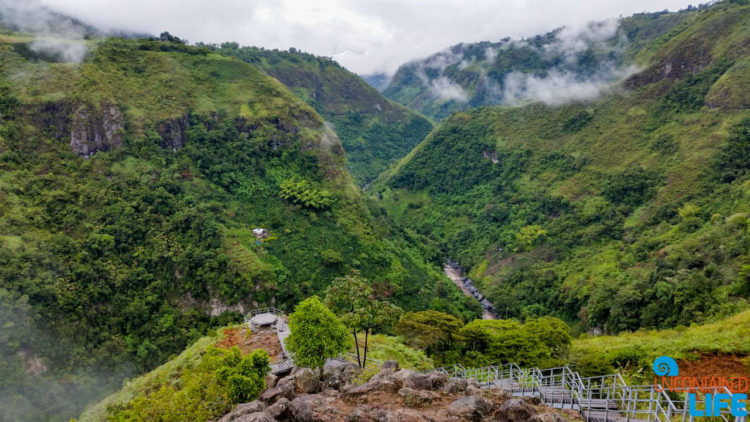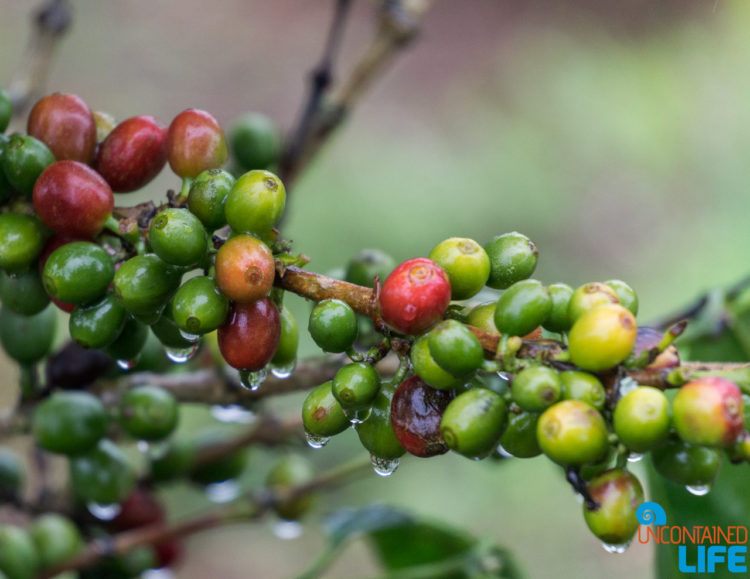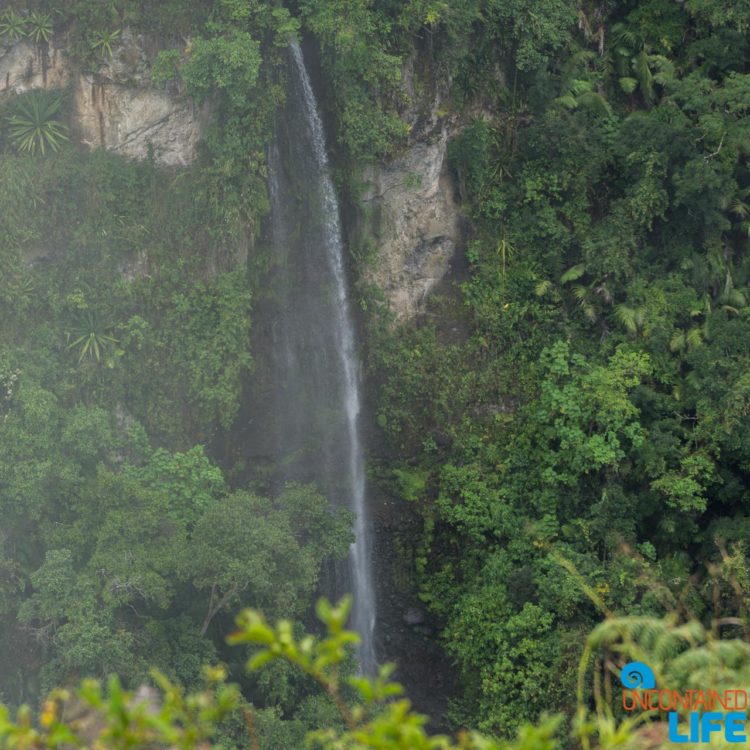 A Delicious End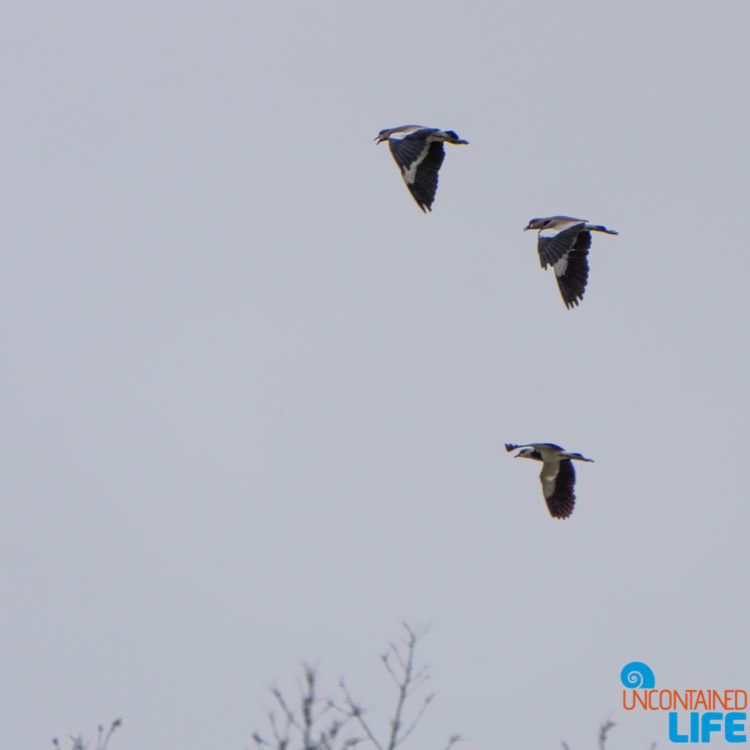 Funny thing about that river. It's the reason we didn't make it to what would have been the last stop on the tour, El Tablón. Not that we minded. By the time we reached La Chaquira, we'd already spent a full four hours horseback riding in San Agustin. And we needed to save our strength because…we'd decided to go whitewater rafting that afternoon. (I.E. we decided we needed to not only have sore legs by the end of our trip, but sore arms too.)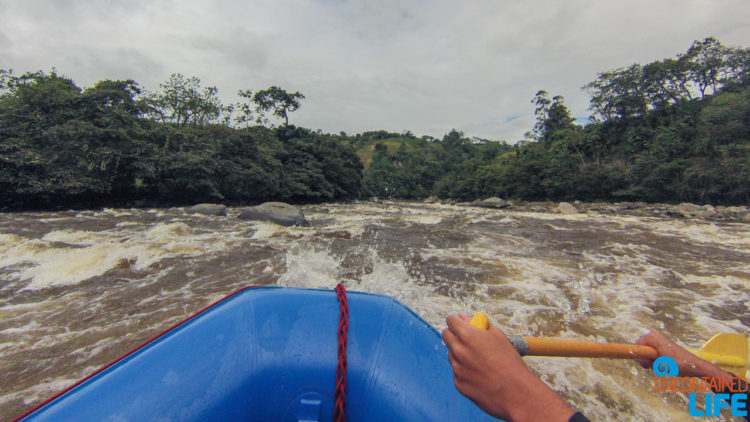 Anyway, at Pacho's suggestion we bypassed the last site and headed straight to Andres, a restaurant where we could grab some delicious barbecue to eat before the rafting staff picked us up.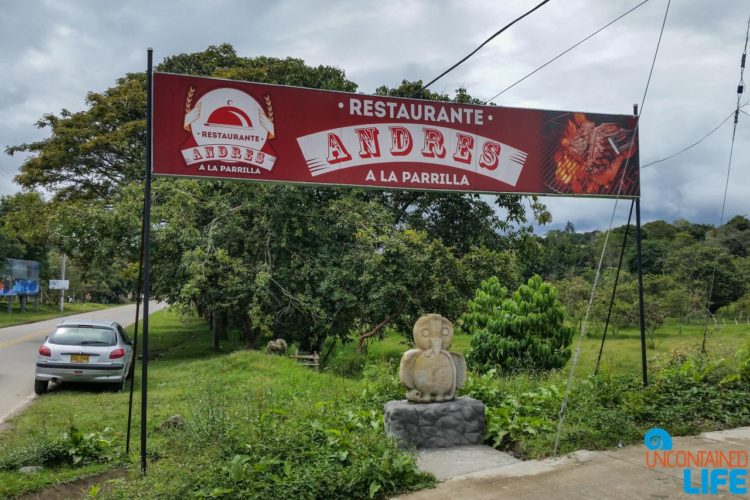 Like I said earlier, when I have a chance to be on horseback, you'd best believe I'm going to grab it! But in the case of our experience horseback riding in San Agustin, that was more than just an opportunity to get back in the saddle again. It was a chance to delve deeper into Colombia's beauty and rich heritage and make a new local friend — and we'd highly recommend it to anyone who find themselves in this, still peaceful corner of the country.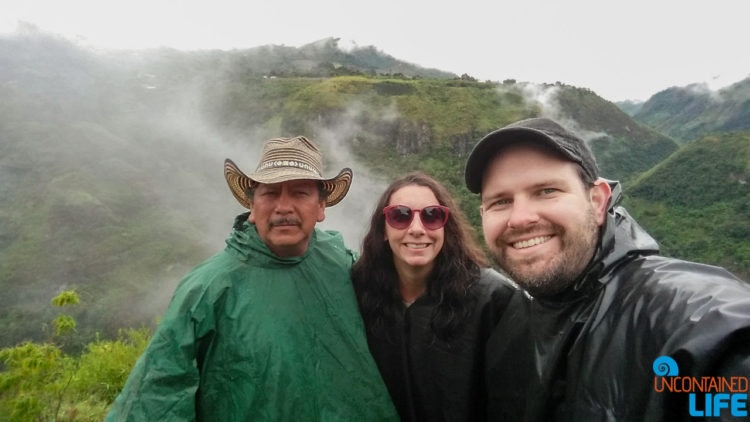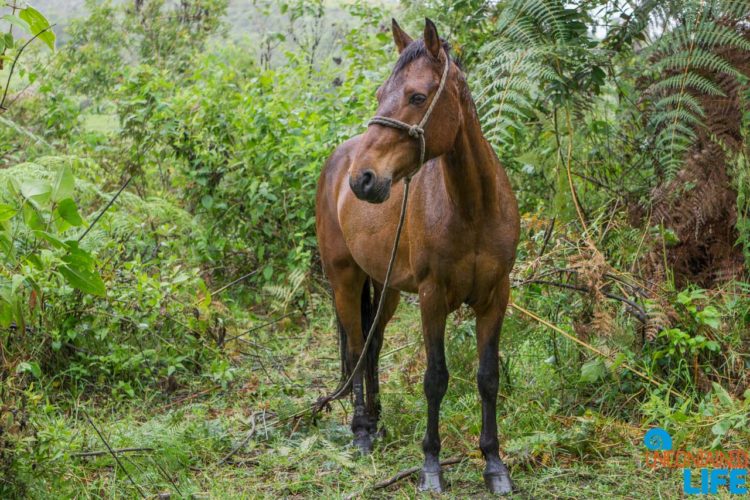 Are you on Pinterest? Pin this post!