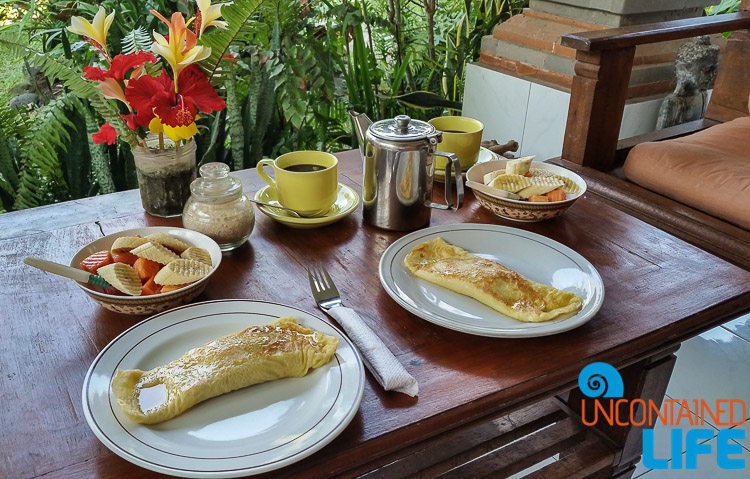 What comes to mind when you hear the word, "hospitality"? Martha Stewart? Your hotel concierge?
Hospitality isn't something most people think about when planning their vacations–or, if they do, more often than not, it's about the level of hospitality they hope a country, a hotel, a restaurant or a tour company will offering them as the visitor or "guest." And that's unfortunate.
Justin and I have found that we think like hosts when we travel–that is, when we look for  opportunities to offer hospitality to others as we wander, we open ourselves up to an enriched travel experience. We promise, if you try one (or all!) of our three easy ways to become a hospitable traveler, you'll come home with something far more valuable than a souvenir t-shirt!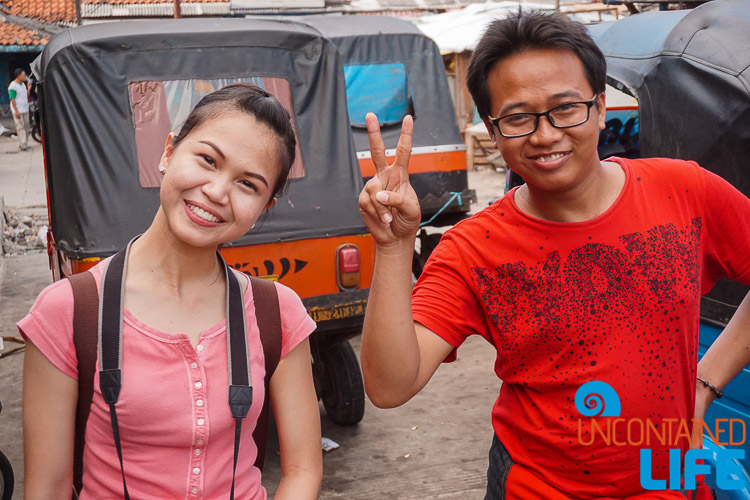 1) Throw away your vacation checklist.  
At its core, hospitality is about keeping your eyes open for opportunities to connect with and give to the people around you. But staying open to these sorts of opportunities means we need to be ready to reject the mindset with which many of us approach a vacation: I'm talking about the "must see"/ "must do" checklist for a specific locale.
On it's surface, the checklist seems innocent enough. After all, don't we all want to make the most out of the (sometimes very limited) time we have to travel? But while it can be an excellent pre-trip planning tool, the checklist can also become a stumbling block, turning travel into a series of tasks to accomplish and making encounters with locals just a means to an end. This isn't to say you should feel guilty about trying to see or do the things that make a destination famous. It simply means not letting the list take control of your experience. Sometimes the unplanned adventure is the one you'll end up treasuring most!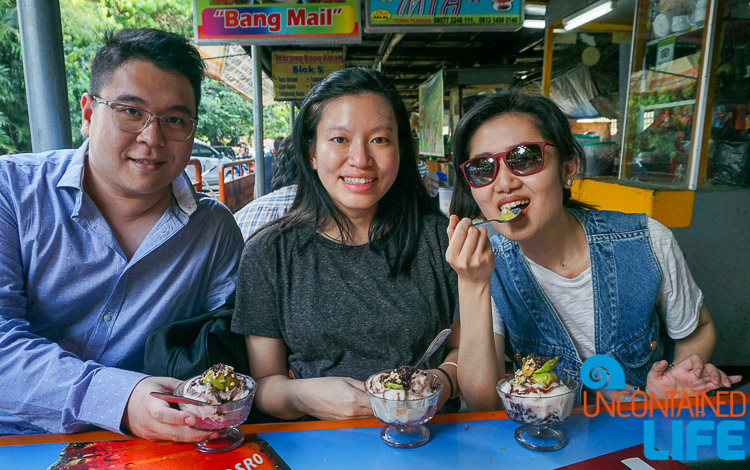 2) Share a Drink or a Meal With a Stranger.
In a hostel, homestay or guesthouse environment, the opportunities to organize a "shared meal" experience abound. In most cases, simply being willing to make the initial move to introduce yourself to your housemates will do the trick. (Remember, your fellow travelers are probably as eager to make friends as you are.)  If you're an introvert, like me, just keep in mind that stepping out of your comfort zone, people-wise, can lead to some great conversations and adventures with folks from all walks of life (and, often, some unlooked-for offers to stay with or be shown around by your new friends if/ when you visit their home countries.)
And don't forget about your guesthouse owners! Nothing will help you acclimate to a new culture more quickly than a one-on-one meal with a local; so go ahead and ask your hosts if you can cook for them or take them out for a meal. Even if they're unable to accept, they'll appreciate your offer.
Outside of the more communally-minded guesthouse environment, we recommend looking for opportunities to meet with locals and fellow travelers that are posted on sites like couchsurfing.com. Also, check out meal-sharing sites (some free, some with a fee) that serve the area that you're visiting. Top sites include EatWith, Eat With Me, Meal Sharing and Plate Culture (this last site is particularly good if you're traveling in Asia).  After a meet-up is confirmed, practice your hospitality by bringing a gift of wine or some other contribution to the meal, and be ready to learn and share with the people that you'll meet!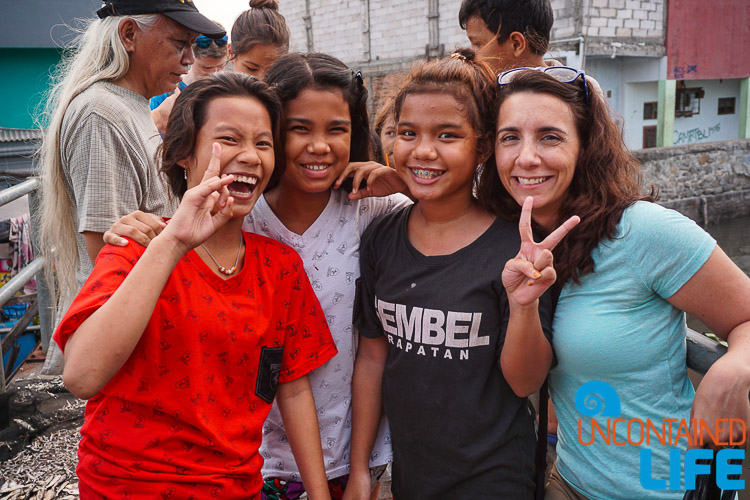 3) Pack More Than You Need.
Normally Justin and I are all about packing light, but when it comes to being mindful, hospitable travelers, sometimes we encourage the opposite! Once you've settled wherever you are visiting, think of excursions outside your hotel, hostel or apartment as a opportunities to be generous to someone in need.  Here are a couple of ideas:
If you're packing food, pack a little extra and give it away to someone who looks like they could use a meal (depending on where you travel, you may encounter groups of children begging on the streets; rather than giving them money, which will be handed over to their adult handlers, offer them a snack).  
Do some research on, and make advanced contact with schools and locally-based charities in the places you are going on day trips. Find out if they have any specific needs (pencils, notebooks, etc.), then, pack some of these things in your daypacks and deliver them first thing when you arrive (leaving your packs lighter for the rest of your day). Want to make sure a local charity is legit?  Check it out at charitynavigator.org.
Do you have any other tips on being a hospitable traveler?  Any stories to share?  Let us know in the comments section below!