…also known as "How to Get Through Immigration Without Losing Your Damned Mind."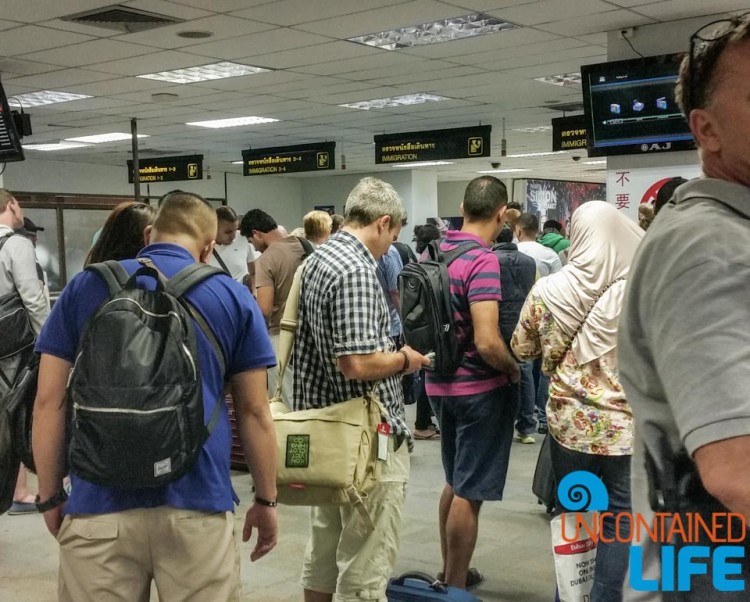 Air travel can be a stressful experience: first check-in and security, and then innumerable hours trapped in a flying tin can with a couple of hundred of strangers…needless to say, by the time you land at your destination you're probably ready for your travel day to be done. But, of course, whether you're leaving or returning home, there's always another hoop to jump through before you can escape the airport. You know what I'm talking about: Passport Control.
Yes, the process can be a drag. But not to fear: we've got some great tips and tricks that can help you get through Passport Control quickly and easily.
Immigration vs. Customs
Before we jump into our tips, let's clarify the difference between Passport Control–I.E. Immigration–and Customs:
Immigration checks passports, visas, and other travel documents. Immigration is responsible for ensuring a person is entering a given country legally.
By contrast, Customs is about making sure that certain illegal or otherwise non-importable things are not entering a country. Customs also ensures that appropriate documents are signed and taxes paid on certain items. Whenever you enter a country, you will be asked if you have items "to declare" at Customs. (We talk more about what you need to know to get through Customs without problems over here.)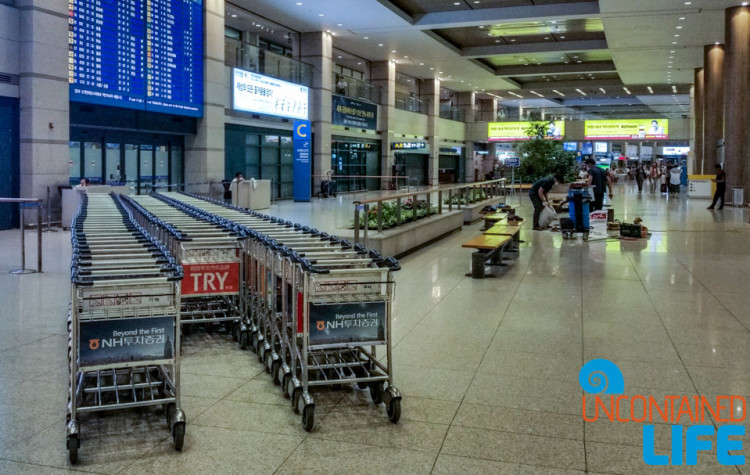 Tried and True Tips to Help You Get Through Passport Control Quickly and Easily:
Most people won't encounter anything worse than a bit of a wait when they pass through Immigration. There are, however, some general things to do—and, not to do—if you want to move through Passport Control quickly and easily:
—Follow the rules about cell phone and camera usage. Many airports forbid the use of cell phones or cameras while waiting in line.
—Have all of your documents, including your passport, plane ticket, and completed landing card (if required) ready to go before you reach the Immigration officer's window.
—Answer the Immigration officer's questions calmly and briefly. Don't supply extra information unless you are asked to do so.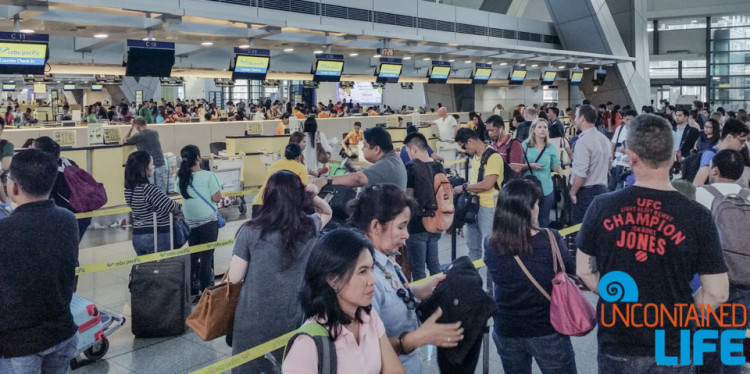 Lesser-Known Techniques:
In addition to the general guidelines laid out above, there are a few other tricks that can help you pass through Immigration with less hassle:
—If possible, book your flight so that you are leaving from and/or arriving to a local, rather than an international airport.
—Schedule flights which land during airports' more quiet periods—specifically, between 10am-4pm.
—When you arrive at Passport Control, take a moment to assess the lines. In general, picking a line that has more single travelers in it than families will be quicker.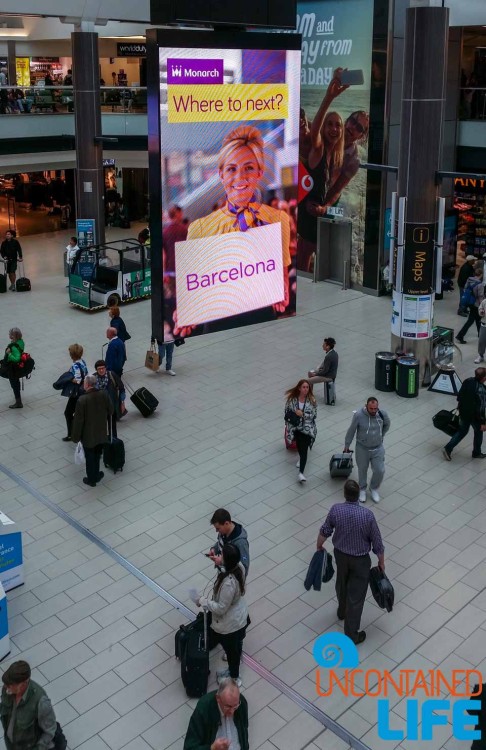 —Pick a strategic seat on the plane. One of the easiest ways to get through Passport Control quickly is to make sure you arrive there before the majority of your fellow passengers. To accomplish this, you'll want to make sure you get off the plane ASAP—meaning, you'll want to be seated as close as possible to wherever you will be exiting. Not sure how to make this happen? Try using SeatGuru to find the best seats on your particular flight.
—Sign up for Global Entry. The Global Entry program which allows passengers to skip lines at Immigration and Customs has been around for a number of years, but the expense ($100) and time it takes to apply turn off some travelers from this otherwise great time-saving option. Still, if you travel often, getting signed up with Global Entry will mean far more gain than pain in the long run. You can find out more details about the program here.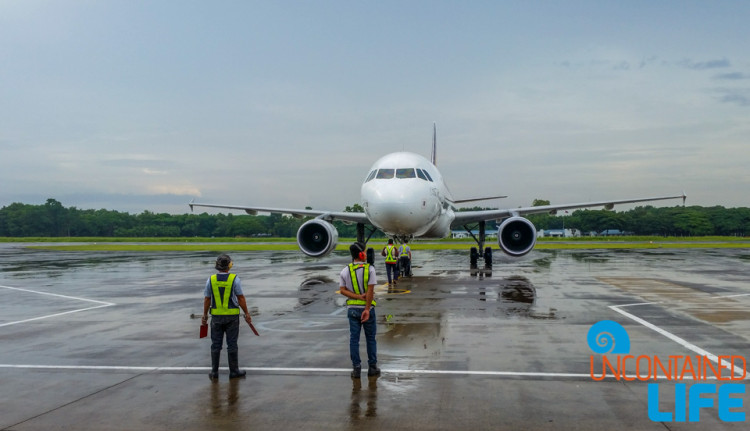 New Tech That's Changing the Game:
Oh, fellow travel-lovers, rejoice! It looks like the days of epic Passport Control lines may be on their way out, now that new tech-based innovations like the Automated Passport Control Program and Mobile Passport app have arrived in the scene. The places you can make use of this new tech is are still limited, but plans to expand are in place. Here's the scoop on these two new ways to get through Immigration in record time:
—The Automated Passport Control Program is, essentially, the Passport Control equivalent of self check-in at Departures. The program is available for American and Canadian passport holders who have been approved for Electronic System for Travel Authorizations (ESTA) and have visited the U.S. after 2008. Upon landing at an airport which is a part of the program (you can see the full list here), just head to an available kiosk, input your Customs Declaration Form info., scan your passport and fingerprints, confirm your flight info., and take a photo. You will receive a receipt from the machine, which you will show, along with your passport, at the check-out point.
—The Mobile Passport app is a free app (available for both iPhone and Android) which allows users to enter their personal info., submit it electronically, and receive a digital receipt complete with an Encrypted Quick Response (QR) code to show at Immigration and Customs. As with the APC program, the app only works for American and Canadian passport holders. As of right now only five U.S. airports are a part of the program—Atlanta (ATL), Miami (MIA), Seattle (SEA), Chicago (ORD), and San Francisco (SFO)—but there are plans to expand to an additional 20 airports over the course of 2016.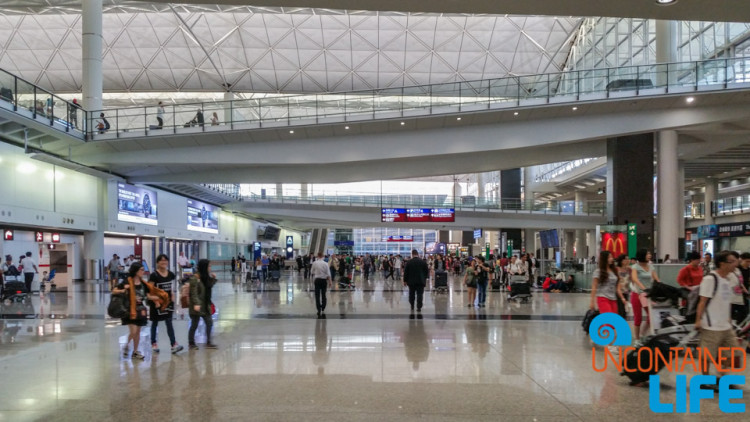 Did we miss anything? Ask your questions and share your tips for how to get through Passport Control quickly and easily in the comments section!