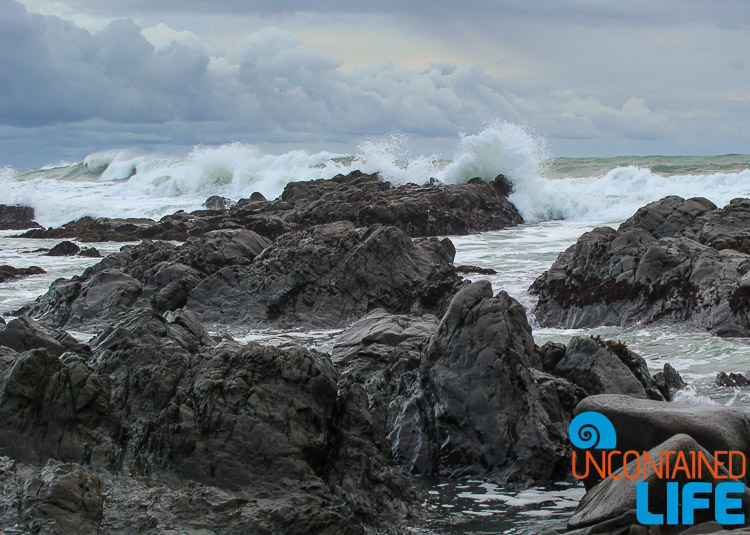 There wasn't any particularly reason why we decided to visit the beach town of Cambria in the dead of winter.
Ok, maybe there was a reason. But it certainly wasn't part of the plan when first we headed up to Livermore, California to spend Christmas with Justin's parents. We had a lovely visit, but as we neared the end of the week, I was having just a wee bit of a meltdown (not my first, certainly not my last). My dissertation and teaching work were kicking my ass from here to next Tuesday and while the trip was supposed to be a break from all that, the fact remained that as long as I had a stable internet connection for my computer, the little voice in my head telling me that I really ought to "get something done" would not. shut. up.
As Justin and I are wont to do in such moments (when depression is rising and the world feels, as the poet wrote, "too much with us") we began to look at maps. Why maps? Umm…because they're amazing! They're the stuff of romance! Maps don't just tell us how to get where we want to go…they tell us how to get someplace we've never been, and show us all the places we might go some day. (Now someone go print that on a poster or something.)
This particular map-studying-session, I happened to spy Cambria while looking for the location Hearst Castle–the palatial former abode of media mogul, William Randolph Hearst. And, for some reason, the name intrigued us. We had no idea what was there, but we'd be driving near it (kind of, sort of) anyway…so, why not bypass Interstate 5's "eau de cow" and make a small detour to the always-gorgeous central coast on our drive back home?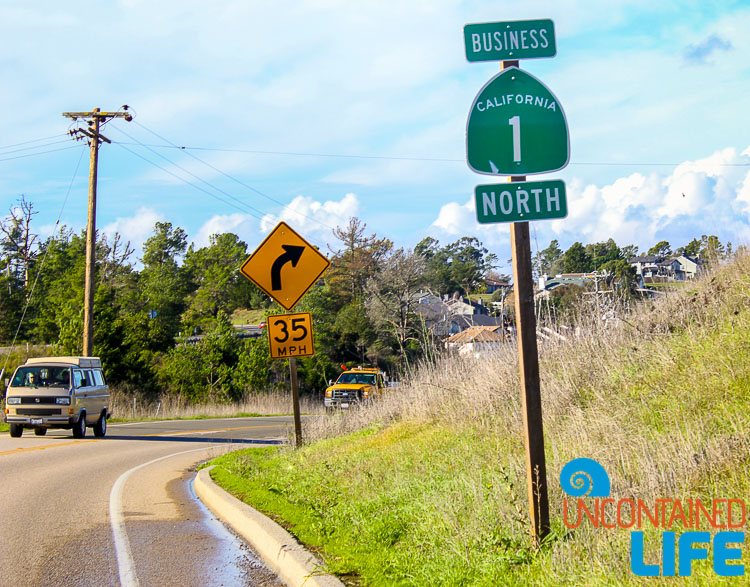 Justin was game, and so, two hours behind schedule, having been "forced" to stop and take pictures of the vista overlooking the foothills as they roll seamlessly into the distant ocean…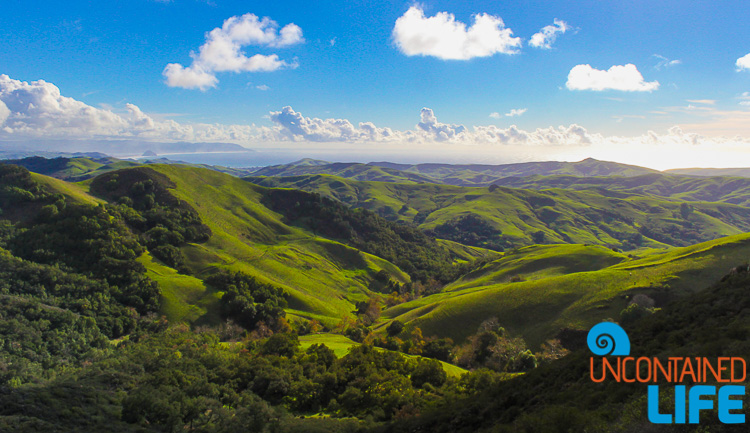 …we arrived in Cambria hungry as a high school baseball team after an extra-innings championship game.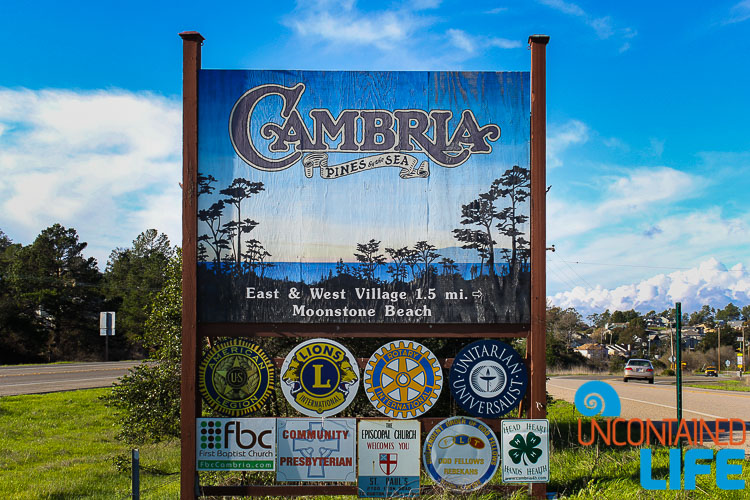 Luckily, I have a very special superpower power: the ability to find tacos, if there's any to be had within the general vicinity. And so, mere moments after descending into Cambria, we ended up at…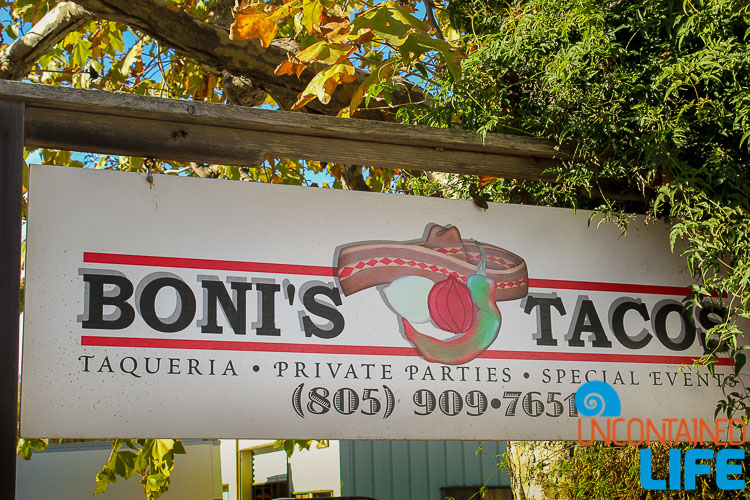 Located in a warehouse area next to an auto body shop, Boni's is, mainly, a mobile and catering business.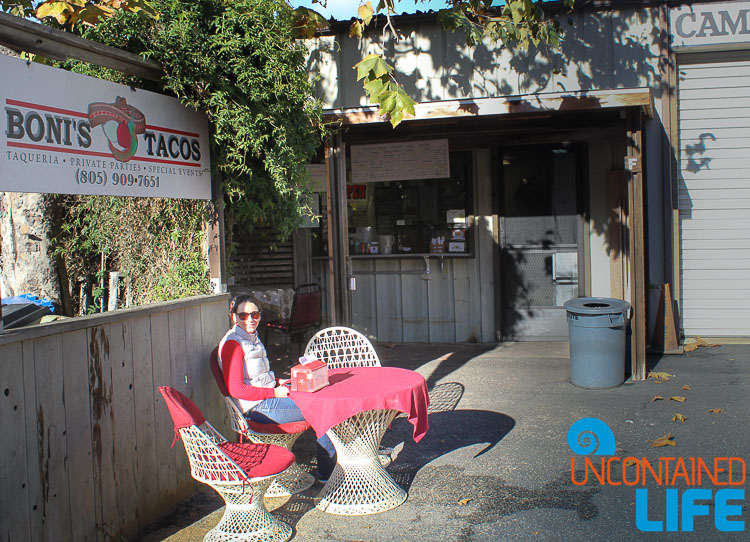 Decor is non-existent and the tables are few, but Oh Dear Lord, the tacos are amazing. If you come yourself, be careful, the (wonderful) salsa can sneak up on you.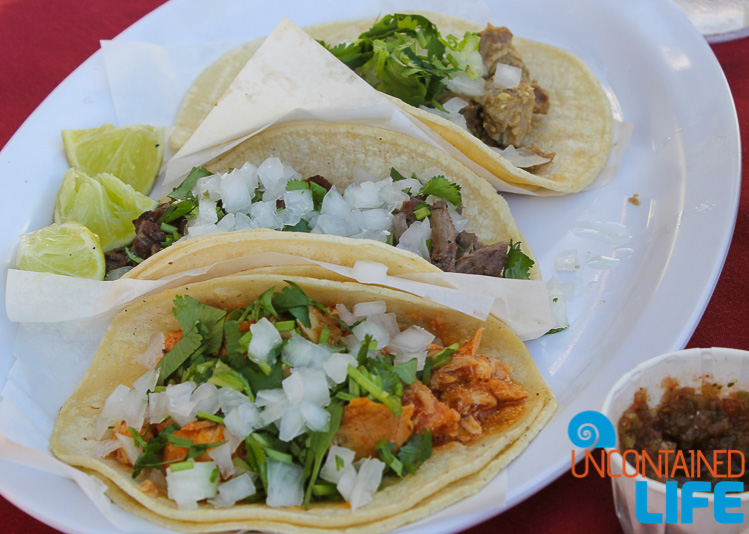 After Boni's, we drove on into Cambria proper, which is, more or less, divided into two main sections known as the West and East Villages. We started our walking tour in the East Village with its bevy of shops, art galleries and restaurants and worked our way west toward Moonstone Beach. Some of the highlights of the town…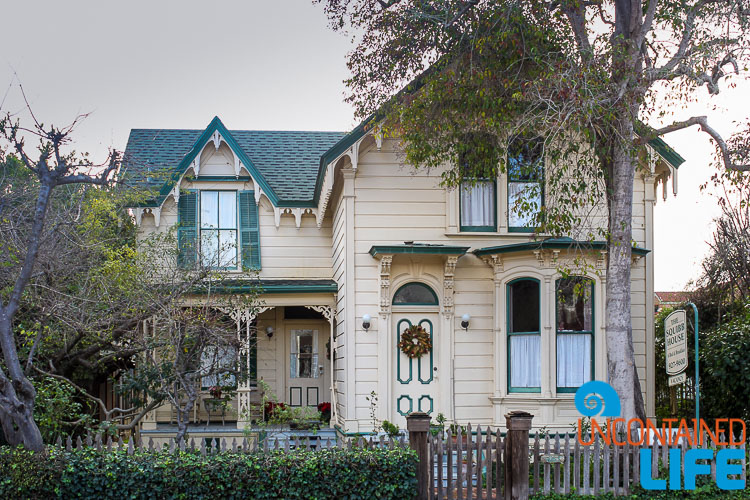 Mmm…coffee.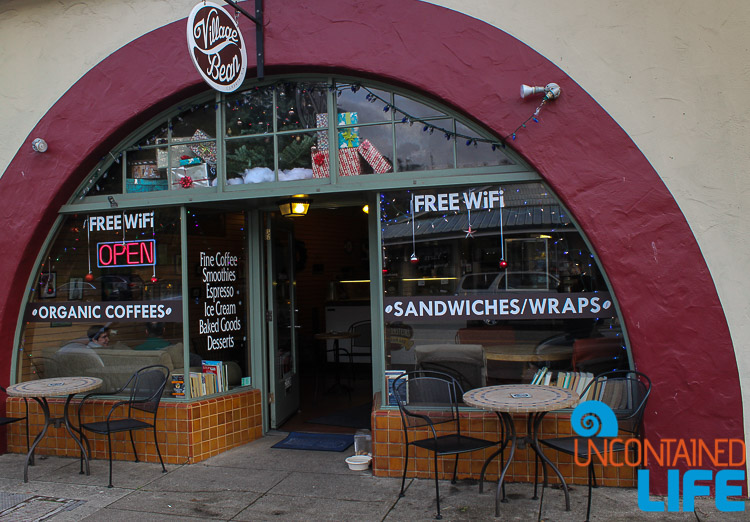 Mmm…wine.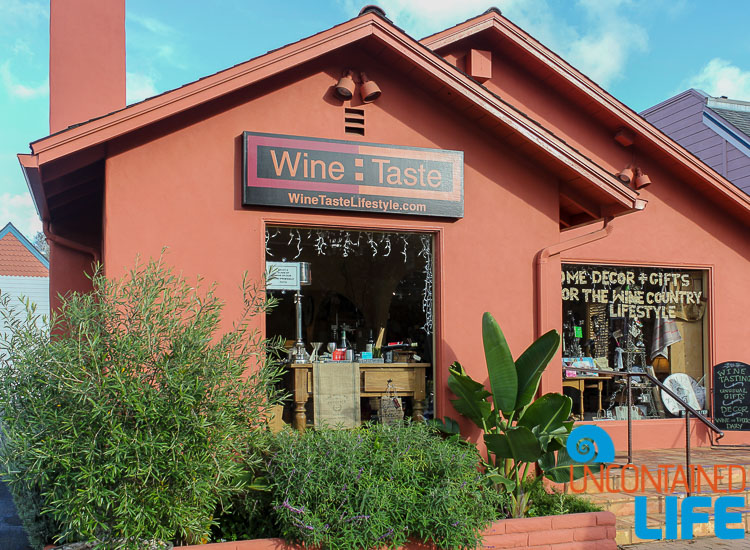 Any Wilkie Collins fans out there?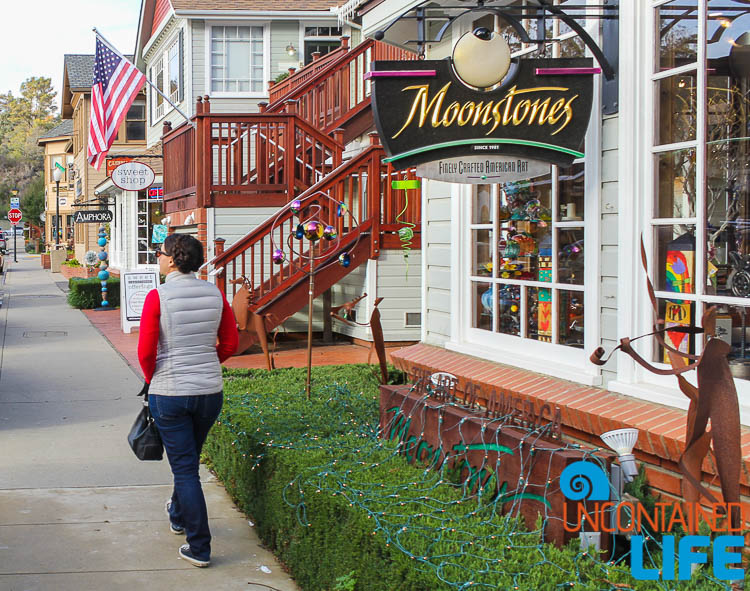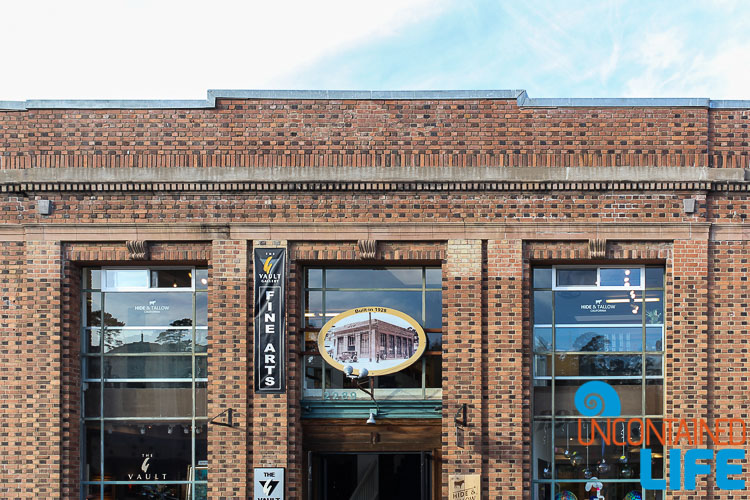 As we wandered Center Street, we stumbled upon a small nature reserve…

What the heck is a Chinese temple doing in Cambria, you ask? This temple, which is believed to be around 140 years old, which was rediscovered in the last 1970's is one of only eight Chinese temples left in California. It was abandoned when the Chinese population in the area left the Central Coast for San Fransisco in the 1920s.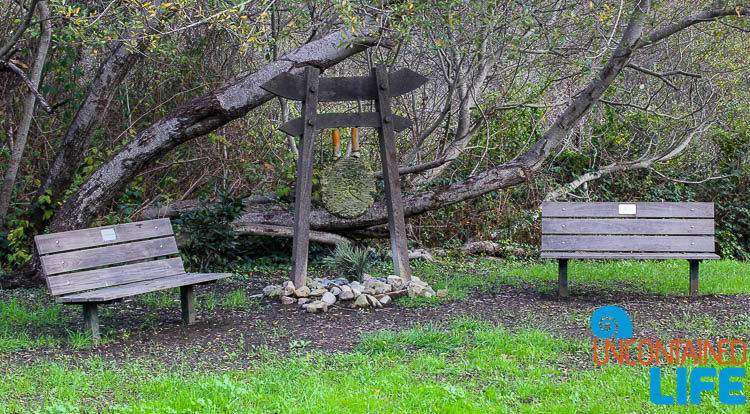 The rough wooden building itself isn't much to look at, but the creekside area is still a lovely spot to stop for a few minutes. (As you can see, parks make Justin happy…)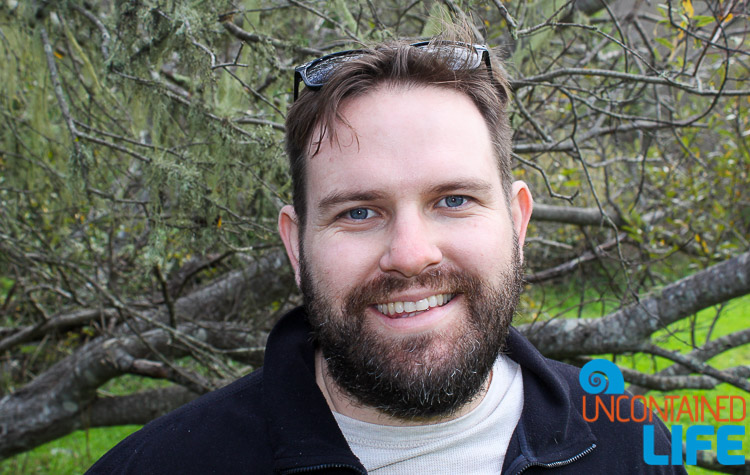 After the creek, we jumped back in our car and drove west toward the Moonstone Beach. As its name suggests, this beach is famous for its moonstones. Even if you're not a rock-hunter, however, the coastline is classic, with beautiful rock formations and a wooden boardwalk perfect for wave-watching.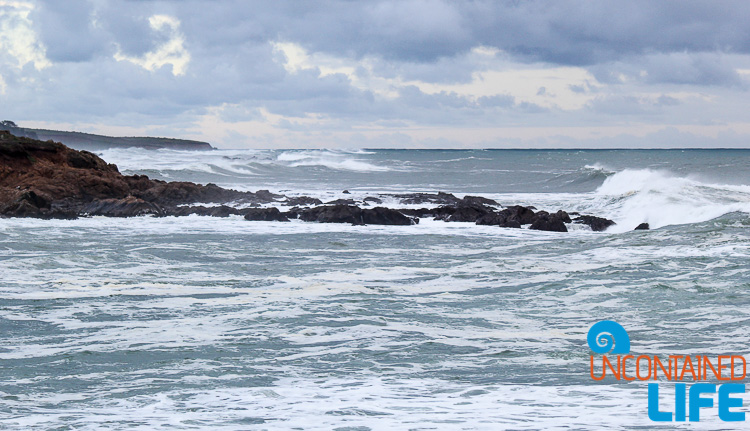 And for being watched by the local wildlife. (I think this seagull wanted the beach all to himself.)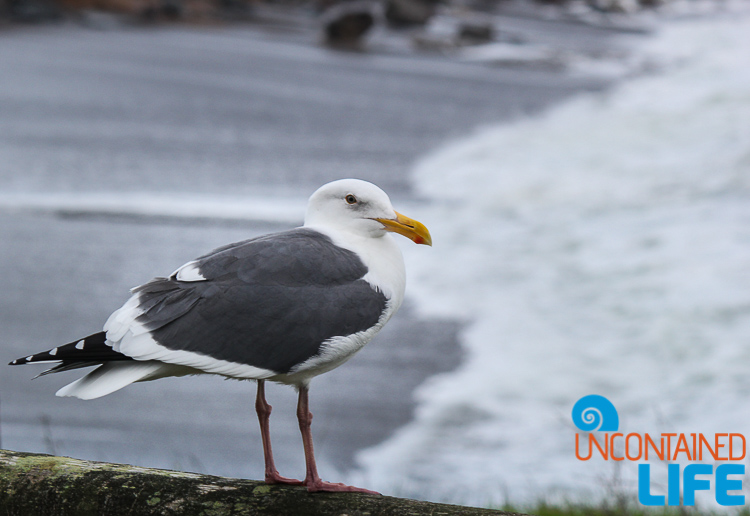 Clearly, walking on the boardwalk is very exciting…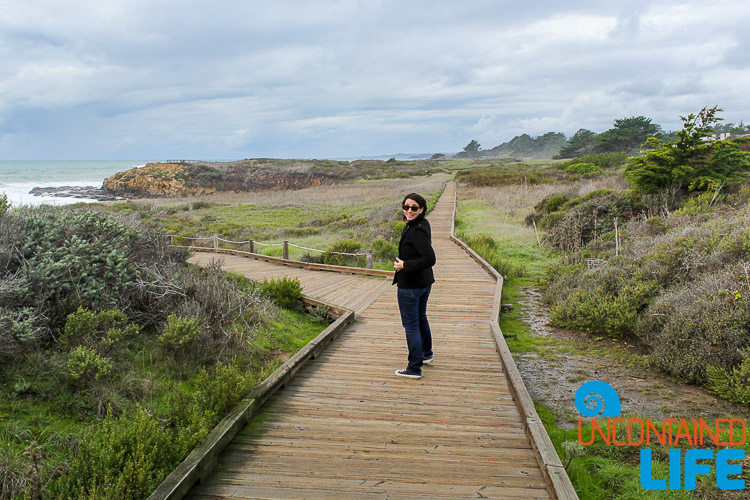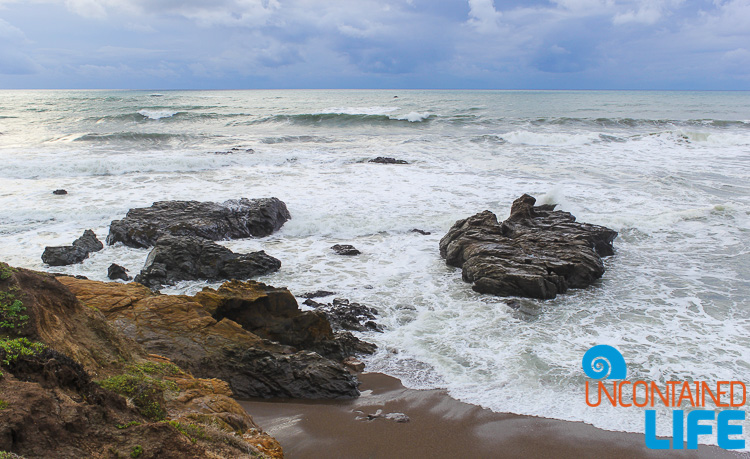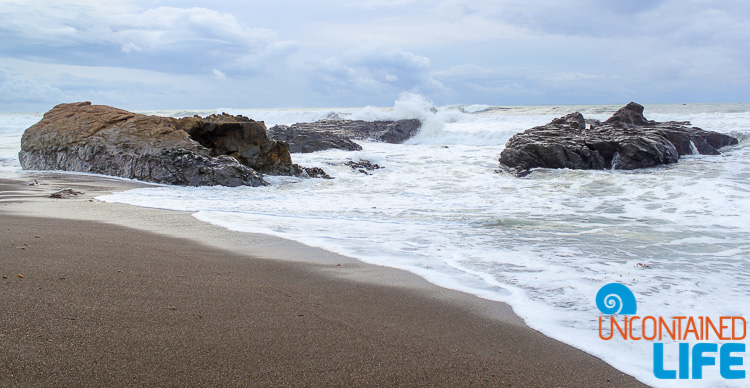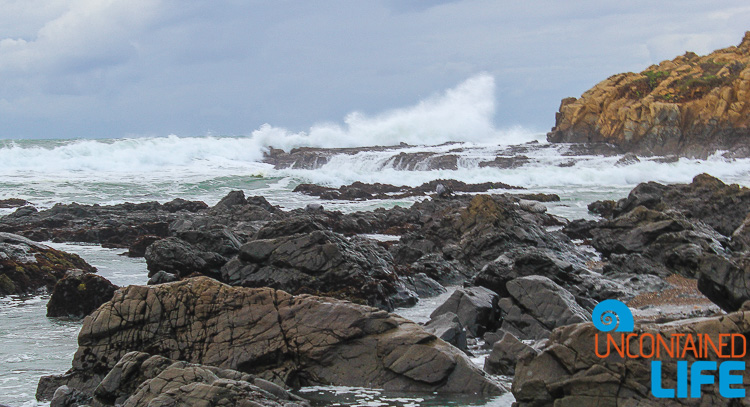 We decided to head back to explore the other part of the village, but along the way we saw a sign for something called Nitt-Witt Ridge. Again, what the heck is that? Well, it's a bit difficult to describe so I'll show you…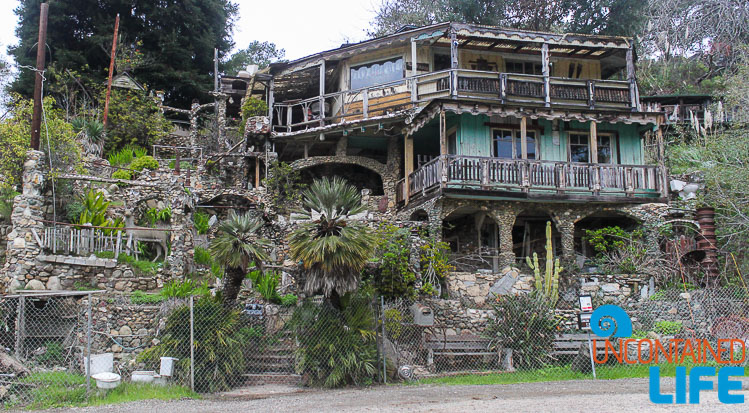 Long story short, Nitt-Witt Ridge is a house built entirely out of junk by artist/recluse Arthur "Art" Harold Beal (owned now by Michael and Stacey O'Malley). According to the brochure available outside of the house, the owners do offer tours of this cool counterpoint to Hearst's opulence, but when we visited it appeared that some repair work was being done (hence the chain link fence). Still, glad we stopped!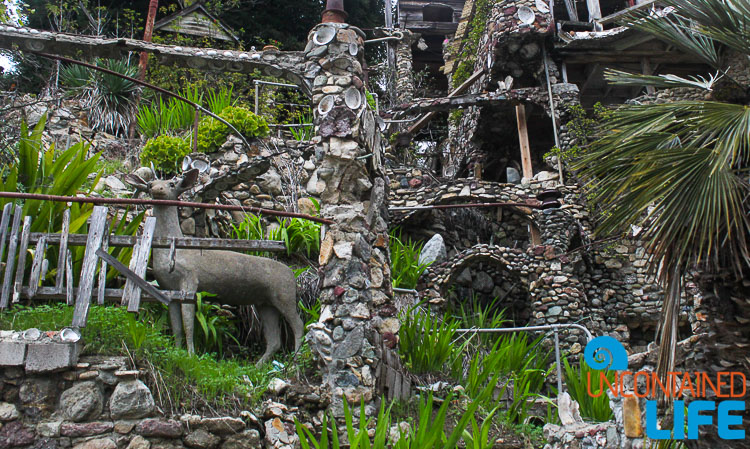 Back in the western part of town we wandered around some more…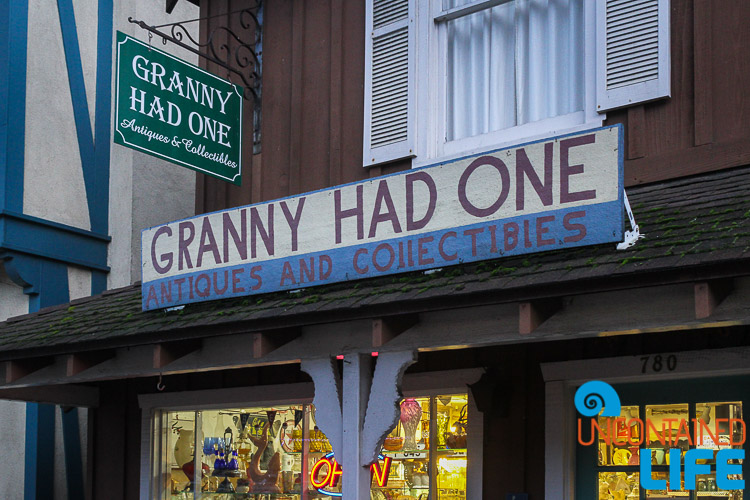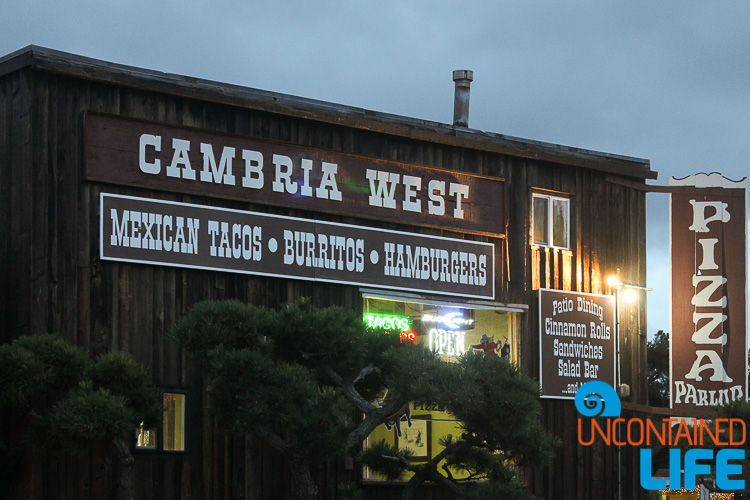 (If that list of food options doesn't say Central Coast…or college student diet…I don't know what does.)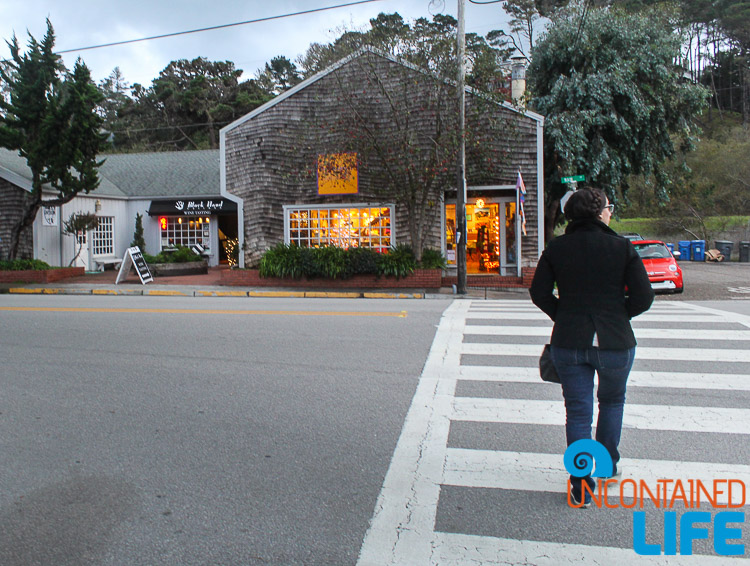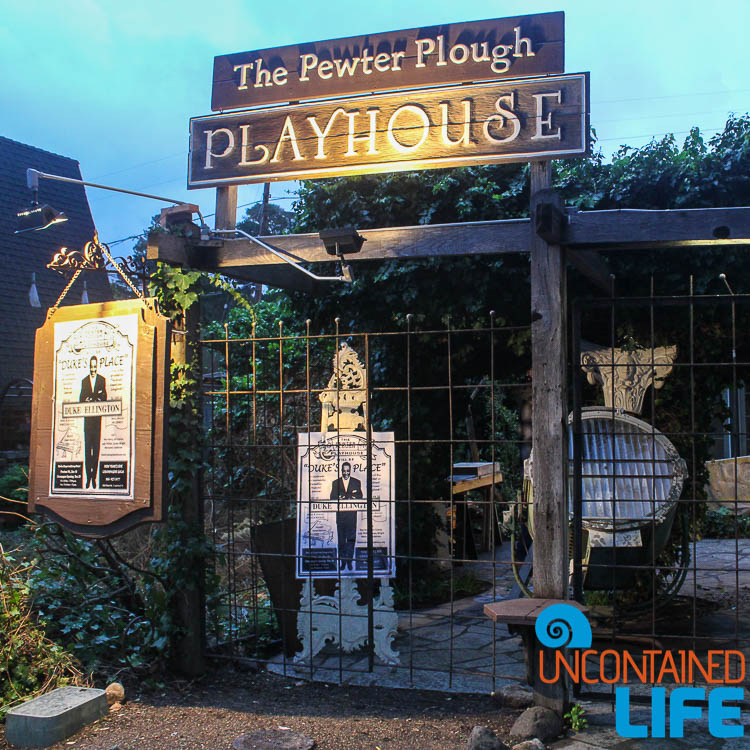 We walked until it started raining, at which point, this glorious sight met our eyes: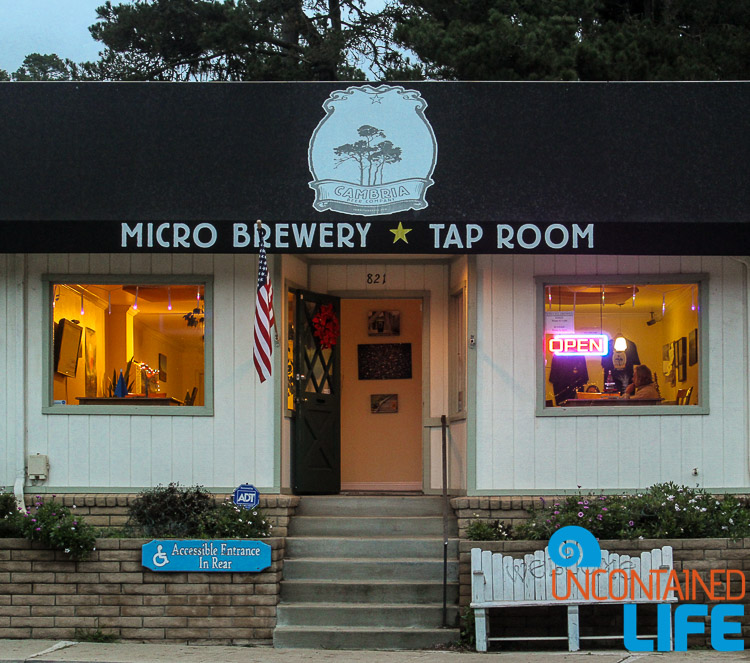 Don't mind if we do! (Take note: this is how a Southern Californian dresses for 45 degree weather…in every layer she owns.)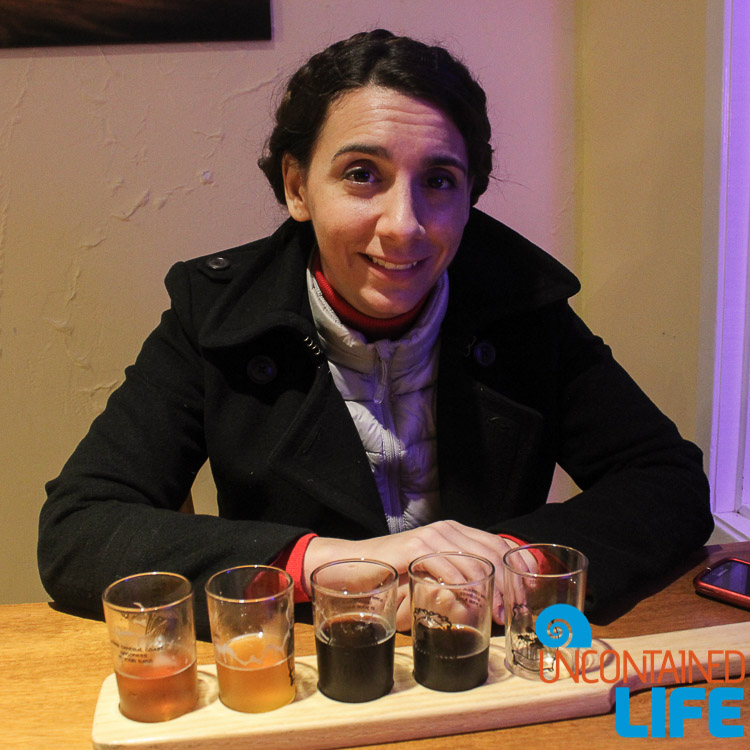 After both the beer and the rain were done, we headed back toward Long Beach, definitely the better (and less stressed) for our brief visit to Cambria.
What's the best "detour trip" you've ever taken?