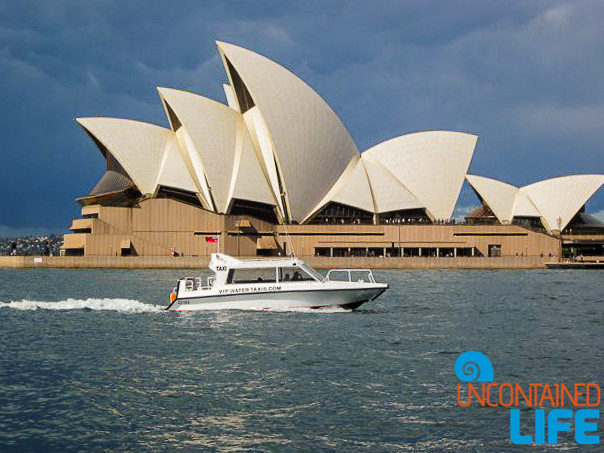 Australia is the dream destination for many travelers, but, it may seem like an impossibility if you're dealing with a small travel budget. Yes, it's easy to spend big in Australia–some of our favorite adventurous activities, like snorkeling the Great Barrier Reef, come with a $100+ price tag. But it is also possible to balance those big expenses with smart spending choices in Australia's cities which lower the overall cost of your trip.
Case in point: When Justin and I visited Australia for our honeymoon, we knew we'd be splurging on activities in Northern Queensland, and so we decided we wanted to focus on inexpensive activities in Sydney–without skimping on the experience. Here's how we did it (and you can too!)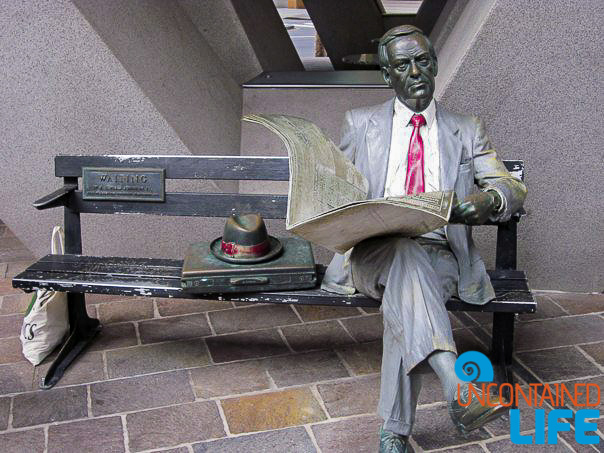 (PS–Please excuse the quality of the photos–we weren't yet shooting with our awesome Sony mirrorless when we took this trip.) 
Inexpensive Activities in Sydney: A Smart Spender's Guide 
Take a Free City Tour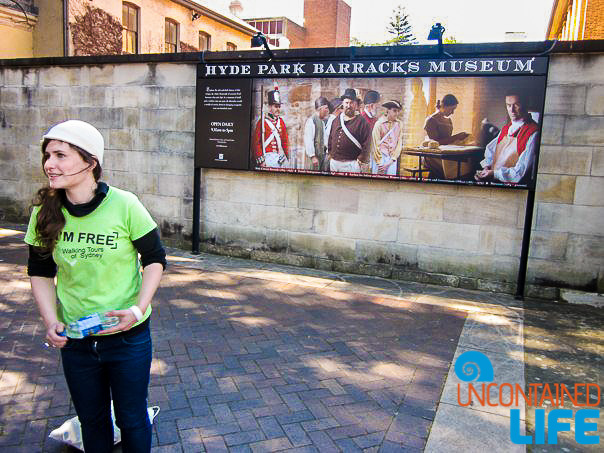 In terms of inexpensive activities in Sydney, the city's excellent "I'm Free" Walking Tours can't be beat. True, the tours aren't really free, but rather, pay-what-you-will (at the tour's end); still, compared to many pay-up-front operations, they're an excellent value. Tours covering Sydney's main sights meet up daily at St. Andrew's cathedral…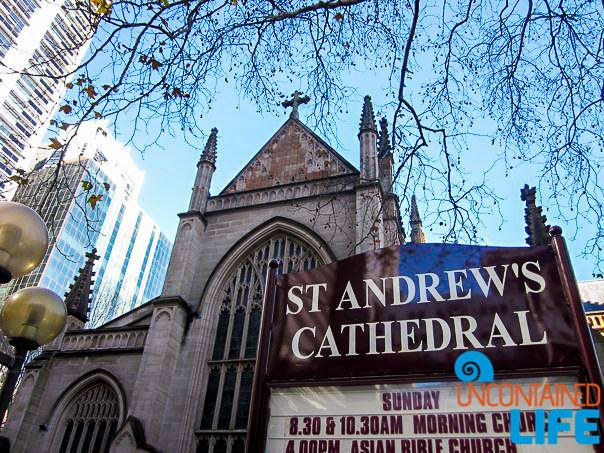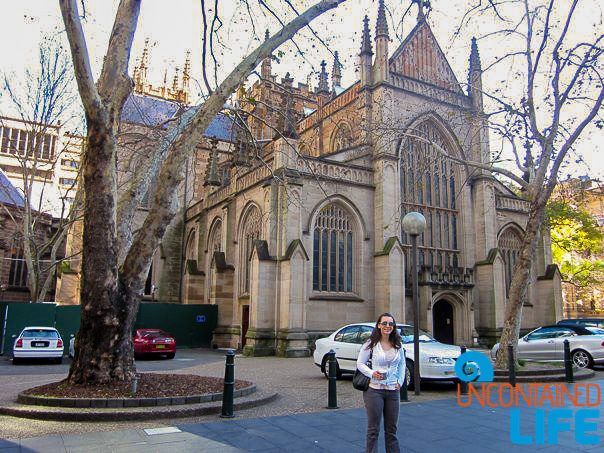 Your guide will take you to see the city's well-known modern sights, like the Opera House and Sydney Tower…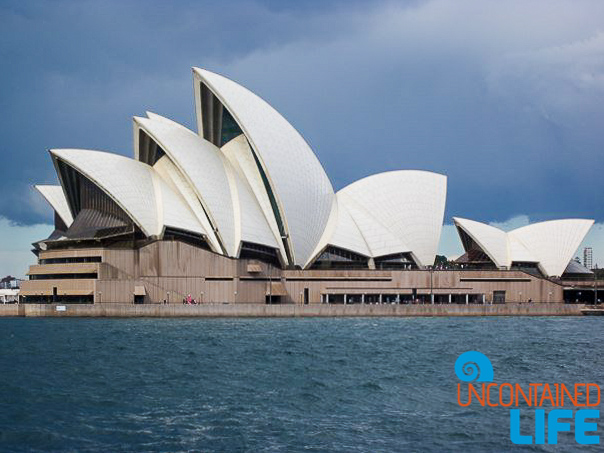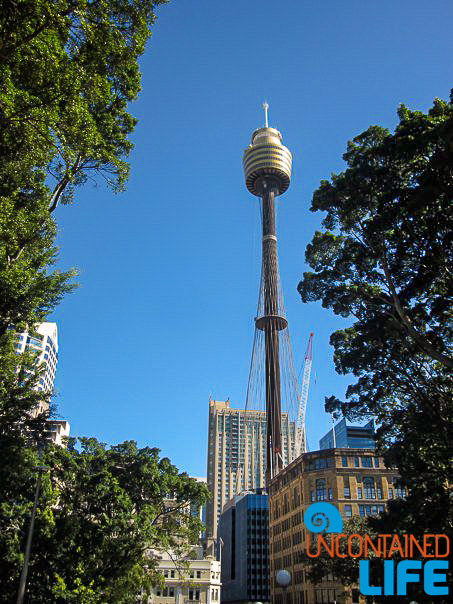 …to classics like St. Mary's Cathedral and Hyde Park…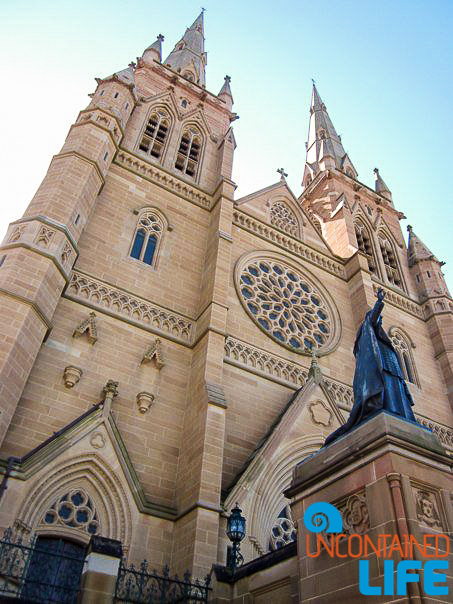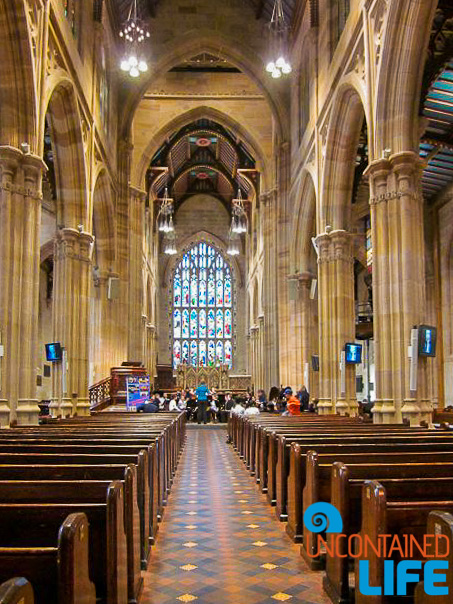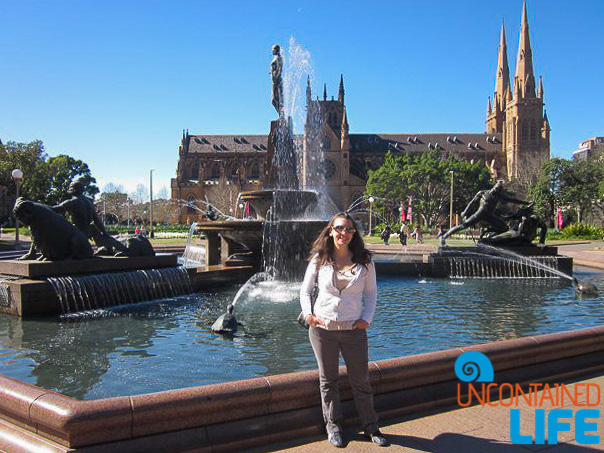 …and to quirky spots like the "speaking" statue of Queen Victoria's pet terrier, Islay, who is depicted begging above a fountain (all coins thrown in the fountain are collected for the Royal Institute for Deaf and Blind Children)…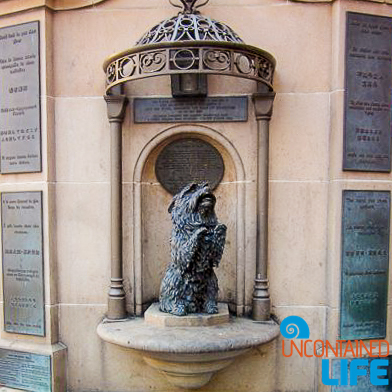 …and the bronze copy of Il Porcellino, (I.E. the Florentine Boar) which stands outside the Sydney "Rum" Hospital (so called because the businessmen funding the building were offered a monopoly on rum imports to the colony in exchange for their investment). Be sure to rub the boar's nose for good luck!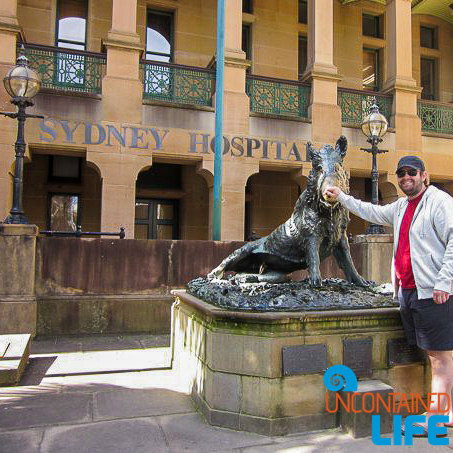 Get Your Iconic Sydney Photos
What are the most iconic sights in Sydney? The opera house and the harbor bridge, of course! There are a couple of (extremely crowded) spots in the city where you can get an OK photo of these structures (the best being Mrs. Macquaries Point). But unless you've packed a drone in your suitcase, getting the perfect, overhead shots featured on so many postcards isn't possible–or is it? Enter Blu Bar on 36 (Level 36, 176 Cumberland St. in Shangri-La Hotel).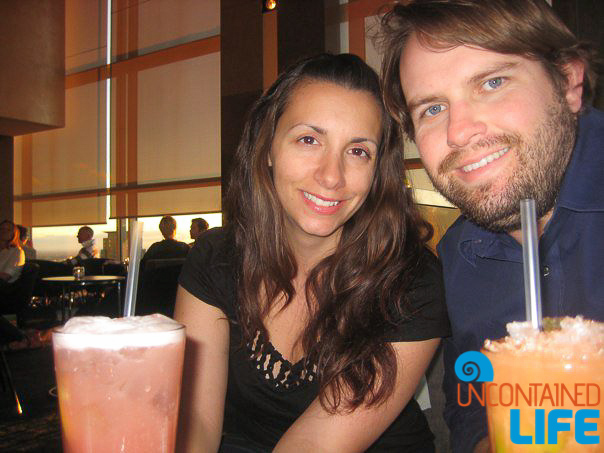 You'll want to arrive at Blu Bar when the doors open at 4pm if you want to ensure you get a seat with the perfect window view (they don't take reservations). Drinks aren't cheap–but they're no more expensive than you'll find elsewhere in the city. And when you consider what you're getting for free, we think you'll agree, it's really one heck of a deal!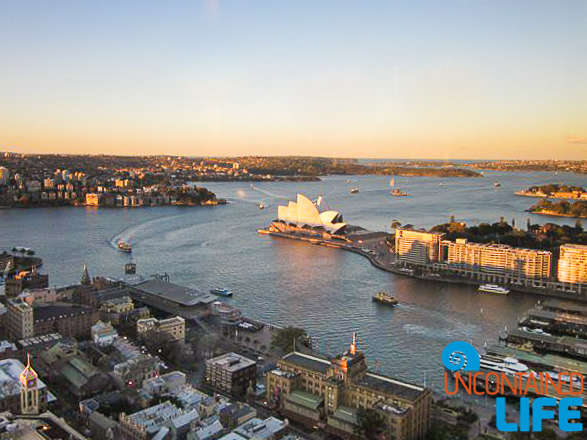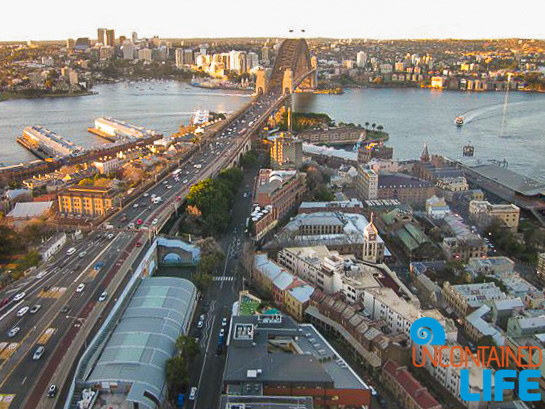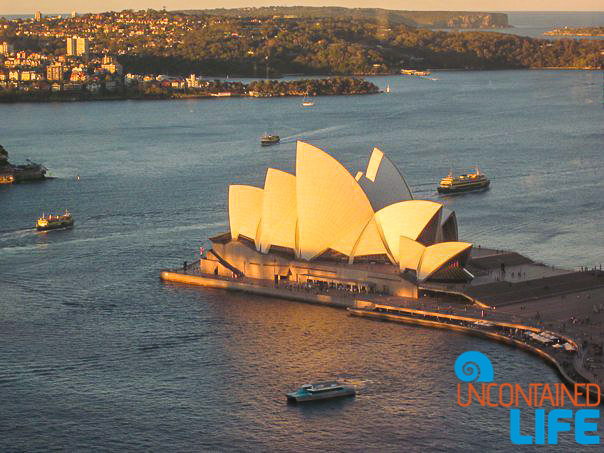 Hit the Rocks
The Rocks area of Sydney is covered, briefly, in the Free Walking Tour (they also do offer a Rocks-specific tour, but we didn't partake). Still, it's worthwhile to come back by yourself and check out one, or both of the Rocks Markets. The Friday Foodie Market (9am-3pm) is, as its name indicates, all about the best bites the city has to offer (at great prices), while the Weekend Market (Sat.-Sun. 10am-5pm) offers a mixture of gourmet foods, locally-made clothing and other hand-crafted products for your browsing pleasure.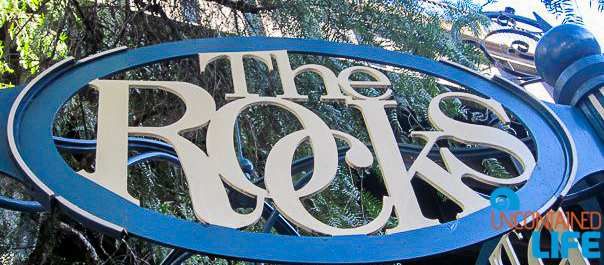 Pro Tip: if you love licorice (Justin would trade body parts for the stuff), you MUST locate the Licorice Shop (that's its name–it's actually a booth, not a brick-and-mortar store) at the Rocks Market. With it's 100+ varietals (free tastes are encouraged!), you will think you have died and gone to licorice heaven.
Sample the Fish Market
Still hungry? Head to the Sydney Fish Market (7am-4:30pm)–the 3rd largest such market in the world!–to enjoy a budget-friendly sampling of the city's freshest seafood offerings and a fantastic view of the cable-stayed Anzac Bridge.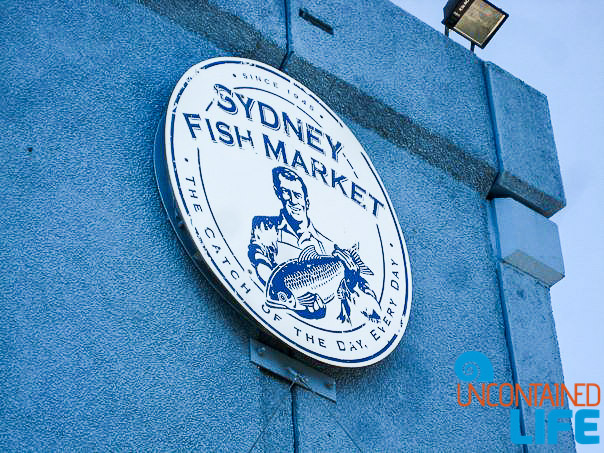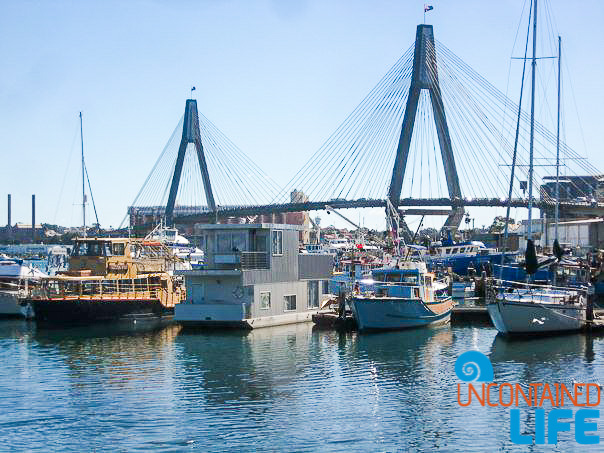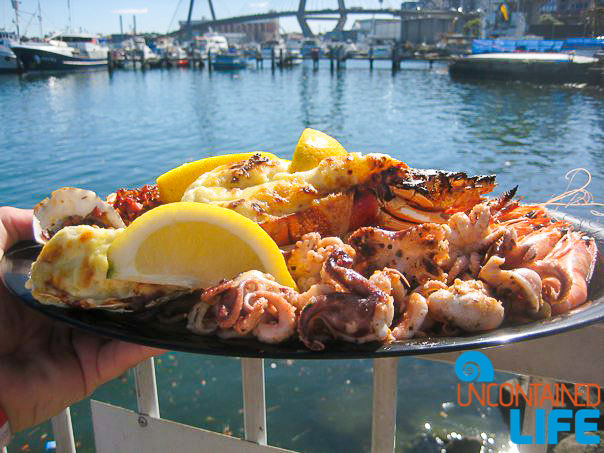 After you're fed, double down on your inexpensive activities in Sydney with a stroll over to Darling Harbor to check out the battleships and other historical vessels at the Maritime Museum (tickets for the museum exhibits and tours of the vessels vary in cost, but looking at the ships from the shore is 100% free!)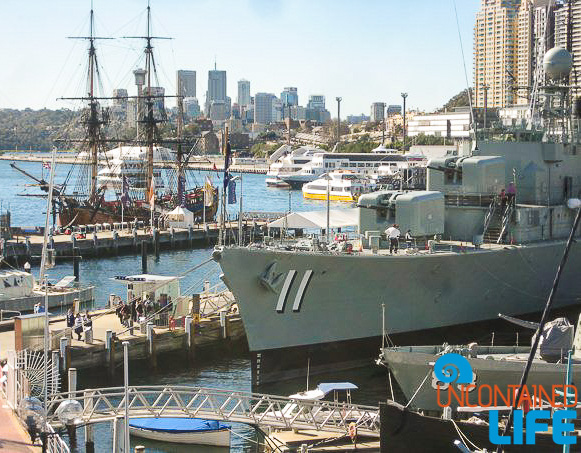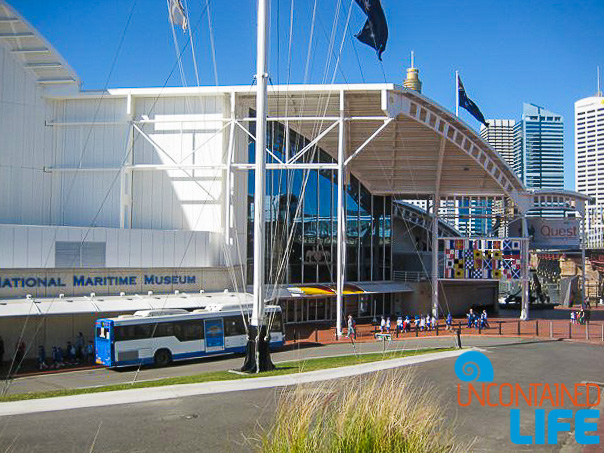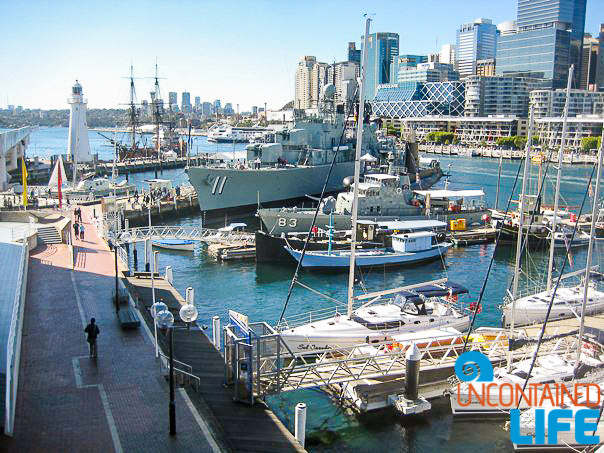 Get Your Green Fix in the Botanical Gardens
A must for nature lovers, the Royal Botanical Gardens may no longer be home to the impressive roost of grey-headed flying foxes (a species of bat) that could once be seen dotting trees throughout the gardens (though they can still be spotted in the city skies at dusk)…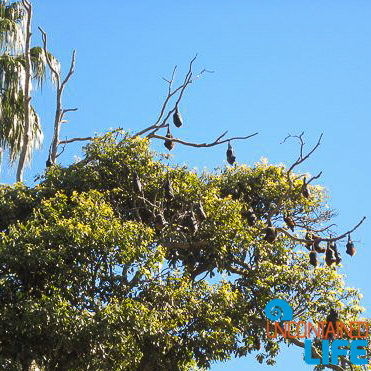 …but the beautiful gardens are still worth a few hours of exploration.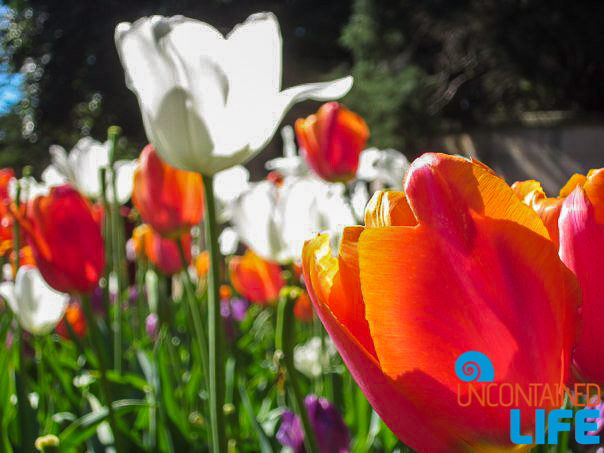 Just don't forget to follow the garden's (awesome) guidelines for use!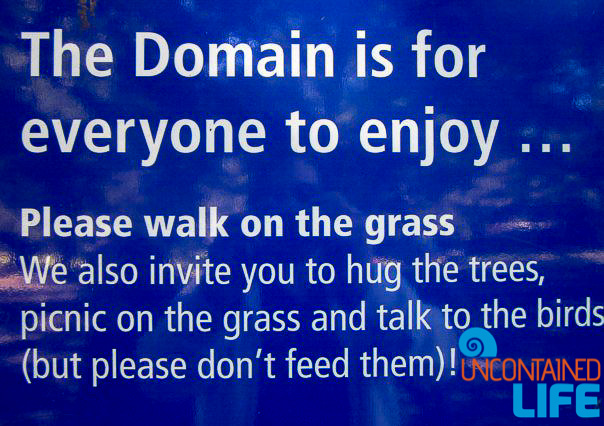 Enjoy a Show
Seeing a show in Sydney might sound like a splurge–especially if you've been looking at prices for shows on the Opera House website.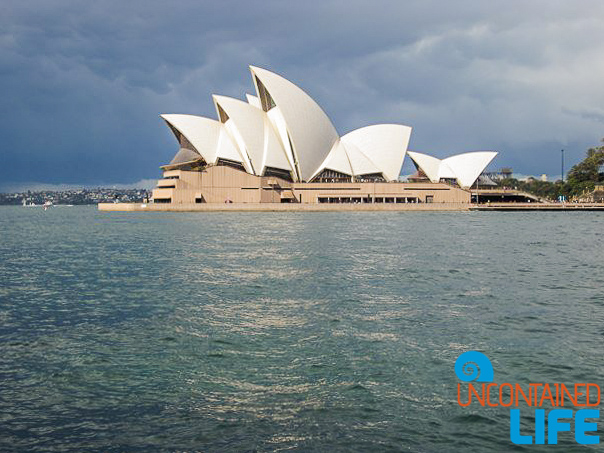 We'll let you in on a little secret, though…there IS a way to see an inexpensive show at the Opera House–though not on the main stage–or another cool venue (like the Wharf Theatre or the Sydney Theatre) IF you plan ahead: it's called the Suncorp Twenties ticket sold via the Sydney Theatre Company. A small number of $20 tickets are set aside for every STC performance (excluding opening nights). The tickets are released for sale by phone, over the counter, and online every Tuesday at 9am for the following week's performances (Monday to Sunday). Sales are limited to two tickets per transaction. NOTE: If you can't score a $20 ticket, the STC also offers discounted tickets for under-30s (tickets need to be picked up from the box office, with valid proof-of-age).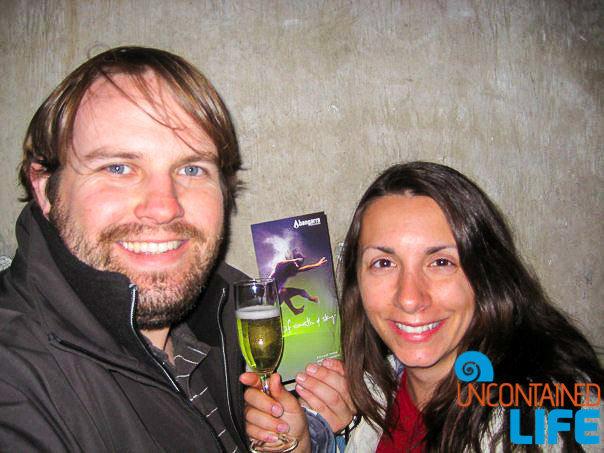 Info. about Other theatre discount options are available HERE.
Have a Beer in Australia's Oldest Pub Brewery
The Lord NelsonBrewery Hotel isn't only one of our favorite places to spend the night in Sydney, it's also home to Australia's oldest pub brewery–famous for its award-winning, all-natural ales (no added sugars, preservatives or additives).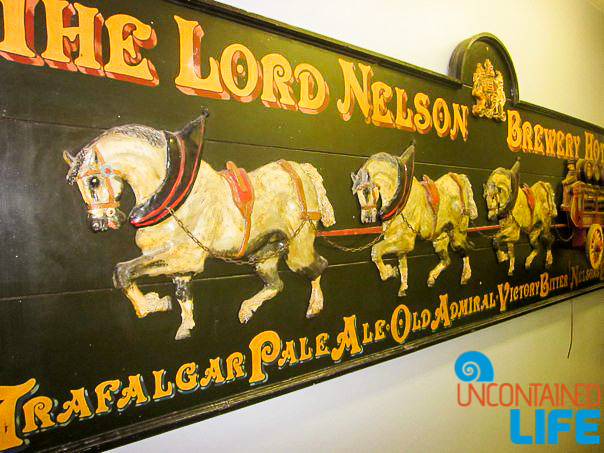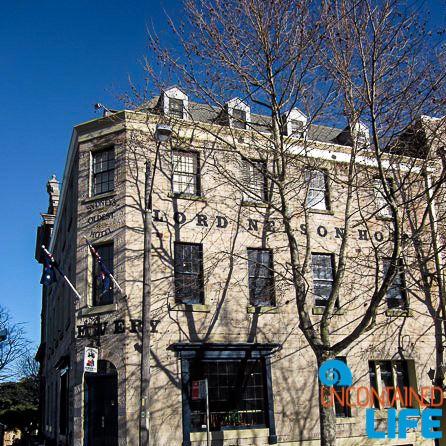 Don't worry, the pub isn't just a tourist attraction–indeed, most of its frequenters are local Aussies. The craft beer is absolutely delicious (Justin, of course, favored the Porter called "Nelson's Blood"; I enjoyed the "Old Admiral" brown ale)…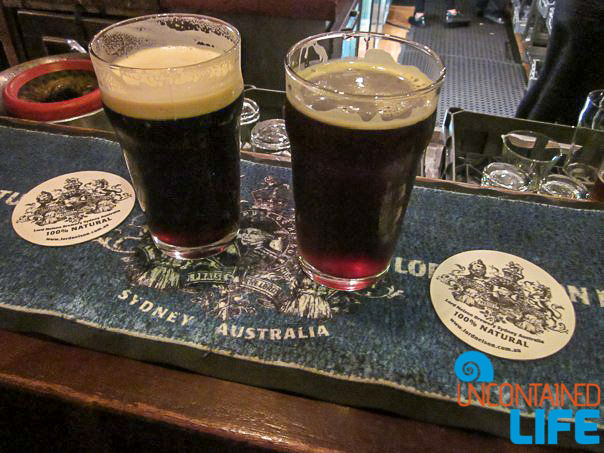 …and the atmosphere is cozy and welcoming. Whether you're a hotel guest, or just passing through, it's definitely worth a stop. A food menu of "new Australian cuisine" and pub classics is available (changes with the season).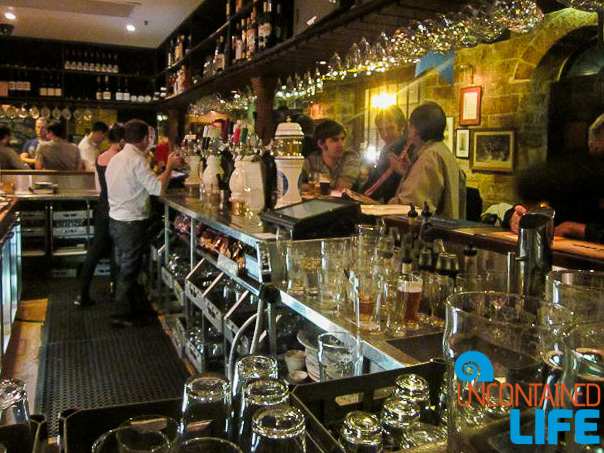 What are YOUR favorite inexpensive activities in Sydney? Share your expertise in the comments section!
---
Other Traveler Tips and Recommendations:
Getting Around Sydney:
—From the Airport: Sydney's Airport Link is the fastest (approx. 13 minutes), easiest way to get to the city center. Trains from both Domestic and International stations run approximately every 10 minutes and cost around $17 AUD). Buses are also available–check here for more information.
—Getting Around the City: As of Jan. 2016, multi-day transport passes are no longer available for sale, so all visitors will need to buy an Opal card upon arrival in Sydney. Like other city transport cards, the Opal is all you need to access all the city's main transportation channels (including the commuter ferry). Just pre-load your card with funds, and you're good to go! (The good news: fares are capped on a daily & weekly basis, so you'll never end up paying more than $15/day, or $60/week for your transport; additional discounts include a $2.50 cap on Sundays and 30% off your fare during off-peak hours).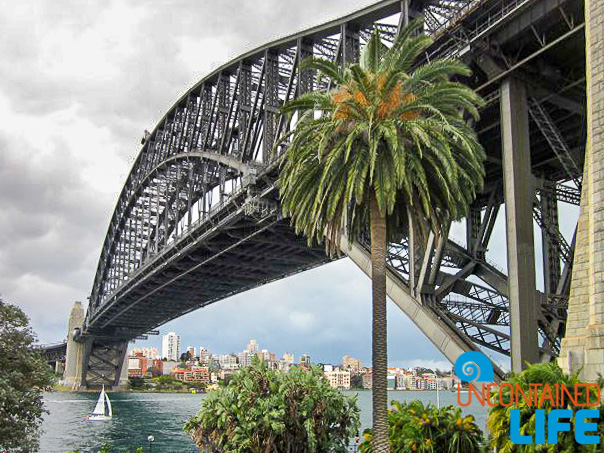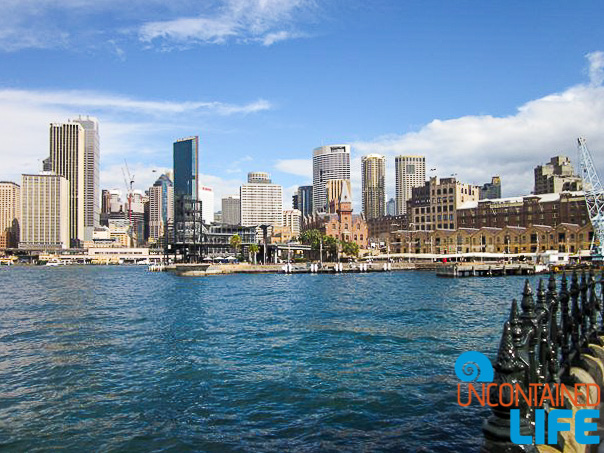 Accommodation Recommendations:
—Backpacker: Wake Up! Sydney: Perfectly located in the city center, this clean, modern hostel offers its guests both comfortable dorm beds and private rooms. Breakfast is inexpensive and good quality (you'll get a free coupon for a coffee upon arrival), staff are top-notch, and while socializing is encouraged (the hostel organizes a number of events), loud partying is kept in check (after 10pm "quiet hours" are enforced in rooms). 
—Mid-range: The Lord Nelson Brewery Hotel: If you're looking to spend an affordable night in the Rocks area, check out Lord Nelson–Sydney's oldest continually licensed hotel. Built above the historic pub (don't worry–noise from the pub isn't an issue), the collection of rooms offered may not be huge in size, but they're big on style and comfort. Price-per-night includes breakfast in the brasserie. 
Currency: Australia uses the Australian Dollar which, at the time of writing = 1 USD to 1.37 AUD.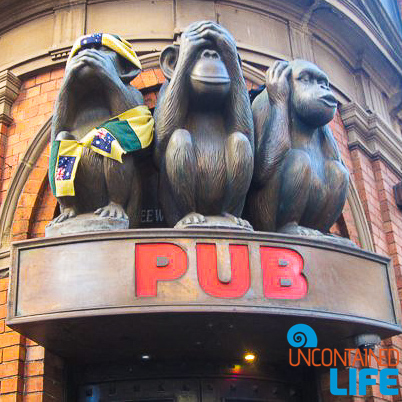 Are you on Pinterest? Pin this post!