Because some of us need to recover from the holidays.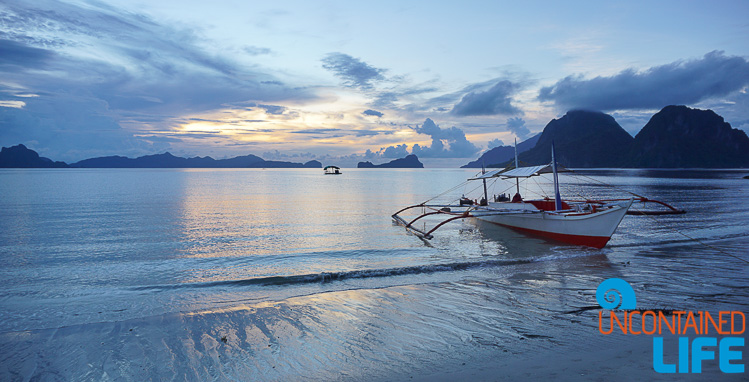 The weather outside may be frightful…but isn't that all the more reason to consider a wintertime getaway to a sunnier locale? Prices at these beautiful places may not be at rock-bottom (you're not the only one running from the cold); but if you're coming from the U.S., Europe, or Australia, your escape doesn't need to break the bank. Get your new year off to a great start with one of these fabulous, and budget-friendly January travel destinations!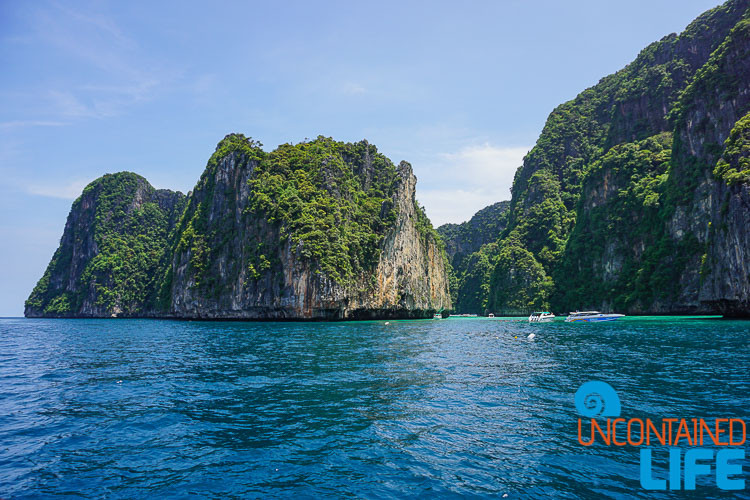 Phuket in January certainly isn't as cheap as Bangkok or Chiang Mai, but it's still an astounding value for those looking for beautiful beaches, island hopping adventures, and delicious Thai cuisine. Hotel prices at popular beaches like Kata, Karon, and Bang Tao won't be as low in January, but if you choose an smaller establishment, rather than a resort, you can still find great deals (especially if you book early). If you're really looking for savings–without subjecting yourself to the ickiness of Patong–stay inland in Phuket Town (public buses to the popular beaches run daily and cost around $1 USD for the 30-45 minute ride).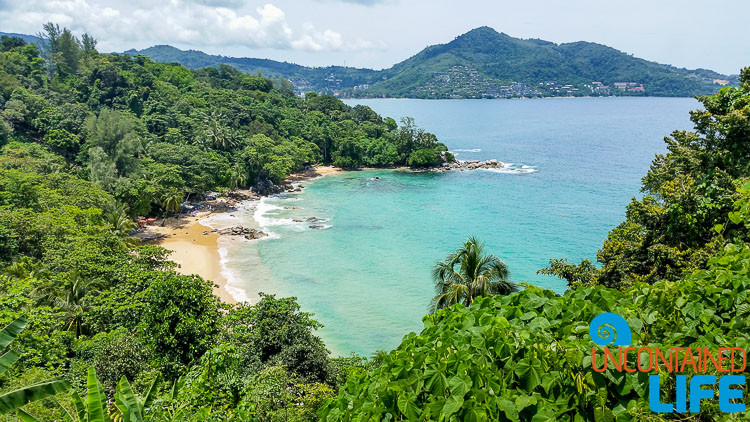 Be sure to make time to explore the west coast: a beach-hopping scooter ride up the coast makes for a fantastic day trip. And if you're going to splurge, make sure it's on your Phi Phi islands trip. There are a lot of cheap operators in Phuket that will take you snorkeling around Phi Phi for a song, but believe us when we say, you'll get what you pay for!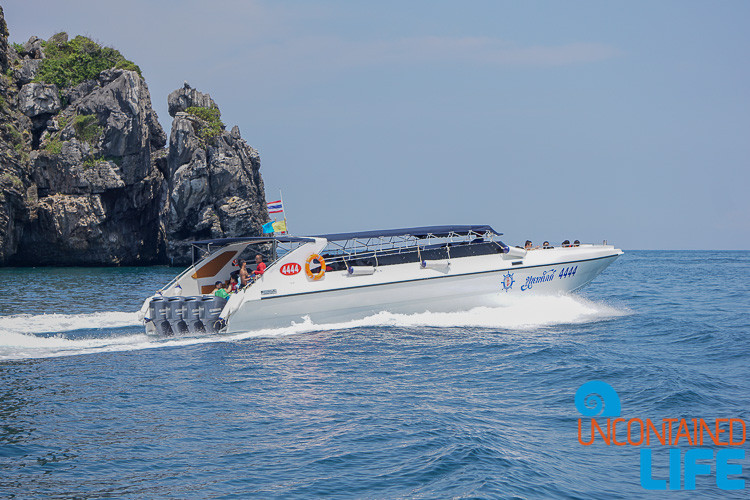 To read about our Phi Phi islands experience, click here!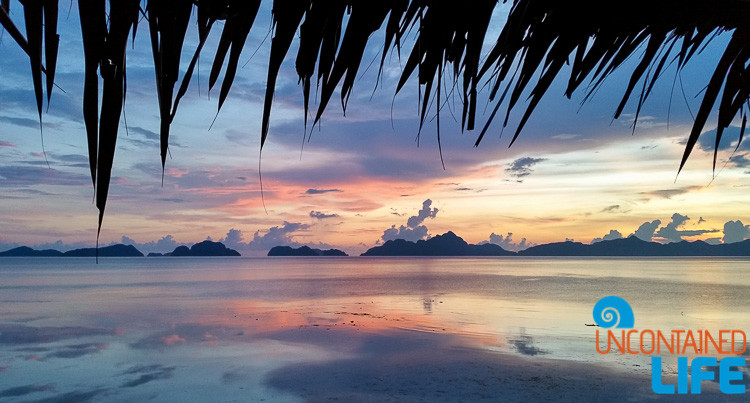 Whether you know it or not, when you picture paradise, you're imagining El Nido. This is the part of the world that inspired Alex Garland to write his novel, The Beach; and while we can't promise you'll find your own secret island if you come to this tiny town, you will find plenty of white sand, aquamarine water, and the most epic sunsets we've had the privilege of experiencing in all our years traveling the world.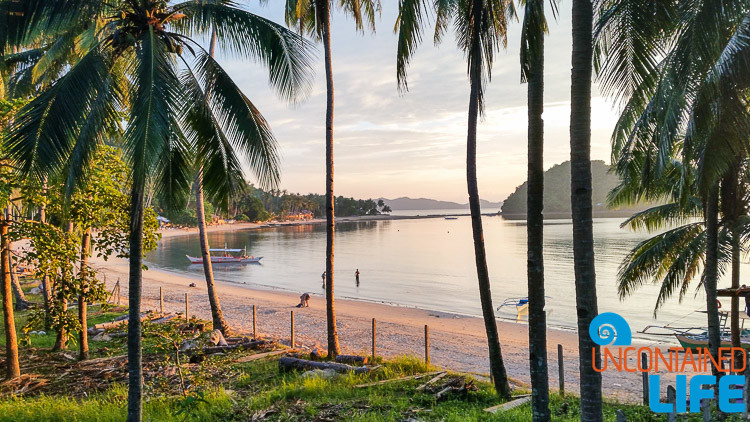 Enjoy happy hour with a view at Republica Sunset Bar, soak up the sun on Las Cabanas Beach, and spend a day island hopping. There's plenty of inexpensive accommodation in El Nido town, but for a more relaxed environment, consider the Carong Carong beach area (we enjoyed our stay at the simple, but pleasant St. John's Island View Pension).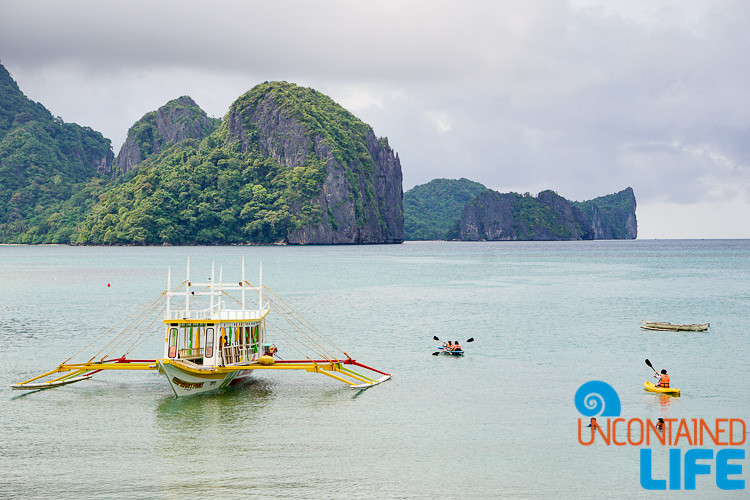 For more El Nido recommendations, click here!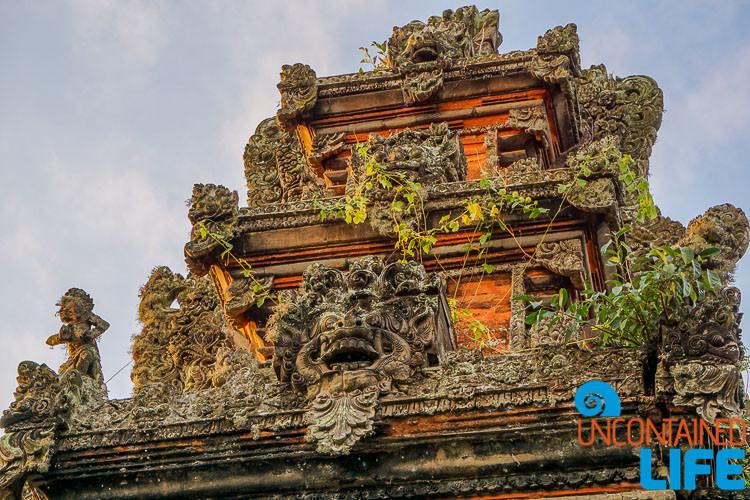 Yes, technically visiting Bali in January means visiting during the island's wet season. But unlike some places, wet season in Bali means visitors can still expect mostly sunny, and perfectly warm days. (The rains usually arrive with the sunset–enjoy the thunder with a cocktail in hand!)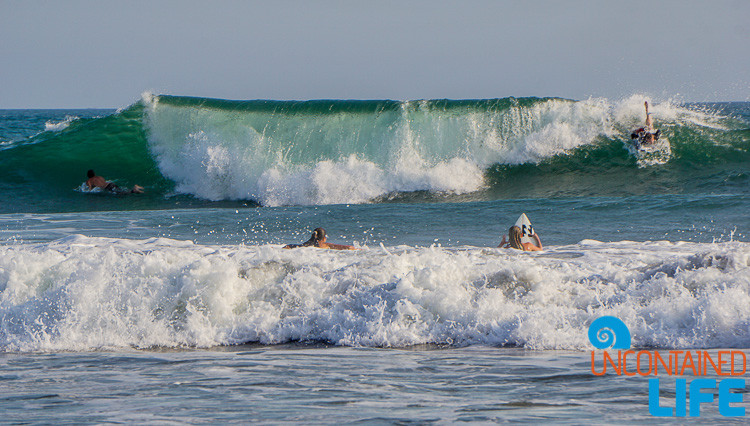 Start by taking in the craziness of Kuta, then get your surf on at Echo Beach, and enjoy the good food, cute shops, and affordable accommodation of hippy-chic Canggu town. Take a day trip up the coast to explore the ancient temples (or hire a driver to take you around for the day). Then head inland to Ubud–the island's arts and culture capital.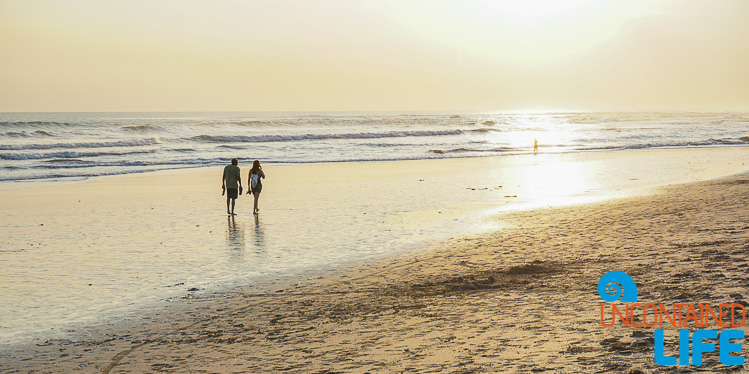 For important tips on renting a scooter in Southeast Asia, click here!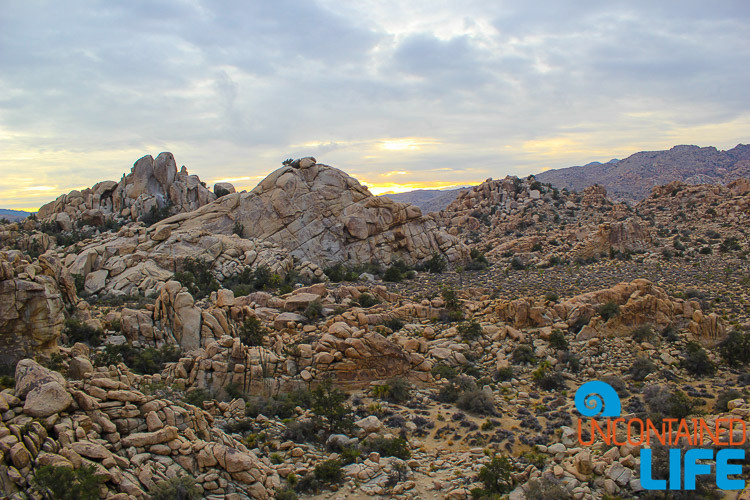 Yes, it will be a bit chilly in the desert (especially at night), but if you're an outdoorsy type, you can't do better than Joshua Tree. The national park is gorgeous in the wintertime when visitors are few and sunsets are epic. Rent a cosy desert bungalow and enjoy some wine by the fire. Enjoy rock-climbing in the park without breaking a sweat, and spend an hour browsing Noah Purifoy's Outdoor Art Museum.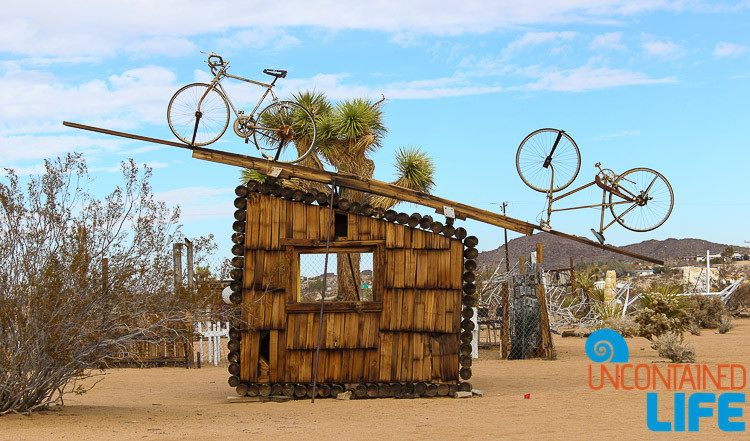 And If you do find yourself wishing it were warmer? Hop over to Desert Hot Springs and enjoy (you guessed it!) the natural hot springs at one of the area's spas–which range from high end to no-frills. Or channel some heat 1950's style at Smith's Ranch Drive-in Movie Theatre in 29 Palms (only $5/person for a double feature!)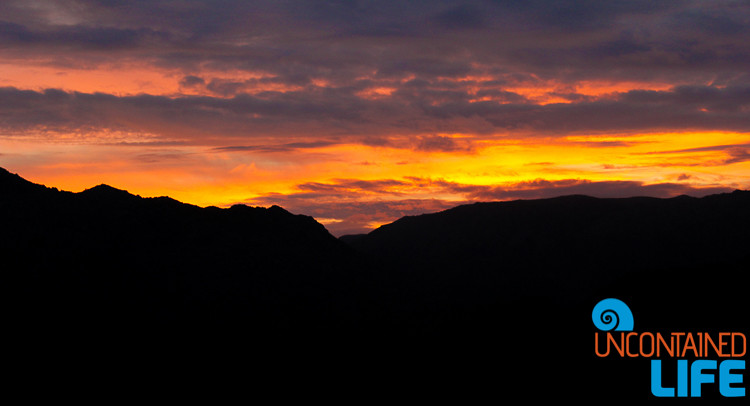 For more on things to do in and around Joshua Tree, click here!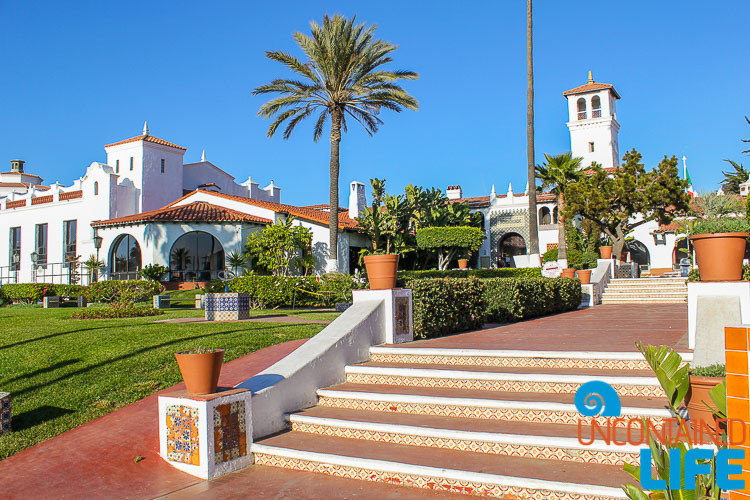 A popular winter cruising destination, Ensenada may not have the white sand beaches that makes Cancun one of Mexico's top January travel destinations; but if you're looking for warm winter weather without the long flight, Ensenada is the perfect getaway. If you visit for a long weekend, head out of town to see the blowhole, La Bufadora (best during high tide), and visit some of the area's vineyards for some wine tasting (and if you love cheese, check out La Cava de Marcelo).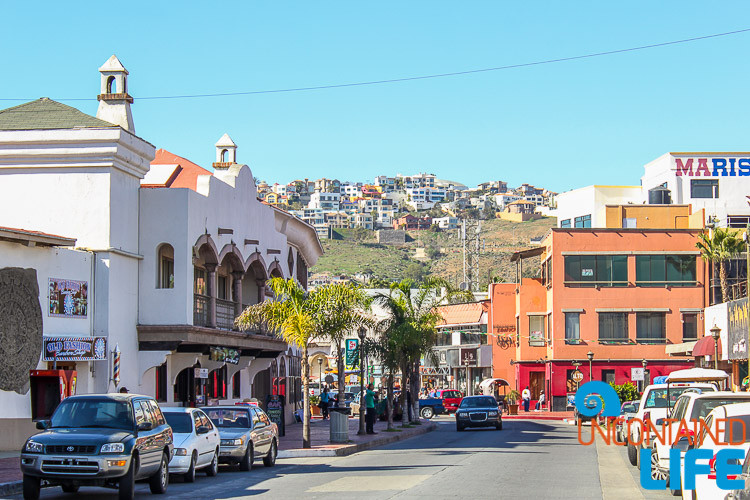 Just in town for a day? Check out the Museo de la vid y el vino and the Rivera del Pacifico (also called the "Centro Social, Cívico y Cultural de Ensenada"). Then fill your belly at La Guerrerense–a tiny food stand which packs big flavors in its fresh Ceviche–and tip a glass at the famous Hussong's Cantina (home of the best damned margaritas we've ever tasted).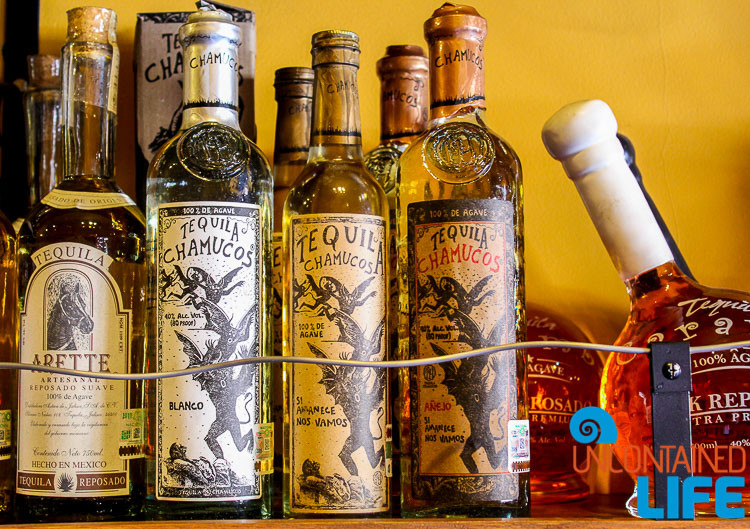 What are your favorite winter travel destinations? Share your recommendations in the comments section below!
All photographs were taken with the Sony A6000—a lightweight, mirrorless camera that captures great images even in low-light conditions (like Dubrovnik after dark!) You can find out more about the gear we carry when we travel HERE.