"Great things are done when men and mountains meet; this is not done by jostling in the street." –William Blake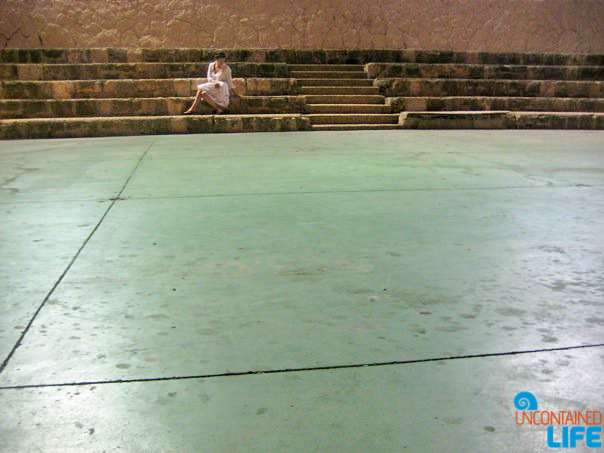 I'm not going to lie, folks…I'm having "a week." You know the kind: when the to do list seems unending, and the time is too little, and, if we're being perfectly honest, motivation just isn't rising to the occasion. And, I know, when I get like this, the feeling reflects in some of the blog posts. After being professionally employed as a writer and writing teacher for the past decade, I know when I'm turning out B-level work.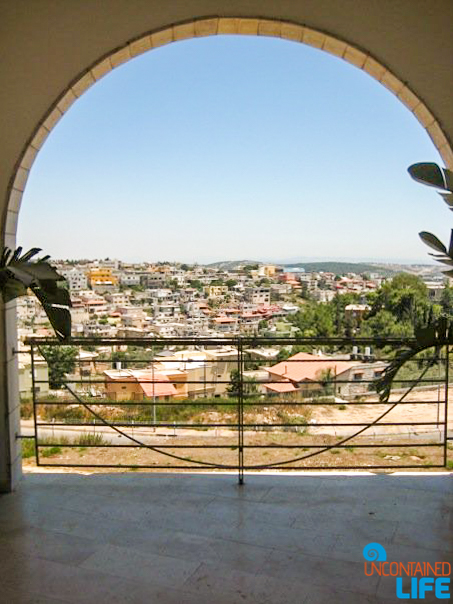 I was thinking about all this (ok, whining to Justin) last week as I was sorting through some old photos from one of our earliest adventures together: a trip to Israel back in 2009. As I scrolled through the photos, I reminisced with Justin about the highs and lows of the trip.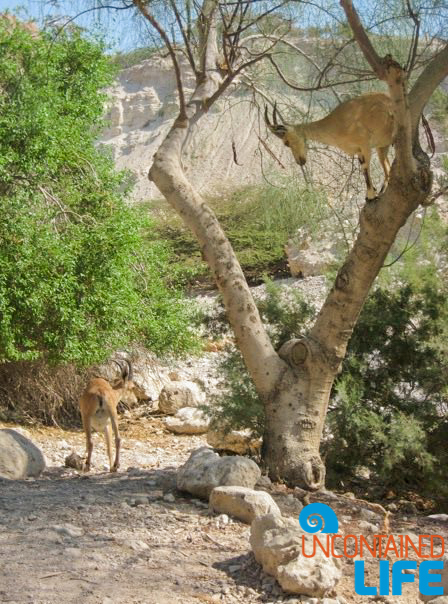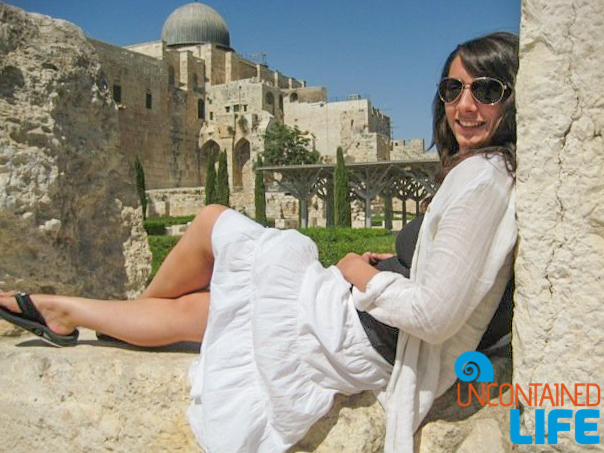 I had been to Israel before this trip–I'd lived and worked on a kibbutz near Jerusalem–but this revisit was my first experience with voluntourism–combining tourism with volunteering. We did a little of everything: doing crafts with Holocaust survivors, cleaning the trash and muck out of an abandoned building where a group of homeless men slept, helping a local mission who takes in Ethiopian refugees do repairs on their buildings.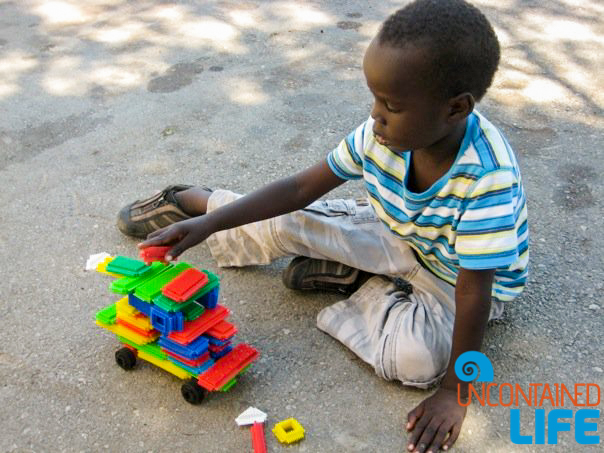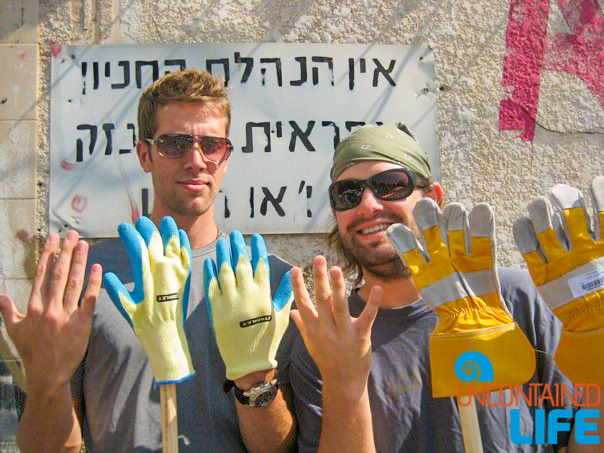 We also sailed on the Sea of Galilee, floated in the dead Sea, wandered the streets of Old Jerusalem, and…hiked the Mount Masada Snake Path.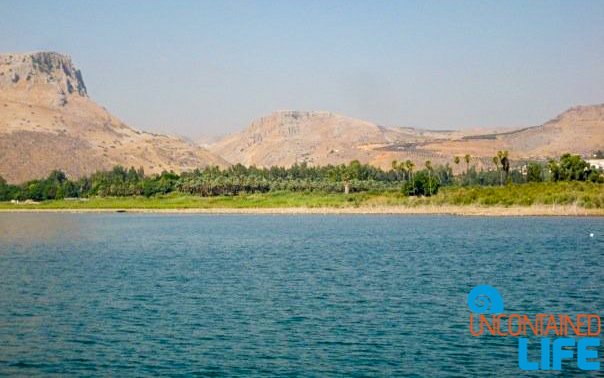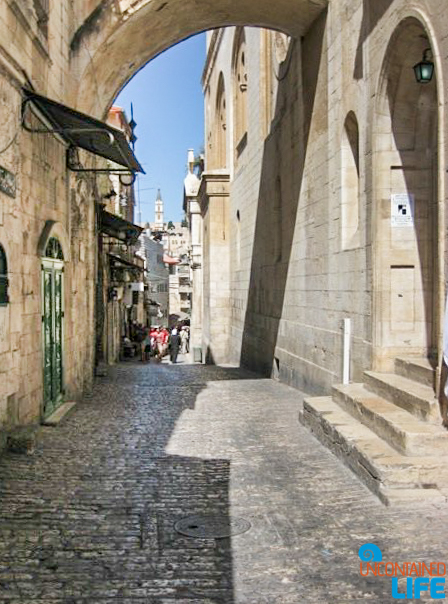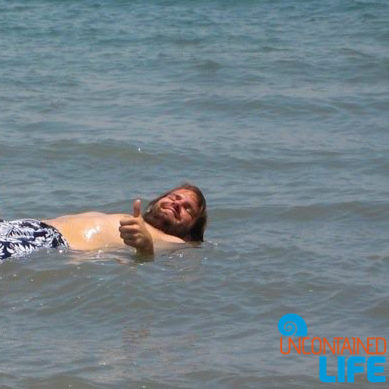 "How glorious a greeting the sun gives the mountains!"–John Muir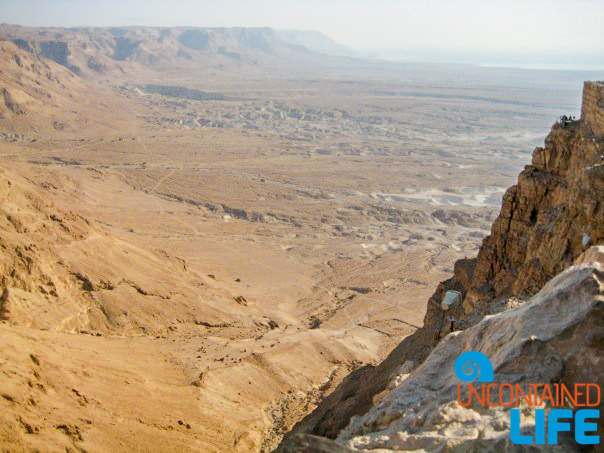 It's kind of funny how I'd nearly forgotten about the Masada Snake Path. Not like I didn't remember it at all, but as I looked at the photos of Justin and me, and of the sun rising over the distant horizon I remembered, for the first time in years and years, how hellish the hike up to that gorgeous view had been.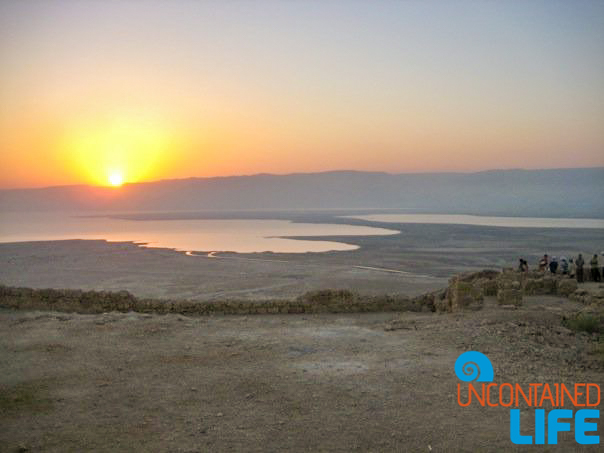 For one thing, the hike started around 4am. And, to quote Neil Gaiman, "I am not a morning person (in much the same way that the stars are not fruit-bats.)" On top of that indignity, hiking the Masada Snake Path at 4am meant we were climbing for around a hour straight, in the dark. Yes, I enjoy a good hike, but I prefer it not be when it's pitch black outside. At that point, the hike just becomes exercise. I might as well be on a stair master. (Do they still have those in gyms? Have I mentioned I'm not going to win any fitness competitions anytime soon?)
But then we got to the top, and the awesome began. First, it was a simple as the fact that I'd made it. I could finally sit down. Heck, I could lie down, if I wanted to. (Take that, mountain!) But then the sun started to rise over the distant horizon. The desert landscape beneath the mountain started to become clear. I could see how high we'd climbed–the entire, serpentine road to the top–and I felt terribly, wonderfully aware of how clear-minded and alive I felt in that moment. And it wasn't just because I'd achieved something physically difficult. It was also because I was fully focused on the present moment–on the scene unfolding before me as the sun rose higher, and the happy-tired faces of the people who'd hiked with me.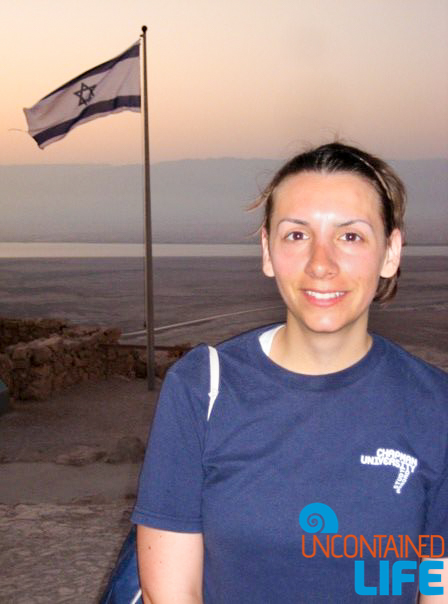 "It's not the mountain we conquer, but ourselves."–Sir Edmund Hillary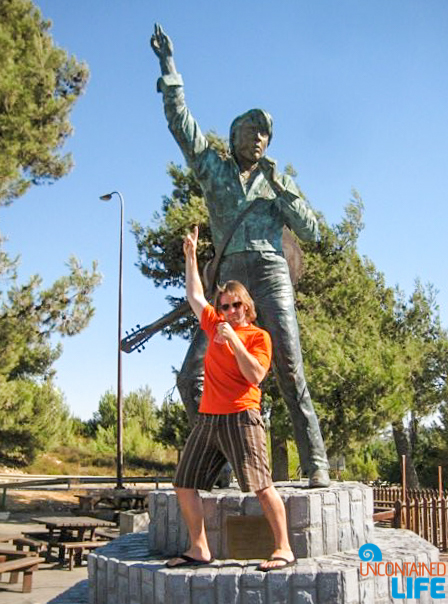 Weeks like this one, mindful moments like my morning watching the sunrise on Masada seem far away. But I'm grateful for the reminder the memory offers: to continue to pursue mindfulness, in life, and in travel. Because mindfulness enriches experience; it jump-starts my curiosity about and sensitivity to the people and culture around me; it takes the pressure off my expectations. Sure, mindfulness is challenging, sometimes (like hiking up the Masada Snake Path in the wee small hours.) You have "weeks." Responsibilities dog pile. Paths sometimes have to be forged, rather than just followed.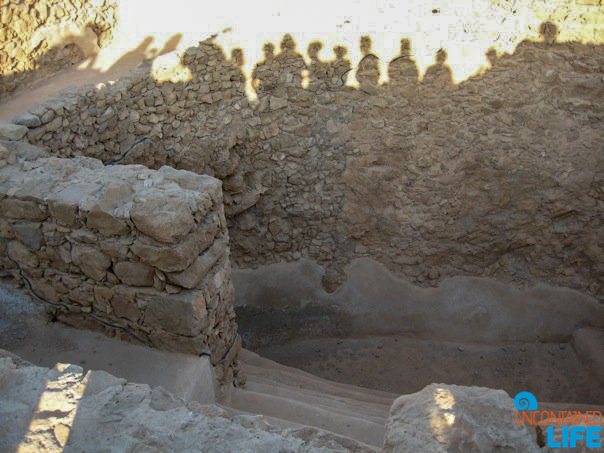 But, then again, every so often, if you're willing to keep climbing the mountain, you get a sunrise.