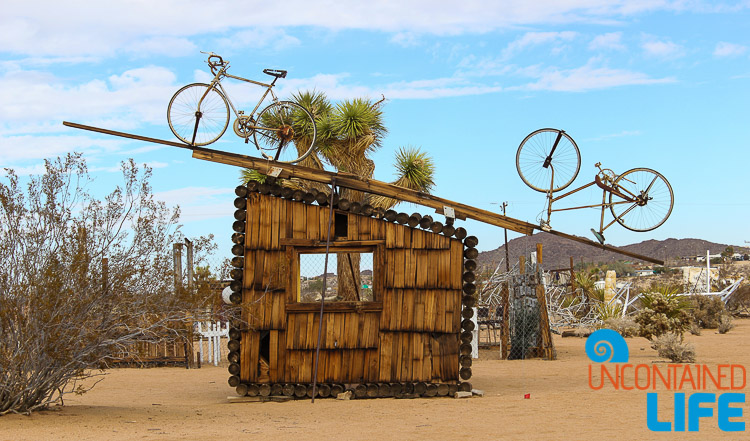 You'll probably think you're lost the first time you come to visit Noah Purifoy's Outdoor Desert Art Museum. We certainly did!  
Situated off of an unassuming dirt road in Joshua Tree, California (look for the hand-lettered "Blair Lane" street sign) on 7.5 acres of open land, this outdoor museum features more than 30 of Purifoy's assemblage pieces (some titled, many not), which Purifoy himself called his "Environmental Sculptures."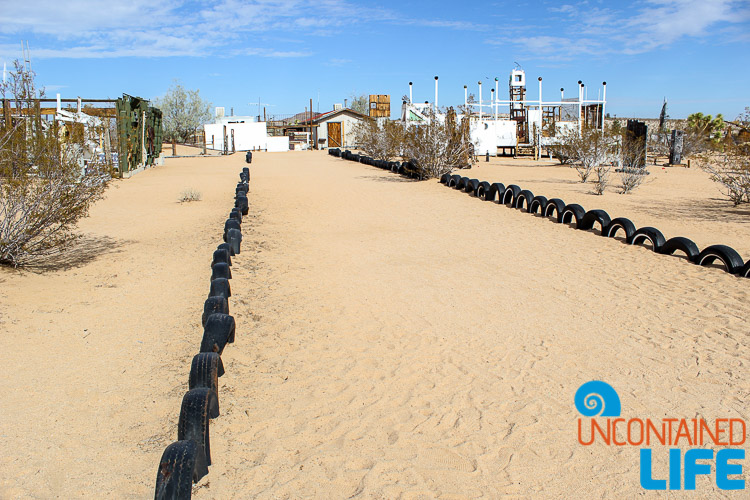 Purifoy's works, which were all created on-site between 1989 and 2004, are composed entirely of repurposed junk–from rusted pieces of metal, piping, scraps of wood, and old tires…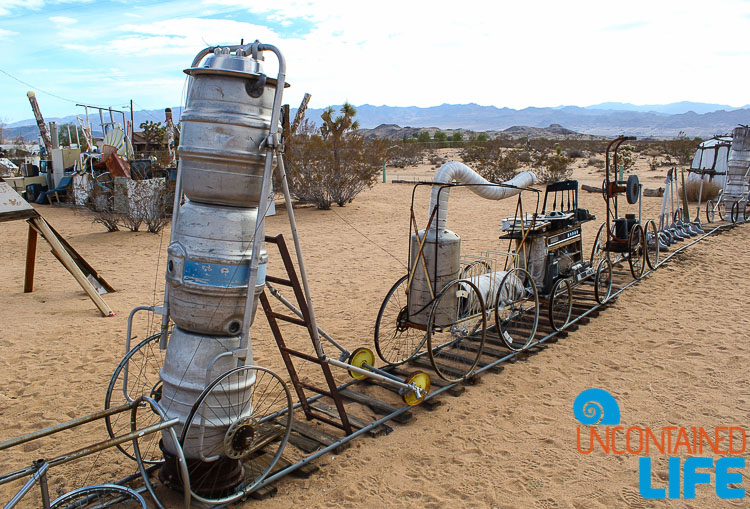 …to smaller bits of everyday life: paint cans, bed posts, tools, gears…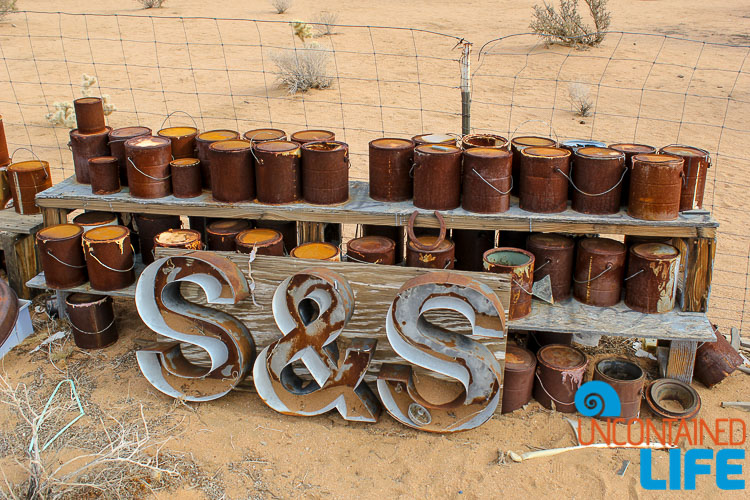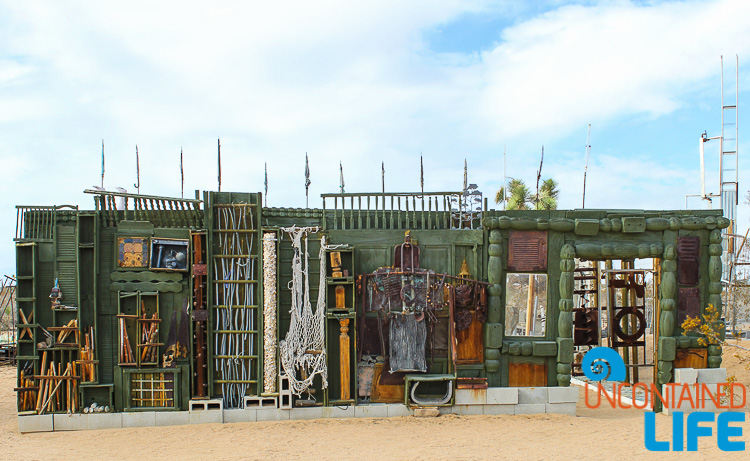 …clothing, old newspapers…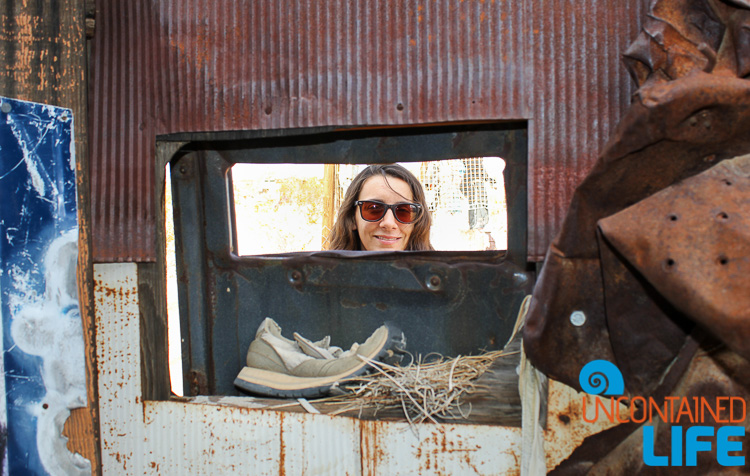 …and even bowling balls!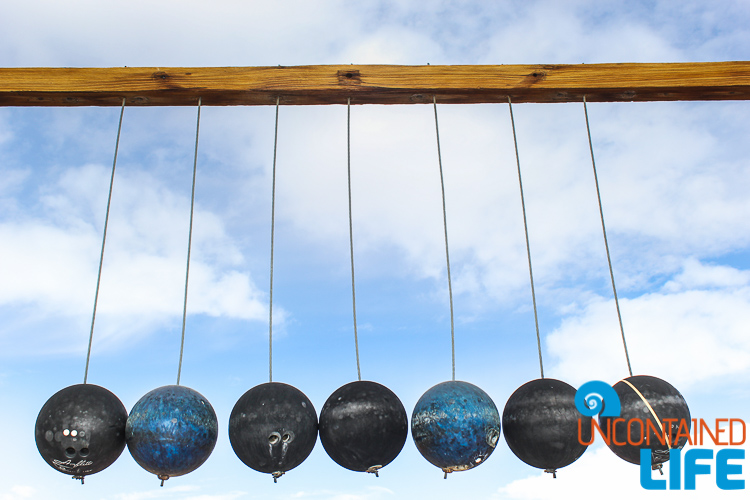 Purifoy, who was a founding director of the Watts Towers Art Center, began working with junk as an art medium, and as a tool for social critique, following the Watts Riots of the 1960's (his earliest work, 66 Signs of Neon (1966), was composed of debris from the riots). Purifoy's move to the Mojave in the late 1980's (at the age of 72) only increased his fascination with found-object-art and its possibilities for abstract representation of philosophical and political ideas–including the notion that, as Purifoy put it, "changes are an integral part of life itself."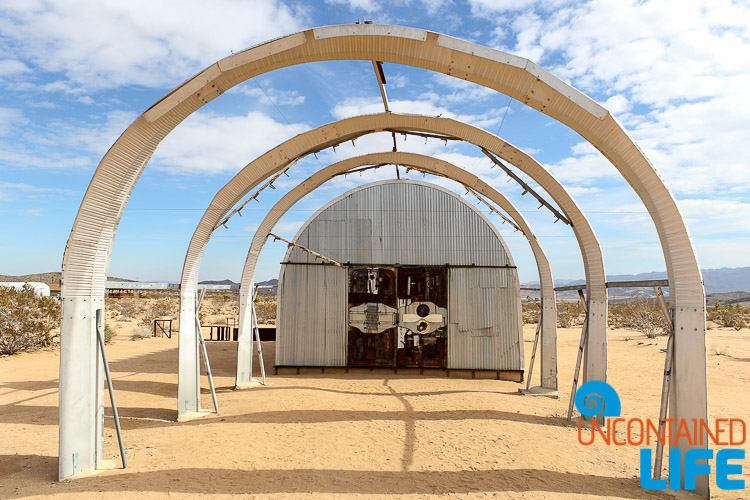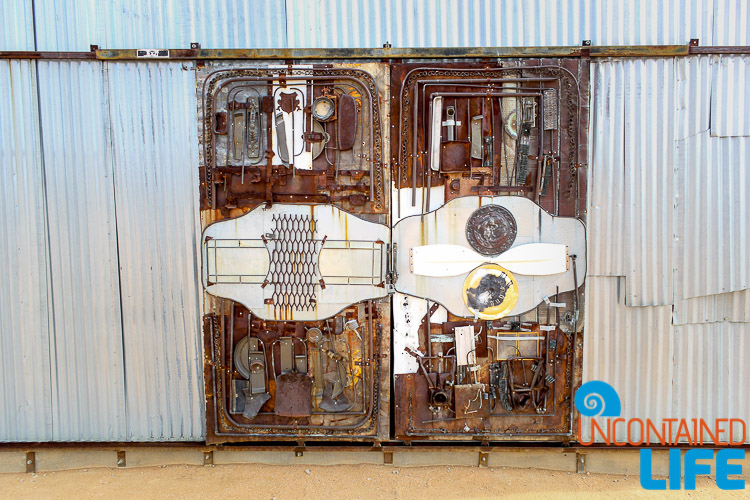 Many of the museum's sculptures are semi-interactive: walking in/through/under the artwork is common (though you should never handle, move or remove any objects).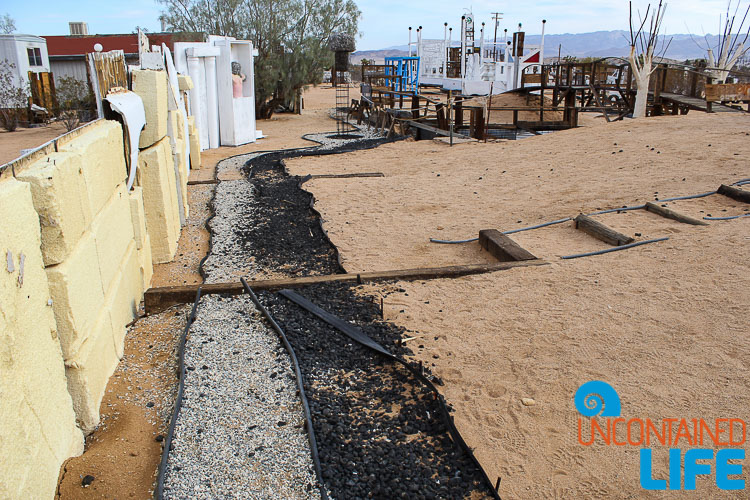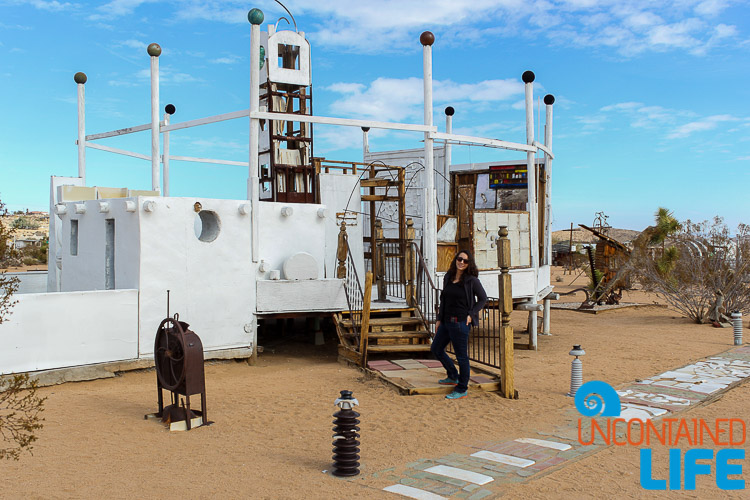 Just when you think you've seen everything, you walk around a sculpture and discover many more!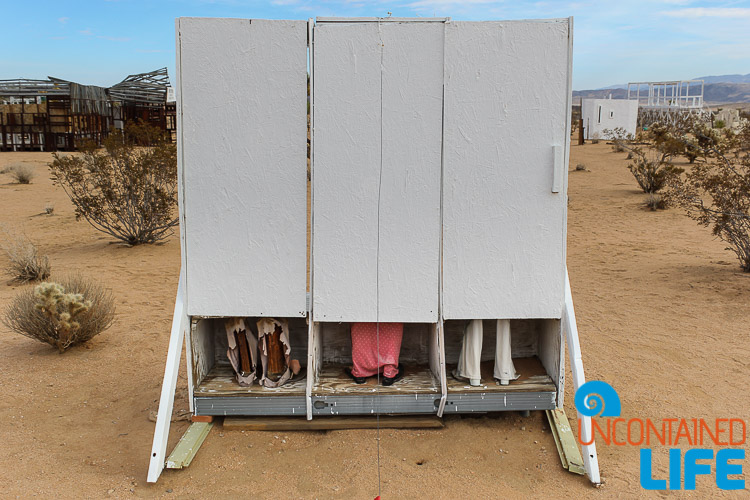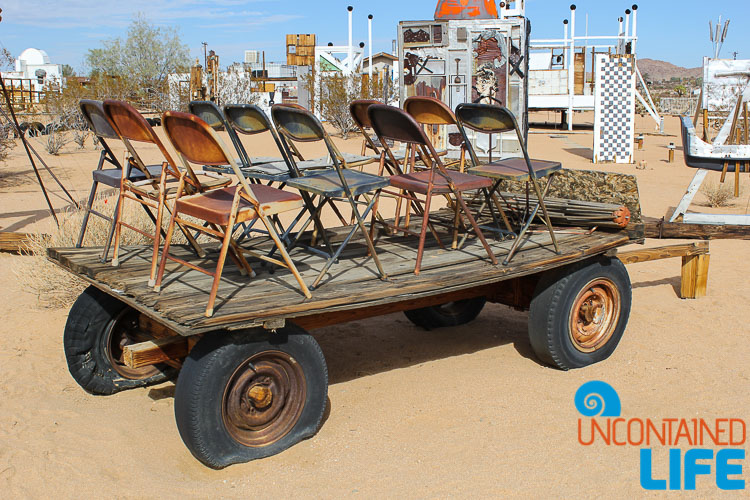 There's a mixture of whimsy and pathos in these structures. As several critics have noted, the art isn't didactic–rather, it's meant to spark the imagination and push the viewer to find their own interpretations.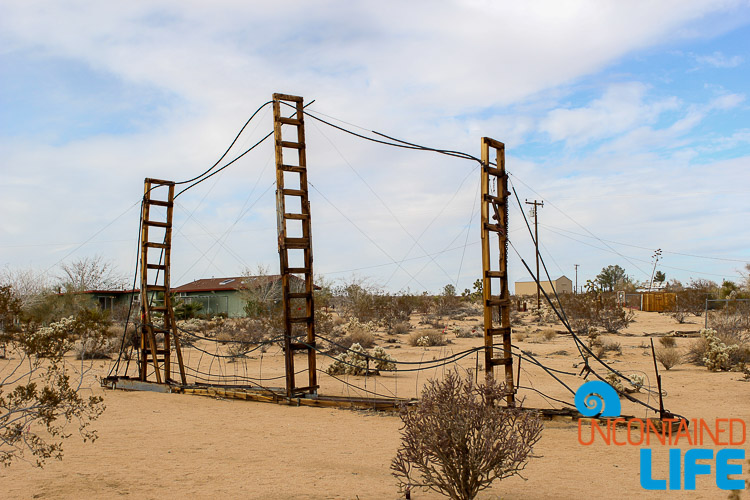 We spent around an hour exploring Purifoy's works, and we could have easily stayed longer. If you come out to Joshua Tree be sure to make this one of your stops!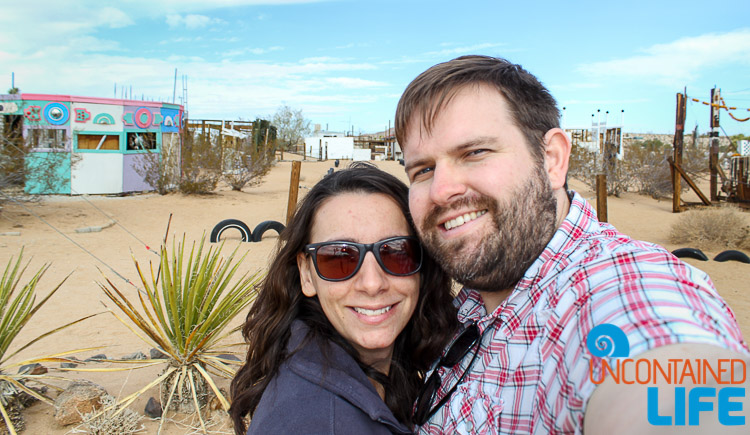 For more information about Purifoy and the Outdoor Museum, check out the Noah Purifoy Foundation's website.
Some cool news!  On June 7, 2015, LACMA (Los Angeles County Museum of Art) opened an exhibition of Purifoy's works called Noah Purifoy: Junk Dada (curated by Franklin Sirmans and Yael Lipschutz).