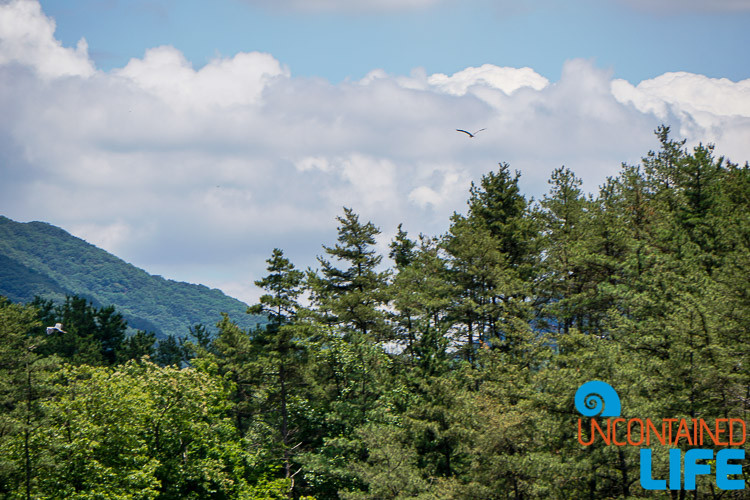 When you say "South Korea" most people think of the country's vibrant cities like Seoul or Busan; maybe they'll think of Korean bbq and fried chicken, or perhaps of Korea's famous (naked!) day spas. How about Jincheon? Ring any bells? Not to fear…you're not alone!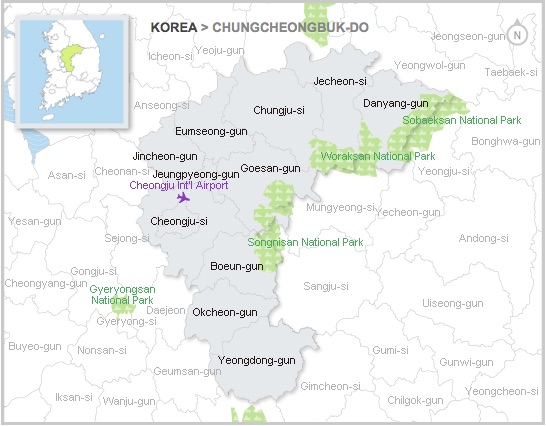 Before our trip to South Korea, Justin and I hadn't heard a word about this lovely area of South Korea–and small wonder, given that English-language info. about nearly everything outside of Seoul or Busan is harder to find than this snake.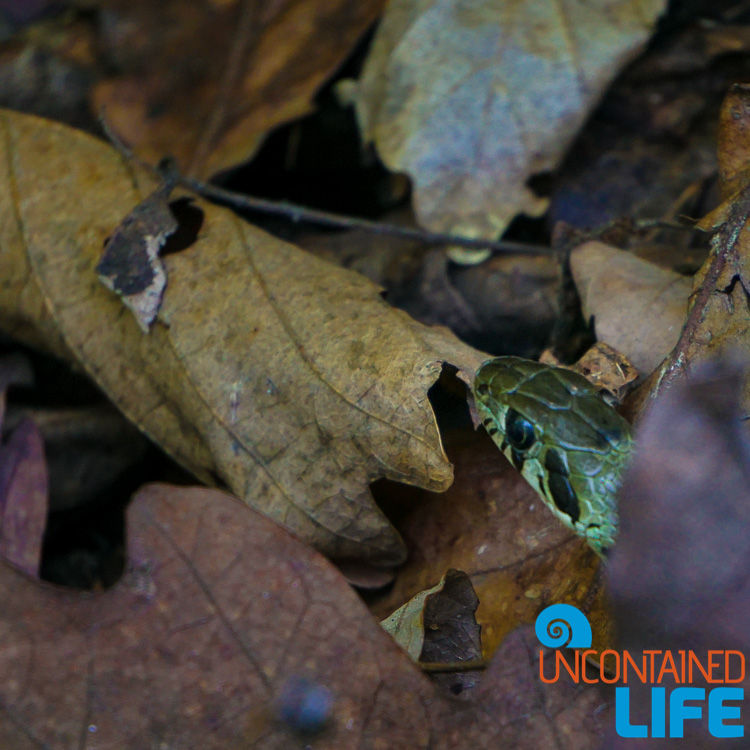 But let's be kind and rewind here for a second. How exactly did we end up so far off the beaten path in South Korea?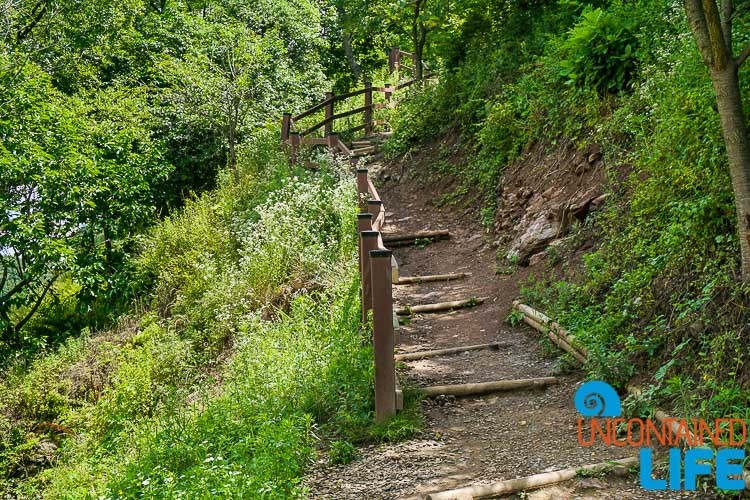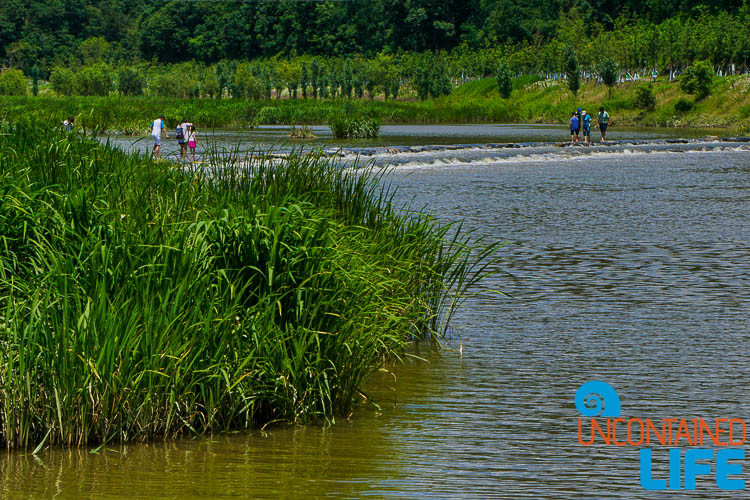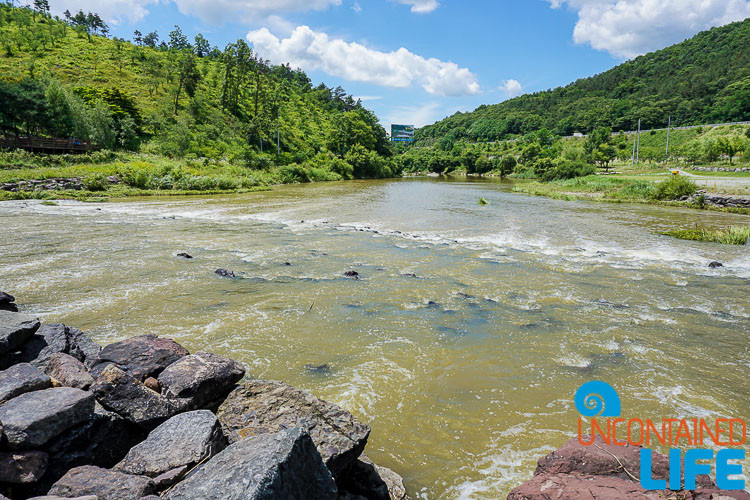 Friends in high places, my dears…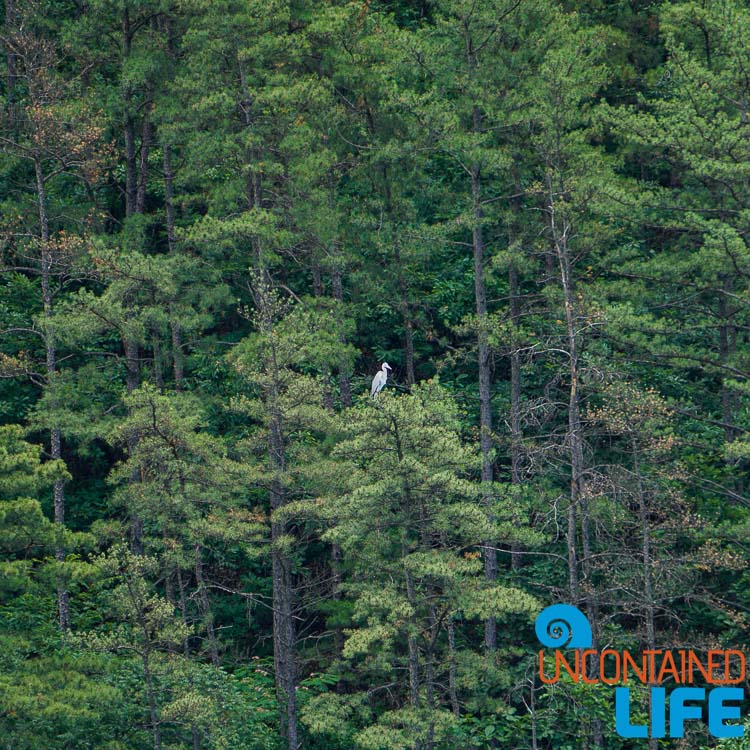 Which, translated into blogger speak, means we had a local connection–namely, my awesome friend, Annette, who's been living and working in South Korea for the past four years.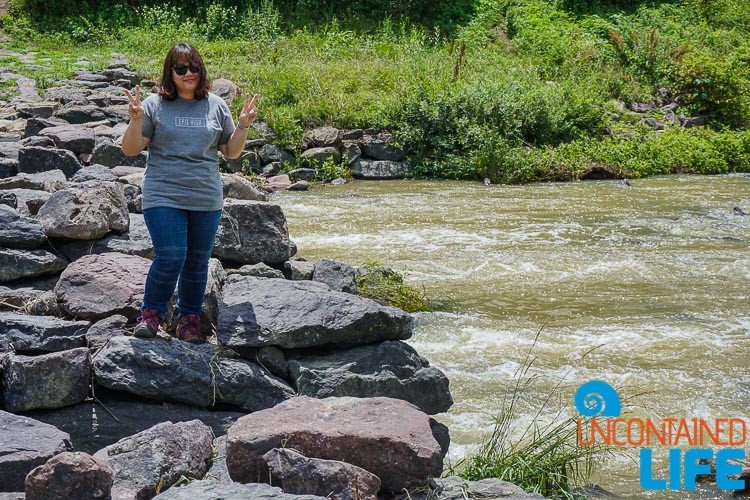 And, because of aforementioned awesomeness, Annette graciously offered to take Justin and me around to see some of the highlights of her province–Chungcheongbuk-do. (We've actually already given you one sneak peak at one of the lovely spots we visited on this mini tour–if you're feeling the need for a bouquet of beauty, click the lotus flower below.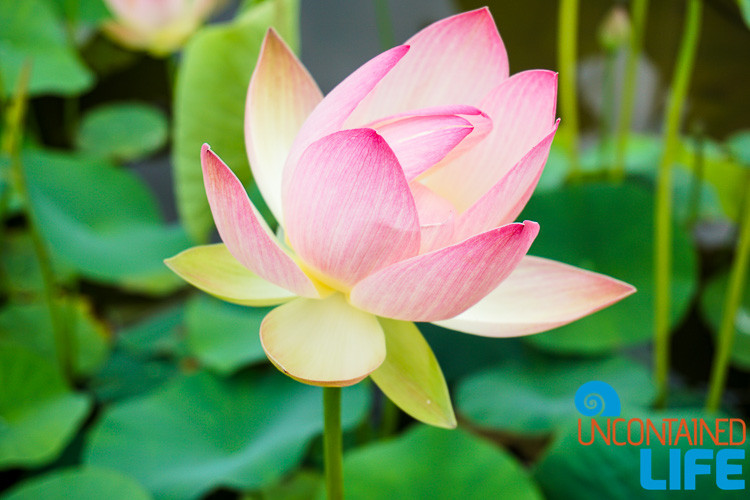 And so, on one bright and beautiful morn', Justin and I hopped on a bus from Seoul to meet up with Annette and her friend Ammar.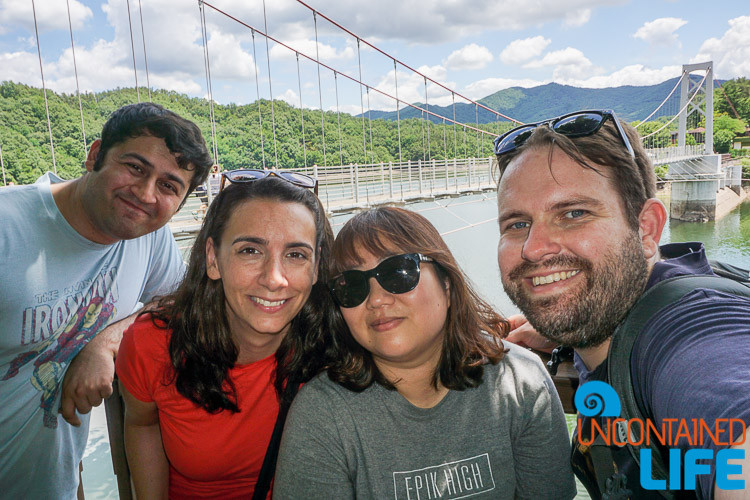 High Ridges and Rock Bridges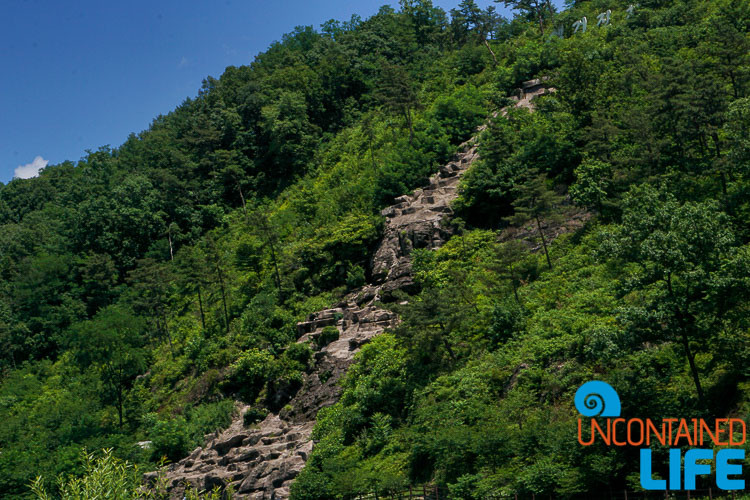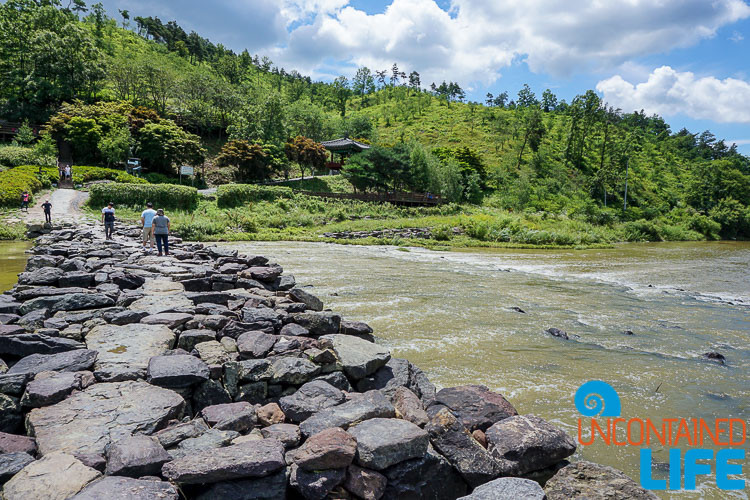 Fun fact about South Korea: the country is approximately 70% mountains–and much of that lofty space is completely undeveloped (not that you would ever guess this if you've only ever visited hyper-modern Seoul). We were eager to get off the beaten path in South Korea, and catch a glimpse of the country's greener side, so Annette decided we would begin our day with a hike around the Chopyeong reservoir in Jincheon–a county within Chungcheongbuk-do.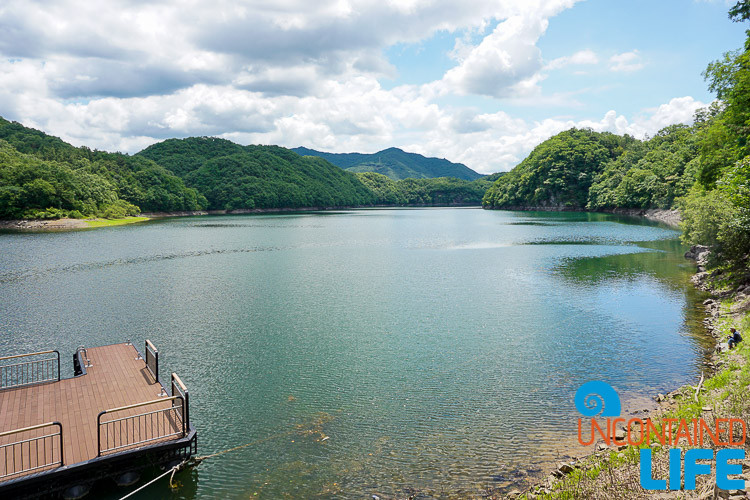 Our adventure began at Nonggyo Bridge, also known as the Nongdari Bridge (Nong = "centipede")–the oldest stone bridge in South Korea (around 1,000 years old).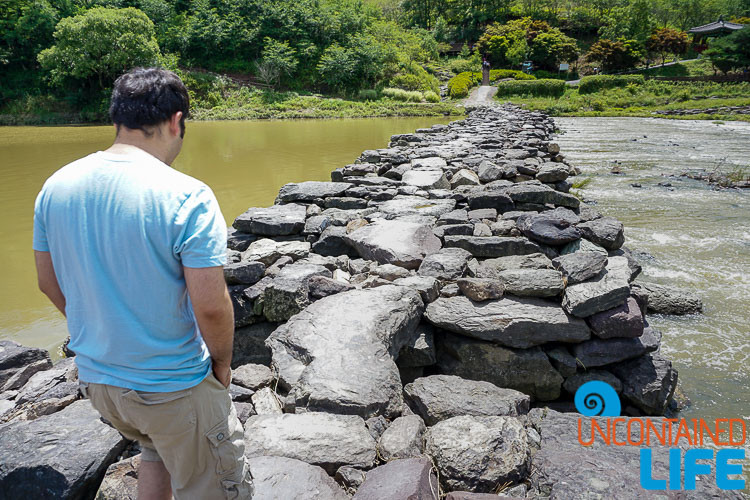 Aside from its sheer age, the bridge is considered a sort of engineering marvel: its flat, reddish rocks were stacked like fish scales (28 bridge posts in total) and then stepping stones were laid over the top.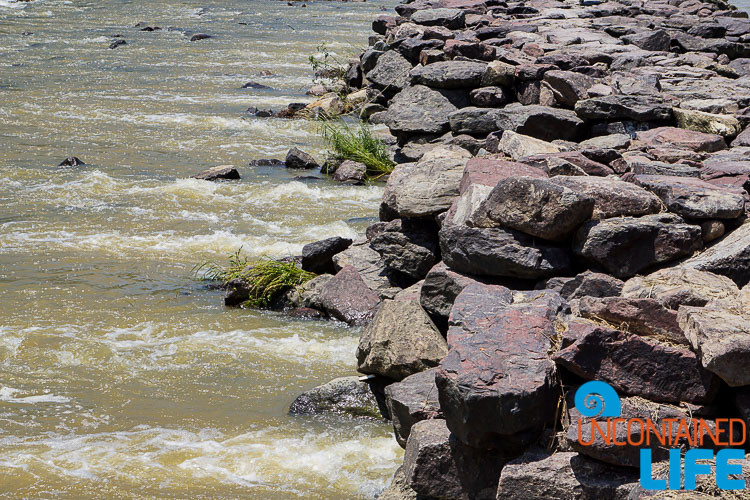 Only thing is, there is NO cement or any other sort of adhesive added to hold the stones of the bridge in place! As a matter of fact, the stones move a bit with the rise and fall of the river–something you would think would make the bridge more unstable, but in fact, has contributed to its longevity.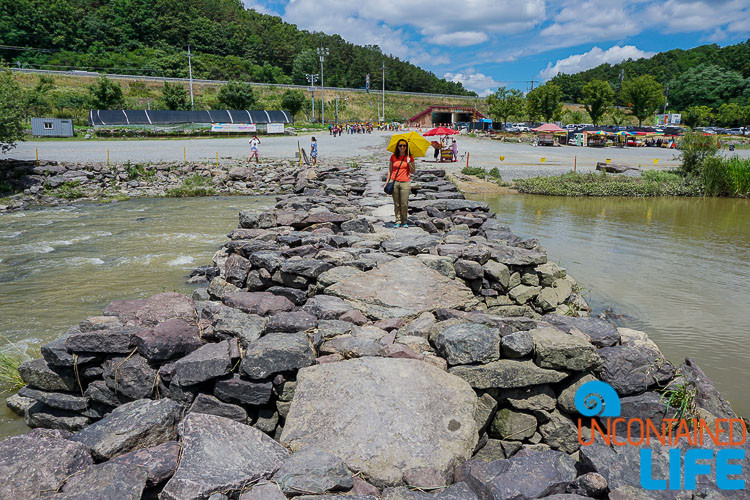 As we crossed the bridge, we noticed another group of visitors gathering near the parking area…and we got really excited.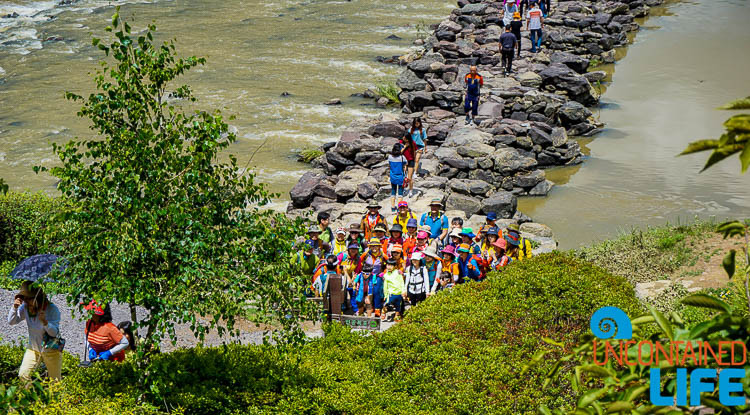 See, there's this thing you'll notice in South Korean cities: super fancy and colorful hiking gear is THE go-to fashion choice for the over-30 set. Now we understand fashion and logic are often mutually exclusive, but still, we always found the sight of people dressed to the nines in state-of-the-art all-weather wear whilst riding the subway to be pretty funny. But here, finally, as the group got together in a giant circle and started doing energetic warm-up exercises, we saw the hiking clothes being put into action in an appropriate setting!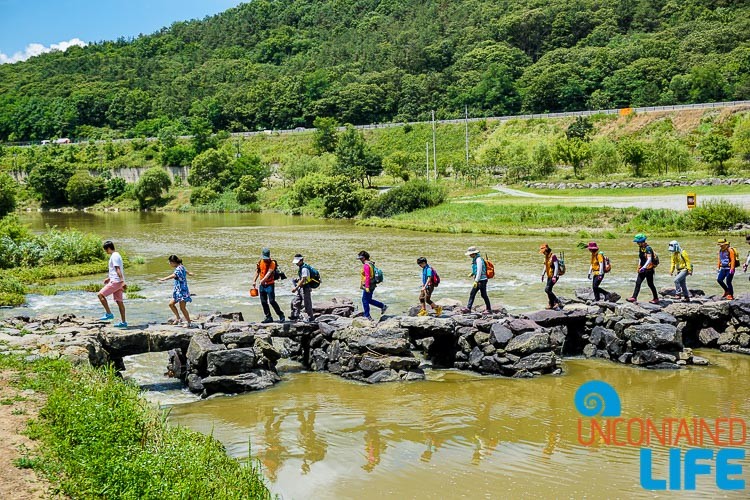 Sort of.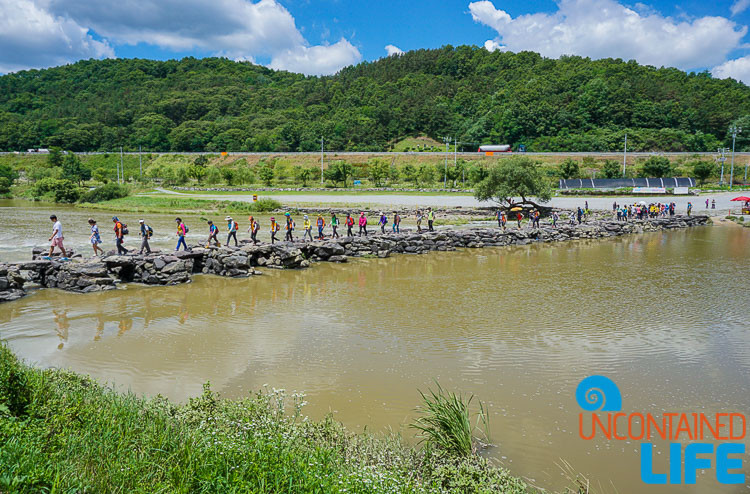 "Hiking" South Korea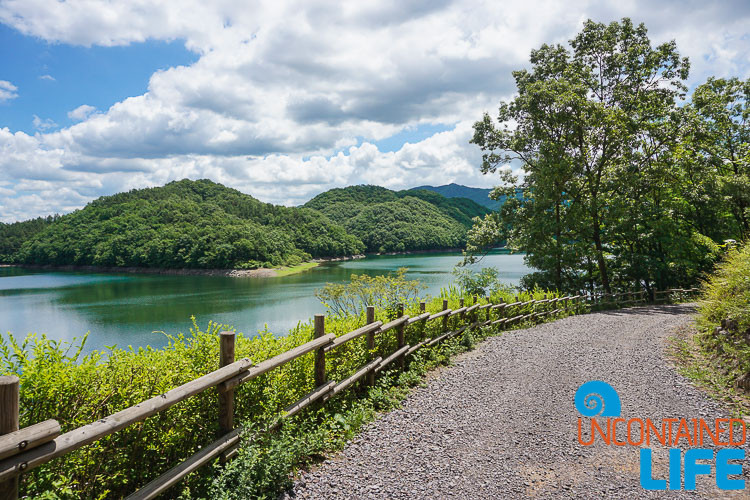 After walking up the the real start of the hike around the reservoir, we discovered that the so-called "hiking trail" was in fact a flat, fenced boardwalk all the way around the lake.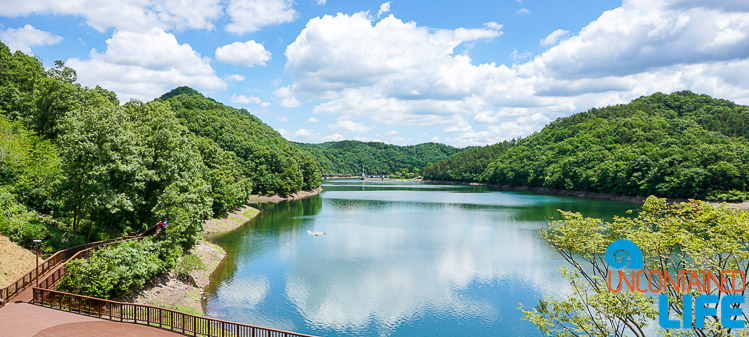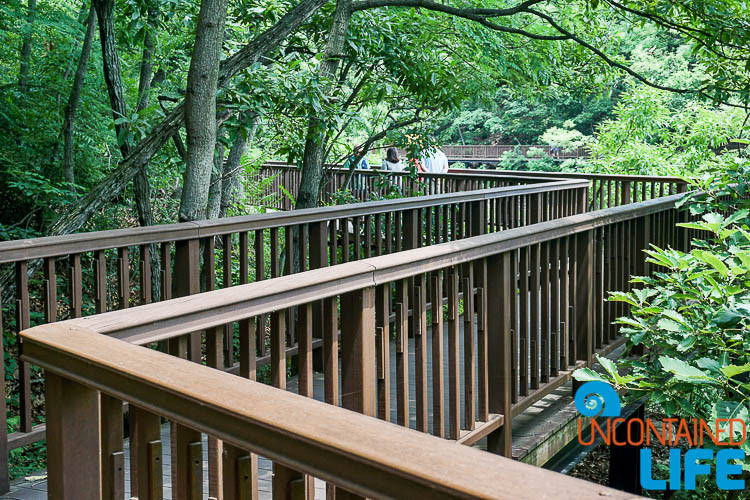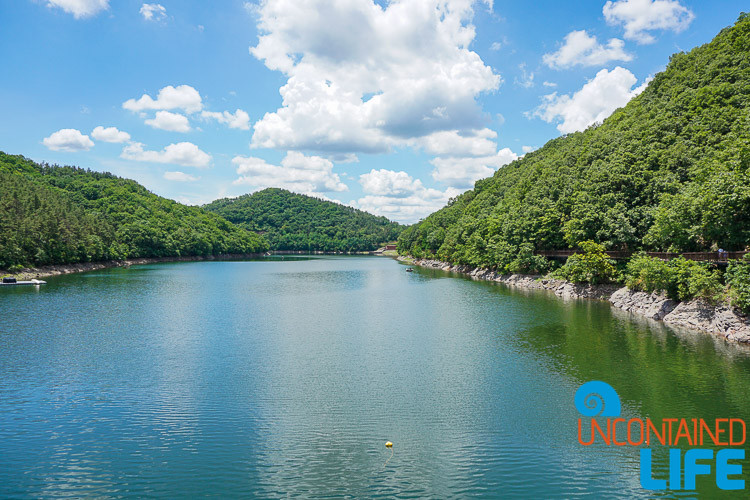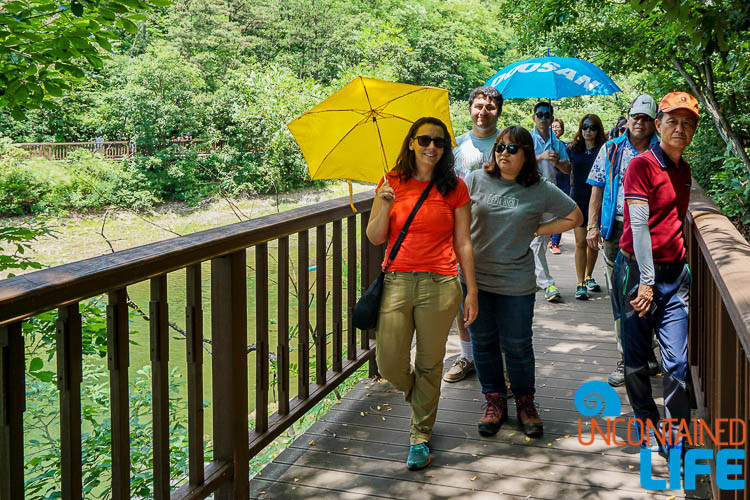 Ok, so maybe the hiking clothes were still unnecessary, but at least now we could understand the locals' Great Outdoors enthusiasm.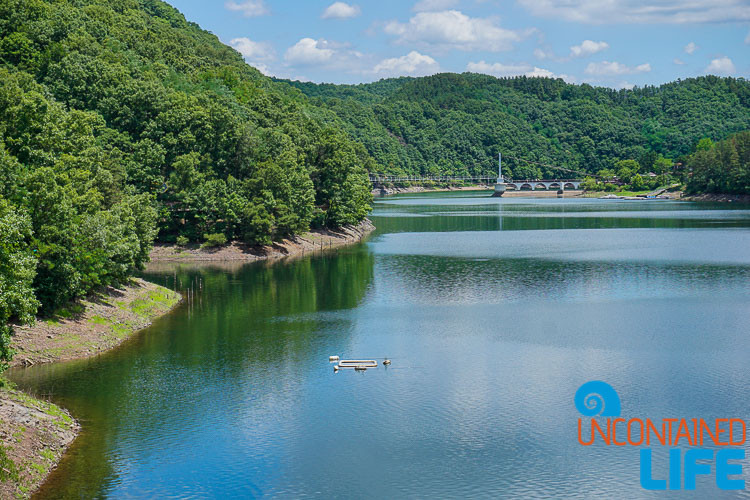 The lake..definitely more gorgeous than advertised. (I don't know if any of you guys have ever seen what Southern California refers to as "reservoirs," but let me tell you, generally speaking, vast swaths of blue water surrounded by rich greenery does not spring to mind.)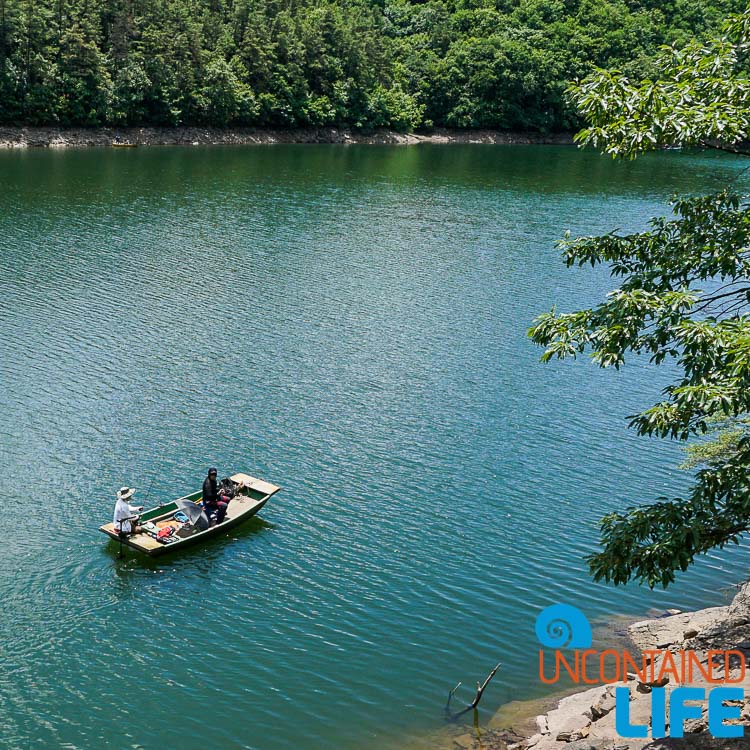 We made our way around the lake at a leisurely pace, heading toward a second bridge.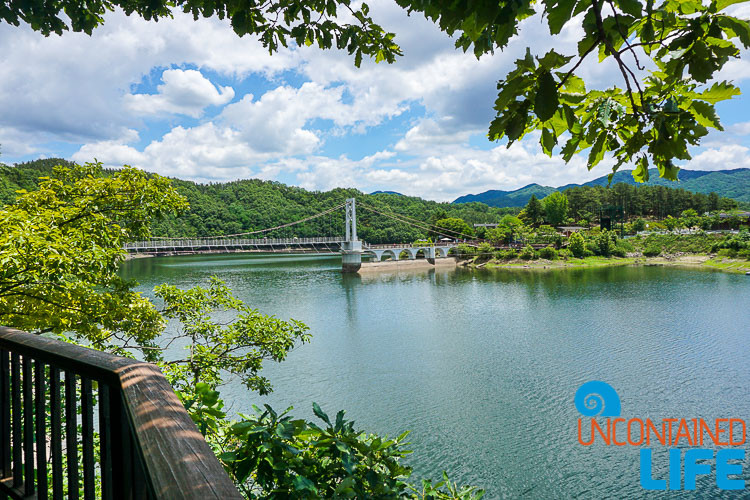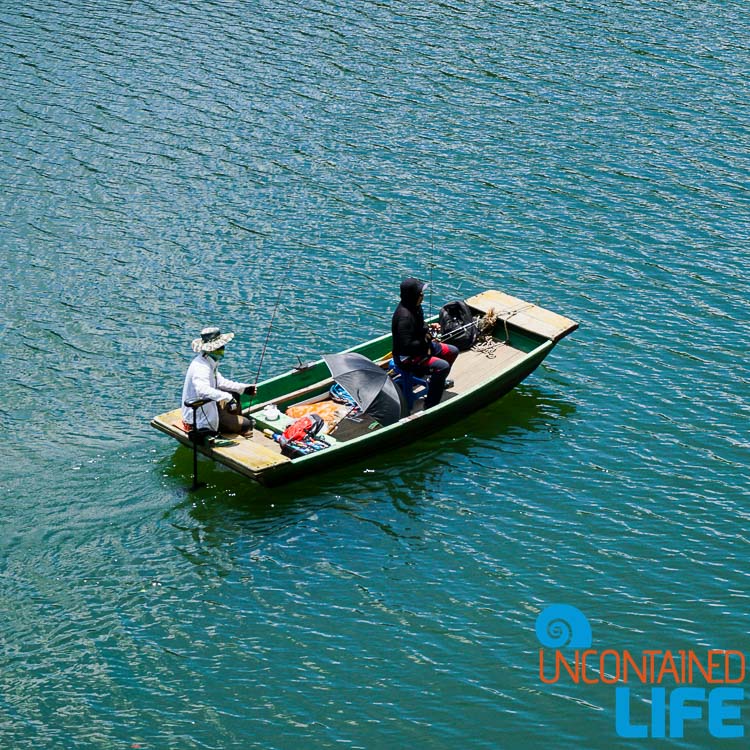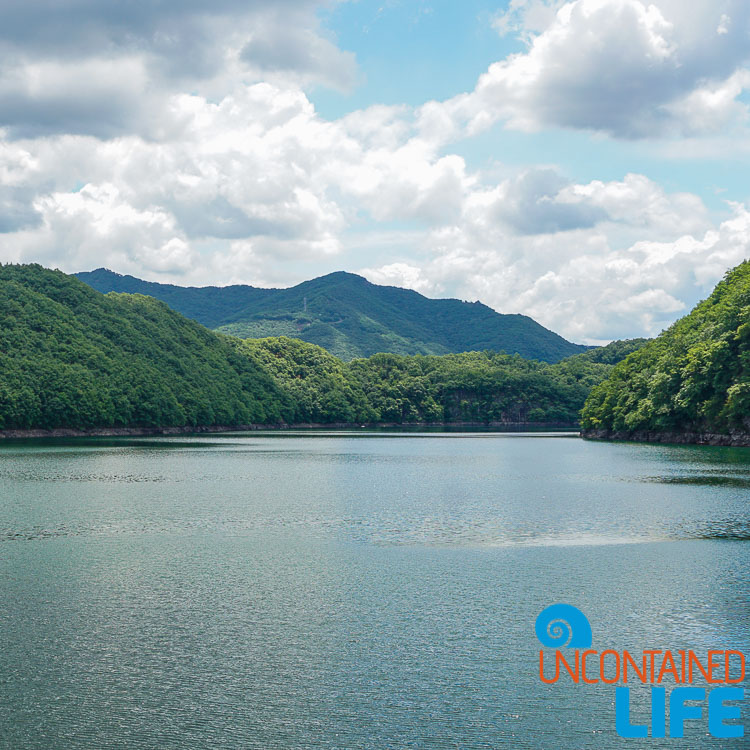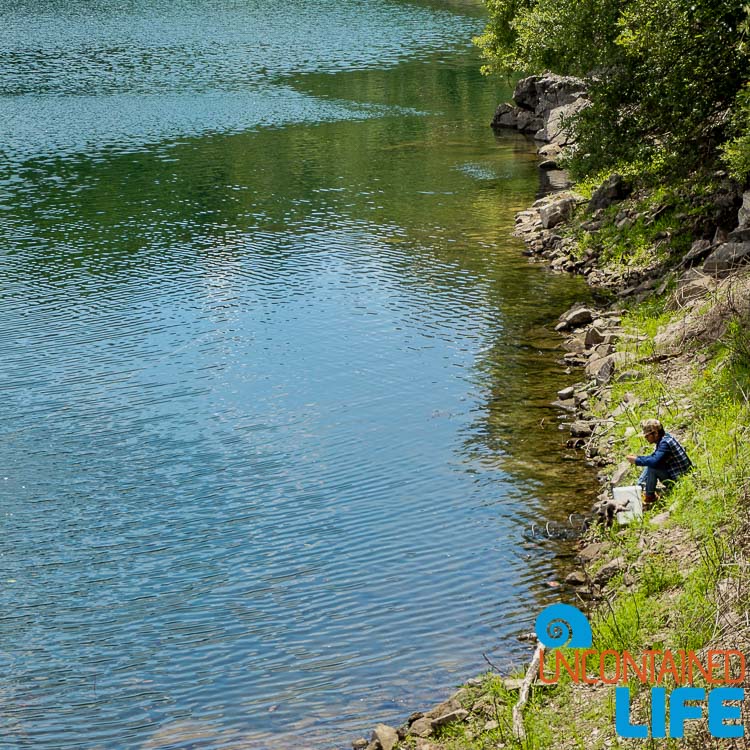 Sometimes called the "Sky Bridge," this suspension bridge certainly isn't ancient, but it does offer great views.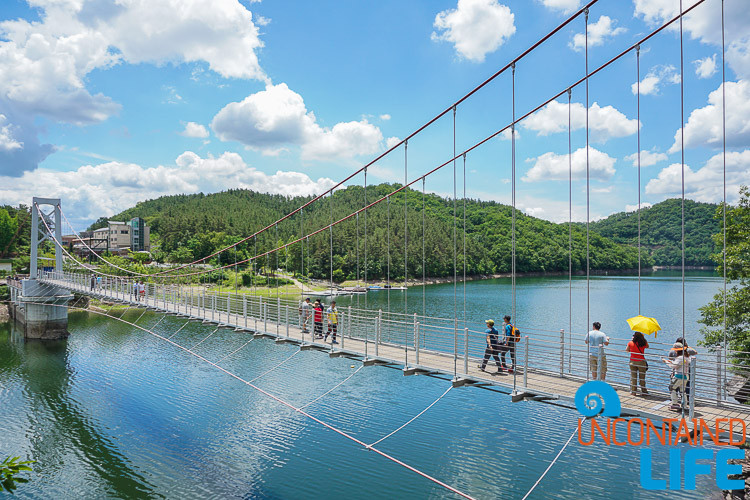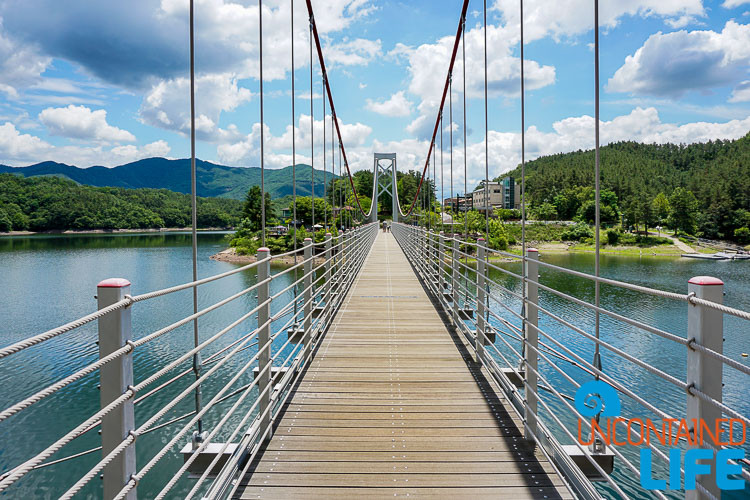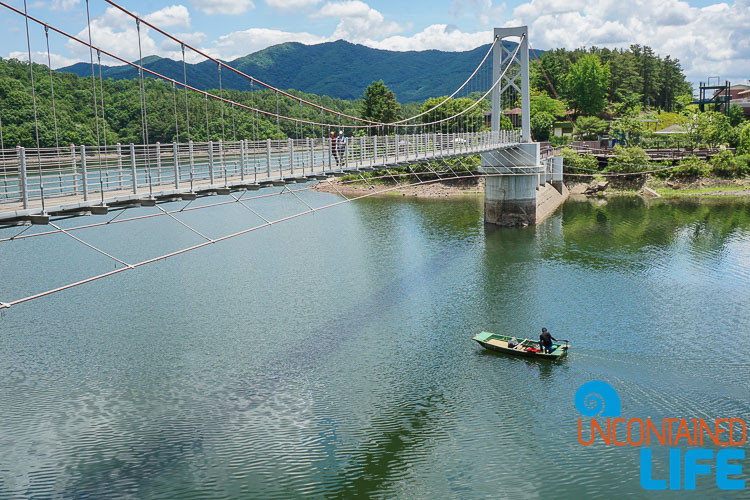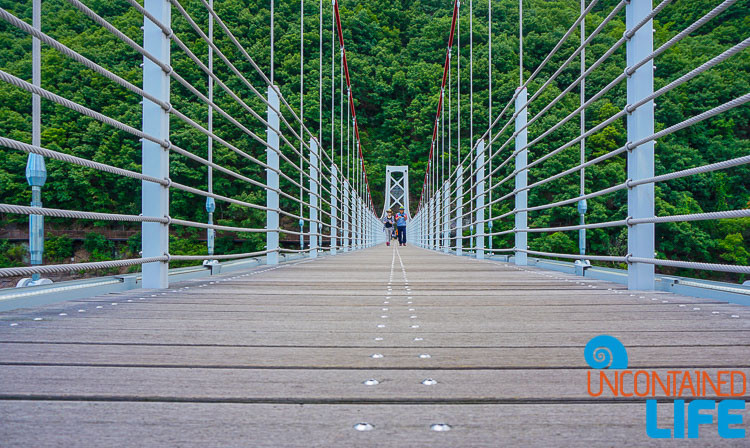 How to Make Friends and Influence People
After taking a short break from all that arduous "hiking," we began making our way back toward Nongdari when suddenly…squirrel!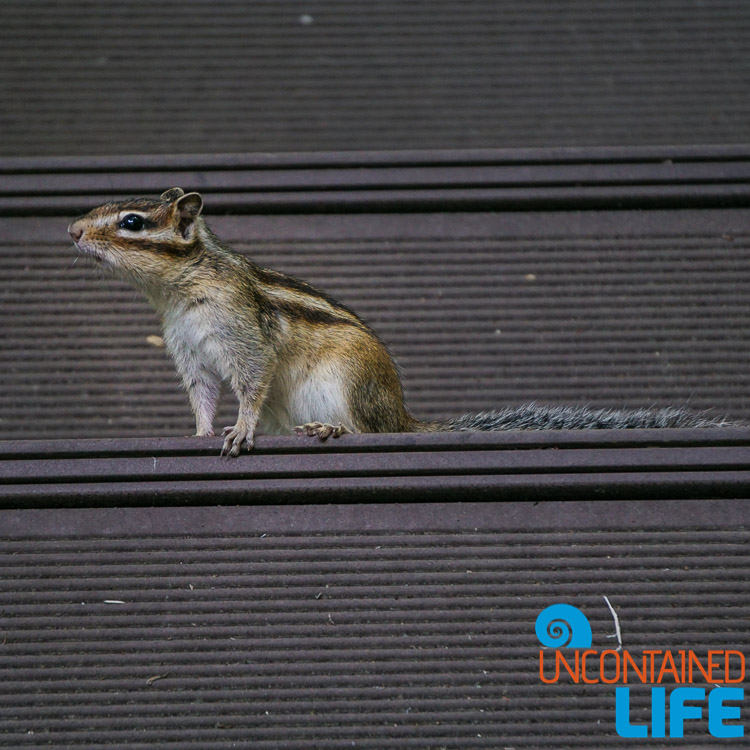 Spotting this puff-tailed little guy was, apparently, a Very Big Deal. Our fellow walkers were ridiculously excited to see this little guy and the area was immediately swarmed with people snapping photos, lifting children up to see, and general mass excitement.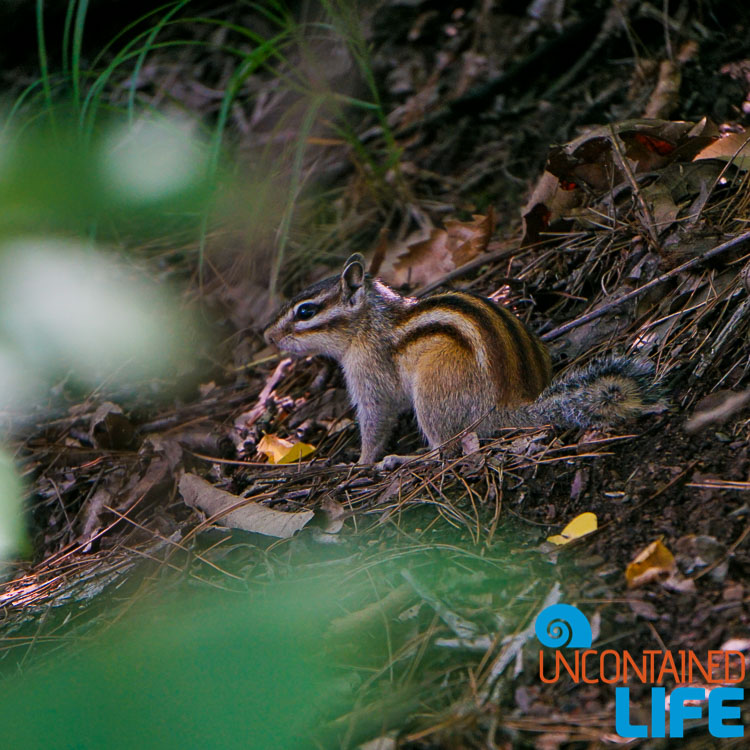 Do I even need to tell you the reaction when, a few yards further down the path, we caught sight of the snake?
So yes, our "hike" was really more of a gentle stroll around the Chopyeong reservoir, and no, you do not need to outfit yourself with fancy hiking clothes to enjoy the scene, but our visit to Jincheon helped us understand why South Korea's government is working so hard to have the country "go green" (recycling and composting laws are very stringent): once you get off the beaten path in South Korea, you'll discover the country has some absolutely gorgeous natural spaces that are certainly well worth protecting!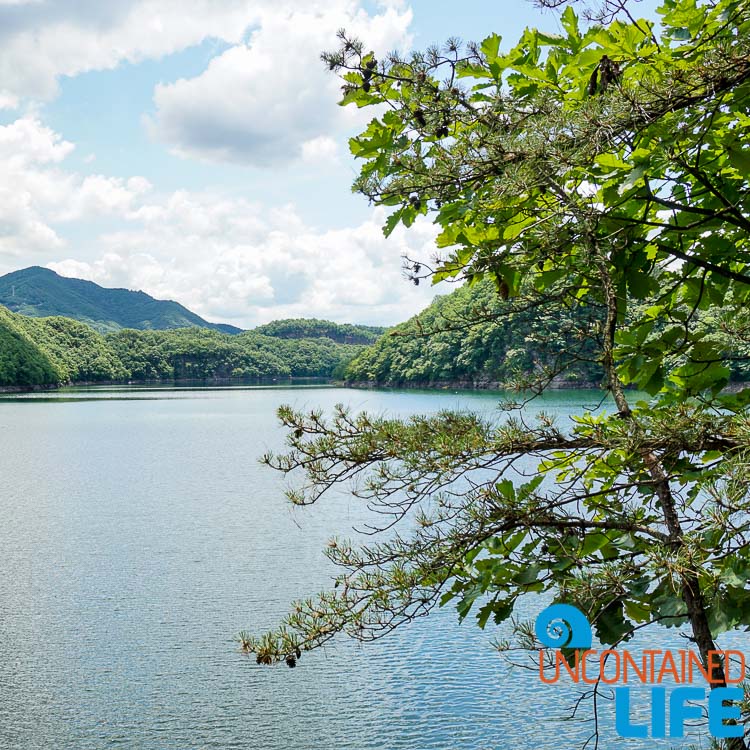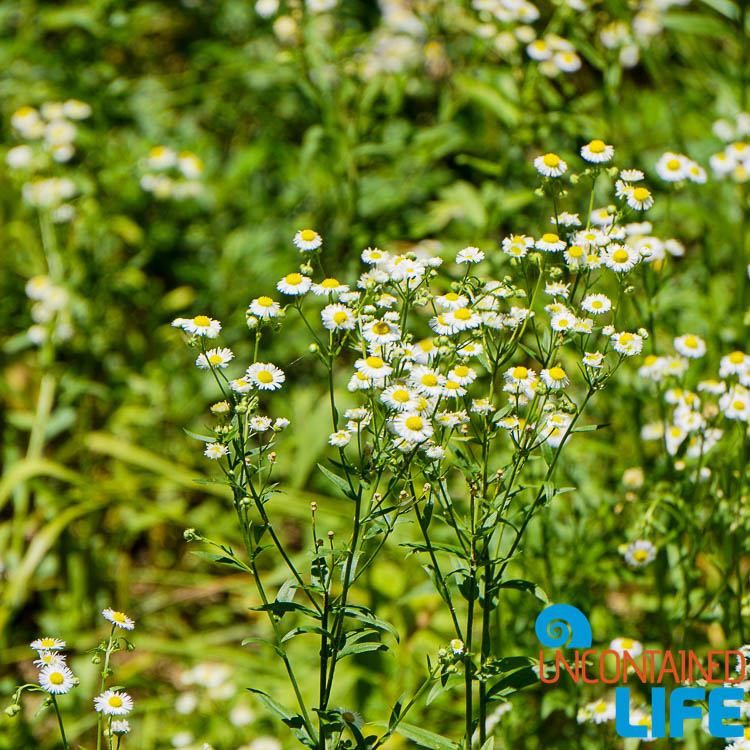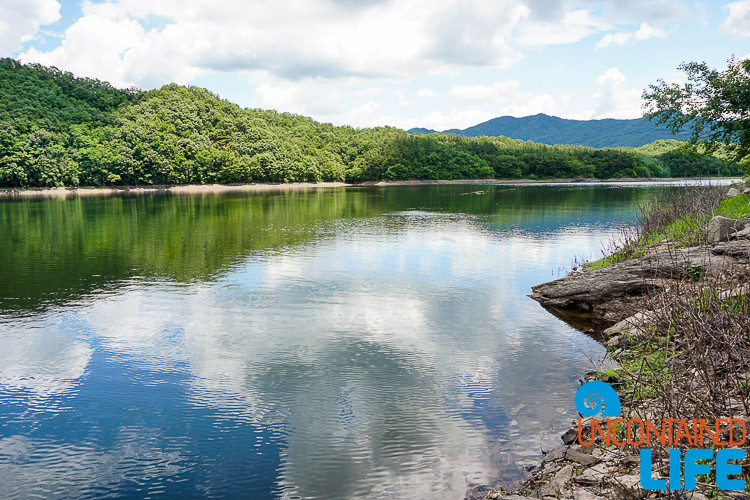 Plus we now know how to make instant friends wherever we go in South Korea…just keep your eyes peeled for critters!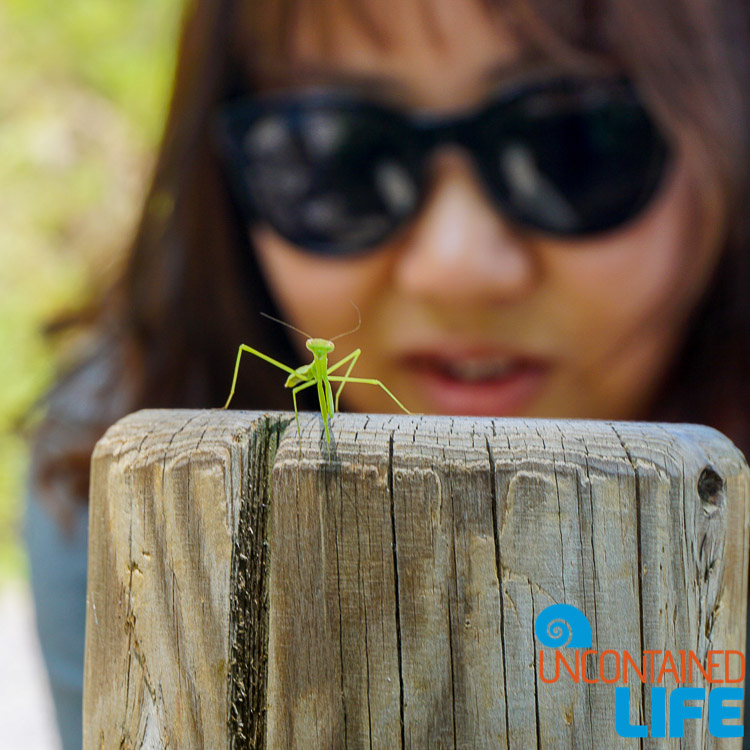 Have you ever gotten off the beaten path in South Korea? What did you discover?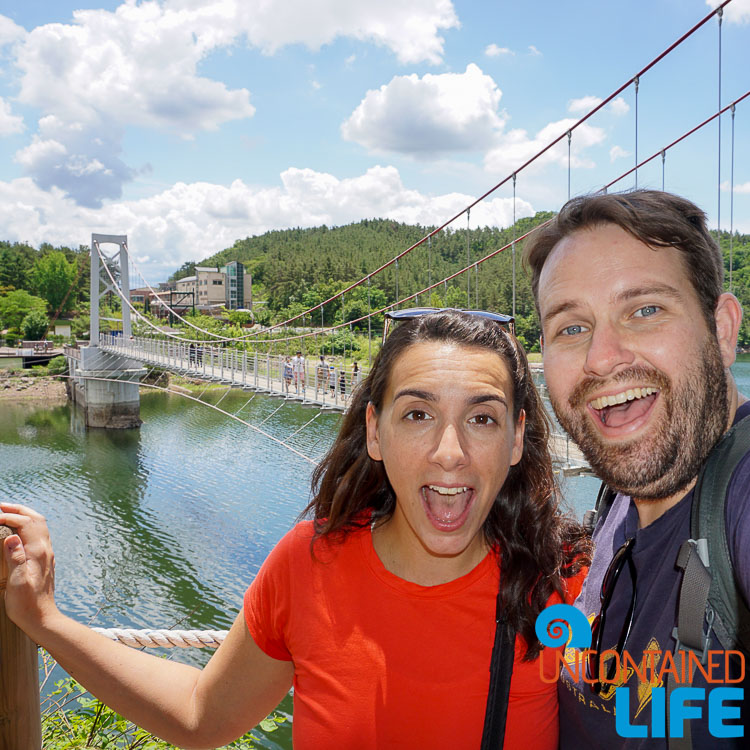 All photographs were taken with the Sony A6000—a lightweight, mirrorless camera that captures great images even in low-light conditions.  You can find out more about the gear we carry when we travel HERE.
Are you on Pinterest? Pin this post!