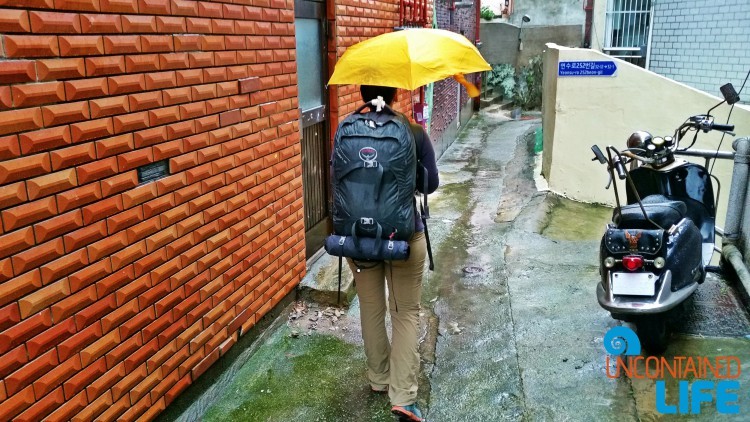 One of the most difficult dilemmas when traveling to Southeast Asia for the first time is sorting through advice about what belongs on your packing list. Some bloggers paint a pretty dire picture of the region with their epic descriptions of "necessary" gear (think the modern-day version of what the settlers would have packed when setting out on the Oregon Trail).
But let's imagine, just for fun, that you don't want to carry a 50 pound pack or wrestle a mammoth suitcase down SE Asia's inconsistent sidewalks. Let's even imagine that maybe, just maybe, you want some room in your luggage to bring home awesome souvenirs (I know…it's tough, but go with it). Well, in the words of pretty much every motivational poster/ speech/ buzzfeed list ever, "Make the Dream Into a Reality"…with our simple list of Do's and Don'ts when Packing for Southeast Asia!
Do begin by picking the right luggage.
Even if you're not a "backpacker," you should consider a style of luggage that can be easily carried (rather than rolled) when traveling in Southeast Asia. Sidewalks in this region are frequently M.I.A. (even in major cities), and, when present, they tend to be uneven or made of tile rather than smooth cement or pavement. As for plans to take a taxi right to your accommodation's door…they're too often thwarted by the width of older streets. Picking a pack rather than a rolling suitcase also has the added advantage of encouraging light packing–which, in turn, means both greater mobility and less stress since you won't have to rely on outside help to get yourself from point A to point B. To quote Europe travel expert Rick Steves, "You can't travel heavy, happy, and cheap. Pick two."
Don't pack more than a day or two's worth of most toiletries.
Those horror stories you've heard about public bathrooms having no toilet paper (!!!) in Southeast Asia…ok, they're kind of true (though this seems to be changing in some places). But in all other respects, SE Asia isn't a personal care desert.
Leaving aside the fact that most hotels, guesthouses or hostels you'll find on Agoda, Airbnb will provide you with soap, shampoo, and often, toothbrushes and toothpaste, everything you'll need to keep clean and fresh during your travels is very readily available anywhere you'll be visiting. From Mom and Pop shops to chain pharmacies and convenience stores, you'll have your pick in terms of tooth and hair care, body and face lotion (be sure to check to make sure it doesn't contain whitening agents), razor blades, tissues, wet wipes, and baby powder…and at a fraction of the cost that you'd pay back at home. (If your skincare regime tends toward the higher-end, just head to a mall in any major city and you'll find everything from Clinique to Bobbi Brown!)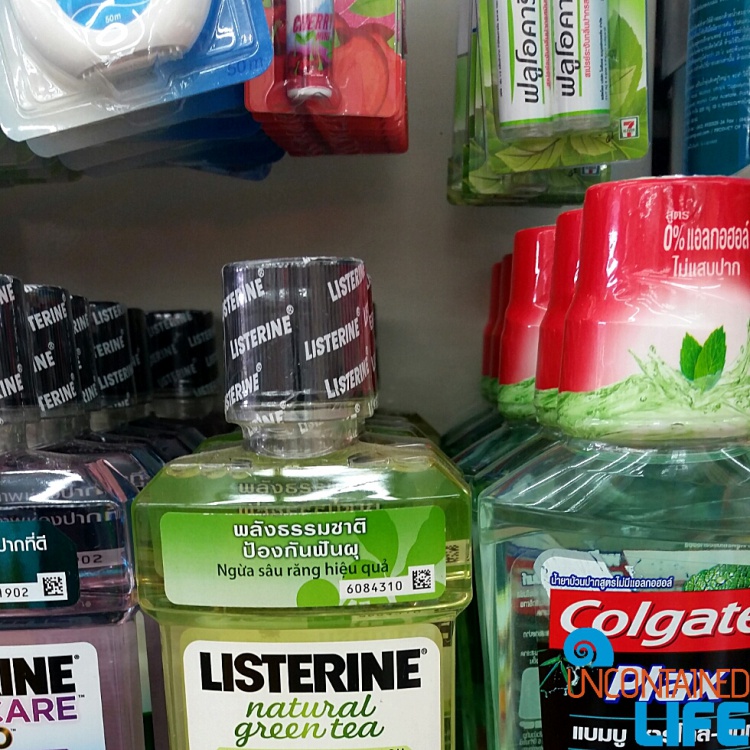 Do pack select toiletries that are difficult to find in Southeast Asia.
These items include:
Your favorite deodorant/ antiperspirant: brands are limited (though if you love Nivea, you're good to go) and it's difficult to find anything without a heavy perfume.
Birth control: condoms aren't sold everywhere (and may be of questionable quality).
For the ladies: B.Y.O Tampons, or, consider switching to a menstrual cup.
Don't pack more than 2-3 outfits and a couple of pairs of shoes.
Aside from certain specialty sport-type clothing/ shoe items or XL sizes that may be more difficult (though not impossible) to find, SE Asia's street markets and shopping malls will offer you more choices of inexpensive dresses, t-shirts, jeans, scarves…even handmade, leather shoes than you could use in a thousand lifetimes. Buying local not only means you have contributed to the economy of the country you're visiting, it also means you'll have a unique souvenir to bring back home!
Bonus tip: of the clothing that you do bring from home, avoid tank tops. Tanks are the least versatile (not allowed in temples) and most "look at me, I'm a tourist!" thing you could wear in countries like Thailand and Indonesia where bare shoulders are persona non grata. (This goes for both men and women.)
Do bring plenty of underwear.
It's hot in Southeast Asia. You're going to sweat. And as much as some travelers talk breezily about washing things out in the sink, that kind of thing is almost never as quick and easy in reality. If you do end up needing to wash your clothes in Southeast Asia, the good news is that any local laundry will wash, dry, and fold (and sometimes, even deliver your laundry) within 24 hours all for around $2-3 USD!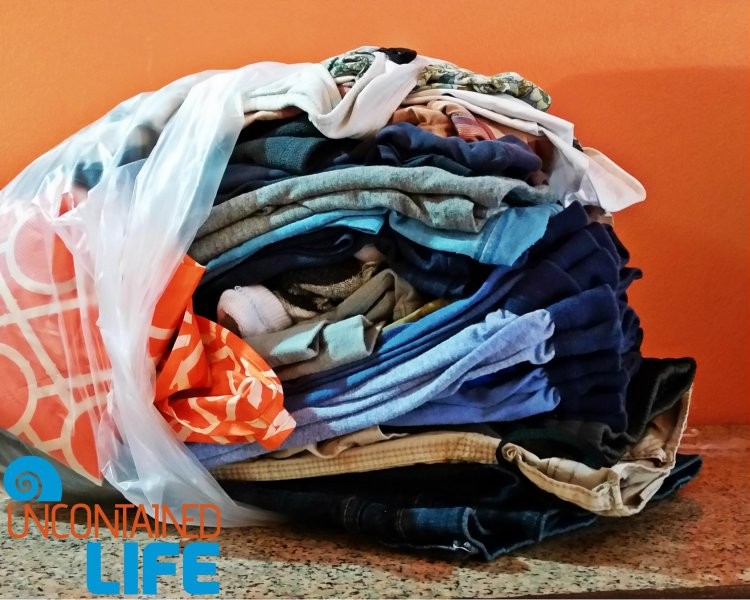 Don't pack survival gear.
When my parents (Lord love 'em) found out Justin and I would be traveling to SE Asia, they presented us with an adorable little tin box filled with items we "might need on our trip." Items like a miniature flint and steel; a tiny crowbar; a finger blade. 
Yup.
Happily, travel to SE Asia is not akin to an expedition into the Amazon rainforests…in the 1900s…. Unless you are a very specific sort of traveler off on a very specific type of adventure, you do NOT need to bring a finger blade. Or a sleeping bag. Yes, even if you're planning on doing a trek up a volcano (the tour company will rent you the gear that you need). First aid items are everywhere, as is bottled water (though a collapsible travel water bottle and water purifying wand are much more earth-friendly).
Do pack "nonessential" items that will increase your comfort.
If you end up sleeping someplace where the cleanliness of your accommodation is less than superb or if you can't get shut-eye without a top-sheet (bed-clothes in Southeast Asia consist of a bottom sheet and a blanket only) you may want to purchase a silk or cotton sleep sack (silk will be a little more expensive than the cotton, but the comparison in weight makes the extra cost worth it).
Don't pack expensive jewelry.
Nothing says "rob me, please!" like wearing that ice out in public. Besides (not trying to beat a dead horse here, but…) you're going to want to buy local, handcrafted jewelry that doesn't cost you an arm and a leg, won't break your heart if it gets lost/stolen/forgotten, and will give you that #newnecklaceeveryday look for your #mysummerwasbetterthanyours Instagram gallery.
Do pack a smartphone loaded with useful travel apps.
Don't spend your vacation money on fees! If you have the choice to change to a cell-phone plan (like those offered by T-Mobile) that gives you free international data, texting, and wifi calling, make the switch! Otherwise, make sure your phone is unlocked so you can purchase a local SIM card if necessary.
Also, make sure you have some apps that are going to help you during your travels: Whatsap, Google Maps, and i-Translate are a great place to start, but there are more apps we love!
Don't pack the wrong credit and ATM card.
Seriously. Don't. Spend. Your. Vacation. Money. On. Fees!! Before you leave home, take the time to apply for a no-foreign-transaction-fee credit card–ideally, one which also offers you travel rewards (we use the Barclaycard Arrival and Bank of America Travel Rewards cards). Also, you may want to set up an online checking account with Charles Schwab–it's free, and they'll reimburse all of your ATM fees!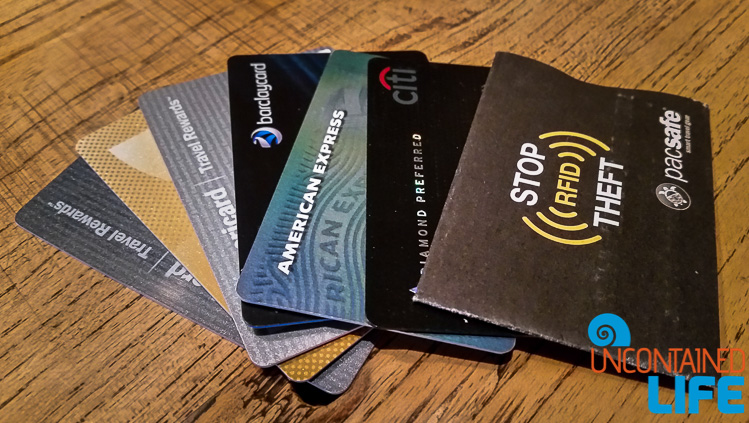 Do "pack" your sense of humor and compassion.
Southeast Asia can be challenging if you're used to everything working out exactly as scheduled. Southeast Asia's more flexible sense of time (don't expect local friends to always show up on time…30 minutes late isn't late) and a less-than-rigid systems (no the train wasn't scheduled to stop there…but it has indeed stopped…so roll with it…pun intended!). So, "remove the stick" before you leave home or you'll miss half the fun of exploring this fantastic region!
And travel in Southeast Asia is fun. It's also funny…mostly for the local people. In spite of the English-language menus which abound in travel hotspots, most of the local population won't speak anything except their own language (kind of like Americans!) And even with a language translation app, you'll still be doing a lot of smiling/ pointing/ sign-language-style communicating (Important Travel Tip: speaking English with increasing volume does not change the results..so, please, don't be THAT person). The local folks will (usually) enjoy your antics and (through their giggles) do their best to help.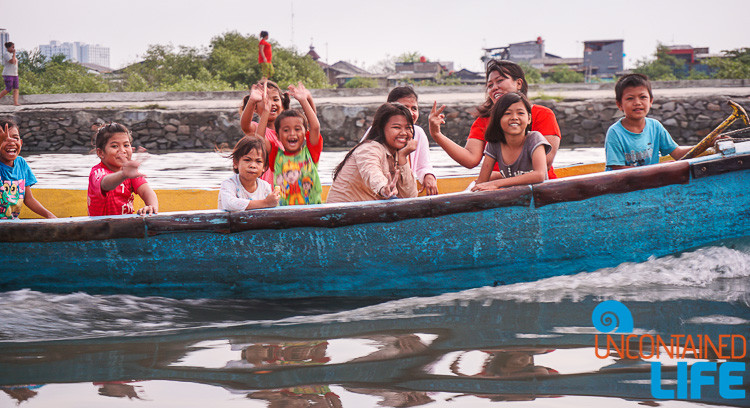 But travel in Southeast Asia can also be heartbreaking. Poverty is in-your-face and exploitation abounds (almost every major city has a corresponding major slum). Rather than try to ignore these un-ignorable problems, consider lending a hand. There are a lot of small, locally-based organizations that are working to combat and spread awareness of societal ills. You can support these organizations by making a donation of time, money or supplies when you visit Southeast Asia. Our destination guides (Thailand guide is coming soon!) will always include a short list of legit. NGOs.
Do you have any tips or suggestions for what to pack (or leave at home) for a Southeast Asian vacation?
---
Support Uncontained Life!
If you've found this site helpful, the best way to say thanks is by clicking on one of our Amazon links. Whenever you make a purchase within 24 hours after clicking one of these links (even if it's of a product we don't have listed), we make a small commission (at NO extra cost to you) which helps us keep this site running. Thanks for your support!