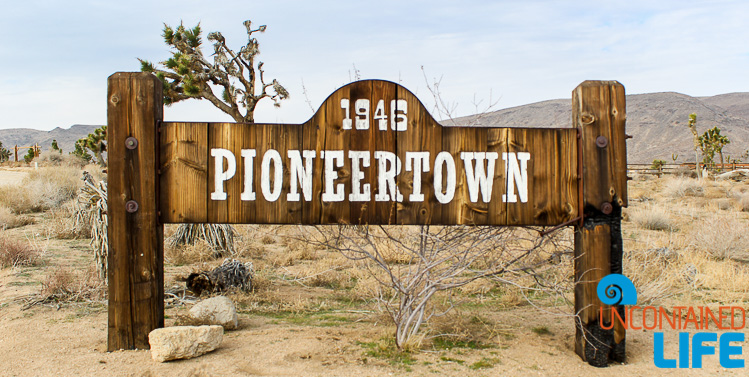 Howdy, Partners!
Sometimes we include a portion of a trip into an article and have a hard time deciding which photos to include in the post. Surviving Desert Hot Springs, Desert Snow, and Desert Sushi: Joshua Tree and Beyond was one of those posts. 
In the article, we mention Pioneertown.
As hokey as this place seemed, we really enjoyed the Hollywood Western atmosphere.
Next time we're back in those parts, we'll be sure to make a night or two enjoying the live music at Pappy & Harriets, while eating the Cowboy Combo with a craft brew in a Mason jar.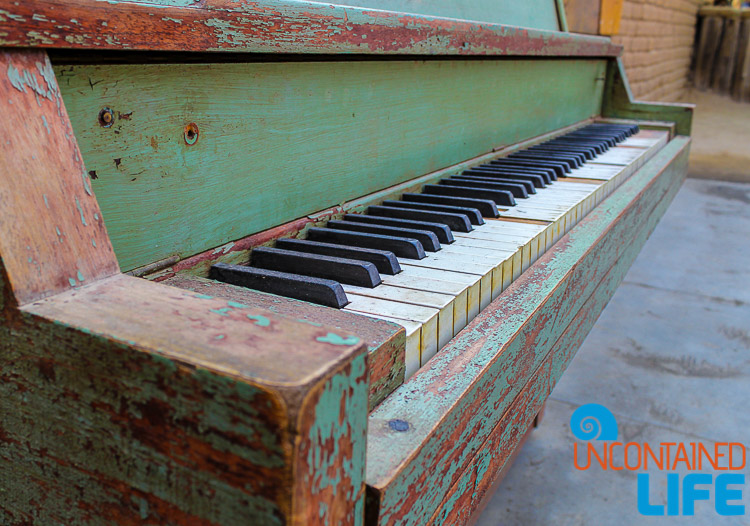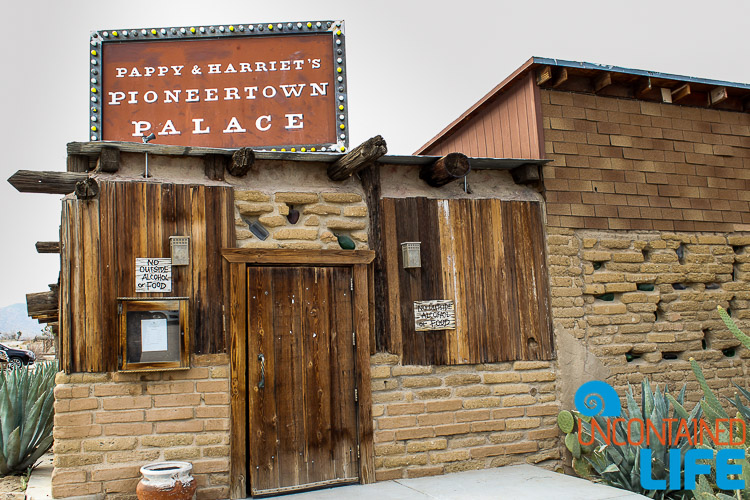 Meanwhile, back at the  Uncontained Life ranch… Here are few more photos from our stop in Pioneertown. Start making plans to mosey on over next time you want to get your inner cowboy/cowgirl on.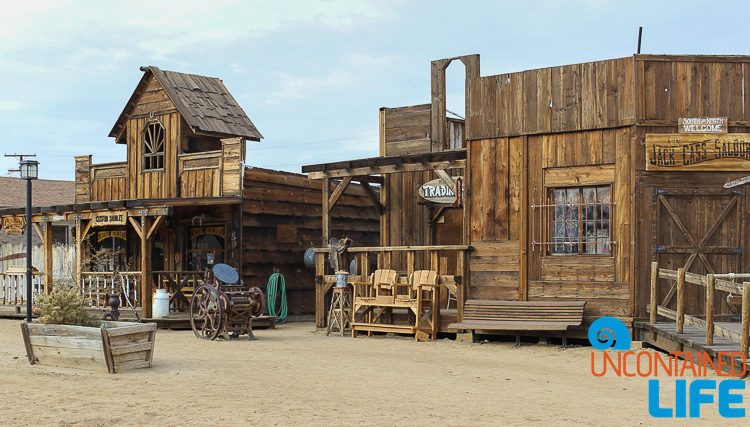 The shopfronts and and street decorations all have that photogenic western feel. The attention to detail (like the rusty mining cart below) helps to create that wild west feel. *Pay no attention to the modern hose on the side of the building.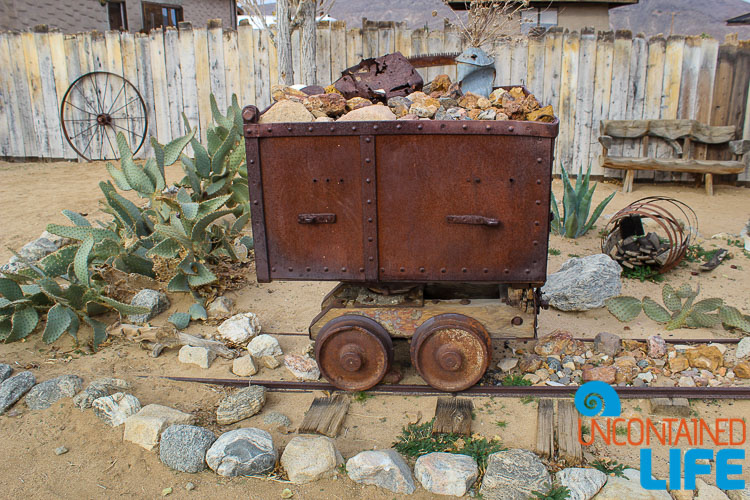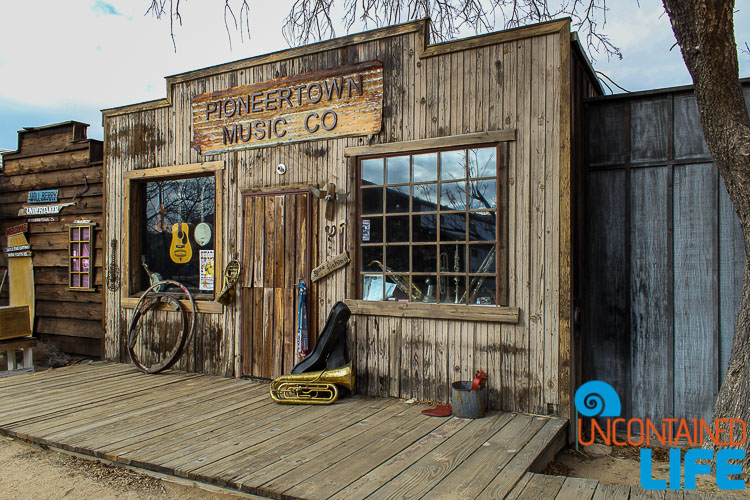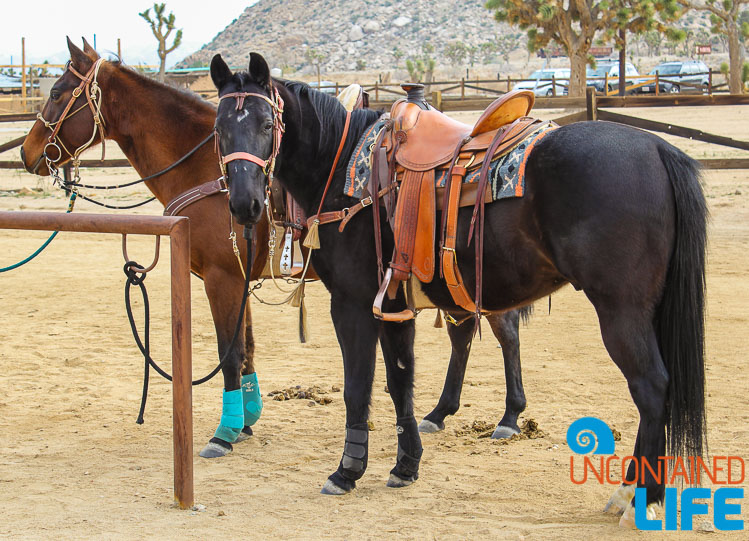 What kind of western town would it be without horses?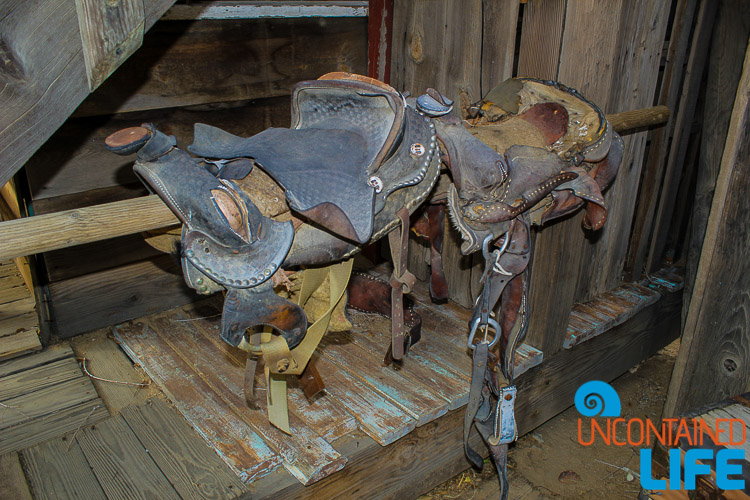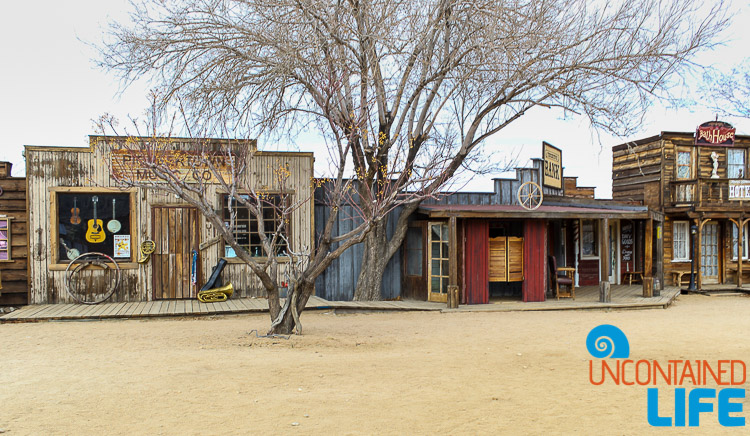 Swinging double doors into a Saloon! Classic.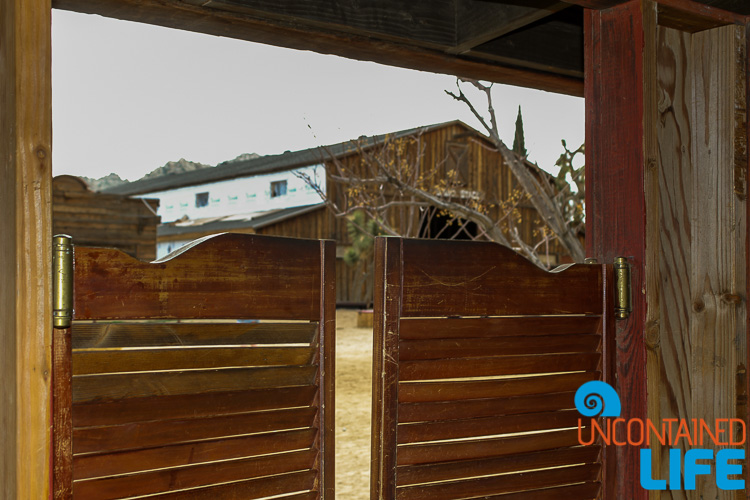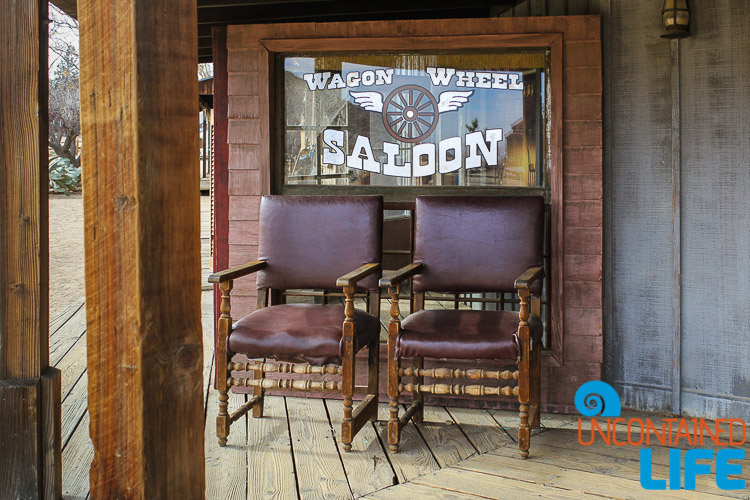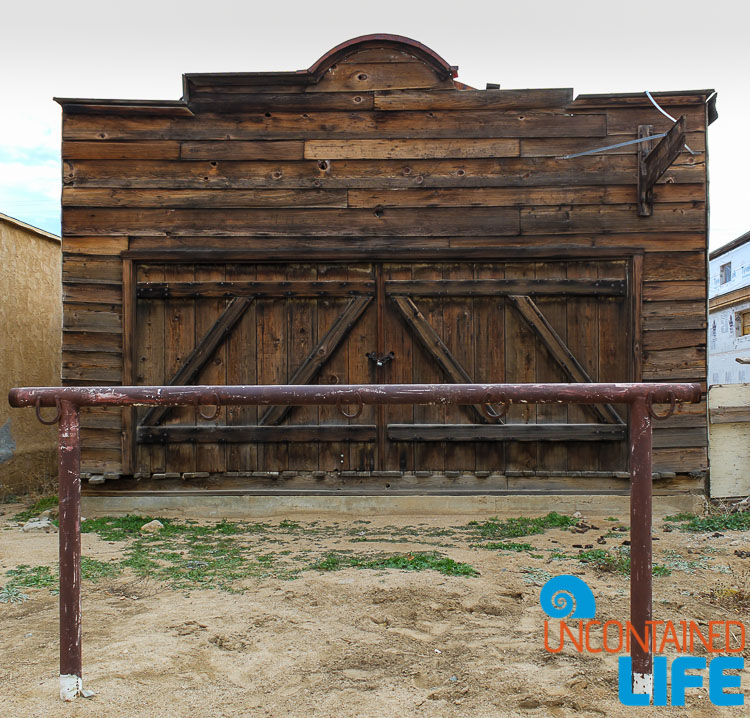 Ummm, if you decide to sit down for a spell on the front porch rocking chair, don't forget to actually tie your horses to the hitching post or they might wander off to the next town.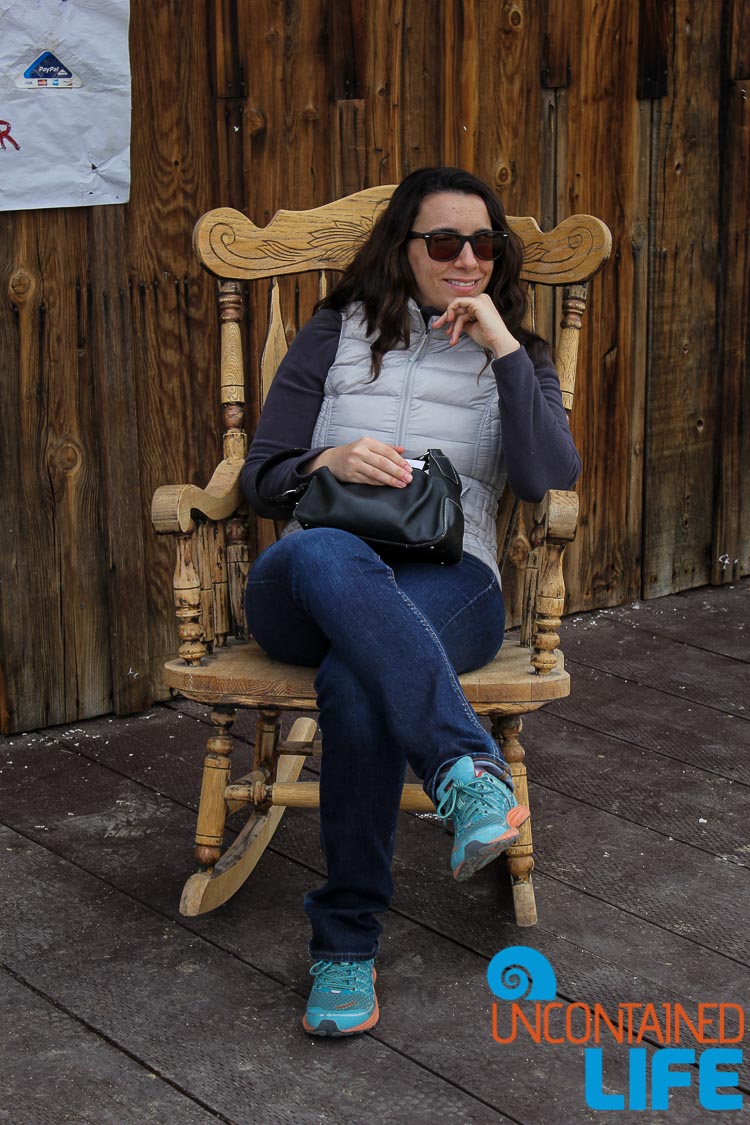 You can even attend a Town Hall meeting!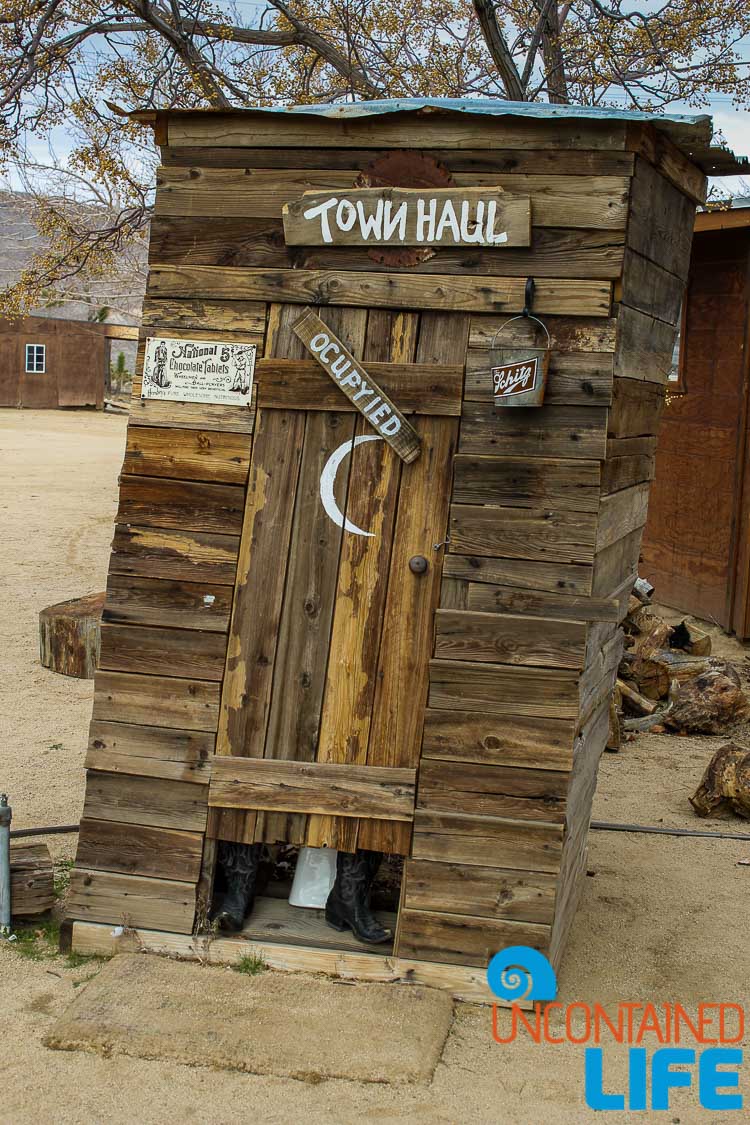 So, next time you're in these parts (Joshua Tree), carve out some time to pull on your boots and head out "west" to Pioneertown.