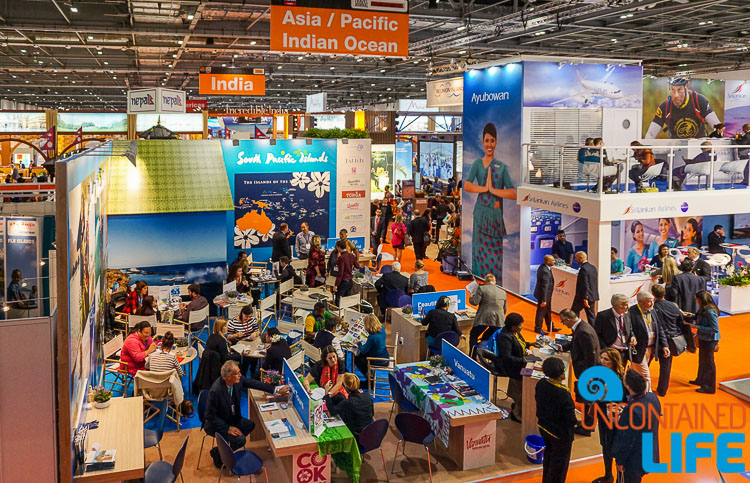 The end is near! Sort of. Day 3 of WTM London, 2015 has come and gone. Our feet are sore, our business card collection has grown some more, and we've got some new reflections and tips to share!
 Day 3 of WTM London, 2015:
1. The Business Cards Run Out!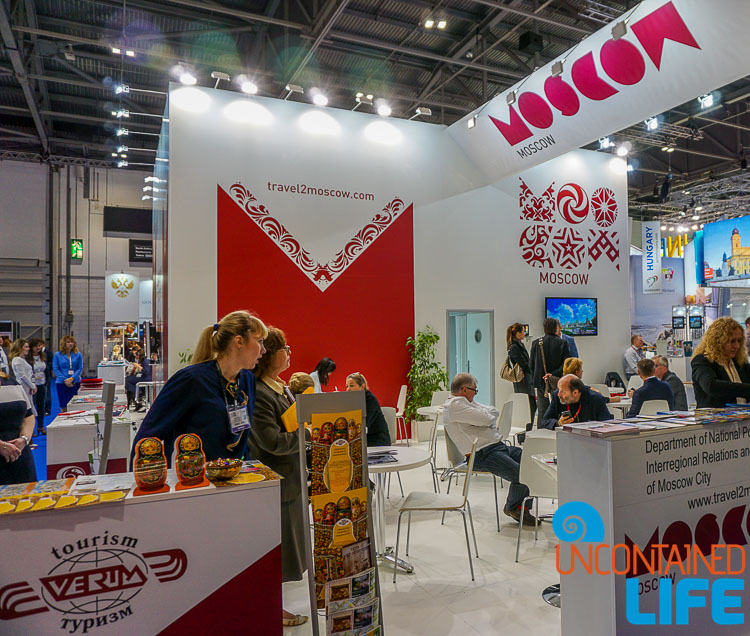 By midday of day 3 of WTM London 2015, we found that many of the PR and Marketing reps at top destinations and tourism companies had already run out of business cards. By and large this wasn't a major problem for us: the rep (or the person at the info. desk) was, normally, more than happy to write the contact's name and email on a slip of paper, offer to have us take a photo of their one remaining card, or dictate the info. to us to type into our phones.

That being said, for those planning to come to WTM in 2016, knowing you'll probably be forced to collect this info. in a variety of mediums may affect your plans for organizing your new contacts after WTM is finished. (Of course, this advice does not apply to those Highly Productive People who somehow manage to do the work of attending WTM all day and, every night do follow-up on new business prospects. P.S.: you're amazing and I hate you.)
2. Pitching 2.0: Know Your Angles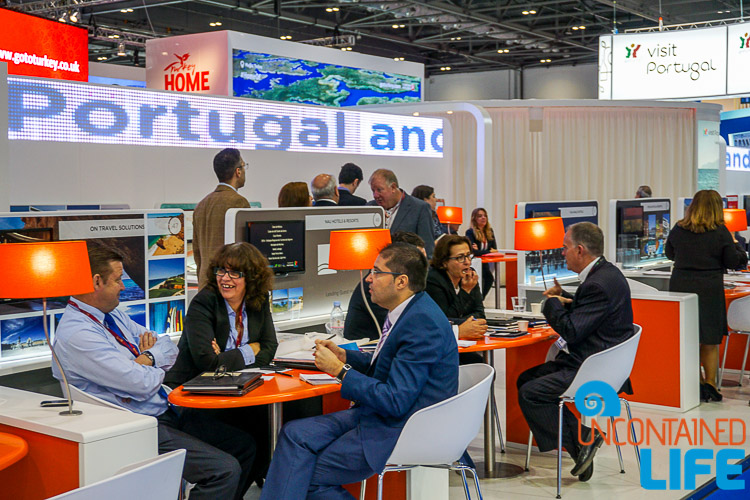 I'm a little uncertain about whether or not I ought to include this here or save it for my final wrap-up/ words of advice for bloggers which I'll be publishing later…but, what the heck, here goes. If you're a newer blogger looking to start making pitches to companies or destinations, you've probably heard, ad nauseam, that you need to refine and practice your pitch in advance of attending networking events or actually sitting down for a face-to-face with a potential partner or employer. I'm not going to deny the truth of that bit of wisdom, but I want to do anyone reading this one better by offering any WTM  newbies this add-on advice: know your angles.
What do I mean by this? Quite simply, this: even the most practiced and polished pitch about who you are, what you do, and what you would like to do for/with a given partner won't get you far if you haven't anticipated how you will answer specific questions in such a way that your response shows you, and your blog in the best possible light. (This is particularly crucial when you're a newbie, and are, therefore, encountering more skepticism about why you'd be a good investment for a brand.) Put another way–a la Mad Men–"If you don't like what people are saying about you, change the conversation."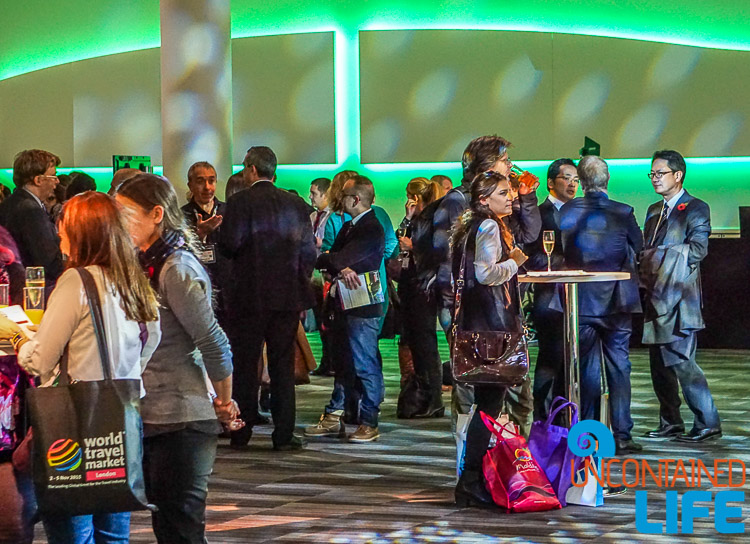 Real example from WTM: Justin and I met with a DMO who was very up front about the fact that, while she loved our content, she was concerned that our numbers weren't on par with more established blogs. The exhibitor was, of course, correct: our numbers aren't yet knock-your-socks-off amazing. But rather than let that fact derail our pitch, or launch into a general speech about how a blog's engagement levels are more important than its raw numbers (which may be a valid point, but could have come across as lecturing or dismissive of this potential partner's concern), Justin and I pointed to another set of numbers which showed us to our best advantage and spoke to our value. Specifically, we pointed to an article that we had written about Prague, which we had shared with the Czech Tourism Board.
When that article was shared on the destination's Facebook page, it generated an unprecedentedly high number of complimentary comments, likes, shares, and pageviews for them. In the face of that proof that we can and do create high-quality content that resonates with people interested in a given destination, our blog's raw numbers became less important, and the exhibitor was much more willing to consider our pitch. We didn't deny the facts, we just changed the conversation so that the focus became our "good side."
3. The "Street Festivals" are Glorious Madness

I'll be honest–three days into WTM, you might start to think you've seen it all. But you ain't seen nothin' until you've seen hundreds of travel professionals lunging for the free booze and snacks like they've just escaped a deserted island (forget the more refined attitude of Day 2's happy hours) and then sealing the let-it-all-hang-out deal with dancing to the various live music performances (particularly in the Caribbean and Philippines areas).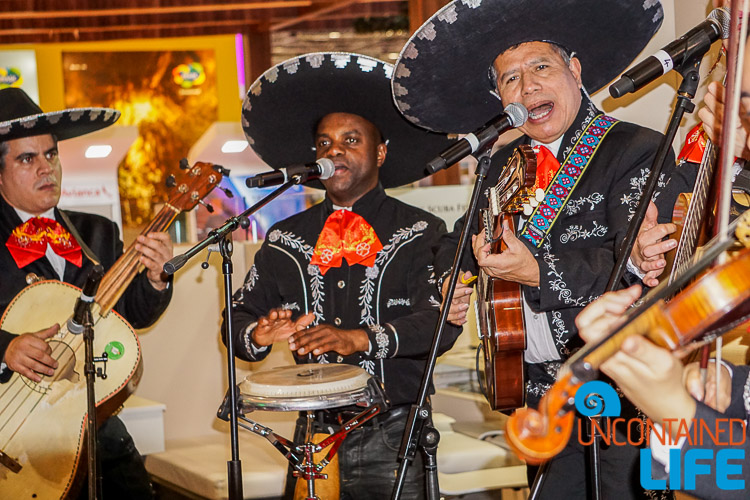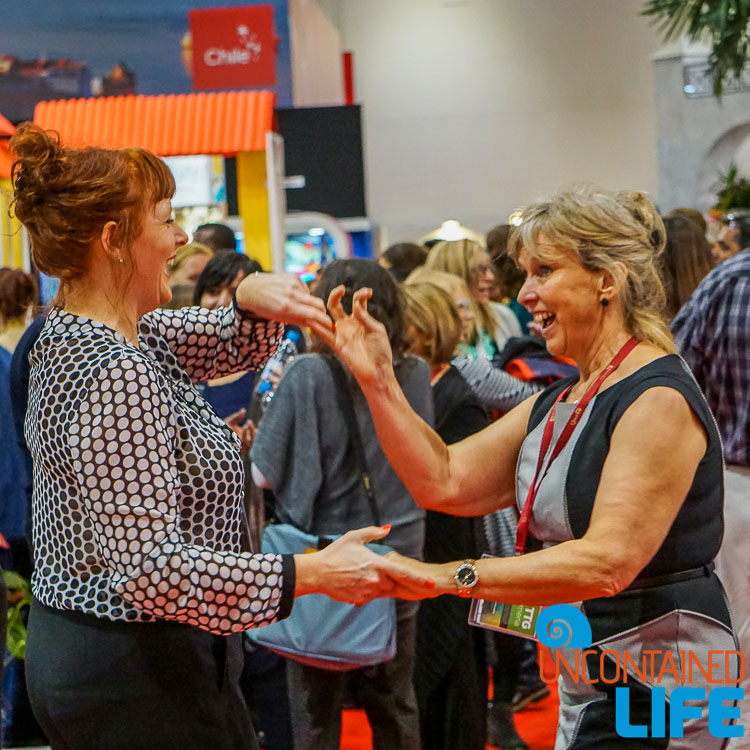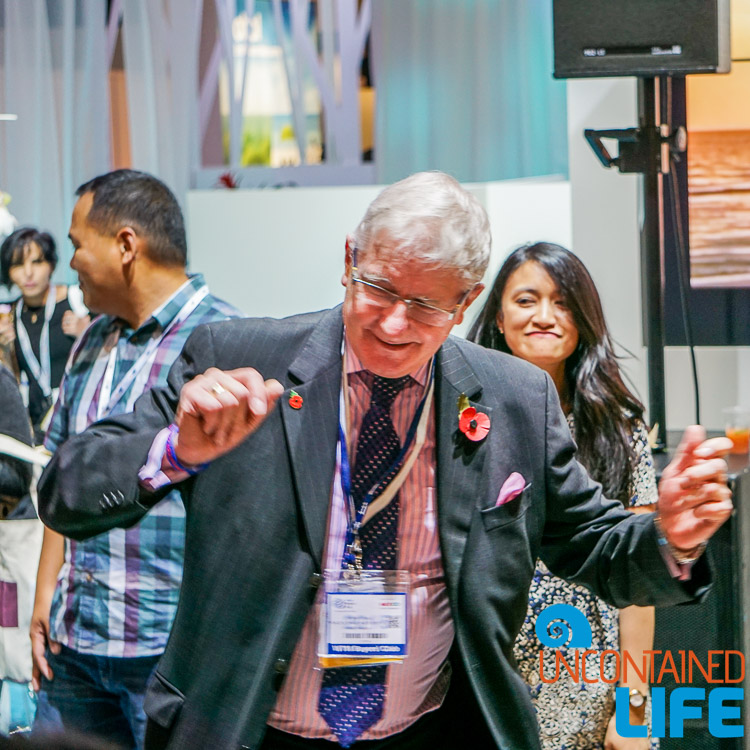 Justin and I had a rum in Antigua, a snack in Mexico, and an ice cream in the Philippines…and then we were spent.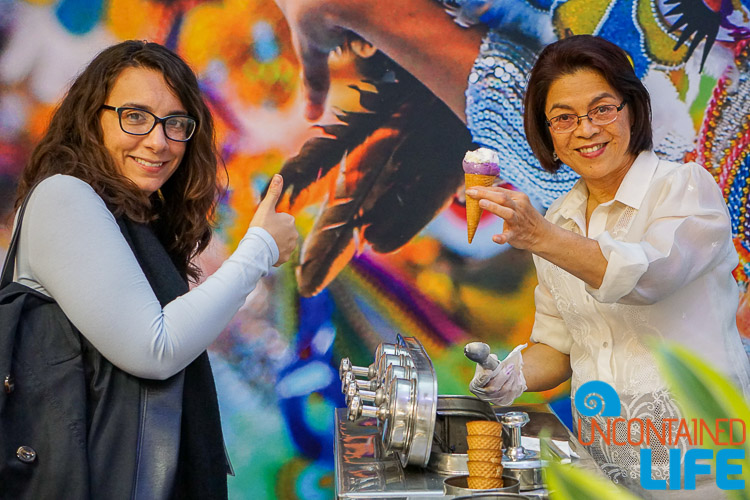 The DLR was still out of order due to the strike, so, in an unexpected twist, we got a free ride home on the cable car!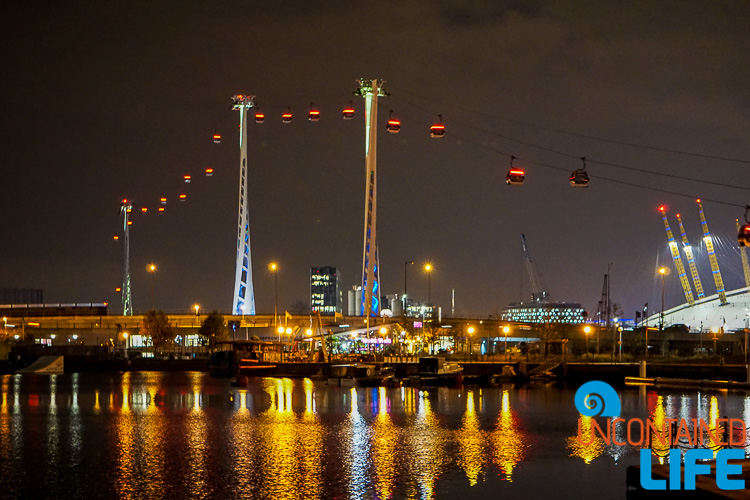 We'll be posting again tomorrow with reflections on Day 4's Speed Networking Event–supposedly the big WTM event for travel bloggers (we'll let you know if it's all it's cracked up to be!)
Until then…feel free to share your thoughts and questions in the comments below!
Missed our reflections on the first two days of WTM? Check those posts out here: Day 1, Day 2