Slum Tourism: is it an eye-opening call-to-action or exploitation? This is a question Justin and I had to contend with when we made the decision to go along on a journey through Jakarta's urban slums with Jakarta Hidden Tours this past May.

"Hey, Mister!" A group of small girls grin up at Justin, their faces barely visible in the dim underground light. "Hello!" he replies. Conversation in English is exhausted at this point, but the smiles don't diminish as we move further down the narrow alleyway of the Lorong DPR Village—an area in central Jakarta (near to Plaza Batavia) which houses hundreds of poor families, some living in almost complete darkness in tiny rooms without windows or ready access to sunlight and fresh air.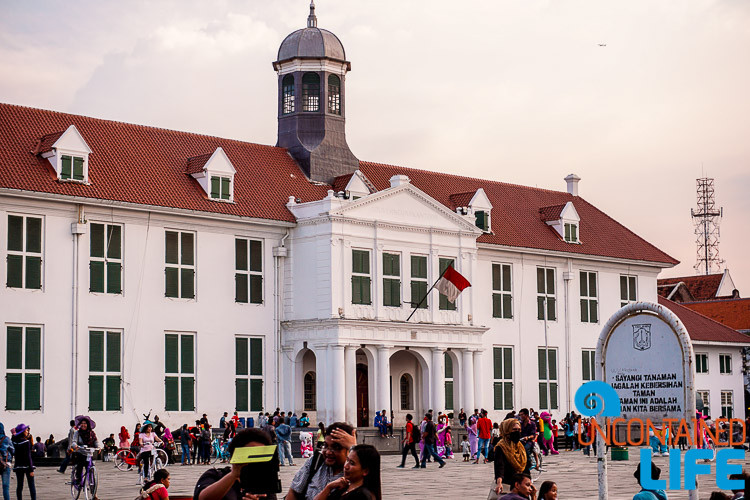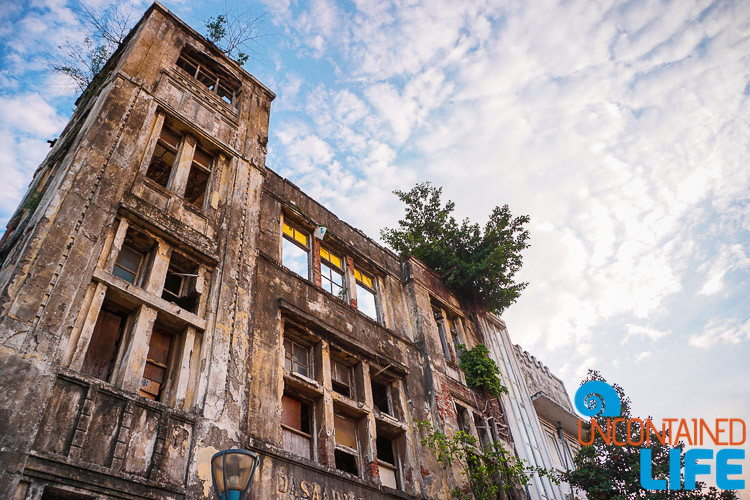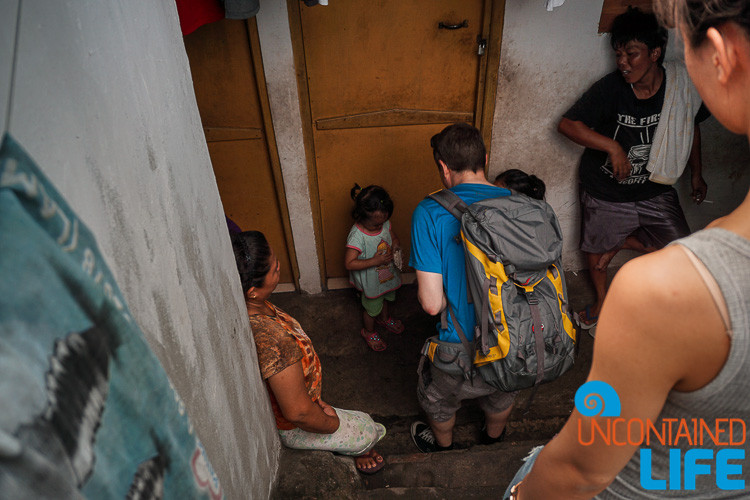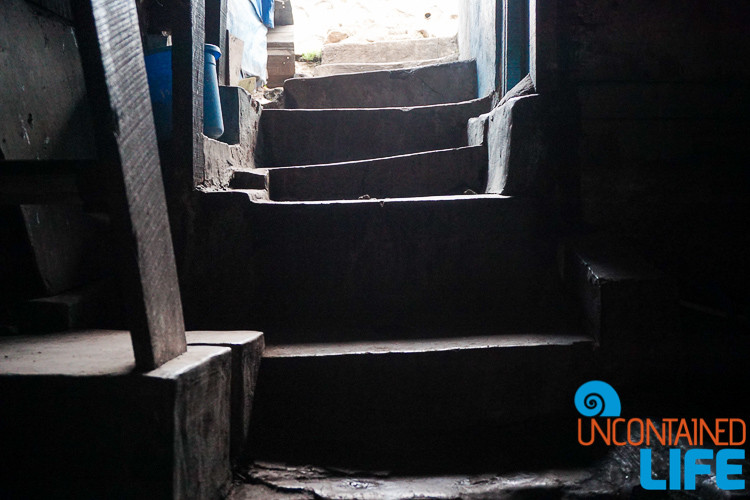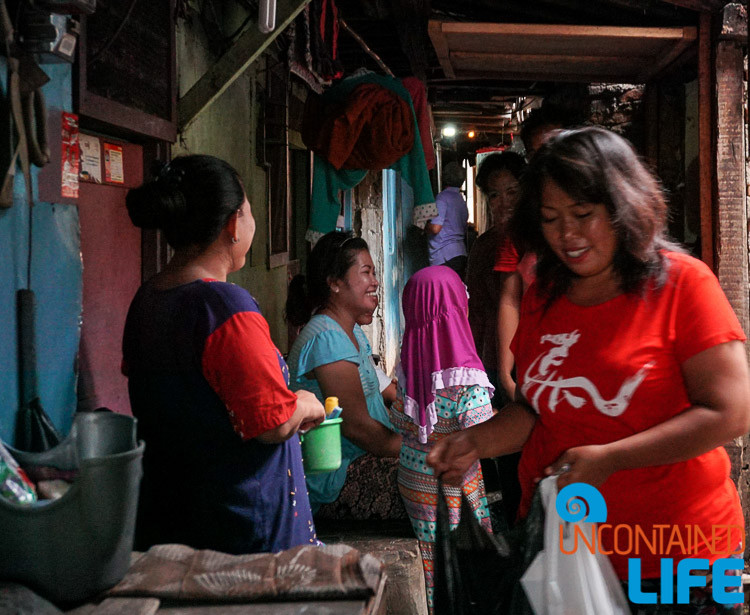 As we emerge next to the city's railroad tracks we catch a view of the city's skyscrapers, gleaming sliver in the distance. That shining place seems a world away as our guide, Ronny, points toward the row of structures—most built from wood and metal scrap—which stretch as far as the eye can see.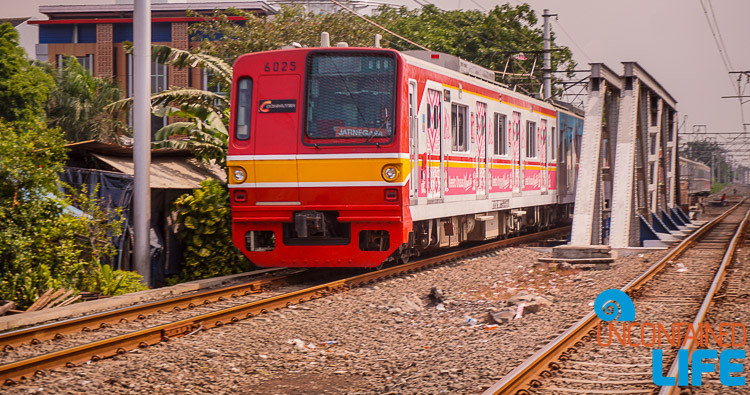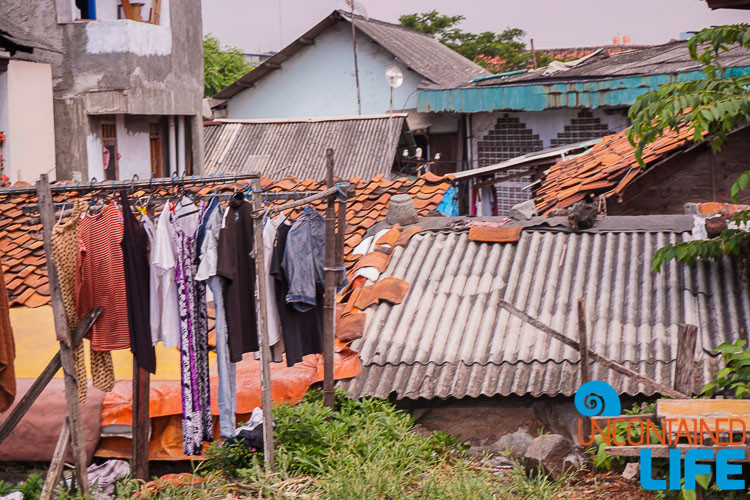 These shanty homes are illegal, and are regularly destroyed by the government in the name of public safety (their residents evicted without notice). It's true that the structures are dangerous, but, as Ronny explains, "these people have nowhere else to go; the government has no good place for them." So, they come back here and rebuild and the cycle begins all over again…
Why Did You Come to Jakarta?

When Justin and I told people we'd be spending nearly a third of our one-month's time in Indonesia in the capitol city of Jakarta (a place more famous for its traffic than its sightseeing), the number one response we received was, "why??" And as our plane descended into the light-brown air of that sprawling metropolis, I'll confess, we started to ask ourselves the same question.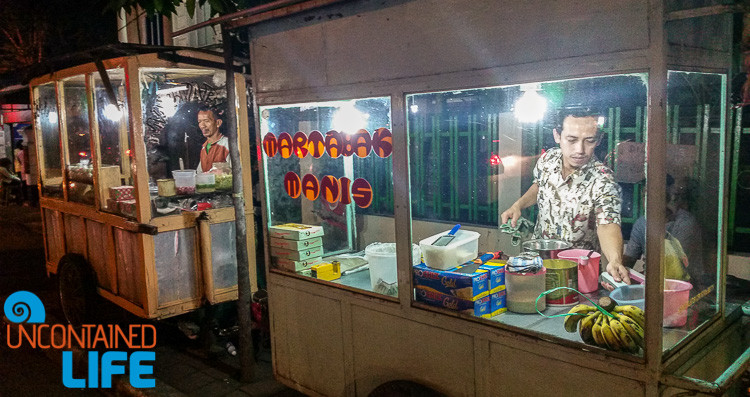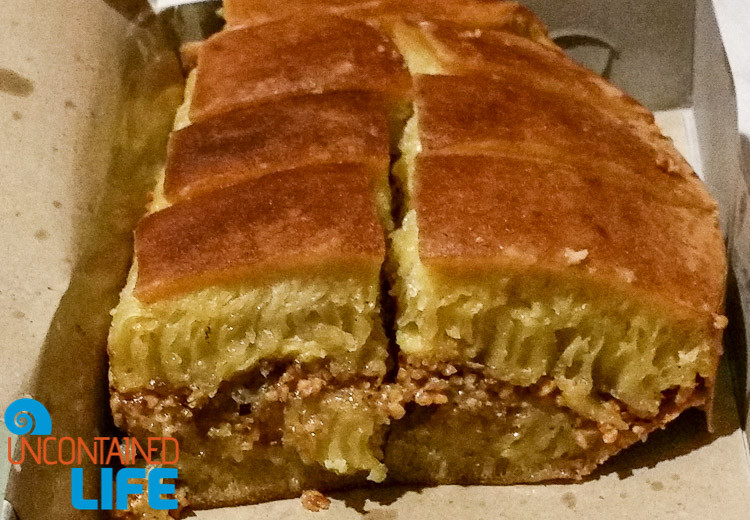 Our first few days in the city were a bit of a mixed bag. Everyone we met was friendly. We were able to taste some fantastic Indonesian street foods (the winner: martabak manis: a kind of sweet stuffed pancake), get our visas for our travels in China (an adventure in and of itself), and hang out with local friends (who showed us even more great places to eat around the city).
At the same time, almost every local we chatted with seemed bemused that we'd want to visit Jakarta, especially since we hailed from America—a place which, in the minds of many is enshrined as a kind of happily-ever-after land. As one taxi driver put it, "If I am living in America, I am not wanting ever to leave! And if I do, I do not come here!"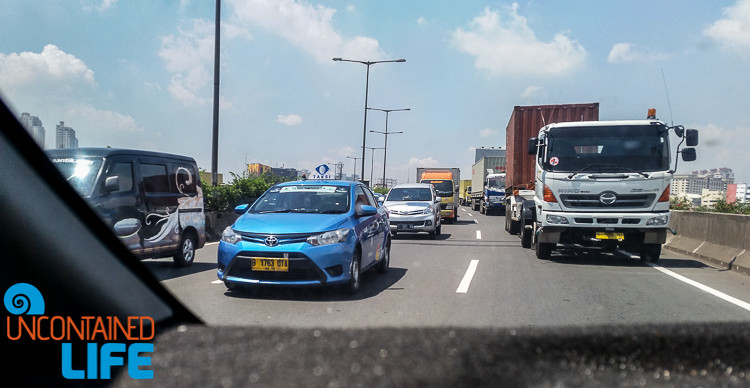 Start a conversation about life in Jakarta with a local and almost inevitably it will turn to the twin problems of political corruption and poverty. But in spite of this sort of open talk about Jakarta's income inequality, for both the average tourist and the typical educated Jakarta resident, the full, unvarnished reality of life in poverty remains hidden. It's a problem in the abstract. An issue, like the traffic, which should be solved (of course) but probably won't be (if we're being entirely honest). And is that really surprising?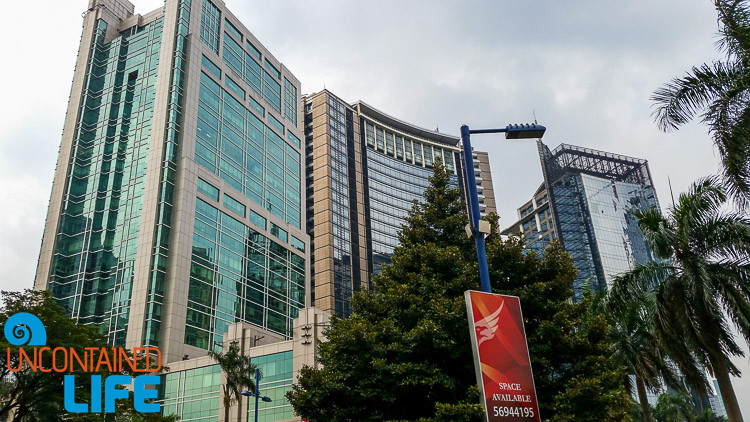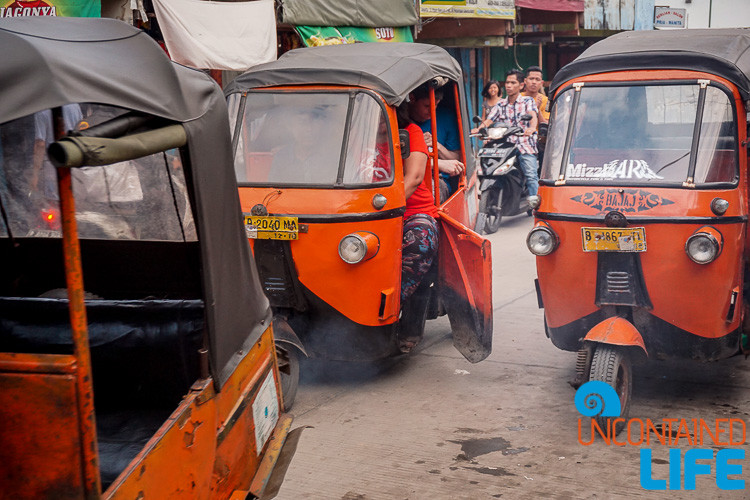 True, the tin rooftops of shanty-towns, rickety bajaj (Indonesia's version of the Tuk-Tuk) and masses of street peddlers are incongruous when put against a backdrop of the city's modern skyscrapers;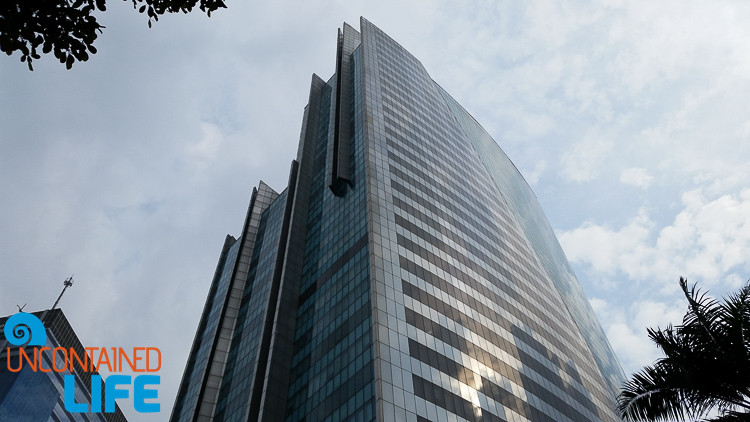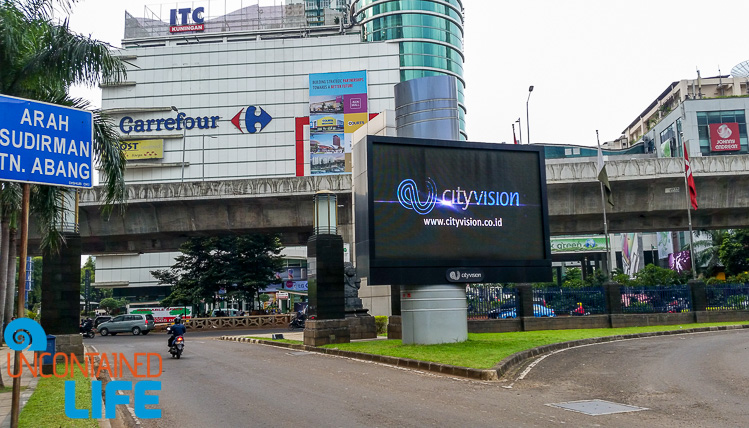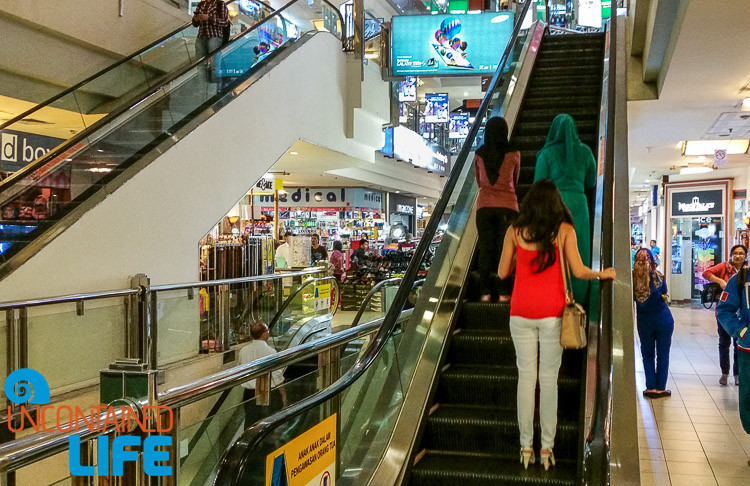 but when you're moving through this landscape ensconced in an air conditioned taxi, and passing your leisure hours hopping from one restaurant or shopping mall to the next (the main pastimes of Jakarta's middle and upper classes), the significance of these signs of systematic divide between Jakarta's rich and its poor are muted. Put another way: one does not think much about exactly what kind of home the young woman in the crisp white shirt serving you coffee at the mall will return to at night…
Slum Tourism in Jakarta

When we first learned about Jakarta Hidden Tours, run by long-term Jakarta residents, Anneke Rompas, and artist and NGO founder Ronny Poluan, we were intrigued, but also deeply conflicted by the idea of visiting Jakarta's slums as tourists. Yes, the money raised from the tours does go directly toward meeting the practical needs (such as doctor visits, educational materials for children, and micro-loans) of the communities visited, and toward paying the NGO's expenses (including the salaries of certain slum residents who Ronny is training to be tour guides), but this knowledge did little to soften our sense that such a tour would be unavoidably voyeuristic. Was there any way it could be anything else?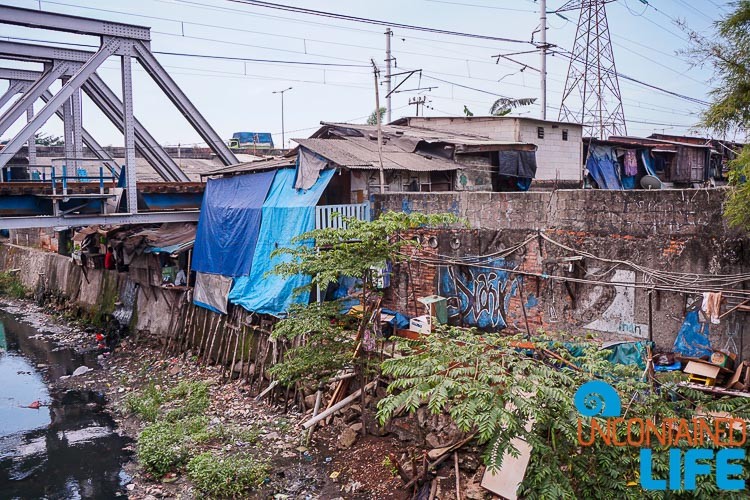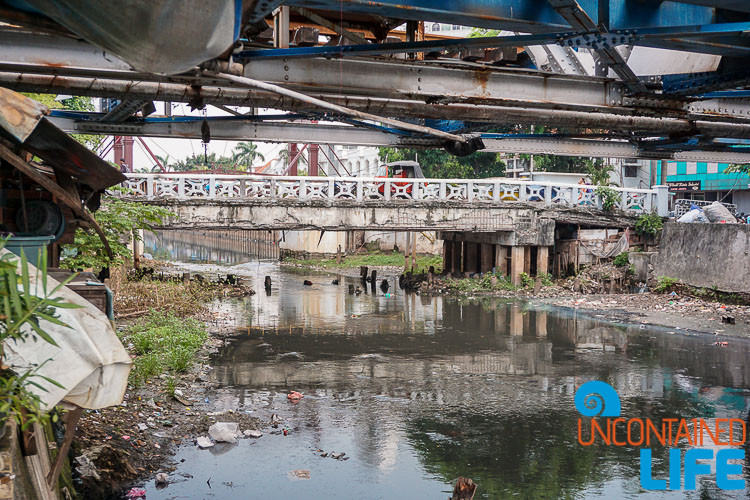 …As we move on to our second stop of the day, the Pikal (fishing) Village, I find myself studying the faces of the families we pass by. The older children are walking along with us, catching hold of our hands and telling us their names. The adults are smiling at us and seem eager to show us their little ones, but I still wonder, what do they really think of us being there? I watch as Ronny speaks to some of the mothers, one of whom holds her baby up to him. He pets the youngster on the head and offers him a cookie which the child grabs with his chubby fist.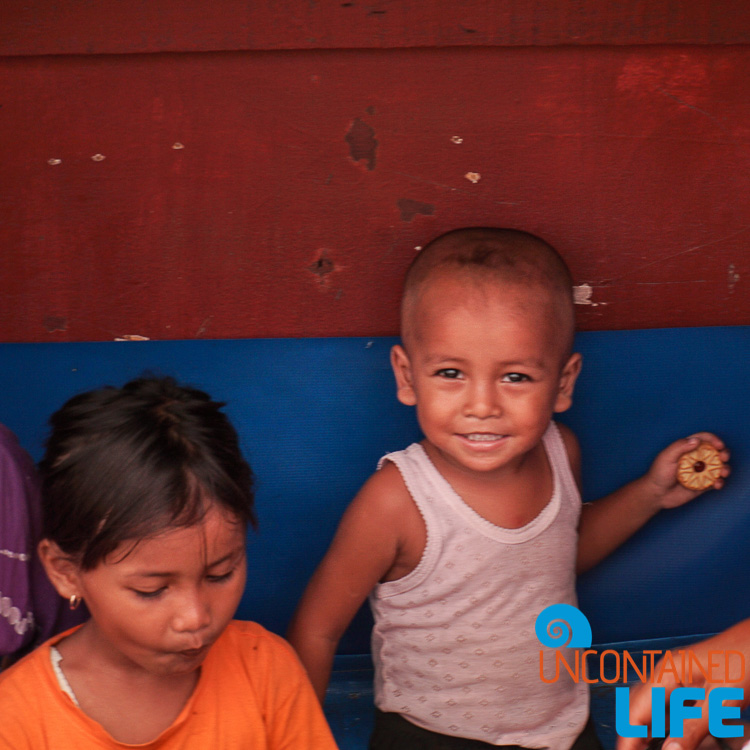 These children and their families, the group is told, live on less than $2 USD per day—a circumstance they share with half of the country's population. As we climb into the small taxi boat that will take us, and a group of the local children, on a short tour of the harbor, Victoria, a German citizen visiting family in Jakarta, catches my eye. "My father couldn't understand why I would want to take this tour," she says to me in a low voice. "He asked me, 'Why do you want to spend a day with poor people?'"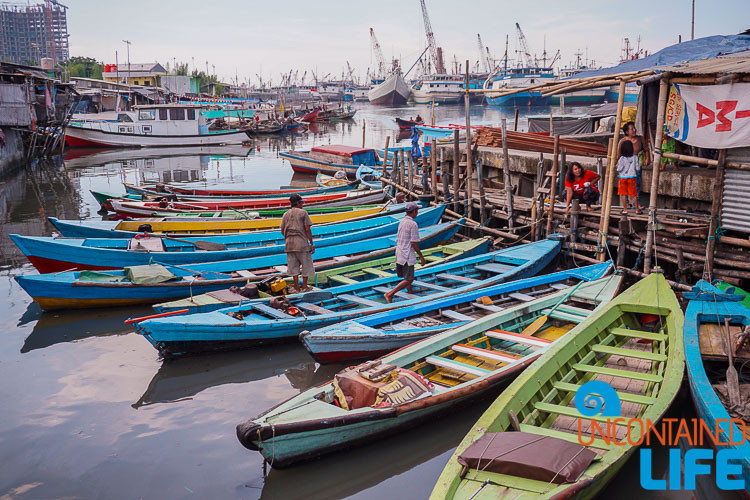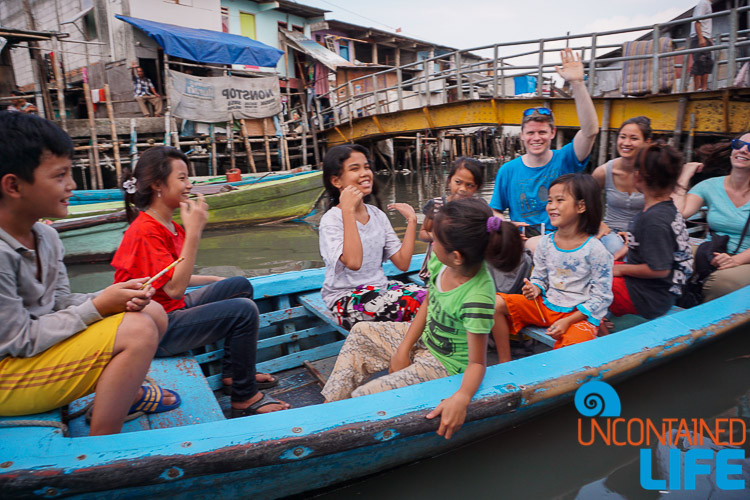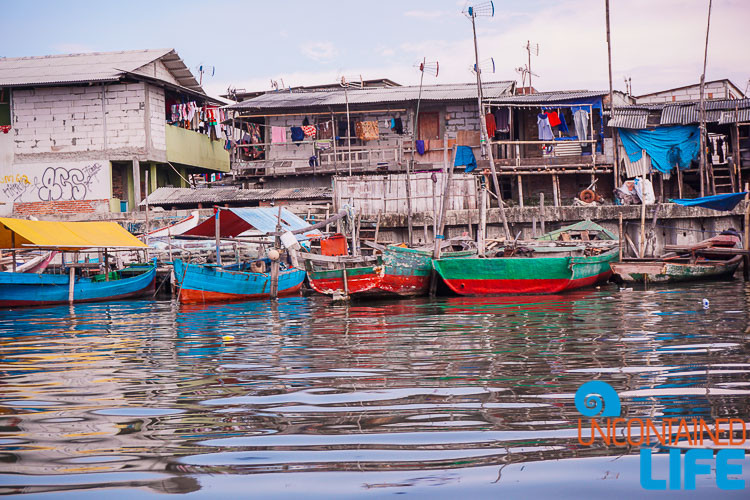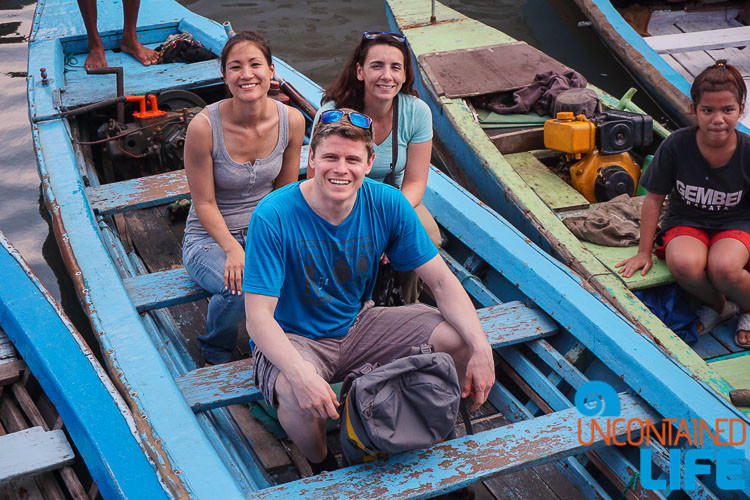 Hidden Jakarta
This sort of erasure of the poor from Jakarta's public consciousness was one key reason Ronny and Anneke began running the Slum Tour in Jakarta in the first place: "The government do not want tourists to see the poverty," Ronny explains. "They do not want our young people—our university students—to really understand how bad it is. They do not want to spend the money to fix it—they just want to hide it from view." By taking tourists and, even more importantly, local Jakarta residents "behind the veil," Ronny and the rest of the NGO staff hope to build a local, grassroots movement for change.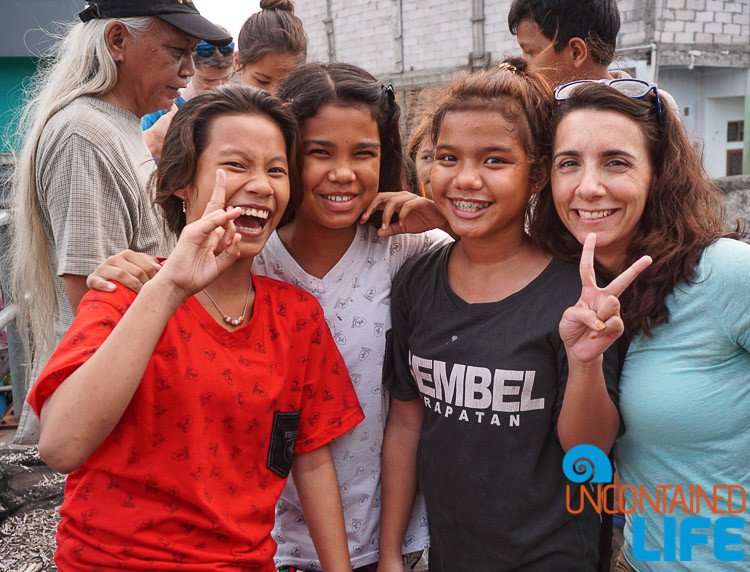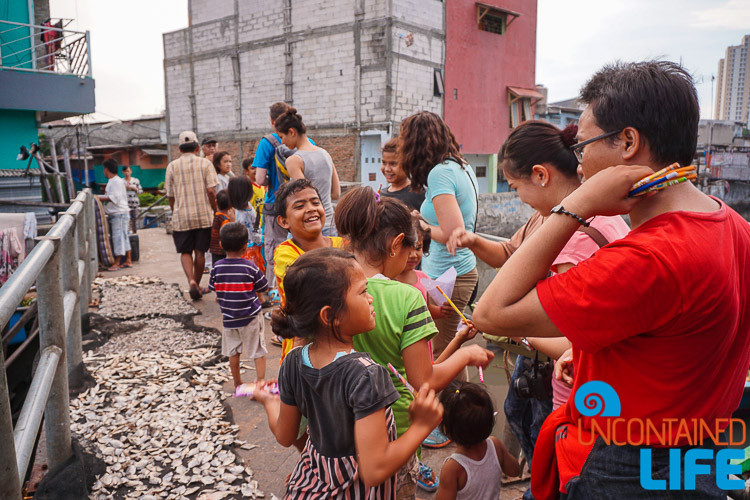 And if our own tour was any indication, it does seem that they are right to be hopeful. One of the visitors on the tour with us was a local university student, Gloria.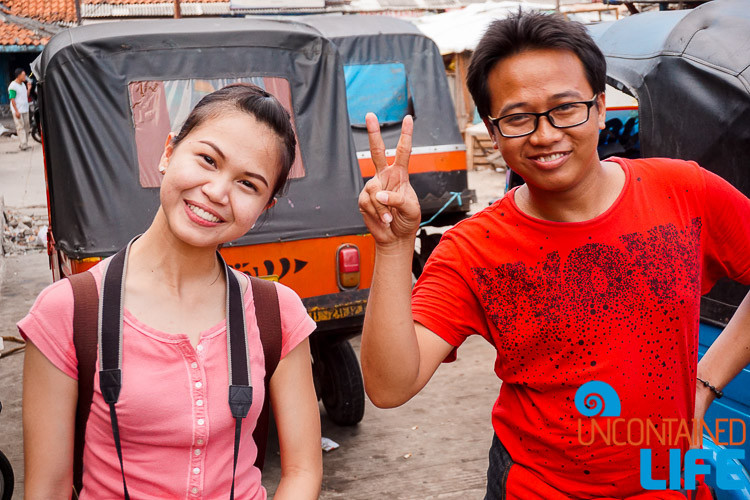 She was no stranger to the statistics on Jakarta's income disparities (this information is an aspect of her thesis work); but knowing facts about poverty was one thing—seeing and experiencing it was quite another: "I have lived in Jakarta my entire life," she told us. "I knew there were slums, of course, but I never even imagined it was anything like this. I would not have believed it if you have told me. But now that I have seen it, I have to do something. I have to bring my friends on this tour so that they can see it. We have to try to help to make a change. People should not have to live like this."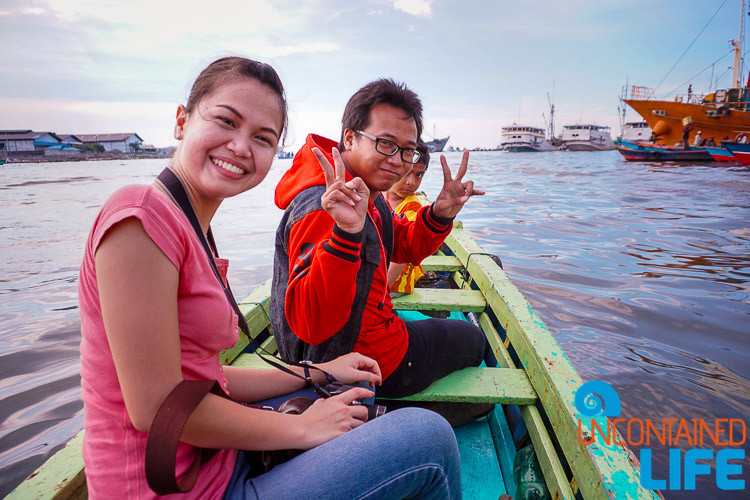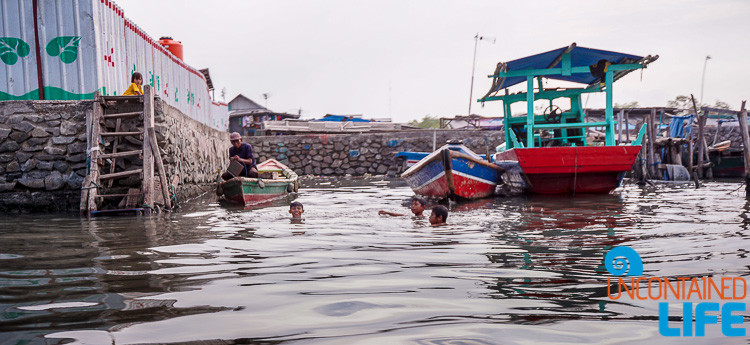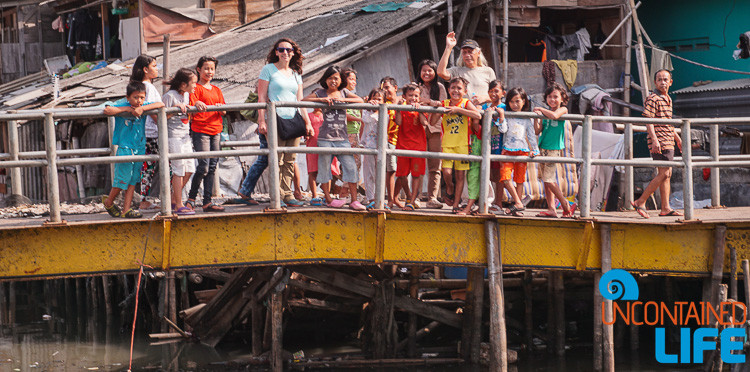 …After our boat ride, we are invited, in small groups, into a couple of family's homes. My hosts, a young pair with two baby girls offer us coffee and invite us to sit the only place available in the two rooms they live in—the floor. Through Ronny, who translates, they ask us questions about life in America—in particular, they are curious about cost of living and about what life is like for our poor people.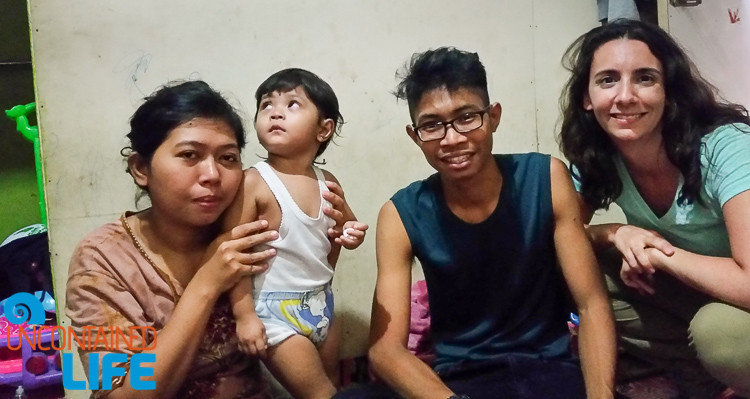 Like our taxi driver they seem hardly able to believe us when we say life in America can be difficult—that there are plenty of people who struggle to get by—and they are also fascinated by the idea of a social security system that (when it works as it should) helps poor people with food and housing.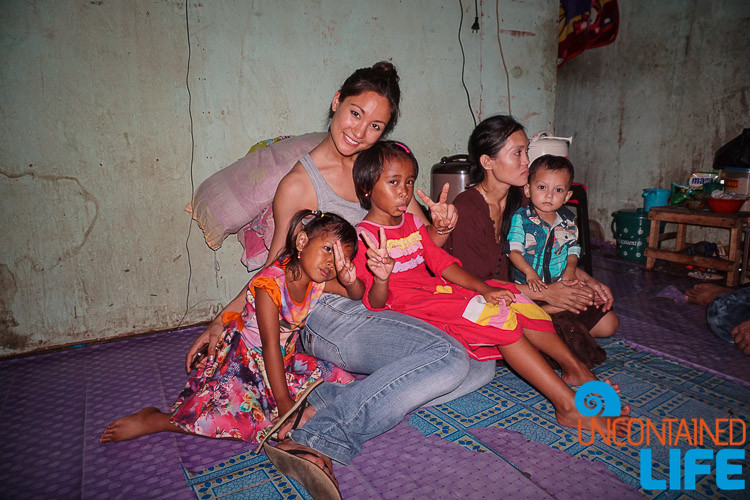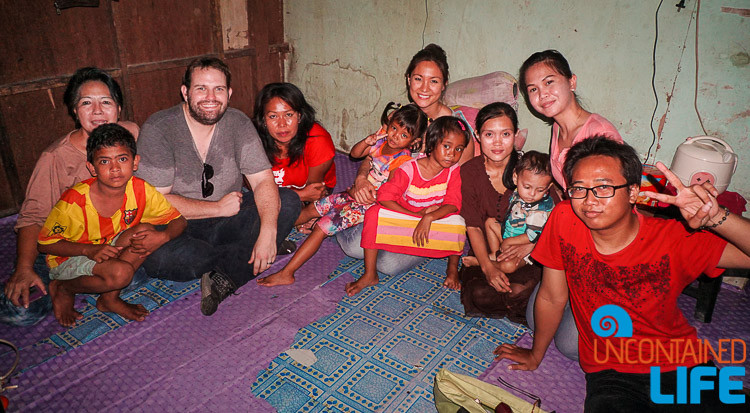 They tell us about themselves as well. Unlike some of their neighbors, they're both employed full time—he is an office clerk, she is a custodian in one of the large downtown malls—but in spite of their steady income, they still can't afford to leave the slum: "We're not sure what we will do when the government decides to remove us from here."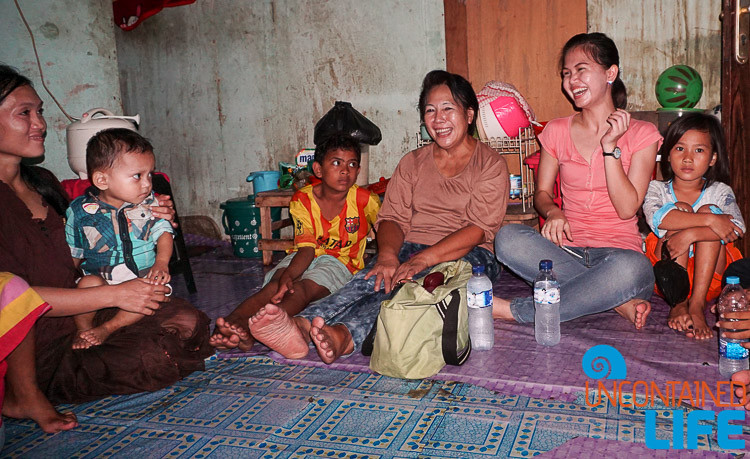 When we ask them about what they think about foreigners coming to visit them in the village they say they are happy the tourists come: "We like to meet them. At first we do not understand why people from America and Europe want to meet people like us; but we feel good that they want to know about us. People in Jakarta—Indonesian people—they do not want to know how we are living but the tourist they want to talk to us."
Raising Human Dignity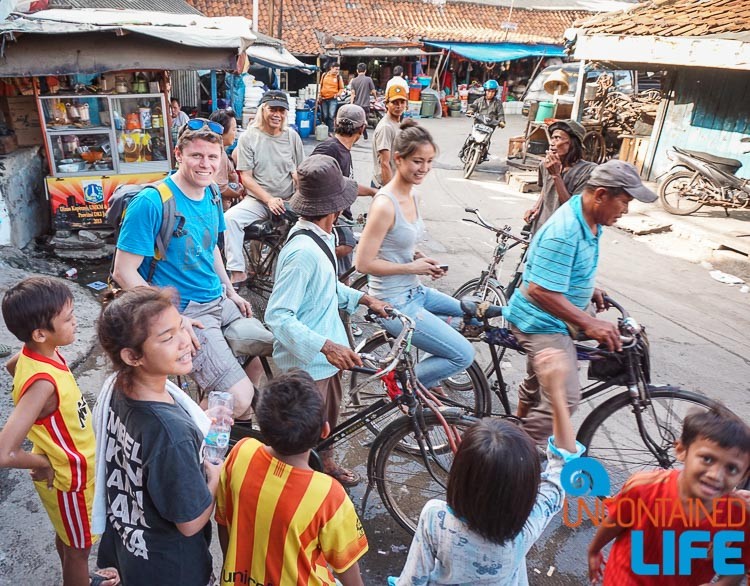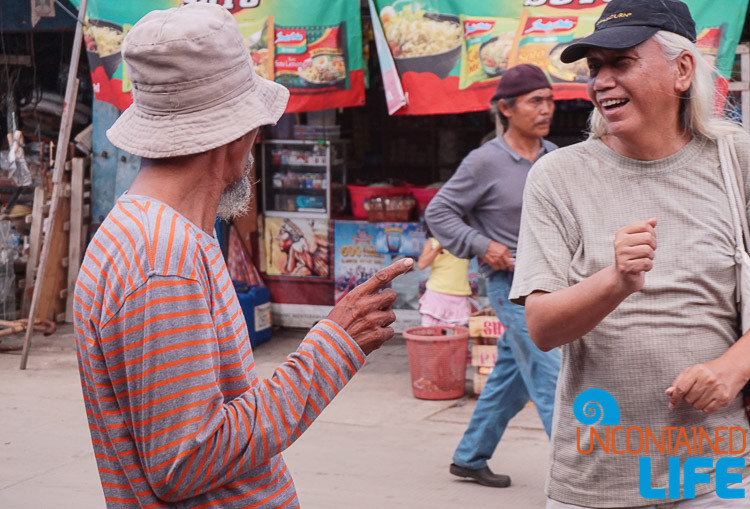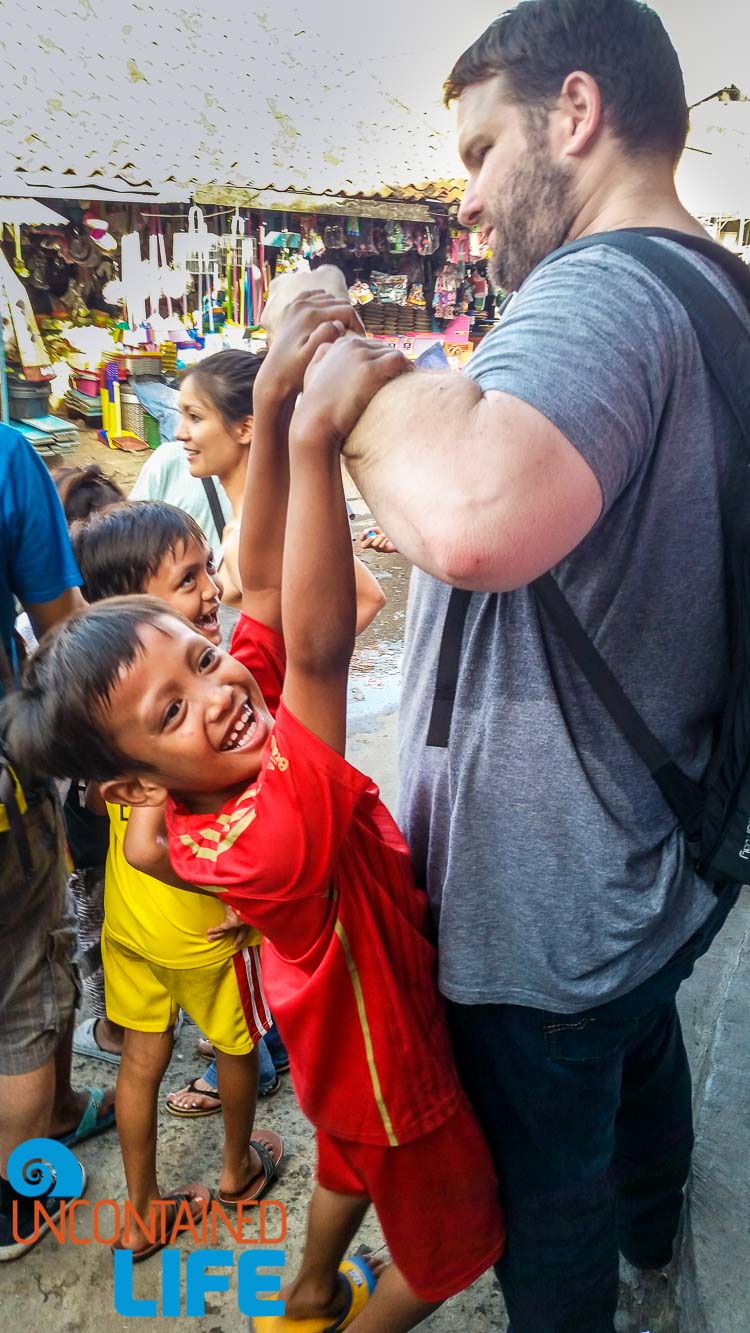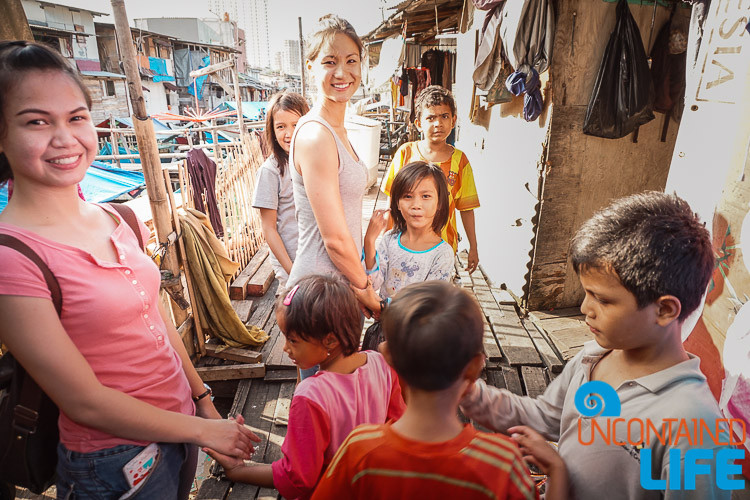 The notion of cross-cultural exchange is another aspect Ronny stressed throughout the tour, but above and beyond this idea was another: "The poor are used to being ignored. They are taught they are the lowest in society. We raise human dignity when we treat all people the same. They meet you: educated people from a rich country. You treat them like someone who matters. They start to believe they matter. It is important."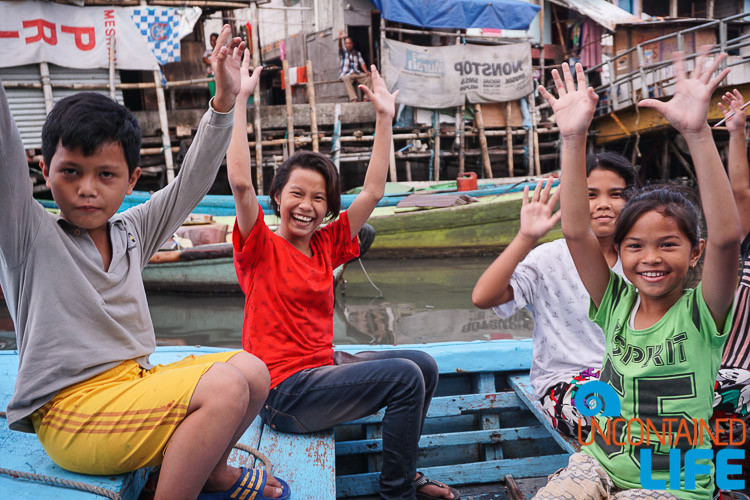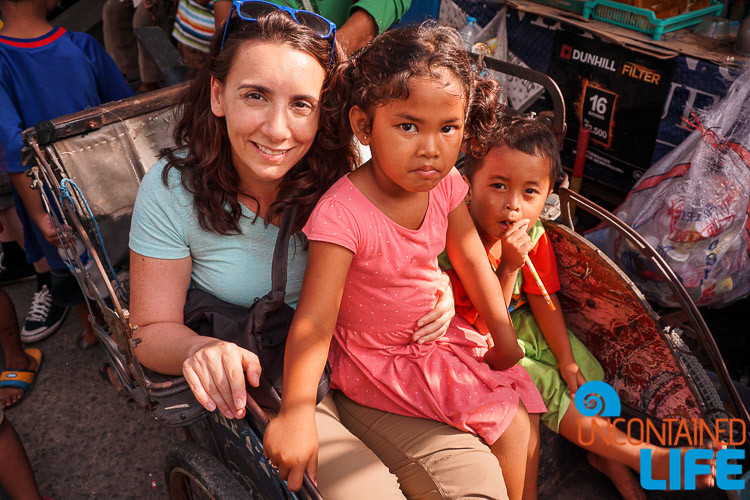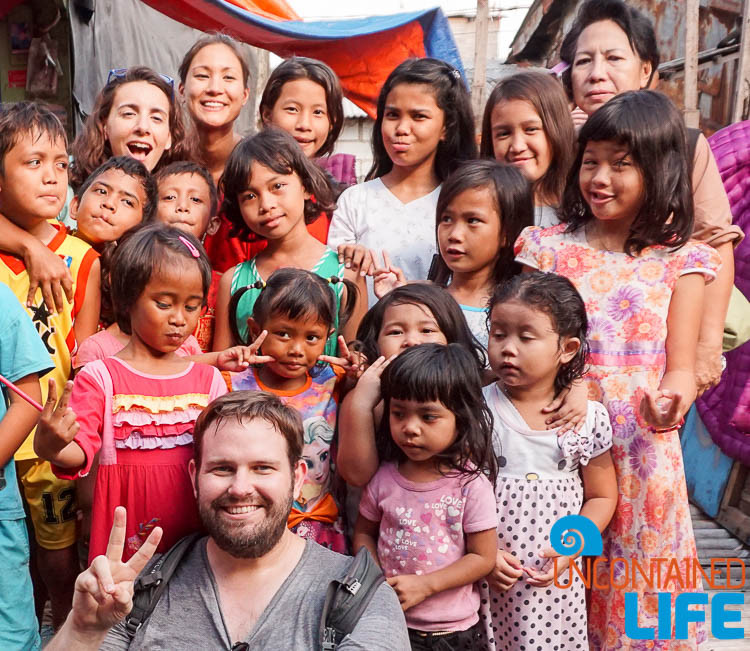 …Our final stop of the day is to meet the people Ronny calls the "Under the Bridge People"—those so poor they don't even have a shanty to call their own. Seeing how these people live…there are no words. And yet, here, again, everyone seems so happy to see us. One man shows us his puppy and grins widely when we rub its ears. A small boy offers me his paper kite then shows me the corner where he sleeps. As I crouch down next to him, he reaches out a tentative hand and touches my eyebrow. "Anda cantik" he says. "You are pretty," Ronny translates. Now I'm smiling…and trying not to cry.

Final Thoughts
Did Jakarta Hidden Tours dispel all of our concerns about Slum Tourism in general? In a word, no. We do believe this tour is about as good as this genre of tourism gets in terms of both its aims and execution, and would certainly not hesitate to recommend Jakarta Hidden Tours to those who might be interested. Ronny and Anneke do an excellent job of making sure visitors are given a lot of context (historical and otherwise) before they even go anywhere near the slum, and all of the staff (one of whom lives in the fishing village herself) clearly have a strong relationship with the local people they take visitors to meet.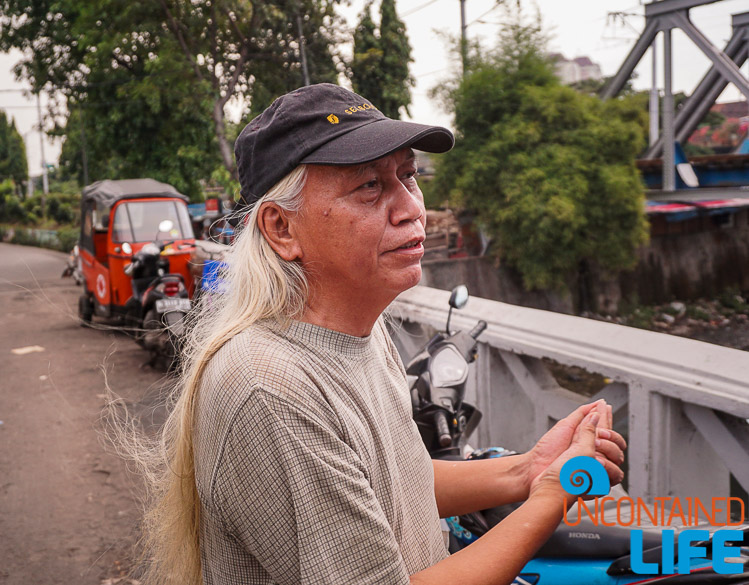 At the same time, however, we emerged from this experience even more convinced than before that doing Slum Tourism "right" is as delicate an endeavor as tightrope walking without a net. The very fact that tourists need a primer in a country's history and instruction about acceptable behavior (for example, not taking photos of people who have not consented to be photographed*) indicates how easily this kind of tourism can become a "zoo-like" experience.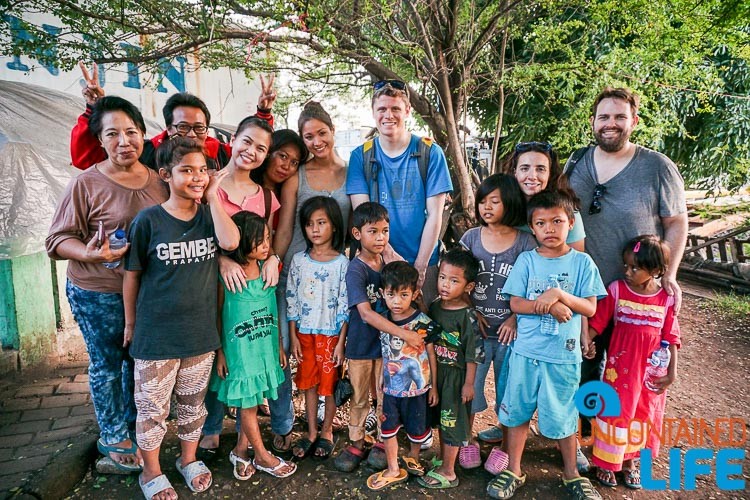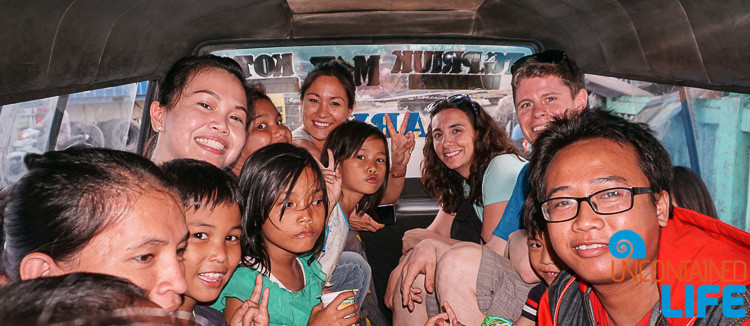 *A note on the photos of people which appear in this article: photos of children were taken and published with the consent of their parents. At no point where photos taken without the knowledge and consent of those being photographed—we, or Ronny, would ask if it was ok before a photo was taken.
We'd love to hear your thoughts about and experiences with Slum Tourism! Please share in the comments section below.
---
For more information about the Jakarta Hidden Tours, please visit the tour website as well as the site of their NGO.
For more information on Slum Tourism, check out these sites: