This post brought to you by Leatherman. The content and opinions expressed below are that of Uncontained Life.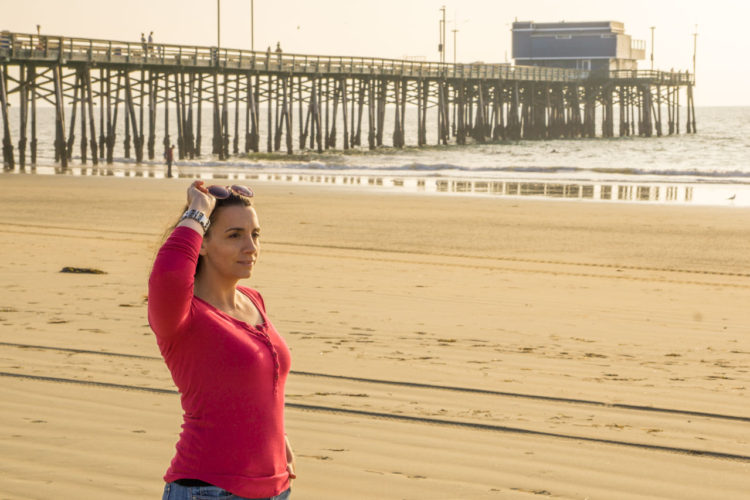 Traveling around the world these past 2 years, Justin and I have had the opportunity to see a great many beautiful natural places: waterfalls, gorges, lakes, mountains and, of course, beaches! Beaches in Thailand. Beaches in Indonesia and the Philippines. Beaches in Montenegro and Croatia and South Korea and Chile and Peru and Colombia. Long beaches, wide beaches, sandy beaches, rocky beaches…I could go on. But you want to know the surprising truth about all these beaches around the globe?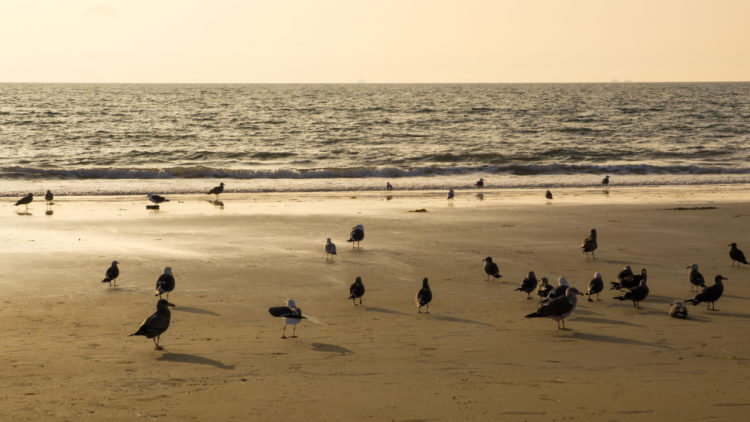 Most of them…just aren't as great as the beaches I grew up visiting in Southern California.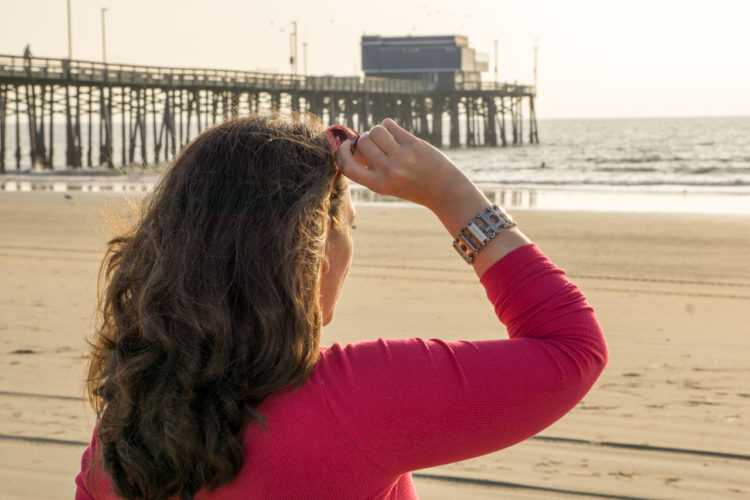 True, many California beaches don't have the crystal clear water or as picturesque a backdrop as some of the places we've been (especially El Nido!), but when it comes to the actual quality of the beaches themselves, they're pretty damned fantastic.
But why am I rambling on about SoCal beaches? Well, long story short, while last Christmas in Dubrovnik was pretty amazing, this year Justin and I were both craving a bit of classic U.S. holiday cheer. So, we came back to the States for a few weeks, each armed with our personal "must do" lists for our time. At the top of my list for a Southern California Christmas? Some classic beach activities, beginning with a bike ride around Newport and Balboa beaches. There was just one teensy issue: my bike hadn't been used in a pretty long time and had developed a rattle — something I didn't discover until I'd already arrived at the beach. As fate would have it, however, I came armed that day with a new, customizable multitool wrapped around my wrist: the Leatherman TREAD.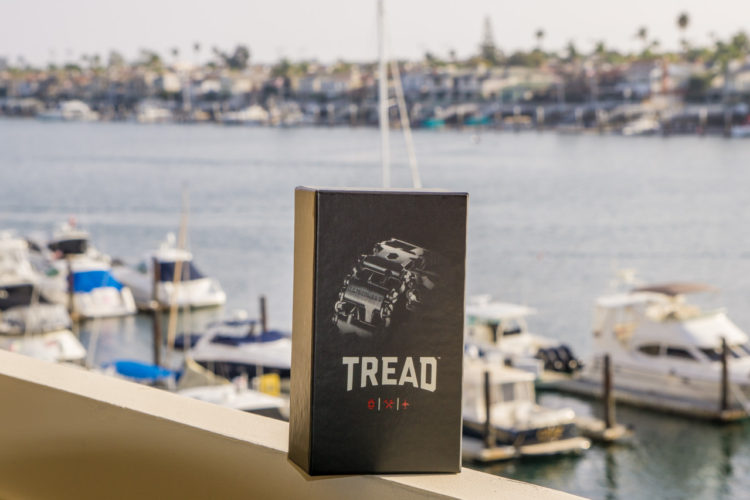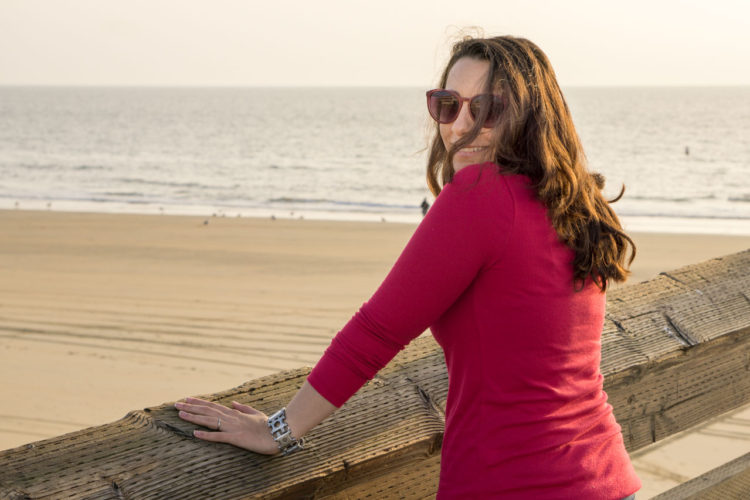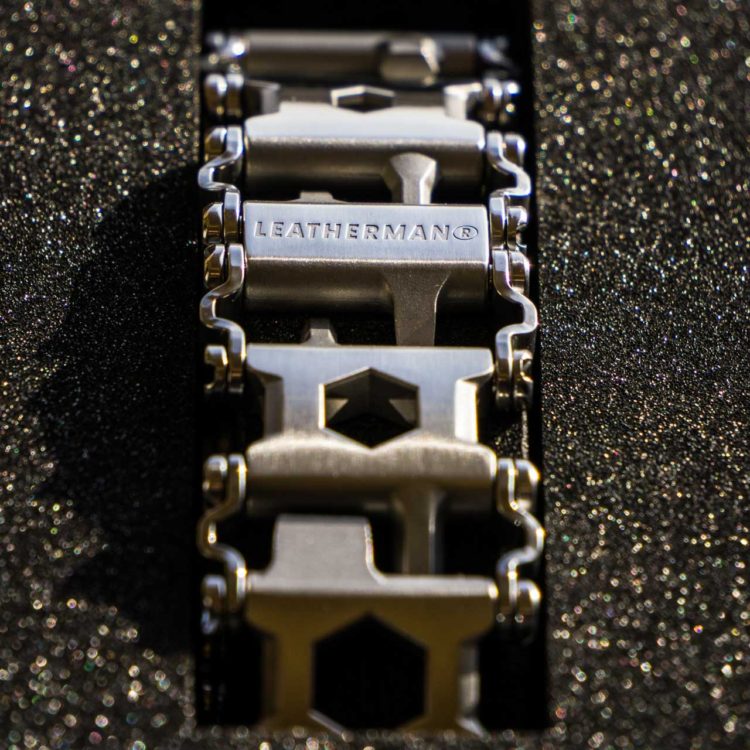 I'd already experimented with some of the TREAD's functions earlier that day: when I first got the TREAD it was clear the bracelet was going to be a wee bit too big for my wrist. So, I decided to remove a couple of the tools I figured I probably wouldn't need. The screws holding the links together were easily loosened with a penny I had in my pocket, and soon I was rocking the stainless multitool….which I promptly took back off again to cut a loose thread from my shirt.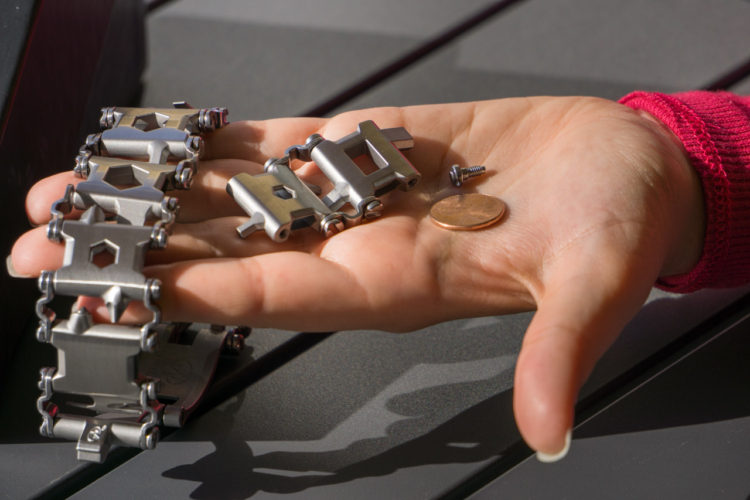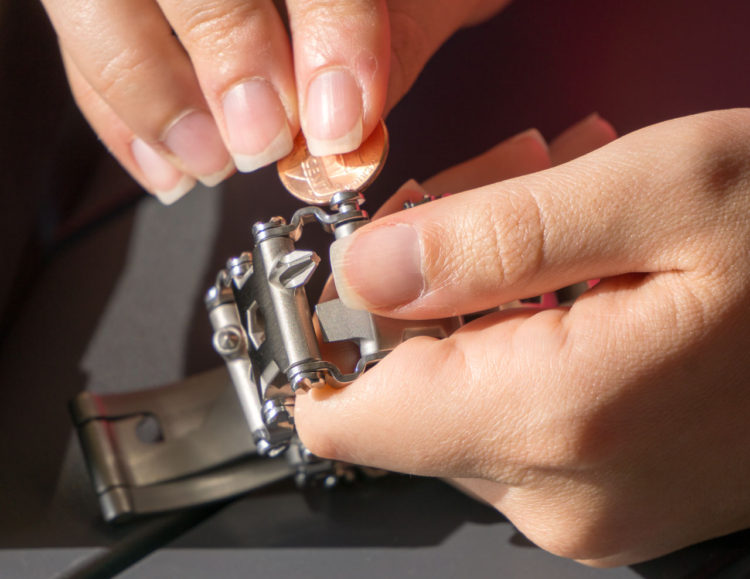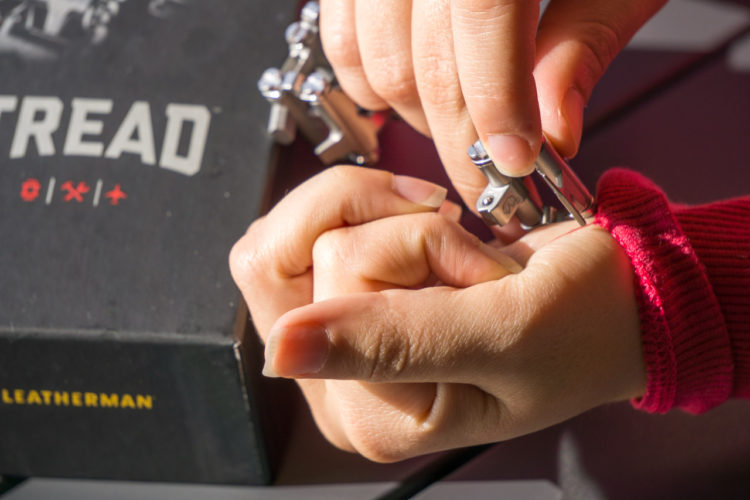 Anyway, once I figured out the source of the bike's rattling (a loose fender), I was able to put my new bracelet to good use yet again. The Leatherman TREAD features a number of screwdrivers, so fixing my bike was a simple as selecting the right-sized phillips-head.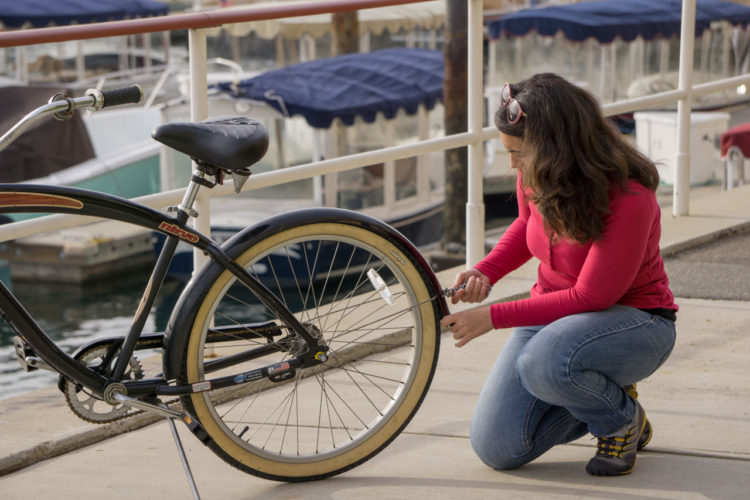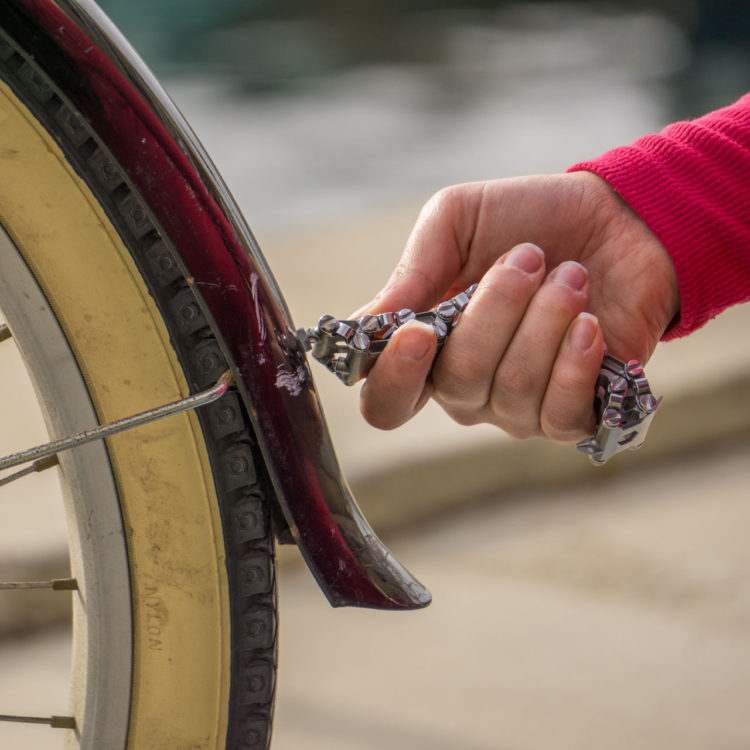 A few minutes later my TREAD was back on my wrist, and I was back on my bike, headed to the Newport pier. Walking the beach near the pier brought back countless good memories of childhood summer weekends, high-school bonfire nights, and college post-night-out 2am swims (yes, being on the beach after 10pm is technically against the rules…but, obviously, I am a super hardcore individual…I'm rocking a bracelet that that can break glass in case of an emergency. Totally punk-rock.)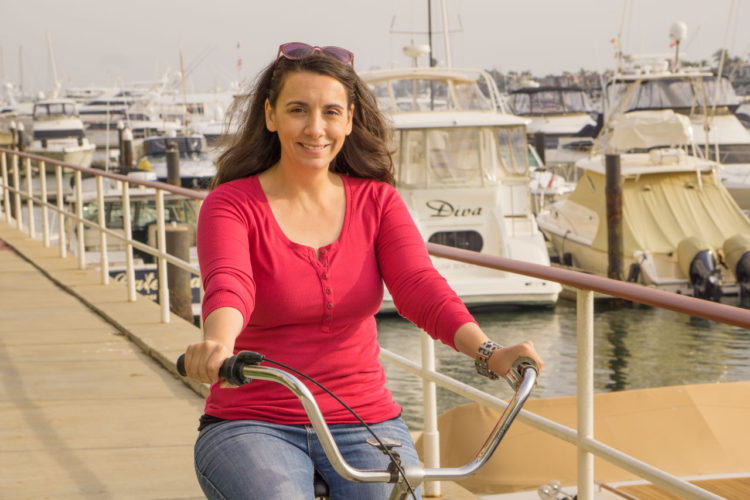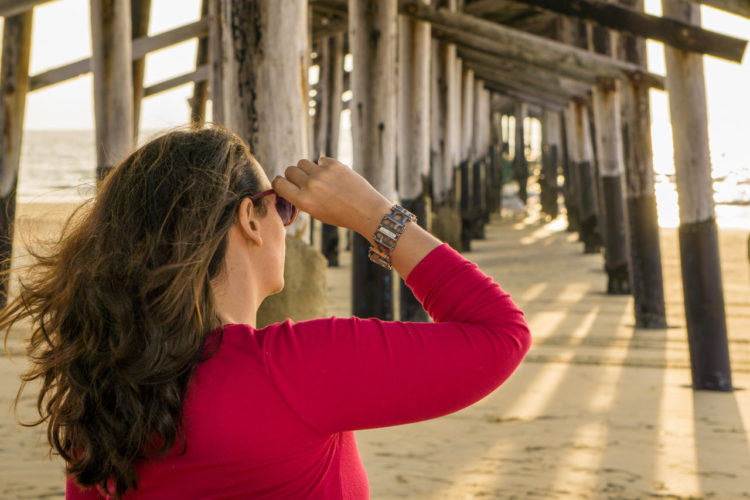 After reminiscing in Newport, I decided to head down to the Balboa pier (my personal favorite spot in the area). But first, a stop at the old-timey Fun Zone for an iconic bit of Balboa history: a Balboa bar. Ice cream, hand-dipped in chocolate and rolled in the toppings of your choice — who can ask for anything more?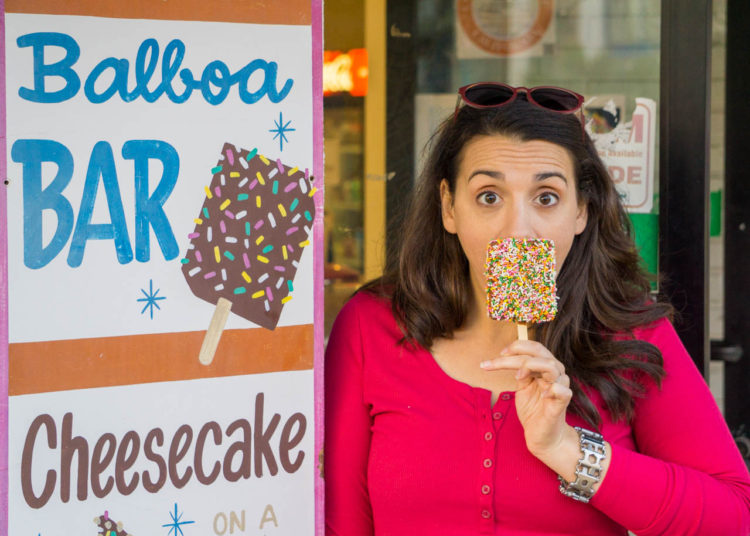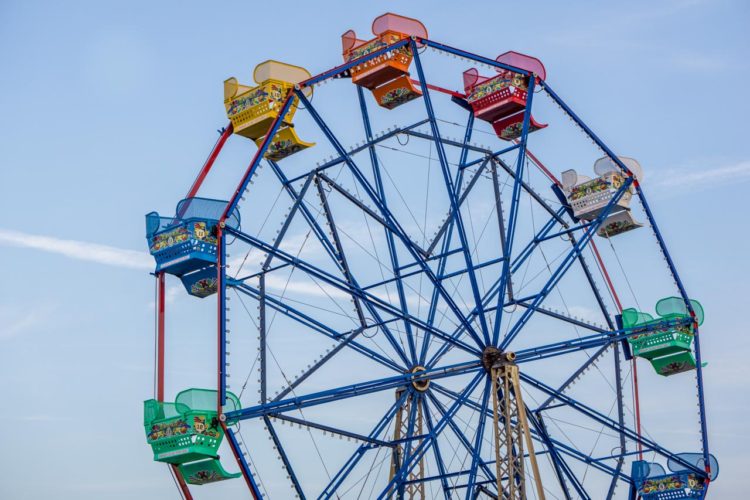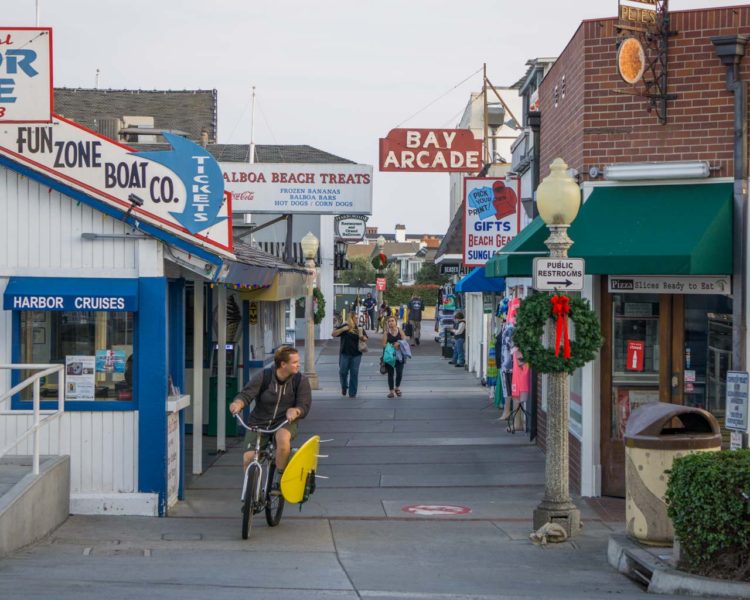 Ice cream securely in hand, I made my way over to the pier to enjoy my treat and watch the sun slowly begin its decent.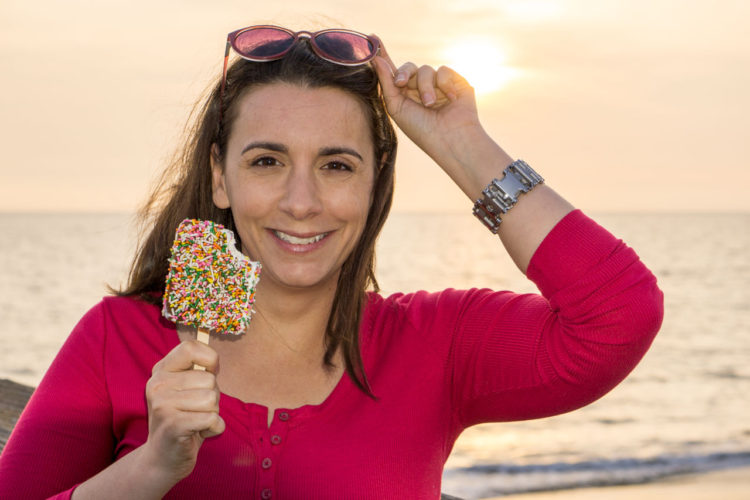 I can say, in all honesty, I'm very much looking forward to the new destinations Justin and I plan to visit in 2017. But I won't deny that good ol' Perry knew what was up when he sang back in '54, "there's no place like home for the holidays."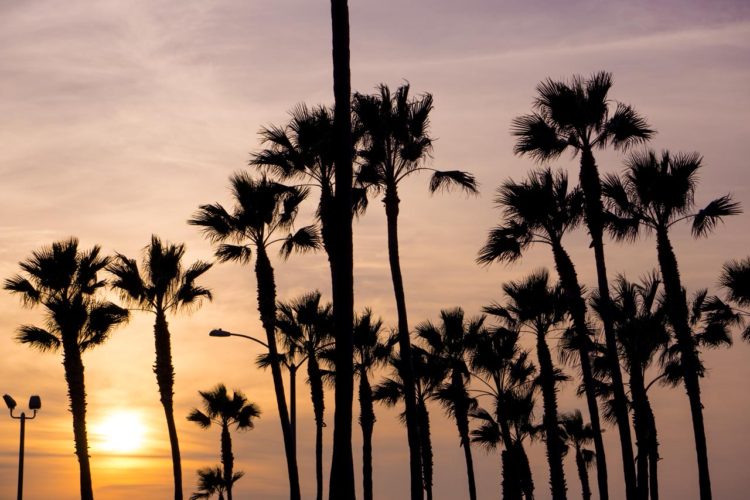 Want to know what other useful tools we keep in our Gear Bag? Check them out HERE!