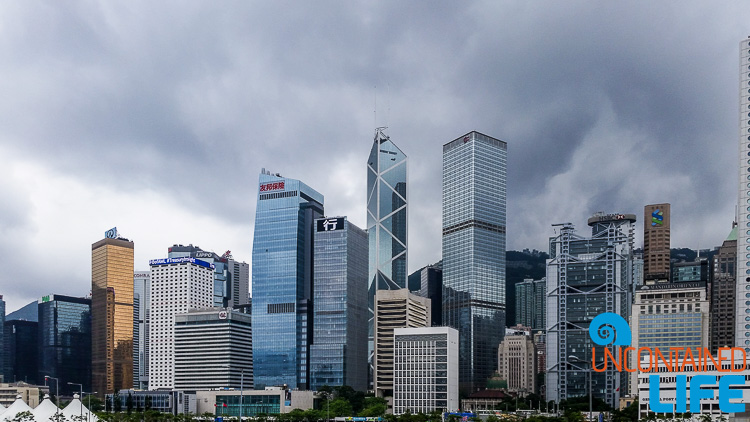 I'll be the first to admit, I still have some mixed feelings about the week Justin and I spent in Hong Kong this past June. But do you really need a survival guide? If you want the best possible experience, we'd say, yes, you do! Let me explain: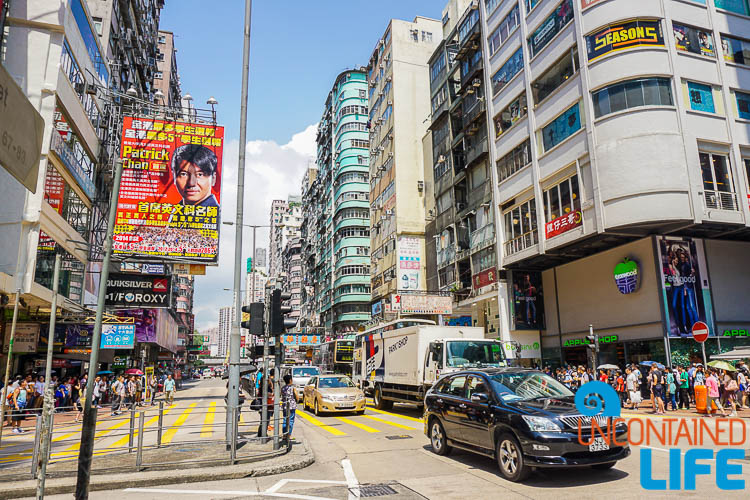 Looking back on our trip, I can see that almost all of the "meh" feelings I have about Hong Kong have less to do with the destination itself and more to do with the fact that we weren't actually as prepared for our time in Hong Kong as we thought we were. Hong Kong is an exciting city with of fantastic food, interesting history, and unique culture. But it can also be overwhelmingly crowded, difficult to navigate, and otherwise alienating for the casual tourist.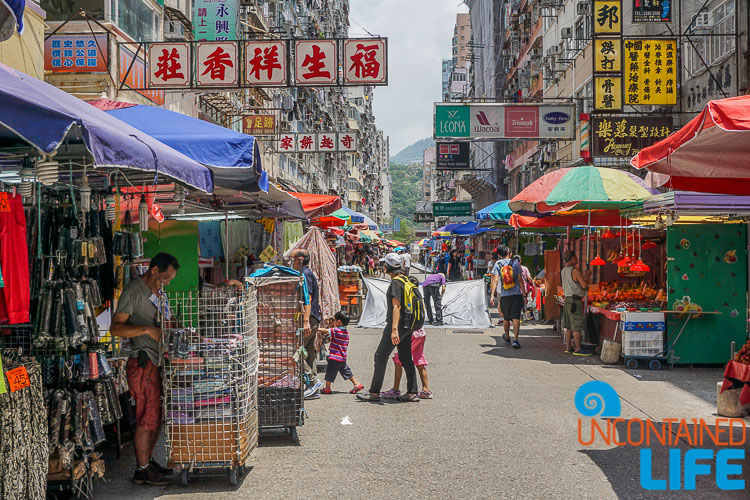 In spite of the many amazing things we got to experience, because we weren't aware of the things to avoid when visiting Hong Kong a lot of Justin's and my trip felt uncomfortable and confusing. We don't want that to happen to you–so, learn from our mistakes, and read on for our tips for surviving a trip to Hong Kong!
 10 Things to Avoid When Visiting Hong Kong 
1. Don't Be Cheap with Your Sleep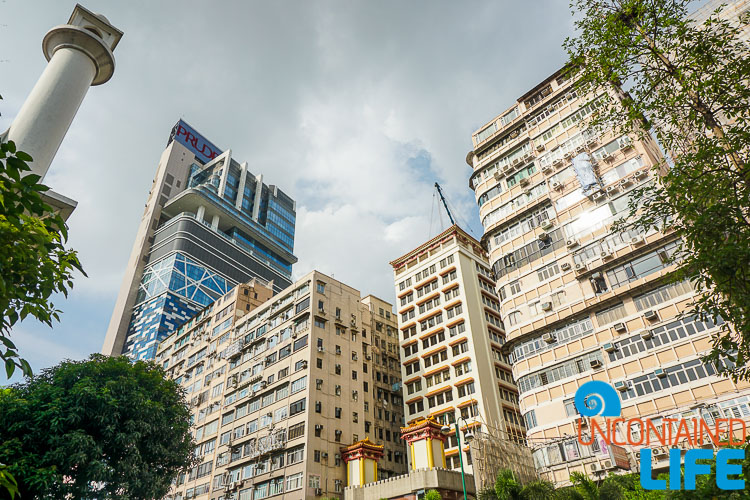 Do even the most superficial search through accommodation options for Hong Kong, and you'll quickly realize it's one of the biggest expenses you'll encounter on your trip. That being said, we strongly advise that you don't skimp on housing during your trip. Justin and I like to stay in a mix of hostels and hotels when we travel (the better to balance meeting people with relaxing in comfort) and so we didn't think twice about pre-booking a basic, but otherwise nice-looking hostel in Hong Kong's Chungking Mansions as a cost-saving measure. Sure the space would be small, but we could deal with that, right?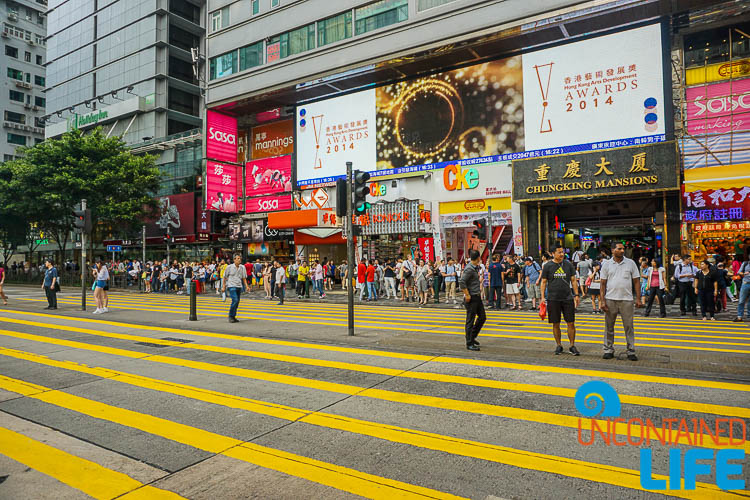 Big mistake. From the "double bed" that could barely fit one of us comfortably to the regular run-ins with very drunk, highly questionable characters in the disgusting hallways, dealing with our accommodation proved to be one of the more stressful aspects of the trip. Lesson learned: there are other, better ways to save money in HK than choosing the cheapest accommodations.
2. Don't Melt in the Heat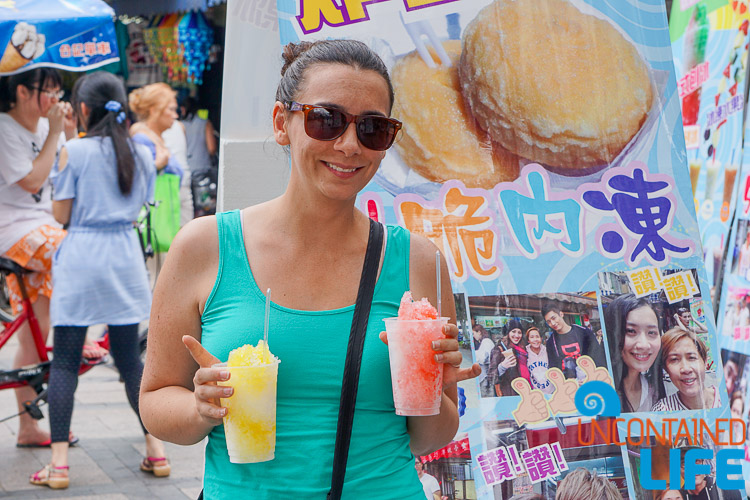 We knew going into our trip that choosing to come to Hong Kong in June would mean dealing with hot weather. (If you can manage it, the best months to visit, climate-wise, are Sept.-March.) But since most Americans and Europeans travel during the summer months, what's the best way to deal with Hong Kong's summertime heat? First, avoid outdoor activities, shopping at street markets, or otherwise pounding the pavement after 11am and before 4pm. Instead, use public transport to get around, and plan to spend midday hours in the city's parks and air-conditioned museums. Also, be sure to stay hydrated and consider using (or buying) an umbrella to help shade yourself.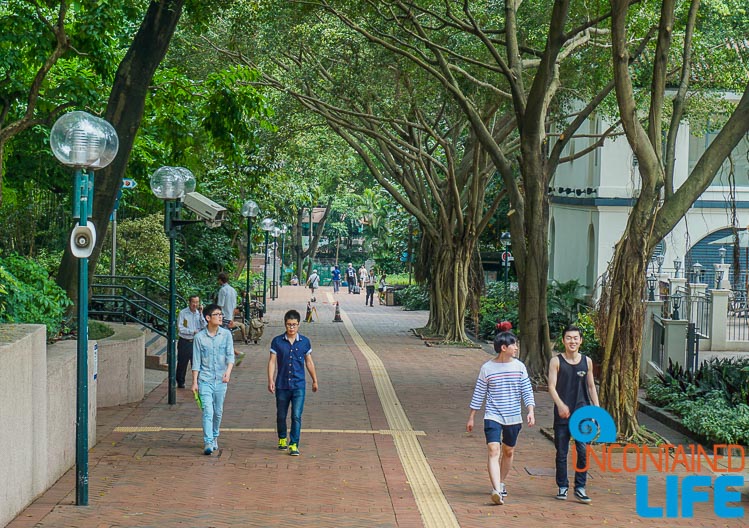 Note: While several of Hong Kong's smaller museums are free (including our favorite, the Flagstaff House Museum of Tea Ware), if you're planning on visiting several of the bigger museums during your stay, consider purchasing a Museum Weekly Pass, which gets you into five museums for HK$30. (You can buy the pass at participating museums.)
3. Don't Rely on Taxis to Get Around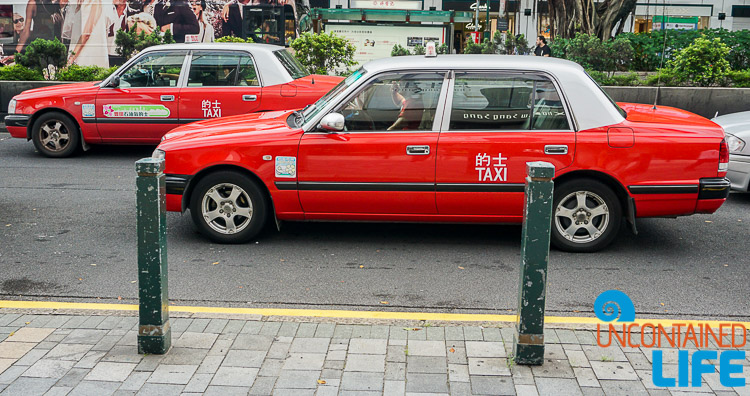 Taxi's are fairly inexpensive in Hong Kong, but as is the case in Bangkok, Thailand, taxi drivers are a notoriously picky bunch: if they don't feel like picking you up or taking you where you want to go, they won't!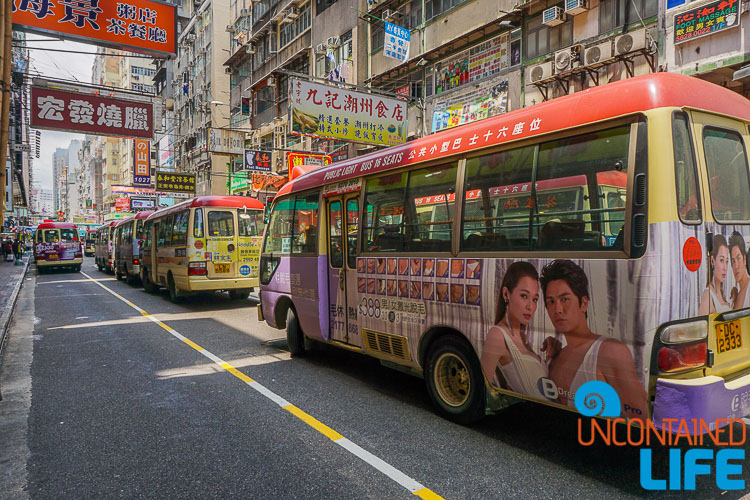 For transportation you can always count on, you're far better off catching one of the city's many buses, riding the MTR (Mass Transit Railway), or catching a ferry. For the greatest convenience (and savings) buy an Octopus card (octopus.com.hk)–Hong Kong's transport card–as soon as you land at the Hong Kong airport. Preload the card with funds and all the city's trams, buses, trains and ferries are open to you!
4. Don't Overpay at Street Markets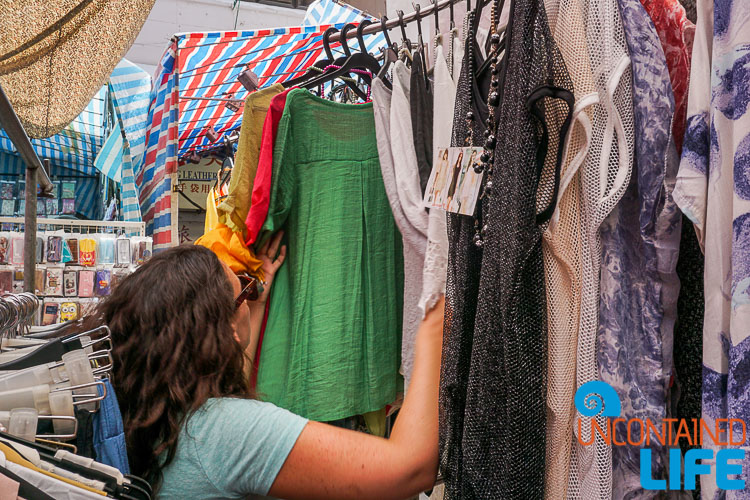 When shopping in Hong Kong's street markets, bargaining is an absolute must (aim for 2/3 of the original asking price–though 1/2 price is ideal). Negotiations will often take place via calculator: when you ask the price of an item, the vendor will type it into a calculator and hand it to you. To start the bargaining, simply delete the initial number, and type in your bid. Upon receiving the calculator back, the vendor will shake his/her head incredulously and then type in a new, slightly discounted amount. This back and forth will continue until a price is agreed upon or you choose to walk away (at which point, a better price will usually be shouted at your retreating back).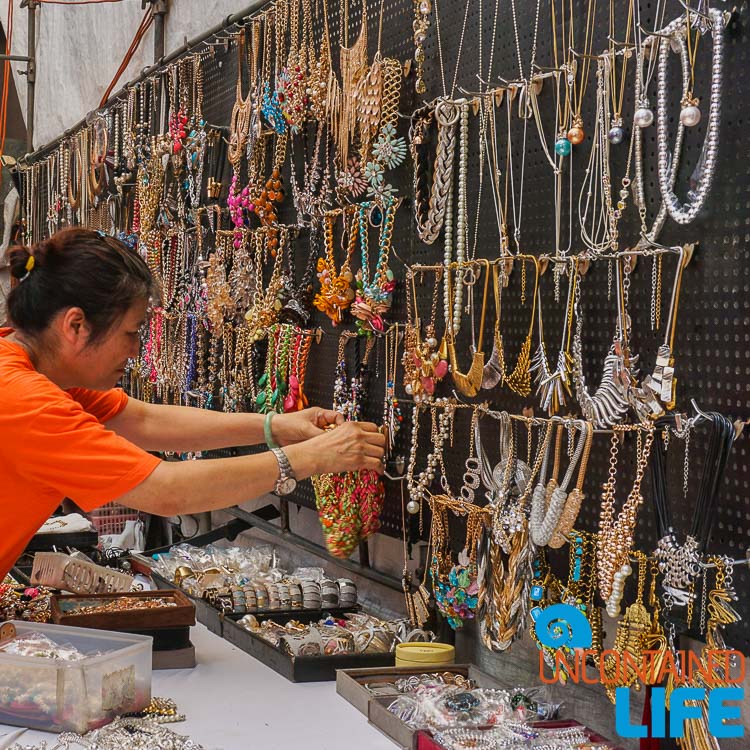 Keep in mind that the clothing, trinkets and knock-offs found at the street markets aren't built to last. If you're looking for high quality souvenirs, you'd do better to head to the antique shops on Hollywood Road, or to the high-end tea shops which sell top-grade local tea and traditional handmade tea ware.
5. Don't Get Caught in the Crush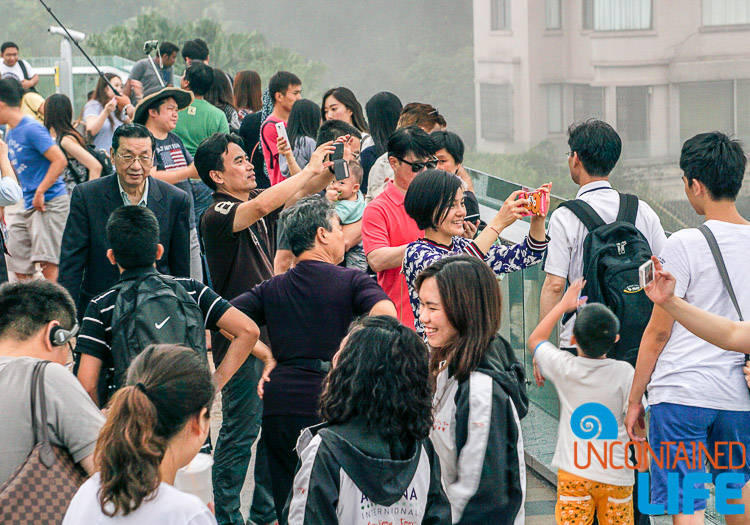 Walking around Hong Kong on your first day, it may feel like the place is always wall-to-wall people. But you don't really know crowded until you've experienced the post-work rush hour or the weekend crush in Mong Kok, Tsim Sha Tsui, and Causeway Bay.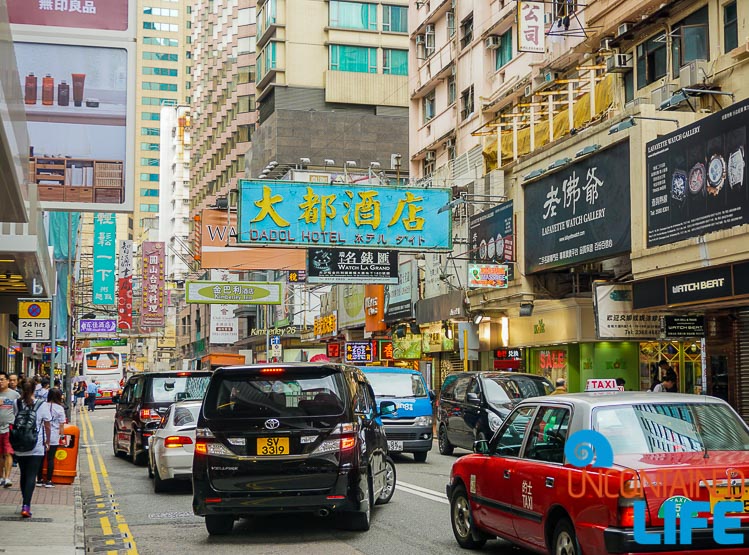 For your own comfort (and sanity) do your best to avoid the MRT and ferries between 5-6:30pm, and to save the city's most popular areas for weekdays (lunchtime which runs from 1-2pm is also bad). Use the weekend to enjoy some beach time or hiking on outlying islands like Cheung Chau.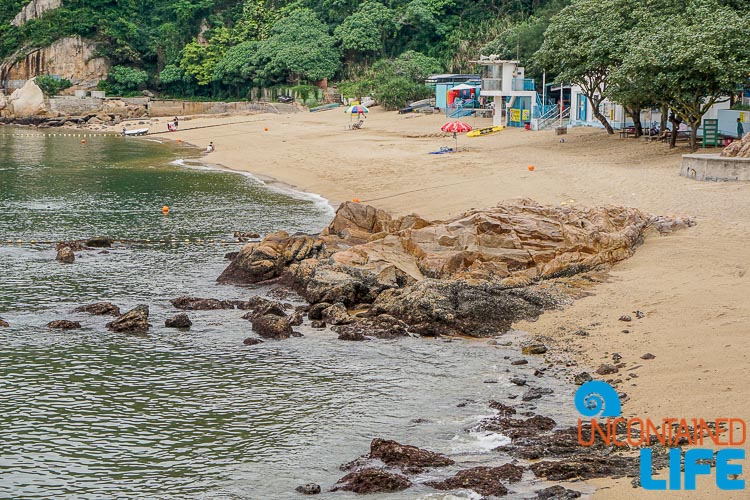 6. Don't Pay Extra for Your View
One of Hong Kong's best-loved attractions is the view from Victoria Peak–and for good reason. The ride up on the tram is great fun, and the views of the Hong Kong skyline can't be beat (even on a rainy day).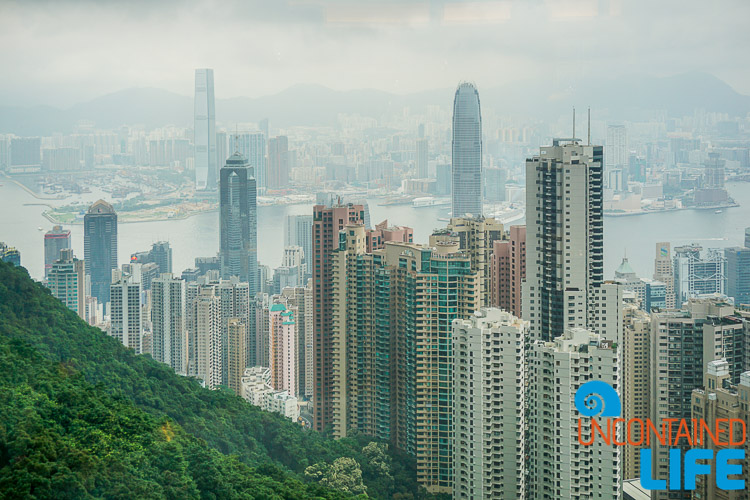 That being said, learn from our mistake and don't let yourself fall for the tourist trap that is the Sky Terrace.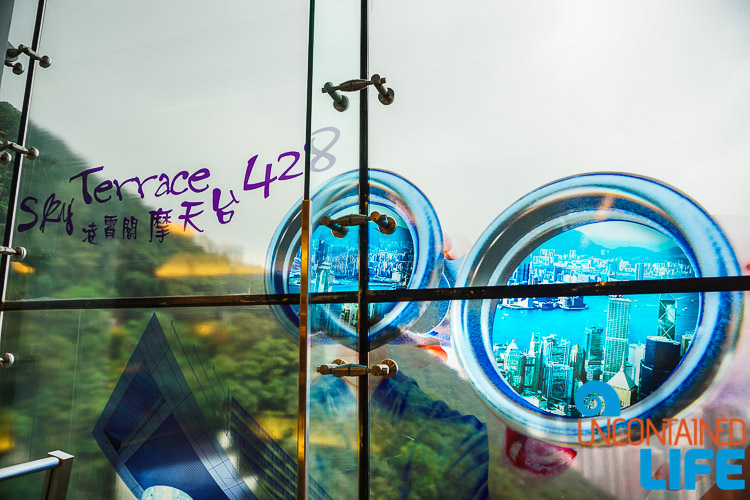 Yes, the view from the Terrace is fabulous, but it's also extremely crowded and expensive. And guess what? There's a FREE viewing platform right next door on top of the Peak Galleria Mall!
7. Don't Underestimate the Language Barrier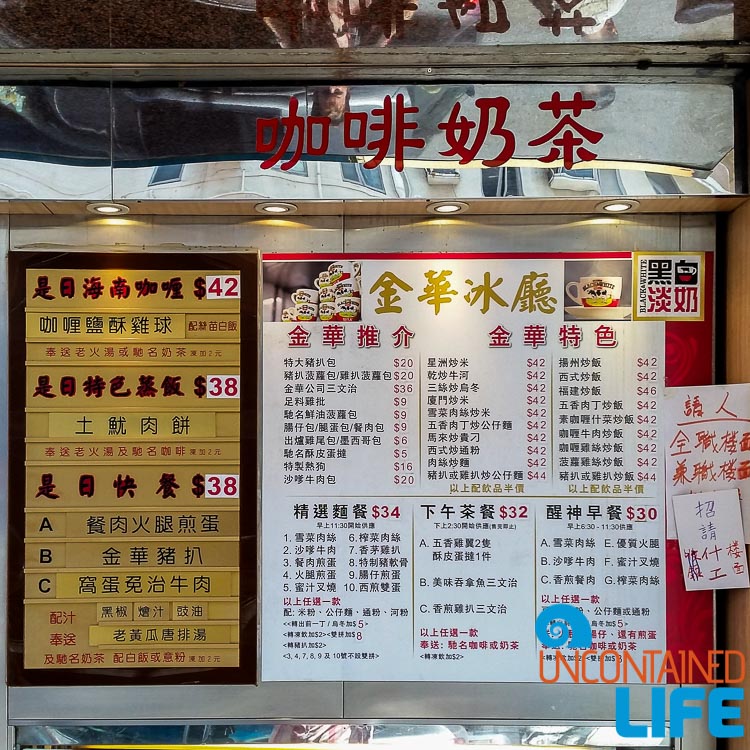 English may be one of Hong Kong's official languages, but, for whatever reason, Justin and I encountered more trouble with the language barrier in Hong Kong than we ever did in mainland China. Of course, we always recommend learning some basic phrases in the local language of anyplace you visit, but navigating Hong Kong requires a bit more than"lei-ho?" ("Hello, how are you?").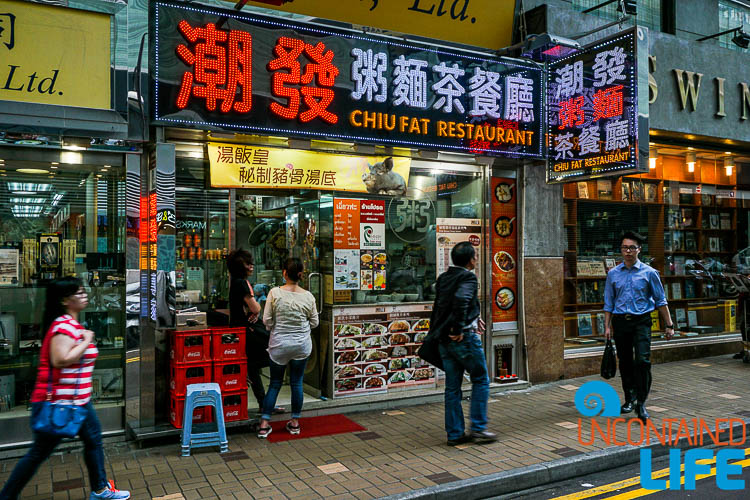 Most restaurants (even cheap cafes) will have some version of an English language or picture menu that allows you to just point to what you want, but try asking a question of the waitstaff in English (unless you're in a high-end place) or finding someone to help you with directions when you've gotten yourself lost (because half the time Google Maps doesn't have accurate locations of places in HK) and you're likely to meet with blank stares. (Note: if you do approach a stranger to ask for help, younger is better since students do learn English in school).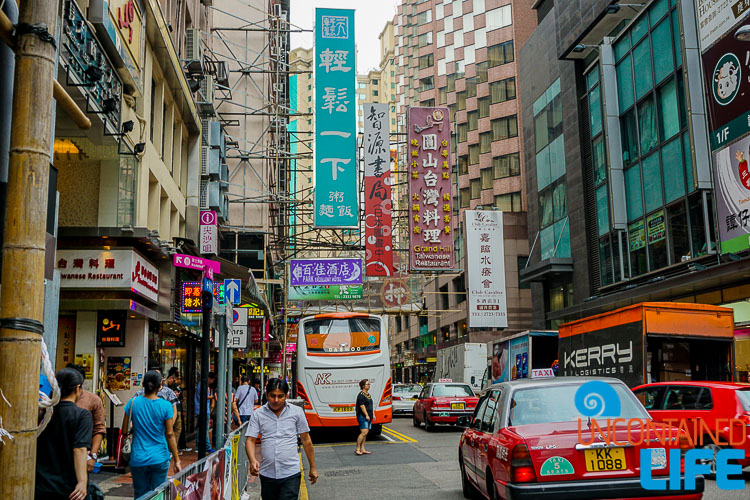 For the least stressful experience, you'll want a solid English-to-Cantonese translation app (Google Translate defaults to Mandarin, but the iTranslate app will do Cantonese) and, whenever possible, you'll want to look up, and take pictures of the storefronts of places you want to go before leaving your accommodation. If your accommodation has a concierge, you can also ask them to write down your destination(s) in Chinese characters before hitting the streets. 
8. Don't Expect "Western-Style" Restaurant Service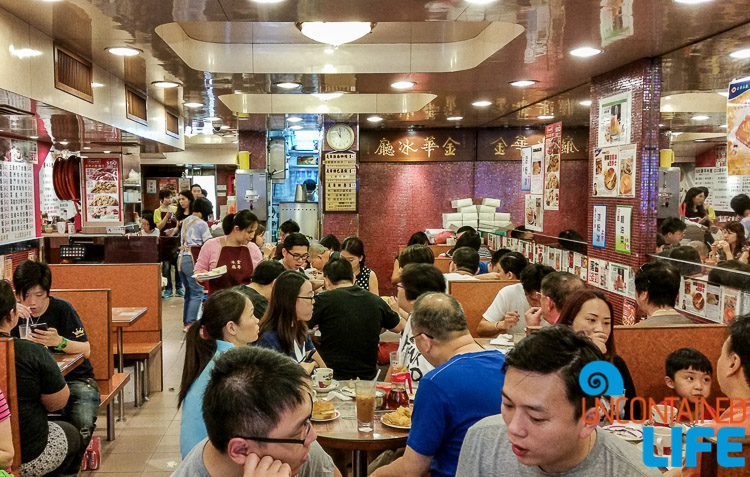 Unless you only plan to eat places catering to Western tourists (don't!) while you're in Hong Kong, you'll need to adjust your expectations of what restaurant service entails to the local norms. A few tips:
–While in some cases you'll be seated, handed a menu, and left to read it in peace, in many places, a waiter will appear to take your order mere moments after you've been seated. If that happens, do not just let him/her stand there while you attempt to speed read the menu. While, from your perspective, it may seem like the waiter expects you to know what you want from the moment you sit down, what is in fact occurring is a show of politeness. The correct response to this behavior (unless, of course, you do in know what you want right away) is to dismiss the waiter (politely) until you are ready to order–then you will need to catch a waiter's eye, or put your hand up.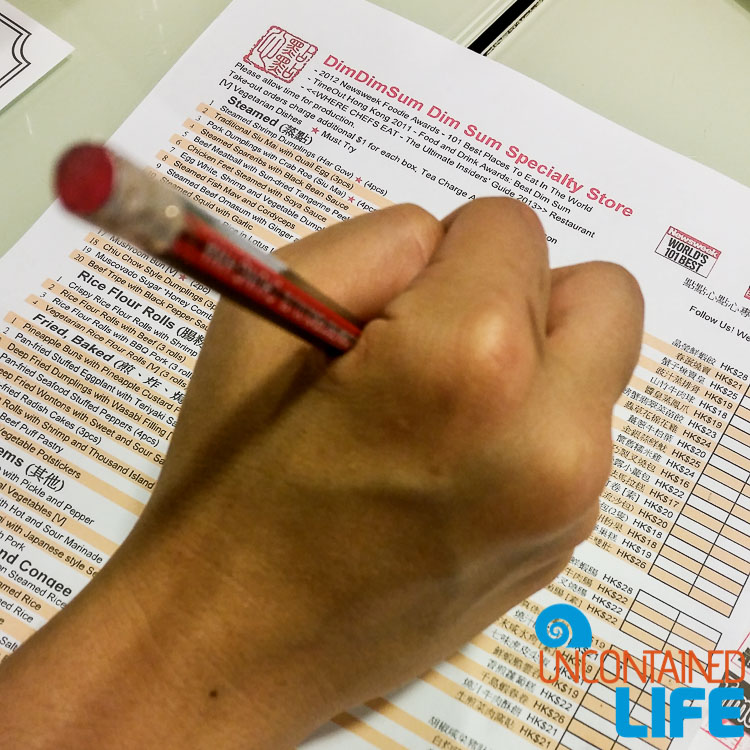 –In contrast to the earlier behavior, if you need anything during your meal, or would like dessert, or the cheque at the end, you may feel completely abandoned by the waitstaff. Don't be afraid to wave a hand or otherwise signal you need attention. In most restaurants, you won't have a dedicated waiter–so feel free to flag any member of the waitstaff to help you. In many instances there are limited members of the staff who speak English, and you may be ignored by the staff until such time as the English-speaker is able to come to you. Don't be offended–just be patient and persist in signaling until you get service.
–Most restaurants in Hong Kong will add a 10% service charge on to your bill. You are not expected to tip more than this, but if the service has been superb, you can round up.
9. Don't Just Eat Chicken and Rice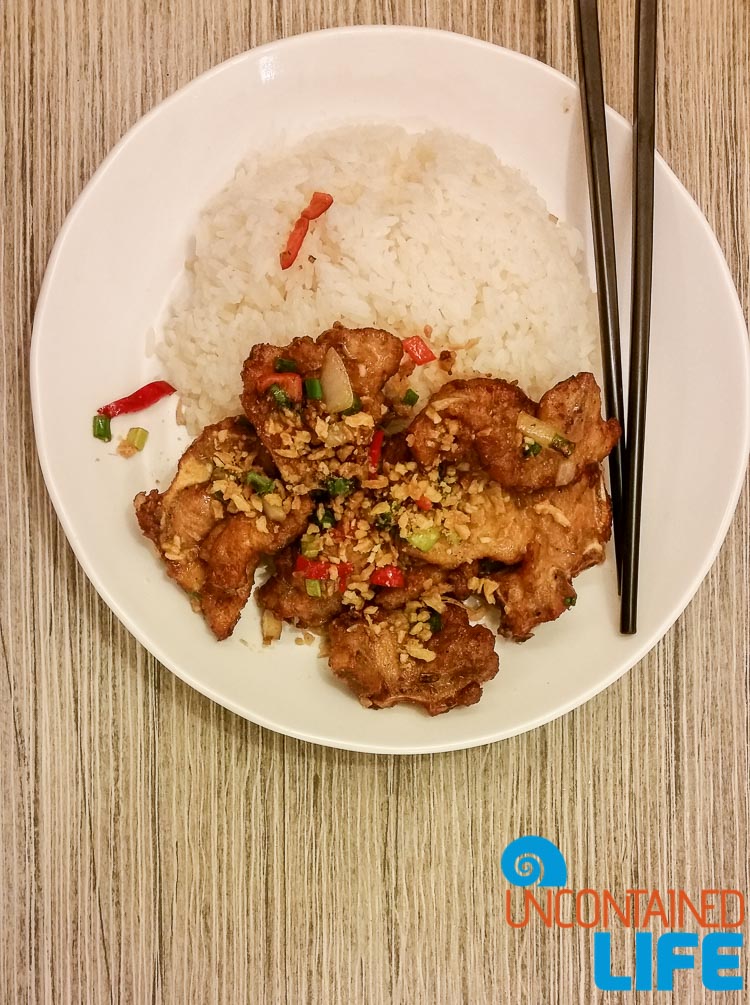 The breadth and variety of foods available in Hong may seem overwhelming to the tourist whose only experience with "Chinese food" is the Anglicized varietals found back home. But even without venturing too far outside your comfort zone, there's still plenty of classic Hong Kong cuisine to enjoy.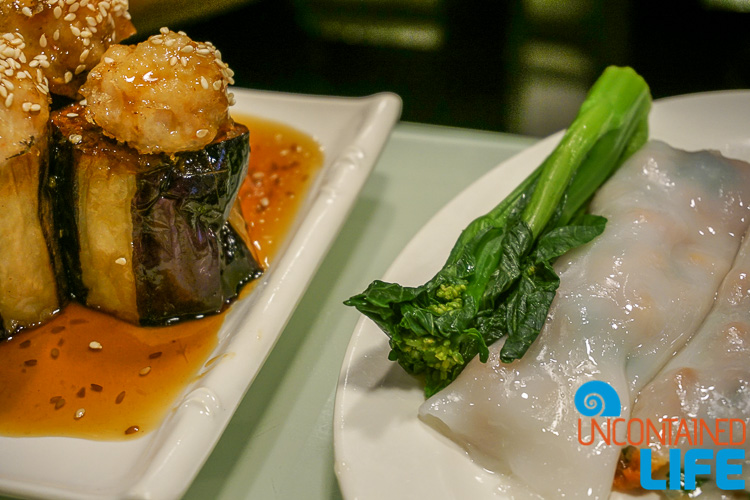 In addition to dumplings and dim sum, be sure to try Hong Kong-style boneless pork ribs and, of course, some of the city's mouth-watering baked goods (see our recs. for where to get those delicious bites here).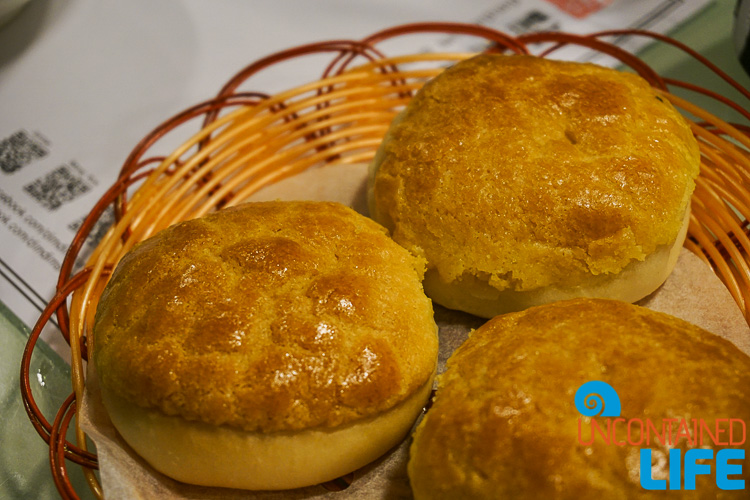 Hong Kong also offers fantastic international fare and fusion cuisine (like the hot new restaurant, Town, which has been receiving rave reviews). Be sure to budget for at least one high-end meal while you're in town–your taste buds will thank you!
Bonus tip: If you're craving an American-style breakfast that actually tastes like the food you'd find at a diner in the States (rather than the common "American Breakfast" found in Asia which is more, shall we say, a loose interpretation of the concept of bacon and eggs) you can't go wrong with The Flying Pan (9 Old Bailey Street, Hong Kong).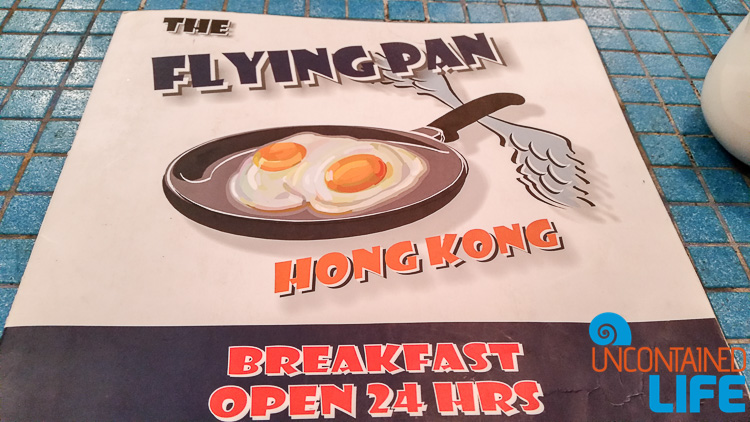 When we visited, we tried the sampler plate (basically one of everything) and a lox-and-cream-cheese bagel. Both were delicious. And the bottomless coffee? Tasted like home.



10. Continuing on to the Mainland? Don't Be Surprised by Bumps in the Road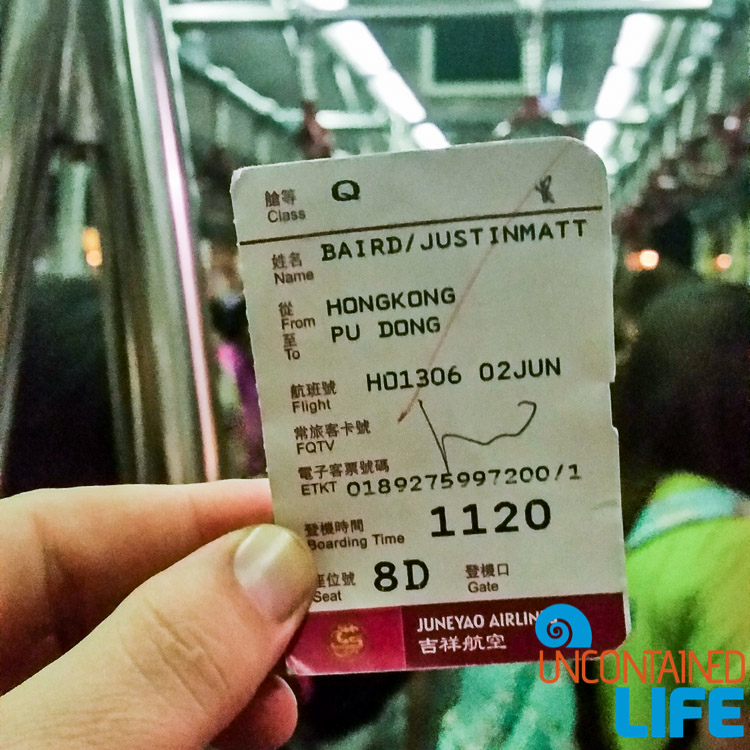 It's not a widely publicized fact, but do a few targeted google searches and you'll discover (as we did) that delays in travel from Hong Kong to Mainland China are quite common. Justin and I ended up stranded in Hong Kong airport for 24 hours because Shanghai wasn't letting any planes land. (We made friends with a Shanghai resident during our wait who told us that more than half of the times he's traveled between Hong Kong and Mainland China he's ended up spending the night in the airport or having his flight cancelled.) Meanwhile, our friends who chose to take the train to the mainland also ended up delayed by nearly 13 hours. In short, prepare for the worst and hope for the best!
Are there any other "survival" tips you'd give someone about to visit Hong Kong? Share them in the comments section below!
---
Other Useful Visitor Information:
Hong Kong Visa Requirements (as of 2015): U.S. Citizens visiting Hong Kong for less than 90 days are not required to obtain visas. Hong Kong generally requires that visitors hold a U.S. passport valid for at least one month past your visit date, a reserved plane or train ticket for your departure from HK, and evidence of adequate funds for your stay. Those wishing to stay in Hong Kong more than three months must obtain a visa from a Chinese Embassy or Consulate. Visitors are not permitted to study or work (whether paid or not). For information on Visa requirements for visits to Macau or Mainland China, click here. 
Money: Hong Kong uses the Hong Kong dollar rather than the Chinese Yuan. At the time of writing, 1 USD = 7.75 HKD.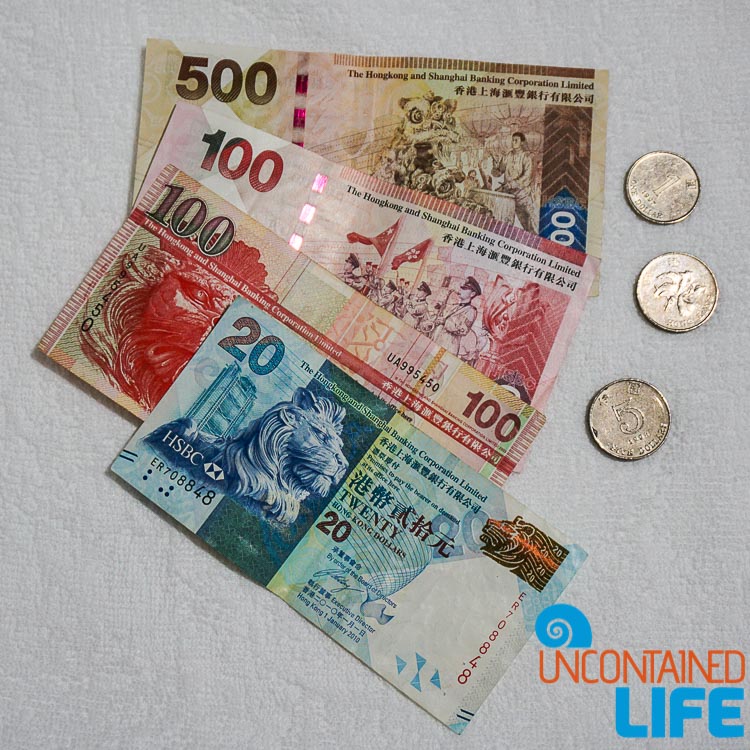 Getting to HK from the Airport: The quickest option for getting into Hong Kong from the airport is the Airport Express train (24 minutes, $60-100 HKD depending on destination; group discounts available). Free shuttle bus service is available, taking passengers from Kowloon or Hong Kong stations to most major hotels and transport interchanges. The least expensive option is the bus. Popular routes include the A21 (HK$33 for adults, HK$16.5 for children) to central Kowloon and the A11 (HK$40 for adults, HK$20 for children) to central areas of Hong Kong Island. See more info. on the Airport Express and Bus Routes here.
Accommodation: The best way to find the best accommodation for your budget is to shop around. Find the best deal, compare prices, and read what other travelers have to say on TripAdvisor.
Are you on Pinterest? Pin this post!