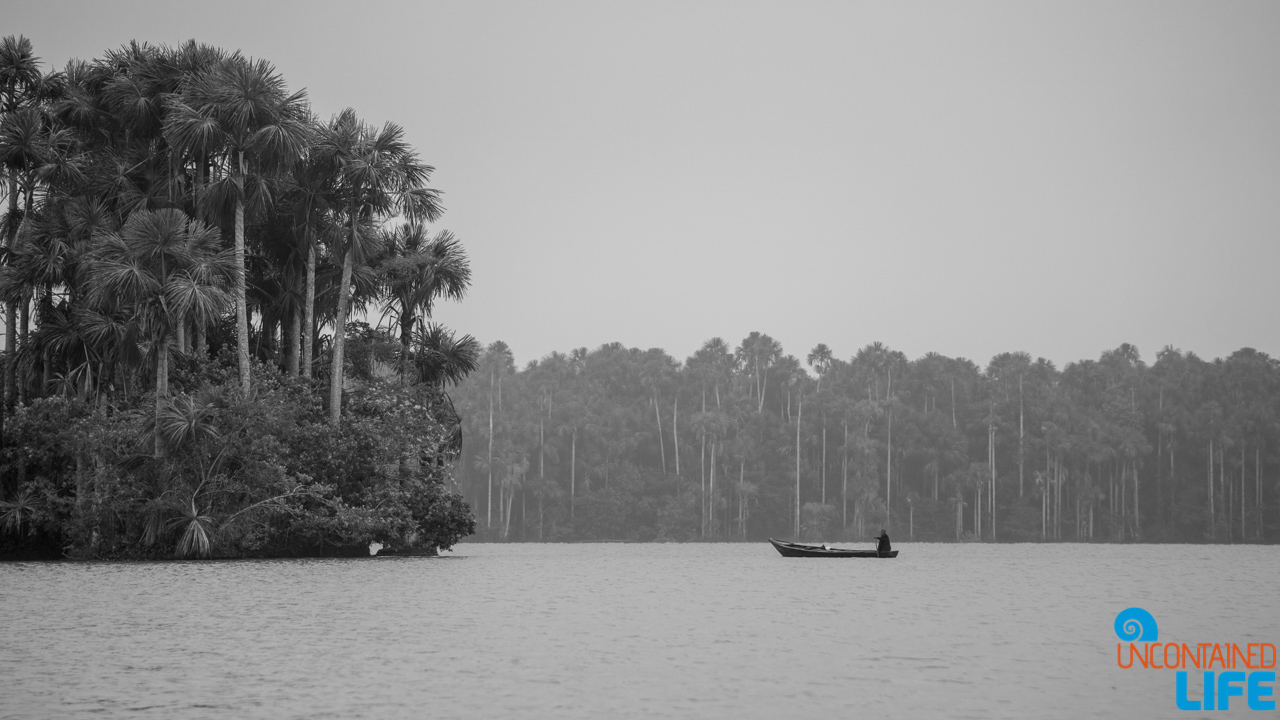 Justin's and my visit to the Peruvian Amazon was one of the highlights of our time in Peru. From spotting Caymans and Capybara during a nighttime river cruise to learning the medicinal properties of plants and getting a bird-eye view of the rainforest canopy, it was a whirlwind adventure! But part of what made our visit to the Peruvian Amazon enjoyable, was that we had properly prepared for the trip's challenges. (Indeed, we found that, throughout our time in South America, preparation was the best indicator of whether or not we'd end up having a fun, safe experience.) And we want to share our top ten "know before you go" tips with you!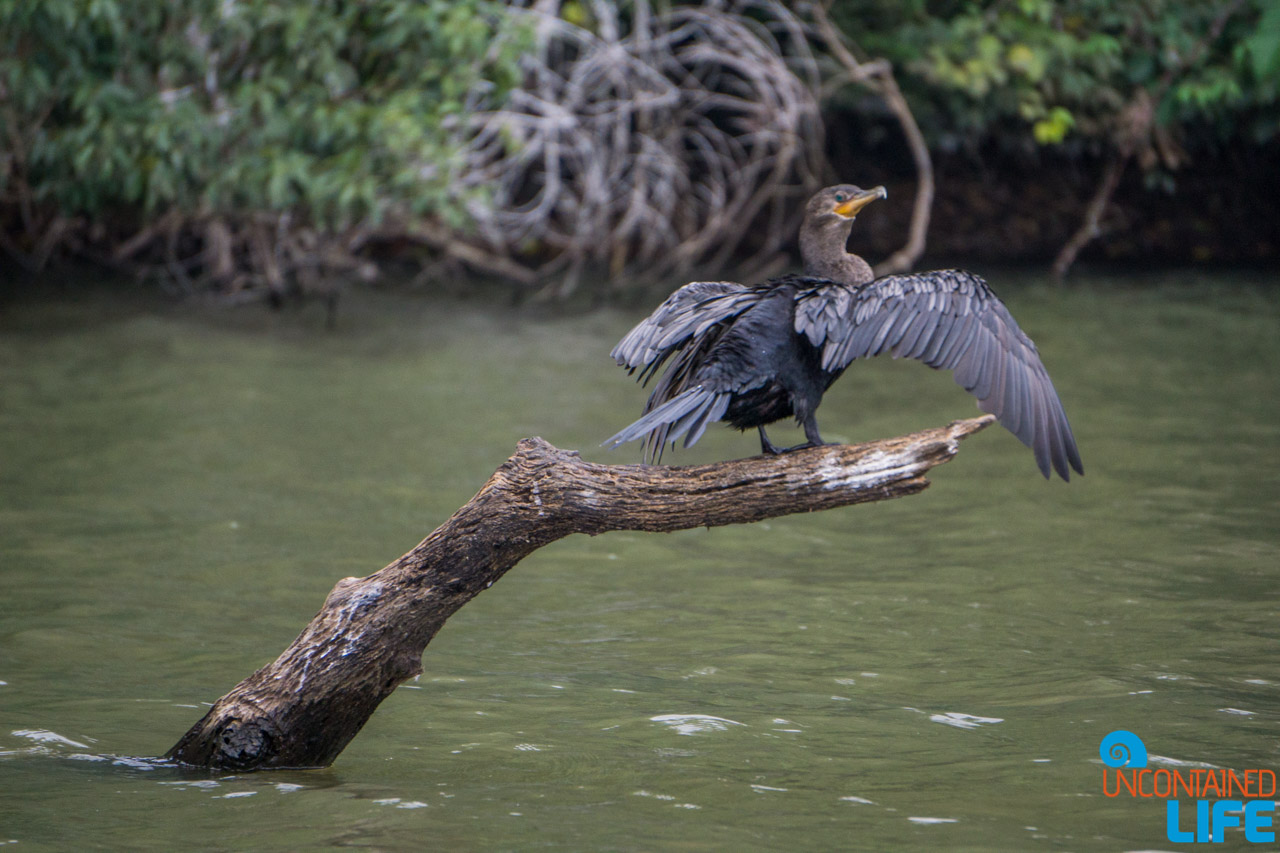 1. Know When to Go
Peru has distinct "wet" and "dry" seasons. In general, it's better to plan a visit to the Peruvian Amazon during the dry season (May-Oct.). While temperatures in the Amazon remain high throughout the year, May, June, and July typically offer the coolest weather (mid to high 80's). 
If you do decide to visit during the wet season, (Nov-March), you can often find better discounts on accommodation and tours. That said, a visit to the Peruvian Amazon during the rainy season comes with some challenges: you may find yourself having to hike through thick mud (most tours provide mud boots), and you may find tour activities truncated since venturing out in heavy afternoon rains can be dangerous.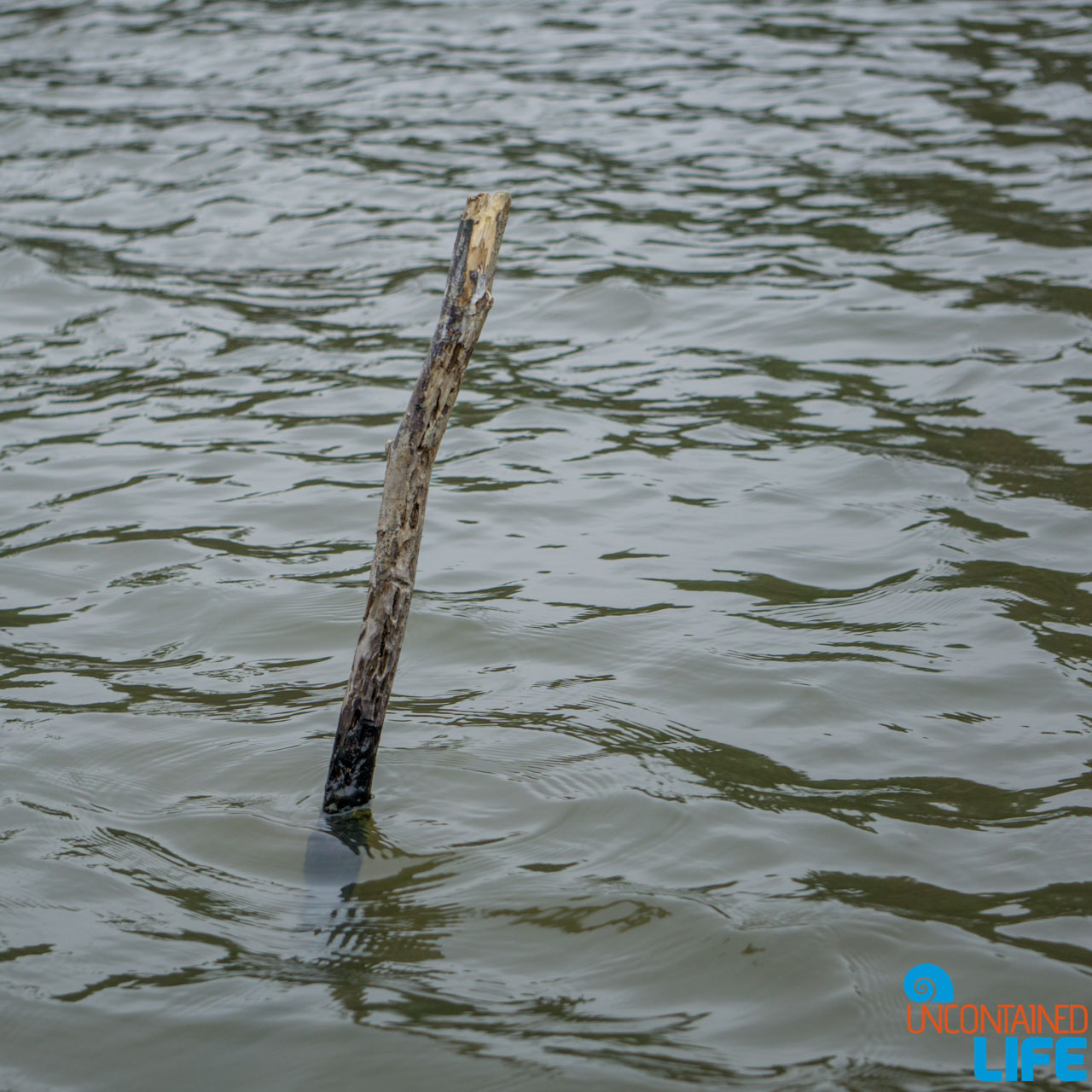 2. Pack the Right Gear
We've written before about what travelers should (and shouldn't!) pack for South America. But a visit to the Peruvian Amazon is a bit of an exception to those suggestions: there are some things you'll want to bring for your adventure that you won't need elsewhere. Still, you probably need less than you think, and unless you're planning a particularly hardcore experience, you can still leave most of that survival gear at home. Here's what WILL be important:
Lightweight, breathable, quick-drying clothing. (Long sleeves and pants are best. Tan clothes attract the least number of insects.)

Lots of socks and underwear.

Good hiking shoes. (Note, for most trips, you won't need special hiking boots. We did all our walks in our Merrell sneakers.)
A hat, a refillable water bottle, a small but sturdy flashlight, and, if you're female, a p-style (trust me–you'll love it.)

Mosquito repellant (more on that later), sunscreen, and wet wipes.

A lightweight day-pack. (We used the day packs which came with our Osprey bags, and managed to pack everything we needed for 3 days, 2 nights in the Amazon in them.)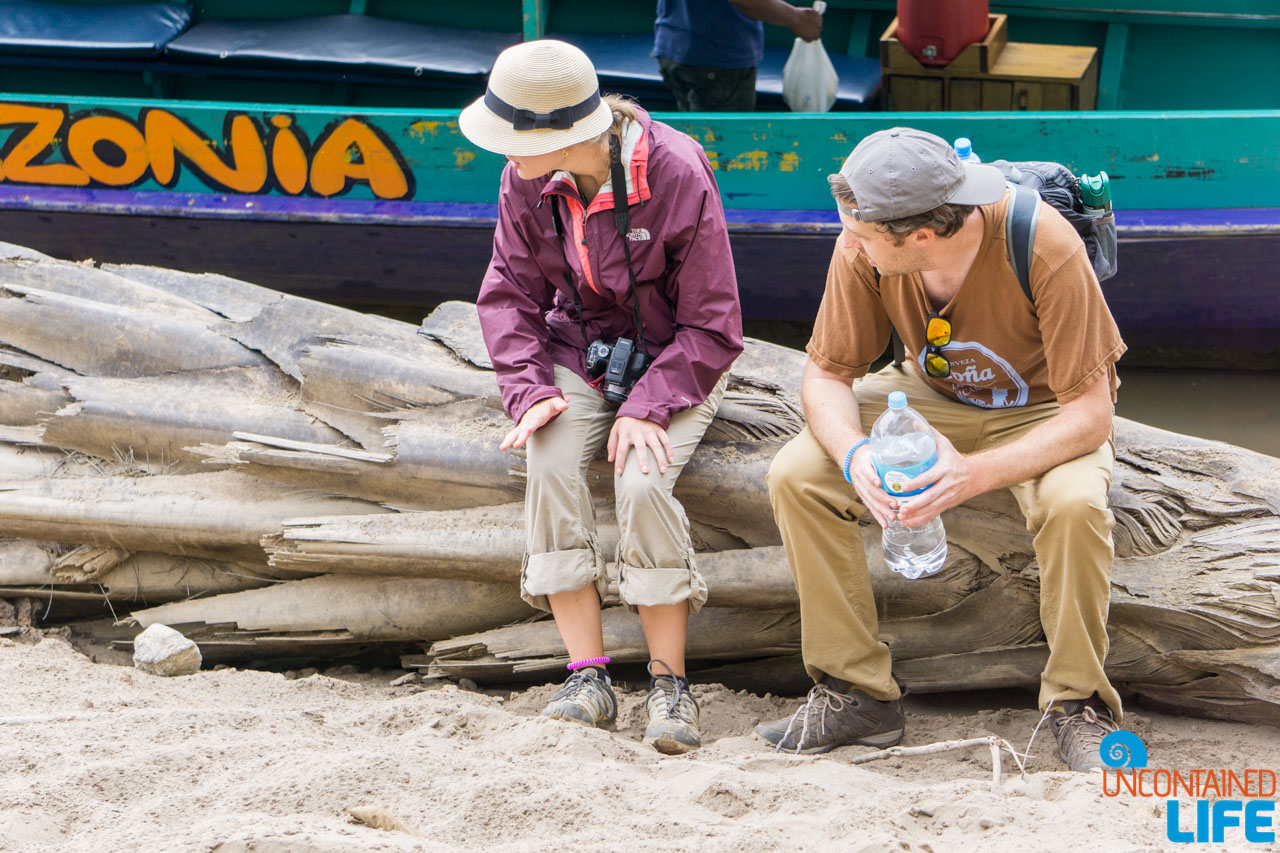 3. Bring Cash
ATMs are difficult to find in the small cities where travelers land before venturing out into the jungle, and credit cards won't be accepted in local markets or small restaurants. Plus, you'll want to be able to tip your accommodation staff and guides in cash.
That being the case, it's best to stock up on some cash in Lima (where most travelers stop en route to other Peruvian locales) or before leaving the airport at your destination city. If you want to avoid ATM fees, consider opening a Charles Schwab checking account: it has no deposit minimums or monthly fees and will reimburse any ATM fees generated anywhere in the world. We don't recommend changing money, as the rates tend to be poor.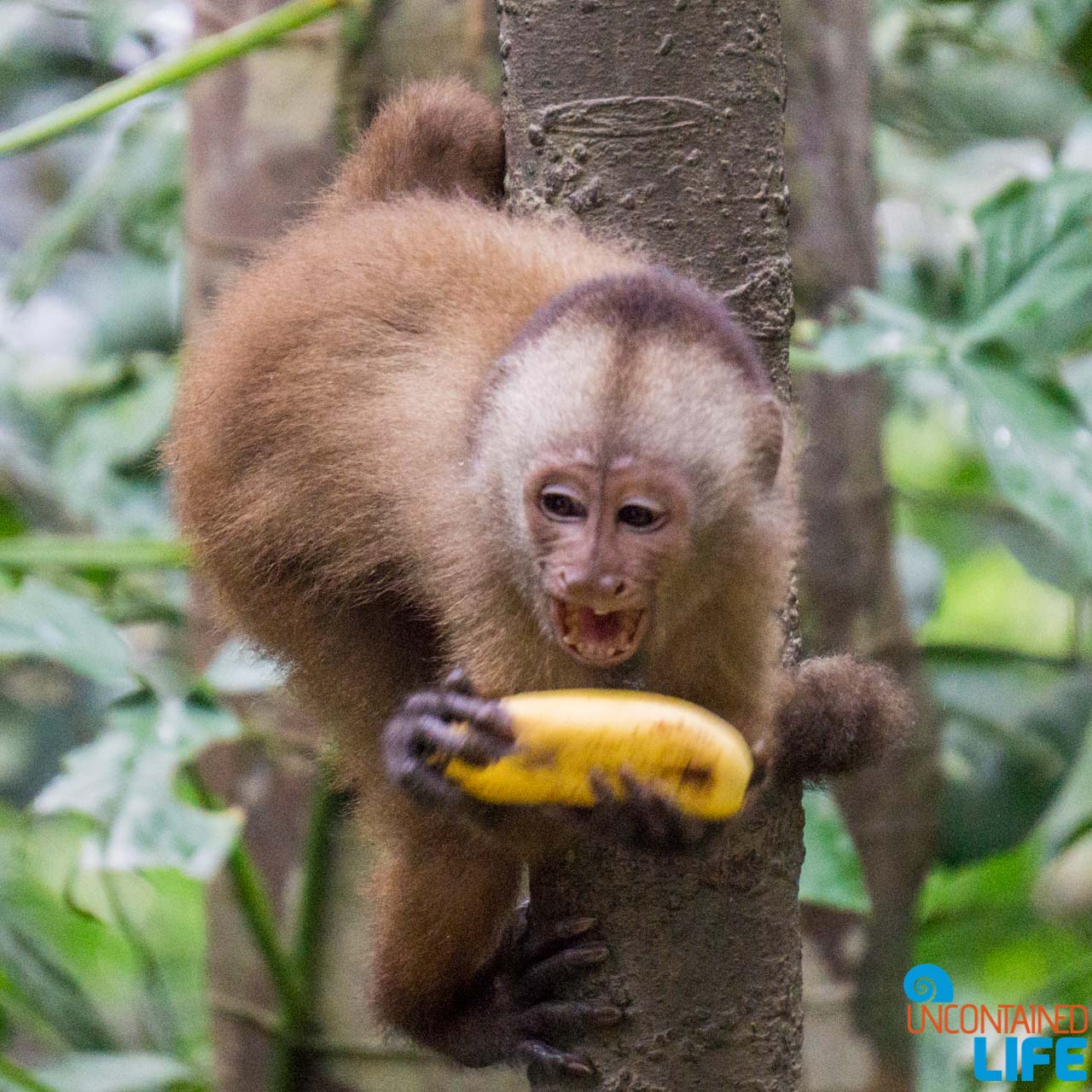 4. Get Vaccinated
Depending on your home country, vaccinations can be pretty expensive*–but so can contracting a serious disease! So don't mess around: get the shots you need before your visit to the Peruvian Amazon. These shots include:
Yellow Fever (required)

Hepatitis A and B (recommended)

Typhoid (recommended)

Tetanus (recommended)

You may wish to take anti-malarial medication…but it's not necessary for most Amazon trips.
*If you are planning to visit one or more South American cities before heading to the Amazon, or if you're on a round-the-world adventure that includes stops in Southeast Asia, it's very possible to get your vaccinations at a fraction of the cost. (This is what we did when we visited Bangkok.) Most major cities in South America and Southeast Asia have travel clinics which can offer you the shots you need for the Amazon. (Note: sometimes multiple shots are needed, and some vaccines take a couple of weeks to reach peak effectiveness). Just be sure to confirm a clinic is legit before going this route (look for official hospital affiliations, reviews from fellow travelers, google the clinic's doctors, etc.)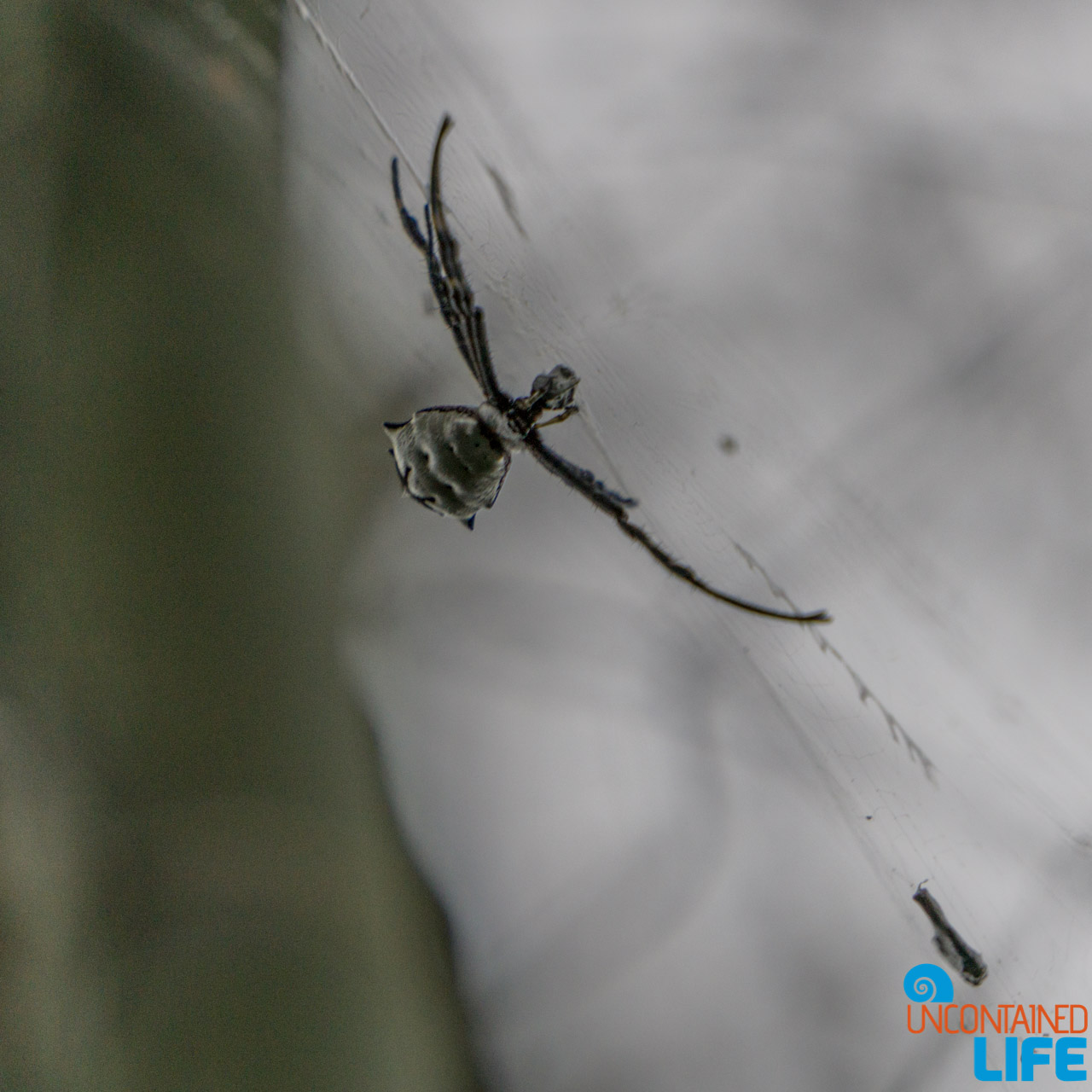 5. Be Prepared to Go Offline
Even if your Amazon accommodation offers wifi, chances are the connection will be very slow and spotty. To save yourself aggravation, it's best to simply prepare to be offline during your visit to the Peruvian Amazon. If you must rely on translation apps to communicate in Spanish, you can download Google Translate's Spanish language pack in advance of your trip, and use it without wifi during your stay in the Amazon.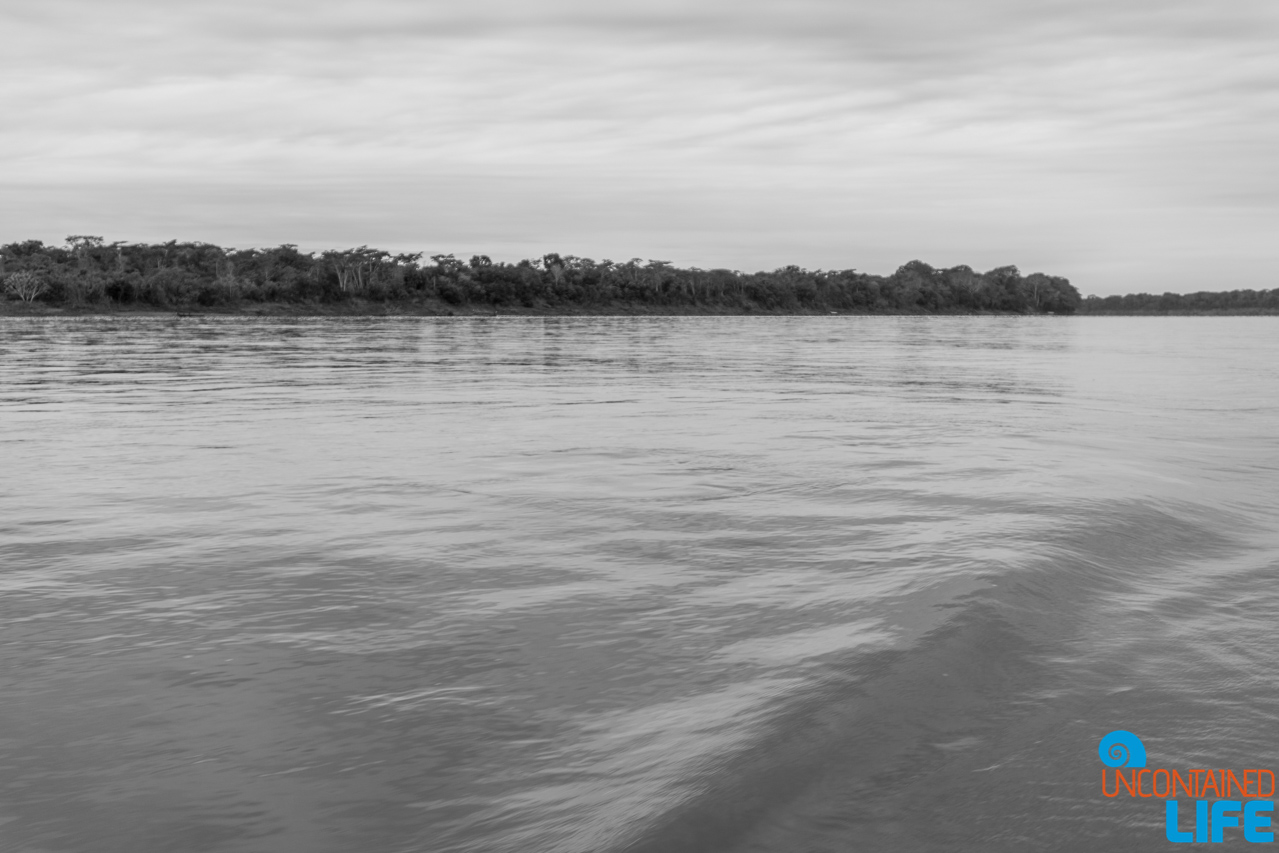 6.Bring Extra Memory Cards
Because you'll be offline (or have limited connectivity and internet speeds) and often only have electricity for a few hours a day during your visit to the Peruvian Amazon, that means you won't be able to upload the images from your memory card during your trip. So, don't make the mistake of not bringing enough memory for all the photos you'll definitely be snapping!*
*Quick note from Justin – Bring your long lens. I shot 95% of my photos with my long lens.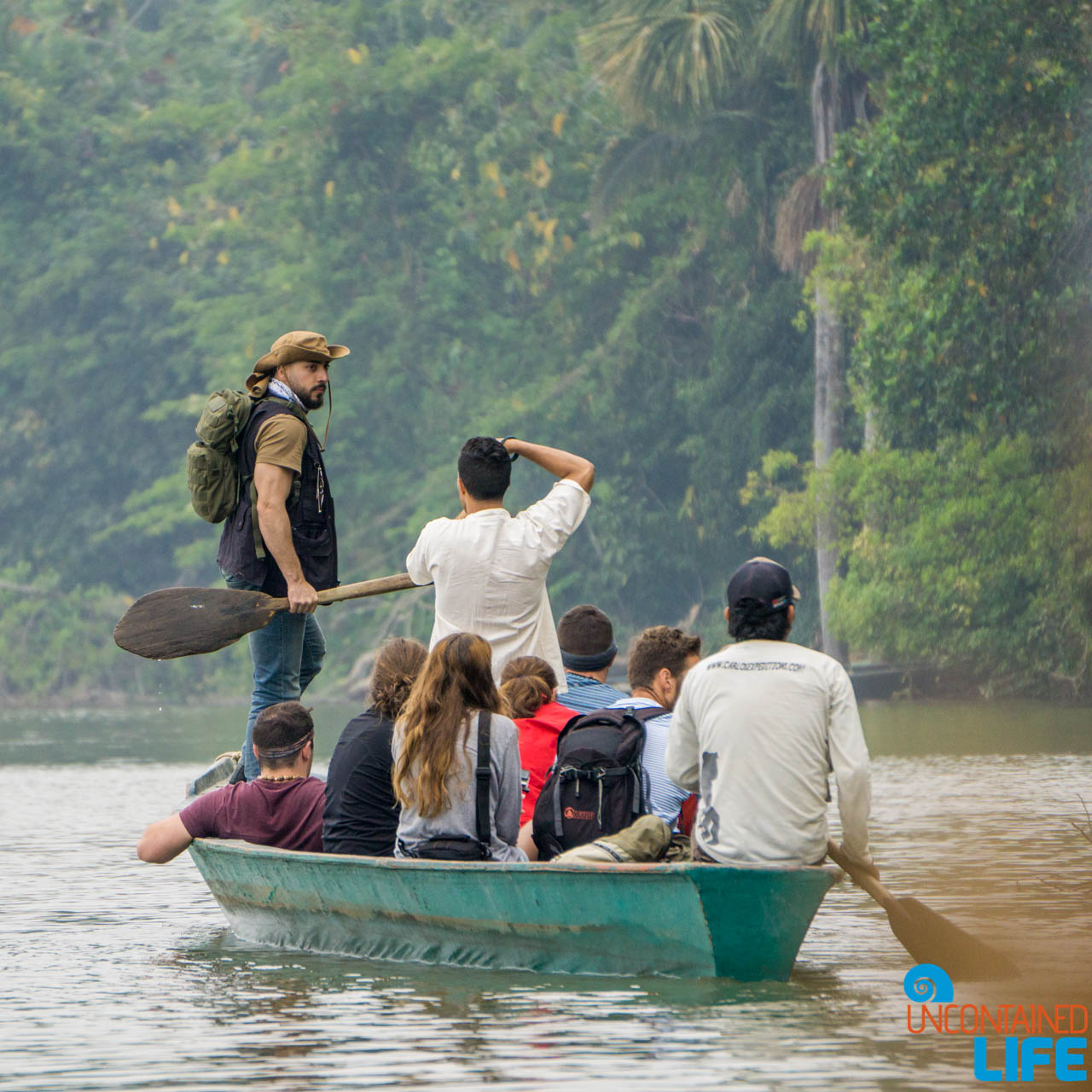 7. Don't Skimp on Getting There
Many folks looking to save a little money on their visit to the Peruvian Amazon make the mistake of skimping on their travel from Lima to Iquitos or Puerto Maldonado. Don't. With the increase in the number of budget local airlines in Peru, a flight to the Amazon can be had for as little as $40 each way from Lima (depending on travel dates). It's worth it to pay a bit more to fly rather than deal with 24+ hours on a bus.
Still, if you must travel by bus, fork out the extra $5-10 for first class: not only will your seat be much more comfortable (most 1st class seats recline 160 degrees), you'll be on the first level which means much less swaying-sensation…which means it's less likely that you, or anyone seated near you will get motion sickness.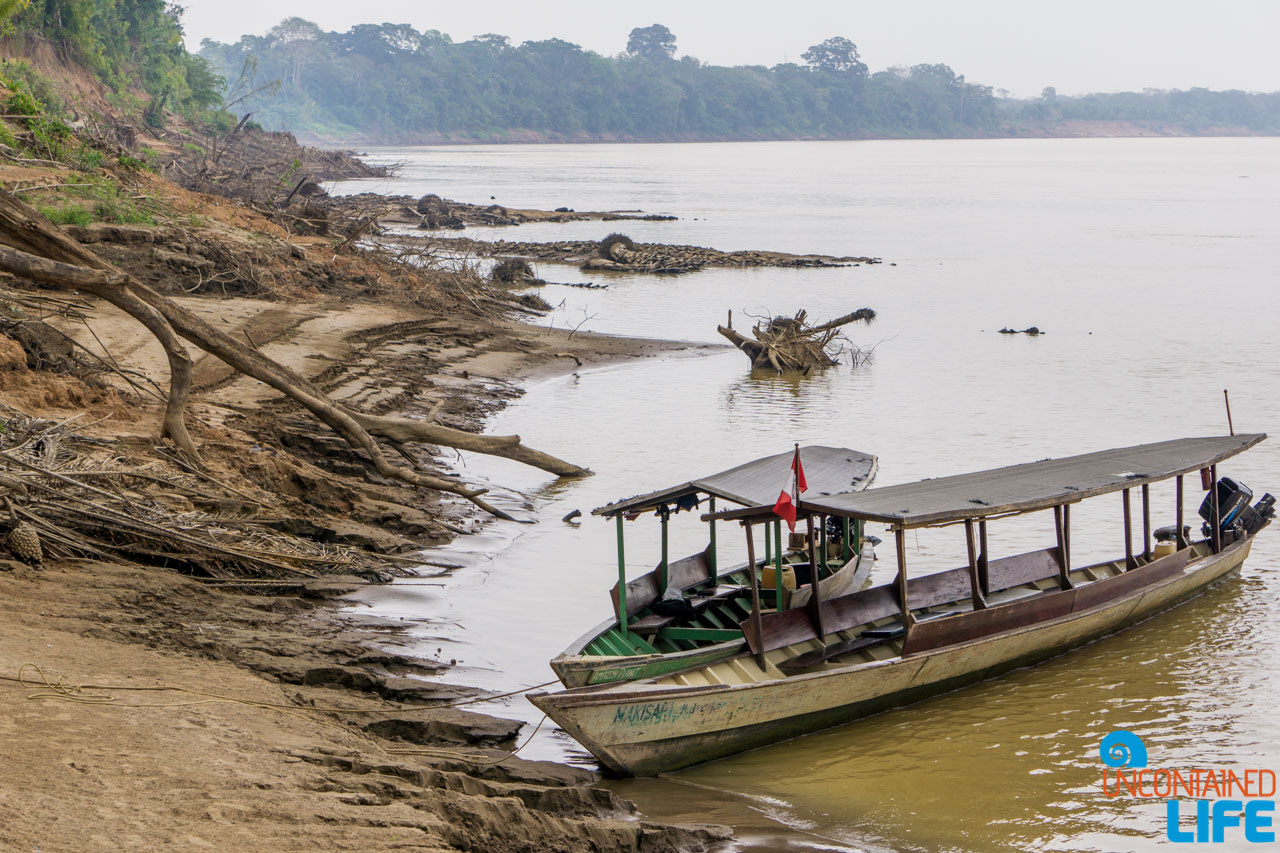 8. Set Realistic Expectations
When Justin and I visited the Peruvian Amazon we were extraordinarily fortunate in terms of wildlife-spotting. (Our guide told us that, often, a lot of the animals guests are told they may see on their trip, don't end up showing.)
That said, set realistic expectations in terms of what animals you think you'll see in the Amazon: birds will definitely abound; Caymans are likely; monkeys are possible. Other creatures…know that it's more likely than not that they won't appear.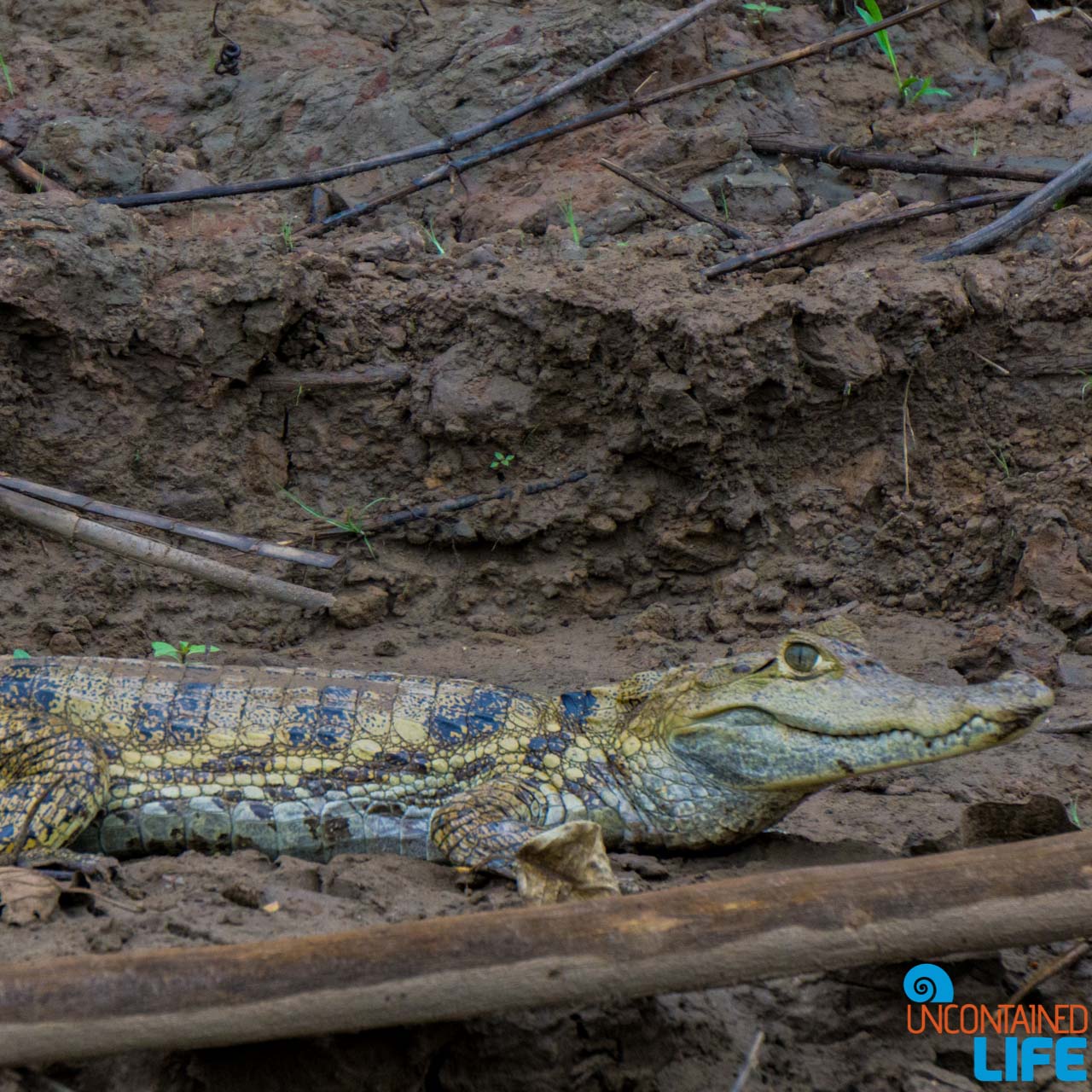 9. Take the Mozzies Seriously
It's probably no surprise to you that mosquitos abound in the Peruvian Amazon. But when it comes to mosquitos in South America, it's important to recognize that bites can lead to more than just itchy welts. Dengue Fever and Zika are real concerns. So make sure your repellant is truly up to the task: most non-Deet repellants won't cut it in the Amazon, though you should be sure to test for allergic reaction before covering your body in such toxic stuff. Be sure to wash the Deet off your skin once you are back indoors, and do not spray Deet in enclosed spaces.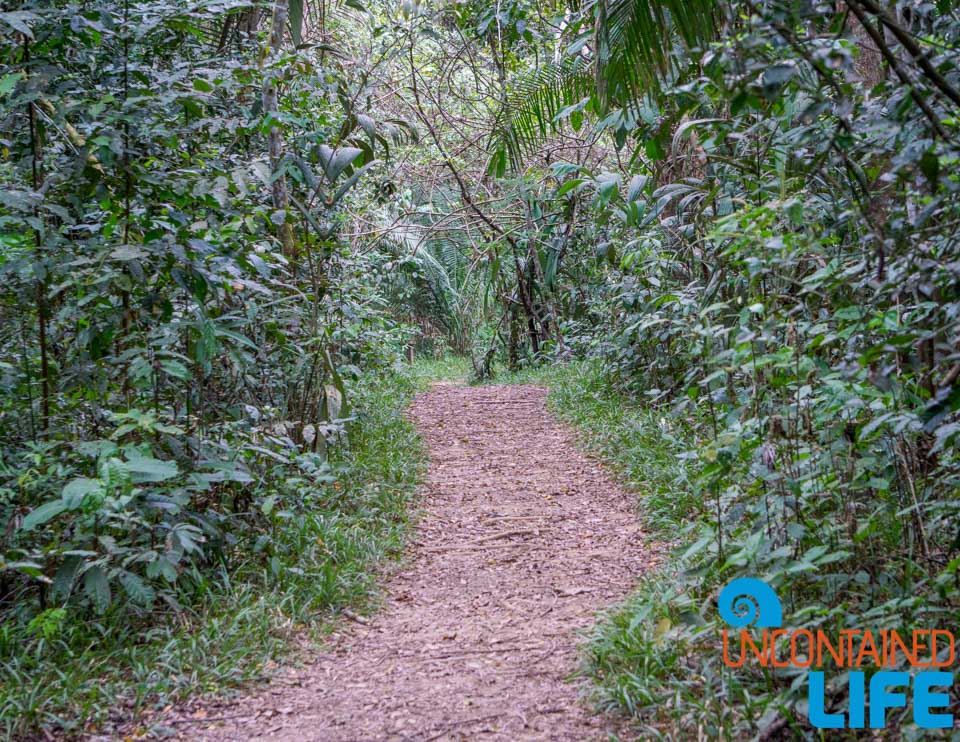 10. Consider Travel Insurance
For big trips like a visit to the Peruvian Amazon getting travel insurance is a really good idea (some tours may even require it). Travel insurance will cover you in case you have to cancel your trip unexpectedly, in case of an emergency medical event (say, if you break your arm on a hike), and/or if your luggage gets lost or stolen. Personally, we recommend World Nomad–we've never found more comprehensive coverage at a better price. You can get a no-obligation quote by using the form below, or by heading over here.