Renting a car in Morocco is an easy and fun way to see amazing sights (like the Sahara Desert!) That said, there are a number of country-specific quirks you want to know before hitting the road. Here are our best tips for renting a car in Morocco: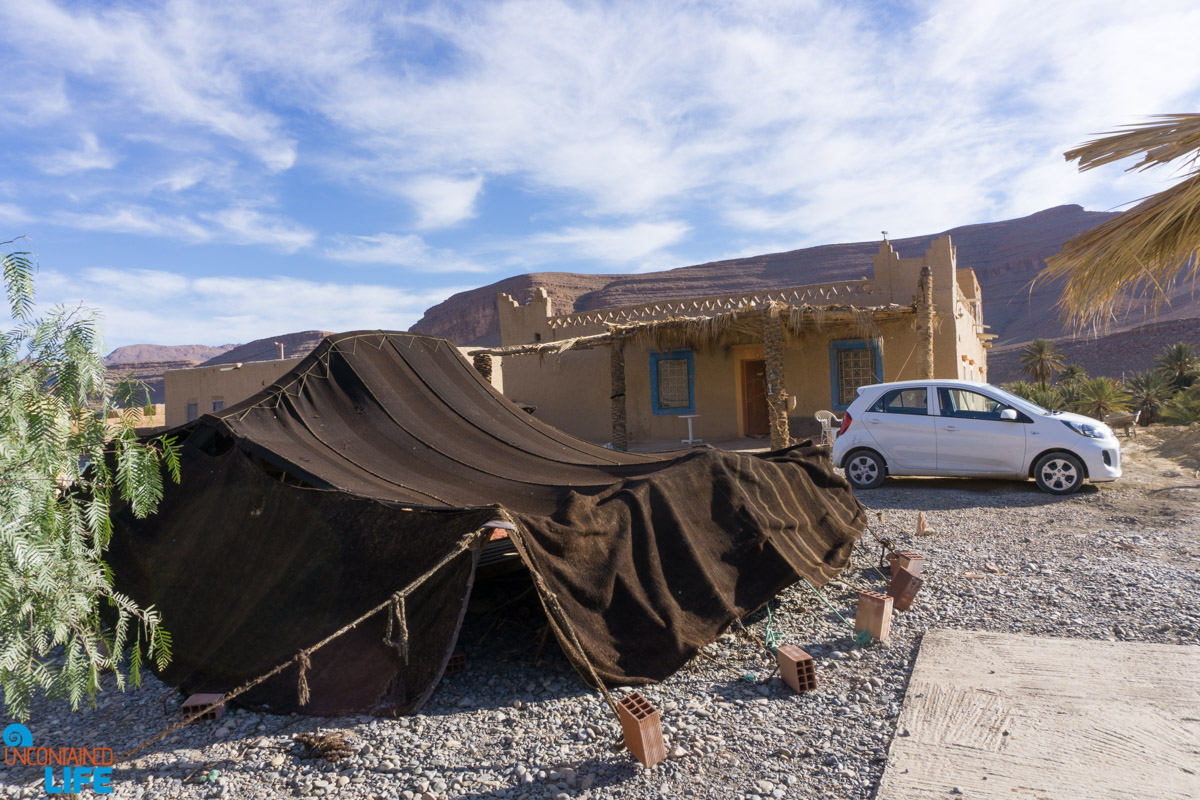 1) Follow speed limits religiously – The main reason people have bad experiences when renting a car in Morocco are because they get caught speeding or fail to follow police stop protocols (the stops can appear out of nowhere, but will ALWAYS occur as you approach any town or city). Speed limits can drop from 80 km/hr to 30 in a matter of yards. So, keep you eyes peeled and your braking foot at the ready.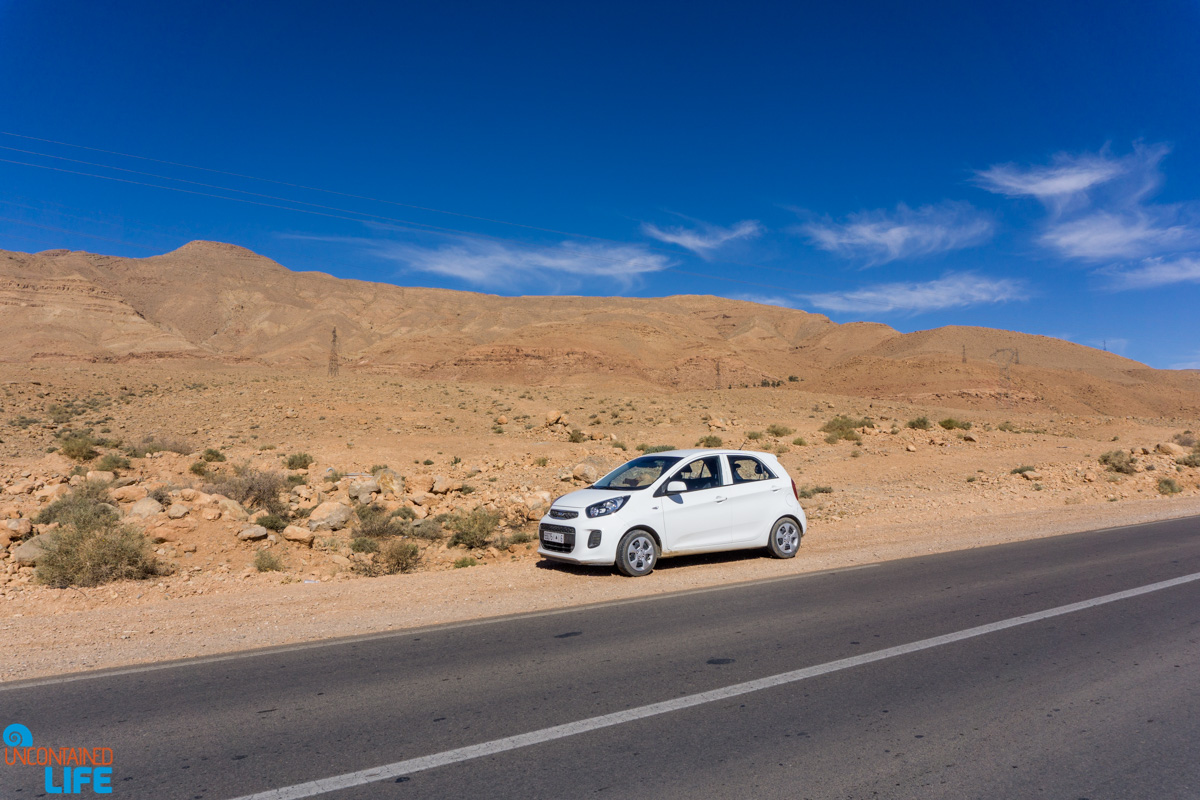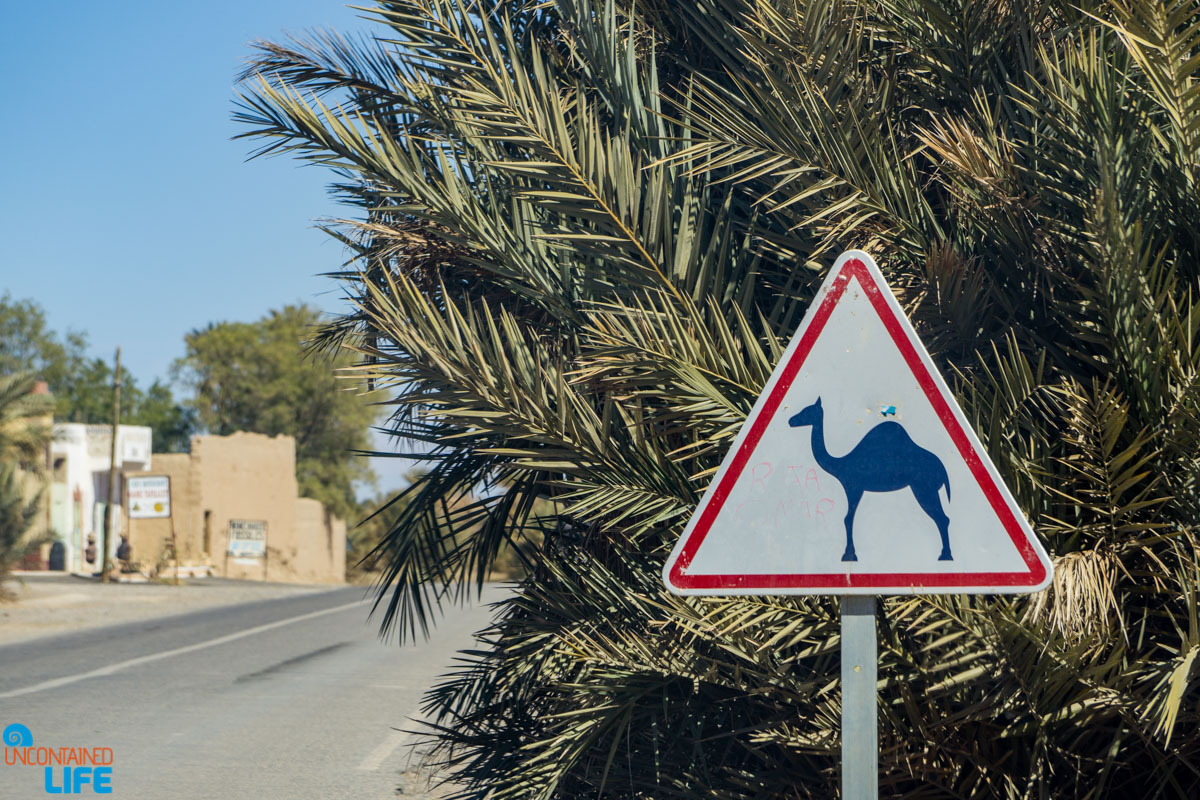 2) Understand how police checkpoints work – When approaching a police checkpoint you will typically see two signs: the first requires you to slow, the second, requires you to come to a full and complete halt. Wait until the authorities wave you forward after stopping or, if they want to examine you papers, simply hand over your driver's license, together with the paperwork provided by your rental company.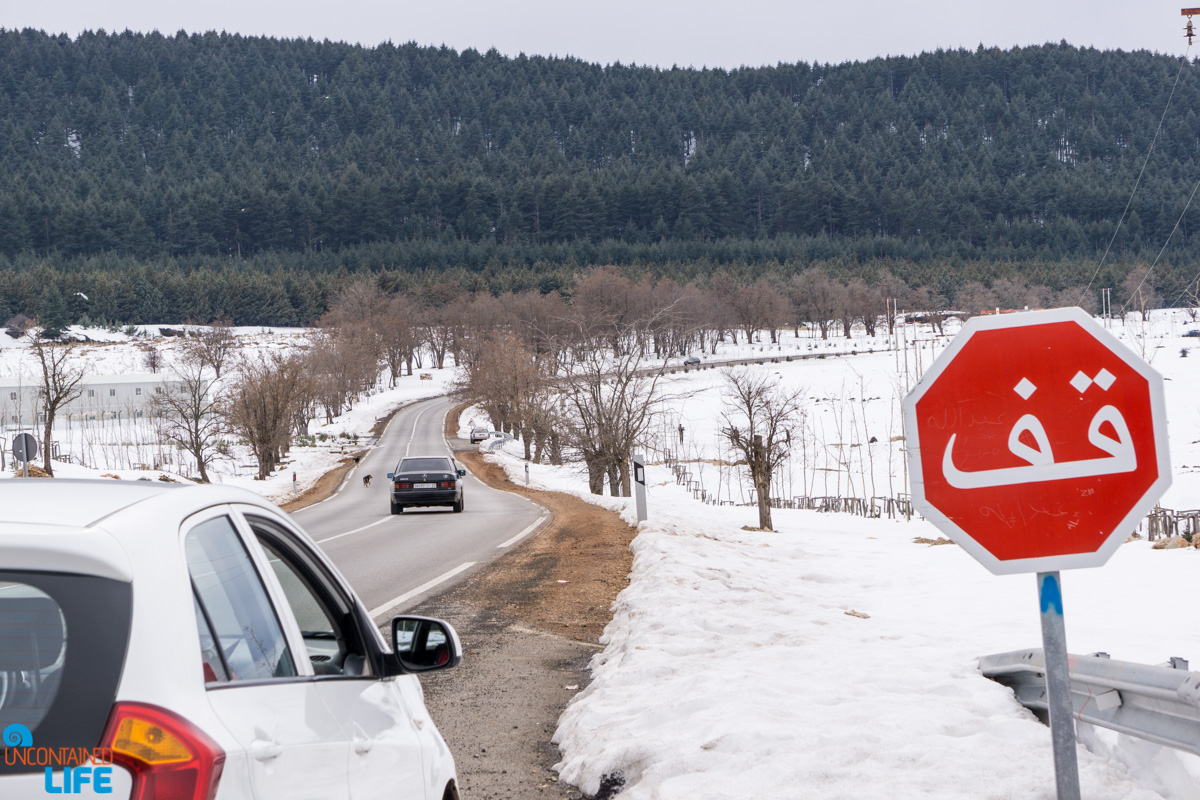 3) Get comfortable with playing "chicken"– Outside of cities, people often drive in the middle of the road in Morocco. While they usually get back in their lanes when passing, note that biggest car/ truck always gets the right of way.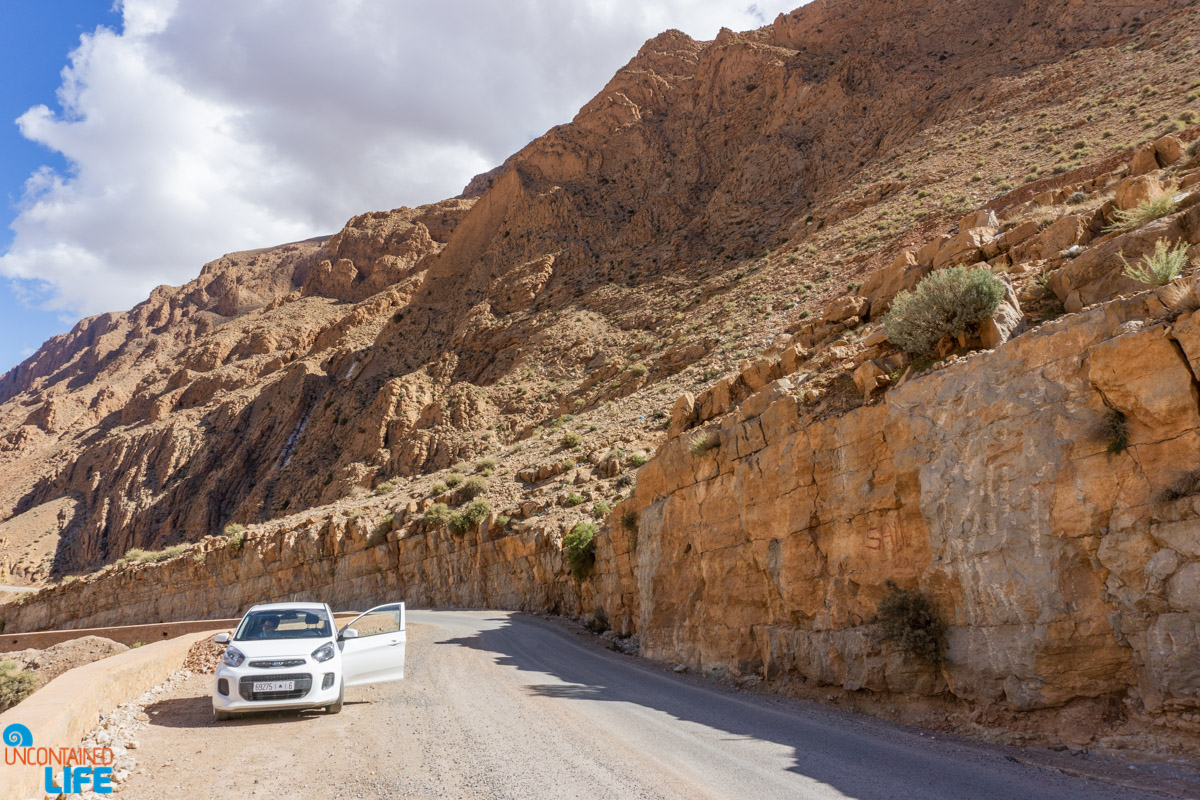 4) Read the fine print on your rental contract – When renting a car in 

Morocco

, you will usually find some language, buried in the contract fine print, which states that if the car is returned dirty, you will be charged a large cleaning fee at the time of the return. The good news is, most gas stations have a car wash where you can get a complete cleaning, inside and out, for $3-5.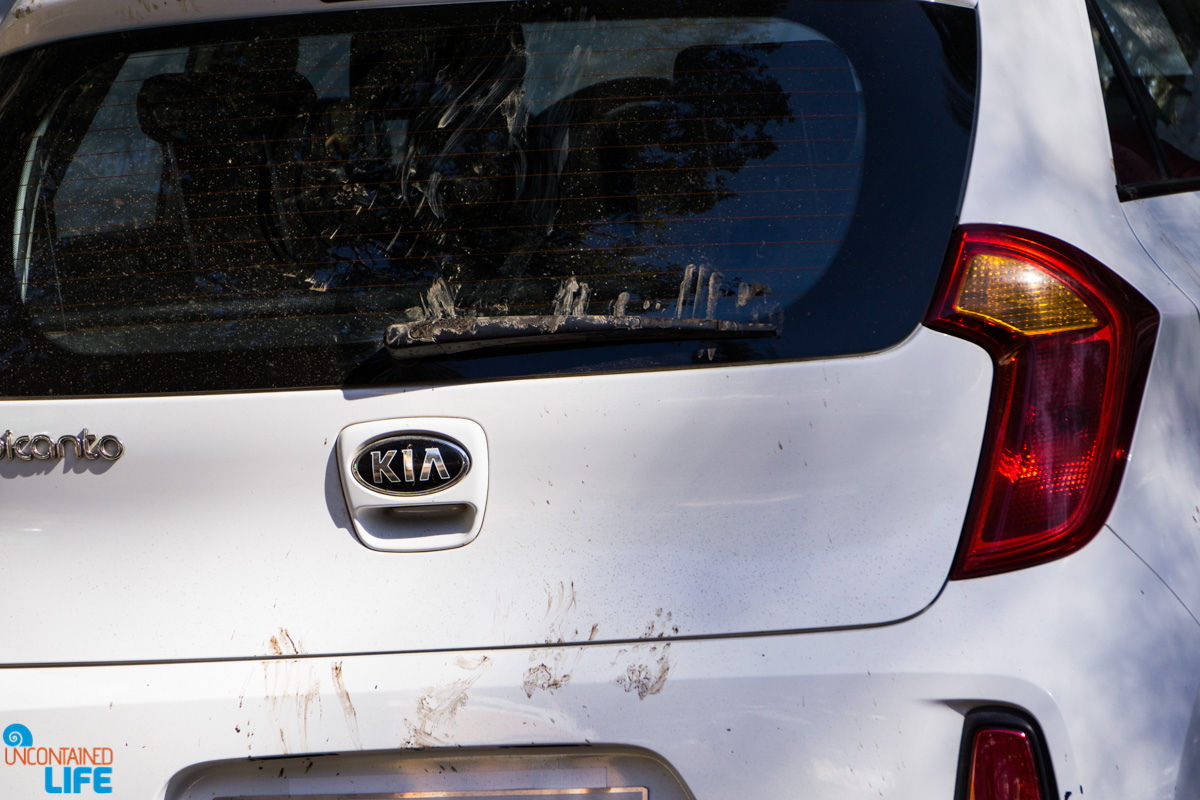 5) Take advantage of gas station restaurants – Gas stations (especially the big ones) often have fantastic restaurants. I know, sounds crazy, but for basic Moroccan fare they tend to hit it out of the park.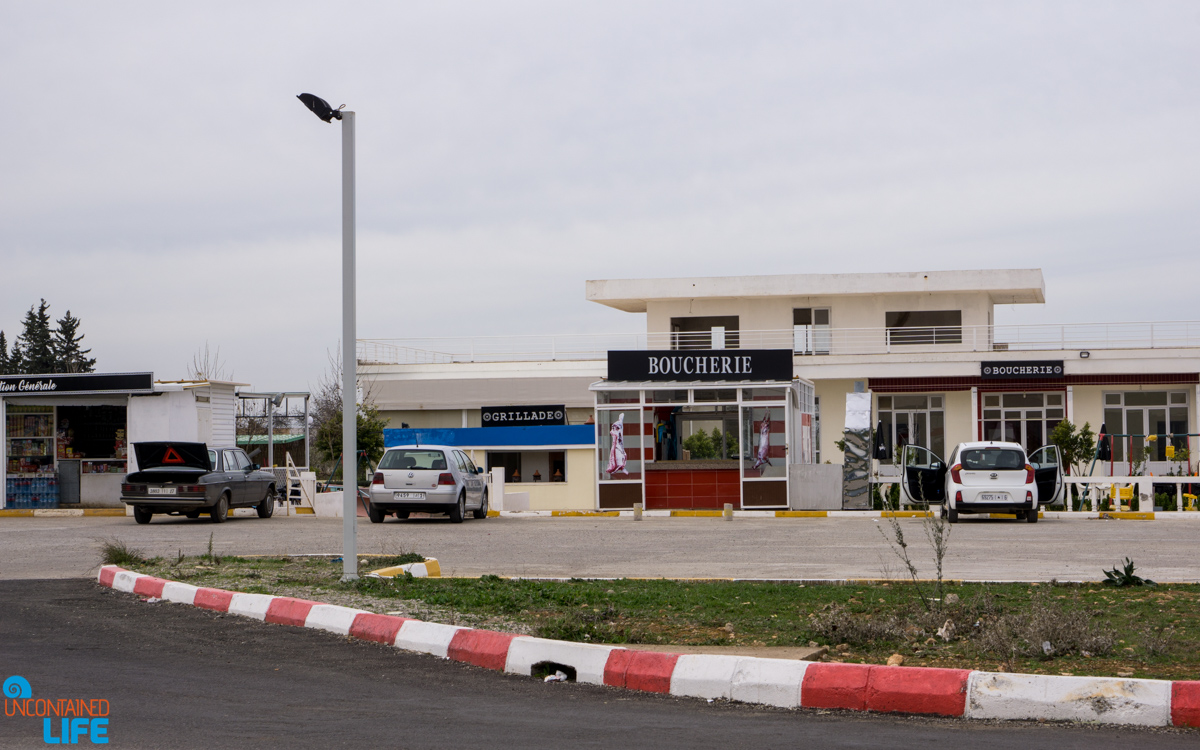 6) Don't expect anything shiny – When renting a car in Morocco, vehicles usually aren't brand new. Often the damage is purely aesthetic, but just in case, but sure to check for warning lights on the dashboard and look at your tires before accepting a car.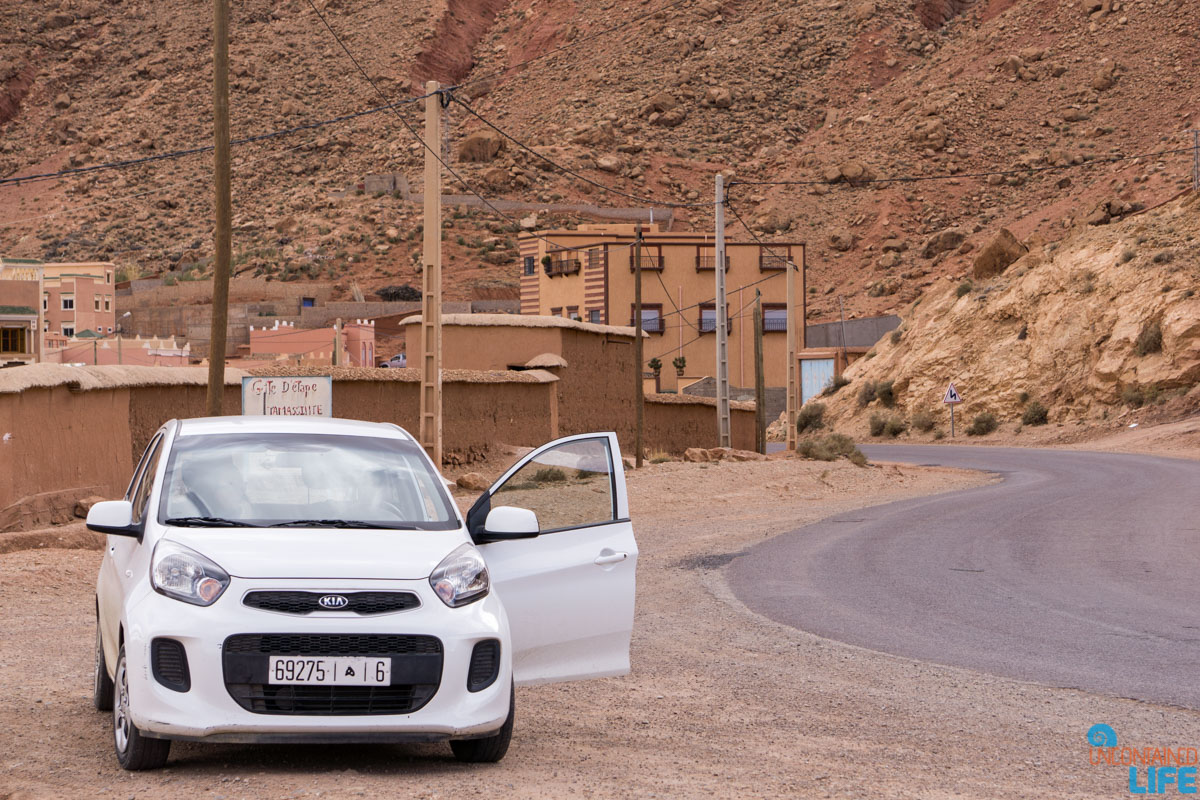 7) Take note of any and all preexisting damage before hitting the road– Use your phone to take photos and videos of all the damage the car already has at the time of pick up. We never had an issue with rental companies trying to falsely claim damage upon return but others have.
8) Enjoy the vast and various topographical, geological, cultural, historical, and culinary options Morocco has to offer!