Memory's a funny thing. A large chunk of my PhD work was spent analyzing how and why people remember what they remember. And thinking back over the places Justin and I journeyed in 2016, I find myself marveling at the clarity with which I can recall this past year. Maybe the reason is something like Nabokov's claim that "the more you love a memory the stronger and stranger it becomes." Or maybe it's simply brain science. According to the experts, the more you shake up your life with new or unexpected thing, the higher the likelihood that our memories will be rich in detail. (Sounds like a good enough reason to travel more to me!)
Whatever the reason, Justin and I have certainly have a lot of memorable moments from the past year. And we're looking forward to sharing more of those stories with you over the coming months. But, for the time being, we want to share quick recap of all the places we were fortunate enough to experience in 2016.   
January: Italy, Spain, Portugal, and Gibraltar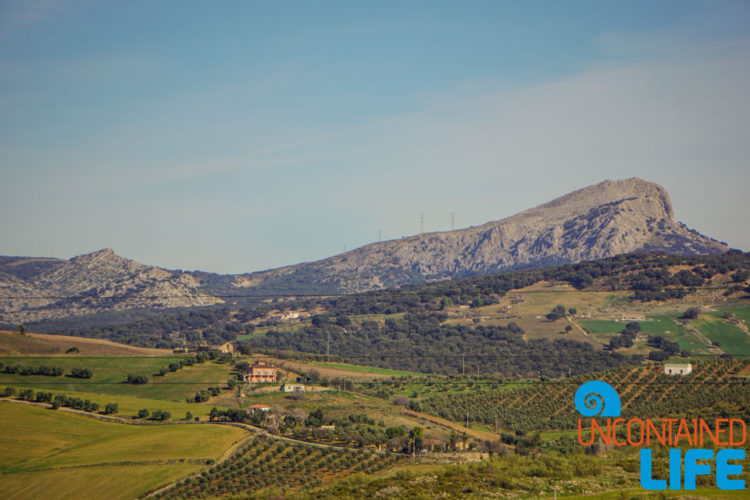 Justin and I happily joined the throng singing along to Adele whist ringing in the New Year in Rome, Italy. After our 4 mile trudge home on New Year's Eve, we felt a bit foot-sore. But that didn't stop us from enjoying a "Jubilee Year" pilgrimage walk to the Vatican City on New Year's Day.
Our next stop after Rome, was Madrid, Spain, where we spent a chilly week eating an insane number of delicious delights. Then it was on to the south of Spain–to the sunny coastal town of Marbella. From there, we took a spin through Seville…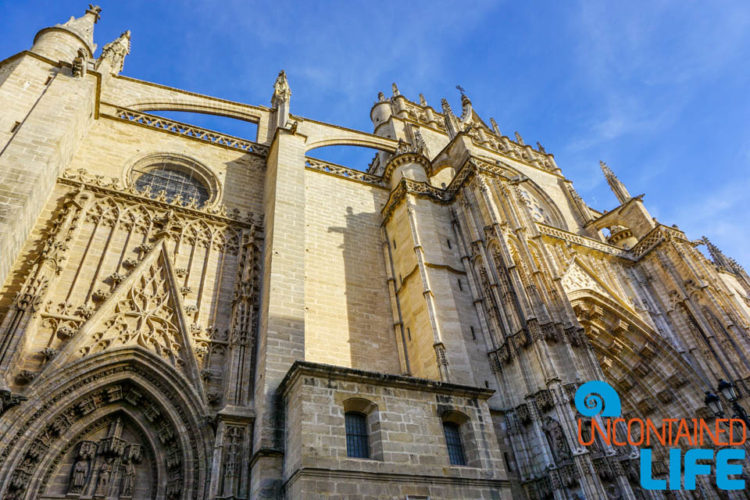 …a gander at the fabulous Alhambra in Granada…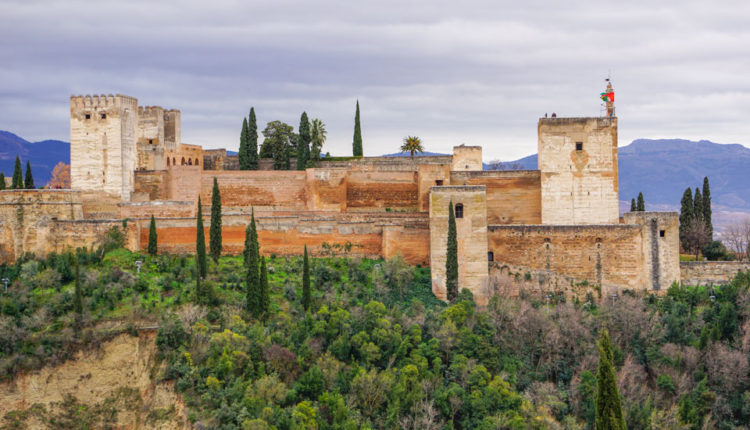 …and a hike to the heights of the British Territory, Gibraltar. We journeyed to Lisbon, Portugal–where we fell hard for the city's famous pasteis de nata (egg-custard tarts)–before heading back to Spain, to the vibrant city of Barcelona.
February-April: Belgium and Montenegro
February began with a weekend in Brussels. There, we learned the very important distinction between the Brussels and Liege waffle, and saw a variety of pee-centric statues. (Yup, Manneken Pis isn't the only one in the city.) From Brussels, we headed back to a spot we've come to see as a sort of home-away-from-home: Montenegro.
From Montenegro we heard the horrible news of the terror attack in Brussels. This event, like the attack in Paris in 2015, made us both incredibly sad, and more certain than ever before of the importance of letting tragedy change our hearts. Terrorism feeds on hatred and fear. Thus, we must remember the importance of acting with love, understanding, and compassion wherever we go.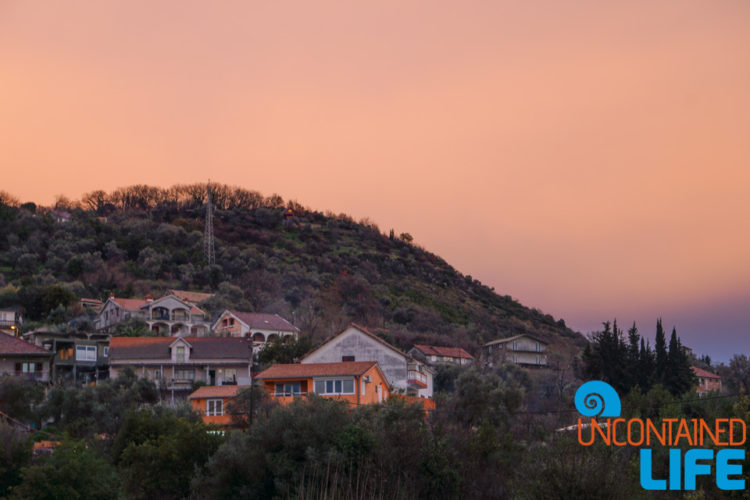 During our 3 months in Montenegro we worked a TON, but also had a chance to relax and to take a number of fun and beautiful road trips.
May: Bosnia & Herzegovina and Croatia
In May, Justin and I hopped on the most scenic bus ride ever through Durmitor National Park and into Bosnia & Herzegovina. We set up house in the lovely East-Meets-West city of Sarajevo, but day trips allowed us to see some of the country's unique cultural and natural wonders.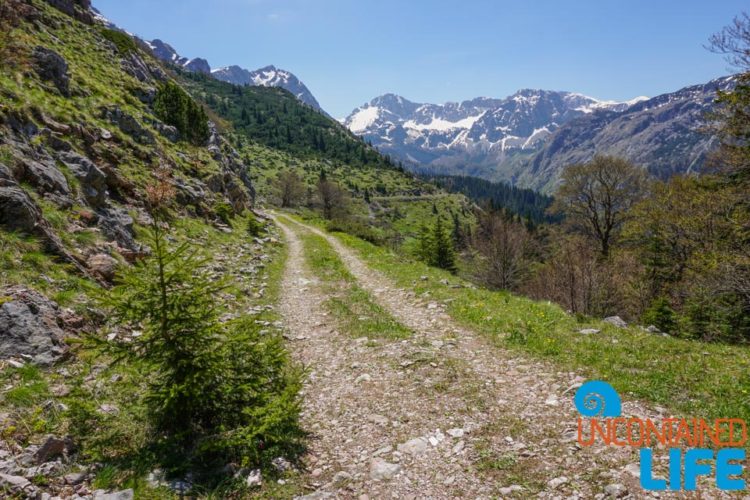 The very last weekend in May, we bid farewell to Bosnia & Herzegovina, and made a brief return to another favorite place: Zagreb, Croatia. We were just in time to enjoy the city's spring festivals and to attend a record-making protest.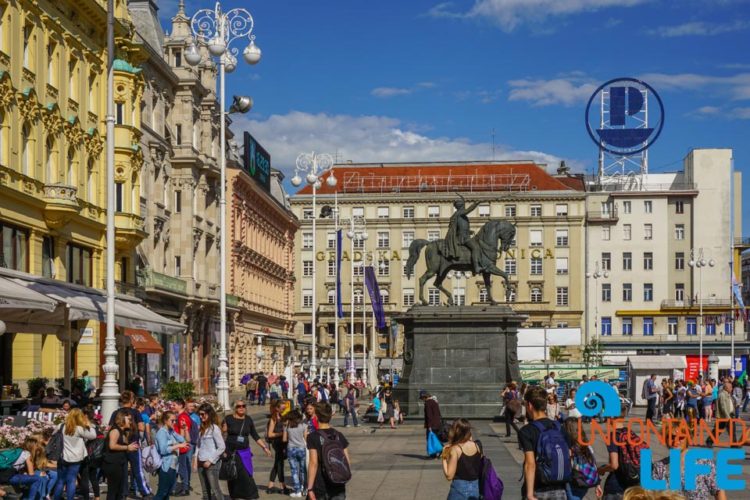 June: Brazil
The arrival of a new season also brought Uncontained Life to a whole new continent: South America! Justin and I flew to Brazil in June, as the country was readying itself to host the 2016 Olympics.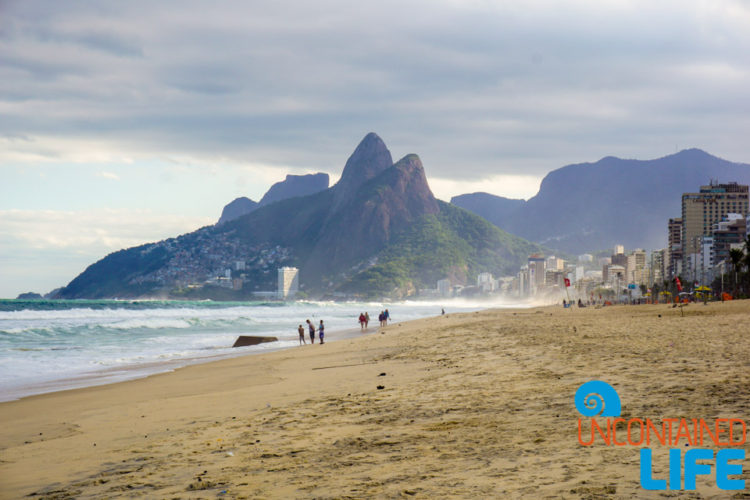 Rio de Janeiro may not be the safest spot on earth (though what major metropolis is?), but the color, the music and dance, the food and caipirinhas, the natural beauty and the inspiring people we met quickly established the city as the surprise hit of our year.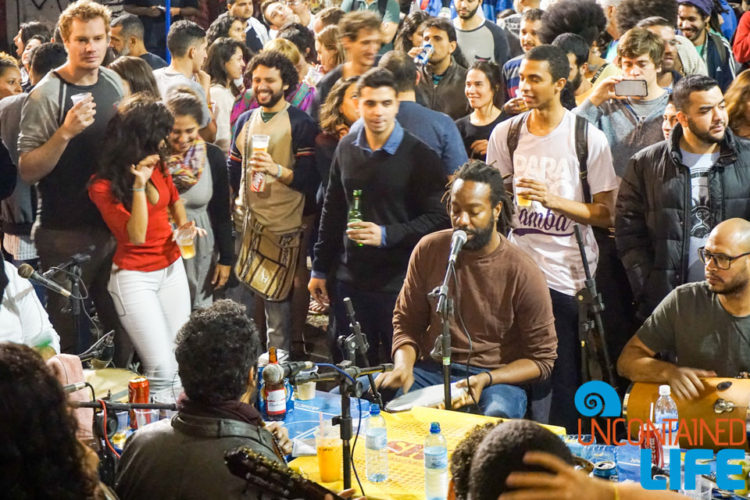 From Rio, we made our way to one of the globe's greatest wonders, Iguassu Falls. Then, we headed south to meet up with some old friends in sprawling Sao Paulo.
July: Chile
In July, we hopped on a plane and switched coasts to explore Chile. Or, more specifically, Santiago. While we enjoyed several memorable experiences in Chile — including a trip to a gorgeous "secret beach" and a tasting of some of the best coffee we've ever had — we didn't really get far outside Santiago. We definitely must travel more in Chile the next time we visit! (For a look at some of the wonders to be seen in the famous Patagonia National Park in the South of Chile, head over here!)
August: Peru
To be honest, some travelers are kind of down on Lima, Peru. True, the city's a little rough around the edges, but like some other spots around the world that get a bad wrap, we found that doing-as-the-locals-do in Lima resulted in our having a fantastic stay. We even got to connect up with some other Lima fans: Travel Blog Success founder, Dave Lee, and Project World School Co-Creators, Lainie Liberti & Miro Siegel.
From Lima, we strapped on our jungle boots (not really…we continue to have mad love for our multi-use Merrell barefoot sneakers) and headed to the Peruvian Amazon. That trip brought us up close with Caimans, Giant River Otters, Capybaras and a multitude of other fantastic beasts.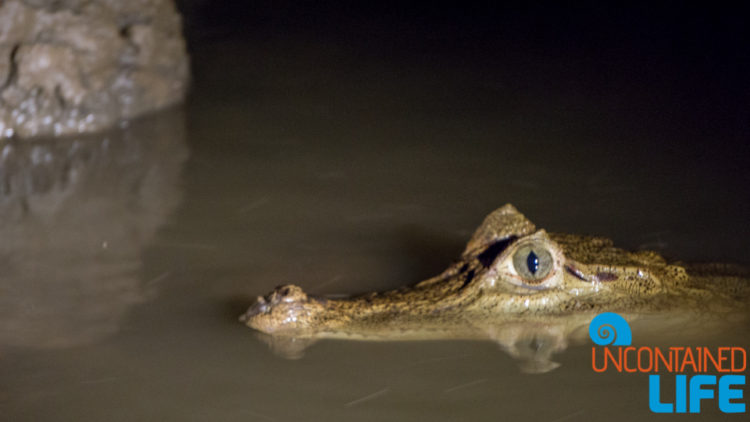 From the Amazon, we headed up the Peruvian coast to a couple of relaxed seaside destinations: Huanchaco, and Mancora, Peru. 
September: Ecuador
By mid-September, Justin and I had made our way to Ecuador, Peru where we stayed in a Bohemian artist's nest, wandered the winding city streets, and consumed chocolate in all its forms.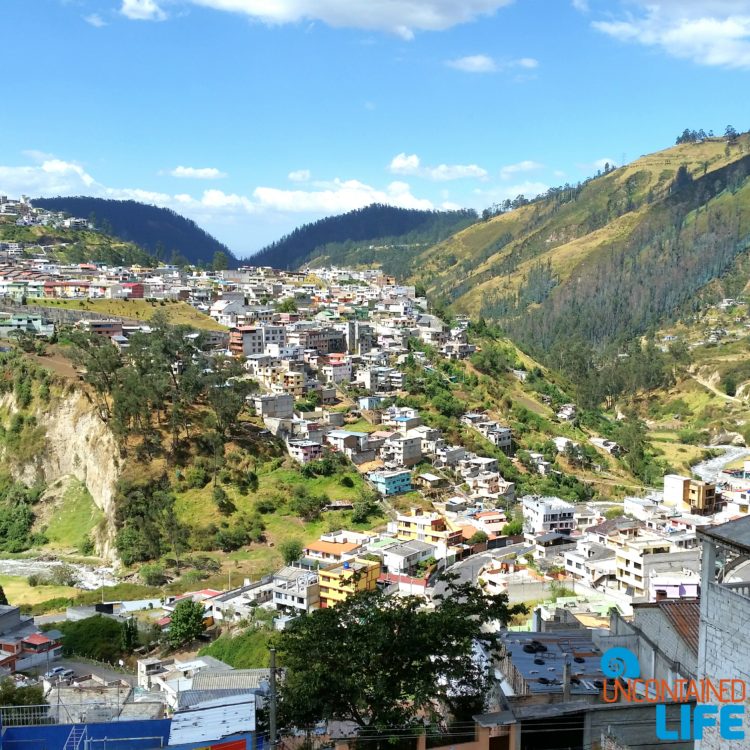 October: Colombia
Like Rio, the country of Colombia proved to be a wonderful surprise. We spent an evening in Pasto and a mellow few days in the "white city" of Popayan. Then, we hiked in Purace National Park, rode horses and went whitewater rafting in San Agustin, and enjoyed paragliding and our very first professional soccer/football game in Medellin. We saw giant cats in Cali, and experienced the growing gastronomical scene of Bogota. And on top of all these things we met many warm, wonderful people who we can't wait to visit again in the future.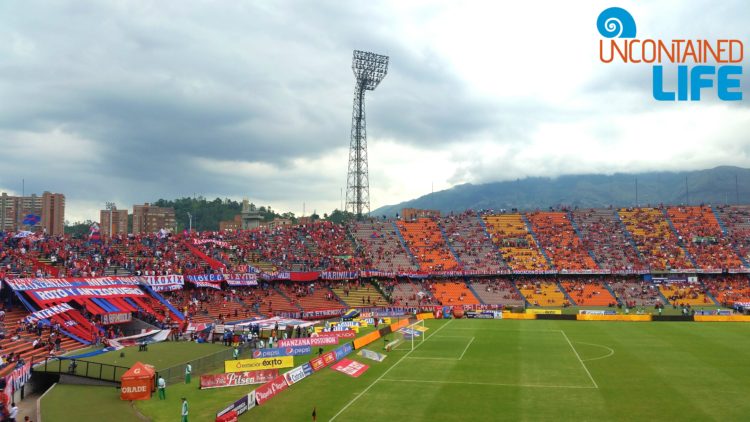 November: Panama, Cuba and Mexico
After a one-night stop-over in Panama, we had just one, very important mission: finding the best drinks, cigars, old buildings and classic cars in Havana, Cuba. Seriously, though, we were very excited to have a chance to discover Havana and we'll have lots of tips to share–especially for our fellow (U.S.) Americans hoping to make a trip to this unique destination.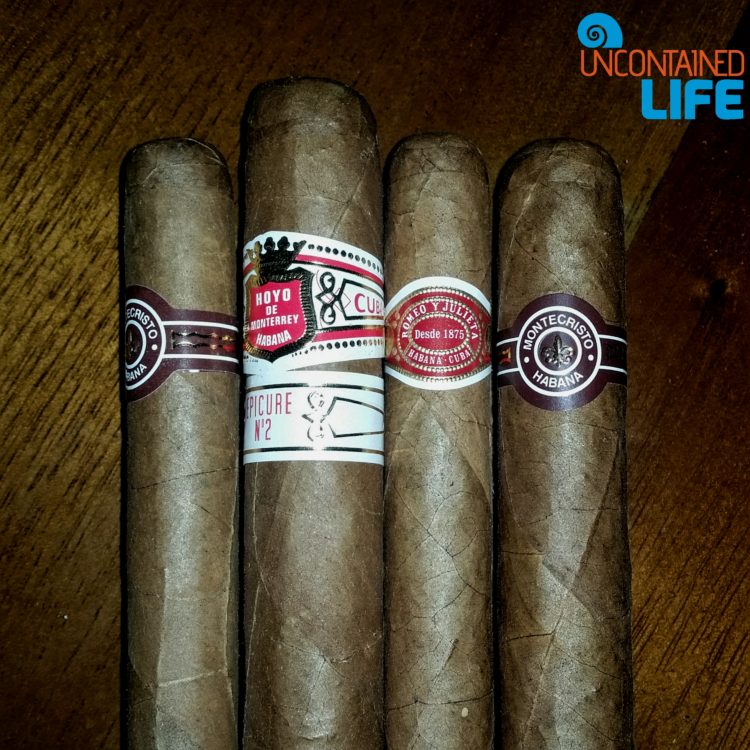 From Havana, we hopped over to Cancun, Mexico, where we caught up on some work…and indulged in Tacos al Pastor, beach-side.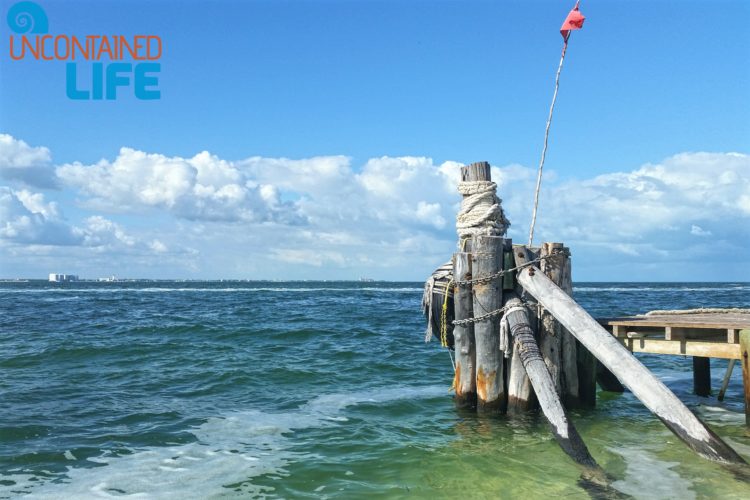 December: United States
Ok, technically, we landed back in the U.S. in November…just in time to fulfill a craving I'd been harboring ever since Thanksgiving last year in Montenegro (which involved deli turkey). By the time December rolled around, Justin and I were full up on holiday food and enjoying the sights and sensations of New York City.
From Broadway and the Highline, to the 9-11 Museum and the Top of the Rock, there really is no place in earth like NYC!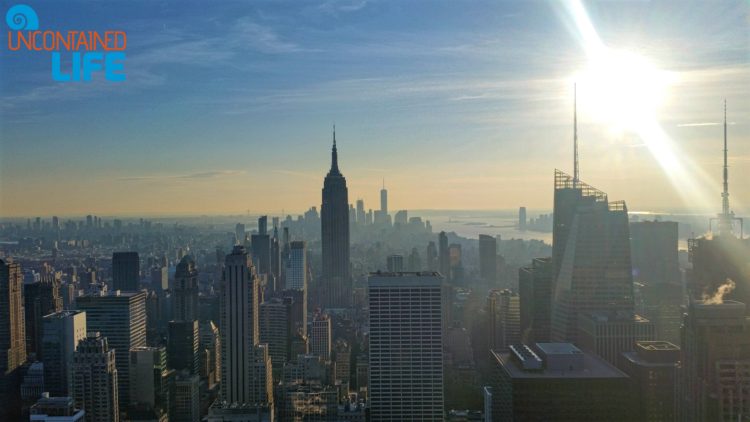 After New York, it was time to wave goodbye to the East Coast and head back west.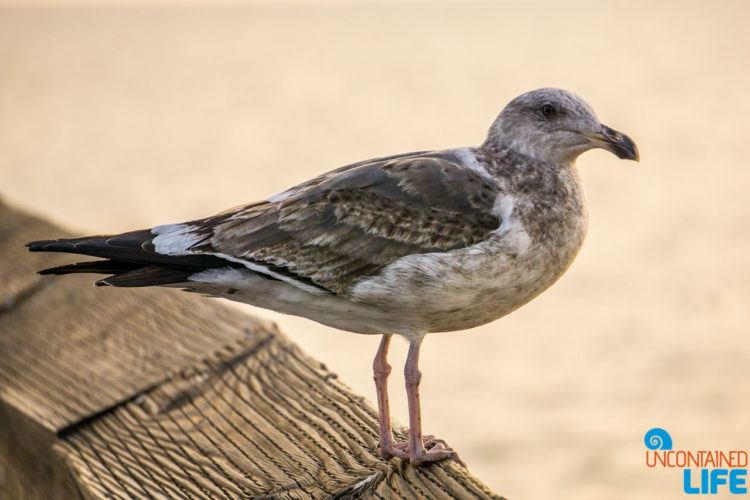 Our time in California began with a couple of favorites: Balboa Bars on the Balboa Beach Pier, and the Long Beach Christmas Parade. But you can never have too many Christmas lights, right? So we also took advantage of my parent's crazy-good balcony views of the Newport Beach Boat Parade…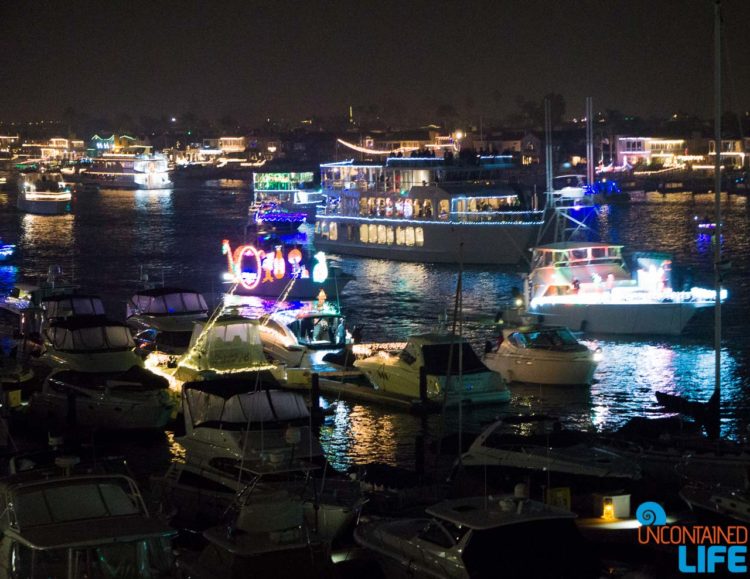 …before heading up to Northern California, and road-tripping to Lake Tahoe.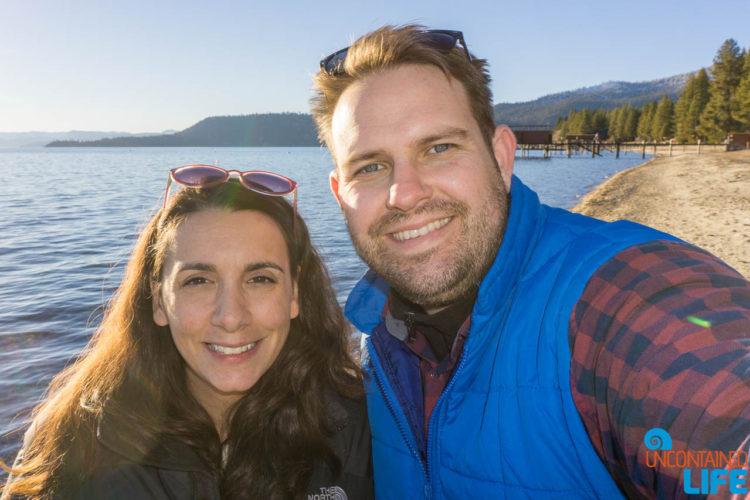 We finished our time in California in Livermore, with Justin's family. And now, we are back in Mexico, in the city of Merida (named Cultural Capital of the Americas this year!) for a few months of work, winter sunshine, good food, and a wealth of cultural activities. We hope you'll join us on our adventures here in Mexico, and around the world in 2017. If you haven't already done so, sign up for our email postcard and never miss an update!