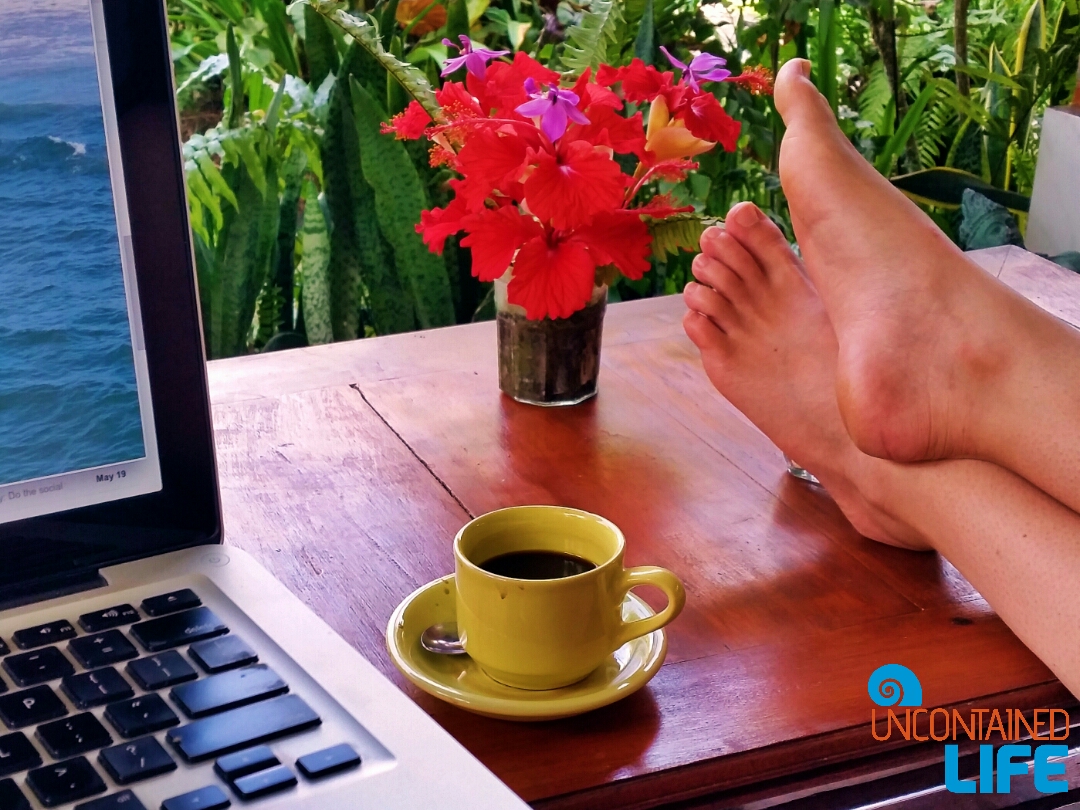 Unless you are consciously choosing to abstain from technology as you travel, chances are your gadgets are going to go with you on your adventures abroad. But how much tech is too much? How will you stay connected without breaking the bank? And how can you protect your gadgets, and the sensitive information they contain when you're on the road?
 Uncontained Life is here to help. We sought advice from tech experts and drew upon our own experiences traveling with laptops, smartphones, tablets, and e-readers, to bring you the best trips and tricks for saving money, staying connected and protecting your tech when you're on vacation. 
Stay Protected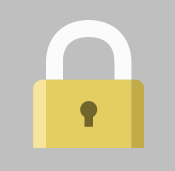 1. Get Stronger Passwords: Strong passwords are the first line of defense for your secure information. While longer passwords that intermix numbers and letters are a good start, the strongest passwords will be those that are are randomly generated, such as those created by https://www.grc.com/passwords.htm. Afraid you won't be able to remember this kind of password? Consider using a password database system like 1Password which require you remember only one master password to access all of your passwords for all your accounts.
2. Take Advantage of Two Step Verification: Be sure to take advantage of two-step verification for secure sites.  Typically, this involves entering an initial password and then being sent an additional code via SMS or mobile app that must be entered before account access is granted. Most banks, Paypal, and many other sites which deal in sensitive personal information offer this extra measure of security.
3. Avoid Shared Computers and Unsecured Networks: Using a shared computer for anything that involves entering a password or other personal information is a no-go. As security expert Brian Krebs recently reported, even posh hotel computers can be rife with malware. If you absolutely must use a public computer, make sure that you sign out of every website before leaving and, if possible, delete your web browsing history as well. Unsecured networks–including those provided by hotels and airports–can open you up to the same kinds of risks as shared computers. Before jumping online make sure any wifi network you are connecting to offers at least some basic level of security, such as a  connection password and, ideally, WPA2 encryption rather than WEP.
4. Use a VPN: A Virtual Private Network service creates a protected channel within a wider network, allowing you to use the internet securely, even when using open wifi connections. Traveling to a country that employs internet censorship and/or restrictions on certain websites or services? A VPN can help with that as well. A VPN routes your internet access through another country than the one that you are visiting. Justin and I are fans of ExpressVPN (which helped us to stay secure and connected to Facebook and Instagram even when we were behind China's "Great Firewall.")  
5. Purchase Travel Insurance: Property insurance like that provided by Clements offers great coverage for electronic devices that are damaged or stolen on the road. 
6. Invest in High-Quality Protective Cases: As many a cracked phone screen can attest, taking expensive equipment on the road without a protective casing is a recipe for disaster. Always check to make sure any case you buy fits your device snugly and is appropriate for the weather conditions you may encounter in your travels.
Bonus tip: Consider carrying your tech in a dry bag inside your luggage or daypack will protect it from inclement weather and humidity.
7. Back-up Your Files: Backing up your files regularly will ensure that, even if your device is lost or damaged, your documents and vacation photos won't be lost. Justin and I recommend employing both of the following methods to ensure complete coverage:
Upload to the Cloud: While built-in programs like iCloud will work if you're an all Mac-device user, these services will allow you to backup and store your data across platforms (some are free, others charge a fee):
8. Encrypt Your Sensitive Data: If your laptop gets lost or stolen, data encryption can help keep your info. out of a stranger's hands. Try TrueCrypt if you have a PC, and, if you're a Mac user, be sure to enable FileVault.
9. Consider Alarm and Tracking Systems: As Anil Polat of Fox Nomad notes, there are a number of apps, including Best Phone Security for iPhone and Don't Touch My Droid for Android which, when turned on, will set off an alarm if your device is moved. Likewise, software such as Yawcam (Windows) and iAlertu (OS X) will alert you if someone removes your laptop. For those traveling with expensive photographic equipment, cameratrace helps you locate missing gear with a bar code tag, and by tracking uploaded photos.
Stay Connected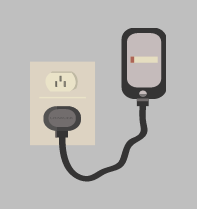 1. Buy a Portable Charger: As every smartphone junkie knows, these all-powerful devices suffer (ironically) from an incredibly short battery life. The answer?  An external powerpack. Note, these smaller chargers will not work for larger devices like laptops.
2. Pack a Power Strip: Rather than hope and pray your hotel or hostel will have enough plugs for all your devices (hint: it never will), pack a traveler-friendly power strip. Just plug your one adapter into the wall, plug the power strip into that and, voila!  
3. Make Use of Apps: mobile apps like Seatguru allow you to look for airline seats with wi-fi and power outlets.
4. Check out hotspot services: Popular wifi-hotspot provider Boingo offers a variety of low-cost plans that will allow you to access secure, encrypted wifi all around the world. 
5. Consider a Wifi Extender: Purchasing a wifi extender before leaving home means a boosted signal–and faster internet–wherever you go. Special note for Mac users: be sure to check for compatibility with your operating system before purchasing your booster.
Avoid High Costs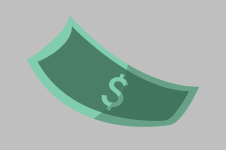 1. Make Use of Wifi-Enabled Apps: While some phones are wifi-calling enabled and carriers like T-Mobile offer free SMS and unlimited data roaming (in more than 120 countries around the world), in most cases, if you want to avoid sky-high rates apps are the way to go. Apps like Skype and WhatsApp let travelers make free calls and send texts, images and videos to fellow users worldwide.
Bonus tip: If you've got a good texting plan and are an Android user, check out the brand new Cosmos Browser app which lets users access a a text-only version of the website they want to visit with no internet connection needed!
2. Unlock Your Phone: If your device has a SIM slot and is unlocked, you can buy a local SIM at your travel destination and pay local rates. If you have a local SIM, the app, Ringo will let you call internationally for rock-bottom rates (pennies on the dollar). International SIM cards are another option but in most cases, it's cheaper to buy the local card. Important note: Be sure to check the size of your phone's SIM card reader (full, micro or nano) before buying!
3. Consider Renting or Buying Abroad: If you're taking a short trip somewhere your phone will not work, buying a cheap phone at your destination or renting a phone before you leave might be a good option. If you rent, be sure to read all the fine print of your contract to see what is, and what is not included in the rental (data is usually an additional cost).
Bonus tip: If you do choose to roam, when you aren't using your device, put it into airplane mode. Also, make use of apps like Onavo that will track and remind you of your data usage so that you won't accidentally break the bank.
A Final Note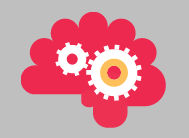 Unless you are traveling for business, carrying all of the tech you would normally use at home is often more stressful (and heavy!) than helpful. Before you go, ask yourself if you really need all your devices, or if one device can serve multiple purposes (this same tip applies to cords/ cables!)
Also, keep in mind that studies have shown people remember less when their experiences are filtered through their mobile devices. As Dr. Linda Henkle puts it, "As soon as you hit 'click' on that camera, it's as if you've outsourced your memory.  Any time we…count on these external memory devices, we're taking away from the kind of mental cognitive processing that might help us actually remember that stuff on our own."  
Tough as it might be to leave your tech at home or in your hotel room, it might, in the end, make for a better, more memorable adventure. Happy travels!
---
Support Uncontained Life!
If you've found this site helpful, the best way to say thanks is by clicking on one of our Amazon links. Whenever you make a purchase within 24 hours after clicking one of these links (even if it's of a product we don't have listed), we make a small commission (at NO extra cost to you) which helps us keep this site running. Thanks for your support!