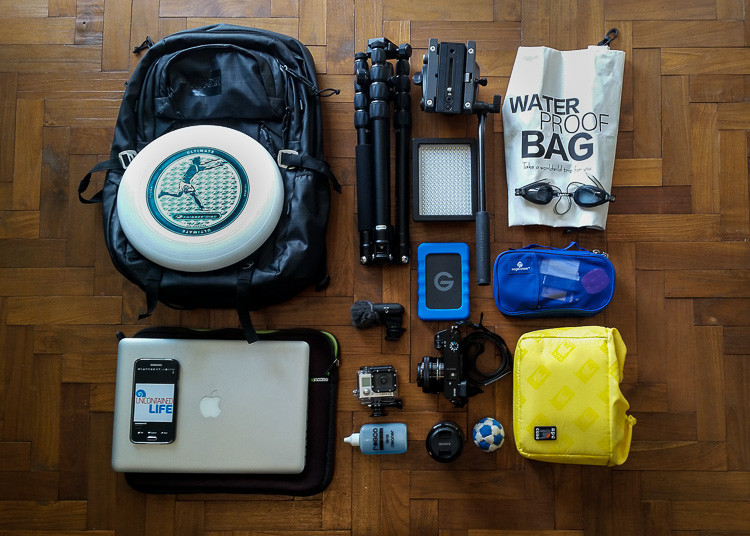 Taking photographs and video of the sites and experiences we have is one of our favorite parts about traveling.
As a motion picture director, I am used to having lots of equipment at my fingertips…as well as the crew to operate and move that equipment. Being a one-man-crew is a little lot different. Before we left on our nomadic adventure, I sold my bigger, heavier equipment and replaced it with smaller and lighter versions. While I have my eye on a few more items, I limit myself to these basics that work for me.
Take a peek inside my Travel Gear Bag!
Read it all or jump to the following sections:
---
Sony Camera & Accessories
---
Sony A6000 with Sony 16-50mm & 55-210 lenses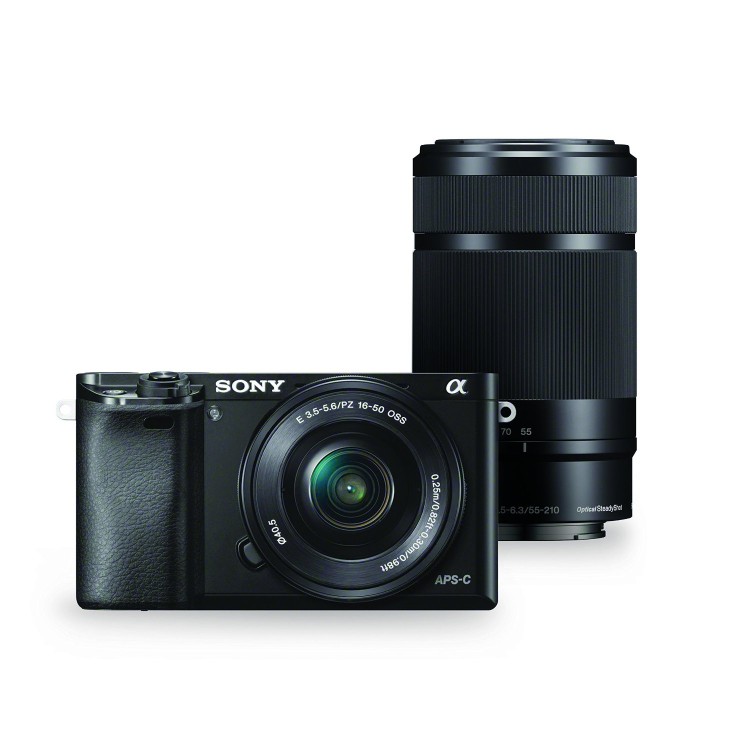 Light-weight, compact, and adaptable to a variety of shooting-styles and user needs (links easily with your smartphone!) we've found the A6000 to be the perfect travel camera. The A6000 does shoot full 1080p HD video, but it's real strength is photography. If  you're mainly wanting to shoot video, the A7S may be a better pick for you. Check that option out HERE.
Polaroid 4-Piece Multi-Coated HD Filter Set (UV/CPL/FLD/WARMING)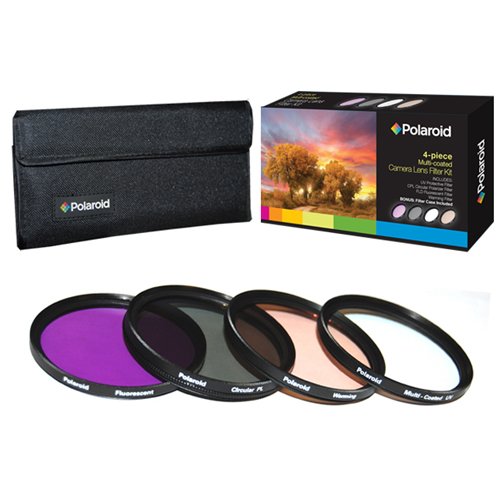 Sony 16GB SDHC/SDXC Class 10 UHS-1 R40 Memory Card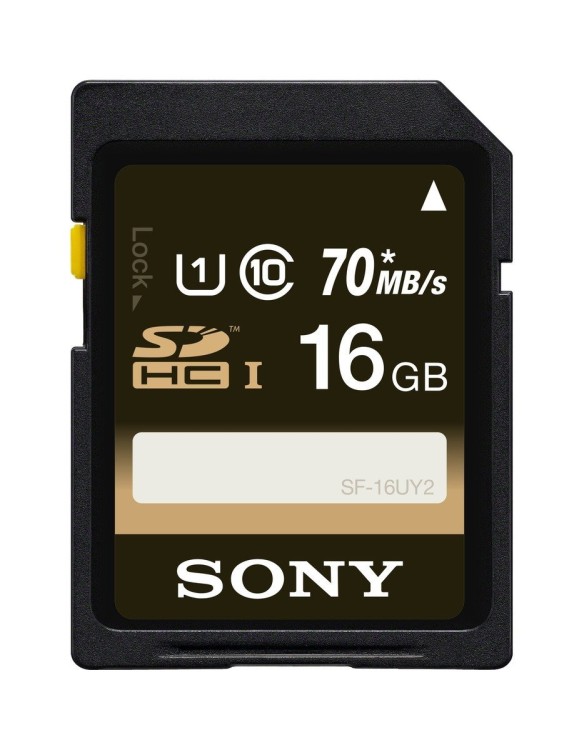 Wasabi Power Battery and Charger for Sony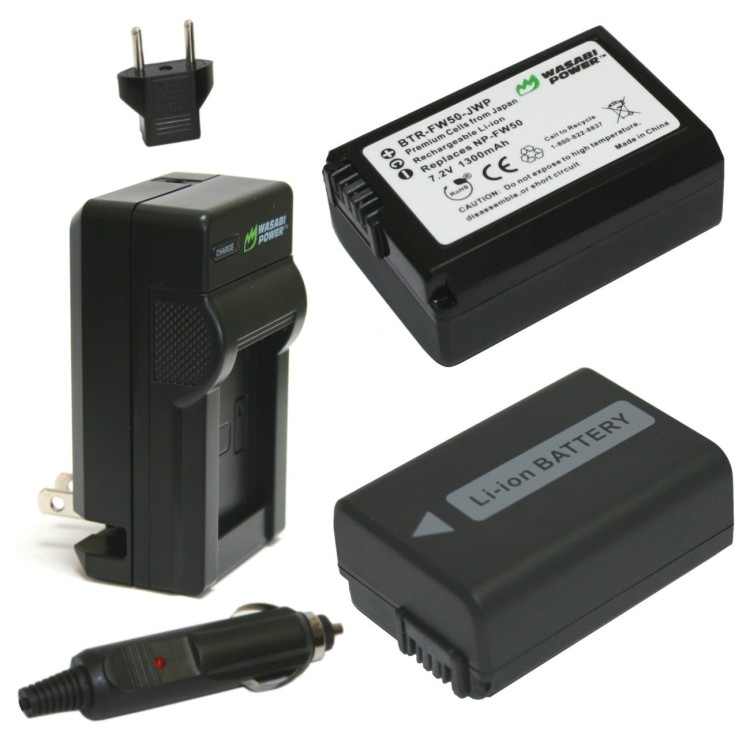 Sony ECM-XYST1M Stereo Microphone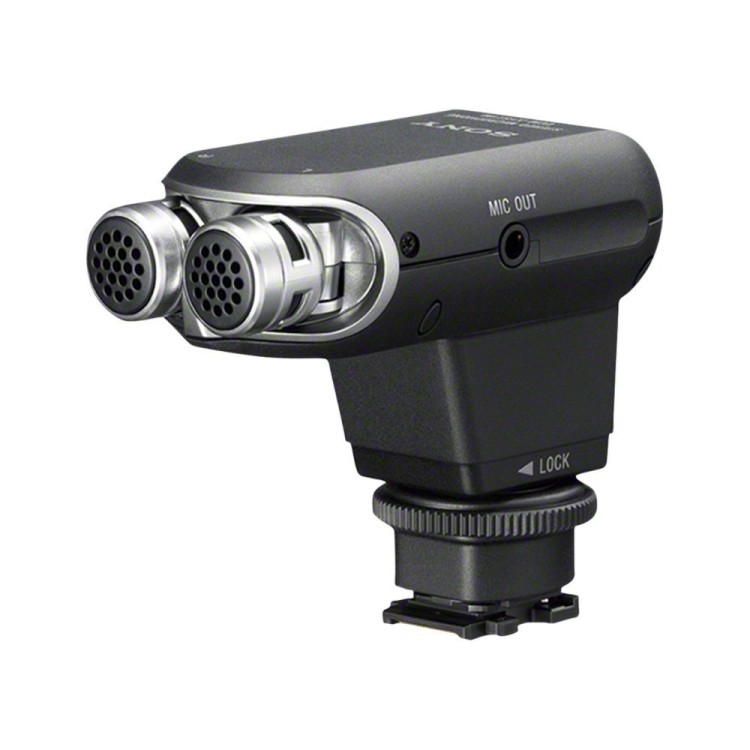 If you're wanting to get cleaner audio and you are using the Sony A600/A7R/A7S, the Sony ECM-XYST1M Stereo Microphone will do just that. The in-camera microphones are notoriously mediocre, but if you want to capture the music of a street performer or get "interviews" from locals or make a video diary of your travel experience, this mic will do the trick. It is compact and lightweight and will elevate your sound capture.
---
GoPro & Samsung
---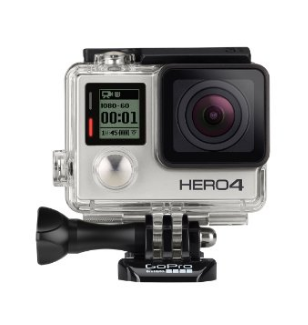 The GoPro 3+ is the adventure traveler's must-have camera. Whether you're in a water fight in Thailand, going snorkeling in Australia, or hiking the Great Wall of China, you'll be able to capture every second of the action. Note: the 3+ is an older GoPro; for the latest in GoPro technology, click HERE!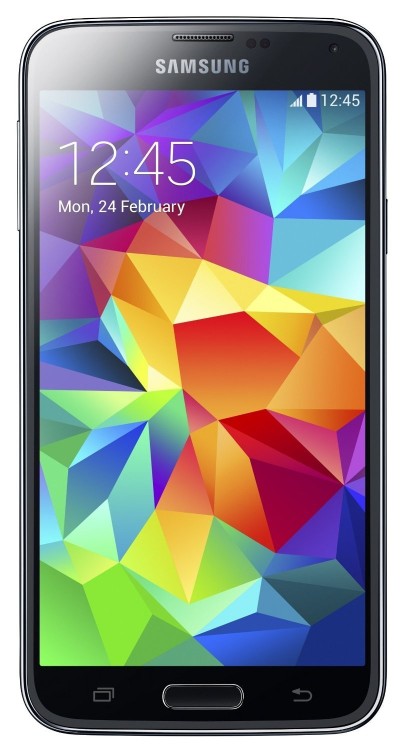 We love our Samsung phones! The 16 megapixel cameras take great photos, and having an android phone has, we've found, been a plus while in certain countries (like South Korea, for example) where getting support and repairs for Apple products can be hit or miss. Note: be sure to read all the tech info. before purchasing a phone from a reseller–you'll want to be sure the phone you buy will work on your network (we're T-Mobile users–free data and texting in 120 countries, baby!)
---
Cases & Bags
---
Ape Case Cubeze Interior Cases for Cameras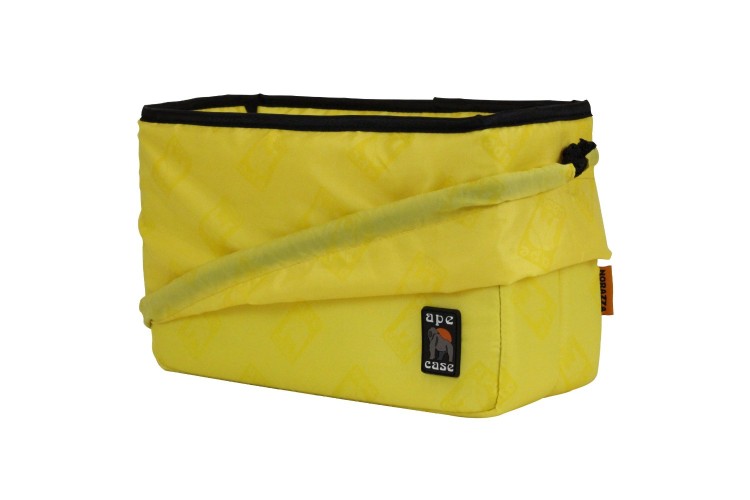 Ape Case's series of interior cases are perfect for the photographer on the go: they vary in size, and are portable, so you can create a custom-compartmented camera bag suited to whatever sort of adventure you're undertaking! Justin can fit two of these cases (a 10.25″ and a 7.5″) into his JanSport gear bag–though sometimes he only packs one of the two, depending on what we're up to on any given day.
Freegrace® Ultimate Lightweight Dry Sack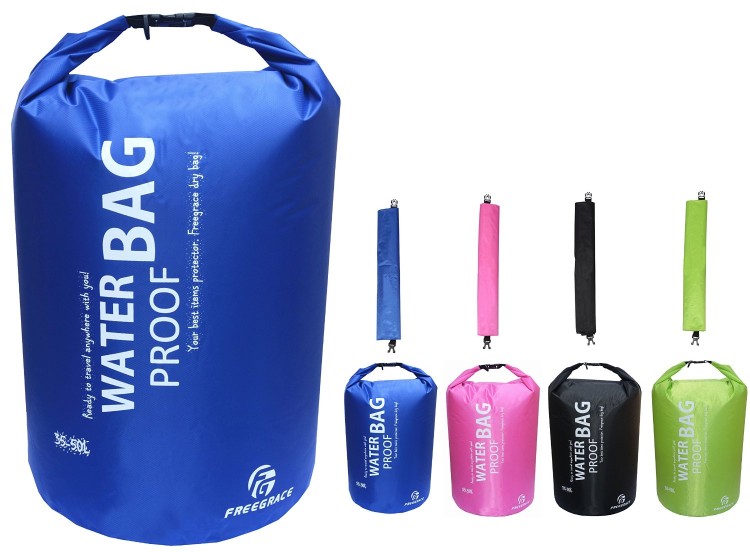 Don't let your expensive gear be ruined by rain! A dry-sack is a must if you're traveling to tropical locales and/or if you're planning to bring your gear with you on your rafting, kayaking or other aquatically-inclined adventures. (Also good if you get caught in a rainstorm on the Great Wall of China!) 
JanSport Onyx Oxidation Backpack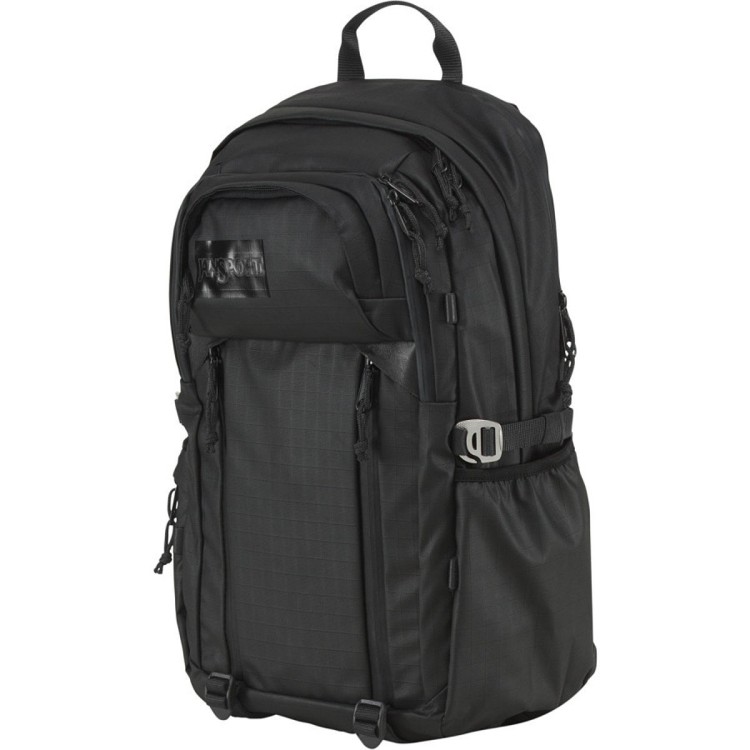 If you're looking for a gear bag that's roomy (without being bulky), water resistant, and doesn't scream "I'm carrying a bunch of expensive camera gear in here!" to everyone that you meet, this JanSport backpack is a terrific choice (particularly when paired with a couple of Ape Case interiors). This bag stays with me on the plane and comfortably houses all my gear, including my MacBook Pro. I give it two thumbs up!
Incase Neoprene Protective Sleeve for Macbook Pro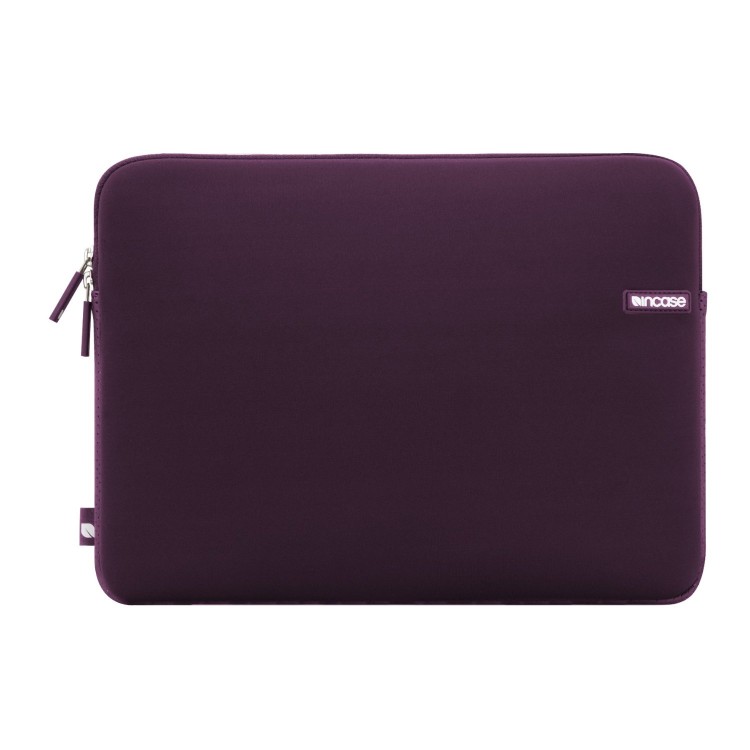 The JanSport does a great job protecting our laptops from harm, but a little extra cushioning and water-resistance is always appreciated when on the road!
Spigen Tough Armor Case for Samsung S5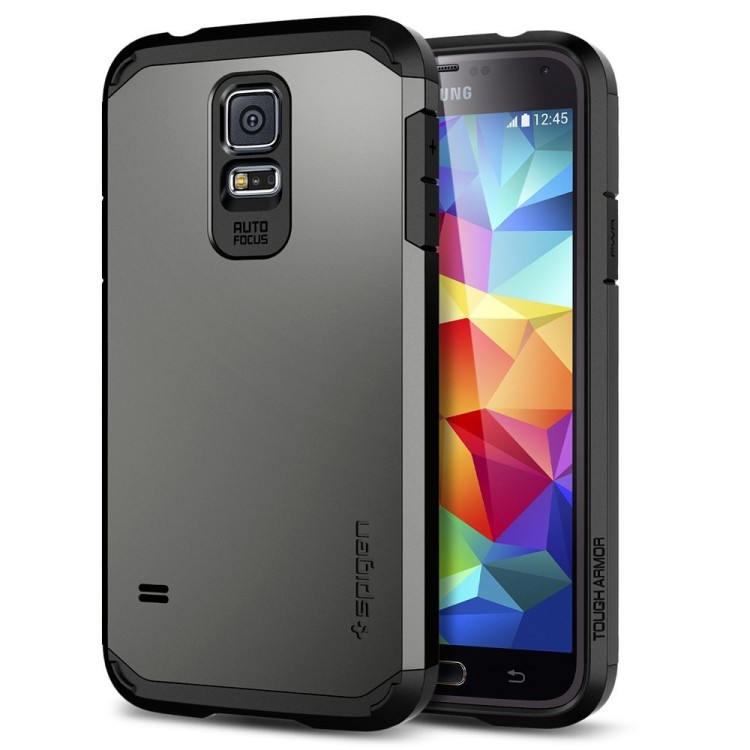 If you have a tendency to oh, I don't know, accidentally drop-kick your phone (*cough* Justin) or if your travels will expose your phone to dust, damp or drops, the Spigen Tough Armor line of cases is worth the extra bucks to keep your smartphone safe.
Pacsafe Travelsafe® 12L GII Portable Safe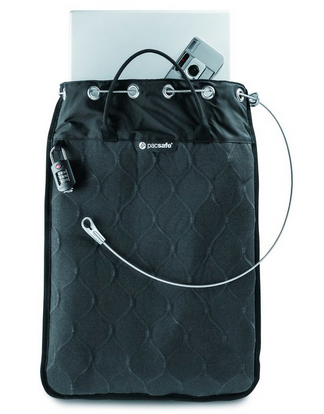 Even if you have equipment insurance (which we definitely recommend) the last thing you want to have to do in the midst of a vacation is file a claim for your laptop or camera because your hotel room's been ransacked. The GII's steel-mesh body and heavy-duty cable ensures that, wherever we travel, we can leave our expensive gear, extra cash, and even our passports in our lodgings, without worrying something will happen to them while we're out having dinner. 
---
Other Gear
---
Chromo 216 LED CI-216 Dimmable Ultra High Power Panel LED Light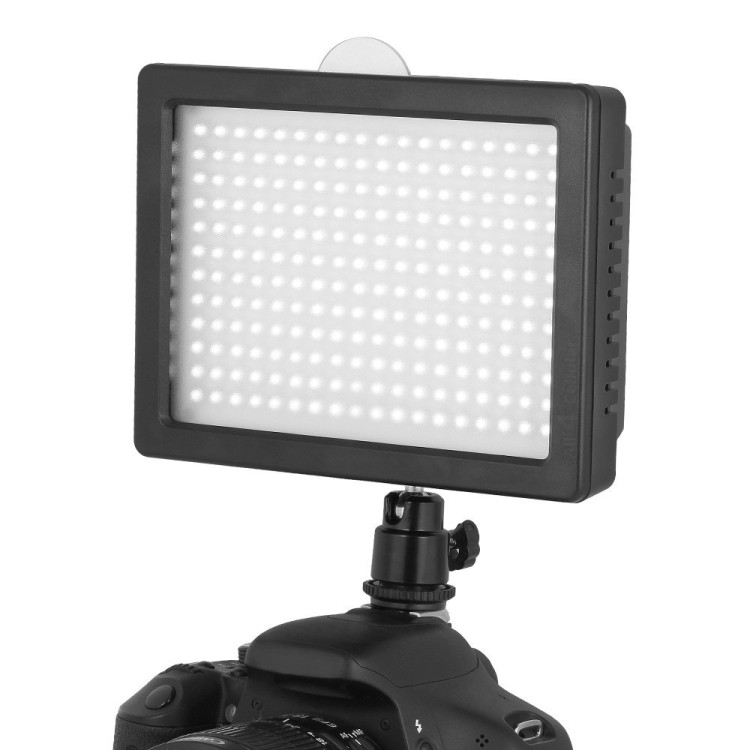 This light comes with 3 filters and is surprisingly powerful for its size and weight.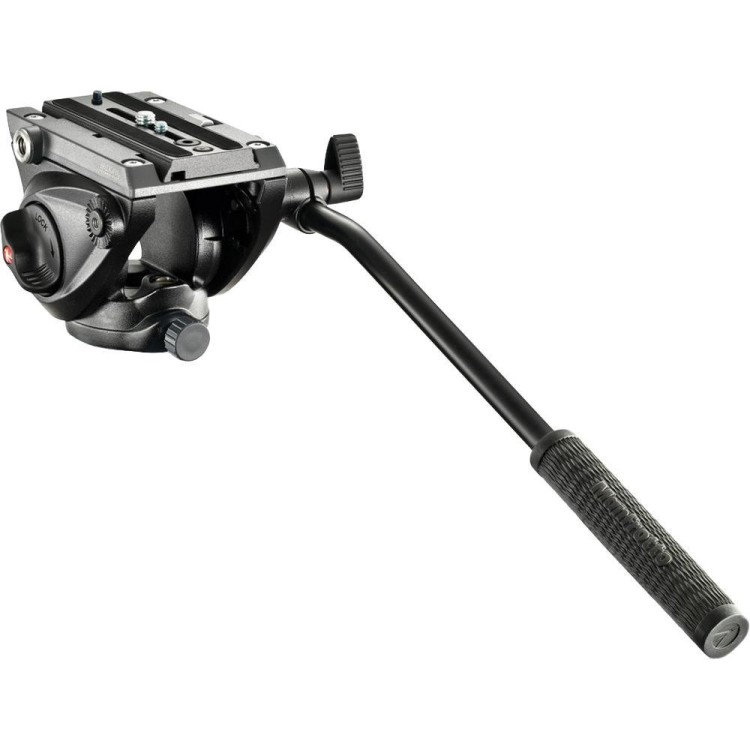 For video, you need smooth pans and tilts. This lightweight fluid head produces a stable platform with controlled movements. Essential for the videographer.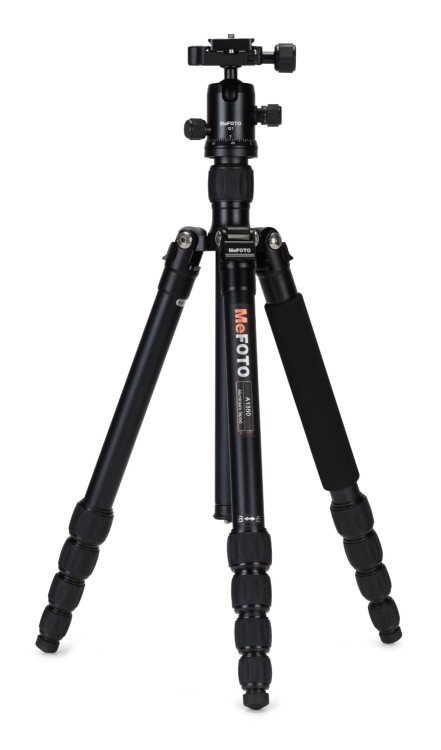 Carrying a tripod on a trip can be cumbersome, but this tiny-but-sturdy set of sticks takes the pain out of the process. It comes with a heavy-duty ball head mount and can become a monopod if you don't need the "tri."  MeFoto tripods come in a variety of sizes and colors. You can even mix and match the colors to have a custom (and fun) tripod. They are available in aluminum or the lighter carbon fiber and fold down to between 12.6 – 16.1 inches, depending on which size your order. They also come with a sturdy carrying case. MeFoto (by Benro) has a great series of products (all of which I recommend).
G-drive External Drive (Rugged Edition)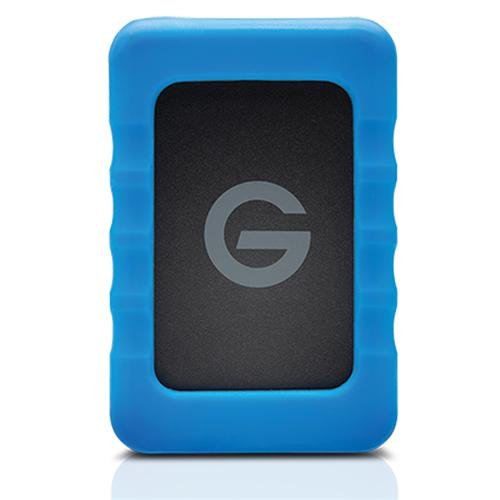 Thus far, G-Drives are the only external hard drives that have continued to work for me. So, I'm going to keep working with them. The End.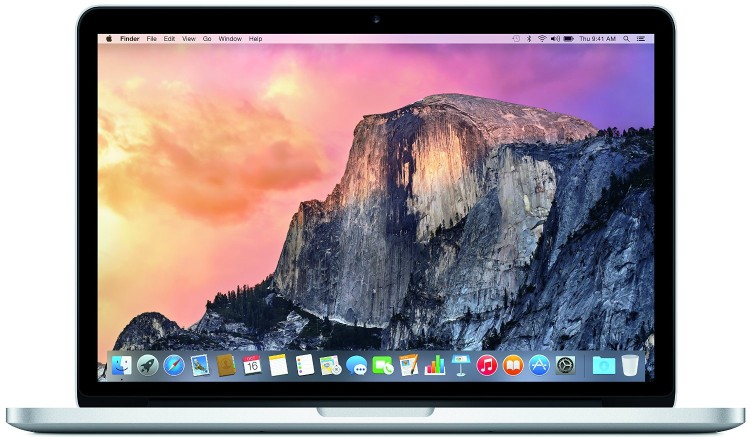 Coming from the music and motion picture industries, Apple computers have been all I have known (except for that brief period I lived in Redmond, Washington – A.K.A – "Microsoftland"). My MacBook Pro tirelessly handles all of my photo and video editing. Though one of the heaviest items in my arsenal, it is worth its weight in gold. I'm looking forward to upgrading to the new, LIGHTER model.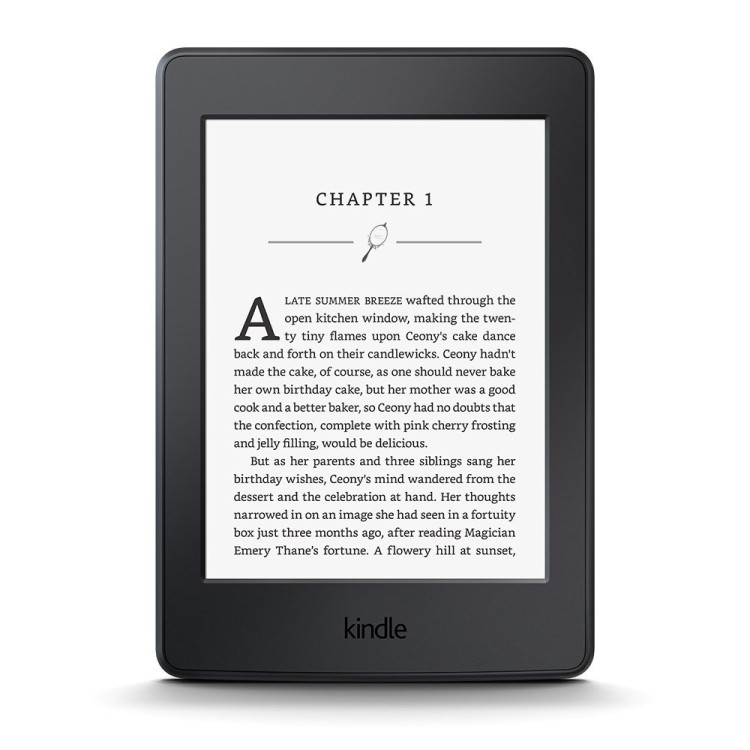 Unfortunately, traveling with "real" books just isn't practical on the road: enter the e-reader. Both Amazon's Kindle (Justin's reader of choice) and the Barnes and Noble Nook (my reader of choice) avoid the glare that makes reading off of a computer or phone screen a drag and offer all the perks of having an entire library at our disposal. A must for planes, trains and road trips!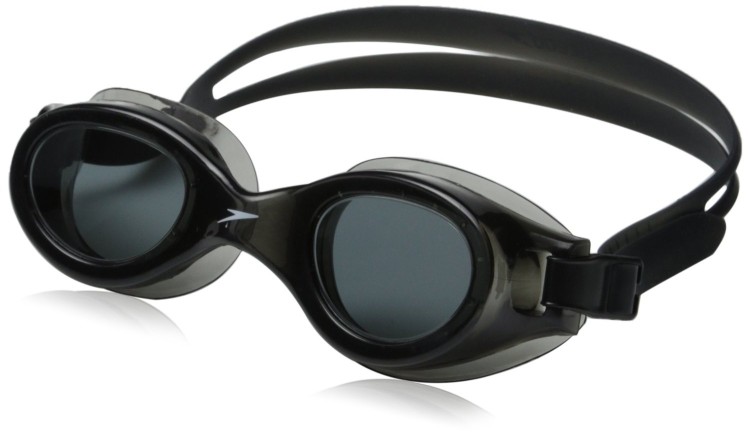 For when you need an underwater shot, and a snorkel shop isn't to be found! No kidding! I use goggles with my GoPro. Plus, they make me look cool, right? Right?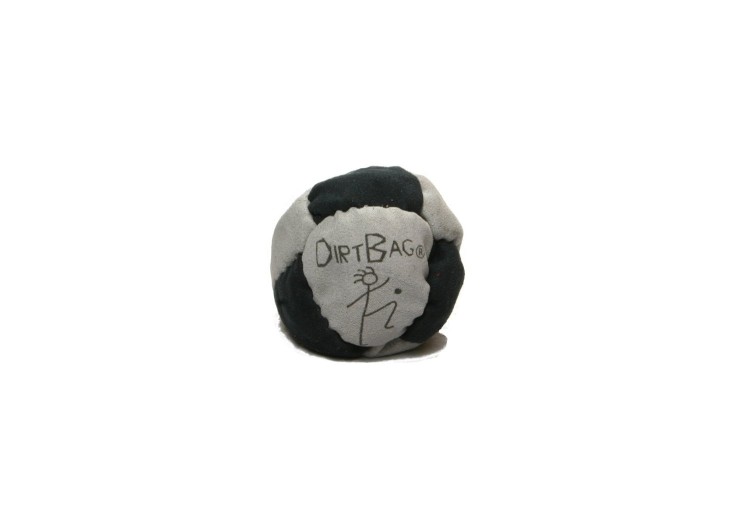 Because sometimes you just need to kick something…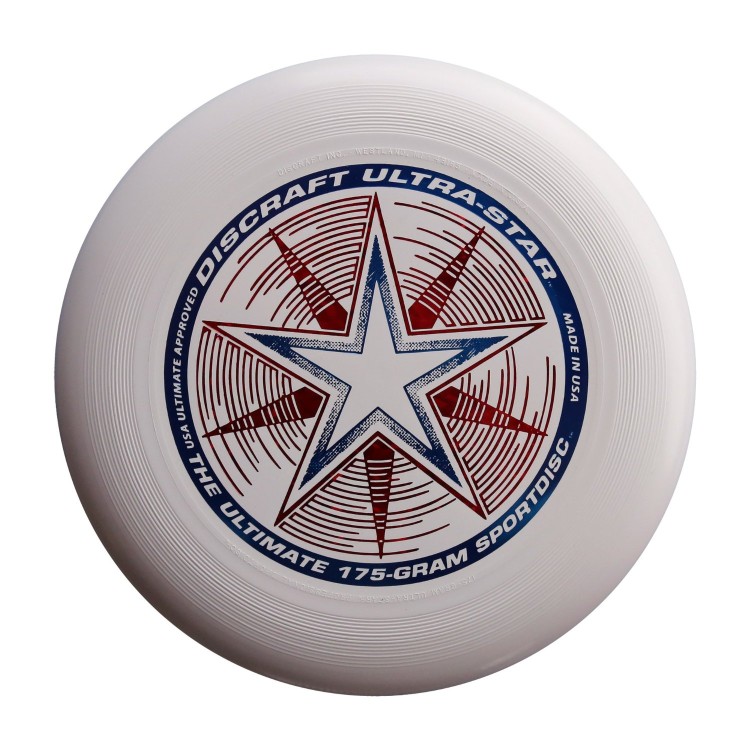 …or throw something! Seriously, though–we've found that having a couple of fun, sporty things in your gear bag can be a great way to meet people wherever we go. It's also a good way to loosen up and get the blood moving after a long train/bus ride.
---
Interested in more info. about what to pack?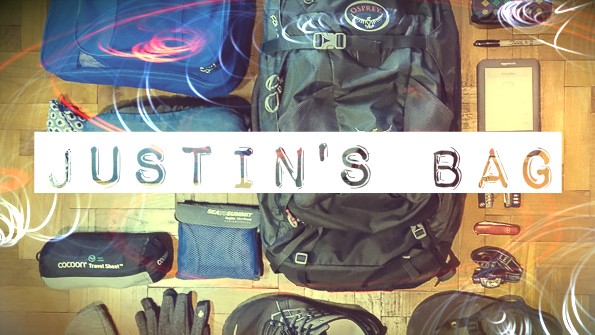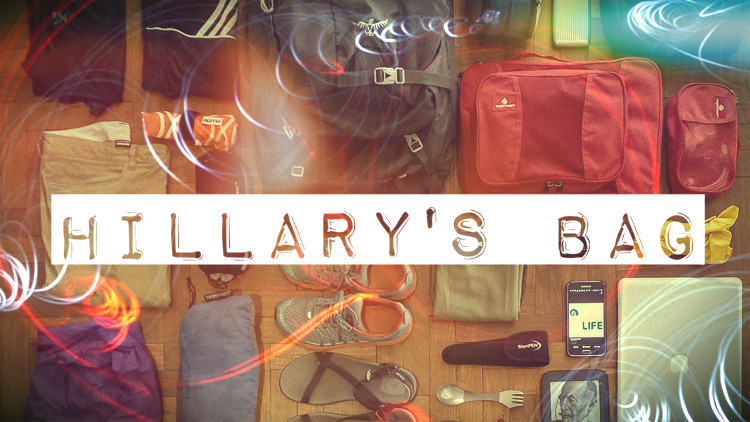 * Some of the links on this page are affiliates, meaning that Uncontained Life receives a small commission if you choose to purchase through these links (at no additional cost to you!) We ONLY post links to products and services that we have used personally, and which we believe will be of value to our readers. Affiliate commissions allow us continue to create the content you enjoy on our site and we thank you for your support!
** Product images that appear on this page, unless otherwise noted, are the property of Amazon.com.