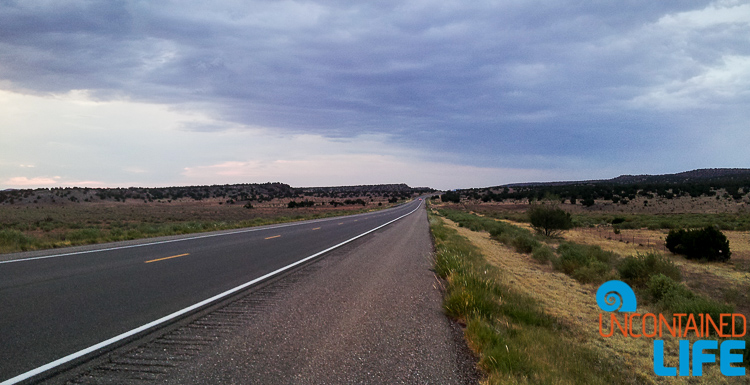 For those of us plagued with wanderlust, there's nothing quite like the lure of the cross-country road-trip. Sure, you may have a destination in mind, maybe some stops planned along the way, but when it's just you, your wheels, and the open road, anything could happen…and very often does!
It wasn't that long ago that Justin and I pulled a Kerouac and left the day to day behind in favor of a world "suddenly rich with possibility." Our voyage from Long Beach, California to New Orleans, Louisiana was chock-o-block full of weird and wonderful discoveries, but certain things in particular stood out. Read on to check out our "best of" picks and tips for a U.S.A. sunshine-belt road trip!
The Stats:
Total Miles Driven: 4,278 round-trip

Total $ Spent on Gas: $348

Longest Drive: 10 hour drive from Dallas, TX to Santa Fe, NM
---
"Best of" Picks and Tips for a U.S.A. Sunshine-Belt Road Trip
Best Meal: Commander's Palace in New Orleans, Louisiana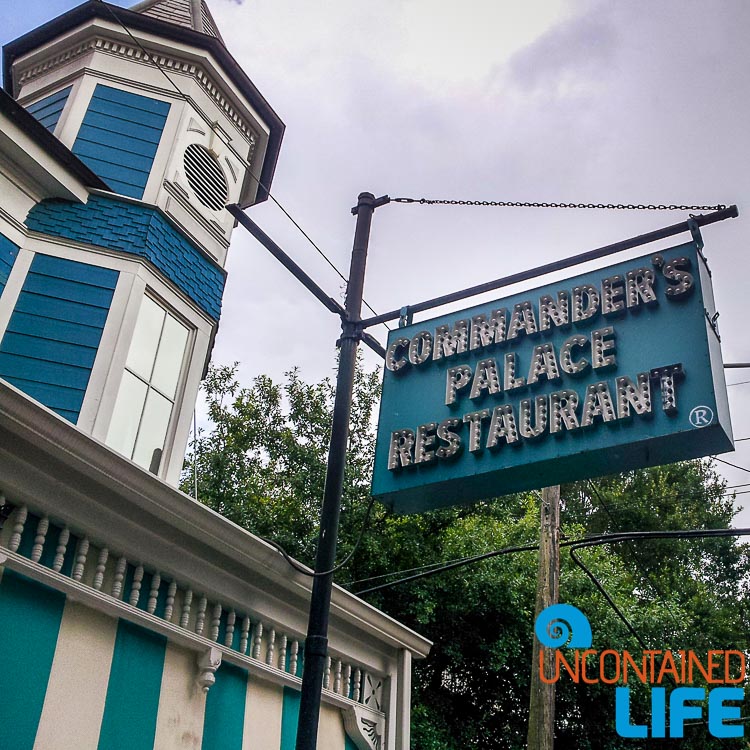 Deciding on the best meal of our road trip was a real Sophie's Choice situation (on par with trying to pick the best food truck in Austin) but ultimately, our lunch at the Commander's Palace in New Orleans stood apart from the rest, passing all of our very scientific criteria for a food experience with flying colors: 1) the food tastes wonderful; 2) there are 25 cent martinis; 3) the presentation and restaurant ambiance are superb; 3) while it's not inexpensive, for this level of dining, the 2 and 3 prix fixe lunch menus are, nevertheless, a good deal; 4) there are 25 cent martinis.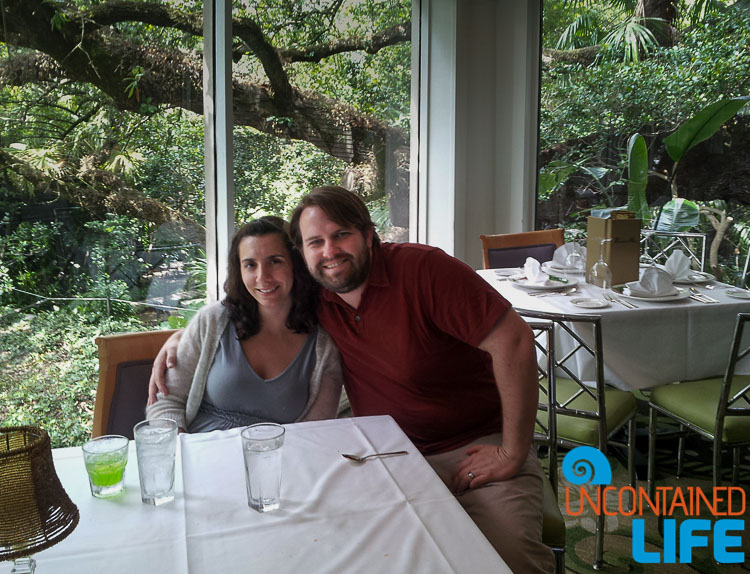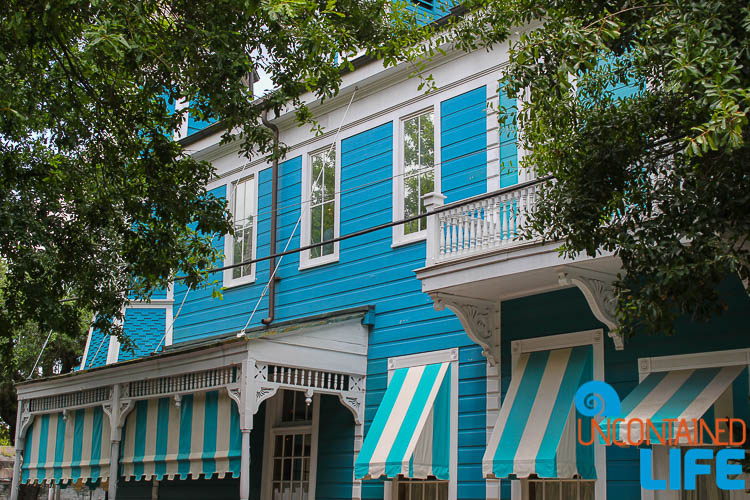 Visitor Information:
Location: 1403 Washington Ave, New Orleans, LA
Cost: Expect to spend between $19-34/ person for a 2 or 3 course prix fixe meal during lunch.
Other: This is an upscale establishment and there is a dress code

.  Reservations are recommended.  Online reservations are limited, so we suggest calling the restaurant directly: 504-899-8221
Uncontained Life Tip:
Ask to sit in the garden view dining room, at a window table.

The 25 cent martinis are only available at lunch.  There is a limit of 3/ person but they are quite strong.
---
Best Coffee: Mudsmith Coffee in Dallas, Texas
While the chicory coffee at Cafe du Monde (I.E. beignet heaven) is certainly not to be sneezed at, we fell hard for Dallas darlings, Mudsmith Coffee (2114 Greenville Ave).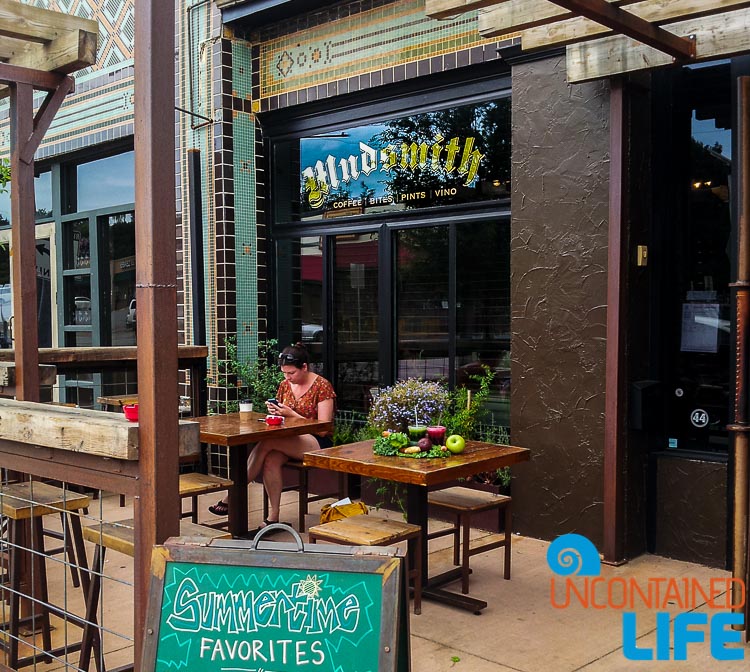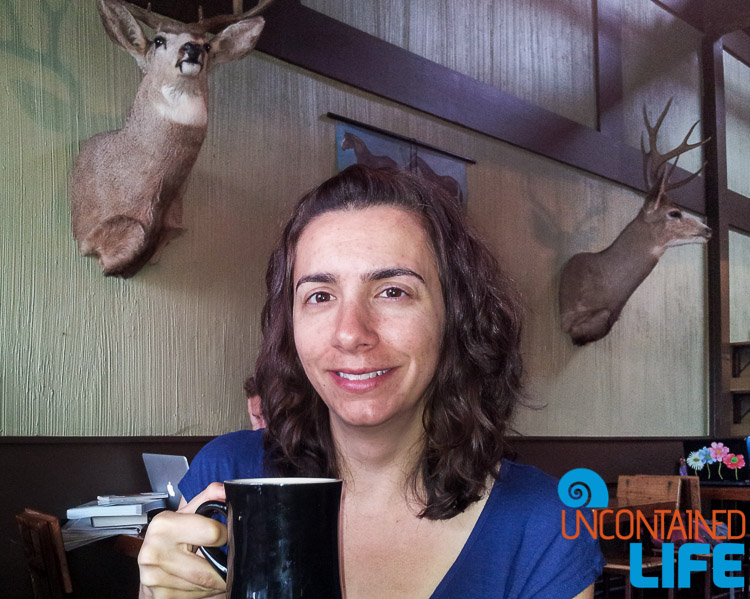 Even if the lumbersexual decor of this local shop isn't your jam, the free wifi, abundance of outlets and, of course, the COFFEE (plus local craft beers and wines) are sure to appeal. If you're around after 9pm (which, sadly, we were not), they have happy hour prices on pints ($4.50/ea).

---
 

Best Accommodation

:

Garden District Maisonette in New Orleans, Louisiana (via Airbnb)
Airbnb has its haters, but thus far, Justin and I have had nothing but good experiences using this site to find unique accommodation. We've met some fantastic people–both hosts and fellow guests–and have had the chance to live like a local in towns and cities around the world.  In New Orleans, we were hosted by the lovely Arianna, and had a great time chatting and drinking wine with her other guests, a Norwegian couple who were touring the U.S. for their honeymoon.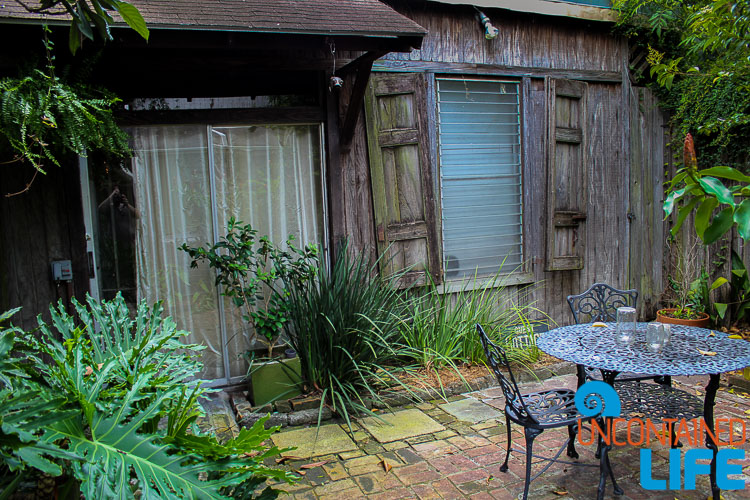 ---
 Best Cultural Site:

Mission San Xavier del Bac in Tucson, Arizona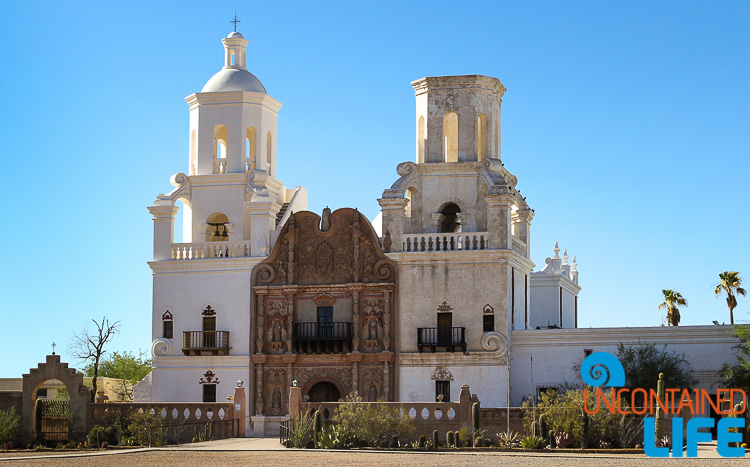 Located approximately 10 miles south of downtown Tucson, this Catholic mission isn't on many tourist's radars, but we think it ought to be.  The main church building, sometimes called the "White Dove of the Desert," is constructed of clay brick, stone and lime mortar, and dates from the late 1700's, when Southern Arizona was part of New Spain.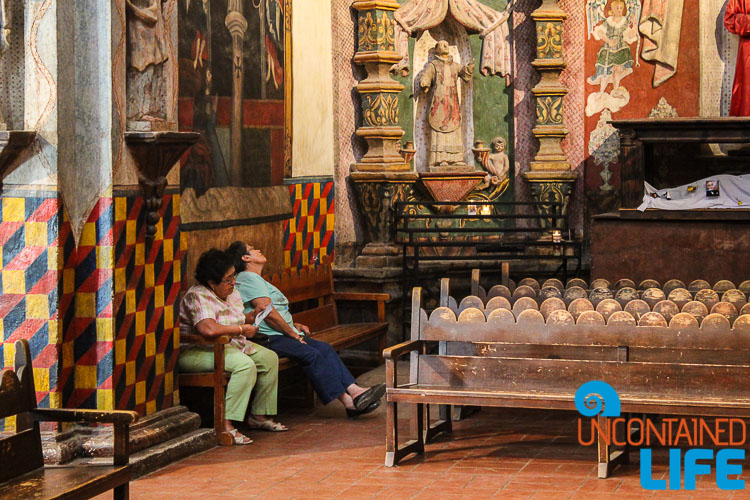 The eclectic interior featuring colorful paintings, slightly frightening-looking statues, shell details, faux doors and marbling was a fun contrast with the more severe and restrained (I.E. various shades of brown) look that I had, previously, associated with mission decor.  For the most complete experience, we recommend starting with a visit to the mission's museum to learn more about the mission's history and artifacts.
Visitor Information:
Location: 1980 W San Xavier Rd, Tucson, AZ
Hours: 7am-5pm daily; museum from 8am-4:30pm daily (closed Thanksgiving Day, Christmas and Easter).
Cost: Free!
---
 

Best Natural Site: Carlsbad Caverns in New Mexico
It was tough to choose between the White Sands National Monument and Carlsbad Caverns, but while both are beautiful, the Caverns truly took our collective breath away.  We opted to do both a self-guided and a guided tour (for an additional fee) of the caves.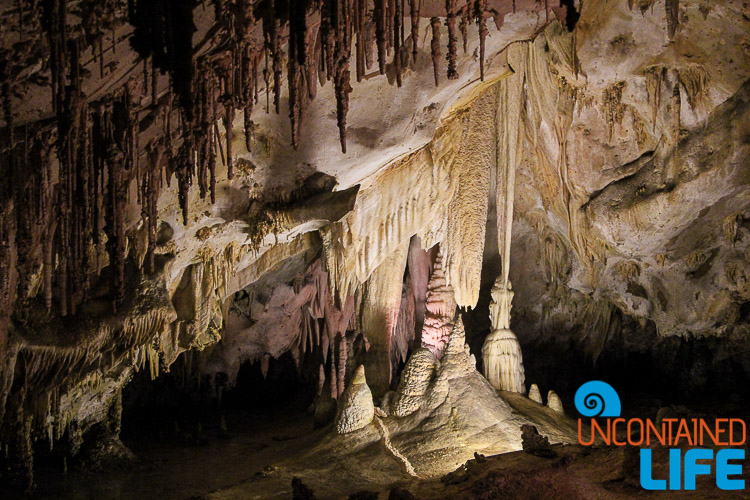 Looking back, I think we would have been happy just doing the self-guided tour of the Big Room (which takes around 1.5 hours to view fully).  It's not that our tour of the King's Palace didn't offer some great views and information, but I think, if we paid for a tour again, we'd go for a bit more of an adventurous, small-group experience, like the highly rated Lower Cave tour.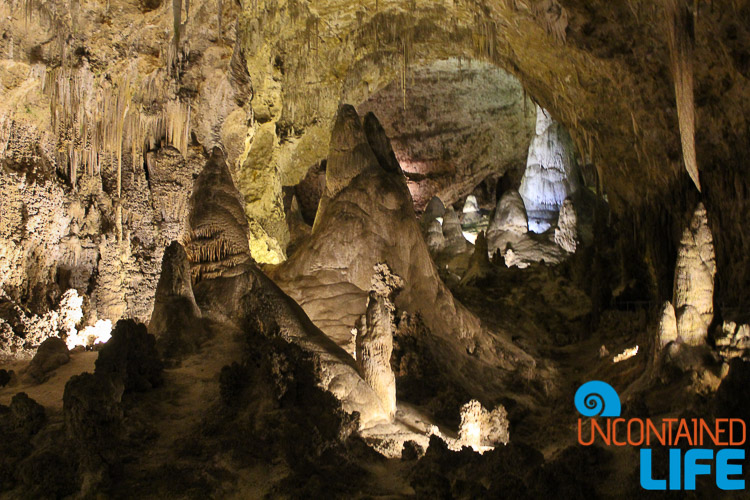 If you're short on time, go ahead and ride the elevators down to the Big Room, but if you have the time (and fitness level), we highly recommend hiking down through the Natural Entrance.  This descent not only allows you to follow in the footsteps of explorers past, it will also give you views of Bat Cave, Devil's Spring, Green Lake Overlook, the Boneyard and Iceberg Rock.
Visitor Information:
Location: 727 Carlsbad Caverns Highway, Carlsbad, NM, 88220
Hours: Vary by season. Click HERE

for more info.

Costs:

General Admission (required for both self-guided and guided tours): $10 for adults (16 yrs. and older), Free for those under 15 yrs.

Tickets are good for 3 days.

There are a number of free visit days throughout the year.  Click

HERE

for more info.

Guided tour prices vary between $7-20 for adults.  Click HERE for individual tour prices.
---
 Best Walk: Garden District in New Orleans, Louisiana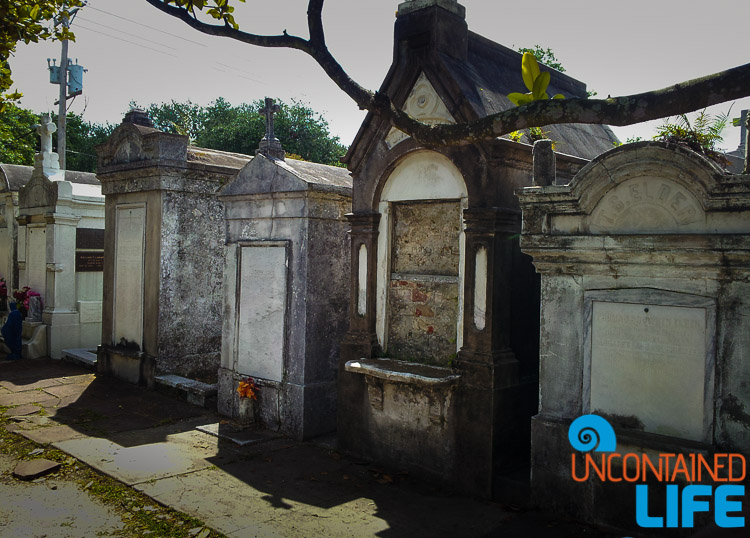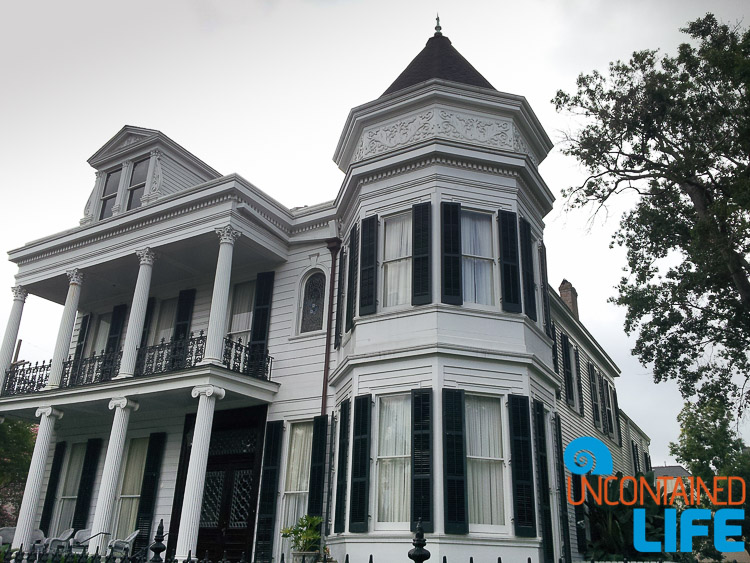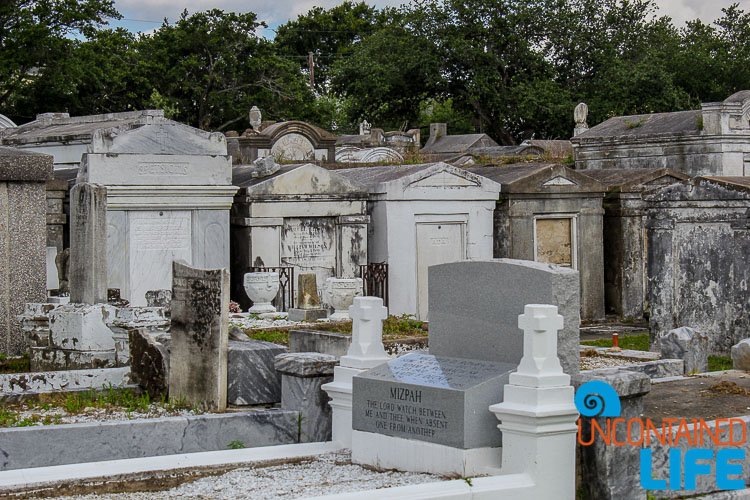 We thoroughly enjoyed our two-hour guided "Free Tours by Foot" tour through New Orleans's Garden District and Lafayette Cemetery. Our guide, Melissa, was knowledgeable and enthusiastic, and the tour itself was a great mixture of history, architecture and pop-culture fun. Highly recommended!
Visitor Information:
Location: This particular tour meets on the southwest corner of Prytania St. and Washington Ave. Other tours by this company meet other locations. Click HERE

for more info.

Hours: Vary based on tour chosen and day of the week. See above link for more info.
Costs: These tours are pay-what-you-will. ($15-20/person is standard.)
---
 Best Museum: LBJ Museum & Library in Austin, Texas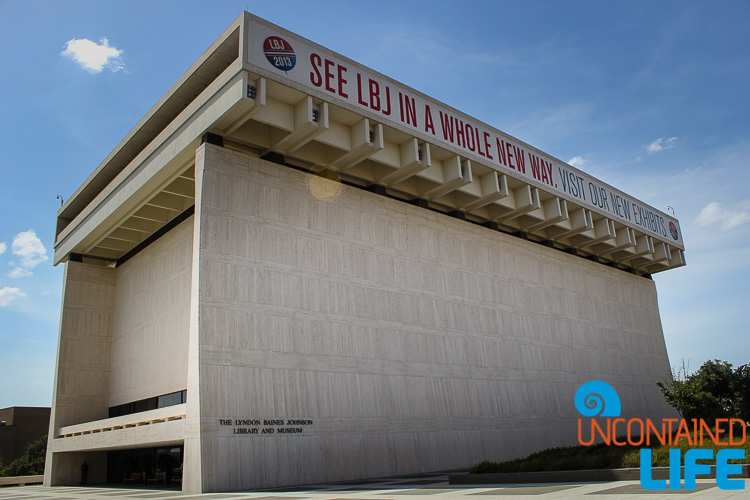 Before we visited the LBJ Museum & Library in Austin, my knowledge of the highs and lows of Lyndon B. Johnson's presidency was minimal (and mostly related to the Vietnam War).  But thanks to the terrific exhibits covering everything from Johnson's role in the American Civil Rights movement, his vision for a "Great Society" (which, among other things, led to sweeping innovations in federal support for the arts and for environmental conservation), his support of the U.S. Space Program and, yes, his navigation of the war in Vietnam, I am now ready to unleash all kinds of LBJ-related nerdiness upon unsuspecting friends and family.  Who wants to come to dinner?  Anyone??
Visitor Information:
Location: 2313 Red River St. Austin TX 78705

*Parking is free. For driving directions and information on how to use public transport to reach the library,

click here.
Hours: 9:00 a.m. –  5:00 p.m. every day except Thanksgiving, Christmas, and New Year's Day
Costs:

Adults: $8; seniors (62 and over) with valid ID: $5; retired military with valid ID: $5; children 13-17: $3; college students with valid ID: $3.

The library offers several free admission days throughout the year.  See the link above for more information.

Free admission is available every day to children 12 and under; active duty military; members of Friends of the LBJ Library and Future Forum membership groups; student groups (including school staff and 1 chaperone per 10 students) with reservations; UT students, faculty, staff, and administrators with valid ID; members of other Presidential Libraries.
---
 

Best Garden: Dallas Arboretum and Botanical Garden in Dallas, Texas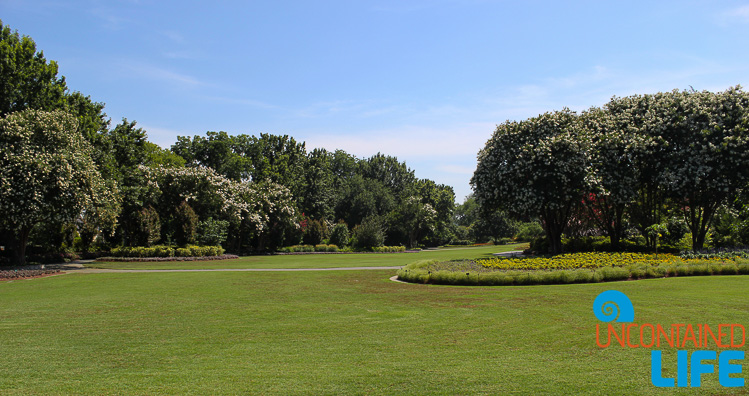 Of all the gardens we had the chance to peruse during our trip, this 66-acre botanical garden on the southeastern shore of White Rock Lake takes the cake in terms of scope and beauty.  Granted, we almost died from heatstroke walking around at midday (better to make this a morning activity), but the blistering temperatures also gave as an excellent excuse to splash around in Crape Myrtle Allee's frog fountain, designed for precisely this purpose (though, perhaps, with a slightly younger target audience in mind).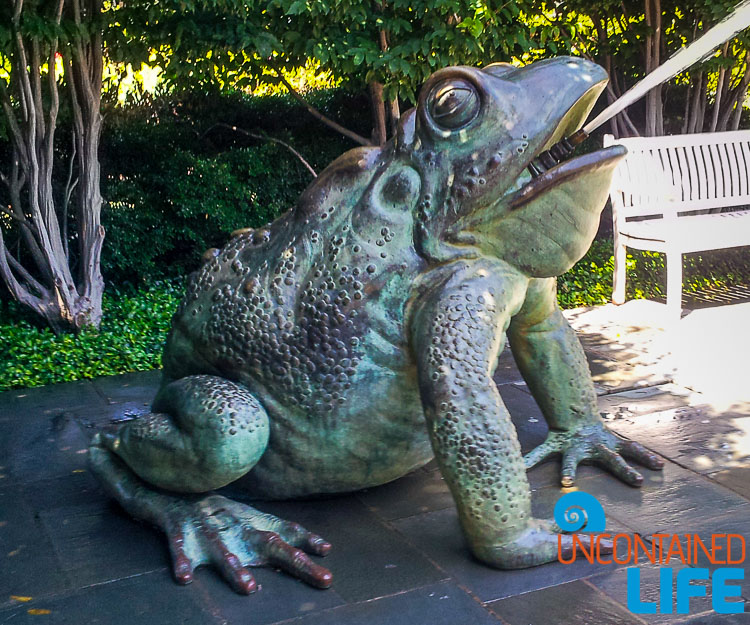 Visitor Information:
Location: 8617 Garland Road in east Dallas, Texas
Hours: 9:00 a.m. –  5:00 p.m. every day except Thanksgiving, Christmas, and New Year's Day
Costs: *be sure to check the garden's website

for current discounts.

Adult general garden admission (13-64): $15

Seniors general garden admission (65 & over): $12

Children general garden admission (3-12): $10

Children general garden admission (2 & under): Free

Children's Adventure Garden admission: $3 (additional general garden admission for non-members)

On-site self parking or parking garage: $15

Discounted daytime parking: $8 (

online only

)
---
 

Best Free Activity: Watching the bats' flight in Austin, Texas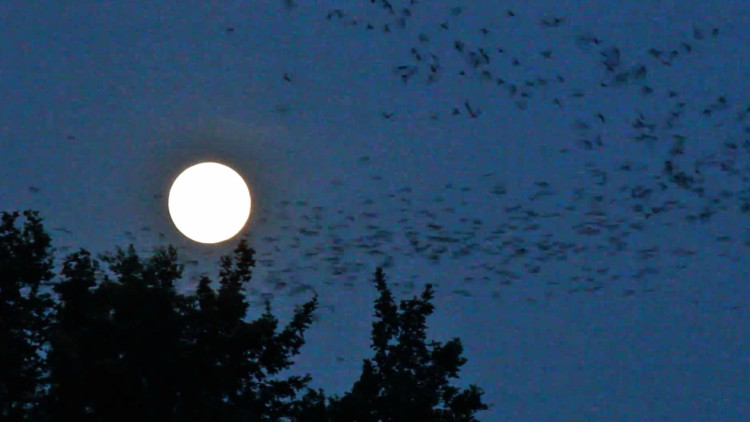 For reasons best known to the critters themselves (and those who study them) Austin's Congress Ave. Bridge is home to the world's largest urban bat colony (approximately 1.5 million bats).  These Mexican free-tailed bats not only gobble up thousands of pounds of pesky insects each night, they also make for a fantastic viewing experience for Austin's residents and visitors, particularly during the summer months.  Just pick a spot along Lady Bird Lake, hop on a boat cruise or reserve a table at a riverside restaurant and enjoy the scene. (To avoid bat droppings, you'll want to avoid being too near the actual bridge itself.)
Location: Anywhere near Congress Avenue Bridge.
Hours: call the Bat Conservation International at (512) 327-9721
---
Best Detour: Old Route 66 in Seligman, Arizona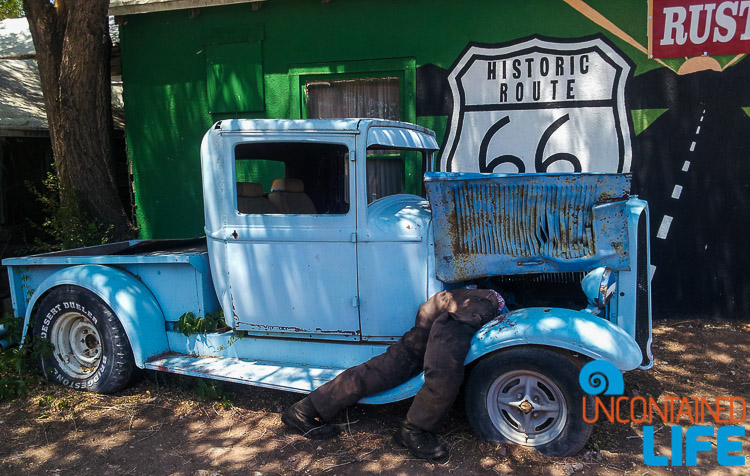 Once a thriving desert locale along the famous Route 66 across Arizona, the tiny town of Seligman (the inspiration for Pixar film, Cars' Radiator Springs) nearly became one of the many ghost towns dotting the landscape when it was bypassed by Interstate 40 in 1978.  Thanks to vigorous efforts by Seligman's residents, however (most notably Angel Delgadillo), Route 66 was designated a historic highway, and Seligman itself, as the "Birthplace of Historic Route 66" in 1987.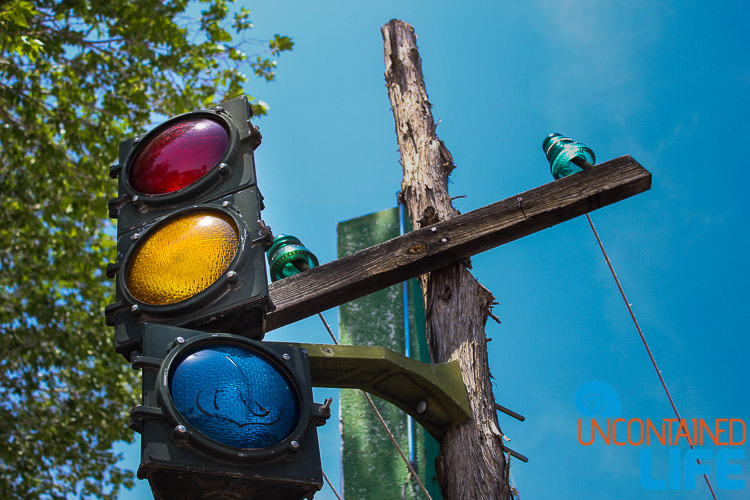 Nowadays, driving through Seligman is like taking a wacky trip back in time.  Equal parts kitch and history, some of town's highlights include its famous "Roadkill Cafe,"
Location: 22940 W. Hwy. 66
Hours: most businesses close by 9pm
Cost: Free! (though, of course, you'll want a souvenir or two)
---
Best Surprise: The Grand Canyon in Arizona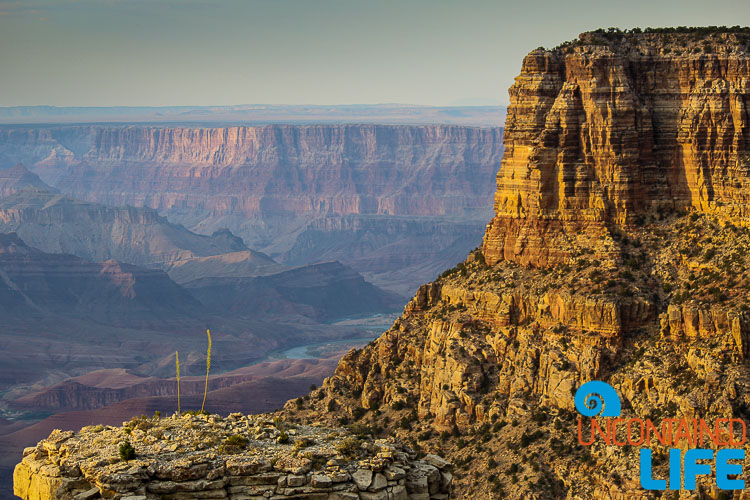 I can't tell you why I didn't expect to be impressed by the Grand Canyon.  Maybe I'd seen it in too many movies?  Whatever the case, I was in no way prepared for mind-blowing hugeness and beauty of this place.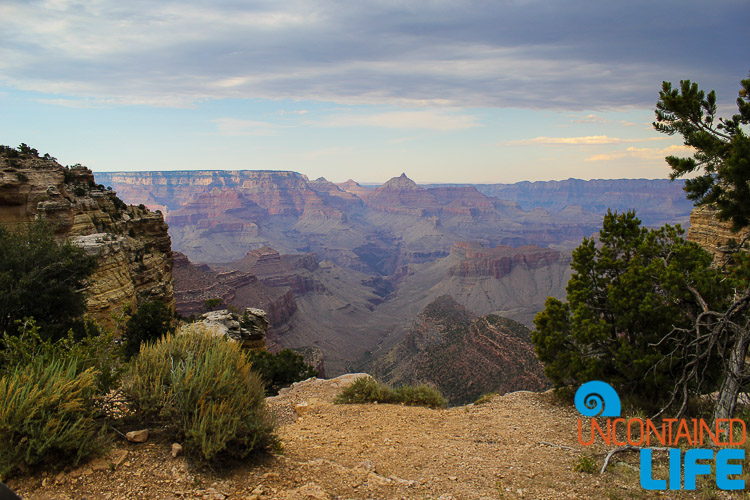 After a short stop at the main visitor's center, we drove along the canyon's eastern edge toward the Desert View Tower (making many stops along the way to do some mini-hikes and, of course, photography!)  We got rained on a wee bit, but that didn't dampen our enthusiasm.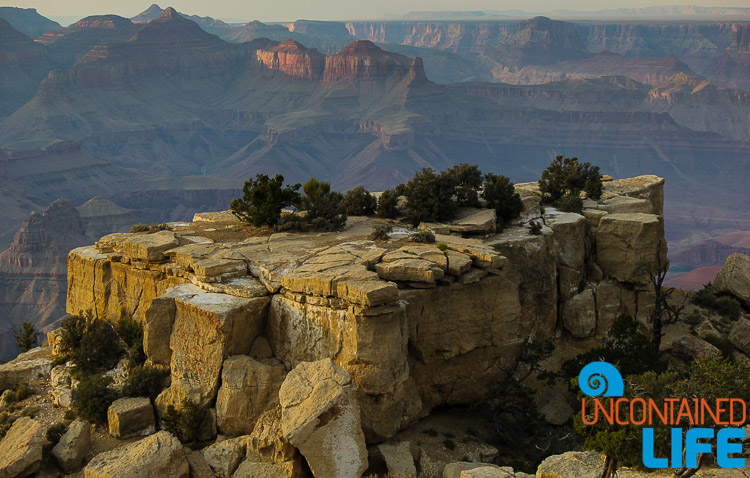 The Tower at sunset was, as expected, a popular spot, but the views were truly extraordinary.  We were only able to spend a day the the Canyon, but there's definitely enough to see and do here to justify a much longer visit.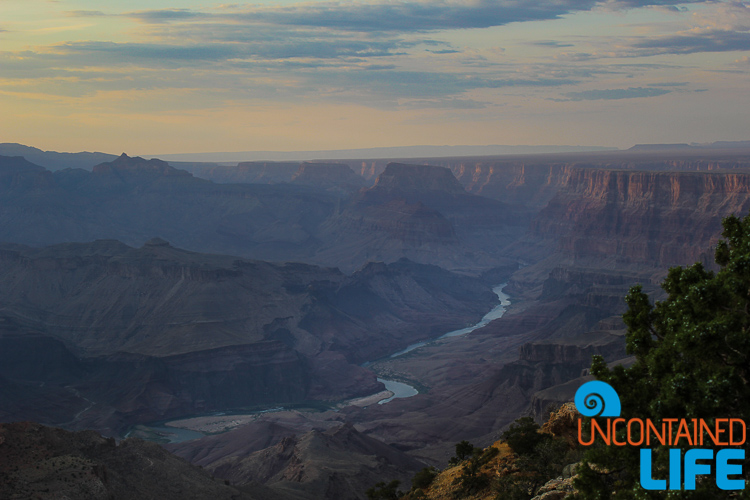 Visitor Information:
Location: There are a number of ways to enter the park. To decide on the best route for your trip, click

HERE

.
Hours: The Southern Rim of the park is open 24 hours/ day, 365 days/ year.  The Northern Rim, however, is only open May 15-Oct. 15 each year.  For more information, read

HERE

.
Cost: General Vehicle Permit (good for 7 days) is $25. There are park free days and yearly passes available (military pass is free, senior pass is $10).  Click

HERE

for more info.
Did we miss any of your favorite "sunshine belt" sites and adventures? Share your "best of" picks with us below!