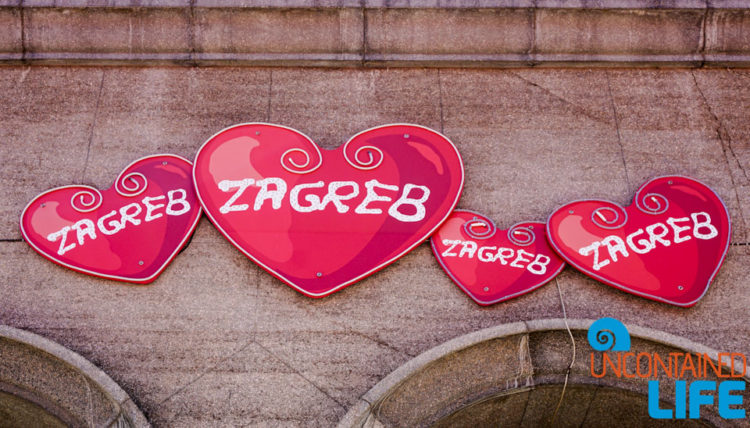 Zagreb, Croatia was one of the first places that Justin and I ever dreamed about staying long-term in the Europe. Sure, coastal destinations like Split and Dubrovnik (where we spent Christmas) are beautiful. But most of the "real life" in these places happens outside the Old Town centers. By contrast, when you visit Zagreb, it's clear the best and most beautiful things in the center are part and parcel with the real life of the city's inhabitants. 
Zagreb may not be as famous as Paris or "Pretty Prague," but it's everything we think of when picturing the ideal European city.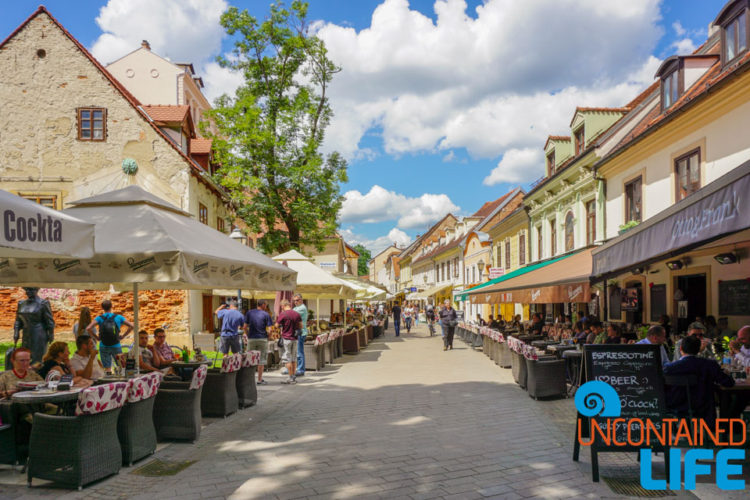 Zagreb has good food and drink (Croatian wine and beer are superb…and inexpensive!). It has a supremely walkable, cafe-filled city center.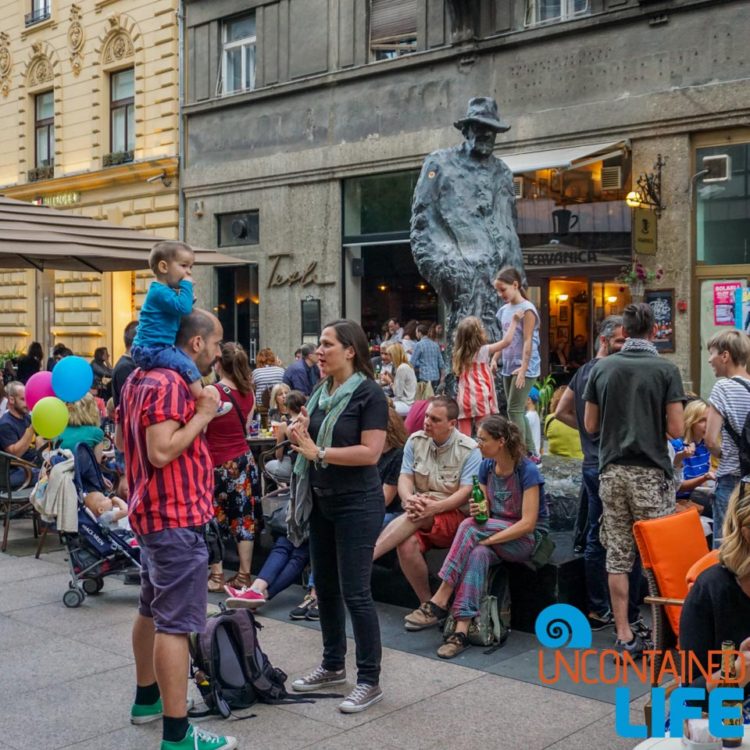 Zagreb offers great museums, beautiful architecture and a plethora of parks.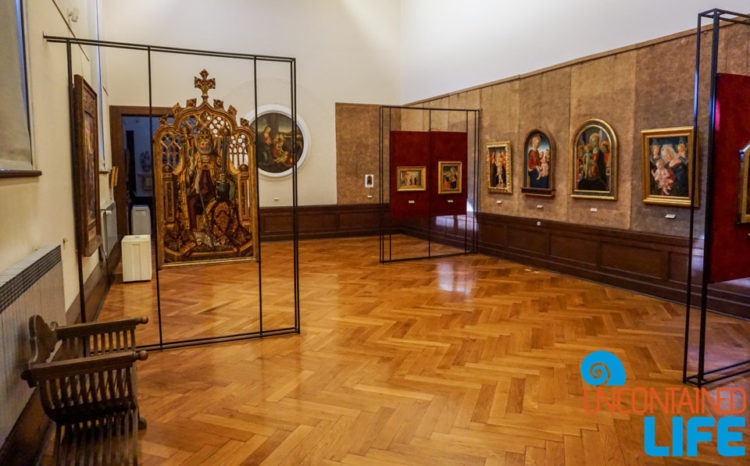 There's a pleasant dearth of mega tour groups. And, so we were told when we first visited in October of 2015, the city boasts a fantastic summer festival season.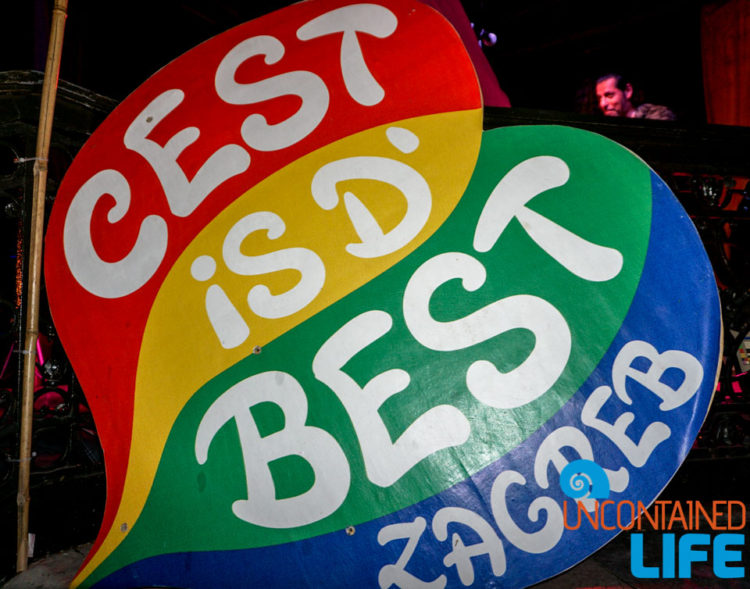 Which is why we were thrilled to have the chance to head to Zagreb again on our way from Bosnia and Herzegovina to Brazil last month. We love having the chance to revisit and to see what a difference a change time and a change in seasons makes to the feel of a city. And in the case of Zagreb, oh, what a difference!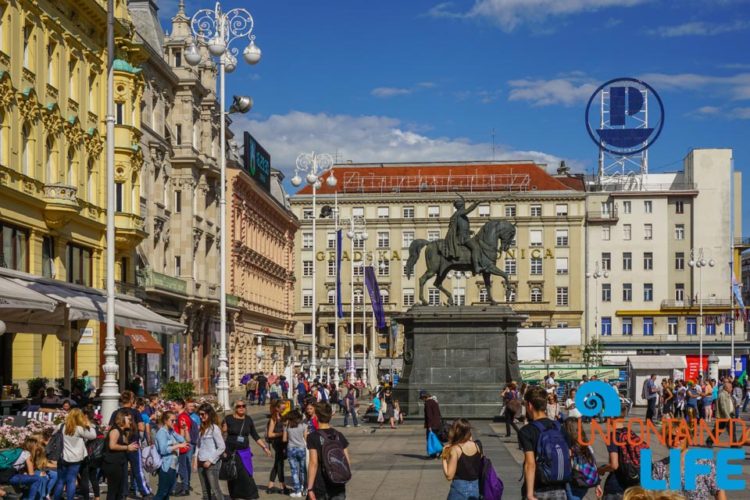 Here are some highlights (stories and photos) from our return to Zagreb this past June. Hope you enjoy!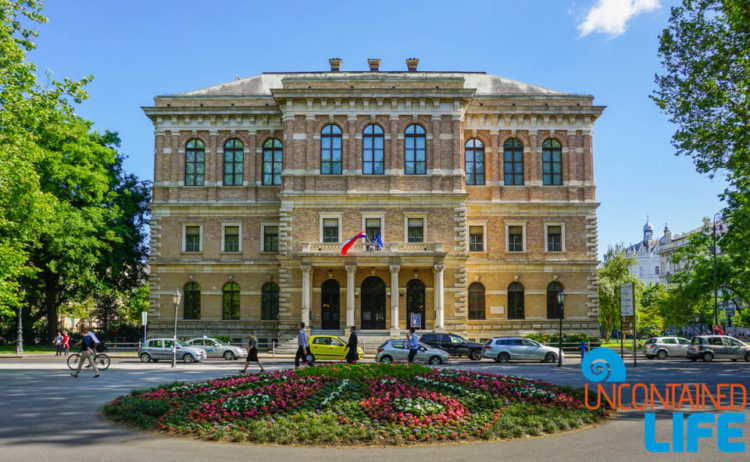 Spotting Street Performers 
One of the most fun aspects of our visit to Zagreb was the realization that there were multiple events, each belonging to a different festival, happening all at once. (Though Cest is D'Best is responsible for the greatest number of street performers.)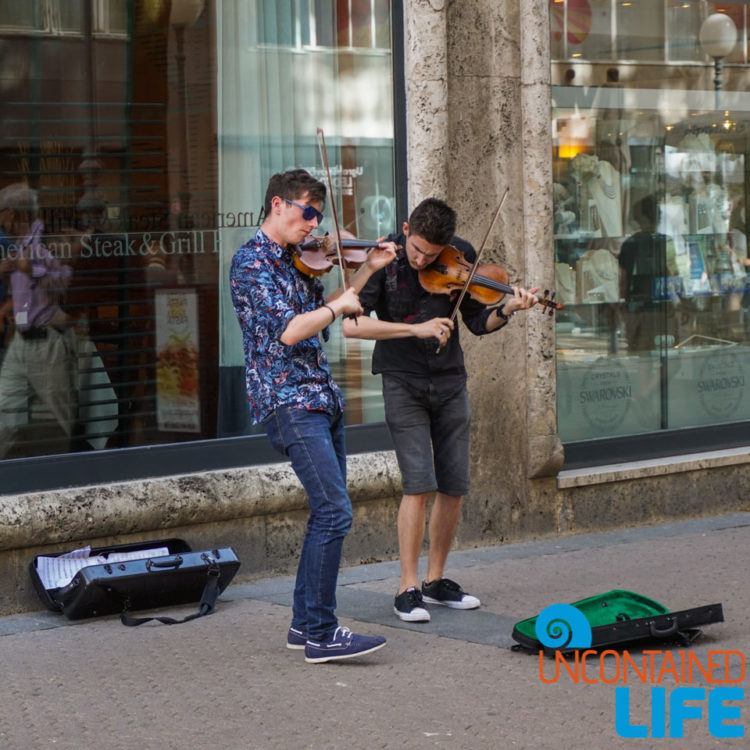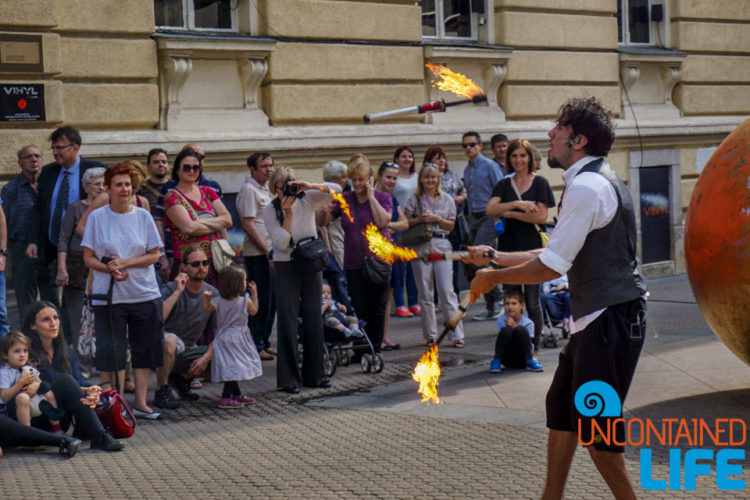 True, the overlapping-festival-phenomenon is common in major cities around the world. But the small size of Zagreb made the situation almost comical: everywhere we turned, it seemed, there was someone playing music, juggling fire, or doing…whatever you want to call these lovely ladies' activities.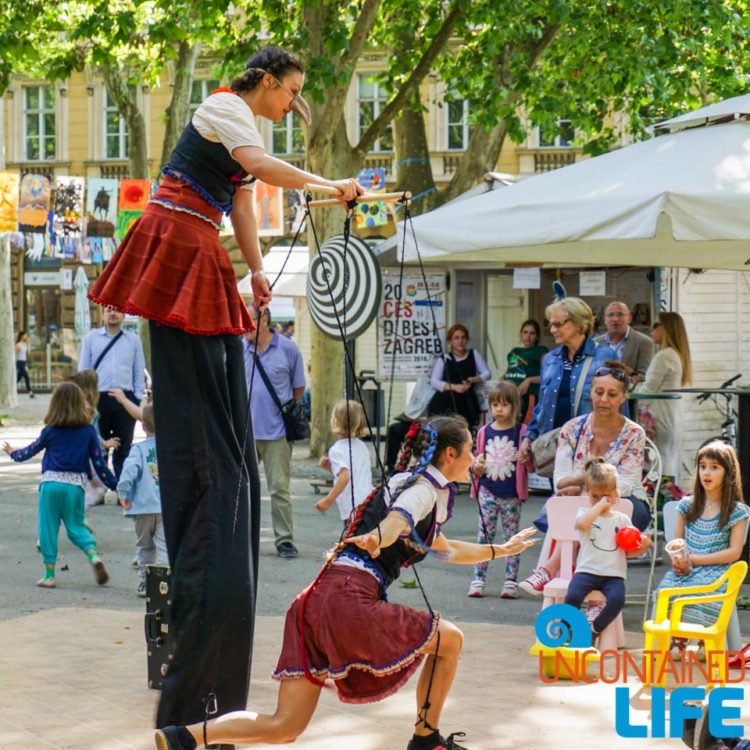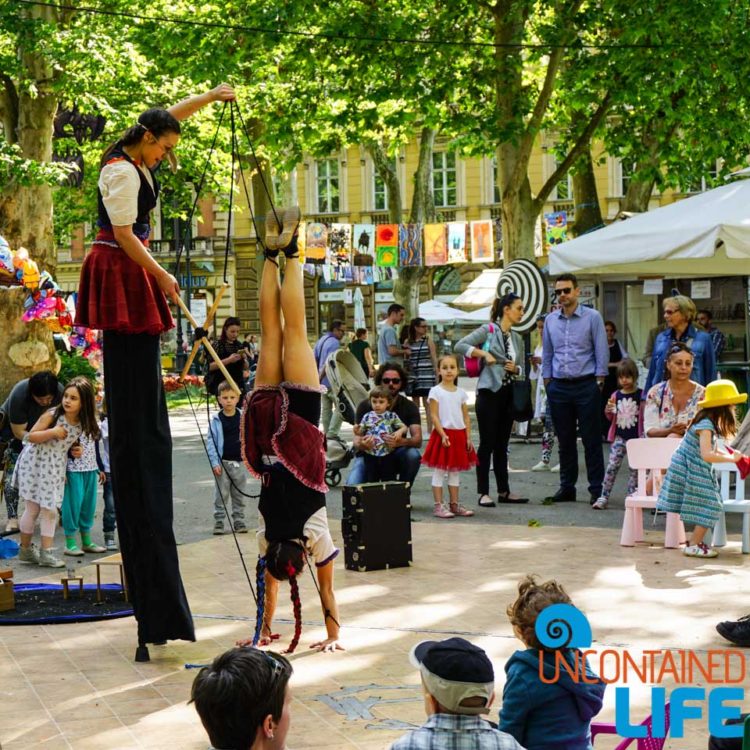 Plus, with various events bringing in performers from all over the world, being in Zagreb during summer can feel like attending a sort of artsy model UN.  
Dancing Everywhere
Justin and I were excited to discover that our brief sojourn in Zagreb would coincide with the annual Dance Festival–which brings professionals from around the world together for a week of contemporary performances.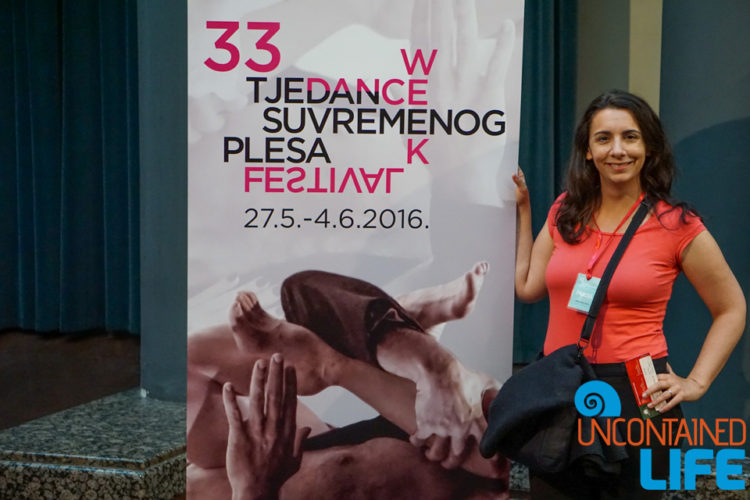 We attended two of the many shows…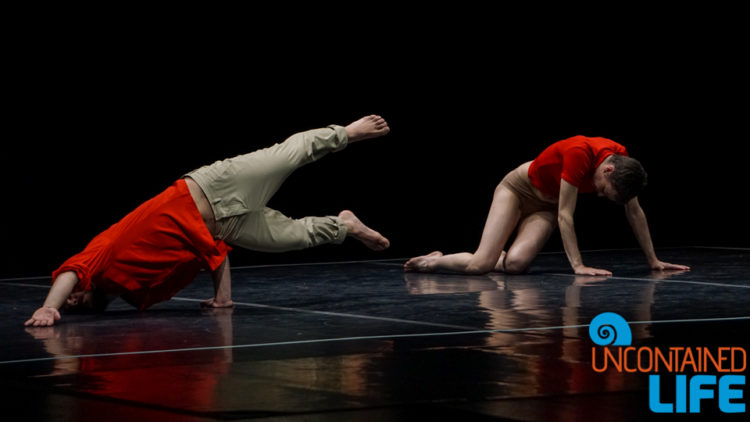 …both were fantastic.
The first performance, titled Bach Sonata, focused on memorializing the victims of acts of terrorism.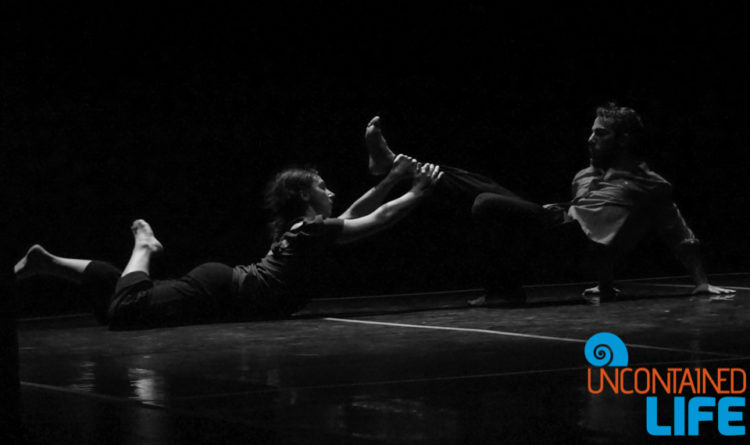 The second performance, titled AU, explored ways "individuals from different cultures and places recreate a common landscape in which they can evolve and continue together."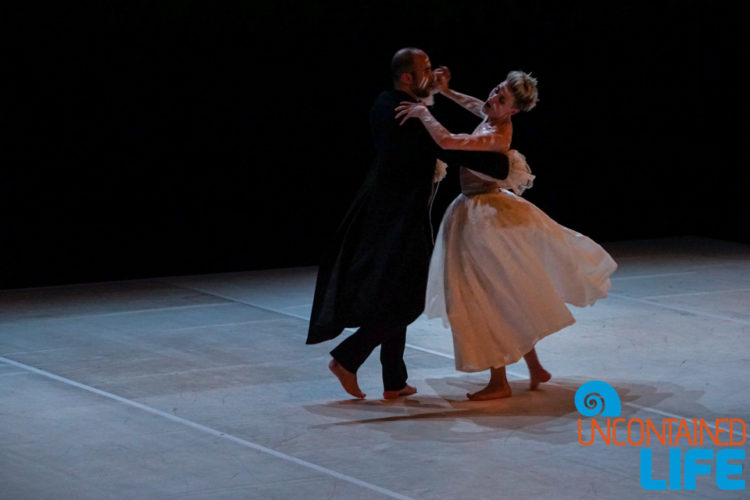 But the dancing didn't stop there! Justin and I were out wandering after the performances when we stumbled upon this scene: Argentinian band, Sexteto Milonguero (so talented), and bunch of local, Tango-dancing Croatians.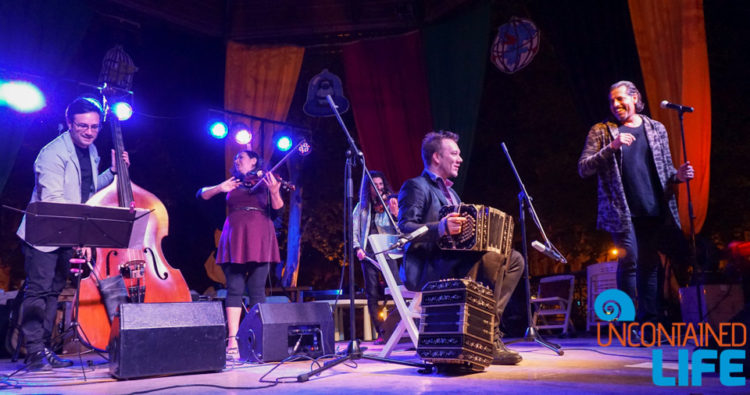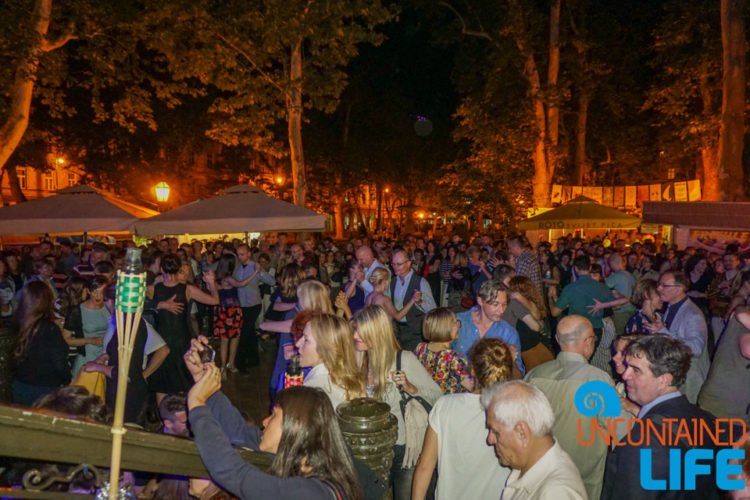 Definitely the icing on the dance cake!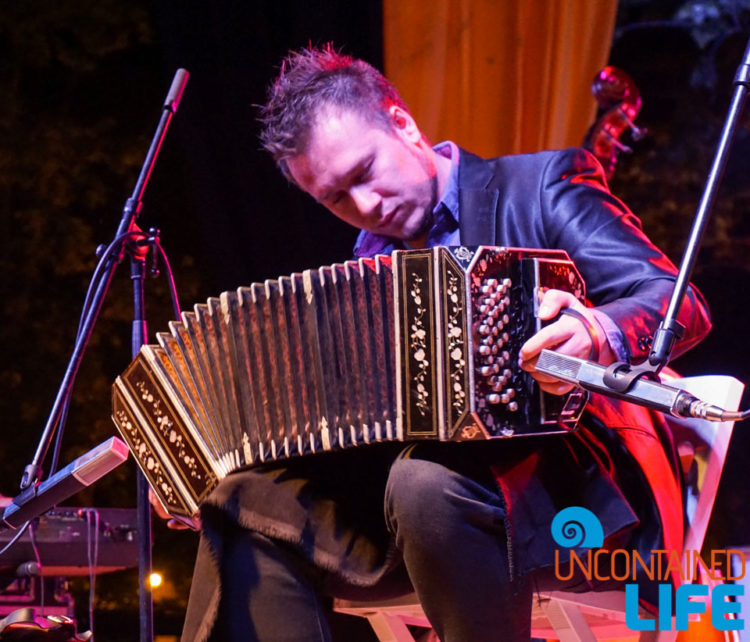 Discovering Sri Lankan Food
It's no secret that Justin and I enjoy a good meal. And in a city like Zagreb, the opportunities for said meals are pretty abundant. We had massive, mouthwatering slow-food goodness at  Mundoaka Street Food. We tasted some knock-off Chipotle at California Burrito.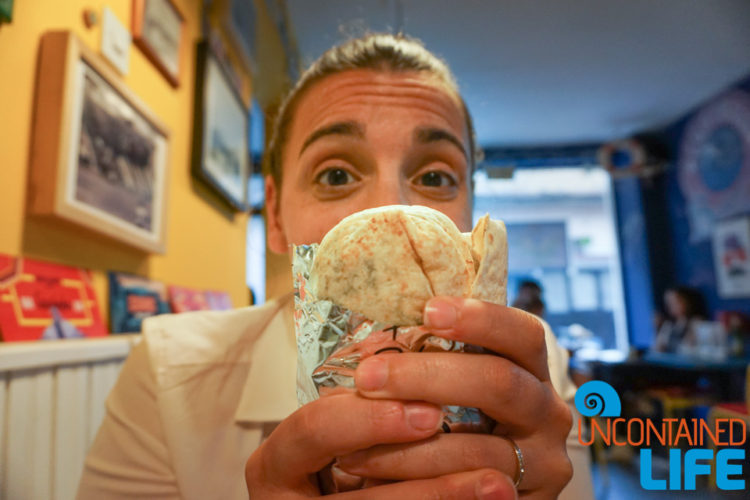 We revisited Zagreb's upscale burger scene at Yellow Submarine.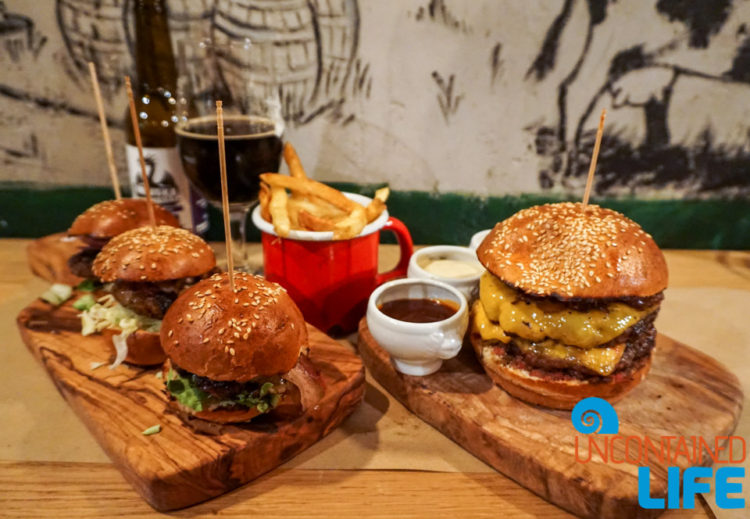 And we gobbled up the traditional Croatian dish, štrukli (a dish composed of dough and various types of salty or sweet creamy filling which can be either cooked or baked) at La Struk. All in all, we were feeling pretty pleased.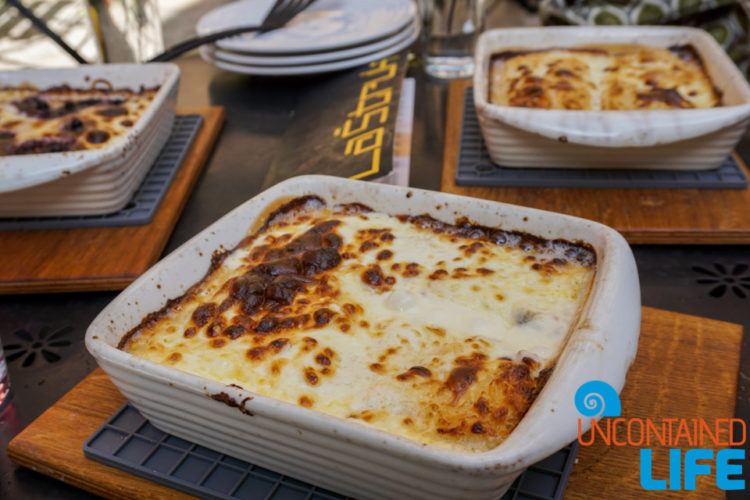 But then. Then, we discovered Kotthu (a dish made with homemade tortilla roti and your protein of choice) at the Curry Bowl. The Curry Bowl is not only Zagreb's, but indeed, Croatia's first and only Sri Lankan restaurant. And our tastebuds fell in love.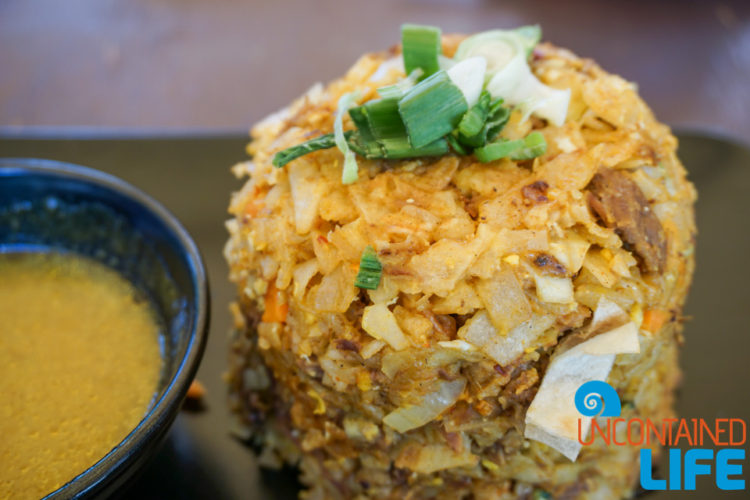 The Kotthu is sensational (and amazingly affordable).  We were pleased that it was the first time in months that we'd actually found a dish that contained some real spice, real heat! (Balkans folk are notoriously unable to handle real spice,* so we asked the restaurant's friendly owners–Brian and Clement Senaratne–to dial the heat up for us.)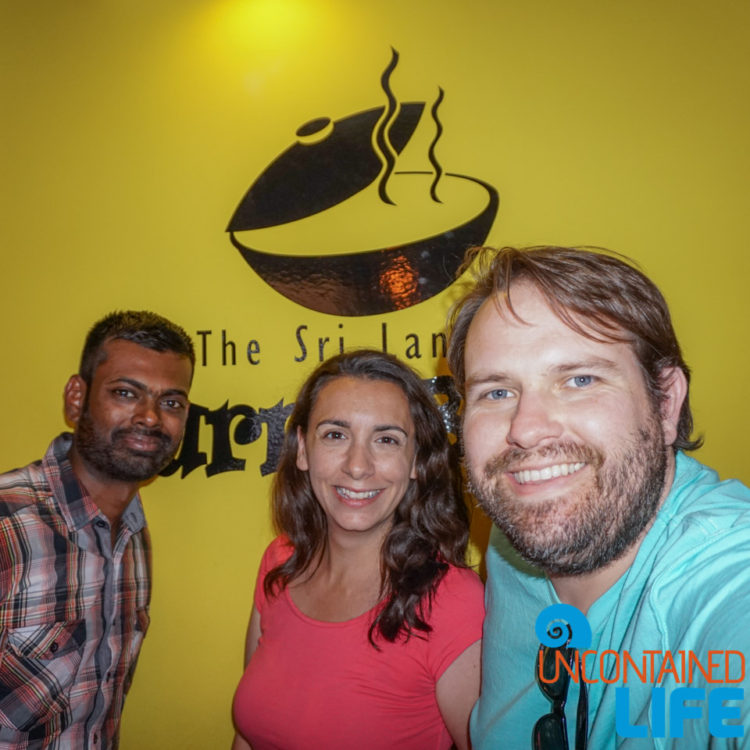 *Don't want to offend…but seriously, lesson learned over the course of our five months in the Balkans: each and every time a Croatian, Montenegrin, or Bosnian warned us that something would be spicy, it wasn't even close to it!
Feeling at Home at Dots Hostel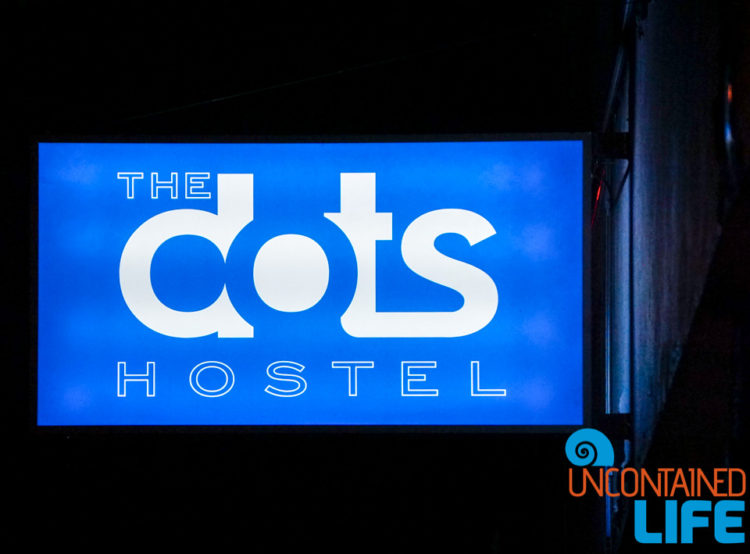 When we came to Zagreb last October, we rented an apartment outside the center. This time, however, we wanted to be in the midst of the action…without breaking the bank or sacrificing our comfort.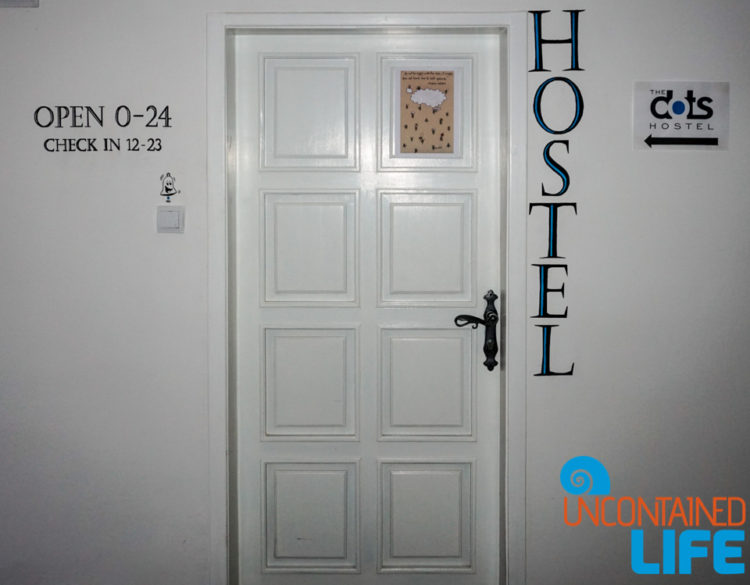 Luckily, The Dots Hostel Zagreb, is now on the scene. Justin and I walked into the family-owned Dots and immediately felt at home. The hostel is clean, with bright and welcoming decor. We felt 100% safe leaving our bags and equipment in our rooms (no need to make use of our trusty Pacsafe here!) The warmth of the staff (who are also the owners!) made us feel like we immediately had friends in Zagreb.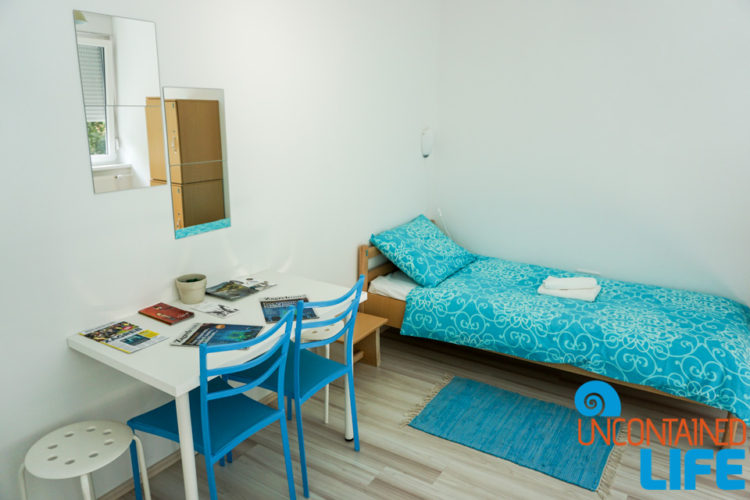 Dots is located just two blocks from Zrinjevac Park (which hosts various musical acts throughout the summer), and 350 meters from Zagreb Main Square. The free WiFi let us get our work done at night, and the plentiful, affordable continental breakfast set us up well for each day.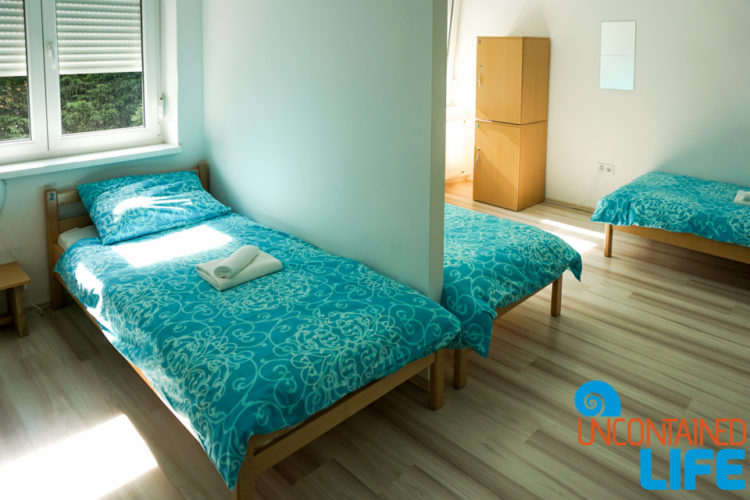 Peaceful Protesting
One of our favorite aspects of revisiting places is meeting up with the friends we made the first time around. Last time we were in Zagreb, we took an epic, awesome bike tour with Aleda of Blue Bike Zagreb.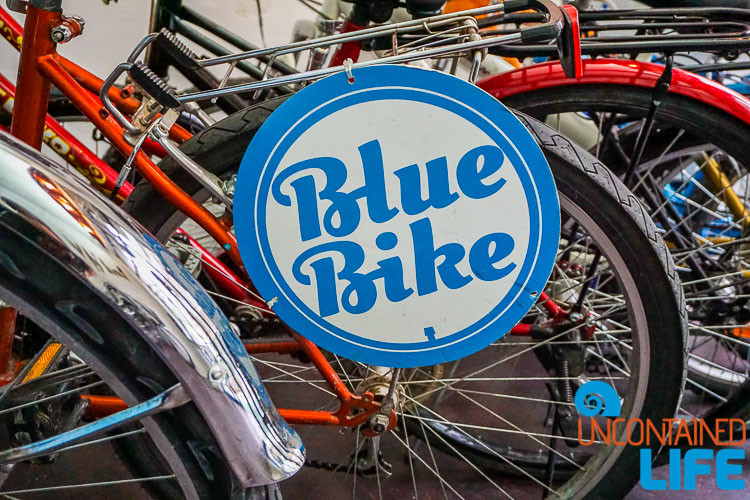 Alida is not only a great guide, she's also a fantastic source for local, poorly advertised, goings-on. She is the reason we got to experience a free opera performance during our stay. (Info. about this show was available nowhere on any of Zagreb's English-language websites.) And she is also the reason that we found ourselves getting a chance to observe a protest for education reform.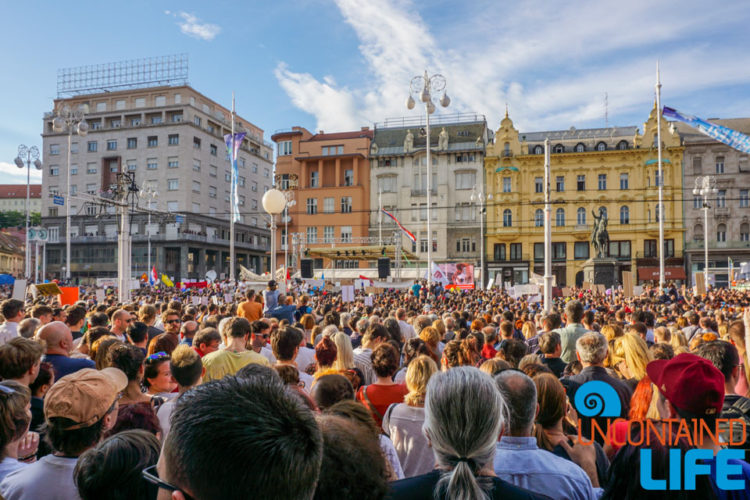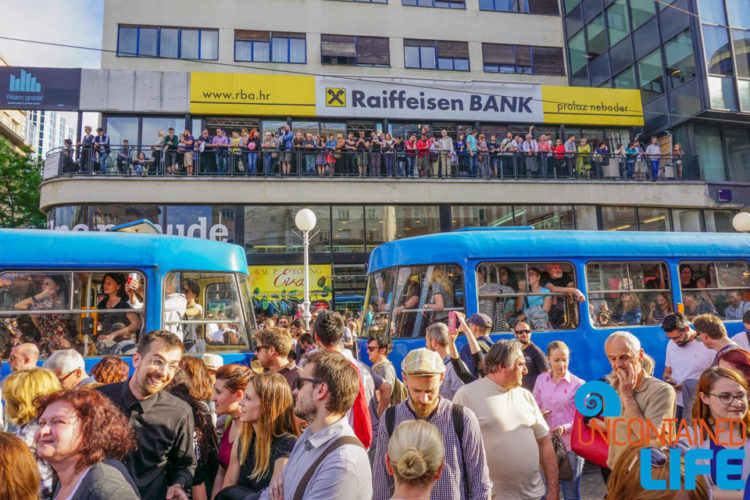 This protest (which happened not just in Zagreb, but in other cities around Croatia), was the largest protest in the country's history. It was also the most peaceful protest I have ever, personally, witnessed. People chanted. They sang. And then, when the event was finished, everyone drifted to the nearby cafes for drinks!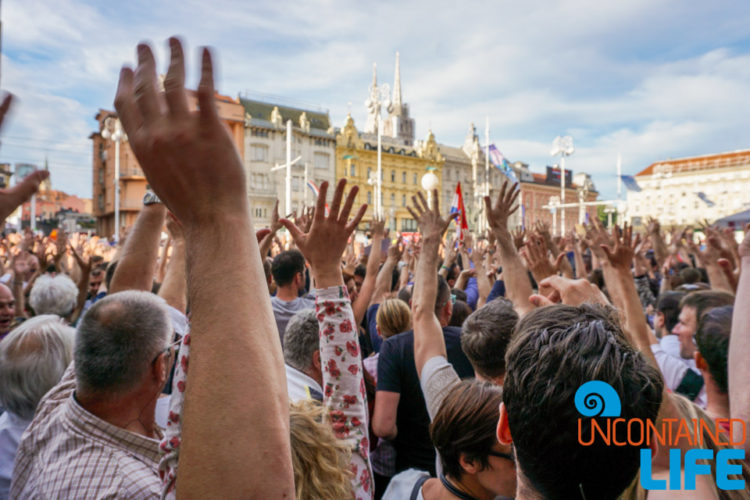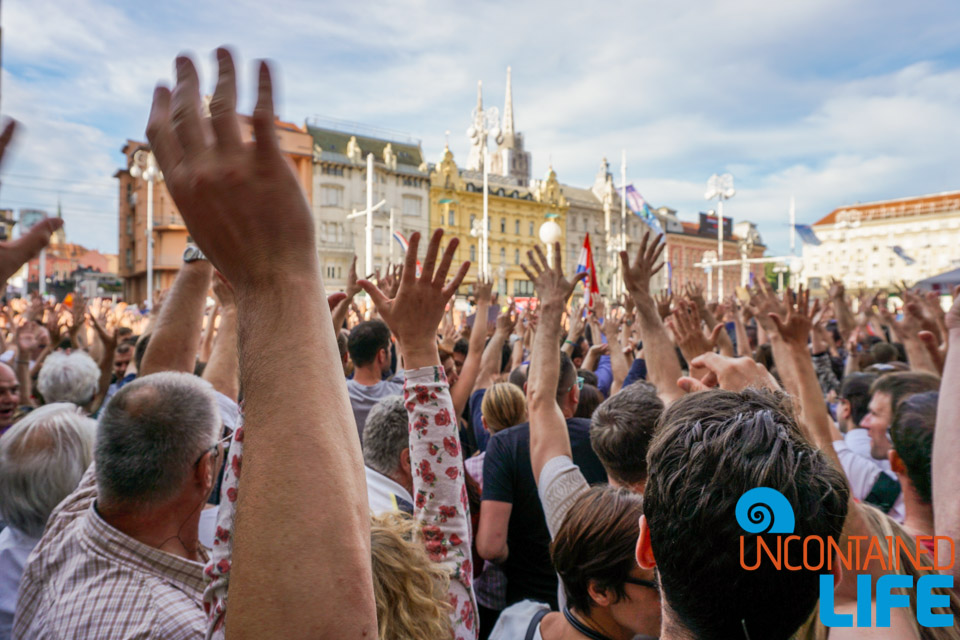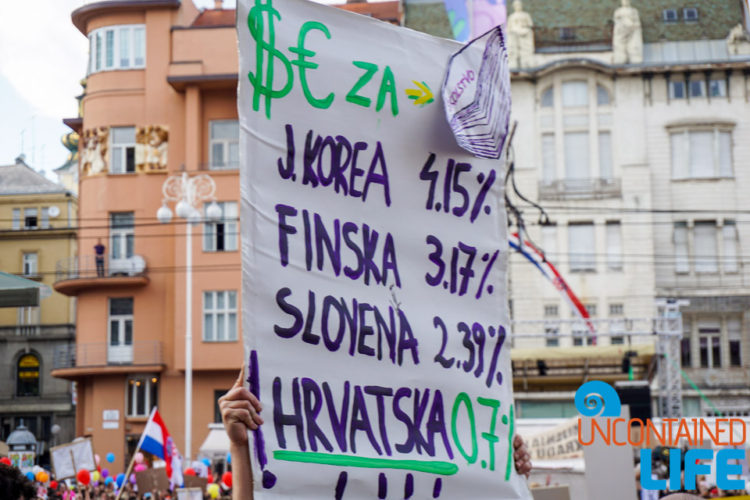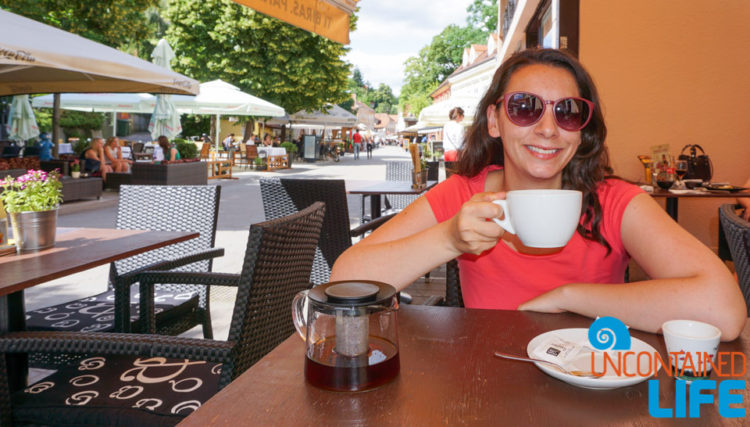 Enjoying a Beer in Upper Town
During our first trip to Zagreb, Justin and I (thanks, again, to Alida) tasted a beer. This porter easily made its way into our top ten list favorite craft beers of all time. So, naturally, now, whenever we visit Zagreb, we're on mission!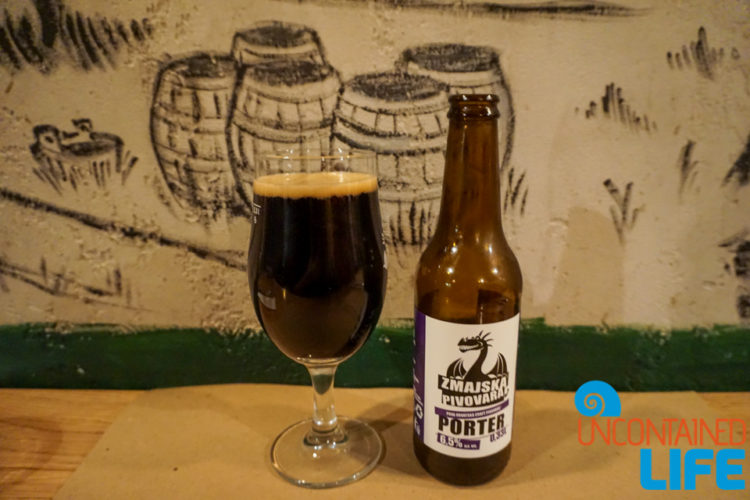 You can find this beer a few places around the city in bottle form, but there's a great spot in Upper Town which has it on tap: Tolkien's House.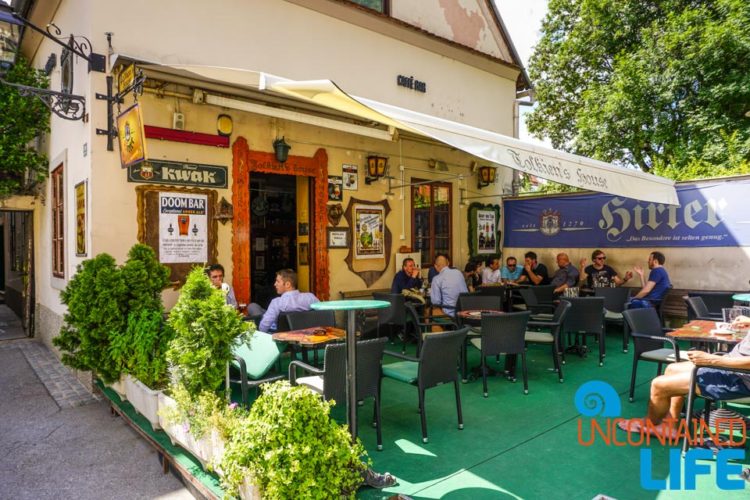 Our walk to the pub took us past the city's colorful flower market…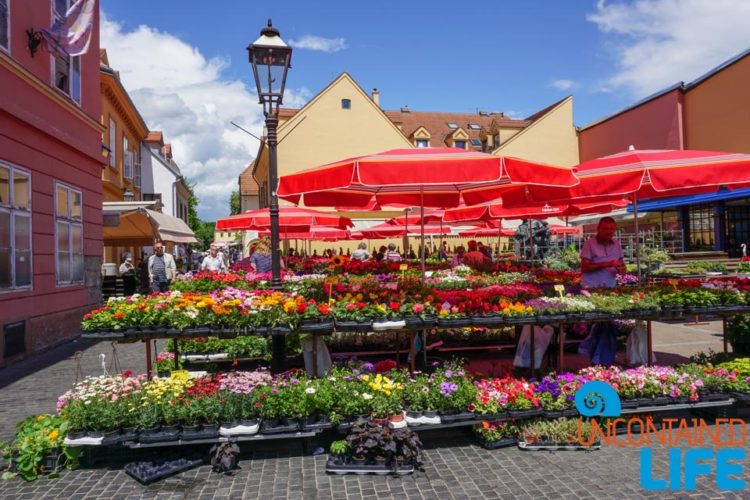 ..as well as other sightseeing and shopping opportunities.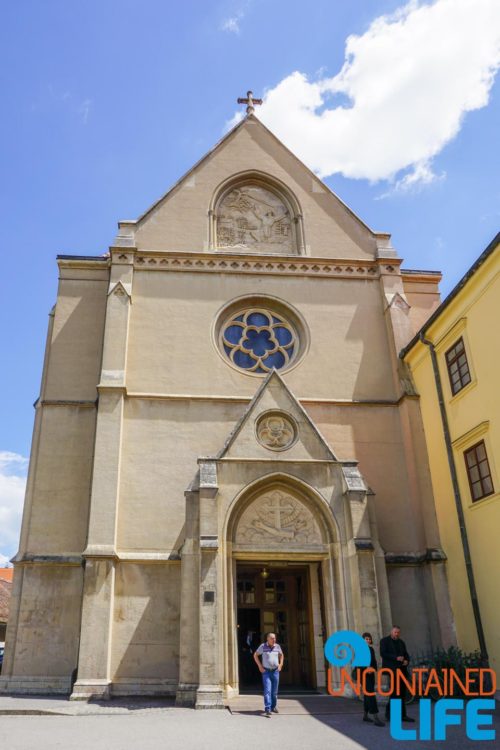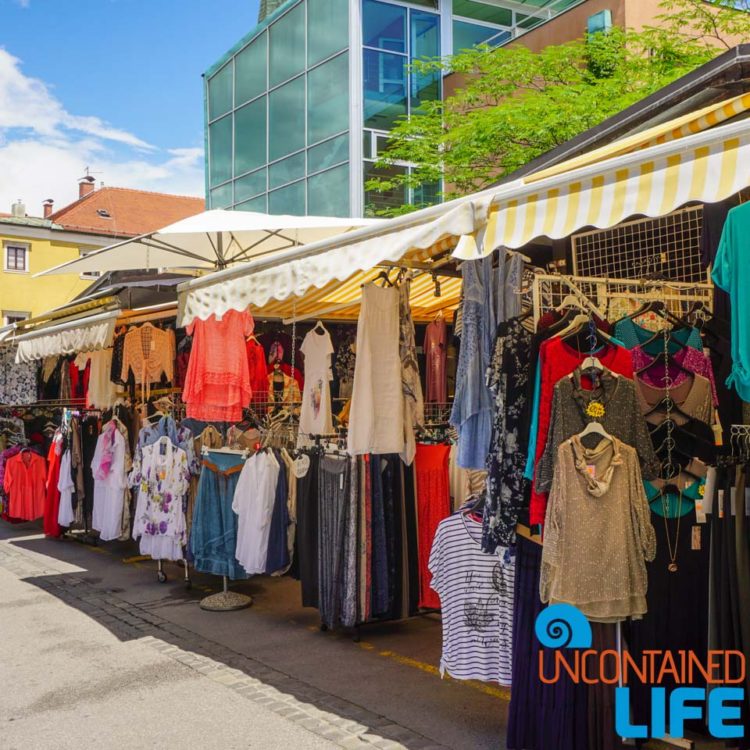 Was the brew as good as we remembered?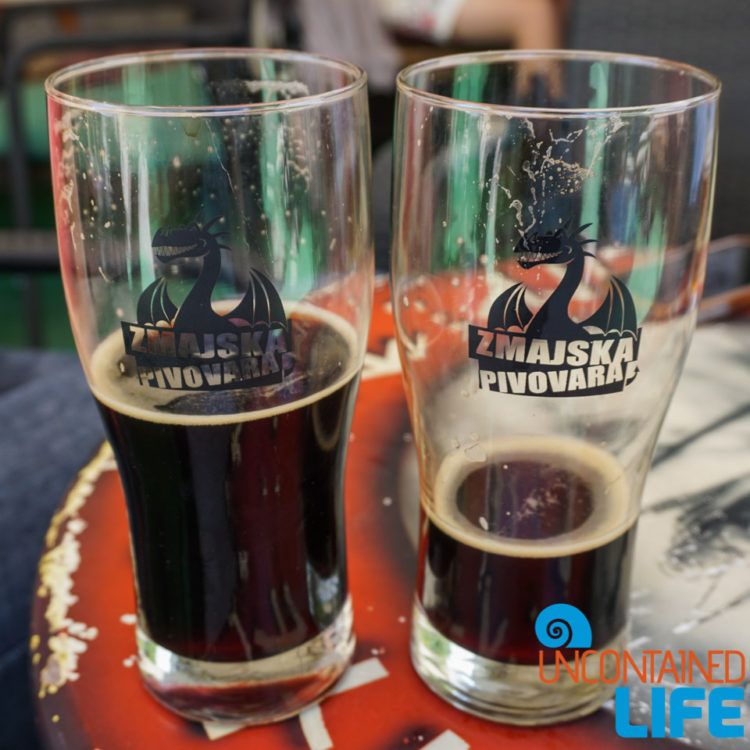 Yes, yes indeed. (Pretty sure Merry and Pippin would approve.)
Have you visited Zagreb? What were your favorite sights, sounds and tastes of the city? 
PS- You can read more about things to see and do when you visit Zagreb HERE and HERE!
---
*Our thanks to The Dots Hostel for hosting us during our time in Zagreb. As always, all opinions are our own.