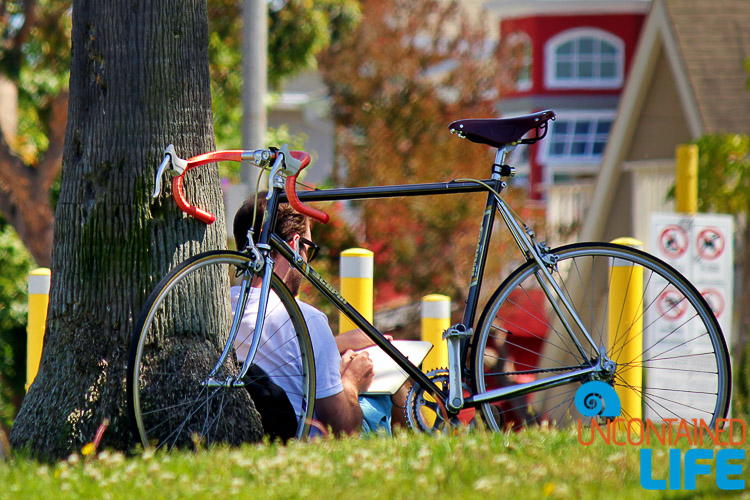 What IS "Slow Travel"?
I won't lie, the first time I heard the term "Slow Travel," the image that popped into my head was something like that moment in Family Guy where a snail riding on a turtle's back is yelling "Slow Down! I wanna get there, but I wanna get there alive!"
The true meaning of slow travel is less giggle-worthy, but it's still pretty great. Slow travel is about taking the time to seek out and connect with a place and its people. It's about looking at the place you're staying not as a "stop," but as a temporary home, and at the locals as your new neighbors.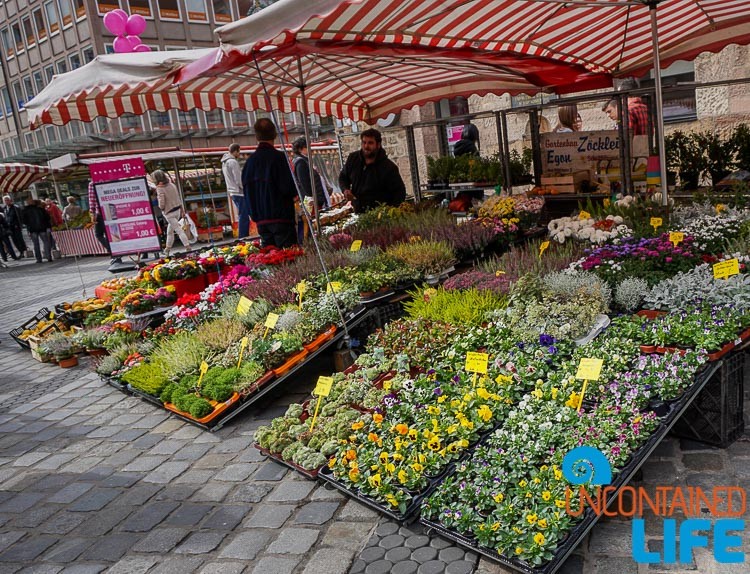 Slow travelers typically stay in a chosen locale for a week or more, and do everything possible to make their accommodation less of a "home-base" and more of an actual "home away from home." That means shopping at local markets and small businesses, getting to know the neighborhood by hitting the streets, and, if possible engaging in local activities. Some people take a cooking class to learn the local cuisine, others volunteer time at a local charity. You can visit a local church or temple, or attending a festival.
But the "local" mindset is only part of the Slow Travel experience.  Relentless movement from tourist site to tourist site inevitably leads to burnout (I'll never forget missing a chance at an amazing nighttime tour of Rome because I was just so exhausted from a week of nonstop sightseeing). Justin and I have found that slow travel not only helps us to maintain personal sanity by encouraging us to tear up our "must see"/ "must do" checklists, it also allows us to travel more mindfully–which, in turn, gives us a richer experience in a given locale.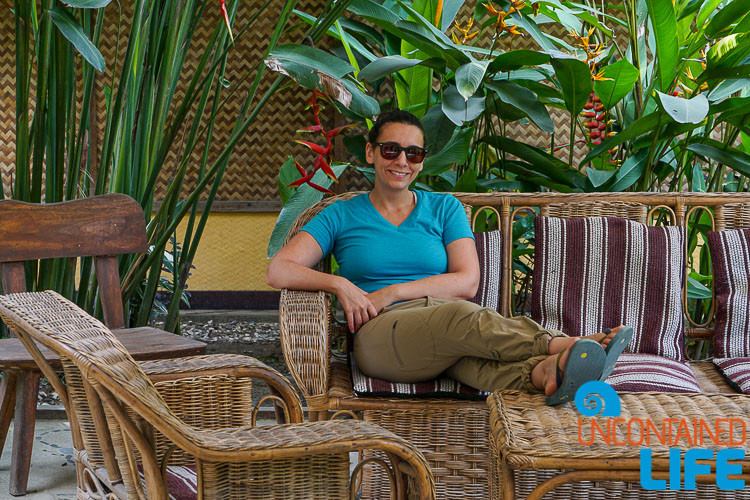 If any (or all) of that sounds good to you, read on!  Slow Travel might just be the right "pace" for you…
A Few Tips for the Best Slow Travel Experience
In order to get the most out of your Slow Travel experience, there are a few things that you'll want to do when planning your trip.
1. Choose your accommodation wisely.
There are two schools of thought when it comes to what will give you the most "local" Slow Travel experience.
One way to go is a vacation rental–usually an apartment–in your destination of choice.  These rentals typically come fully equipped with bed, bath and kitchen supplies (pots, pans, etc.) and will give you the chance to shop and cook like you would at home (albeit with exciting local ingredients).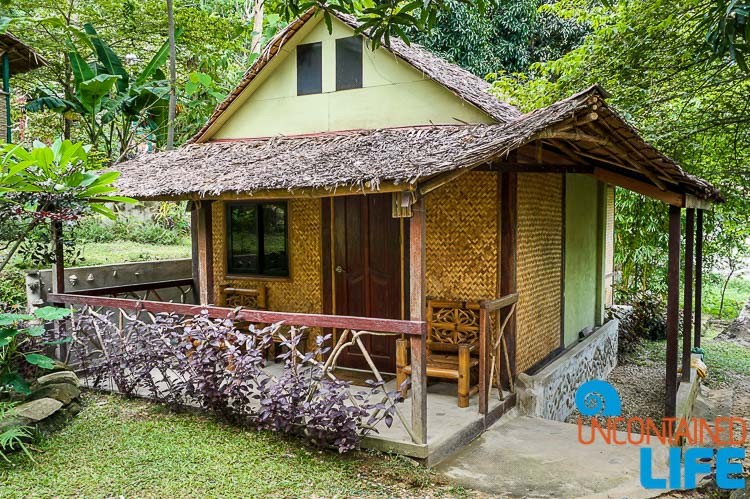 Another option is to look for a small guesthouse or a homestay. These can be more difficult to find (and, with a homestay, specifically, can be tricky if there aren't clear lines of communication between you and your host about house rules and the like) but can be intensely rewarding–offering you "insider access" into a local's life and culture.
For a kind of happy medium, try looking for a room (rather than an entire apartment) rental on airbnb.com. Airbnb hosts are usually very friendly, and can be a terrific resource for information about the place you are staying, offering recommendations and tips for places to go and things to see.
2. Prioritize Your Sightseeing.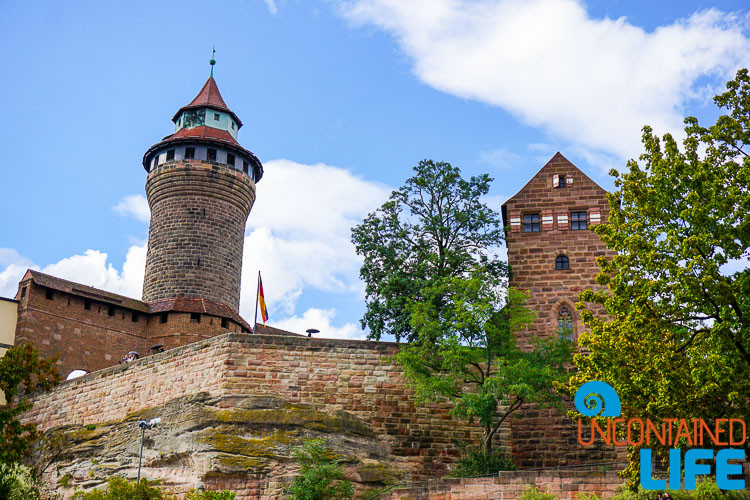 Slow Travel isn't about rushing around a destination like a mad-person in a desperate attempt to see and do EVERYTHING possible. Instead, it's about digging in deeper. This isn't to say you should avoid the things that make a destination famous; rather, you should choose to see and do fewer things (preferably the things you REALLY want to see/do, not the things other people tell you that you ought to see/do) so that you can, in essence, experience more.
A whirlwind tour will probably result in whirlwind memories. A slow exploration will let you take it all in.
3. Create life rhythms and talk to the people who you encounter daily.

I know, I know: sometimes a language barrier can feel bit nerve-wracking, but talking (even if the "talk" is more of a mime act) to your "neighbors" is really the key to involving yourself in local life. Plus, the people in your "neighborhood" are going to be your best resource for finding good eats (rather than high-cost tourist traps), identifying trustworthy local businesses and ascertaining the true cost of local goods (this isn't to say you will always be able to avoid the tourists' mark-up, but you can bargain with greater assurance if you know what a local would pay).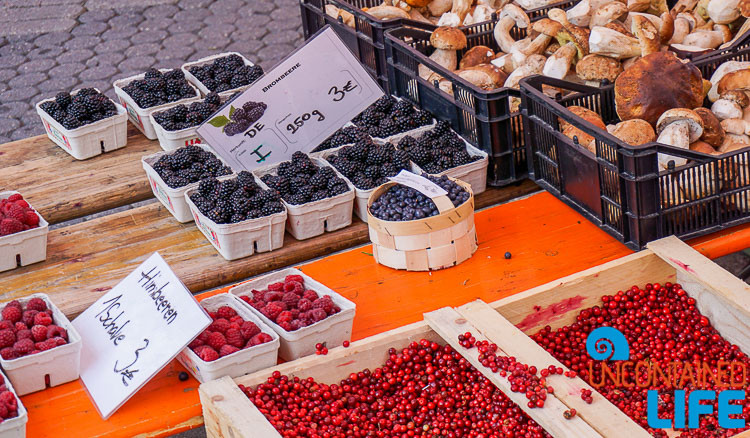 Start by learning a few key phrases in the local language ("Hello," "Thank you," and "Do you speak English?" are always useful) and practice them whenever possible. Then, scout your new "home" for one or two places you think you can return to on a daily basis: a local coffee shop or market, perhaps. When you shop there, practice your phrases and, once the ice has been broken by repeat visits, try engaging further with the business owners or workers by asking some questions, both about the place and about the person to whom you are speaking. (Remember, they aren't your tour guide, they're your neighbor! Ask how they are before asking about their favorite restaurant. And be prepared to answer their questions about you!)
While it's true that sometimes the language barrier can't be overcome (or you'll meet someone who just doesn't care to chat), more often than not, especially amongst the younger generation, you'll find people are happy to practice their English, especially if you don't put them on the spot by offering unasked-for corrections. Smile a lot while you talk.  Even if you don't get beyond "How are you today?" you'll still be going one step further than your average tourist.
4. Look for opportunities to give back to the local community.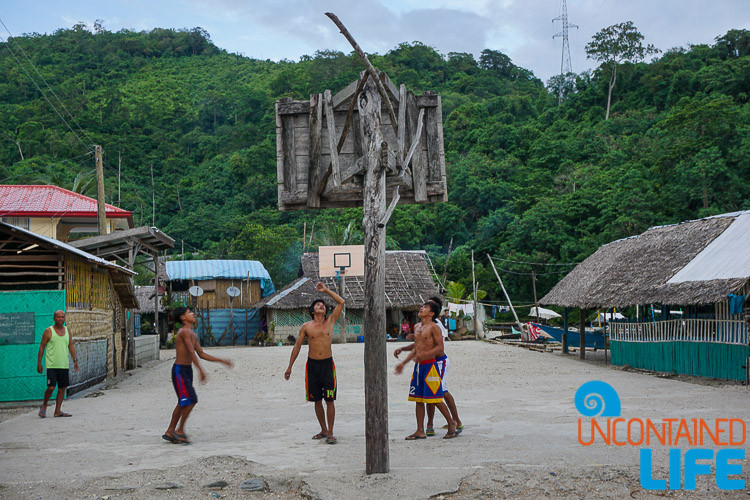 Even if you aren't into "voluntourism," living at a "local level," even for a short period of time, will give you countless opportunities to be a mindful traveler. This can look a number of ways:
If you do some research in advance, you might find there's a specific need within the community in which you are staying; it's often quite easy to pack or even buy something while you're staying which a local school or charity will greatly appreciate.  Again, you don't need to volunteer, just arrange to drop off the needed supplies.
In addition to buying your groceries locally, spend your "tourist" dollars locally as well: look for shops,restaurants and tour companies owned by people in the community–even if you those places have the same kinds of sightseeing tours or meals as foreign-owned operations, your dollars will be going directly to empower the neighborhood economy.
When buying souvenirs, keep an eye out for shops and goods marked as "Fair Trade" to ensure your items are not the result of slave or child labor.
Consider treating a "neighbor" to a drink or meal.  If you meet someone nice who seems keen to chat, why not invite them to continue the conversation at the local cafe?
Do your best to be considerate of local manners and customs.  If you are in doubt about what the rules might be, our advice is simple: ask, don't assume.
Do you have a "Slow Travel" tip or experience to share?  Are you considering Slow Travel?  If so, why?