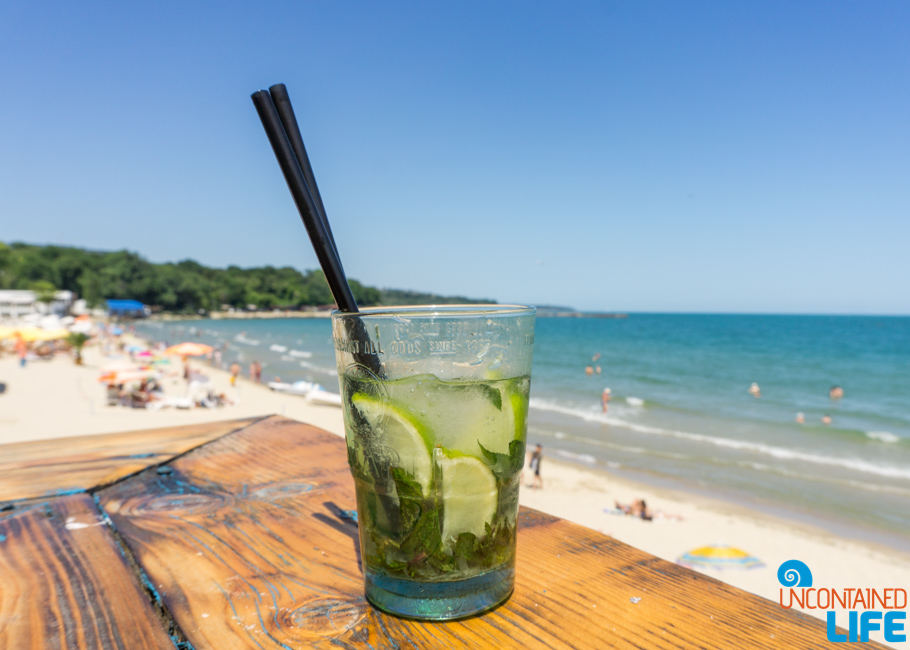 After nearly a full month in the beachside city of Varna, Bulgaria, Justin and I remain amused by the reactions we get from locales when they find out we're from the U.S. With almost no exceptions, they ask "Why did you want to visit Varna?!"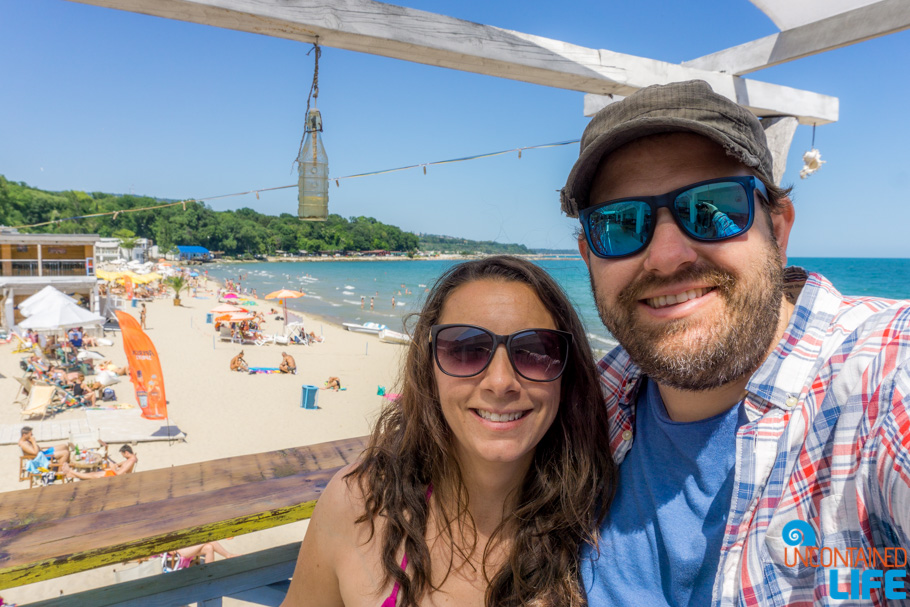 To be honest, while we've spent a fair amount of time in Balkans beach towns, before we actually came to Varna, we would have struggled to answer that question. The information available online (in English) focused almost exclusively on the beach resorts near Varna (like Golden Sands), not on the city itself. In short, our expectations were low. Imagine our surprise upon discovering that the answer to the question, "why visit Varna?" is that Varna, Bulgaria is, quite simply, the perfect summer destination! Here's why:
Reason to Visit Varna #1: The Famous Sea Garden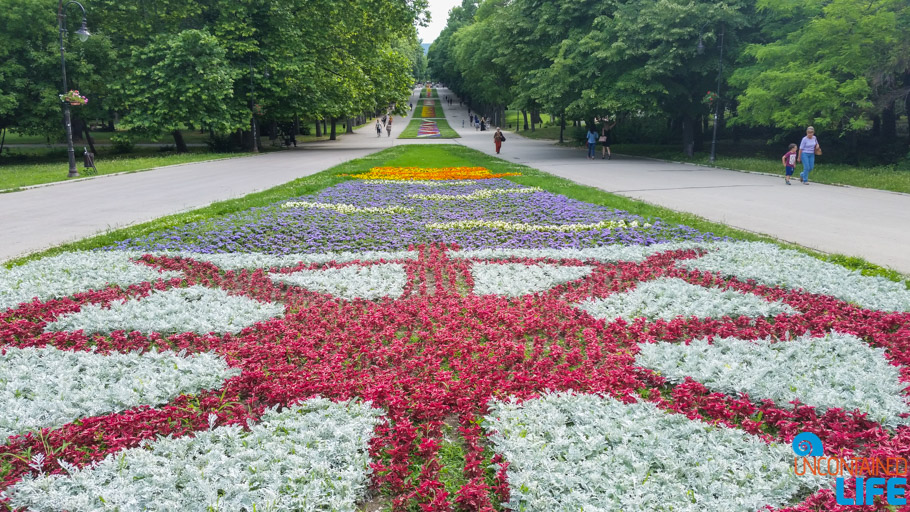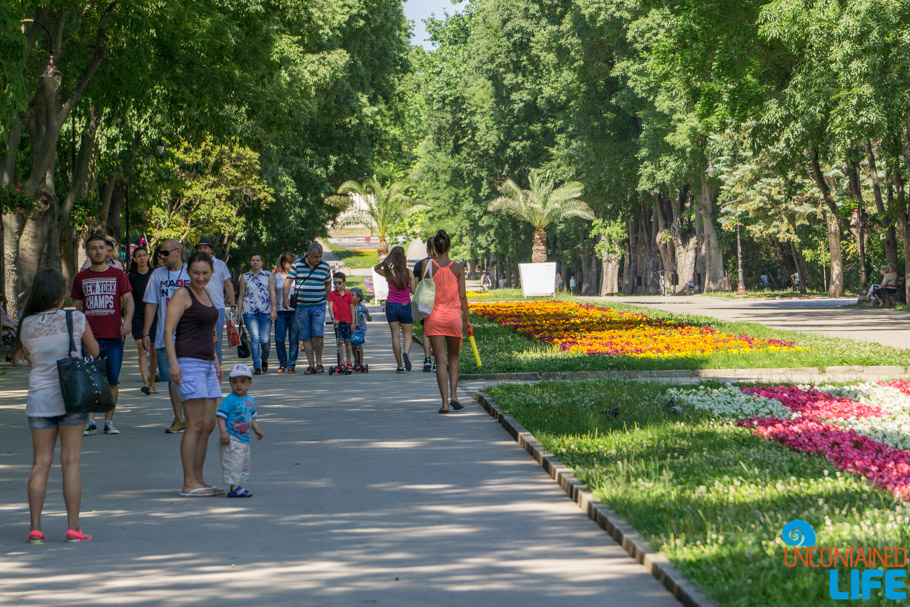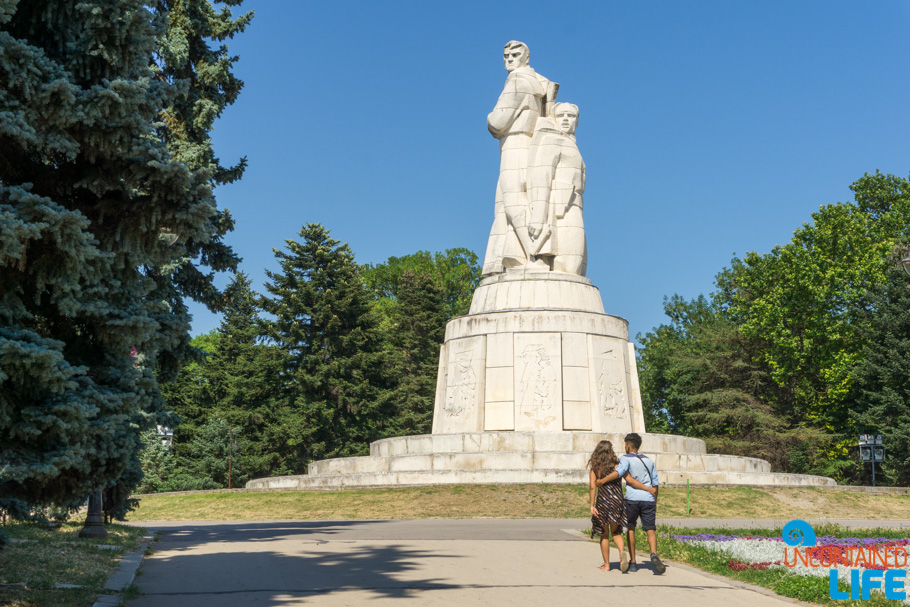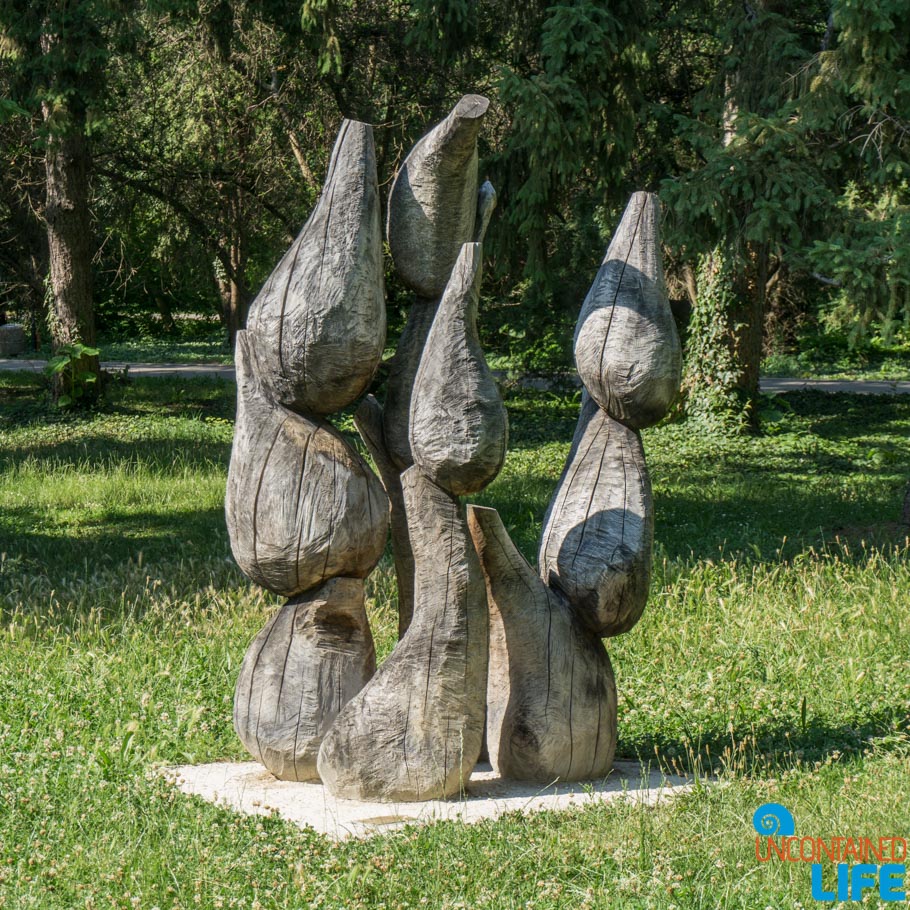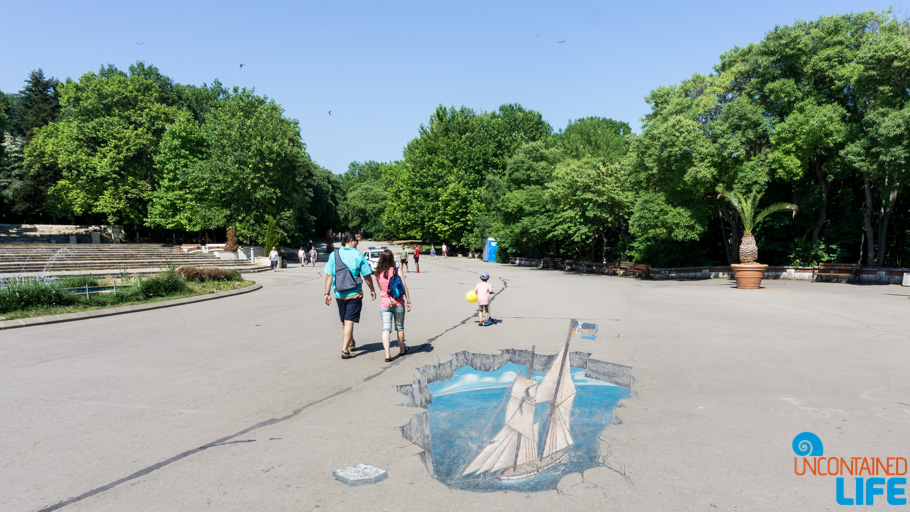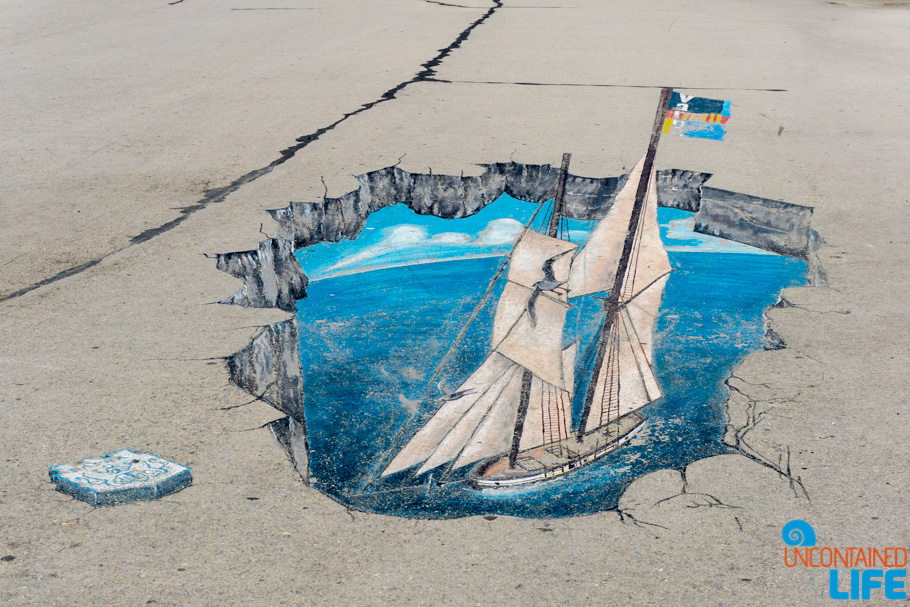 One of the few things we did know about Varna before arriving there, was that it had the largest seafront park in the Balkans. What this factoid didn't reveal, however, was just how diverse an array of outdoorsy goodness Varna's Sea Garden has to offer.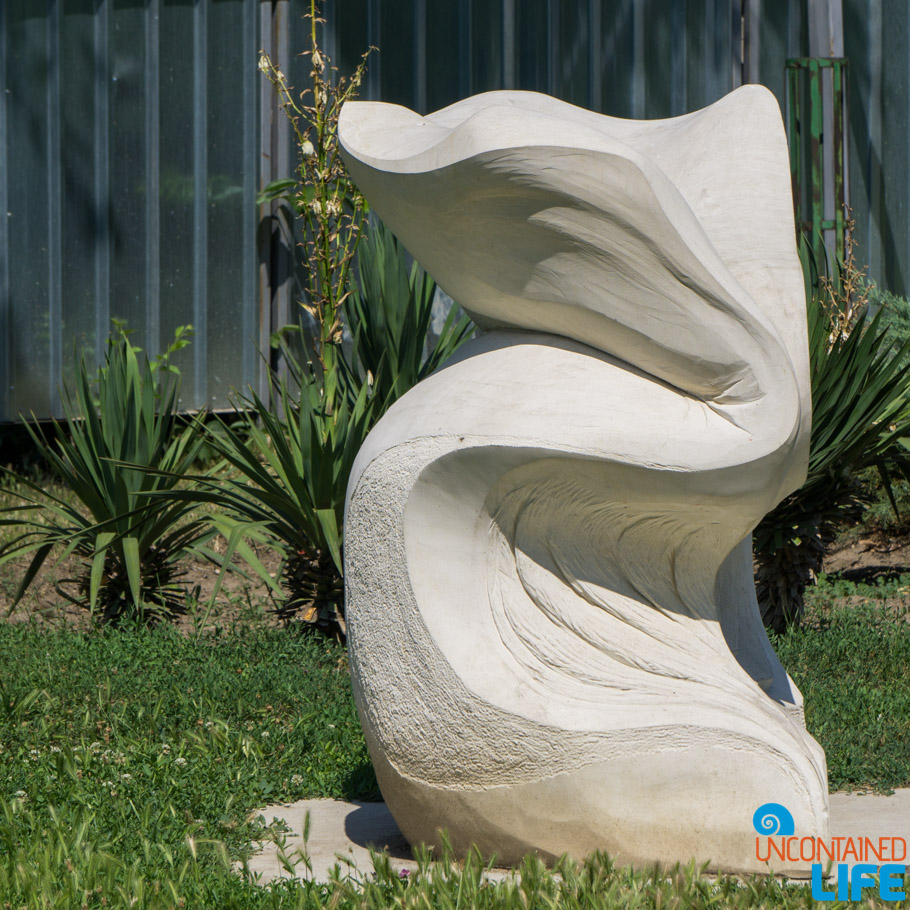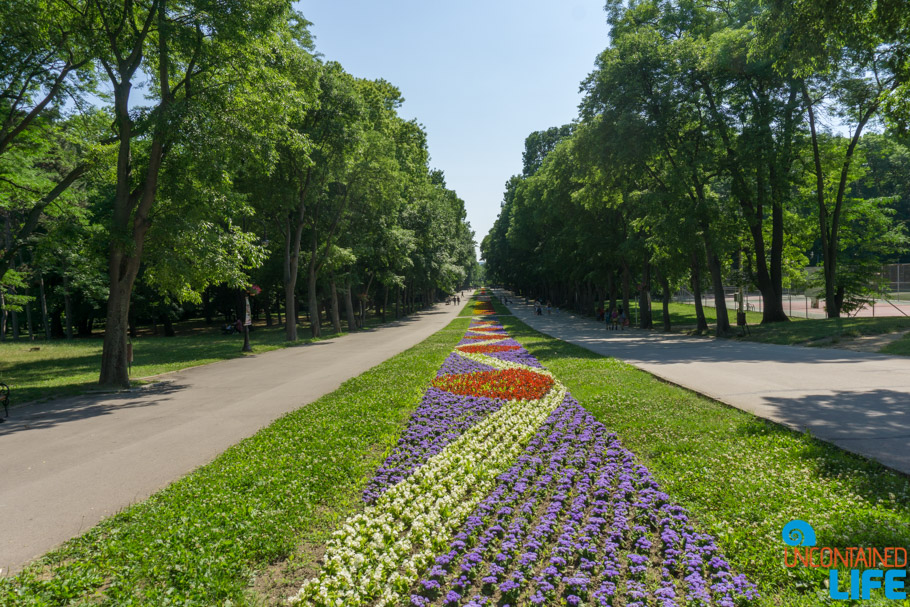 The garden has the typical landscaped areas, but also a number of forested and otherwise "natural" landscapes.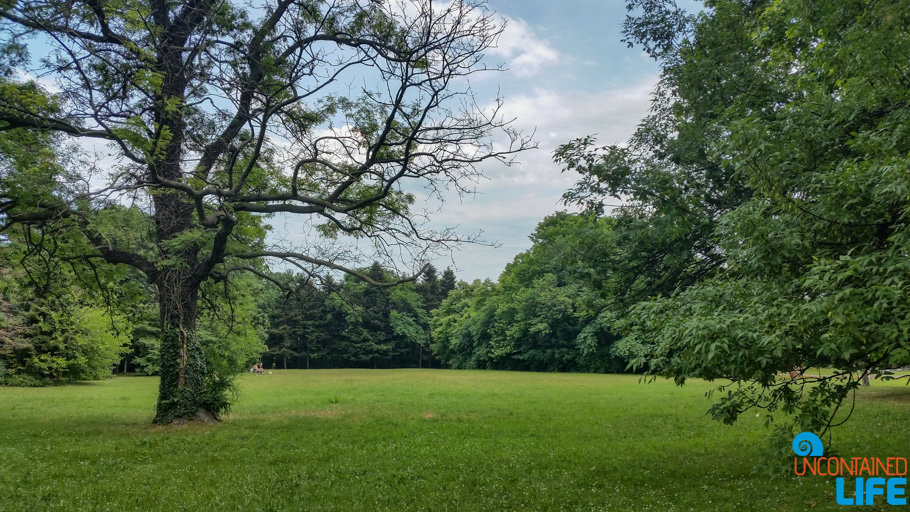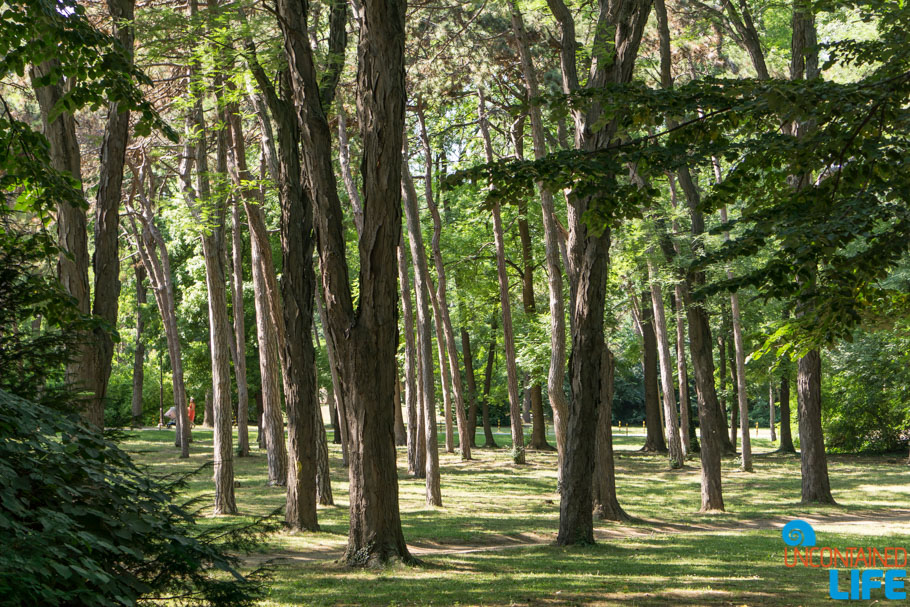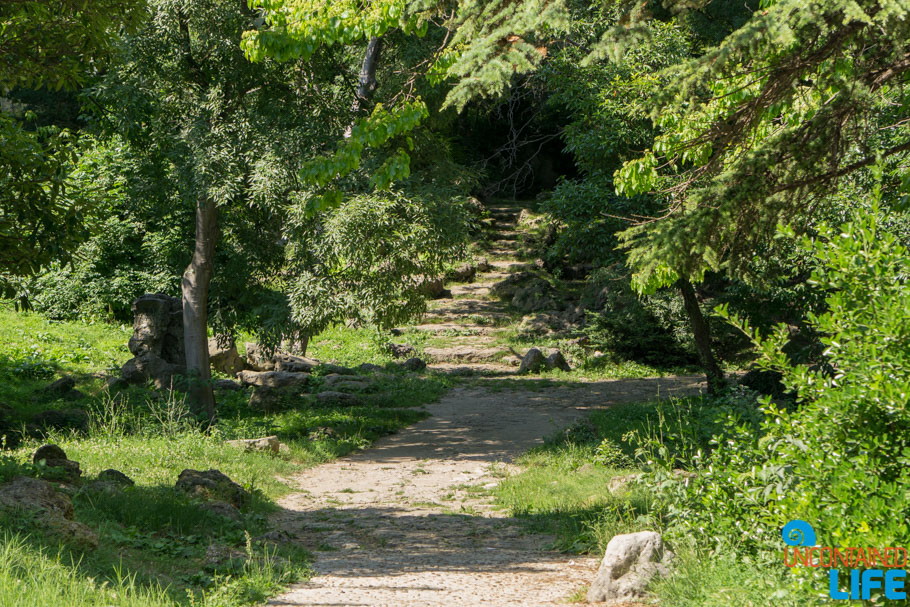 On any given day in the garden you'll find local music and dance performances, walkers, joggers, bike-riders, children at play, ice cream stands, people taking in views of the water or visiting the park's museums, art-fans enjoying the garden's many sculptures, and more. In short, in the Sea Garden, you'll always find something to entertain.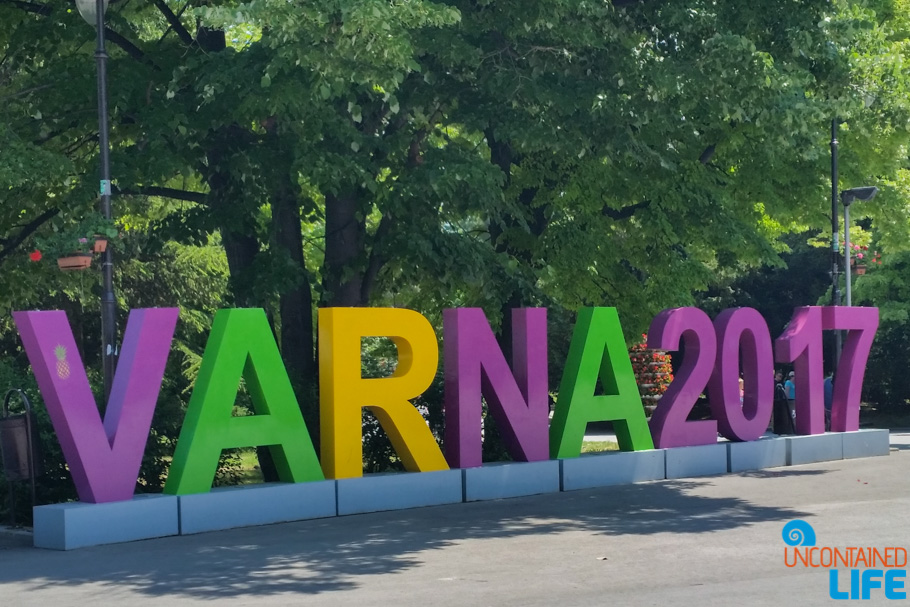 Reason to Visit Varna #2:
Local Love for the Arts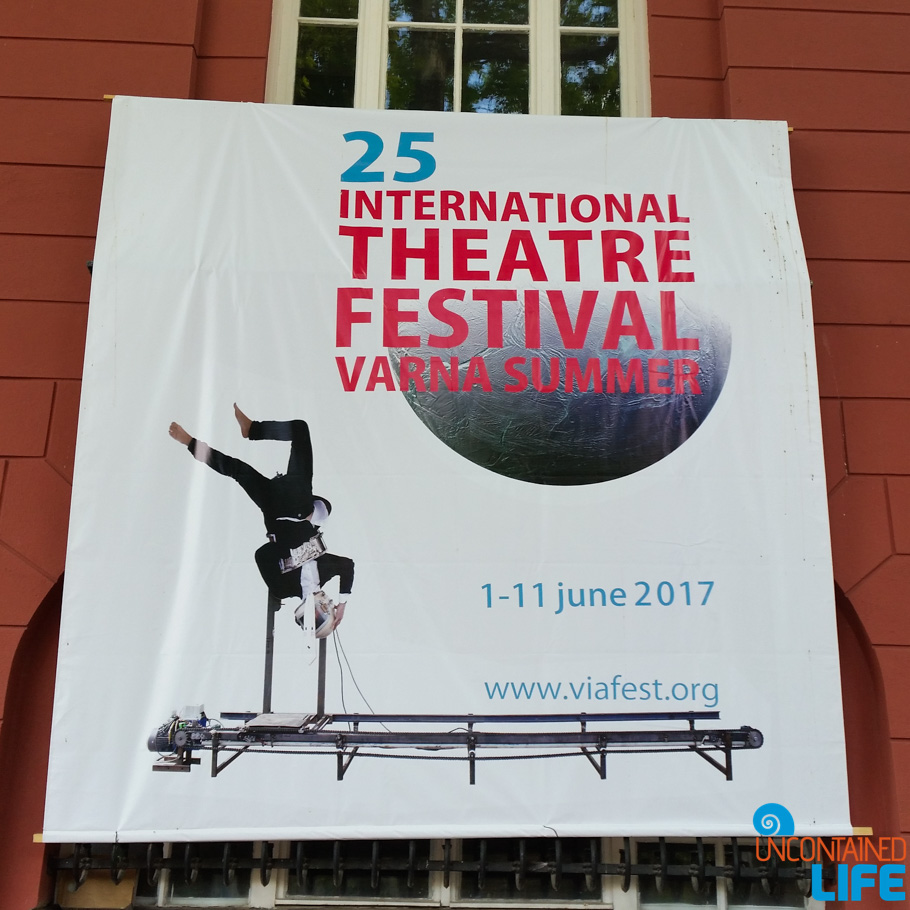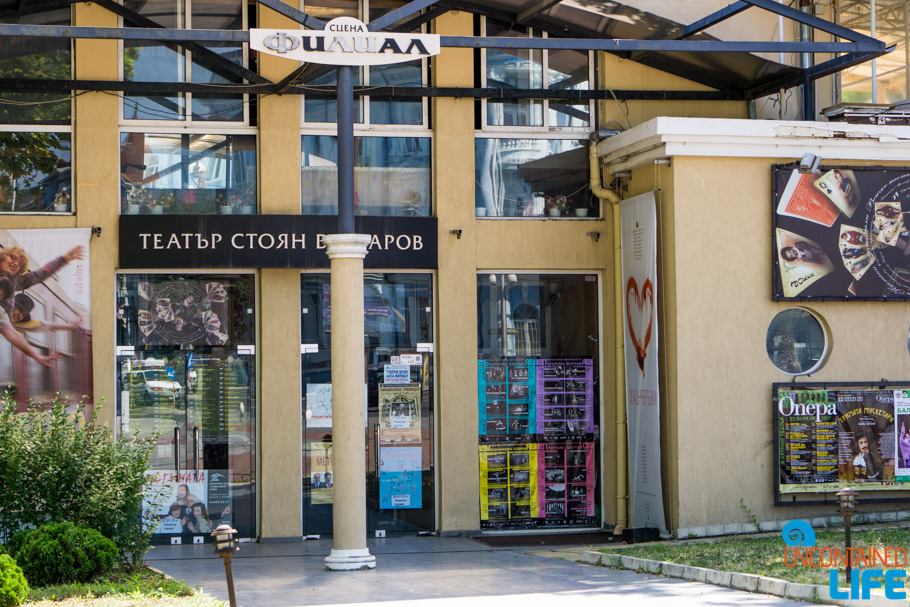 If you've never heard of the Varna International Theatre Festival…you wouldn't be alone! But, as it happened, Justin and my decision to visit Varna in June coincided with the kickoff of this festival — and it was great fun. Our personal festival-going experience included a film-and-music piece by two California-based artists, a unique reimagining of Othello by a Turkish group in which the stage consisted of a pool of water, and a live screening of London's National Theatre production of Amadeus.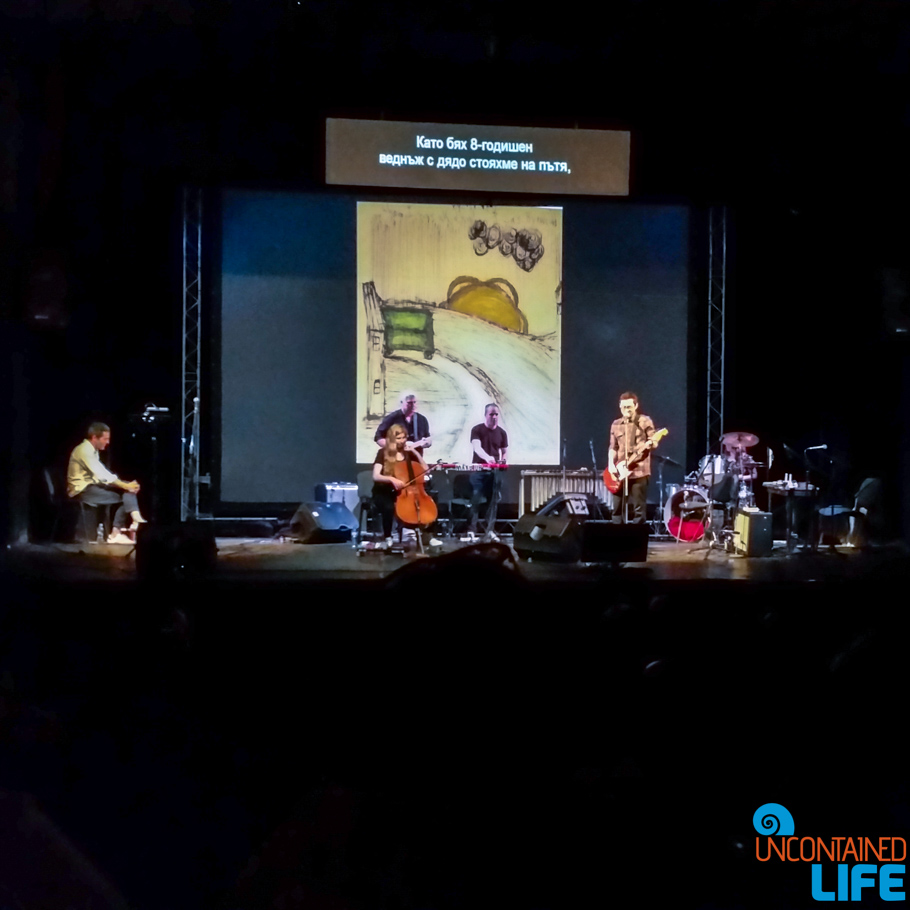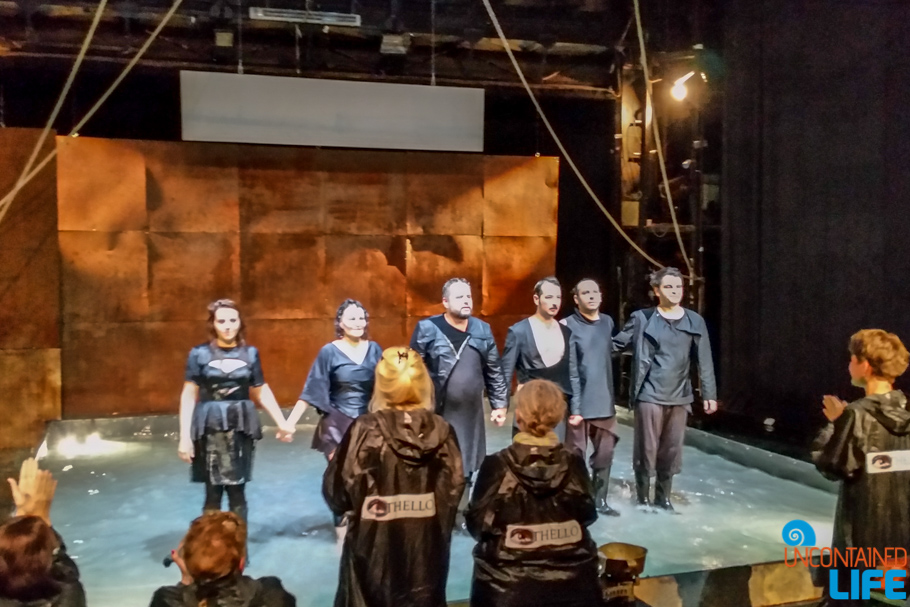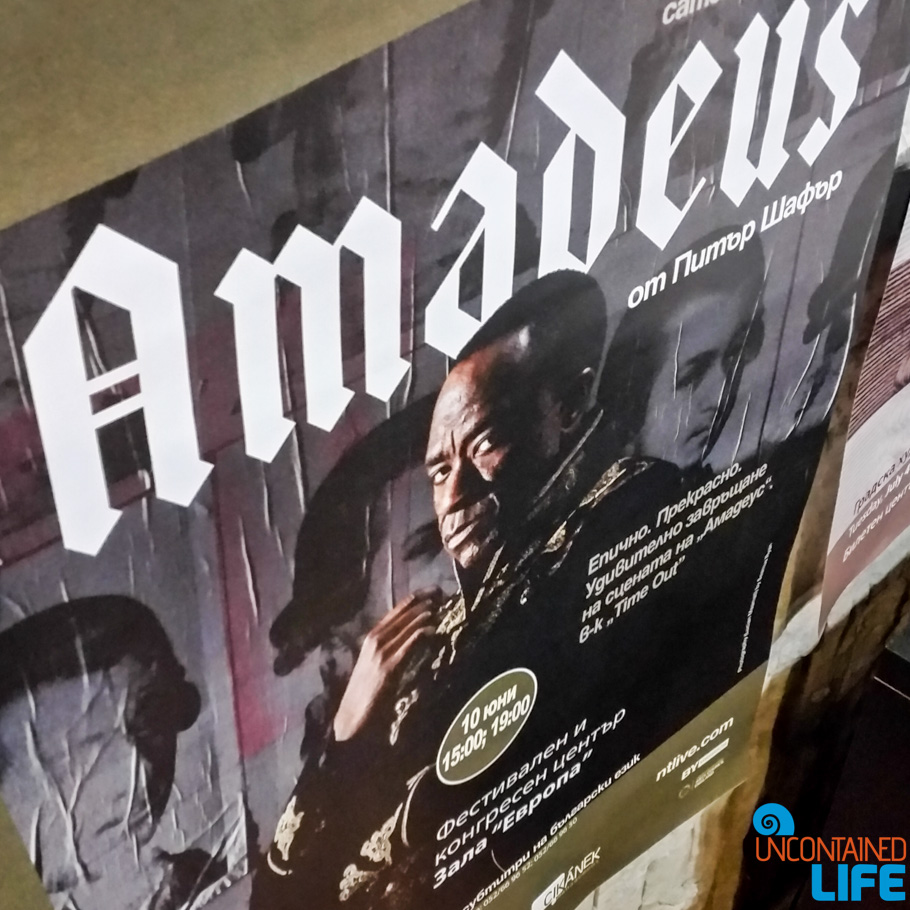 Come July, the annual music festival begins, offering a range of classical and contemporary performances. Too the Varna Opera runs shows throughout the summer.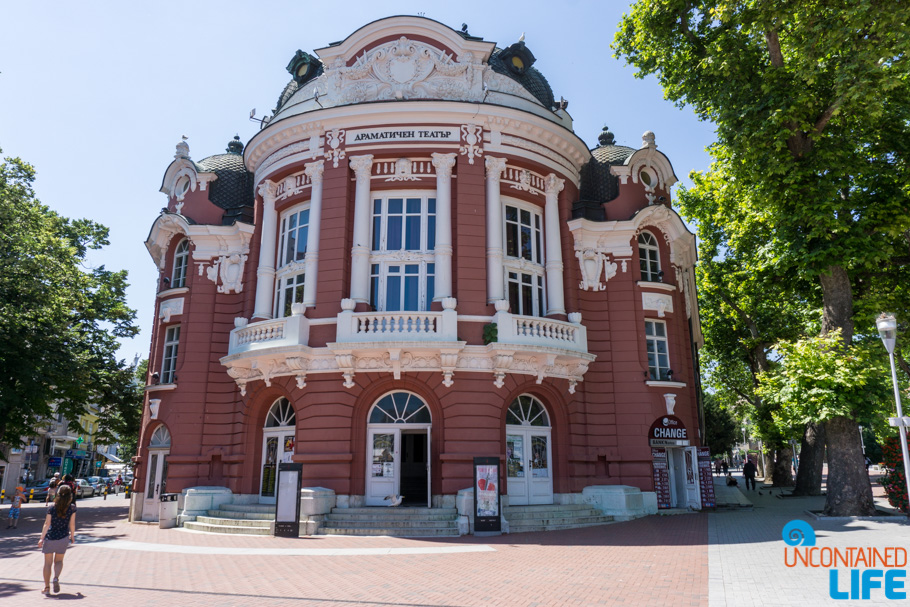 Reason to Visit Varna #3: 
Affordable, Delicious Food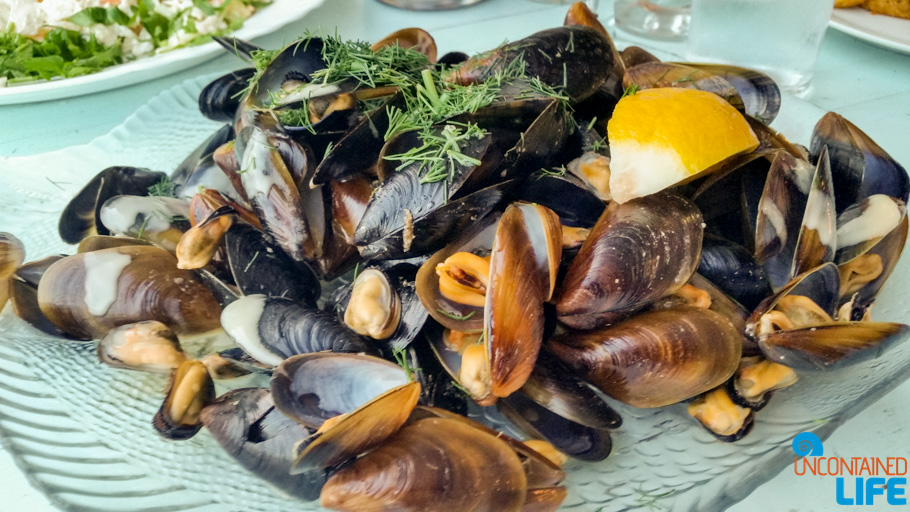 While restaurants near the beach resorts can get a little pricy, you can get a delicious, three course, Bulgarian meal in Varna for less than $20 (for two!) What constitutes "Bulgarian" cuisine you ask? Everything from fresh seafood and a staggering array of salads to the best ribs we've tasted outside of Texas. (For said ribs, and other meaty delights, head over to Staria Chinar — they have 2 locations in Varna, and both are excellent!)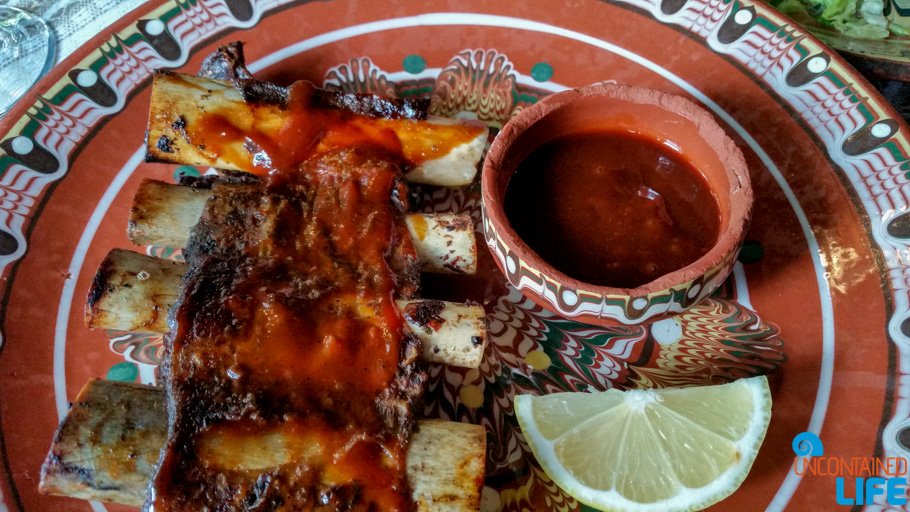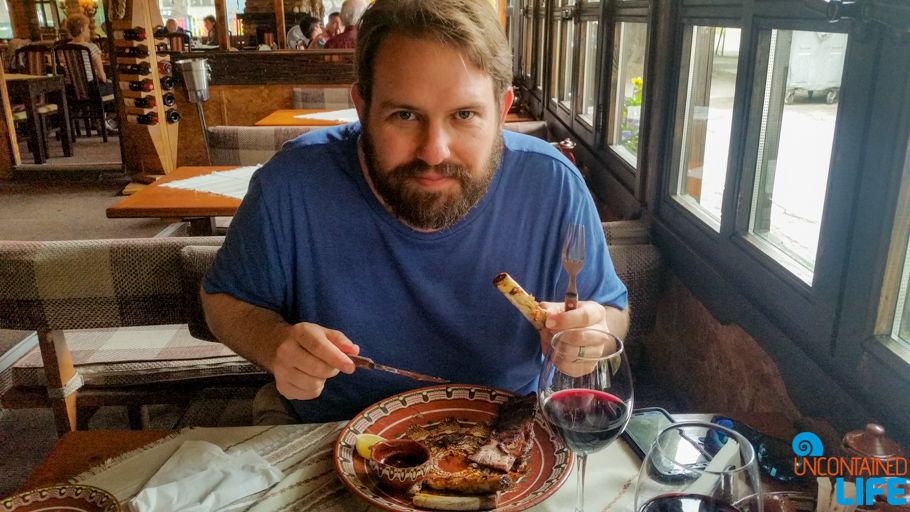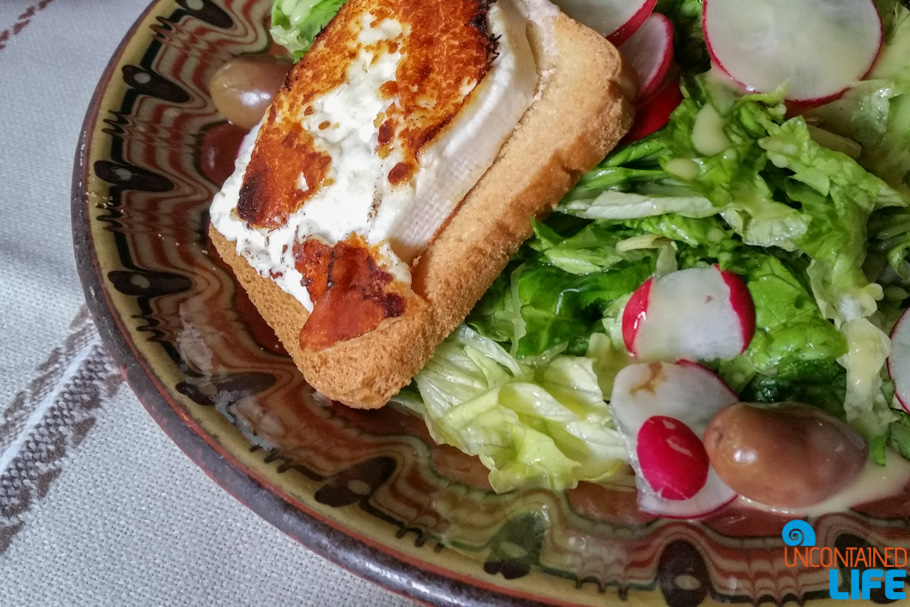 Bulgaria is also well known for its sweets. While Raffy ice cream is a classic choice (get two generous scoops for between $1-2), be sure to also save room for Medovik (honey layer) cake!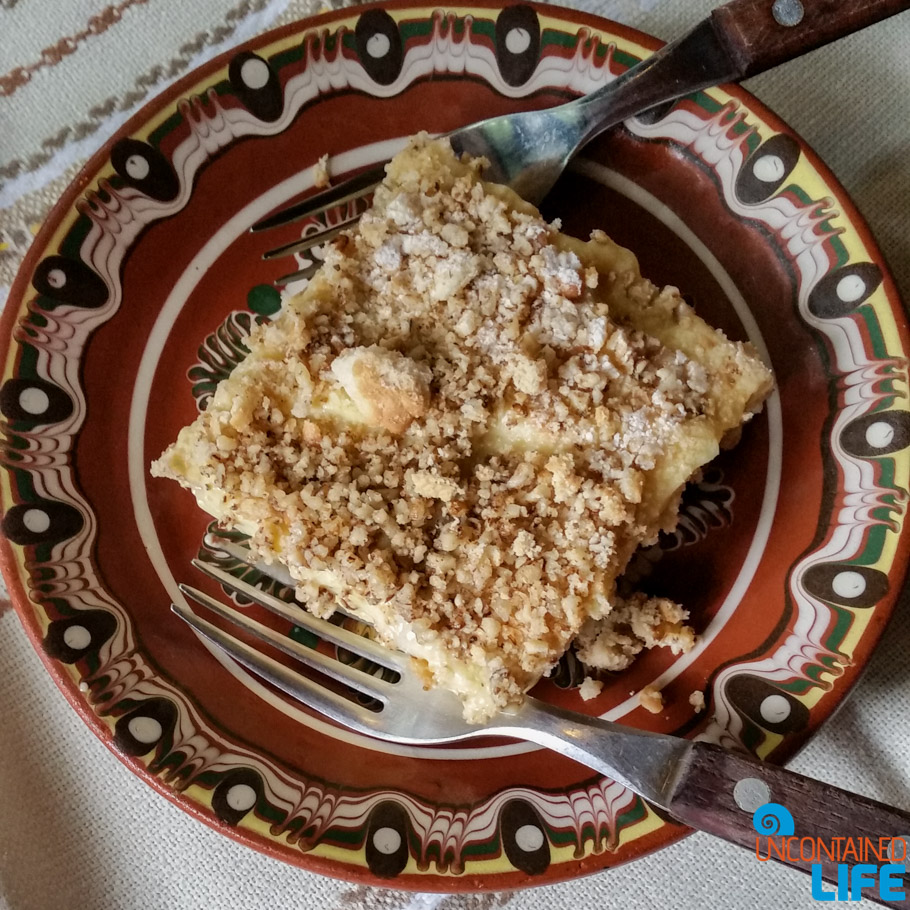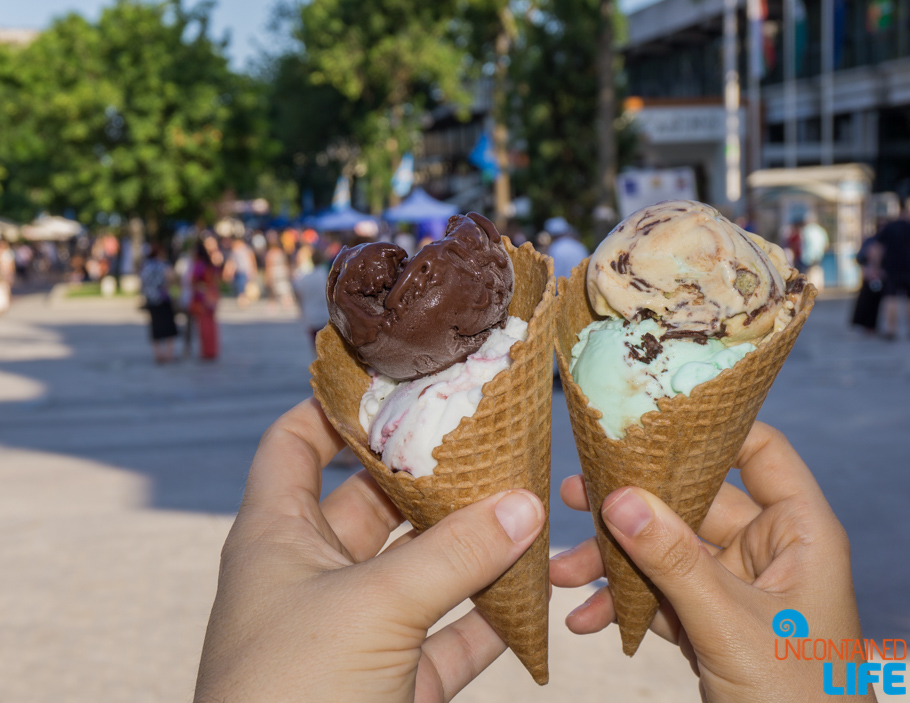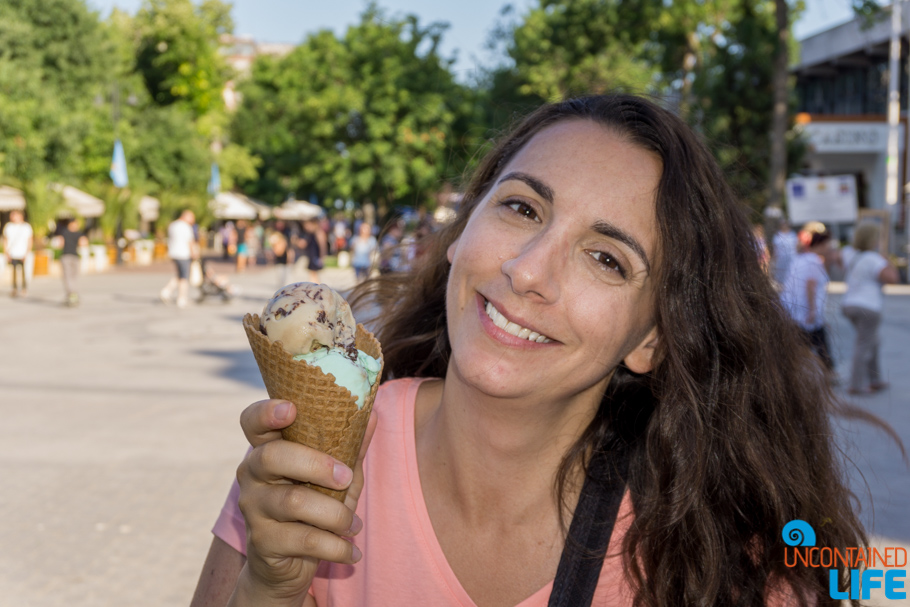 Reason to Visit Varna #4:
Ancient History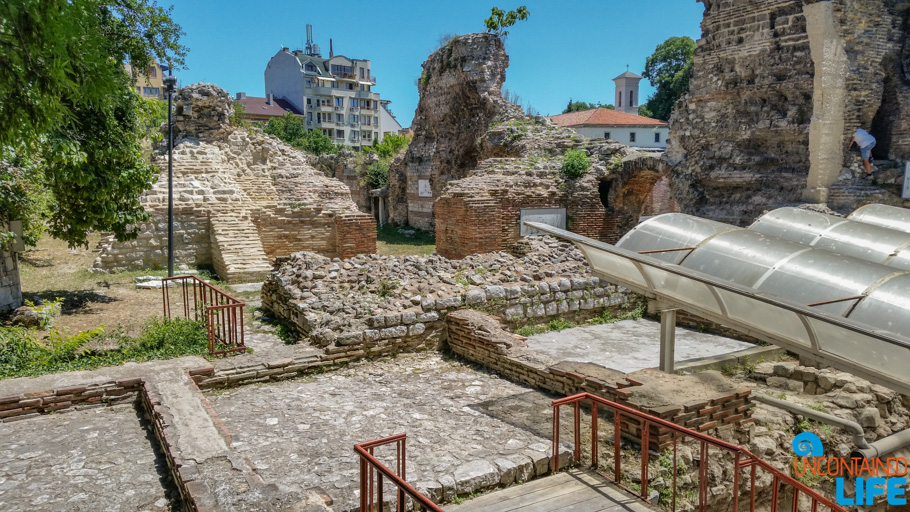 People have lived in Varna since at least 4000 BC. The city has played host to the Greeks, and was ruled by Alexander the Great. The Roman city of Odessus was built in present-day central Varna and the ruins from that ancient city's public baths (located at ul. "San Stefano") remain today for visitors to enjoy. These baths are the 4th largest preserved Roman thermae in Europe, and the largest in the Balkans.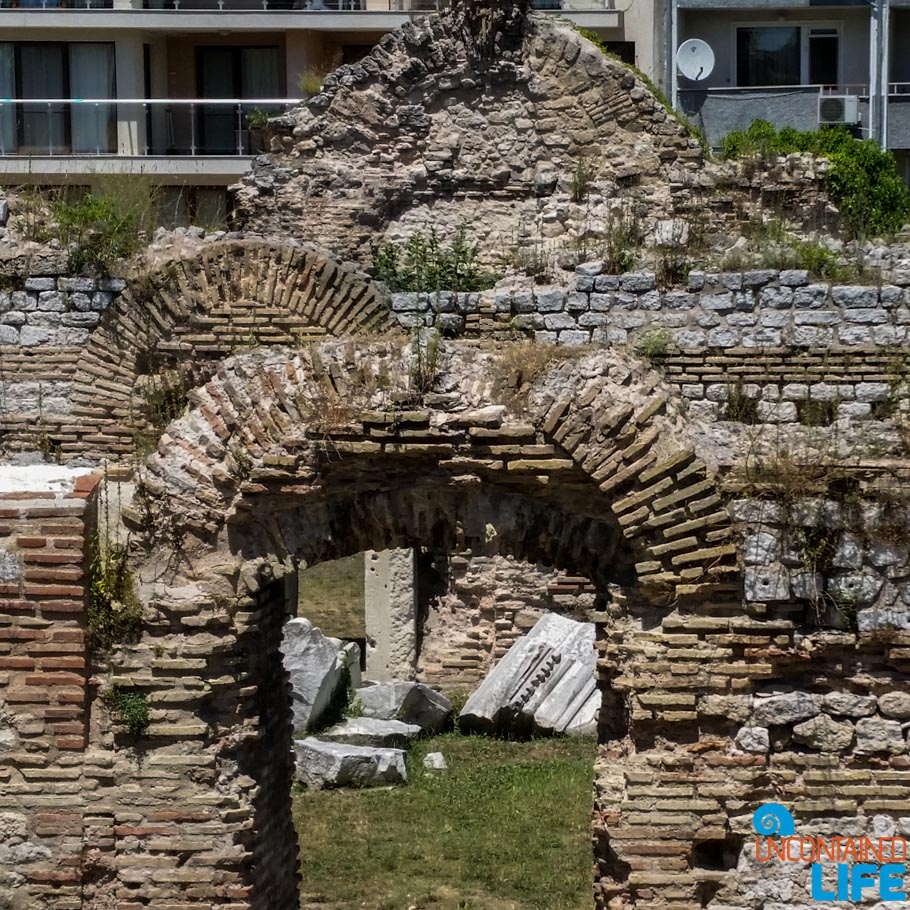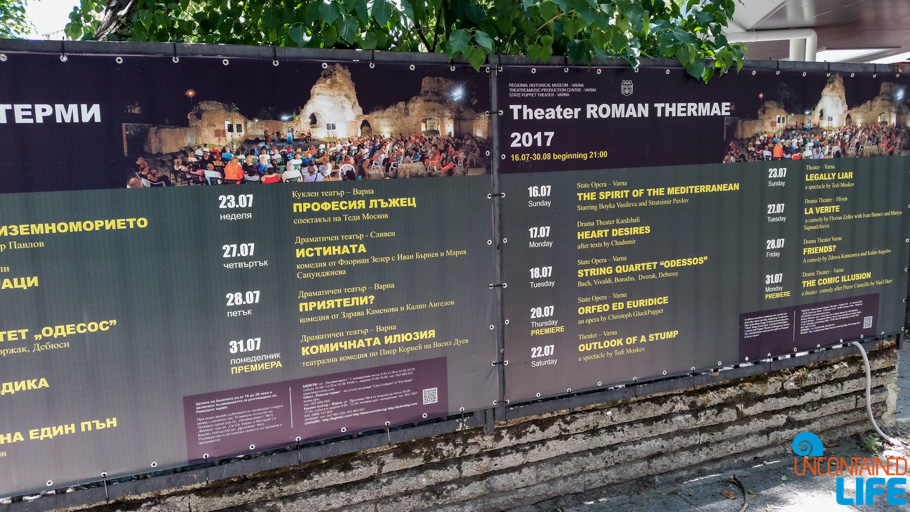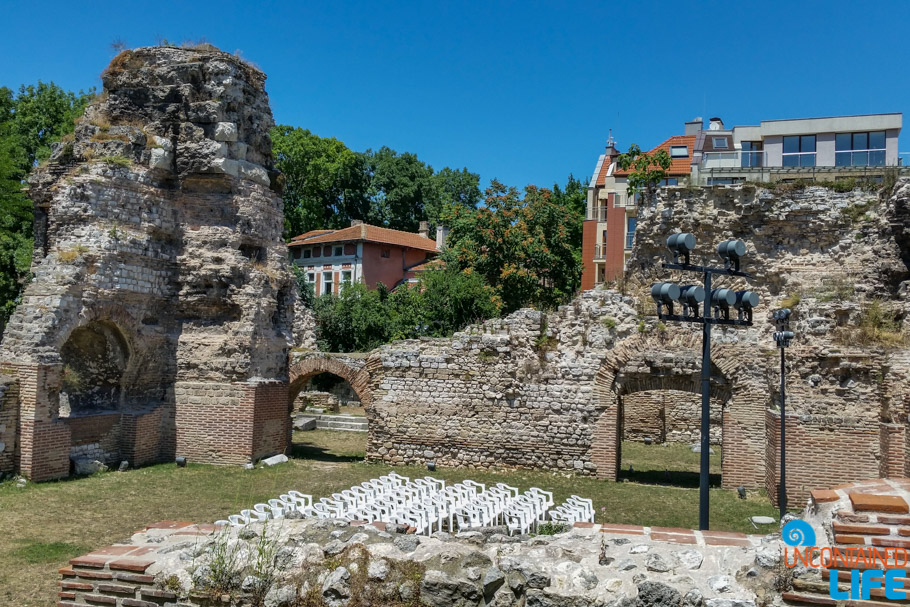 In addition to the Thermae, Varna's Archeological Museum provides an entertaining and educational overview of the people who once occupied Varna, and of how the city changed and developed throughout the ages.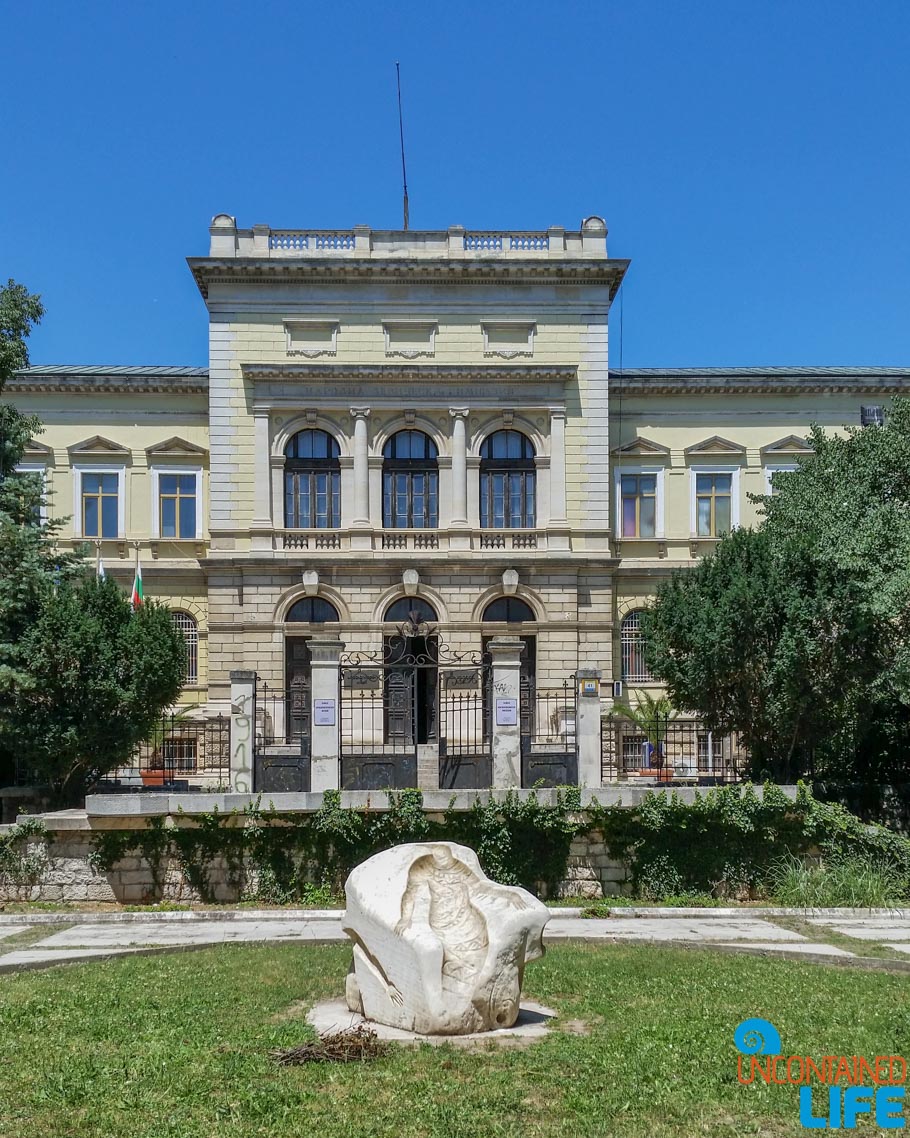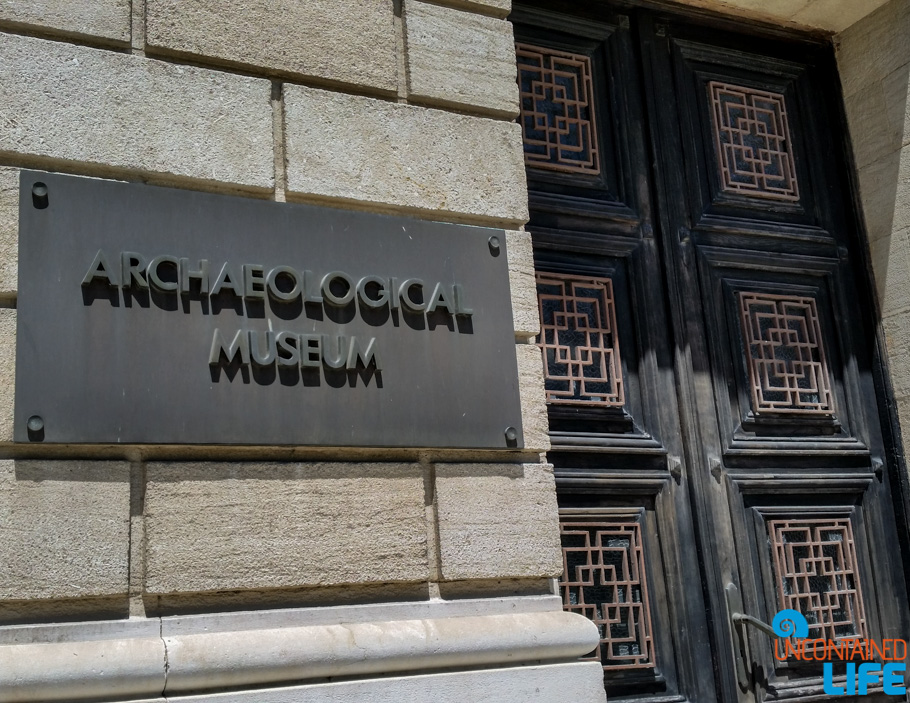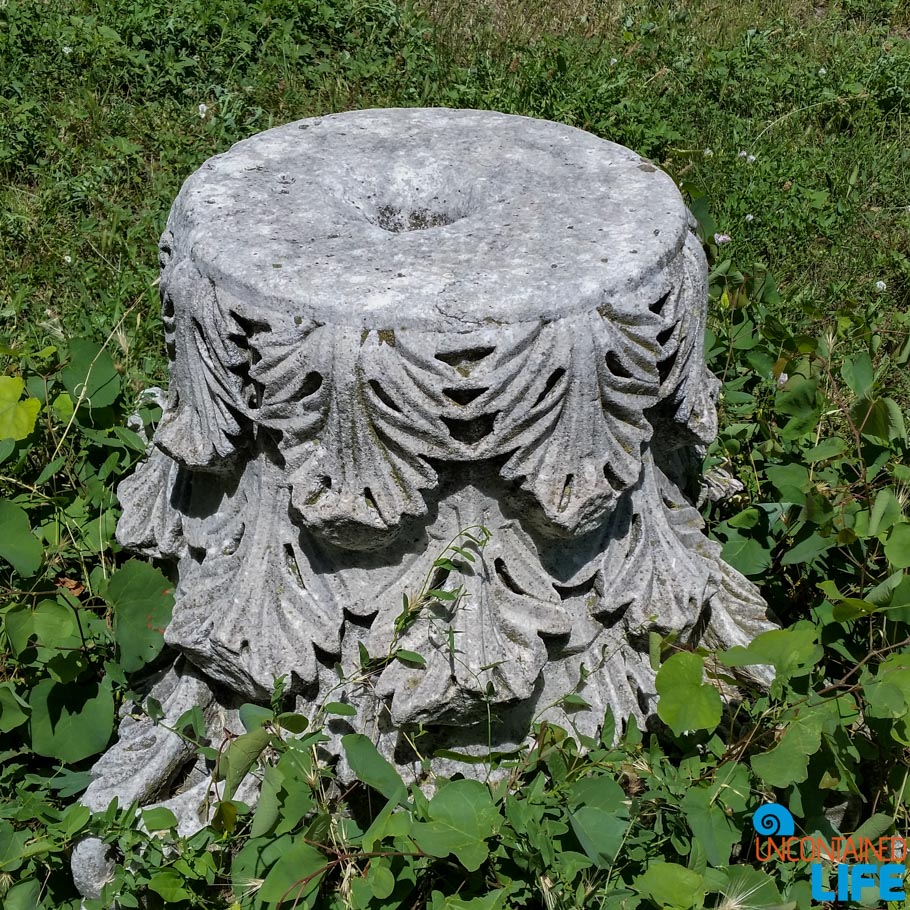 Reason to Visit Varna #5: Beach Bumming for all Tastes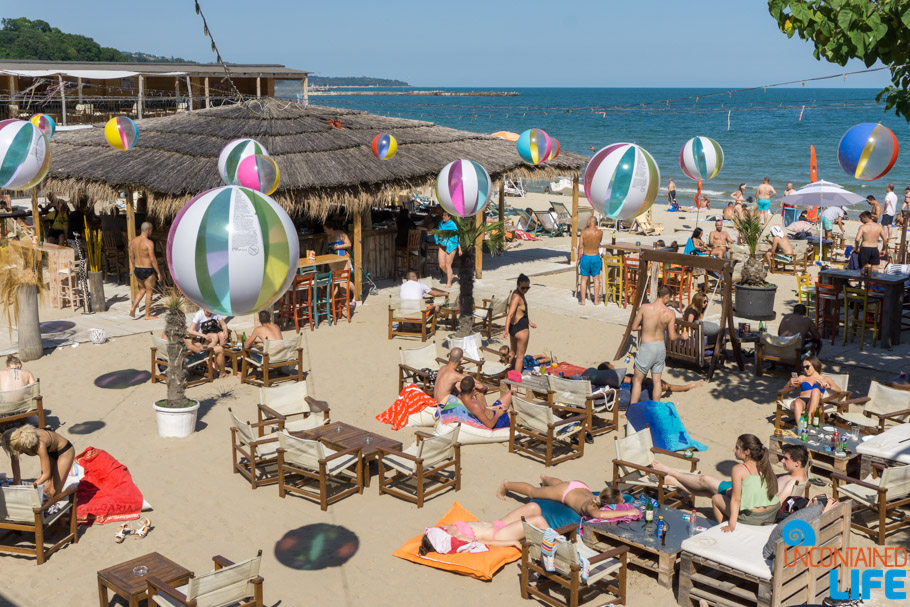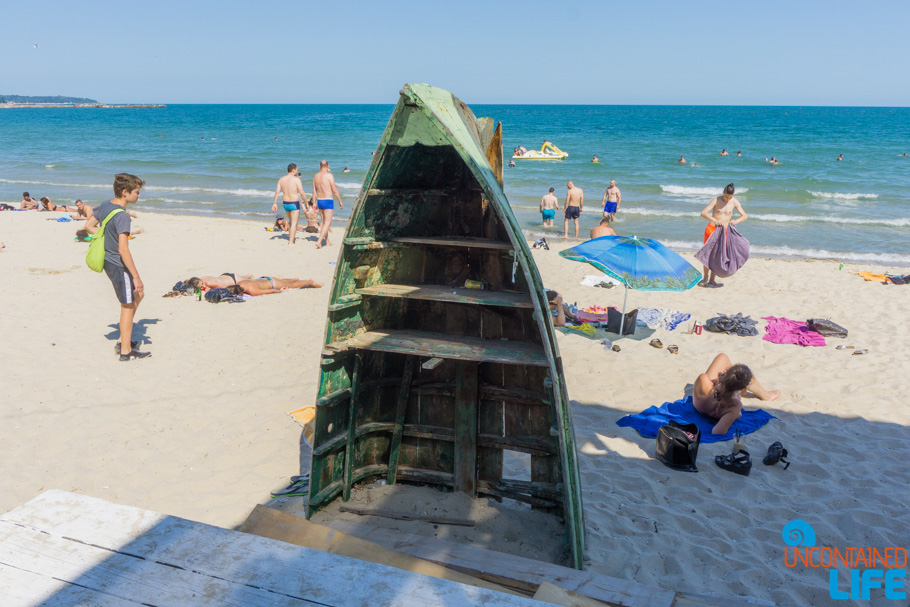 Given the online emphasis on the resorts near Varna, we were a little worried about the quality of the city beaches. Luckily, this fear proved unfounded. Varna's beaches may not feature powdery white sand, but they're on par with many of the beaches I grew up with in Southern California…with one major advantage: the Black Sea itself.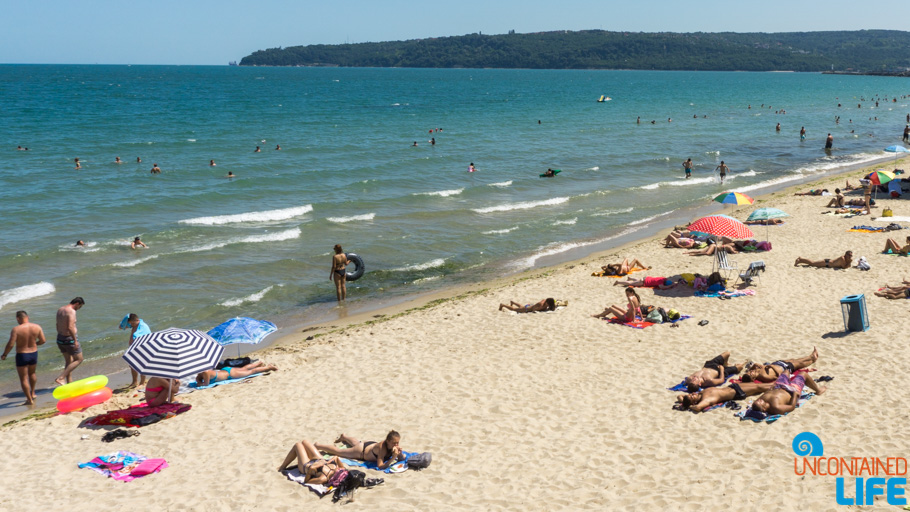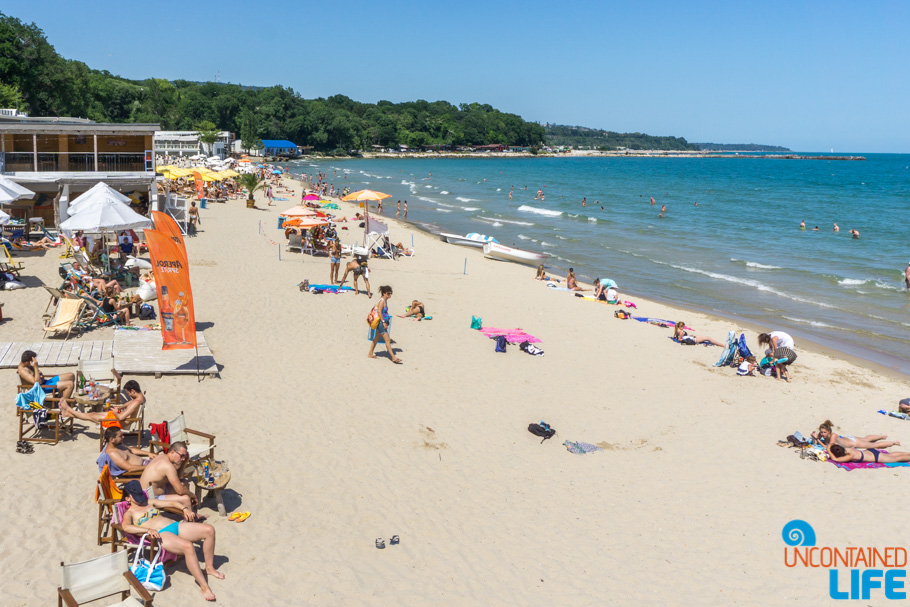 Unlike the Pacific Ocean, you don't have to fight massive waves to enjoy the water in Varna. On the calmest days, the Black Sea is as still as a swimming pool; other times there are tiny waves which will sway your body a bit. Best of all, the water remains shallow and fairly clear for a good 30-40 yards from the shore.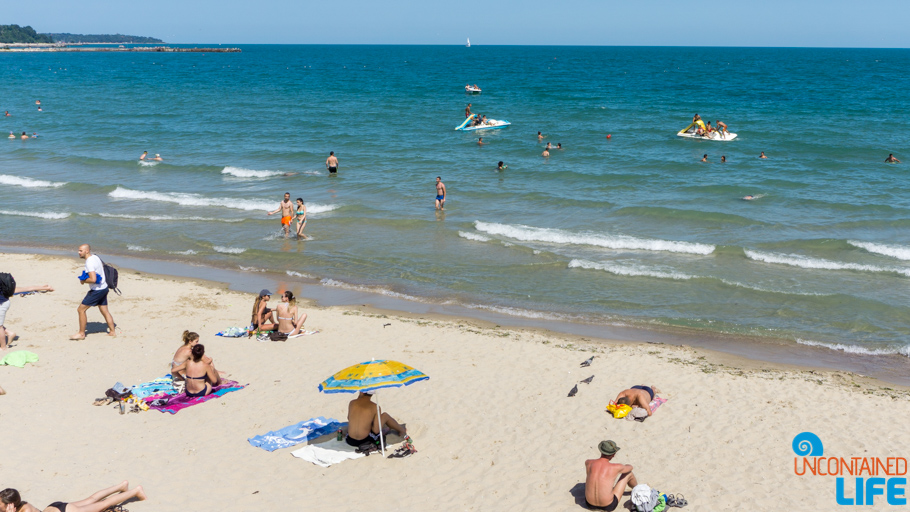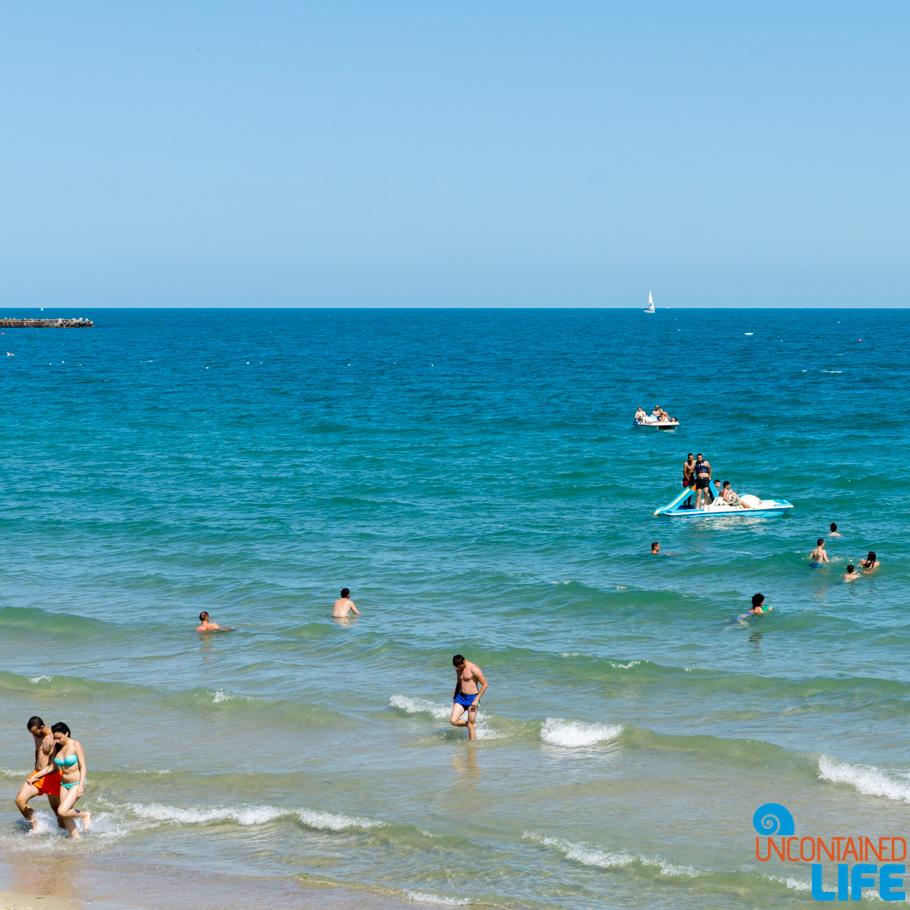 Those looking for a bare bones beach experience can throw their towel on any stretch of sand for free. If you want a bit more comfort, you can find umbrellas and loungers for as little as $3 for the day.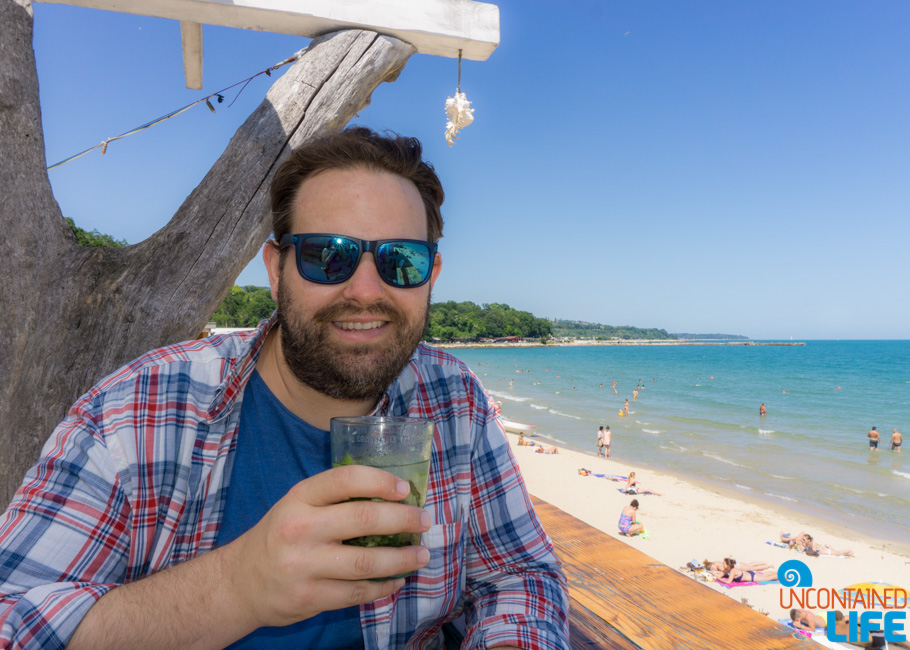 Personally, Justin and I prefer option #3: go to one of the beach bars and enjoy all their facilities (bathrooms, showers, loungey chairs and pillows, umbrellas, music) for as long as you want for nothing more than the cost of a single drink each (between $1-2 dollars for non-alcoholic drinks, $3.50-4 for alcoholic beverages). Each beach bar has its own vibe and attracts a slightly different clientele. But our personal favorite was Makalali Beach Bar.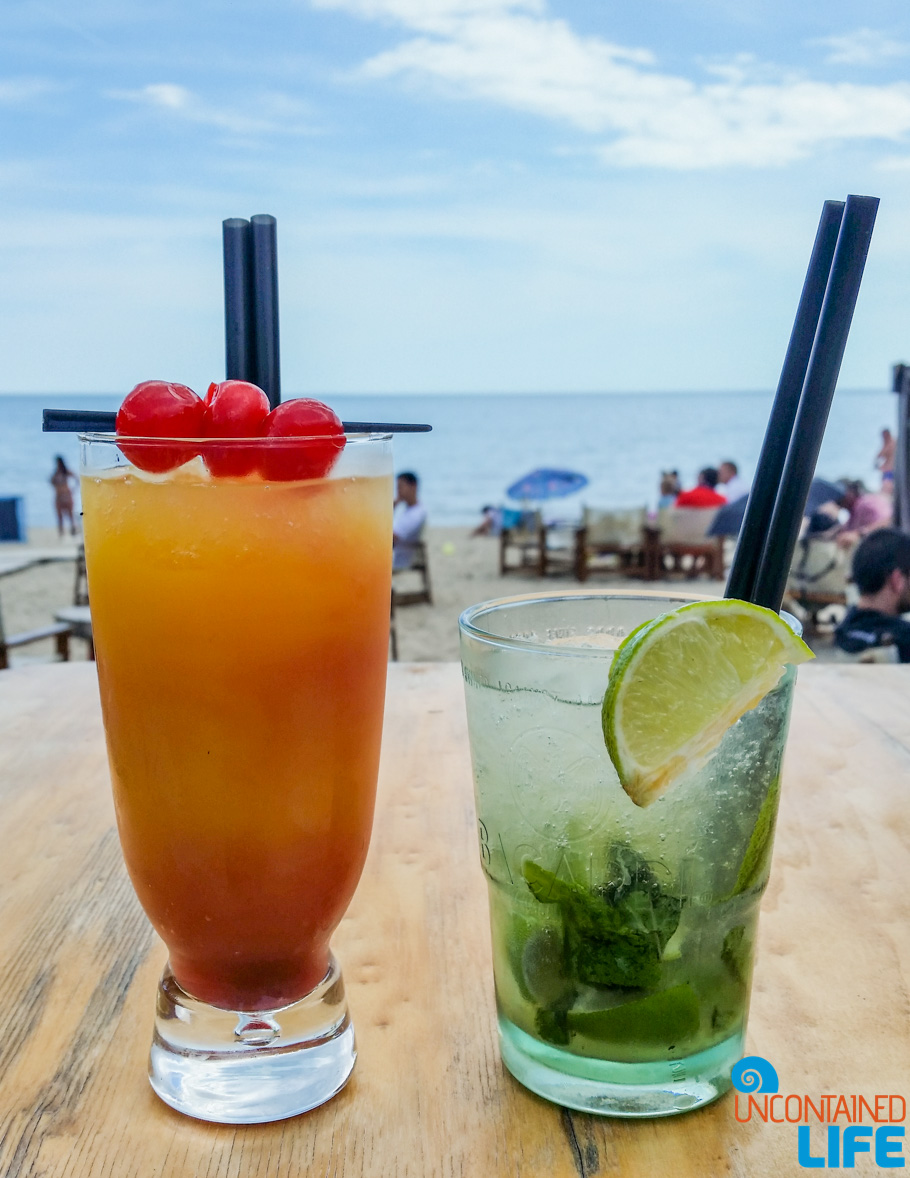 Reason to Visit Varna #6: Living Like Locals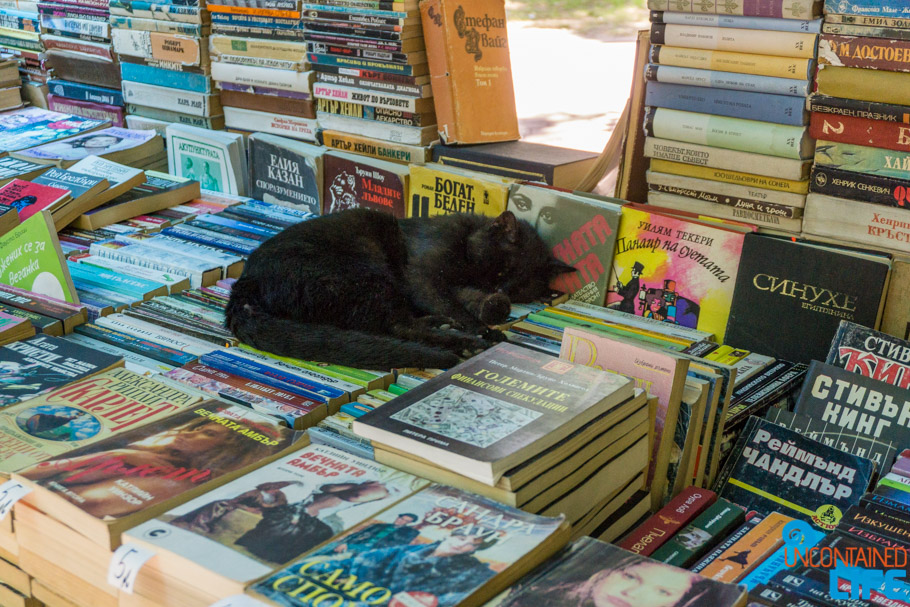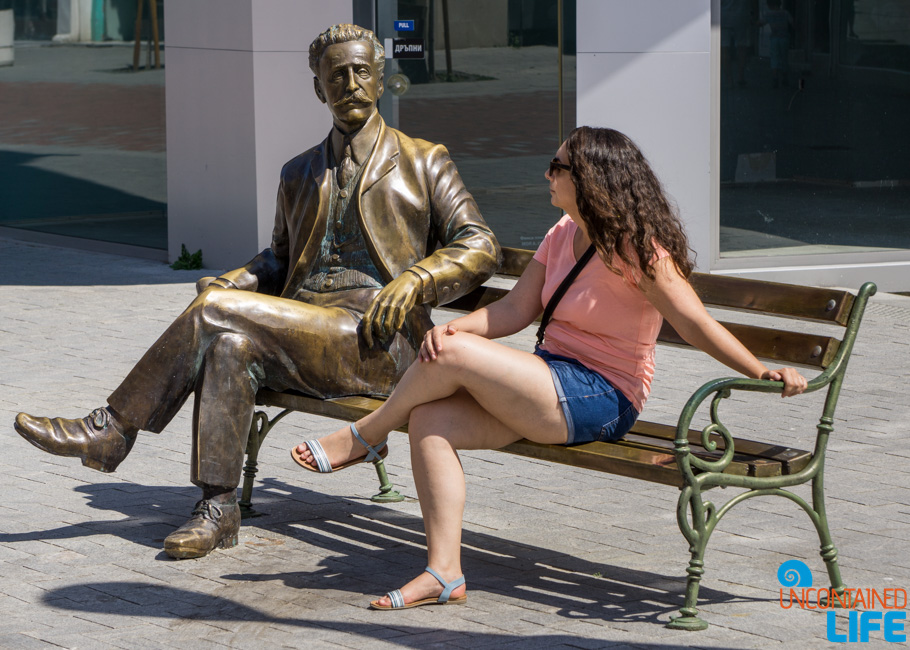 One of the best parts about choosing to visit Varna, rather than stay at a resort, was the chance to experience local life. Once again, Justin and I found a great apartment through Airbnb — a place close to Old Town, but still in a real neighborhood (complete with an epic outdoor market).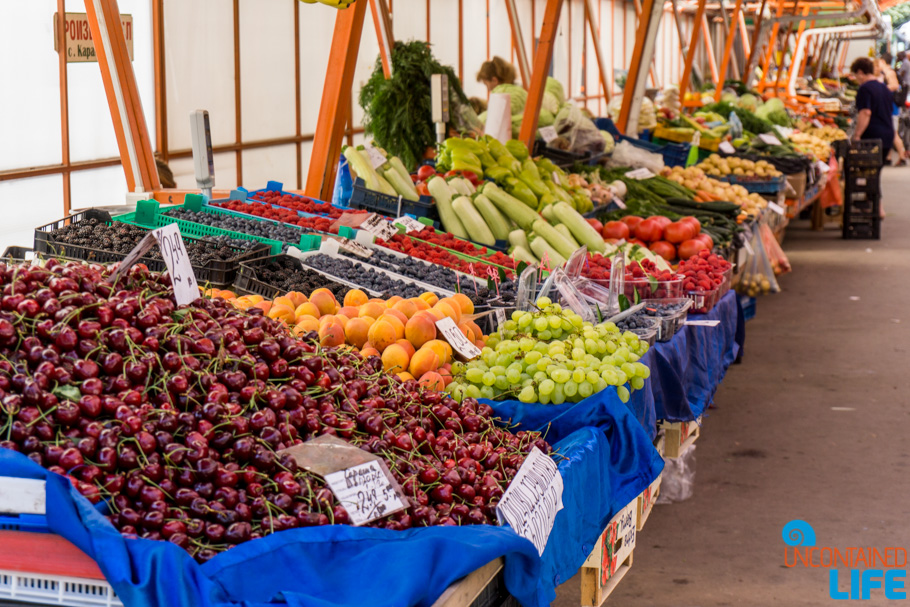 We also had the chance, thanks to our awesome host, to go sailing in a regatta and spot dolphins. (If you are interested in sailing/ dolphin-spotting trips, Varna's Tourist Information office can help.)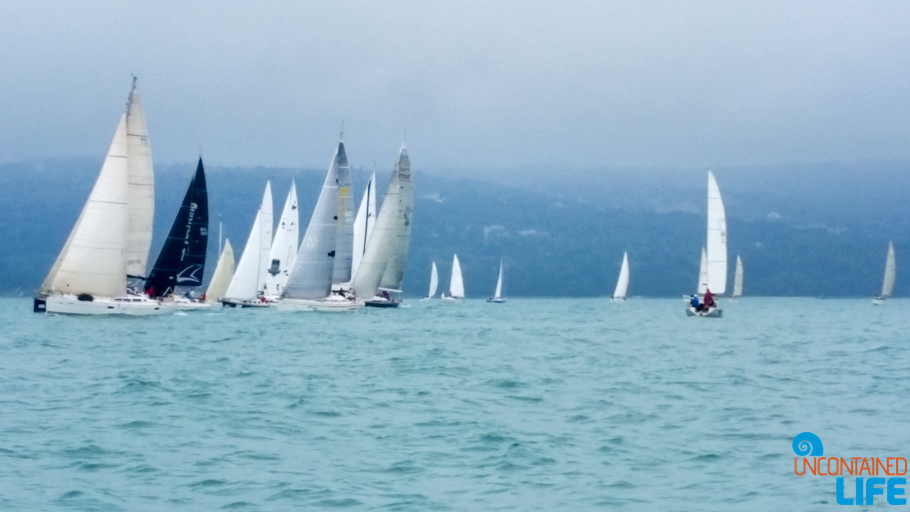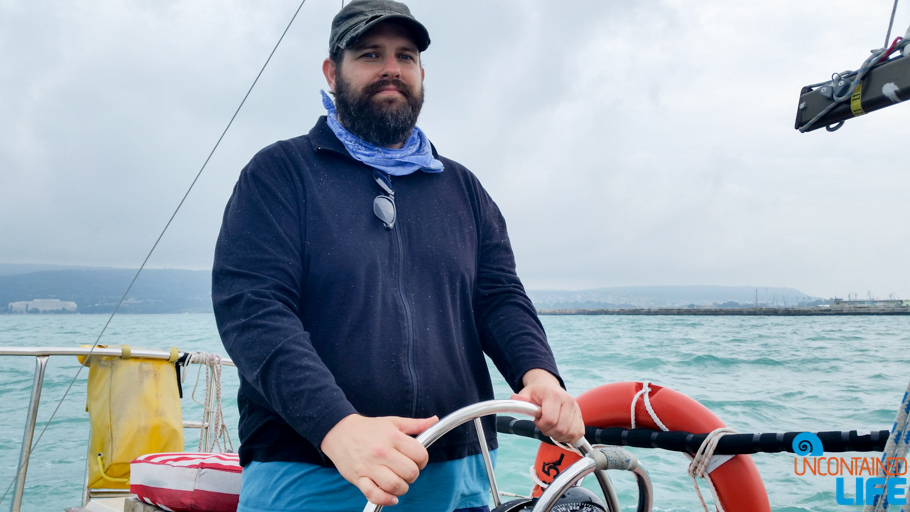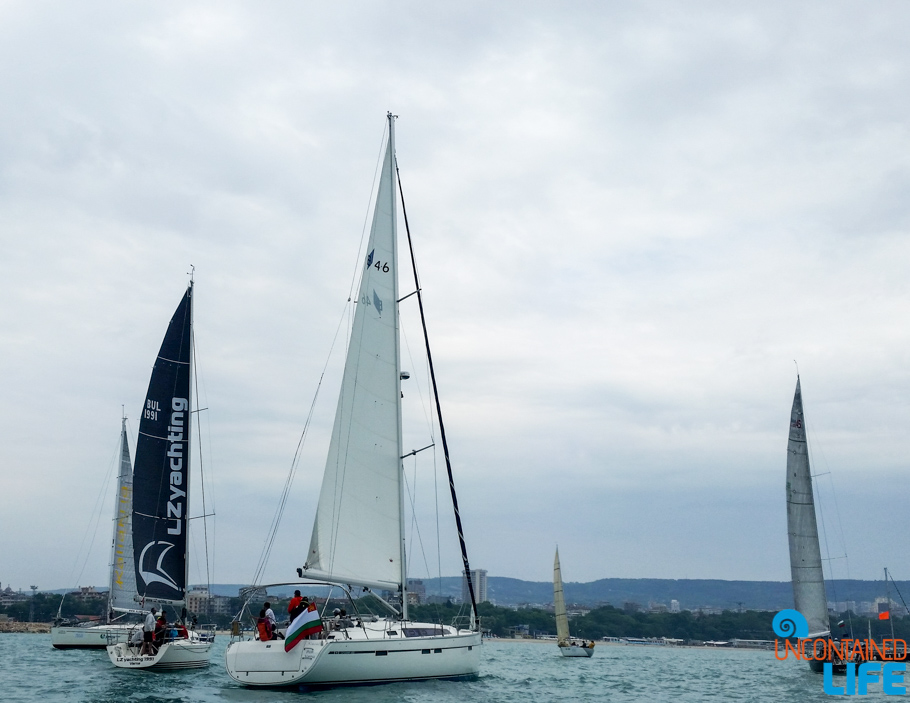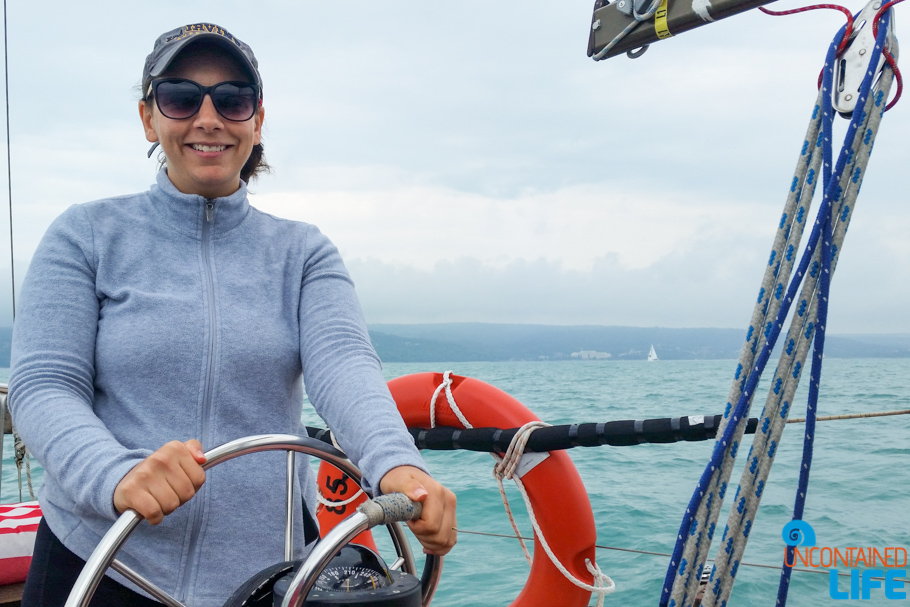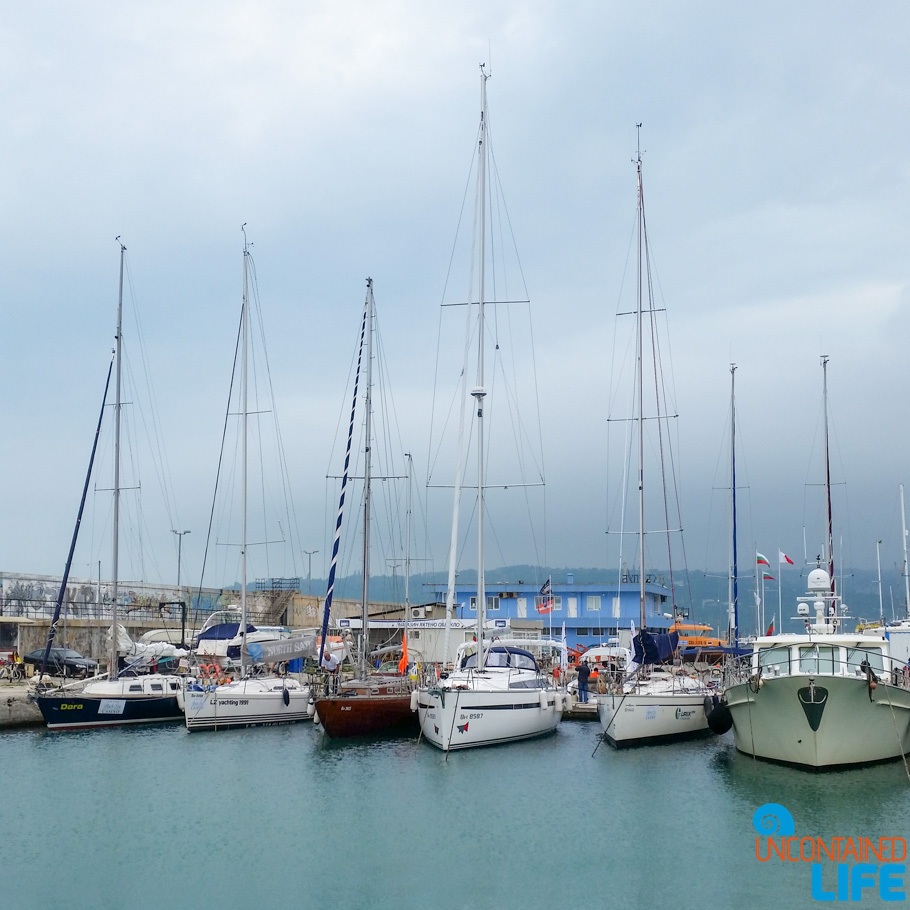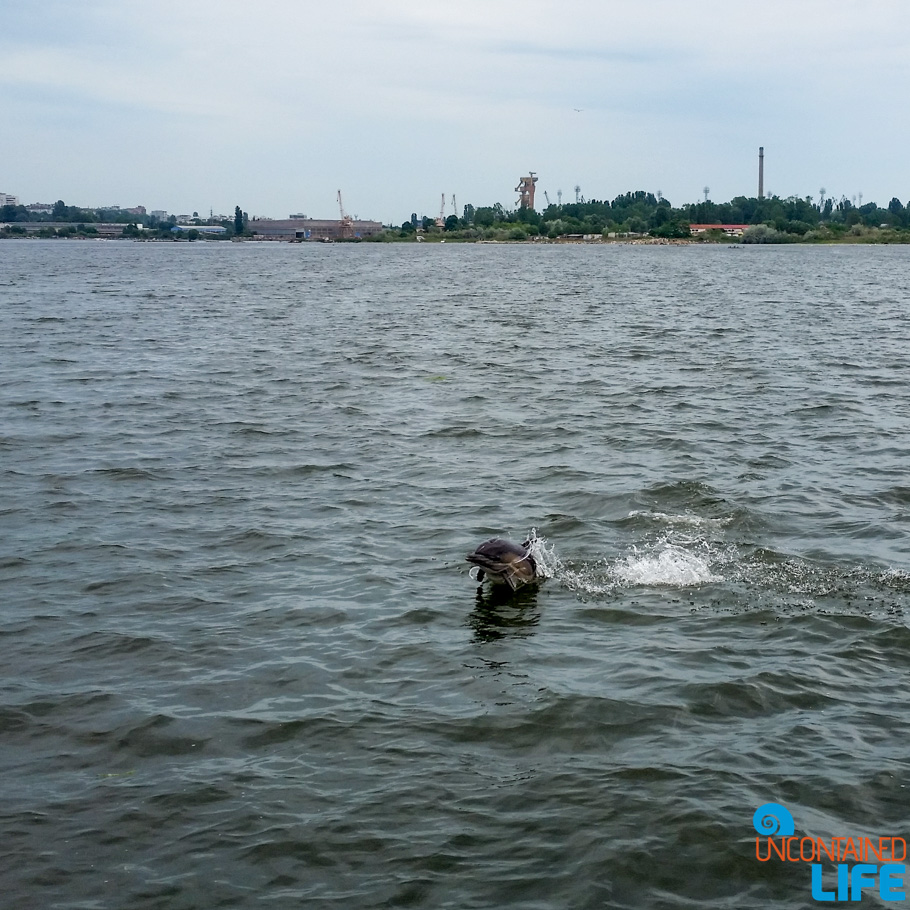 Want to experience Varna like a local? Click HERE to get $40 off your first Airbnb booking, compliments of Uncontained Life!