This post brought to you by Leatherman. The content and opinions expressed below are that of Uncontained Life.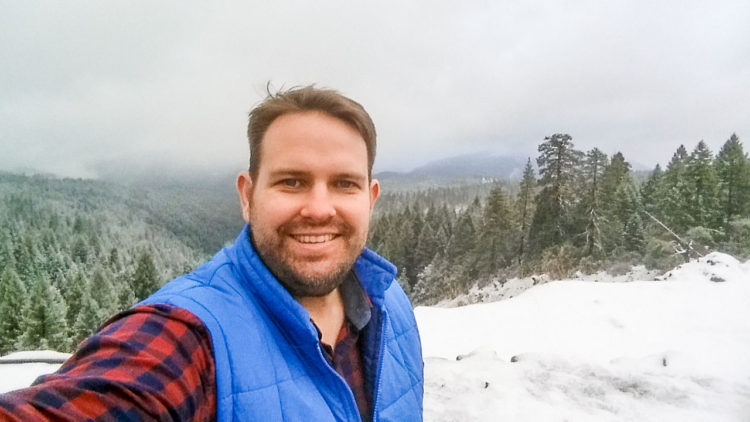 Christmastime in Northern California sparks a few thoughts for me: the day-after-Thanksgiving-Christmas-tree-farm-excursion, baking (and enjoying) homemade cinnamon rolls and popcorn balls, visiting Deacon Dave's annual Christmas light spectacular with my niblings (nieces and nephews), and hanging out with my pal, Philo.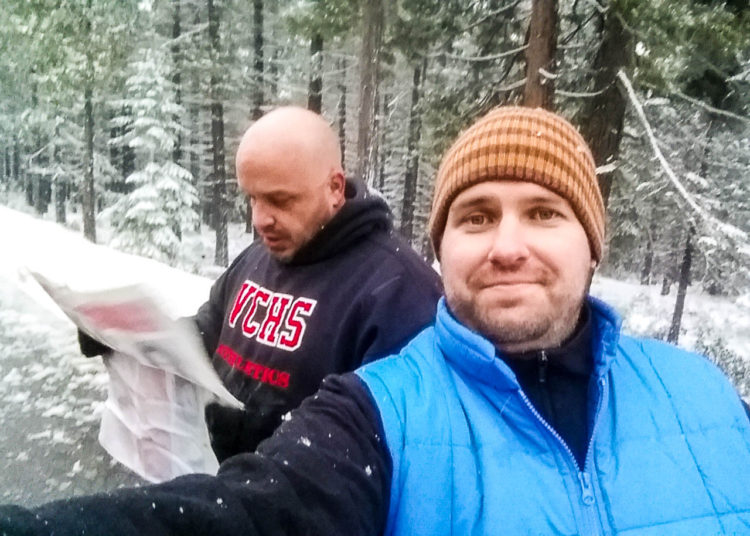 Video chatting with friends and family is all well and good, but it's just not the same as being right there, smoking cigars, and playing cards. Which is why, this year, when Hillary and I decided to come back to the States for a few weeks in December, I knew there was one thing that had to happen: road trip to Lake Tahoe!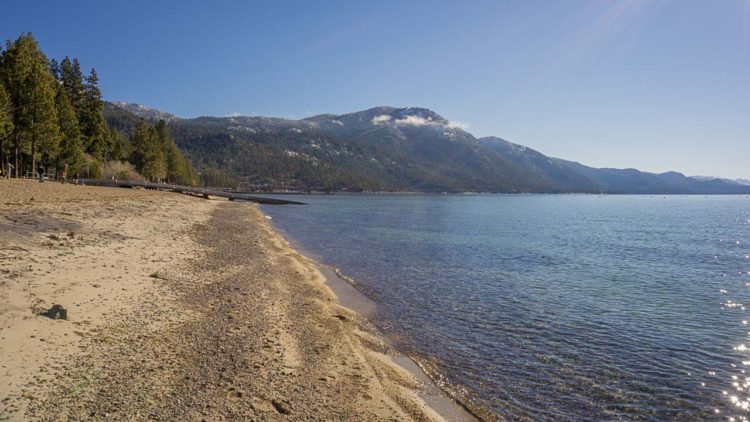 Our journey began in my hometown, Livermore, California. The sun was shining. The car was packed. We were prepared. But, just in case, I took our latest piece of travel gear: the Leatherman Tread. Basically, the TREAD is a utility belt around your wrist. And, I wanted to be ready for anything; after all, we were headed out to a cabin in the woods. Who knew what might happen?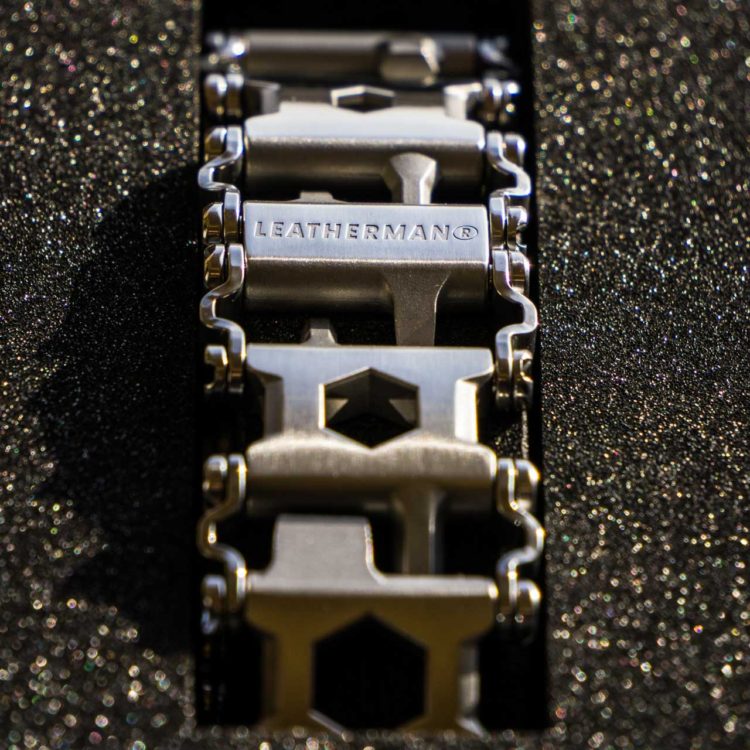 …So, maybe I jinxed things a little with that last statement? According to the weather reports, we weren't supposed to have to deal with any snow until late on our first night in Tahoe. But, apparently, no one passed the memo along to the elements themselves. We were approximately an hour and a half away from our destination when the first flurries began to fall. Then the flurried became flakes. And before we knew it, we were being flagged off the road by officials, who instructed us to get our snow chains on.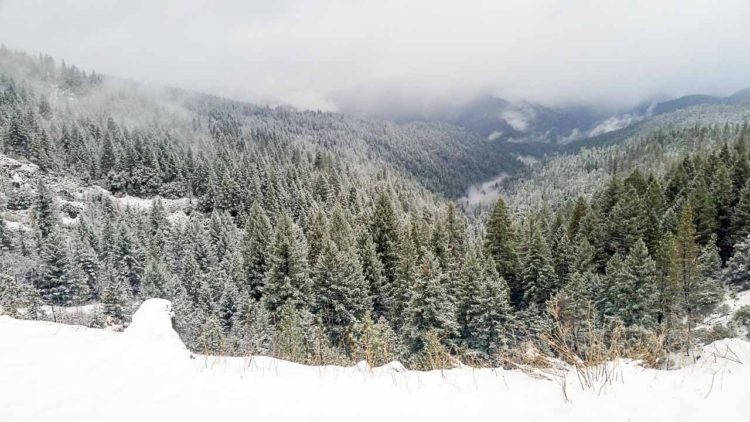 My buddy, Philo, and I got right on the job. By which I mean Philo got right on it, while I took this photo: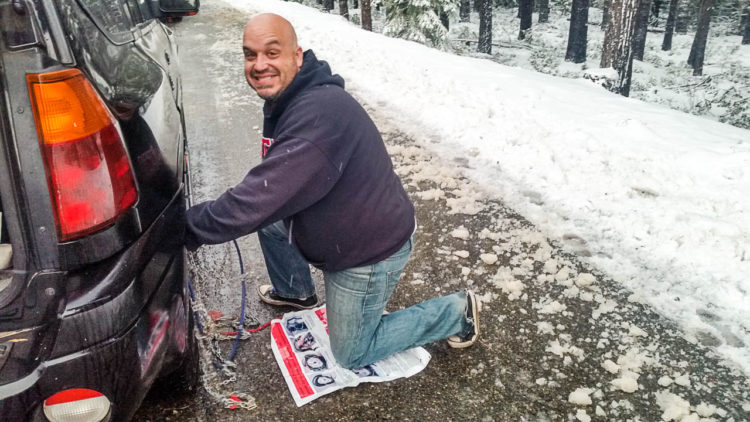 Three-driving-at-35-mph-hours-later, we finally finished our road trip to Lake Tahoe. We arrived at our cabin…and promptly fell asleep.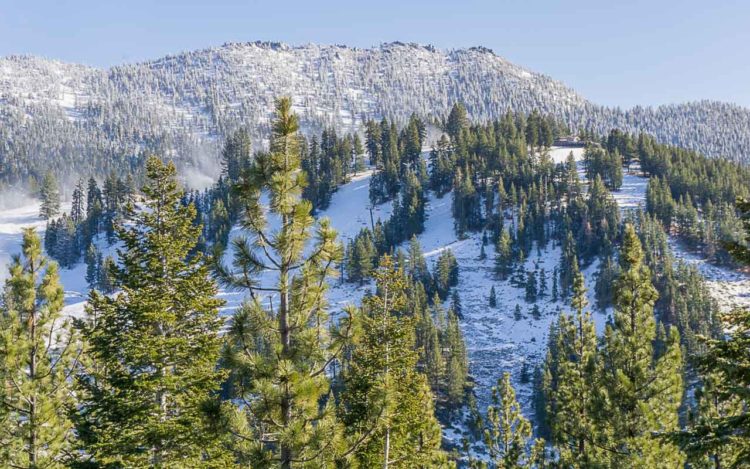 The next morning, the sun was shining, and the snow which had felt like the enemy yesterday seemed like a photo opportunity today. We headed up toward the Diamond Peak Ski Resort and, after pausing briefly to watch newbie skiers flail a bit on the bunny slopes, continued up to the neighborhoods above the resort to an overlook of the lake. The view was enticing enough to distract me from the black ice…Justin down. I repeat, Justin is down.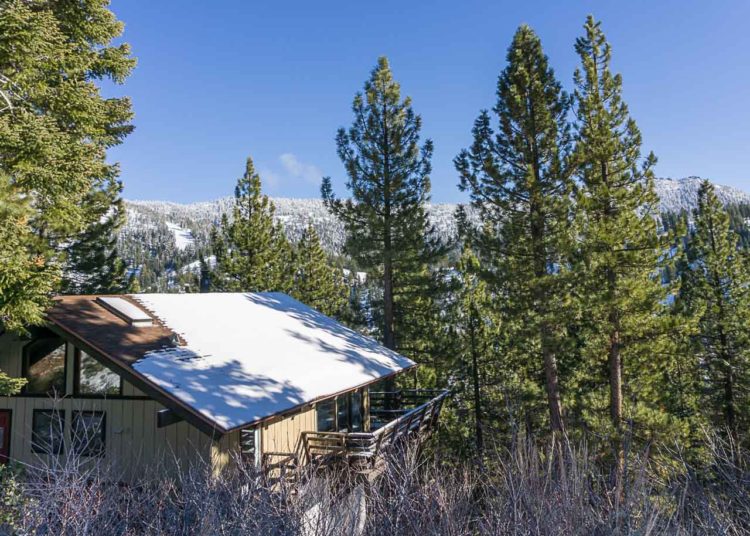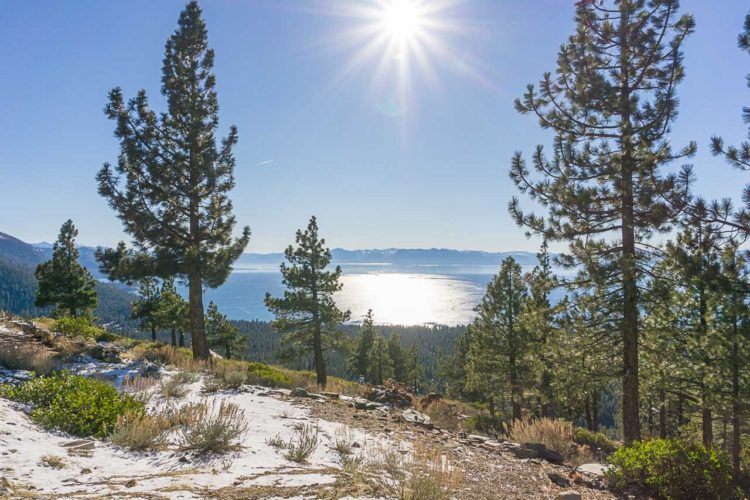 In truth, I will capitalize on any excuse to enjoy a craft beer. So, with bruised body and ego, I grabbed a beer we had brought, and headed for safer ground at the shore of  Lake Tahoe.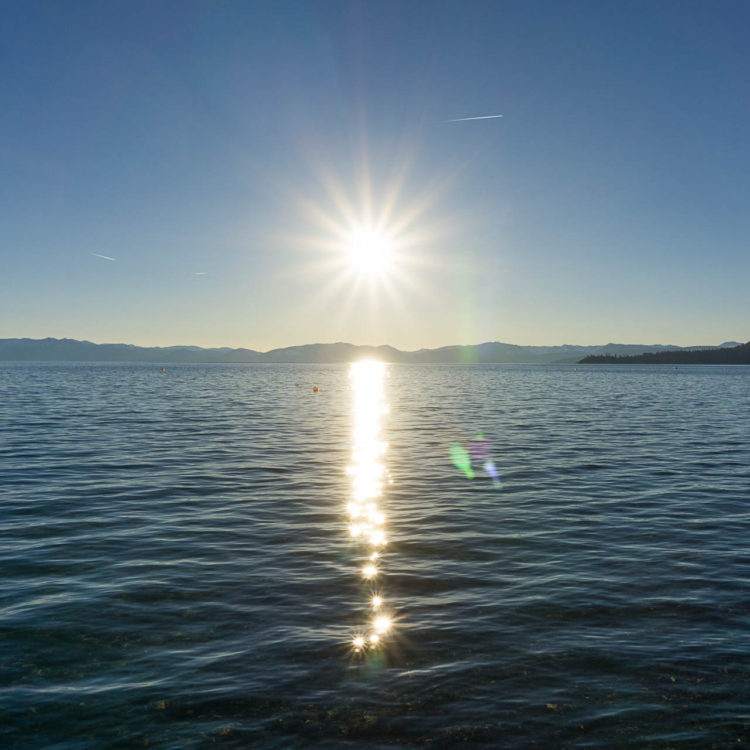 I forgot the bottle opener. No problem. The Tread (a.k.a utility-belt-for-the-wrist) has one built-in.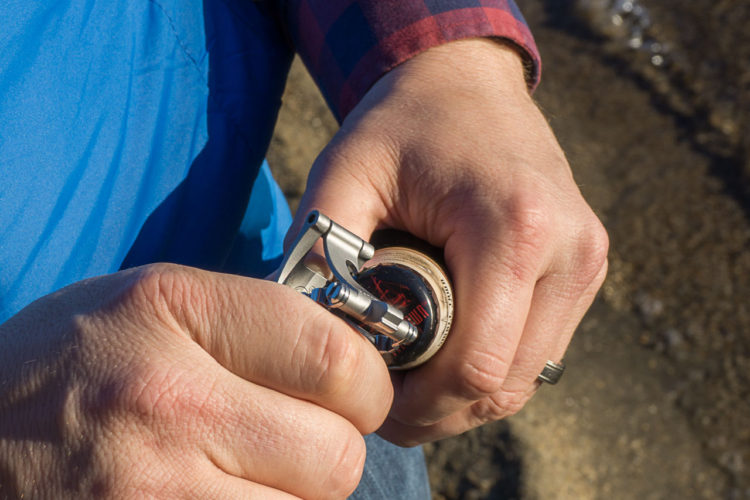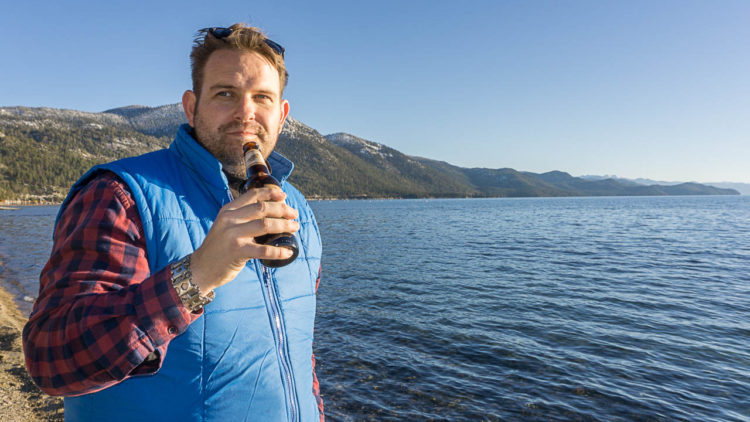 Now, I've got to say, the lake is beautiful. Because of the winter temperatures, icicles had appeared on the docks and the nearby stream flowing to the lake had created some awesome ice formations. Ponderosa pines and other conifers line all but abandoned shore.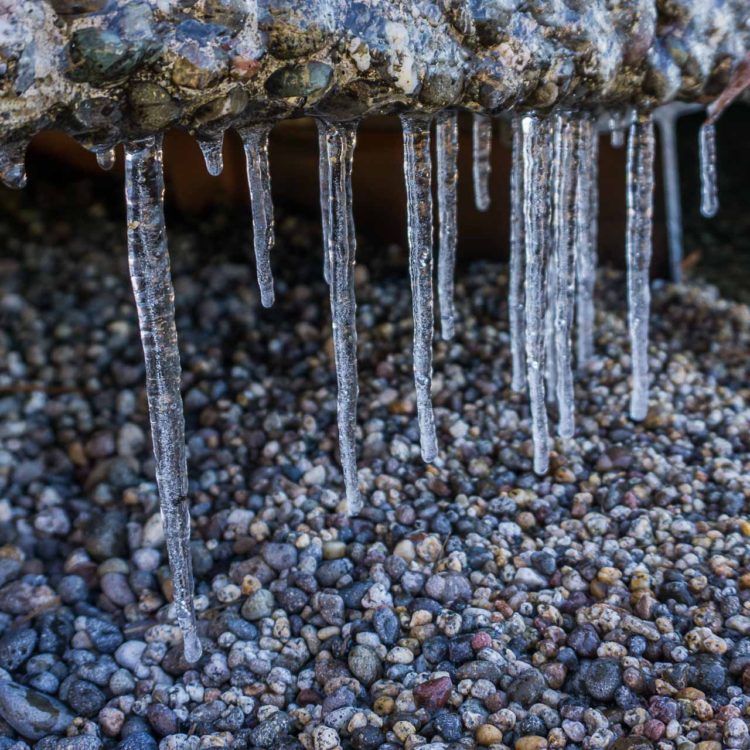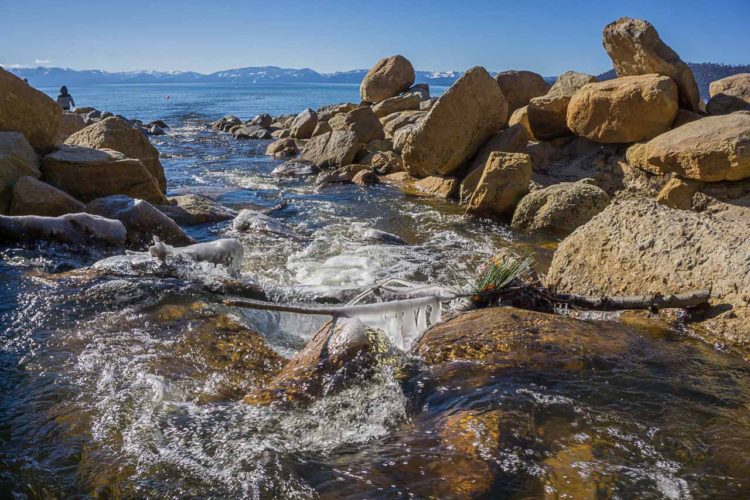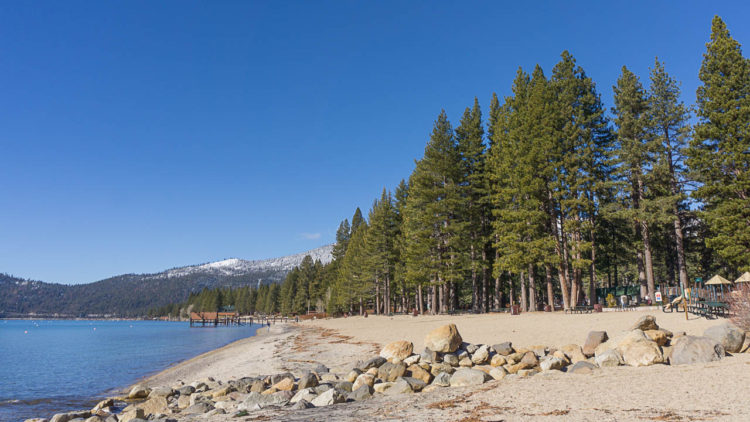 Next Christmastime, I won't get to road trip to Lake Tahoe and hang out with Philo. So, I took the opportunity to drink my beer and enjoy the awesome setting with the best of company. I appreciate memorable moments and this was one such moment.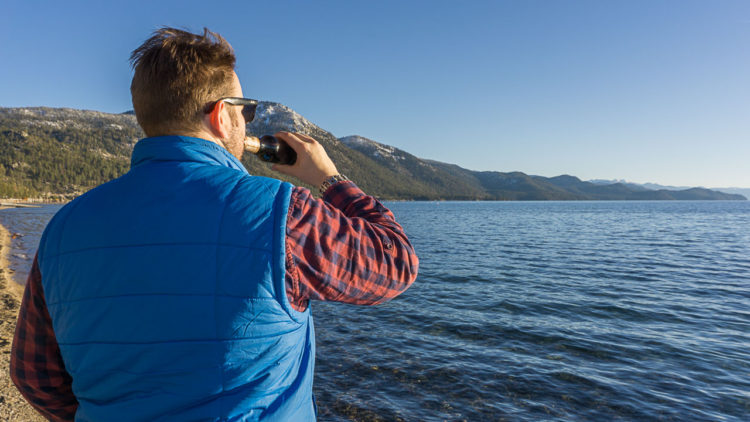 Here's another: If I had a dog, I would probably play fetch with him with the driftwood that can found on the beach. Alas, I don't have a dog… so I just threw a stick into the lake.