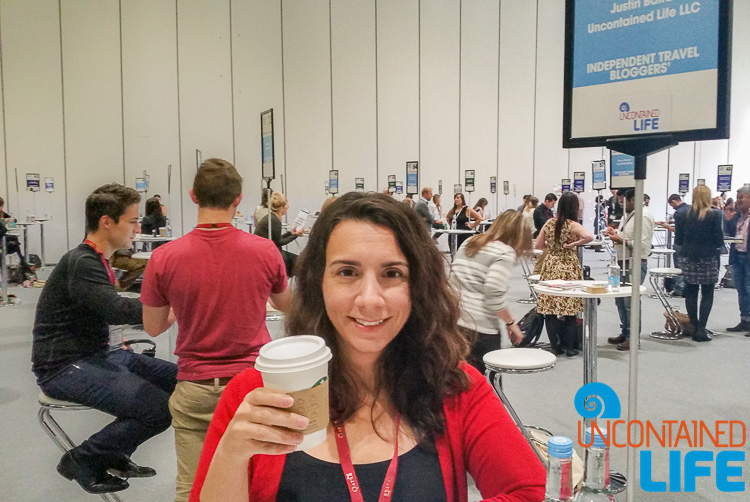 To steal an expression from the film industry, the last day of WTM London, 2015 is officially in the can! This post is going to be short and sweet since pretty much the only big thing happening for bloggers on Day 4 is the Blogger Speed Networking Event. In our last post (Reflections on Day 3) we promised to tell you whether or not the Speed Networking was all it was rumored to be in terms of being a real business-generating, deal-making venture. And the answer to that question is…
Kind of. 
I know. That's an annoying answer. But if you stay with me through the end of this post I think you'll see why it's really the only honest answer I can give. Here's why:
The Good Aspects of the WTM Blogger Speed Networking Event: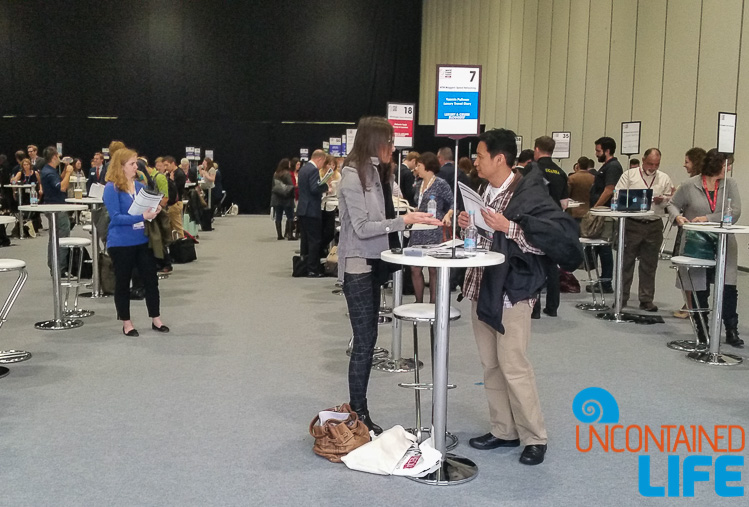 —The company and destination reps. attending the event know the value of bloggers. Mostly. Some of them I would say "know" the value: that is, they have been told bloggers are valuable, they are ready to believe its true…they just don't really know where to go next. With those folks, it becomes necessary to educate as well as pitch–something that can be tough to do in a short period of time.
—You can (and should) definitely pitch for more than an unpaid press trip. Just be sure you are clear about exactly what you can offer a potential partner (and be prepared to back up those promises!) We used our iPad (and we saw others doing likewise with their tablets or computers) to quickly show potential partners a couple of slides which listed off the kinds of services we offer.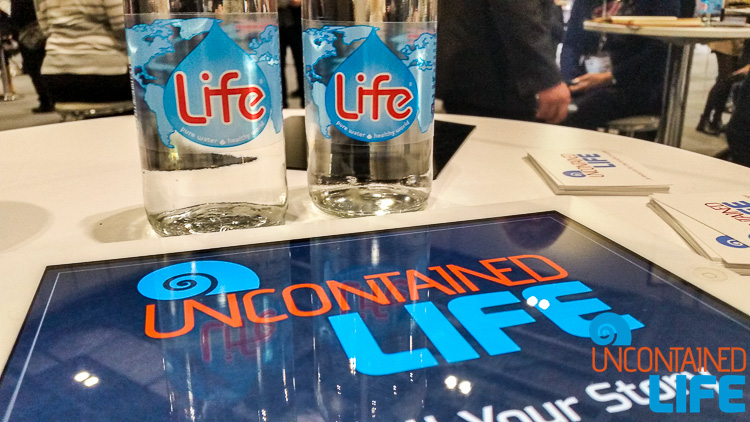 —You'll get a chance to hear a lot of different kinds of wants/ needs from potential partners. This can be particularly useful for newer bloggers who might think they know what potential partners want, but who may be a little (or a lot) off-base in terms of the reality, or diversity of those needs.
—Attendees are there to make deals. That means they generally won't talk to you unless they're interested in what you have to offer (with some exceptions, which I'll discuss below); this means the potential that a partnership may come out of any given meet-and-greet is much higher than in a "cold call," "Hi, I'm a blogger!" scenario in the Exhibit Halls. (Note: By "cold call" I'm not referring to pre-scheduled meetings.)
The Bad Aspects of the WTM Blogger Speed Networking Event: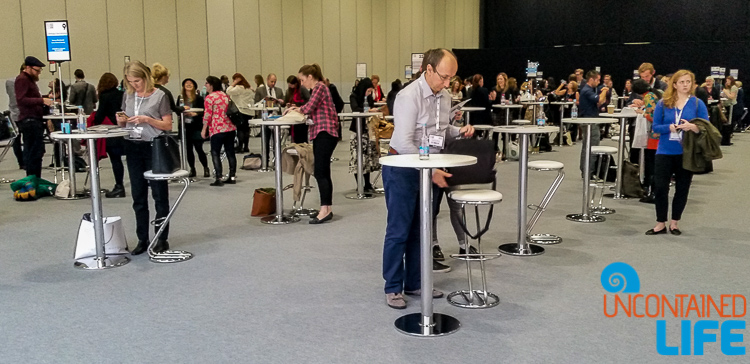 —The date (I.E. the last day of WTM). Holding the blogger speed networking on the last day of WTM (a day so meaningless to most that it's being eliminated starting in 2016) means lower attendance from reps. and no option for bloggers to have follow-up contact while everyone is still at WTM. This means fewer deals between bloggers and reps. are actually made at WTM. 
—Blogger categories don't help bloggers. When you sign up for the event, you're asked to put yourself in a group: family travel, independent travel…you get the idea. I don't take issue with categorizing bloggers into groupings that the industry as a whole understands. A problem emerges, however, when, as we discovered upon arrival at the event,  this category and the blog's name (or, as some of us has it, our company's name) is the only information that ends up in the Speed Networking "program" and on the signs that are put onto blogger's tables–and thus, is the only info. that anyone deciding whether or not to take a chance and approach a non-famous blogger has to go on, initially. Even if bloggers were allowed just a one sentence blurb or short tagline to the program and to their sign, I think it would make a real difference in helping newer bloggers meet more reps. at this event.
—"Blogger influence" (I.E. high numbers) is over-valued. Ok, I recognize this is an industry-wide issue. And I'm not trying to say that blogger's numbers don't matter. They do…when it comes to making certain kinds of deals. But there's so much more that a blogger can do for a company or destination, even if he or she doesn't yet have a huge readership. Unfortunately, the atmosphere of the speed networking event isn't very conducive to doing that kind of educating–in part because reps. may never even approach a newer blogger. Assuming you do meet a few prospects, you'll need to save the finer points of what you can offer for follow-up conversations.   
The Ugly Aspects of the WTM Blogger Speed Networking Event: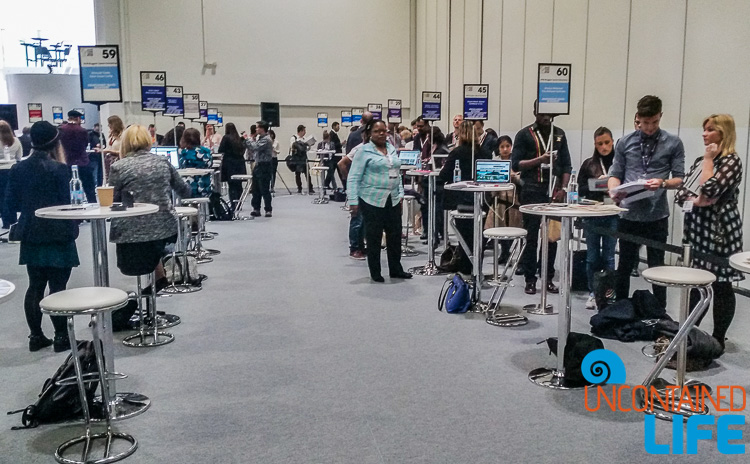 —The organization (or lack thereof). If you've ever been to a speed networking event before (or even a speed dating event!) you'll know they typically look something like this:
1. Everyone is paired with a partner to begin the event.
2. This original pair speaks for 5-7 minutes, a bell rings and one of the original pair moves to the next person and someone else moves in to take their now-vacated chair/ spot.
3. The process then begins again.
Here's how the WTM speed networking event is "organized":
1. Every blogger is seated at their own little table (grouped by blogger type) while, off to one side, there is a long line of reps. from destinations and travel companies.
2. The event officially begins, and there's a mad rush of reps. toward the bloggers. Prepared reps. try to find one or more of the bloggers they have (in most cases) already marked down as someone that they want to meet; the not-so-prepared reps. wander around looking lost. Some reps. just walk around dropping off their business cards and/or taking yours without speaking to you.
3. A blogger might end up with no one to speak to for long stretches of time or with a line of reps. waiting for a few minutes with them.
4. No one listens to the bell.
Final Thoughts: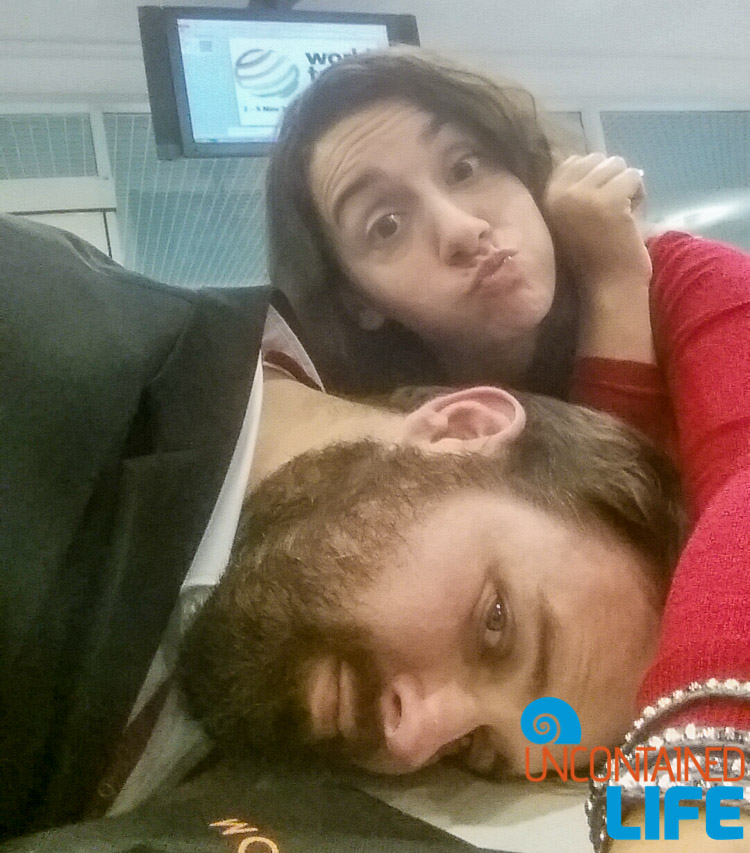 WTM's blogger speed networking event event allowed us to meet a lot of people and generate a number of useful potential leads. That being said, I think this event can, and should be better. 
Did you attend the speed networking event at this year's WTM blogger speed networking event or have you done so in the past? If so, what was your experience?