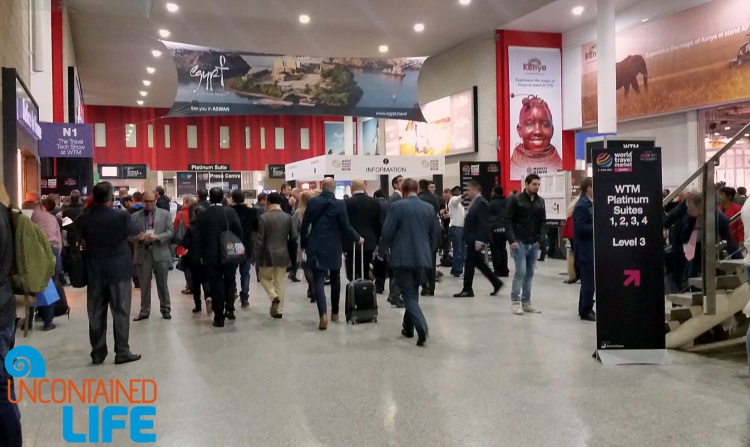 As you may have seen if you've been following our social media, Justin and I are attending the World Travel Market (I.E. WTM) in London. If you don't already know, this annual market is, primarily, an chance for folks who work in the travel industry to meet, make deals and form partnerships for the coming year–it's also a place for various tourism boards and travel companies to market themselves to tour operators and anyone else (like travel bloggers!) who might be interested to know what kinds of sights, activities and opportunities are available in a given destination. We recognize that, for some of our readers, getting the scoop on WTM may not be very exciting (which is why we're posting this under Resources, rather than the main blog); however, for those of you who are fellow bloggers, are in the travel industry, or are just the kinds of folks who like to know what's going on in terms of global travel trends and opportunities–this post, and the others we'll be writing about WTM are for you!
So. Reflections on Day 1 of WTM London, 2015:
1. The Look and Feel of the Market Itself
Having attended a big travel show back in Los Angeles, I thought I was prepared for the size and scope of WTM London–nope! WTM is mind-bogglingly enormous, and on Day 1 when everyone is rushing around to finish setting up exhibits, checking where everything is located, etc. it can feel like barely controlled chaos. Thankfully, if you're a blogger or other press and you're in need of a break from the madness, the Platinum Suites Press Room can be your sanctuary: while the outside rooms of the press area are set up for socializing, the workroom is relatively quiet–full of busy writers and photographers, all focused on the task at hand.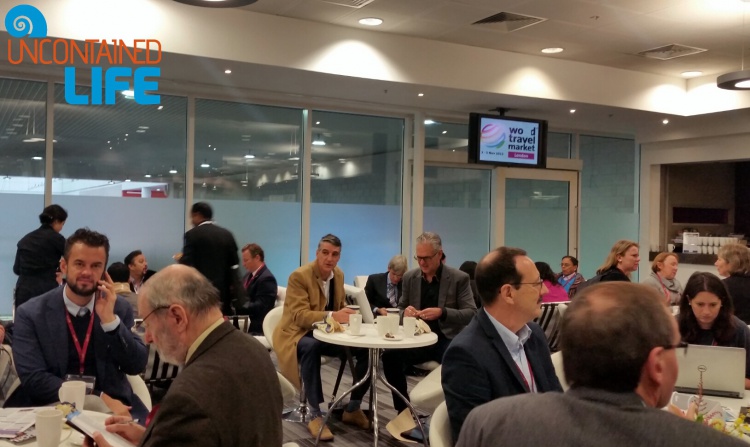 Back in the exhibit halls, the main challenge is finding specific exhibitors. Even after we had consulted the floor plan and had an exhibitors exact booth number, we still found ourselves getting lost. Sometimes smaller exhibitors are buried deep within a country or region's larger exhibit area. When in doubt, we found, always look for a country's main info. desk–even if they don't recognize the name of the specific company you're looking for, they'll be able to look them up and point you in the correct direction.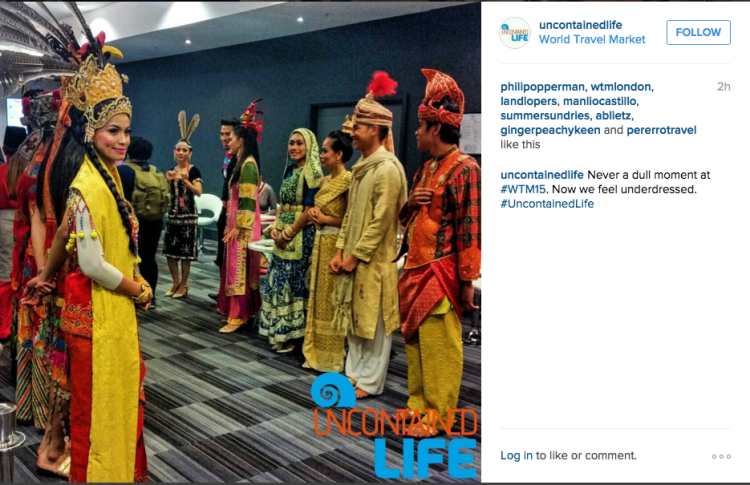 2. Travel Trends
There were a number of trends discussed at the morning conference but here are the three which stood out most to us: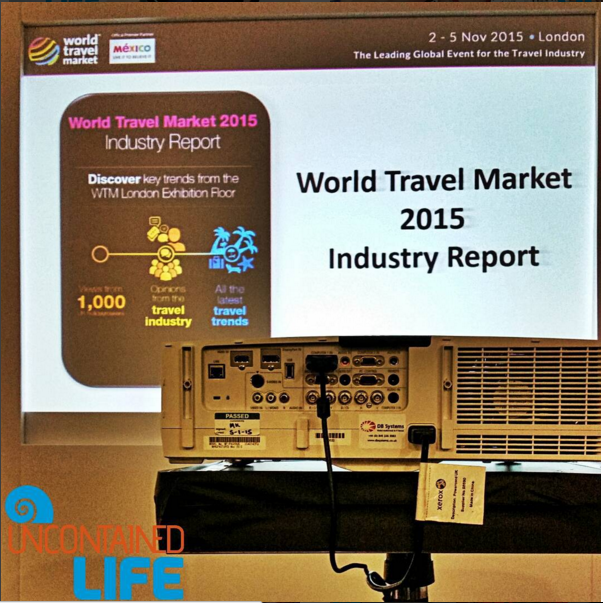 China, Mexico and Iran are all considered to be hot destinations for 2016. Given the new trade and tourism agreements which have been reached between the USA and China and the UK in China in 2015, forecasting a boost in tourism to that nation didn't surprise us much. As for Mexico and Iran, heaven knows these two locales (particularly Iran) have an uphill battle when it comes to making tourists feel like it's safe to come and visit, but they're apparently marketing up a storm, so who's to say what will happen in the coming year? 
Responsible tourism is on the rise. According to polls, both industry professionals and people who are looking to take vacations agree that the drive toward socially and ecologically responsible tourism will only increase in the coming year. That's good news for those of us looking to promote this kind of travel and, indeed, good for the world as a whole!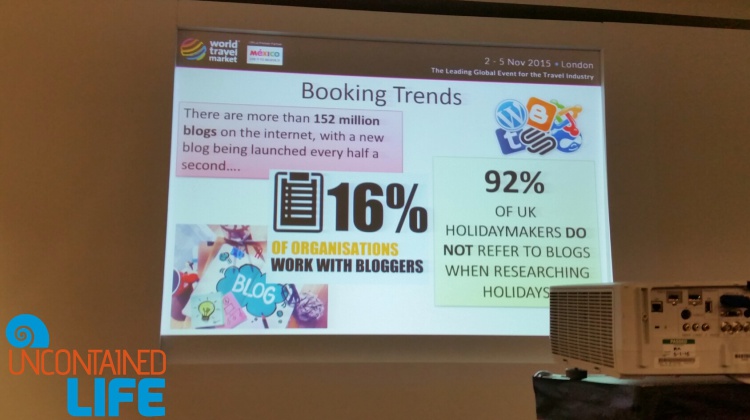 Blogging is still an untapped market. According to the information gathered, only 8% of vacationers (at least in the UK) are using blogs to help plan their travels and only 16% of travel companies (and related organizations) are working with bloggers. I can't comment on the second item, but with regards to the first, I have to say, I'm baffled as to how such a low figure can possibly be accurate. In this age of "just google it," when you have a vacation-related question (ex: best things to do in Bangkok), most people look to the internet for their answer. And what comes up when you google (after, of course, the big hitters like TripAdvisor and Lonely Planet)? That's right: travel blogs. Perhaps that the numbers are so low because of who is being polled (maybe an older crowd?) or how the question is being phrased (if, for example, you are asking people if they now use blogs as a full replacement for traditional guidebooks or booking services, then of course the answer will be "no.") Even if we assume, for the sake of argument that the 8% is absolutely true. If people aren't using blogs to plan vacations in a traditional sense, why do they keep reading? Is it the fun stories? Certainly. The beautiful photography? Definitely. But along with those things, I think it's the fact that bloggers are real people. And people trust and respond to the opinions of other people much more than they do to companies that are trying to tell them what they ought to do or buy. And that trust is valuable to everyone–to a blog's visitors, and to the companies who are looking to reach those consumers with their message.
3.  Travel Bloggers: the Industry's 5th Wheel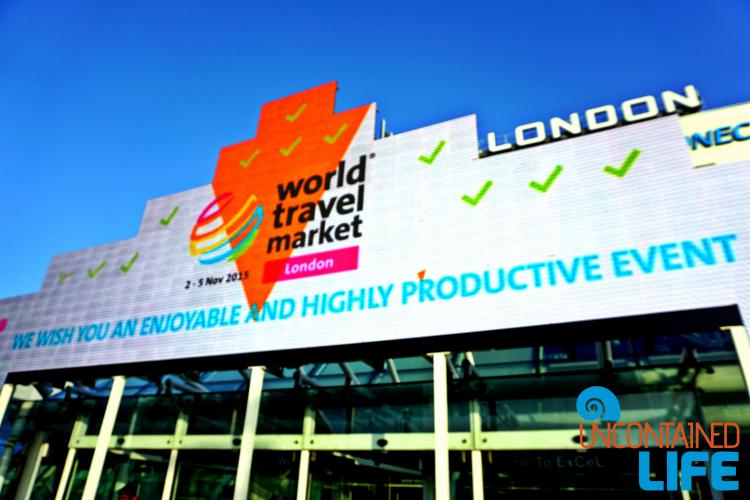 In spite of all the push to include and, to a certain degree, promote working with travel bloggers at WTM, we're still the market's fifth wheel–and I mean that in both the best and worst of ways. At times, listening to how non-bloggers in the industry relate to to travel blogging as a business, you get the sense that they can indeed see how working with a blogger can give them an edge: we are (or can be) the best of both the publishing and marketing worlds in one package.
For many, however, bloggers are still seen as an add-on to business as usual: many travel companies don't feel like they are missing out by not working with bloggers (even as they complain that Millennials aren't responding to traditional advertising practices). I'll be discussing this idea more in a later post (alongside some tips for fellow bloggers who are looking to work with companies but aren't sure how to explain their value, and price it) but for now, I'll just say that being a bit of an outsider at WTM can be fascinating and frustrating: you know you belong in this world–but clearly it's still an uphill battle to convince the majority of that fact.
In any case, we're definitely looking forward to the Speed Networking event for bloggers this Thursday since, ideally, all present at that event do in fact believe in the value of blogging to the industry. We'll be sure to let you know how it goes!
If you have any reflections on WTM to share, we'd love to hear them! Share your thoughts in the comments section below 🙂