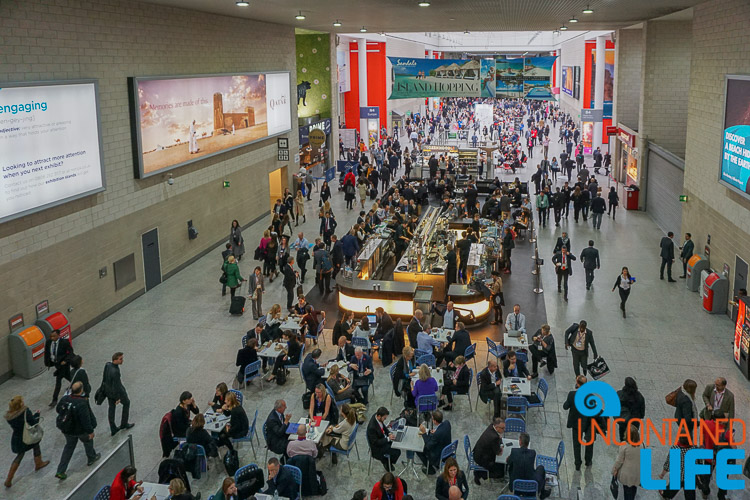 Whew! Second day of WTM is done…and we can hardly believe there are still two more days left to go. (This is kind of an exhausting experience, you guys.) Anyway…
Here's what we have to tell you about WTM London 2015, Day 2:
1. When the DLR is down, London's roads get crazy.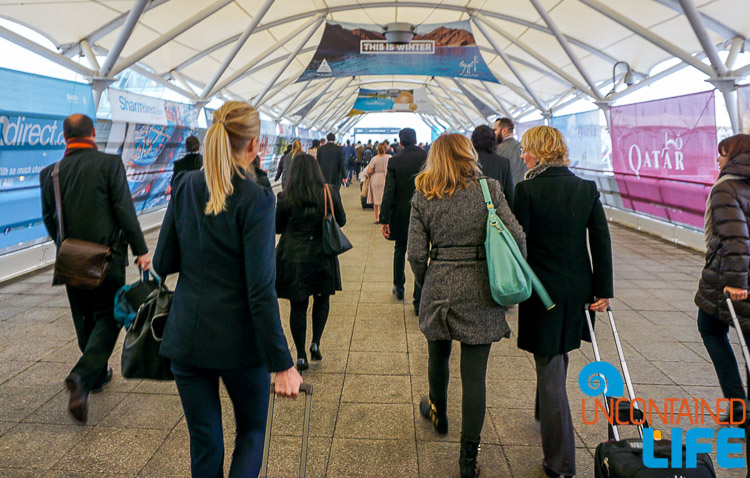 In spite of WTM's assurances that the strike on the DLR line would be minimally disruptive to those headed to Excel, as Justin and I discovered, "minimally disruptive" is a relative thing in a city as large as London. After waiting more than 30 minutes for an MIA bus to take us anywhere near Excel–traffic kept putting the bus arrival time back…and back…and back–we finally decided it would be quickest to just hoof it the 40 minutes from our accommodation.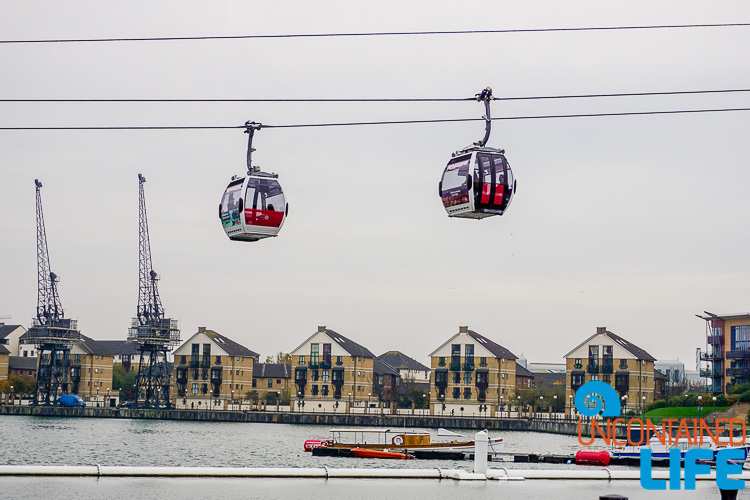 Along the less-than-scenic route there (though it was fun seeing the Emirates Air Line cable car in action), we encountered a number of our fellow WTM-ers who had also abandoned gridlocked streets in favor of their feet. In the end, we made it to the conference center, but by the time we arrived we had missed one of the seminars we had been looking forward to attending. Que sera, I suppose!
2. The Appointments You Make vs. The Meetings You Have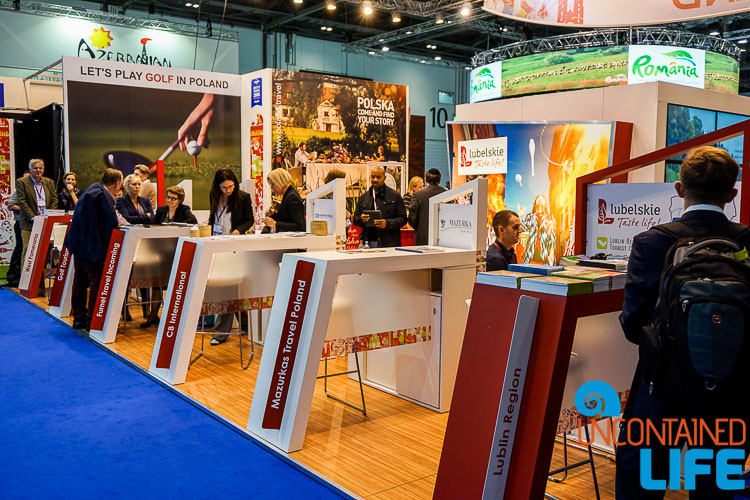 One of the more disappointing discoveries we made today (we had an inkling yesterday, but today confirmed the hunch) is that the appointments you make don't always equate with the meetings you actually have. Let me explain: when we set about making appointments at WTM, we messaged specific individuals/ representatives, explaining why we wanted to meet with them at the market. When those meetings were accepted, we assumed that the info. we provided in the appointment-setting emails would be passed along to the people we were assigned to meet. Unfortunately, that assumption proved false on more than one occasion. Two examples of what I mean: 
Despite explaining in our appointment request that we were American travel bloggers marketing, primarily, to an American audience, we ended up in a face-to-face meeting with a representative who only had dealings with the UK market and who, in their own words, could only help us by passing along our info. to the U.S. branch of the marketing department.

Again, in spite of making a specific pitch in our appointment requests, we met with an individual who clearly had no idea who we were (they had simply been instructed to meet with us) and, furthermore, had no idea what to do with us once we explained we were bloggers, not tour operators (we made our pitch, but they clearly were not the right person to be pitching to, since what we do is out of their area of control).
The moral of this story for our fellow bloggers? Check, and double check that the person you will actually be meeting in person is the right person to be speaking with–otherwise both sides may end up disappointed.
3. Hang Out for Happy Hour

The last of the seminars and press meetings has ended; booths are packing up their printed materials…it's clearly time to head home, right? WRONG. Even though the official after-hours party day…err…I mean "festival day" isn't until Nov. 4 (Day 3), the more casual receptions that happen on Day 2, after 4pm, are still worth checking out–both for the free food, wine, and beer and, for the more relaxed sort of meeting and mingling than what occurs during official "business hours." We were hanging out in "Europe" this evening where highlights included wine tasting at the Portugal exhibit…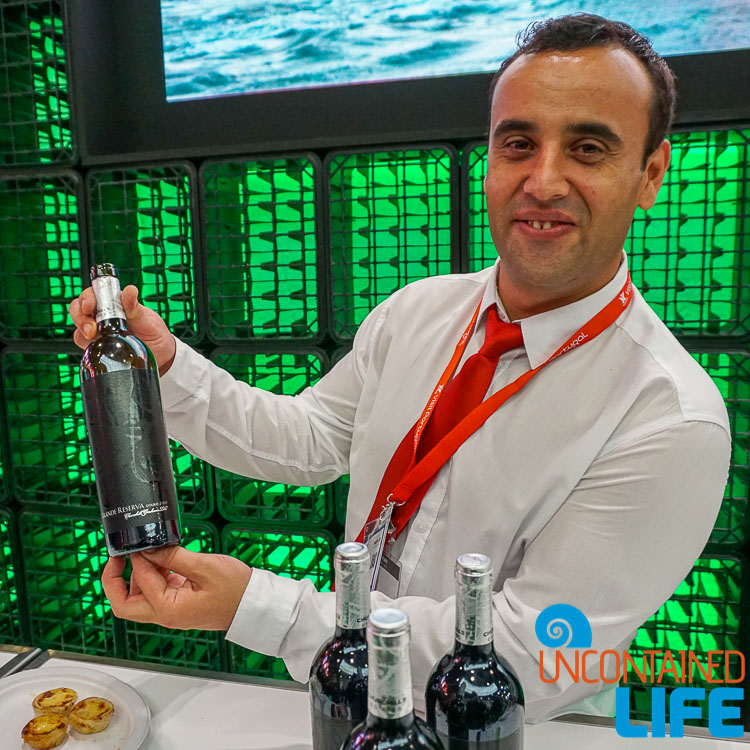 …and a drinks-and-snacks fest at the Slovenia exhibit area.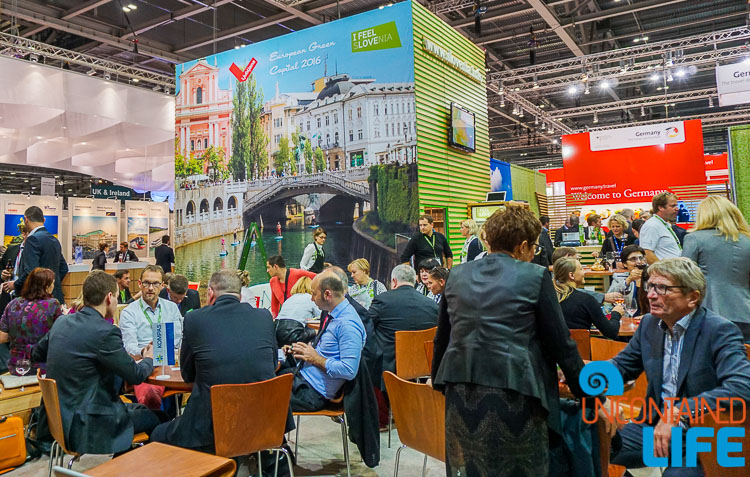 Another great thing about the after-hours time? If you were interested in chatting with any of the reps of companies in the tech or global village areas, they'll still be at their booths, but unlike earlier in the day, you won't find them totally mobbed.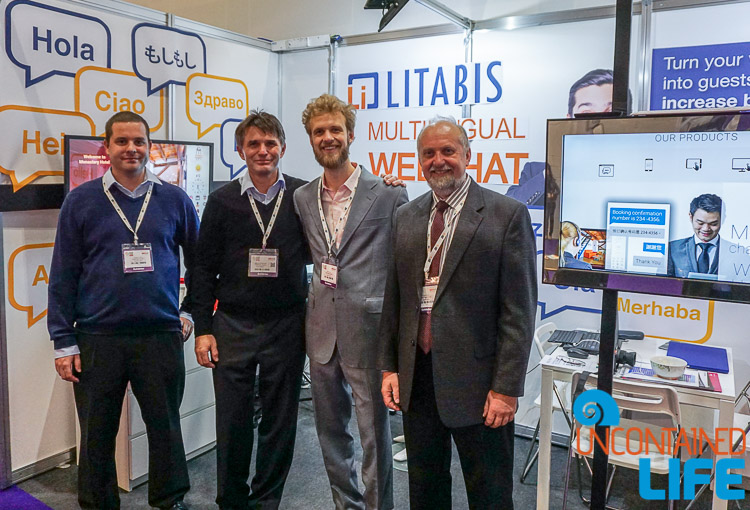 Alright, I think that's all for today. We'll be posting again with reflections on days 3 & 4, as well as our final thoughts on WTM overall.
Until then…feel free to share your WTM reflections, experiences, questions and tips in the comments section!