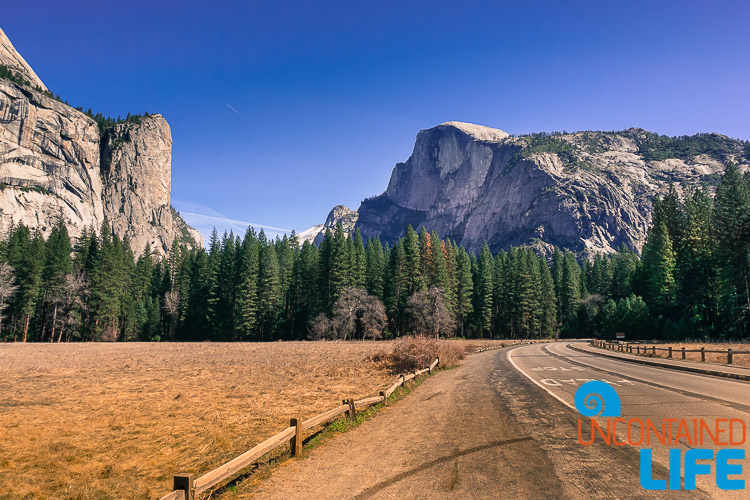 There is one place that constantly reminds me to enter any destination–even an old favorite–with new eyes: Yosemite National Park in California. 
Hillary and I took a day trip to Yosemite just before we left on our worldwide journey. She had visited long ago and it had been a few years since I last explored my favorite national park. We are big fans of road trips (and by association, roads), but, for me, the road leading into Yosemite is special.
I could tell you dozens of stories from my life set in Yosemite. It was here that I encountered my first black bear, and second, and third. It was here that I became a sucker for natural waterslides. It was here that I learned the satisfaction of reaching the end of a trail. It was here that I climbed the famous Half Dome when I was eight years old (no, not the face). 
But each time I drive down that road and see El Capitain, it is like I've never been there before. I have to stop. I have to get out of the car. I have to marvel.
I think about the road leading into Yosemite park. And I remember why roads like that one were built: to lead people into the extraordinary; to start adventures; to take us somewhere that matters.